It is not without cause that while some people especially women, look stricken in appearance at between fifty to sixty years of age, others on the other hand look radiant, and as if life has just begun.
If you ask some women the secret of their fabulous look at such age, they will tell you that it takes discipline, dedication and being focused to a course of choice.
Simply put, looking fabulous at an age that is supposed to be tagged old, is a whole lot of package that is carefully worked out and faithfully pursed over time.
This package involves diet and exercise, a conscious care of the skin and upholding a fashion spirit.
The importance of a well-balanced diet and regular exercise cannot be over-emphasised. They guarantee an energetic and healthy-likening in a life time. Inclusion of vegetables and fruits, whole grains for fibre, lean meat and low fat diary products will contribute immensely to achieve this aim.
A strict adherence to this principle has kept many women of 50-60 years still capable of doing many energy-sapping jobs. Of course, you don't have to spend so much time in the gym, ten to fifteen minutes on a regular basis can serve.
Apart from taking care of the internal wellbeing of the body, the care of the skin also counts. Nothing gives away, your age faster than the state of your skin. If you have neglected proper skin care for a greater part of your life, there are still ways to camouflage and prevent further damage.
A facial masque once a week can give the skin a tighter appearance. Use an anti-ageing skin care product to rejuvenate the skin. These products are readily available in most cosmetic shops in our towns and villages.
Mosturizing creams can rehydrate skins and provide a better background for applying make-up, hence reducing a dry appearance. A moisturizer with sunscreen will do the magic.
While taking care of the skin, attention must also be given to the neck, the eyes and even the hands.
Often times we hear and see ladies bother so much about foundation primers, while some people consider it a necessity among ladies, others see it as a waste of money.
Whatever is used to enhance beauty and make the wearer appear more presentable, ought not be perceived in a bad light.
To one that wants to fake a perfect skin, there is certainly the need to invest in one because they blur away fine lines, even out skintone and fill pores thereby creating a smooth canvas for foundation to glide on to, and the real make-ups, when eventually applied, last longer on the wearer.
It must also be noted that taking a shower is like rain chipping paint off your house, the more you bath, all things being equal, coupled with the blend of soap so used, the less moisture your skin retains.
To make up for the lost, the need to balance the equation of dry skin becomes imperative. Oil based body washes contain gentler cleansing agents and provides a barrier that helps to lock in moisture.
For soften hands, hand creams with vitamin is essential and this must be applied on daily basis. Faithfulness to an eye cream which reduces black patches, swellings and eye bags is highly needed.
It is advisable that make-up at this age be not too heavy.
"While leggings and graphic fees probably shouldn't be part of your fashion repertoire at this age, don't think that you have to forgo looking trendy and fabulous entirely."
Use fashion to your advantage, especially if you want to draw attention away from your body issues. A lot of women tend to gain weight in their mid section as they get older and it is tough to get rid of. Use these visual tricks to appear thinners wear a monothematic outfit.
Adopt dark colours like black or navy on the body part you wish to hide. Choose vertial stripes and v-neck tops and go for hip length, light weight jackets. Also look for cotton or cotton blends and choose jeans with a little stretch for a hug in all the right places.
Beautiful jewelries like pearls or bright-coloured stones add a wonderful and appropriate accent to any outfit as well as rich silk scarves tied in your hair or around your neck.
Sylvia ThankGod-Amadi
60 -Year – Old Man Commits Suicide After Assaulting Daughter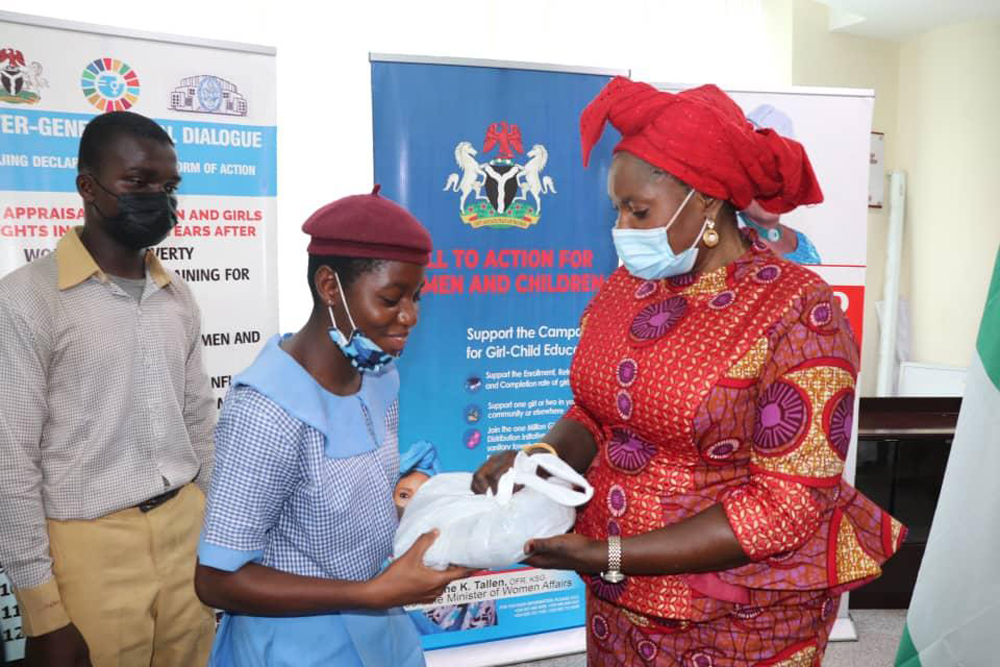 A sixty-year-old man (name withheld) has committed suicide after he was caught having sex with his biological daughter of 17 years old.
The incident occurred at Amaigbo in Nwangele Local Government Area of Imo State recently.
Report reaching The Tide, said the man denied when the news was making the rounds that he was having affair with his daughter for some years.
The Tide learnt that after his denial, the community set a close watch on him and set a surveillance on.
The cat was let out of the bag, when after about one week of his denial, he was caught on top of his daughter, having carnal knowledge of her.
According to the report, the members of his community descended on him and gave him thorough beating and stripped him naked and he was taken to the palace of the traditional ruler of the community, where they performed certain rituals to appease the land.
Apparently worried about the stigma and scandal involved, he decided to commit suicide to avoid the embarrassment he might face from the community.
When the sad news reached the wife of the man who was already in the market, out of shame, she decided to abscond.
When contacted on phone, the Imo State Commissioner of Police, Mr. Abutu Yaro said that such report had not reached his table, adding that he would find out later.
By: Joe Nwachukwu, Owerri
Women Now Drink As Much As Men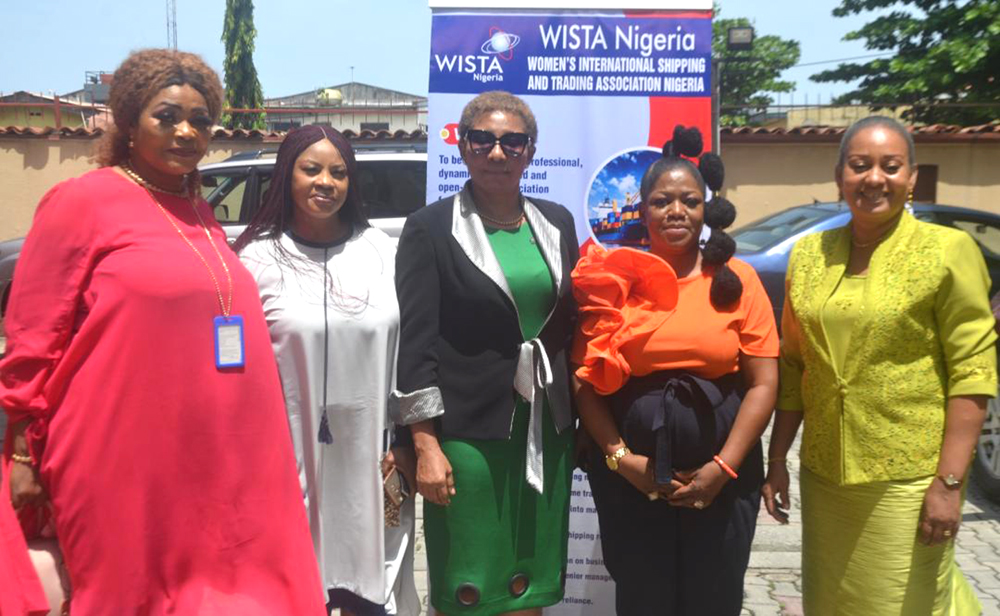 Research shows women suffer health consequences of alcohol liver disease, heart disease and cancer more quickly than men and even at lower levels of consumption.
Researchers worry the long-term effects of the Covid-19 pandemic could amplify the rise in alcohol and mental health concerns among young women.
For nearly a century, women have been closing the gender gap in alcohol consumption, binge-drinking and alcohol use disorder. What was previously a 3-1 ratio for risky drinking habits in men versus women is closer to 1-to-1 globally, a 2016 analysis of several studies suggested.
And the latest U.S. data from 2019 shows that women in their teens and early 20s reported drinking and getting drunk at higher rates than their male peers in some cases for the first time since researchers began measuring such behavior.
This trend parallels the rise in mental health concerns among young women, and researchers worry the long-term effects of the Covid-19 pandemic could amplify both patterns.
"It's not only that we're seeing women drinking more, but that they're really being affected by this physically and mental health-wise," said Dawn Sugarman, a research psychologist at McLean Hospital in Massachusetts who has studied addiction in women.
Research shows women suffer health consequences of alcohol liver disease, heart disease and cancer more quickly than men and even at lower levels .
Perhaps most concerning is that the rising gender equality in alcohol use doesn't extend to the recognition or treatment of alcohol disorders, Sugarman said. So even as some women drink more, they're often less likely to get the help they need.
Although the gender gap in alcohol consumption is narrowing among all ages, the reasons differ. For people over 26, women are increasing their alcohol consumption faster than men. Among teens and young adults, however, there's an overall decline in drinking. The decline is simply slower for women.
That may sound like progress, said Aaron White, a senior scientific adviser at the National Institute on Alcohol Abuse and Alcoholism. But it may indicate larger underlying issues.
"We have a real concern that while there might be fewer people drinking, many of those who are drinking might be doing so specifically to try to cope," White said. "And that is problematic."
Research suggests that people who drink to cope as opposed to drinking for pleasure have a higher risk of developing alcohol-use disorder. And while every individual's reasons for drinking are different, studies have found women are more likely to drink to cope than men.
From Kaiser Health.com.
Woman Sells Two Daughters For N300,000 In Ogun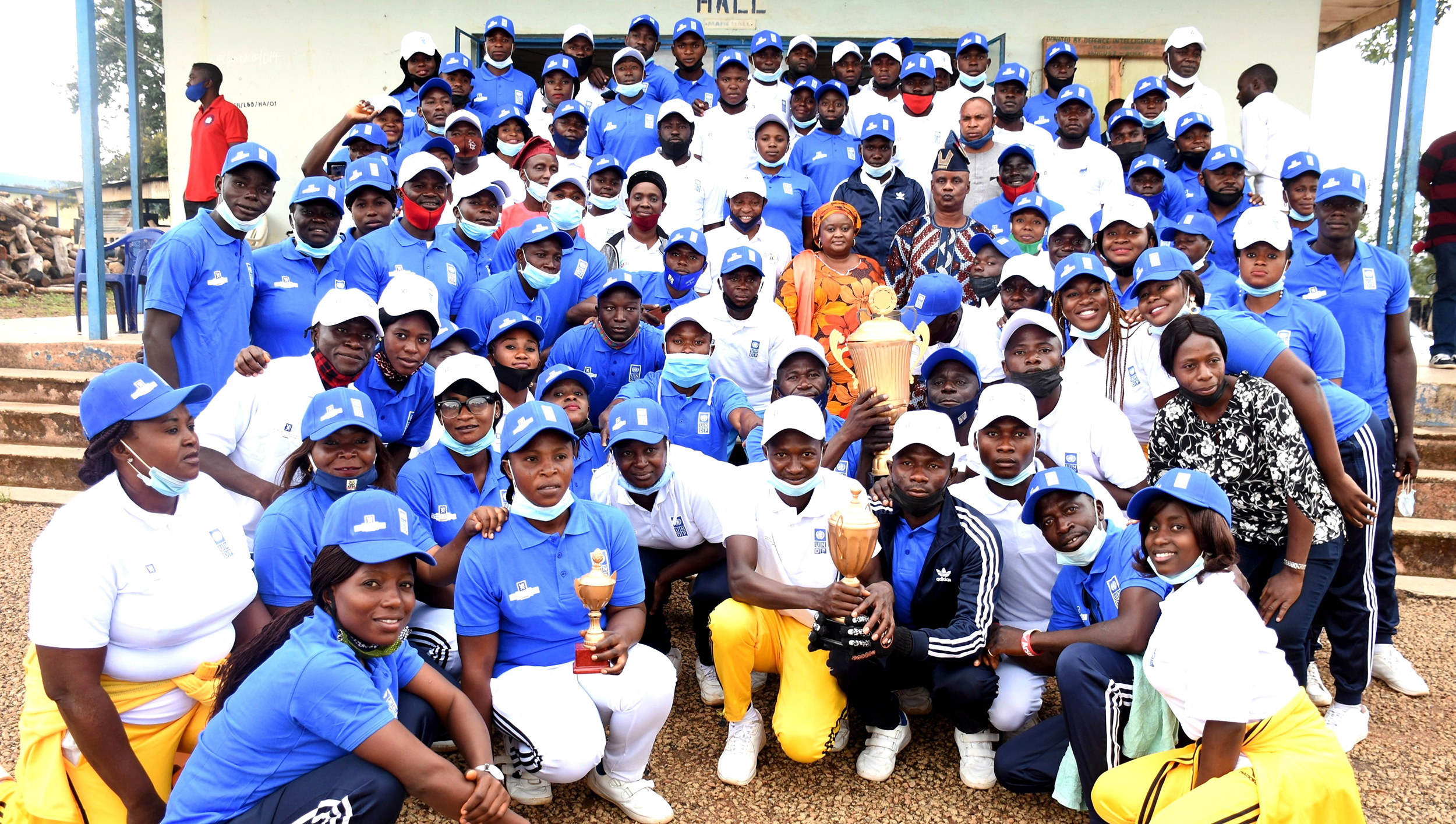 A 35-year-old housewife, Blessing Agoro, has been arrested by men of Ogun State Police Command for allegedly selling her two daughters, Semilore Agoro (four), and Deborah Agoro (two).
The suspect was arrested, following a report lodged at Redeemed Camp Divisional Police Headquarters by her husband, Oluwaseyi Agoro.
The Police Public Relations Officer in the state, DSP Abimbola Oyeyemi disclosed this in a statement, yesterday.
Oyeyemi said the husband reported that when he returned from travelling last Tuesday he couldn't find his two daughters.
The PPRO said, "The man stated further that all efforts to make his wife tell him the whereabouts of the children proved abortive, hence his report.
"Upon the report, the DPO Redeemed Camp division, CSP Alabi Akinjide, detailed his detectives to apprehend the suspect, who had already been with the camp's code of conduct department.
"On interrogation, the suspect explained to the police that her husband left home for the past two years, and while he was away, she found it difficult to cater for the two children with her other two children she had for another man.
"She stated further that while she was contemplating on what to do, one Kolawole Imoleayo introduced her to a couple in Port Harcourt who was in need of children. She sold the two daughters to the couple at the rate of N300,000.
"Her confession led to the arrest of the said intermediary, Kolawole Imoleayo. They are both assisting the police in their investigation."
The Commissioner of Police, Edward Ajogun, has ordered the transfer of the suspects to the Anti-Human Trafficking and Child Labour Unit of the State Criminal Investigation and Intelligence Department (SCID) for discreet investigation.
Oyeyemi added that Ajogun directed that the children must be rescued and brought back to their parents as soon as possible.