Understanding Women In Society
Behind every successful man there is a woman and behind every miserable woman there is a man. This is true.
A woman (wife) is the greatest influencing factor in the life of a man.
The sacred record of a woman's special creation declares not only her full humanity, but also superiority to the lower animal world which God also brought into being. Woman is the counterpart and helper of man and being part of his in most being holds an intimate relationship with him.
The Holy Bible emphasises most profoundly the inseparable unity and fellowship of a woman's life with that of a man.
However, she is not only his helper, but also his compliment and is most essential to the completion of his being. The man was dust refined, but the woman was double refined.
Looking at our country Nigeria, we would see that women are not given the chance to exercise wisdom bestowed upon them by their creator. Generally men through pride ignorance or moral perversion have treated women as being greatly inferior and have enslaved and degraded them.
My question to our women with all their loyalty and devotion, what is the impact of their faith in the Lord on their husbands? Or are they just going on their places of worship for the fun of it. Where is the virtuous woman the Bible talks about among our women nowadays? Our Christian life must be a challenge to our husbands.
We must allow the love and fear of God to overflow in our husbands. Imagine, if our man also will have the fear of God, then whatever position they find themselves they will perform their duties with the fear of God. If this can be so, how wonderful it will be.
Not only this, women too can serve the nation successfully. If only they will approach this issue with humanity, meekness and the fear of God.
Women should start this from their matrimonial homes because they have been endowed with unlimited power to influence men and women alike but they must use this power to glorify God so that our men would emulate this and become good leaders in our society.
There are some women who cannot manage their homes, yet they want to lead a nation.
Charity should begin at home, so that our roles as good religious devotee and loyal wives will be noticed on our husbands.
We should bear in mind that our husbands' success is ours.
It is worthy to note that Christianity brought full emancipation to womanhood, and wherever Christ is recognised as saviour his truth must be obeyed, women are esteemed as man's love companion, confidant and in many ways his better half.
A man, who regards his wife as inferior, should think twice because he is the head and protector and love of her heart.
Group Makes Case For Girl-Child Education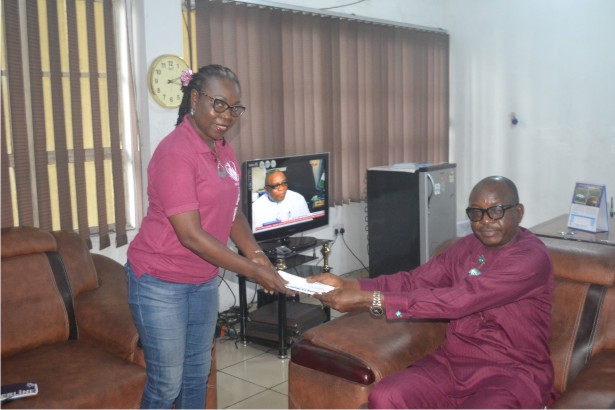 Student union leaders in Rivers State have identified girl-child education as an integral part to societal growth and advancement.
Speaking during an event, "PAD A Girl-Child" organised by leaders of Aluta Conscious Female in Rivers State University (RSU), President of the group, Comrade Meelubari Worgor said educating a female girl-child and giving them the right skills would act as key indicator to enhance societal development.
Worgor explained that ACF was a platform to encourage women in leadership positions and support them to succeed, adding that the association pushes future female leaders through the PAD platform.
According to her, the objective of the PAD is to raise and shape the girl-child educationally, financially and emotionally to make her stable in her future.
It is designed, "To make the girl-child stand firm politically, materially to face her world" she stated.
She disclosed that this year's celebration marks the 3rd anniversary of the group.
Worgor said events marking the anniversary climaxed with the distinguished award of honour bestowed on Mr Kpegile Penu Favour for his support to girl-child education in the state.
Speaking while receiving the award on behalf of Mr Kpegile Penu Favour, Comrade Kpobari Penu thanked the group for finding Favour worthy of the award, and promised that the award would spur him to continue in the development of the girl-child in the society.
Speak Up When Sexually Abused, Banigo Urges Survivors
Rivers State Deputy Governor, Dr. Ipalibo Harry Banigo has said that survivors of sexual abuse must speak up for the perpetrators of the heinous crime to be punished.
Banigo reiterated this during a sensitisation campaign on the theme: "Dealing with Mental Health and Sexual Abuse in Unity Schools", organized by the Support the Girl Child Initiative Programme of her office at the Federal Government College in Port Harcourt.
Represented by her Senior Special Assistant, Barrister Inegogo Fubara, the deputy governor said the programme was put together because of the importance she attaches to the mental and psychological health of young people, adding that it was part of the commemoration of the World Mental Health Day and the International Day of the Girl Child.
Banigo, who urged the students to take the programme seriously, said they should see the guidance counsellor of the school whenever they were depressed for proper counselling, stressing that they must speak out whenever they face any form of abuse.
"I want you to understand that the fact that you have been sexually abused is not the end of life, there is life after rape, and there is life after sexual abuse. Do not keep quiet about it, even if it was done at home or in school, please speak up", Banigo added.
According to the deputy governor, "Rape is a criminal offence that is punishable, and the punishment for rape is life imprisonment".
She said even children could be jailed for rape, adding that for a child, the punishment could be 14 years in imprisonment.
Banigo said in 2018, the Protect the Girl Child Initiative, organized its first Mental and Sexual Abuse seminar at the Federal Government Girls' College, Abuloma, where links about sexual violence and how to stop it and ensure that the voices of survivors were heard was set up.
According to the her, "At the seminar in Abuloma, a female student who had been violated repeatedly, since she was eight years old, came out, and the Protect the Girl Child Initiative, in the Office of the Deputy Governor was able to take her out of the environment, provided a safe home for her, and ensured that the perpetrator was reported to the police. Today, she is in her 200-level in the university".
She added that, a similar programme for about 1,300 students was held at Holy Rosary College in 2018, where for the first time, many students understood what it means to be sexually abused, and realised that it was not the end of the world.
In his presentation on the topic, "Depression: How To Recognise And Deal With It", a Consultant Neuropsychiatrist in the University of Port Harcourt Teaching Hospital, Dr. Chukwuma Oke Afor, said depression has to do with un-controlled sadness, lack of interest in the things the person used to love in the past as well as fatigue.
He also said inability to sleep; having a feeling of hopelessness and the desire to end one's life are signs of depression, while noting that counselling by a trusted person could help to salvage the situation.
The representative from the Doctors Without Borders, Onyinye Anaba, who spoke on the topic, "Sexual Abuse and Where to find Help", frowned at the situation whereby victims of sexual abuse are blamed for the crime instead of naming and shaming the perpetrators.
Women Protest, Accuse School Principal Of Extortion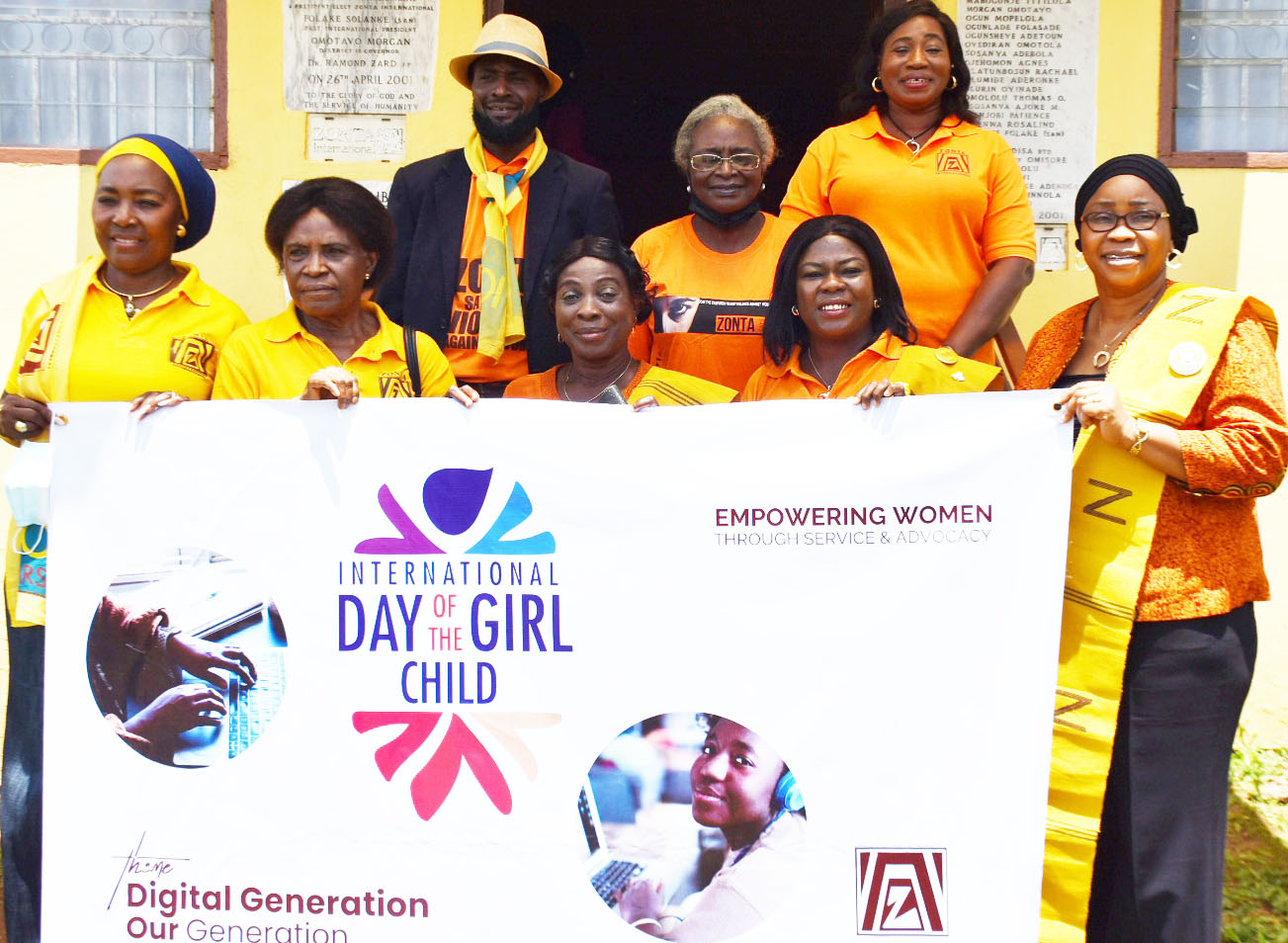 Women of Ovwor community, Ughelli South Local Government Area, Delta State, Monday, embarked on a protest against alleged illegal collection of levies by Principal of the Ovwor Mixed Secondary School, Ovwor, Mr Fedelis Okoro.
However, the Principal of the school, Mr Fedelis Okoro who was not in the school during the protest, said; "all the allegations are not true. I am very busy right now, will call you when I am less busy to explain myself."
The protesters, mostly women who stormed the school's premises, displaying leaves and chanting songs of grievances, alleged that the school Principal was collecting high admission fees, high MMF fees and refusing to give examination results to students.
Speaking during the protest, women General Secretary of the Community, Mrs Anna Umukoro said; "the school is asking each new student to pay as much as N10,500 for admission, which is outside other things like machetes, brooms, disinfectants, books, soap and others that the children still have to buy before they can be admitted.
"From our findings, the money they are collecting in the school is far more than what other government schools collect for the same admission.
"We want the Principal to explain to us why he is collecting all these levies. Why Ovwor Secondary school admission fee is different from other government schools. We are farmers and struggle to pay what we used to pay but since this Principal resumed, things have gone from bad to worse and we can no longer bear it, that is why we are here."
Chairman of Parent Staff Association (PSA) of the school, Mr Promise Atimati, alleged: "two years ago we agreed with the school management that parent staff fund should be raised to meet certain needs in the school, such as dilapidated structures and payments for security.
"And we agreed we should employ two security men from the school, the community should pay N15,000 while the school pay N15,000 from the PSA account, but until recently, the principal refused to pay the money, it is the community that is doing the payment.
"He refused to open an account as agreed for the PSA fund. He is the only one just collecting and using the money without giving an account to anybody and we are not seeing what he is spending the money on. So, we are in total support of what the women are doing."
On his part, President General of Ovwor Community, Mr Vincent Oshokor, said; "before now we have received complaints by the parents that the Principal was collecting some levies not approved by the government.
"When we heard of it, we called the Principal, we invited him for a meeting which he attended and pleaded that we should give him time to address the issue. But to our surprise after the meeting, things went from bad to worse, so we called him severally again for a meeting, but he ignored us.
"So when the women came to me after they had first sought permission from the 'Otota' (spokesman) of the community that they needed permission to embark on this peaceful protest, I obliged them because there was nothing more I could do since the Principal has refused all avenues of peaceful discussion."
Some of the students who spoke to Journalists on condition of anonymity said they were being made to pay levies which their mates in other schools did not pay.