Nothing comes so quick to my mind than the definition of development which means, "A human – created change to improved or unimproved real estate, including buildings or other structures, mining, dregding, filing, grading, paving, execavating and drilling." The definition has it that development is human activities and actions that turn underdeveloped property into developed property. This unique dictionary did not attribute development to men alone, it simply says: human created change thereby envisaging that women, as part of human, are also capable of creating activities that could lead to development. Women emancipation in almost every sphere of life has greatly and positively affected the Niger Delta region in terms of development. A few and vibrant women organisations like Federated International of Women Lawyers, (FIDA), the National Women Commission (NWC), the Mothers Union, the Women Guide, the National women's union which in 1953 metamorphosed into the federation of Nigeria Women's Society (FNWS), the Nigerian Association of Women Journalists, have made some impacts in the region. Niger Delta region comprises of the Rivers State, Akwa Ibom State, Bayelsa State, Abia State, Imo State, Delta State, Edo State and Ondo State. The women from these states can effectively bring a different perspective into political, social, economical and religious development using their experiences as mothers. The current battle against kidnapping in the Niger Delta has made more impact ever since the women took the bull by the horn. In one of the television commentaries, a woman leader opined that these kidnappers and militants are "our sons; they are not ghosts". Only the true mothers can approach their stubborn sons and arrest this ugly situation. It is rightly said that the way to a man's heart is through the stomach. Our women by virtue of their domestic services to men have direct access to men's hearts; a sensitised workshop against these social vices could mean that all the road constructions would be easily executed, it would also imply that our children, the leaders of tomorrow shall learn more and more in atmosphere of freedom, it also follows that our water ways and ports would harbour more ship. Stray bullets and accidental discharges from the rifles of the militants and police men would no more be the order of the day. Gender equality, if constitutionally envoked and politically accepted could bring the best in the women of Niger Delta towards achieving these developmental goals. I was of the view that the President of Federal Republic of Nigeria, Alhaji Umaru Musa Yar'Adua would appoint a woman as the Minister of Niger Delta:- the new ministry created by the President to ensure speedy development in the Niger Delta region the political sharing formula went as usual, men took the lion share. It is high time the women rise against these arbitrary political appointment. Do women's rights in the Niger Delta exist only on papers? Little wonders why sojourner Truth, the former African – American slave woman said "…. I have ploughed and planted and gathered into barns, and no man could head me! … I have borne thirteen children and seen them most all sold off to slavery … that little man. In black dar, he says women can't have as much right as man because Christ wasn't a woman …" Sojourer Truth's statement provides a poetic back drop to the voice of Niger Delta region based on fundamental rights and freedom, justice, equity and dignity for all. No struggle for development has ever been waged by men alone. Women of Niger Delta are hereby called upon to swell the ranks. The extent and nature of women's involvement merit in these struggle have been determined by the needs arising out of particular history. No need to say that women have not been spared in the campaign against HIV/AIDS and polio. Almost all the eight first ladies of the Niger Delta region have invited Alhaja Turai Yar'Adua to end the fight against Polio and HIV/AIDS, the Deputy Governors wives and the wives of the chairmen of the local government areas are not left out. Infact, I doft my cap for the Niger Delta women, The FIDA located in the Niger Delta takes up cases on: Violation of women's rights, rape, torture and other crimes against women free of charge, just like the market women protest against the importation of sub: standard food and inflation. What more is development? Development and growth are two twin sisters that can turn Niger Delta around. The Niger Delta women do not expect 100 per cent sharing formula in political appointments, etc No! They are only crying out that the rate of marginalization of women in the Niger Delta region should be checked, so as not to go back to the state of anarchy and chaos or to reinvite the Aba women riot of 1927. Niger Delta women have the magical wand to cement the diversity among political parties, ethnic groups, religious bodies, among others. Our President in considering political appointments should bear in mind that men, alone, like the proverbial left hard cannot package democratic parcel properly without the support of the right hand. What is good for the goose is good for the gander.

'It Is Time To End Violence Against Women'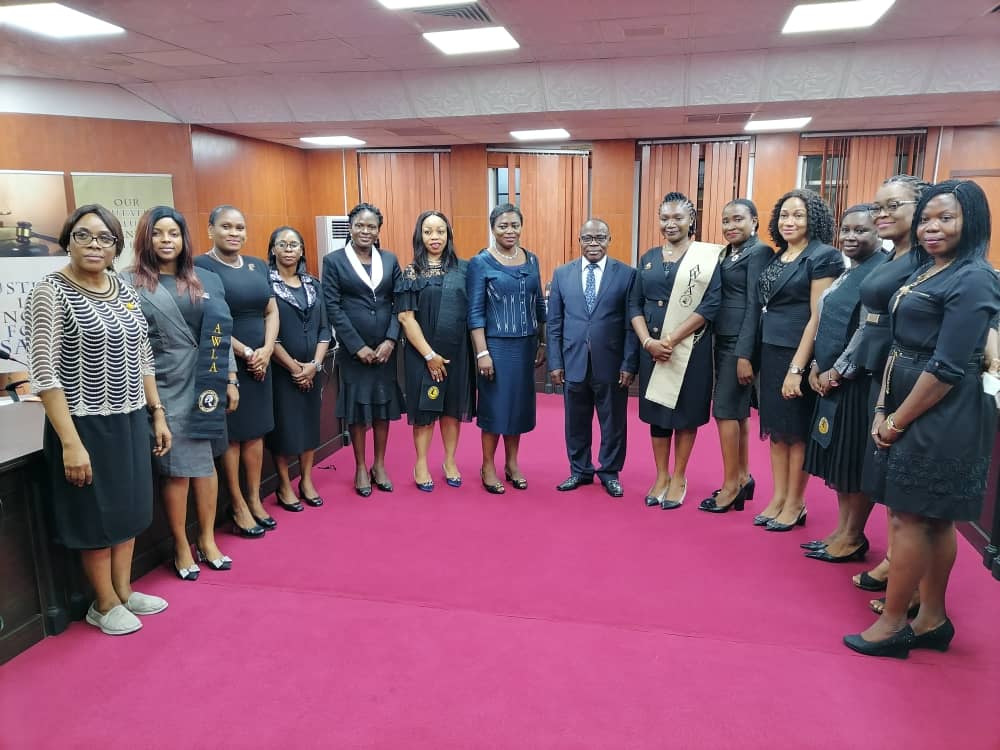 While pervasive, gender-based violence may seem to appear inevitable in our own clime, African Women Lawyers, Rivers State Chapter, believe that it can and must be prevented. To them, stopping this violence starts with believing survivors, adopting comprehensive and inclusive approaches that tackle the root causes, transforming harmful social norms, and empowers women and girls.
With women and girls living in danger around the world owing to conflict, climate-related natural disasters, food insecurity and human rights violations, which in turn exacerbate violence against women, this great body of women lawyers have decided to raise their voice against all shades of violence against women whether it be domestic or official
In pursuant of their aims and objectives, AWLA commemorate land mark dates set by the African Union and United Nations to raise awareness about the plight of women and children.
As the world engages in 16 Days of Activism Against Gender-Based Violence, the body avails itself the opportunity to highlight some violent and of course harmful practices Nigerian women are continually subjected to, as well as condemn such and create the awareness among the populace that perpetrators of such inhumane acts on a folk that deserves and desires protection in all spheres, will receive a bang of the law.
This year, AwLA is using the window provided by the United Nations via the 16 Days of Activism Against Gender-Based Violence, to contribute their own quota especially as it relates to condemning in concrete terms, societal practices that run foul to the healthy development of the women.
Activities outlined in commemorate of the 2021 version of the 16 days of activisms against gender based violence include; advocacy and sensitization visits to Khana Local Government and Oginigba in  Obio/Akpor Local Government on 26th and 30th November respectively while free legal clinic takes place in Port Harcourt Local Government on 29th of November.
While the program lasts, stakeholders are expected to brainstorm on how to solve the challenges faced by women, while women will be enlightened on their right as well as be sensitized on how to seek redress.
In a chat with The Tide woman Editor, Sylvia ThankGod-Amadi, the Coordinator of the African Women Lawyers Association, Hilda Desmond-Ihekaire, said her association is quite proactive on issues that bother on women and children's rights.
She encouraged women to speak out against injustice meted on them by people who are supposed to protect their interest, stating that the era of accepting every awkward treatment against them is over. She enjoined them to avail themselves the opportunity of the free legal clinic provided at this season to vent out their grievances.
The AWLA coordinator revealed that her association is already handling matters of gender based violence in court at the moment and would stop at nothing until the public comes to appreciate that women are also human that should not be treated unjustly.
AWLA is a group of women lawyers with the aim and objective of protecting the right and interest of women and children in Africa. They do this through multi facetted approach, using advocacy, sensitization campaign and probono litigation services on women and children's issues
16 Days of Activism Against Gender-Based Violence is an international campaign to challenge violence against women and girls. The campaign runs every year from 25 November, the International Day for the Elimination of Violence against Women, to 10 December, Human Rights Day.
By: Sylvia ThankGod-Amadi
NAWOJ Moves To Check Violence Against Women, Girls … Seeks More Action, Resources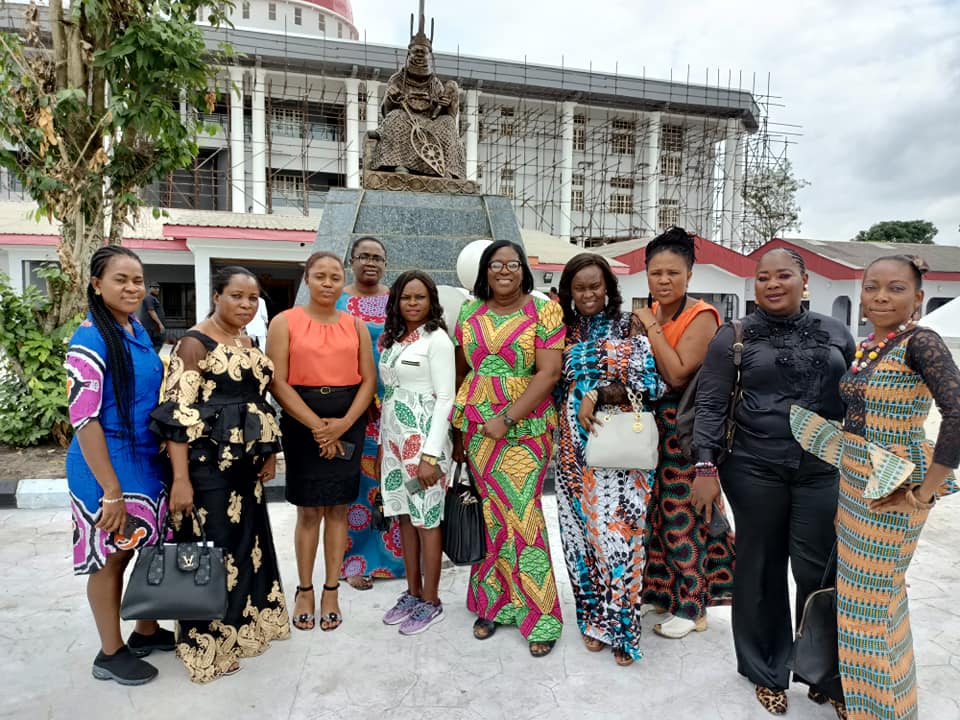 Chairman, Nigeria Association of Women Journalists (NAWOJ), Rivers State Chapter, Susan Serekara-Nwikhana, has called for strengthened actions and resources to address violence against women and girls in the society.
Speaking to newsmen in Port Harcourt, yesterday, November 25, 2021 to commemorate this year's 16-Days of Activism, with the theme: 'Orange the world: End Violence Against Women Now', the Chairman, NAWOJ, Rivers State Chapter stated that violence against women and girls reached pandemic proportion especially during the COVID-19 hit that resulted to lockdown.
Serekara stressed that as lockdown measures were implemented to stop the spread of the coronavirus, violence against women, domestic violence intensified as school closures and economic strains left women and girls poorer, out of school and out of jobs, making them more vulnerable to exploitation, abuse, forced marriage, and harassment.
"We believe  that ending violence against women will require strengthened actions by the government through more investment in women and girls," she said, regretting that formal reports of domestic violence have decreased, yet survivors find it harder to seek help and access support through the regular channels. She further noted that the 16 days of activism is an expression that gender-based violence though not inevitable, can and must be prevented.
"While gender-based violence can happen to anyone, anywhere, some women and girls are particularly vulnerable – for instance, young girls  and teenage girls who are employed as house helps . Violence against women continues to be an obstacle to achieving equality, development, peace as well as to the fulfillment of women and girls' human rights," Serekara added.
By: Susan Serekara-Nwikhana
NAWOJ Seeks Adequate Protection, Provision For Children
Aware of the numerous problems children face especially with the current harsh economy of our nation, the Nigeria Association of Women Journalists (NAWOJ), Rivers State has stressed the need to protect the lives of children while investing in their future.
The association said this during this year's commemoration of "The Universal Children's Day", that had "investing in our children means investing in our future", as its theme.
This was contained in a statement signed by the association's Chairman and Secretary, Mrs Susan Serekara-Nwikhana and Dr Ngozi Anosike, respectively.
The statement described the essence of the day as a time to improve the welfare for all children.
"NAWOJ is using this special day to call on governments at all levels to ensure that every child is given the means requisite for its normal development, both materially and spiritually, while cautioning parents against reproducing the number of children they cannot properly care for but give them out at their tender ages as house helps thereby exposing them to all forms of abuse.
"NAWOJ appreciates the fact that to invest in our nation requires that the child that is hungry is fed, the child that is sick nursed, the child that is backward helped, the delinquent child reclaimed, and the orphan and the unsheltered are secured".
It commended the Governor of the State, Chief Nyesom Wike for ensuring that the Rehabilitation Centre at Iriebe is operating at optimum capacity.
NAWOJ recalls that during the commissioning of the rehabilitation Centre, Governor Wike magnanimously doled out N250million to the ministry of social welfare, just to ensure regular power supply and smooth running of the facility, a gesture NAWOJ appreciates so much as it translates to giving the children a sense of belonging.
The association also stressed the need to save the lives of new born babies in maternity homes and hospitals and called on Port Harcourt Electricity Distribution Company to as a matter of necessity ensure regular power supply to those facilities.
The association in the statement regretted the death of premature children in the Intensive Care Unit of OPM Free Hospital at Aluu axis of the State as a result of power outage.
"Universal Children's Day, celebrated annually on the 20th of November, is not just a day to celebrate children for who they are, but to bring awareness to children that have experienced violence in forms of abuse, exploitation, and discrimination", the statement added.