Disturbing Carnage On Nigeria's Highways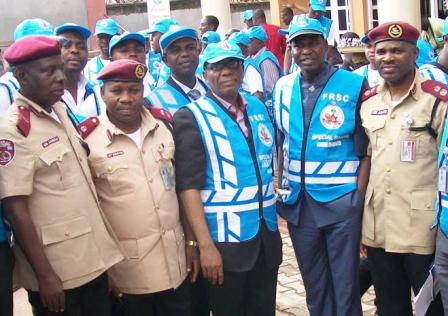 A significant number of Nigerians are losing their lives in preventable road accidents. Recent statistics released by the Federal Road Safety Corps (FRSC) indicate that from January to March this year, 1,441 individuals have died in 2,733 automobile crashes across Nigeria. Dauda Biu, the FRSC Corps Marshal, explained these figures at a stakeholders meeting in Abuja, where policies on the pre-installation of speed limiting devices in both locally assembled and imported vehicles were discussed for implementation.
According to Biu, 8,339 individuals sustained injuries in the aforementioned crashes. The corps marshal emphasised the role of over-speeding in road fatalities worldwide. He further stated that vehicle design and manufacturing can improve mobility and reduce crashes on Nigerian roads. Biu stated that high road accident rates had led to global campaigns and actions aimed at mitigating the problem.
Traffic accidents on our roads are daily occurrences and result in alarming levels of lethality. This issue requires urgent attention from the federal and state authorities. To address this, all tiers of government must renew their efforts in road safety and traffic management. The FRSC must enforce existing traffic rules without partiality to effectively reduce traffic accident deaths, which pose a serious public safety issue.
Data from the National Bureau of Statistics (NBS) states that 41,709 people died in road crashes in Nigeria between 2013 and 2020, with 3,574 fatalities in 2020 alone. Despite the FRSC's reported 54 per cent reduction from 1987 to 2021, road accidents remain a major concern, with 13,027 crashes recorded in 2021. The World Health Organisation's (WHO) 2015 report revealed that one in four car crash deaths in Africa occurred in Nigeria. Additionally, between 2009 and 2013, 18,353 road accidents were reported.
WHO estimates that Nigeria accounts for 2.82 per cent of global road accident deaths, resulting in 41,693 mortalities. The World Bank ranks Nigeria 54th in road accidents. Road accidents in the country drain approximately 3.0 per cent of GDP, as reported by WHO. A study conducted in 2010 estimated that road accidents cost Nigeria N80 billion annually in property lost or damaged, medical treatment costs, and lost productivity.
The FRSC has identified over-speeding, judgement errors when overtaking, violations like facing oncoming traffic ("one-way"), and untrained drivers as the major causes of crashes in Nigeria. Seat belt non-use has also been found to be costly. In the United States, 38 per cent of children who died in car crashes in 2013 did not use seat belts, the US Centre for Disease Control stated.
Distracted driving is a major issue on our dilapidated roads. This includes texting, answering phones, eating, drinking, and talking with passengers. According to a 2013 WHO report, lax regulations and weak enforcement are the main causes of accidents in developing countries, which is true for Nigeria. Untrained and inebriated drivers are prevalent on our roads, and the FRSC's inability to enforce the law only exacerbates the problem.
Comparatively, Nigeria's road traffic deaths and injuries are among the highest globally. The International Transport Union reports a global average of 17.4, with Africa's average at 26.6 per 100,000 inhabitants. Norway has the safest roads with a 2.0 casualty rate per 100,000. Zimbabwe has the highest road death rate in the world at 74.5 per 100,000, according to the ITU.
The NBS attributes crashes in Nigeria to various factors, including speed violations, wrongful overtaking, use of mobile devices while driving, dangerous overtaking, and others. Speed violations account for 47 per cent of accidents, while wrongful overtaking contributes to 10 per cent. However, it is necessary to note that most highways in Nigeria are poor, with many filled with craters. This has led to a distracted, weak, understaffed, and underequipped FRSC.
A major problem that the FRSC has consistently failed to address is the issue of articulated trucks on the roads. These trucks often lack rear lights, making them difficult to spot when breaking down. Additionally, they emit black smoke and are often equipped with worn-out tyres, wobbling dangerously. Tanker drivers speed recklessly, while trucks carry unlatched containers. Unfortunately, these containers sometimes fall on smaller vehicles, resulting in fatalities and injuries.
Sadly, the FRSC's focus on revenue generation has resulted in high road accident and casualty rates in Nigeria. Despite remitting billions to the government, the country recorded 5,400 catastrophes in 12,077 road accidents in 2015. It is crucial for the Corps to prioritise saving lives over self-adulation and revenue generation. Creative solutions and strict enforcement can significantly reduce accidents. Life is irreplaceable, and the FRSC must ensure Nigerian citizens' safety on the roads.
Though the Road Safety agency has enforcing seatbelt use and sanctioning mobile phone utilisation by drivers, it has neglected the engineering aspect of road safety. This is a pressing issue that requires urgent attention. The FRSC status report on the United Nations Decade of Action for Road Safety (2011-2020) highlights a lack of coordination among road traffic management agencies, which must be addressed immediately. Collaboration between federal and state agencies is necessary to fill this critical gap.
It is imperative that the Presidency and state governments provide sufficient funding and resources to federal and state law enforcement and traffic agencies. These agencies should operate with a strong emphasis on professionalism and service. The incorporation of technology, such as CCTV on all highways and mobile courts, would greatly enhance their ability to quickly and effectively handle traffic offences.
The implementation of the Safe System Approach has led to a notable decrease in the occurrence of crashes, injuries, and fatalities in various countries, namely Canada, Singapore, Belgium, and Ghana. Nigeria would benefit from adopting this approach, provided that its underlying principles are strictly adhered to. Ensuring the consistent upkeep of existing roads, along with the construction of new ones, will undoubtedly result in safer highways. It is vital to enforce regulations that prohibit the use of non-roadworthy vehicles on the roads going forward.
As Nigeria Celebrates 63 Years…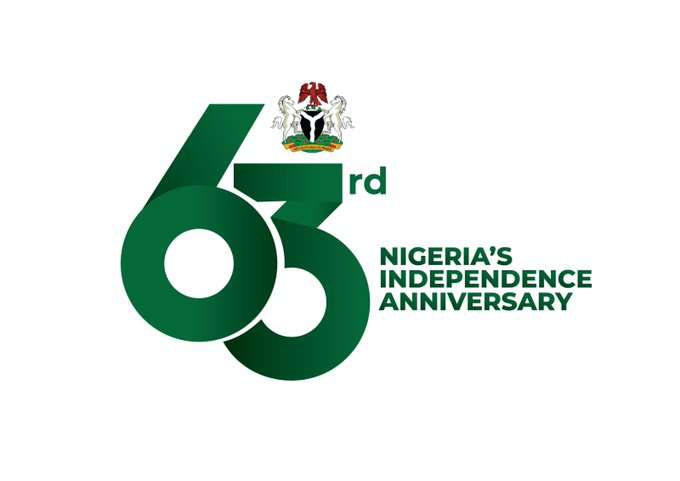 For the current generation of Nigerians, the urgent need to address the issues of national unity and the collective ambitions of the country's diverse ethnic groups, which number over 250, cannot be delayed any further. The escalating tension and the disruptive actions of non-state actors engaged in violence are greatly altering the structure and dynamics of the state.
Some international organisations perceive Nigeria as weak or at risk of failure, while others believe it is already a failed state. In various rankings, Nigeria appears among the most fragile and at-risk countries, such as being ranked 16th in the 2022 Fragile States Index by the Peace Fund, and 14th in the World Population Review's Failed States Report 2022. This reflects Nigeria's persistent challenges despite its age of 63.
The current state of the economy can be described as disastrous. The once diverse range of exports and healthy competition among the different regions have been overshadowed by an over-reliance on crude oil revenues for both foreign earnings and funding the federal and 36 states. This over-reliance has led to a decline in self-reliance and a neglect of productive initiatives, such as agriculture, manufacturing and mining. Deep-seated corruption has negatively affected institutions and progress in the country.
Education is in disarray as there has been an annual increase of 21.43 percent in adult illiteracy between 1991 and 2018, according to Knoema. The number of illiterate adults has risen from 24million to 41.76million in 2018, and reached an estimated 76million by 2021, according to the former Minister of Education, Adamu Adamu. Furthermore, the regular lecturers' strike often results in the closure of public universities for a long period.
Elections are heavily monetised and compromised, and the violent selection system has crowded out the upright and those without money or rich godfathers. The 2023 general election that brought Bola Tinubu into office as President along with a wave of governors and legislators into government, have long been ridiculed as nothing but a travesty; an assault on everything moral and decent about elections and electioneering in Nigeria.
Poor power supply has remained the bane of manufacturing in the country. It is one of the reasons why the cost of locally produced goods is beyond the reach of the average Nigerian. The importance of stable and affordable electricity in the chain of production cannot be over-emphasised. The lack of it is affecting the cost of production and eroding profitability.
The absence of critical and needed infrastructure has impacted the deliverables and Nigerians have not enjoyed a robust system that could deliver the best of services to the citizens. This gap in infrastructure development has adversely affected the nation's growth trajectory. Though there have been many conversations around infrastructure development and several policies developed by the government at all levels to address the gap, success has not been achieved.
Recent data from the United Kingdom Financial Times reveals that Nigeria's unemployment rate has sharply increased, particularly among young people aged between 15 and 35. More than half of this age group (55.4percent) are either unemployed or struggling with chronic underemployment. Experts warn that this combination of a growing youth population and socio-economic challenges is a potential crisis that requires immediate attention from the authorities.
Under President Muhammadu Buhari, Nigeria experienced multiple instances of disregarding the rule of law and neglecting court orders. This pattern continues today. The rule of law is crucial for a democracy, serving as the foundation of constitutional democracy and shaping an effective legal system. It is important to assess the role of the rule of law in today's Nigeria.
There is a disturbing increase in labour-related issues, leading to frequent industrial actions by trade unions and affected associations. This has negative consequences such as hindering economic activities, disrupting progress in various sectors, and contributing to the rising unemployment rate. Trade disputes often escalate to strikes when internal mechanisms fail to resolve them, which is detrimental to the nation's progress.
Successive governments in Nigeria exacerbate these challenges and many others instead of resolving them. The country exemplifies a pattern of mimicking foreign institutions without achieving the desired results. The Presidency, state administrations, federal and state legislators, local governments, and the judiciary all suffer from corruption, inefficiency, and compromised integrity.
Nigerians must refuse their oppression and poverty. Democracy cannot be left solely to politicians, this mentality has brought the country to the edge. They should mobilise at all levels through sit-ins, peaceful protests, petitions, and regular interactions with elected officials to demand accountability. South Korea's activist youth contributed to the enrichment of democracy in that country. The same can be replicated in our nation. Nigerians must oppose impunity and misrule.
Providing solutions to how the country can return to the path of greatness, a legal luminary, Afe Babalola, said: "All concerned Nigerians must acknowledge the flashing bright red warning lights and begin to ask tough questions on how to draw the country out of its doldrums. Without doing so, the country called Nigeria may be facing a tipping point that no one could predict its ultimate result."
The future looks bleak and ominous; but it is up to Nigerians to take back their sovereignty, checkmate the unruly, corrupt, and unaccountable political class, and create a peaceful, prosperous polity. Nigeria once worked, and it is not improper to anticipate a truly glorious country that lives to its potential and works for all. It begins with the choices we make. A truly independent Nigeria is still possible, if Nigerians are willing to dare, and capitalise on the opportunities.
Happy Independence Day!
Checking Nigeria's Rising Debt Profile 
These are challenging times for Nigeria as the country grapples with an uncertain political environment,
heightened insecurity, and a struggling economy. The nation is facing financial difficulties, as indicated by the escalating debt profile and the resulting burdensome repayment obligations. To avert an impending disaster, President Bola Ahmed Tinubu and his cabinet must emerge from their passive stance and implement measures to halt the country's downward spiral.
An alarm raised last year by the Centre for the Promotion of Private Enterprise re-echoed the magnitude of Nigeria's debt crisis. The warning that Nigeria's national debt, encompassing both the liabilities of the Asset Management Corporation of Nigeria (AMCON) and borrowings from the Central Bank of Nigeria (CBN), could soon reach the N50trillion mark caused serious concern. The present situation is already unsustainable, with the government spending 90per cent of its revenue on servicing debts.
But in the latest release, the Debt Management Office (DMO) puts Nigeria's total public debt at N87.38trillion at the end of the second quarter of 2023. The figure represents an increase of 75.29percent or N37.53trillion, compared to N49.85trillion recorded at the end of March, 2023. The DMO, in a recent report, said the debt includes the N22.71trillion Ways and Means Advances of the Central Bank of Nigeria to the Federal Government. The statement also noted that other additions to the debt stock were new borrowings by the Federal Government and the sub-nationals from local and external sources.
The DMO had earlier projected that Nigeria's public debt burden might hit N77trillion following the National Assembly's approval of the request by former President Muhammadu Buhari to restructure the CBN's Ways and Means Advances. The Ways and Means Advances is a loan facility through which the CBN finances the shortfalls in the government's budget. The DMO's Director-General, Patience Oniha, during a public presentation of the 2023 budget organised by the former Minister of Finance, Budget and National Planning, Dr Zainab Ahmed, noted that the debt would be N70trillion without N5trillion new borrowing and N2trillion promissory notes.
However, the latest data revealed that the current debt stock of N87.38trillion exceeded the DMO's projection by N10.38trillion. Further breakdown showed Nigeria has a total domestic debt of N54.13trillion and a total external debt of N33.25trillion. While the domestic debt makes up 61.95 percent of total debt, the external portfolio makes up 38.05 percent. The Tide also observed that there was a significant increase in both domestic and external debts within three months. The domestic debt rose by 79.18percent from N30.21trillion, while the external debt rose by 69.28percent from N19.64trillion in Q1 2023.
In its 2022 Debt Sustainability Analysis Report, the DMO warned that the Federal Government's projected revenue of N10trillion for 2023 could not support fresh borrowings. According to the Office, the projected government's debt service-to-revenue ratio of 73.5percent for 2023 is high, and a threat to debt sustainability. It noted that the government's current revenue profile could not bolster higher levels of borrowing.
Nigeria's story is tragic. Its debt crisis began in 2005/06 with a debt buy-back with the Paris Club and the London Club of international creditors, leading to $18billion in debt forgiveness. However, enabled by a rubber stamp National Assembly, Buhari led the country into another debt trap, with public debt expanding the most under his regime, compared to previous administrations since 1999. The foreign debt component also grew over three times more than the combined figure recorded by the previous three administrations.
The present government should discontinue the last administration's profligate borrowings and spending. There should be financial prudence since the country produces nothing tangible for the international market other than crude oil. Therefore, spending 90 percent of revenue on debt servicing is certainly not sustainable; it leaves next to nothing for capital projects, besides paying workers' salaries.
It will be beneficial for the authorities to prioritise revenue generation by implementing initiatives and reforms to increase tax collection. This includes Strategic Revenue Growth Initiatives to raise the tax-revenue-to-GDP ratio, currently at 7 percent, to match other countries. Additionally, the three tiers of government should establish public-private partnership schemes to encourage financial support for capital projects previously funded through borrowing.
The crude oil business has long been shrouded in opacity, hindering transparency and accountability. Every dollar generated from the sale of crude oil should be properly accounted for, and we should take measures to block fiscal leakages. The recovery of the $62billion oil revenue owed by major oil companies, as sanctioned by the Supreme Court since October 2018, should not be further delayed. This substantial amount, if recovered, has the potential to uplift the economy.
Addressing the extensive theft of crude oil and expanding the tax net  are imperative. The government should privatise most of the infrastructure it borrows to establish, such as airport terminals, railways, and seaports. The NASS, a compliant parliament, should restore its reputation by ceasing to approve all requests blindly for external borrowing without scrutinising the sources of repayment and considering the potential consequences for future generations of Nigerians.
Reducing bureaucracy, lowering governance costs, easing the fiscal burden, and increasing revenue are also vital to conserve funds. It is important to monitor the revenue-to-debt-service ratio closely to avoid excessive debt. Otherwise, Nigeria could end up in a situation of unsustainable debt burden, needing to ask for debt forgiveness from other countries, which might reflect poorly on the current administration. There should be a renewed urgency in ending gratuitous borrowing. This is our stand!
Time To Resolve FG, Labour Impasse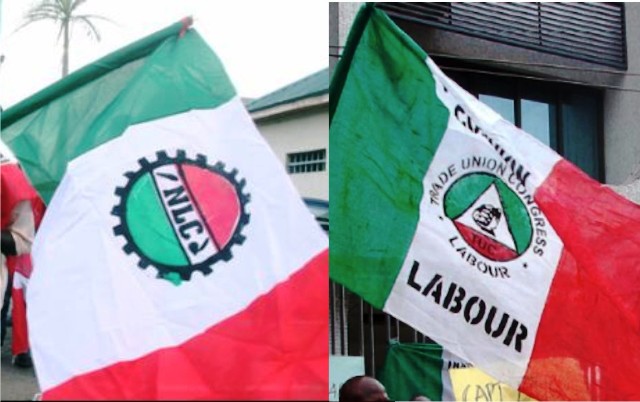 President Bola Tinubu's withdrawal of fuel subsidy during his inaugural speech on May 29 was a steely re-
solve well-made. But it has set the alarm bells reverberating. The decision sits nicely with the World Bank, International Monetary Fund (IMF), and technocrats who had participated in protracted advocacy for it; but not so for the downtrodden, who understand particularly the unpleasant effects that progress with it.
A day after the announcement, all hell was let loose at petrol stations. The Nigerian National Petroleum Company Limited (NNPCL) rolled out a fresh price template for the commodity, which supplanted the N185 per litre, for between N448 and N557 across the 36 states of the country and the Federal Capital Territory (FCT). But the retail marketers traded above the price dimension, for up to N800 per litre in some localities.
The organised labour's expeditious and truculent reaction, with its threat of a nationwide strike, was not unforeseen. Its grouse was the non-consultation with varied stakeholders before the decision was reached and the paucity of measures put in place to insulate the deleterious effects of the price spike on workers. That the 2023 Appropriation Act (budget) captured fuel subsidy until the end of June made its precipitous and unilateral elimination further abhorrent to labour.
Earlier agreements snapped in the bud the planned 7th of June nationwide strike. These encompass the establishing of a joint committee to reconsider proposals on wage escalations; inclusion of low-income earners in the $800 million cash transfer programme; rehabilitation of the country's ailing refineries; repair of highways, the $70 billion proposed fund for financing of the SMEs, among others.
The Trade Union Congress (TUC) had in its separate consultations with the government's team, presented a N200,000 minimum wage demand to replace the prevailing N30,000. The Nigeria Labour Congress (NLC) endorsed it. However, finding a common ground on this proposition and the consequential adjustments on general wages to be conducted at both Federal and state levels will be convoluted.
Following a prolonged lag in winding up dialogues with the Federal Government regarding the implementation of subsidy incentives, labour resolved to call out workers in protest. They reached this step to communicate their dissatisfaction with the government's unseriousness to engage in meaningful negotiations with the labour side. Tinubu's moratorium in assembling a team is attributed to his filibustering in forming his government.
The government's failure to agree on labour's demands led to a recent two-day warning strike by workers. Following this, workers issued a 14-day ultimatum which expired last Friday. Labour leaders are now eager to confront the Federal Government, which may happen after their meeting tomorrow to determine the next course of action. The hasty removal of fuel subsidy, without adequate measures to alleviate its impact on Nigerians, reinforces concerns about President Tinubu's readiness for effective governance.
The NLC acted within its rights as an organisation dedicated to workers' welfare. Since the subsidy was withdrawn, life has not been easy for the average Nigerian. It has stoked inflation, at over 25 per cent. The inflationary spiral is already being felt in the over 200 per cent hike in transport fares. Frenetic discussions between labour and government representatives have not been producing any tangible advancement.
Organised labour is entitled to enlist in amicable mass actions. The anguish and hardship are real. The recent street protests that upset Benin City and the looting of warehouses and businesses in Yola, Adamawa State, are timely cautions. These call for immediate responses. The unfolding development is a clarion request for the Federal and State authorities to expedite effort on the promised palliatives.
Therefore, the Federal Government must end the gridlock with labour as the lamentable situation intensifies the misery Nigerians have been going through since the spontaneous fuel subsidy elimination. Tinubu must realise that thoughtlessly abolishing the subsidy which contributed to the hike in petrol price by over 300 per cent within a couple of weeks, while promising to administer palliatives thereafter, is comparable to operating on a patient and applying anaesthesia later.
To pursue the struggle to a logical conclusion, both the NLC and the TUC have to join hands, work together, and overthrow all dangerous policies of the government. The cacophonous tunes by the two labour centres in the present imbroglio are regrettable and do not portend well for labour activities in the country. For the trade union movement to be effective in any nation, there has to be solidarity of purpose. The struggle to salvage Nigeria is no longer a matter the organised labour alone should pursue, because the government's grim strategies touch every citizen.
The two labour centres must move out to disparate groups in society so that their protests and strikes will be laudable and better productive. Market women and men, artisans and civil society groups must be approached because the struggle now belongs to everybody. Labour must re-strategise. They should build a dynamic alliance and function collectively to negotiate and obtain a stronger deal to enhance workers' and the citizens' welfare.
Tinubu must be aware of the dangers in ignoring obvious red flags in a distraught, hungry citizens of a nation and her disoriented youths. We are gratified that he is amenable to listen and react positively to the sentiments of the people. Labour should be malleable as well. We implore the Federal Government to explore an amicable solution to the standoff which will be acceptable to both parties. There is no substitute for a harmonious resolution of the dispute. The economy cannot afford a messy labour cul-de-sac.