Nigeria's Economy To Grow By 4.1% Amid Crises -AfDB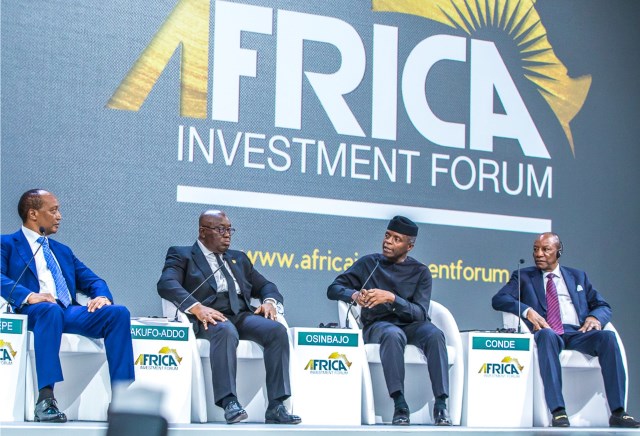 The African Development Bank (AfDB) says Nigeria and other economies of Africa is projected to grow by 4.1 per cent in 2023 and 4.3per cent in 2024.
The AfDB President, Dr Akinwumi Adesina, said this while inaugurating the African Economic Outlook (AEO) 2023 at the on-going 2023 AfDB Annual Meetings in Sharm El Sheikh.
According to him, the economies on the continent have shown remarkable resilience in spite of the multiple and dynamic shocks it faced.
"These multiple and dynamic shocks have weighed on Africa's growth momentum, with growth in real Gross Domestic Product (GDP) estimated at 3.8per cent in 2022.
"This is down from 4.8per cent in 2021. The GDP growth in 2022 is above the global average of 3.4per cent.
"Africa has also shown remarkable resilience, evident in the projected consolidation of economic growth in the medium term.
"The outlook remains positive and stable, with a projected rebound to four per cent in 2023 and further consolidation to 4.3percent in 2024", he said.
The AfDB boss attributed the slowed growth on the continent to the tightening global financial conditions, and supply chain disruptions exacerbated by Russia's invasion of Ukraine, which subdued global growth.
He said growth was also impaired by the residual effects of the COVID-19 pandemic and the growing impact of climate change and extreme weather event.
Adesina said Africa had a great potential to pursue green growth and climate objectives to accelerate economic growth, given its enormous advantages.
He said the continent had some of the world's fastest-growing economies and its real GDP growth was projected to surpass the global average in 2023 to 2024, even as headwinds persist.
He further said the continent also had an important human capital base, with its population projected to increase to 2.4billion by 2050.
"As most of the current population is young, compared with other regions' aging population, Africa is the current and future frontier market in green growth opportunities.
"Africa hosts 25per cent of the world's natural biodiversity and 30per cent of the world's mineral resources, most of which will be essential for a green transition.
"Africa has a large renewable energy potential, including wind, solar, hydropower and geothermal and the world's highest solar energy potential.
"Countries in the continent also have the greatest potential for investments in green infrastructure and technology", Adesina explained.
The AfDB president said this was due to their low levels of development, low legacy high-emissions infrastructure, and low frequency of infrastructure and project finance default rates, estimated at 5.5per cent.
Also, the AfDB Vice President for Economic Governance and Knowledge, Prof Kelvin Urama, said the deceleration was broad-based, with 31 of the 54 African countries posting weaker growth rates in 2022 relative to 2021.
Urama said the continent, however, performed better than most world regions in 2022.
He said the continent's resilience projected to put five of the six pre-pandemic top performing economies, Benin, Côte d'Ivoire, Ethiopia, Rwanda, and Tanzania, back in the league of the world's 10 fastest-growing economies in 2023–24.
"Growth is projected to rebound to four per cent in 2023, and consolidate at 4.3per cent in 2024, underpinning Africa's continued resilience to shocks.
"In spite this, climate change, elevated global inflation, and persistent fragilities in supply chains will remain on the watch-list as potential factors for possible slowdowns of growth in the continent,'' he said.
Urama said while most African currencies weakened, others appreciated or remained stable.
According to him, countries with appreciating currencies include Angola (27.1per cent), Seychelles (15.6per cent), and Zambia (15.3per cent).
Urama said depreciation rates could ease in 2023 and 2024, but continued strengthening of the U.S. dollar would keep African currencies under pressure.
The bank's annual meeting which began on May 22 will end today.
The theme of the 2023 Annual Meeting is "Mobilizing Private Sector Financing for Climate and Green Growth in Africa.
The meeting provides a framework for Bank Group Governors to share their experiences with galvanizing private financing domestically and internationally and harnessing natural capital to bridge the climate financing gap and promote the transition to green growth in Africa.
We'll Expand Socio-Economic Opportunities For All Rivers People -Fubara ……As Wike Bows Out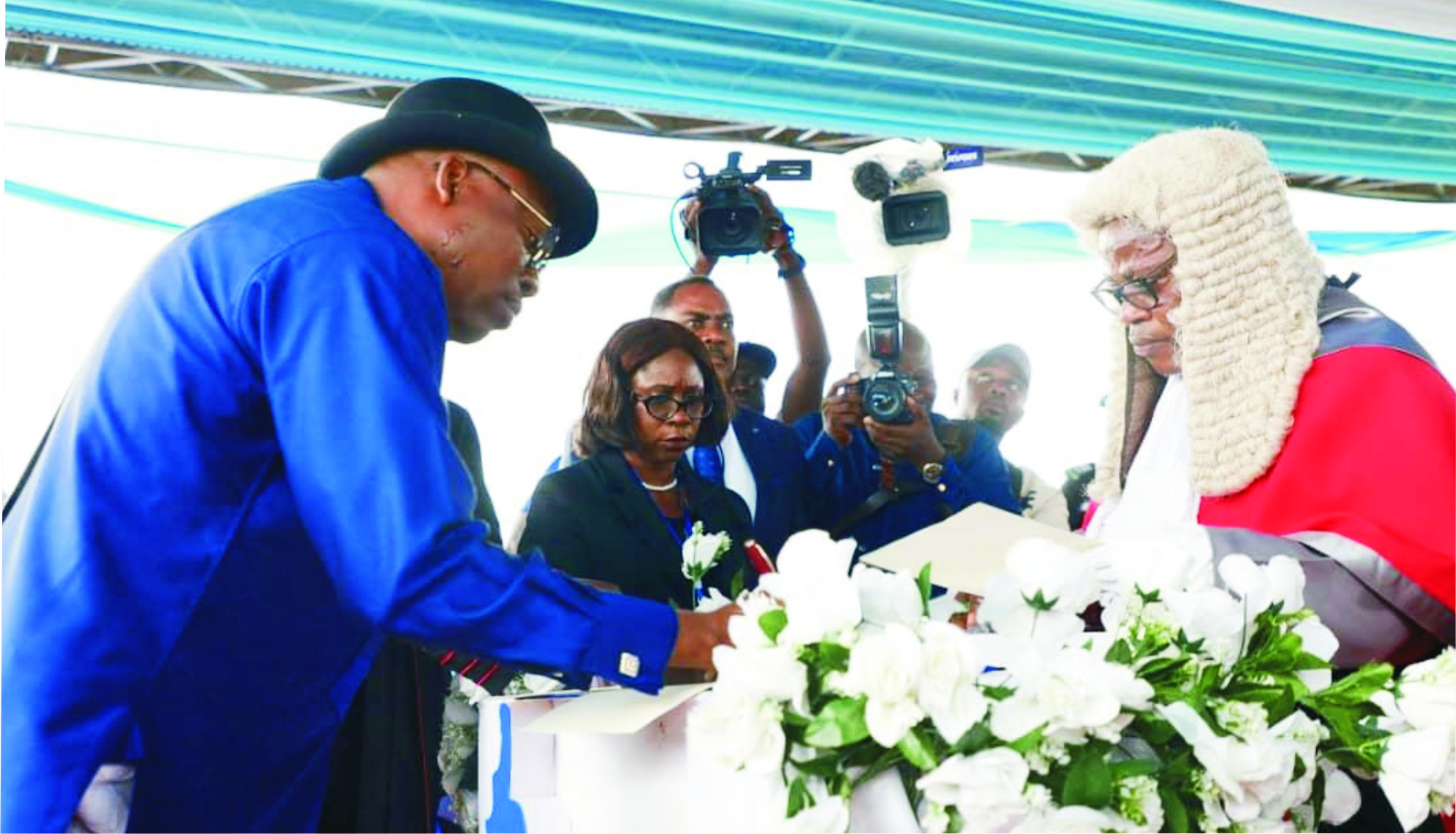 Rivers State Governor, Sir Siminalayi Fubara, has declared his administration's resolve to expand the existing socio-economic opportunities in order to engender prosperity for all Rivers people.
Fubara made this declaration on Monday at the General Yakubu Gowon Stadium, Elekahia, venue of his swearing-in as the sixth democratically elected governor of Rivers State.
Chief Judge of Rivers State, Justice Simeon Amadi, administered the oath of office on the new governor and his deputy, Prof. Ngozi Odu.
Thereafter, the former governor, Chief Nyesom Wike, handed over the flag of Rivers State and handover notes to his successor.
Fubara, in his inaugural address titled "Together, Let's Consolidate the New Rivers State", noted the poor state of the national economy, but promised that his administration would take measures to diversify Rivers economy and insulate it so that it can grow.
He also assured of promoting the climate of ease of doing business in the State to attract direct foreign investment capable of empowering Rivers people.
"The primary responsibility of a new government is to do its best to advance the security and well-being of the State and its citizens.
"Therefore, as we undertake our responsibilities, we promise to stay the course, commit to cooperative governance and expand opportunities for everyone. The wishes of our people for a happy life are our mission in politics.
"We will prioritise the well-being of the State and citizens with a renewed focus on economic growth, people-centred projects and social services", he said.
He said further that, "We will improve the ease of doing business and sustain a congenial fiscal regime to attract local and foreign direct investments to stimulate greater economic activities, create wealth and improve citizens' livelihoods.
"We will adopt a re-industrialization policy master plan and partner with the private sector to revive or establish viable industries to create jobs and empower our people.
"We will also support the growth of small businesses and encourage commercial agriculture to achieve food security, industrialization and improved living standards for citizens."
Fubara added that his administration is already building on the successes of his predecessor and will construct more projects including the Port Harcourt ring road.
According to him, there shall be healthy partnership with private investors to provide integrated inter-modular public transportation system in the State.
"We witnessed unprecedented growth in infrastructure in the last eight years, but there's still more to do.
"We will follow our leader's footsteps to invest in capital projects, including roads, bridges, electricity supply to our rural areas, and social housing.
"We will, therefore, partner with the private sector to develop an integrated multimodal public transportation system to advance mass mobility and access to socio-economic opportunities across the state.
"We will also construct the Port Harcourt Ring Road to enhance the mobility of goods and services across the State".
Fubara said the challenges in the health sector like inadequate manpower and corruption would be addressed to achieve optimal performance.
In the education sector, he promised to provide smart classrooms for students to prepare for global competition, empower the youths with skills to become economically active while being connected to small and medium scale business opportunities.
He said, "We care about our youth. We know they need jobs, opportunities, empowerment and the freedom to build sound, promising futures. We will not abandon our youth to their fate. We will continue prioritizing education at all levels and empower our youth with the relevant skills and opportunities to become economically active, productive and prosperous.
"We believe in the job creation capacity of small and medium enterprises. And so, we shall facilitate targeted access to low-interest funds for youth entrepreneurs to start or improve their businesses, earn decent incomes and generate employment for themselves and others."
The governor particularly acknowledged the achievements of his predecessor in the health sector saying, "We are also proud of the state's achievements in the healthcare sector, particularly the construction of new primary healthcare centres, the Mother and Child Hospital, the Rivers State University Teaching Hospital, the Dr. Peter Odili Cancer and Cardiovascular Diseases Diagnostic and Treatment Centre and the contributory Healthcare Insurance Law.
"With what is on the ground, it is evident that the primary challenges with our healthcare system are more with inadequate manpower, corruption, indiscipline and ineffective management".
Fubara gave a firm assurance by saying: "I assure you that apart from completing all ongoing healthcare infrastructure projects, we will deal with all identified challenges and ensure that the healthcare system functions optimally to deliver affordable and efficient healthcare to citizens.
"We are equally proud of the State's unprecedented educational advancement, especially in the last four years. Our public schools at all levels, irrespective of location, are some of the lovely and best-resourced in the country."
According to him, his administration will consolidate on the progress made so far by "introducing smart schools and classrooms across the State to empower our children with world-class learning experiences and make Rivers State a knowledge hub."
Fubara vowed to be hard on crime and criminality in the State saying, "We will be hard on crime and criminality. We will swiftly and firmly deal with anyone, regardless of status or position, rich or poor, who breaks our laws or dares to violate our environment, peace and security".
The governor thanked civil servants for their support and promised regular payment of salary, gratuity, more training, promotion for them and housing for low income earners.
Describing the civil servants as members of his constituency, he said, "To our civil servants, I thank all of you for your invaluable contributions to the state's progress over the years.
"We appreciate your indispensability and promise to meet all our obligations to you, including regular payment of wages, pensions, gratuity, training and promotions. All we ask is your continued patriotism, dedication, and enthusiasm in the execution of your official duties".
He further promised to govern Rivers people with the fear of God, cognizance of the fact that Rivers is a Christian state.
He also assured the church and spiritual leaders of his administration robust partnership to enhance the moral and spiritual wellbeing of Rivers people.
"Rivers State is a Christian State, and God is our foundation. We shall govern with the fear of God and stay strong to our Christian values of trust, faith, love, care and sacrifice."
"We shall deepen the inseparable ties between the Church and the State government for the benefit of our people. We assure the Christian Association of Nigeria and other spiritual leaders of our sincere friendship, support and solidarity.
"We will continue to support and work with the Church to defend our faith, advance our values and enhance our people's moral and spiritual well-being", he assured.
At the Government House, Port Harcourt, the governor hung the official portraits of President Bola Ahmed Tinubu, his own and that of his predecessor, Wike.
… Appoints Nwaeke HoS, Ideozu Acountant General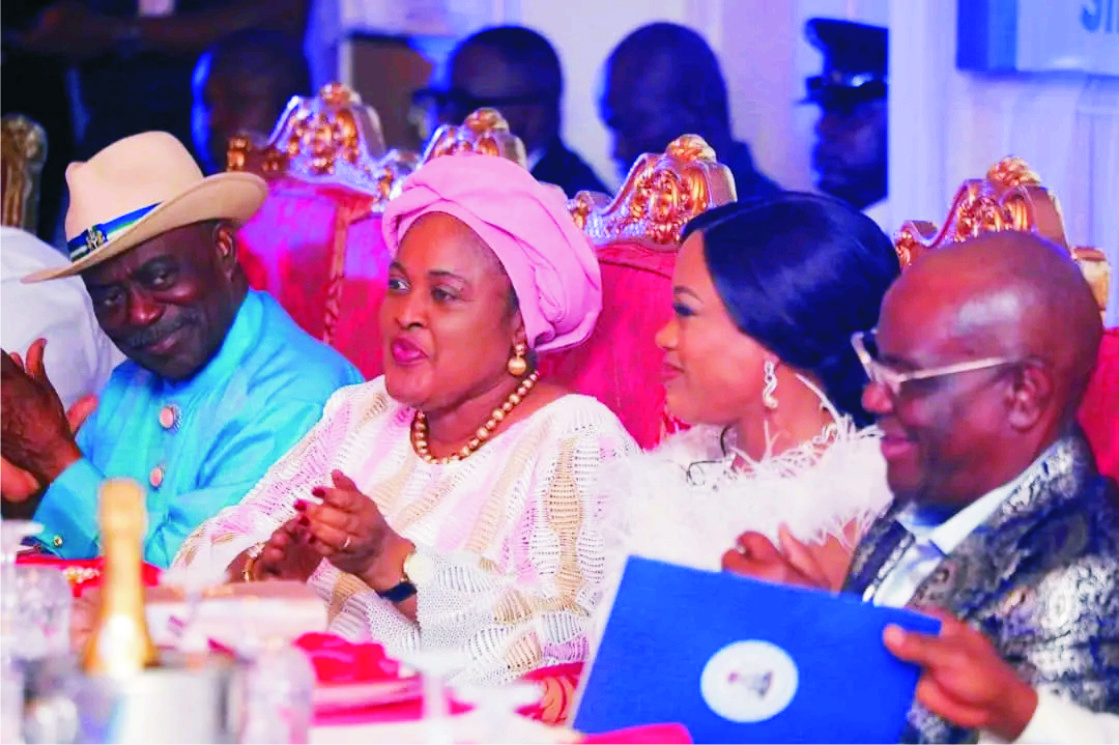 The Rivers State Governor, Sir Siminalayi Fubara, has approved two new strategic appointments in the state Civil Service.
In the latest development, the governor has approved the appointment of the most senior civil servant and permanent secretary, Dr. George Nwaeke as Head of Service, Rivers State.
He also approved the appointment of Dr Uche Ideozu as the new Accountant General of Rivers State.
A statement signed by the Permanent Secretary, Ministry of Information and Communications in Rivers State, Ibiwari Clapton-Ogolo, Esq, said that the appointments take immediate effect.
The two fresh appointments bring to six the number of appointments already made by the governor since assuming duties on Monday, May 29.
The first set of appointments was the nomination of four former commissioners under Governor Nyesom Wike as commissioner-designates.
The names are Prof Zaccheaus Adangor, Dr Dakorima George-Kelly, Isaac Kamalu, and Prof Prince Chinedu Mmom.
While Adangor was attorney general and commissioner for justice, George-Kelly was works commissioner, Kamalu was finance commissioner, and Mmom was education commissioner.
Fuel Scarcity: Tinubu Resumes Work, Meet With Emefiele, Kyari
President Bola Tinubu yesterday officially resumed work at the Presidential Villa, Abuja where he met with the Governor of the Central Bank of Nigeria (CBN), Mr Godwin Emefiele and the Group Chief Executive Officer of the Nigeria National Petroleum Company Limited (NNPCL), Mr. Mele Kyari.
This was the first official assignment by the President after his inauguration as the 16th President of the country at the Eagle Square, Abuja, on Monday.
The President arrived at the forecourt of the State House at about 2:30 pm through the quarter guard gate, which is his official entrance gate and was received by the Vice President, Senator Kashim Shettima, the Permanent Secretary, State House, Tijjani Umar, Speaker of the House of Representatives, Femi Gbajabiamila and the outgoing Director of Protocol, DOP.
Others who received him were Emefiele, Kyari and a member of the House of Representatives, Hon. James Faleke, among others.
The President went straight to his office with Emefiele, Kyari, Gbajabiamila, Faleke and others.
Although the agenda of the meeting was not made public, it may not be unconnected with the removal of fuel subsidy and the attendant fuel scarcity.
It is expected that the issue of unification of foreign exchange, recent Naira redesign, among others will also be discussed.
Recall that President Tinubu had during his inaugural speech announced that the subsidy has been removed and this immediately made filling stations to shut down operations across the country.