NPDC, Belema Oil Worst Gas Flaring Offenders In Feb – NNPC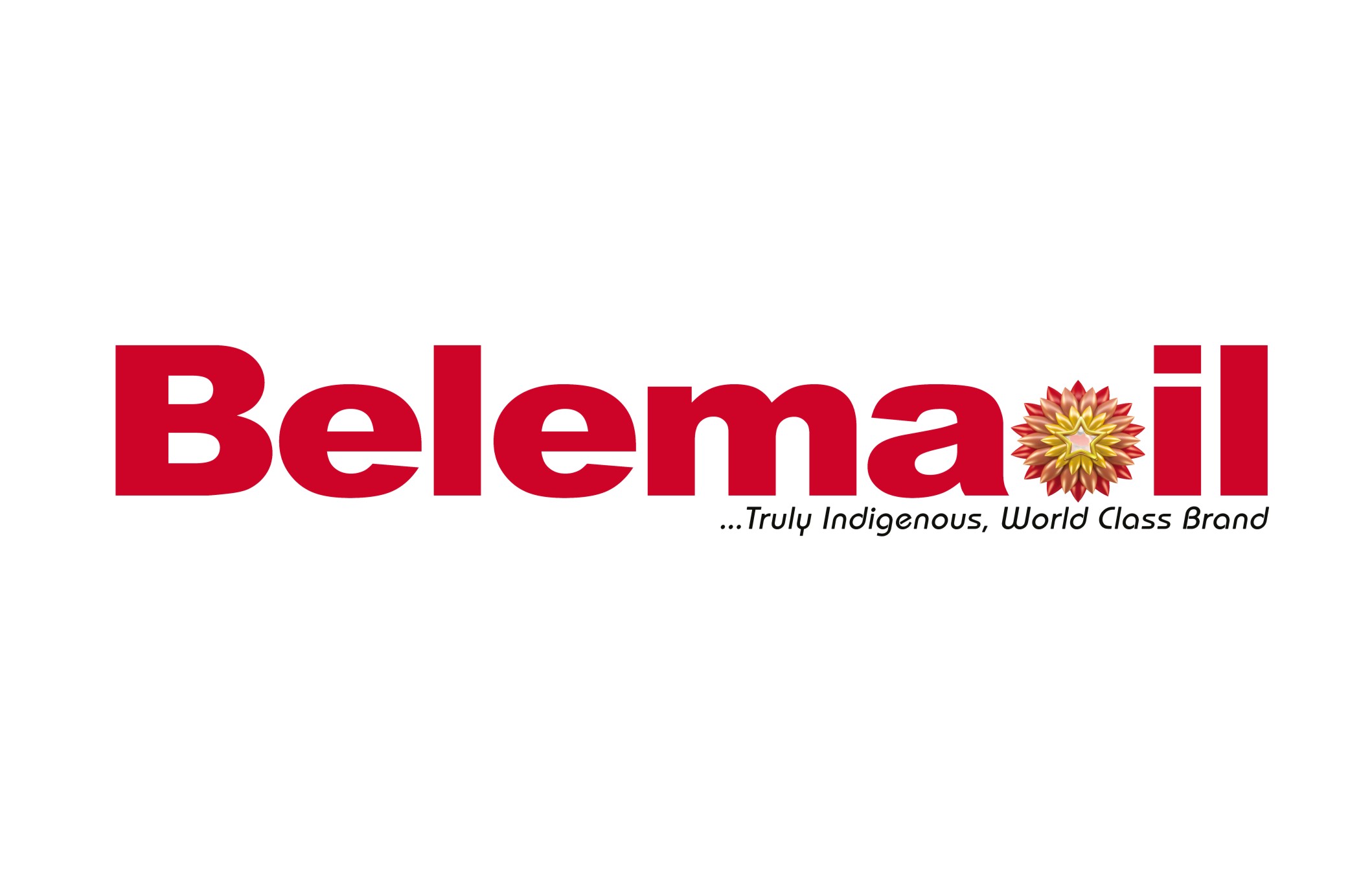 Indigenous company, Belema Oil, Seplat and Nigerian Petroleum Development Company, an arm of the Nigerian National Petroleum Company (NNPC) were the worst offenders in the oil and gas sector in gas flaring in February, 2023.
The three companies flared 100 per cent of their gas output, according to gas utilisation data released by the NNPC.
They were followed by Agip Energy and Natural Resources, which flared 95.93 per cent of its total gas output, and First Exploration and Production Limited, which flared 95 per cent of its total gas output.
The gas utilisation data showed that oil and gas companies operating in Nigeria produced 149.263 billion standard cubic feet (SCF) of gas in February, a 6.72 per cent drop, compared with 160.013 billion SCF produced in January.
A breakdown of the total gas output for February 2023 showed that associated gas stood at 107.702 billion SCF, while non-associated gas output stood at 41.561 billion SCF.
According to the NNPC, 93.52 per cent of the gas produced was utilised, while 6.48 per cent was flared.
Specifically, 139.589 billion SCF of gas was utilised in February 2023, dropping by 7.25 per cent when compared with 150.493 billion SCF of gas utilised in the previous month, while 9.674 billion SCF of gas was flared, up by 1.62 per cent, from 9.520 billion SCF flared in January 2023.
The NNPC stated that 9.084 billion SCF of gas was used as fuel gas; 45.977 billion SCF was allocated to the Nigerian Liquefied Natural Gas, NLNG; while 5.247 billion SCF was allocated to the Escravos Gas to Liquid, EGTL, plant.
In addition, 2.353 billion SCF of gas was used for Natural Gas Liquids/Liquefied Petroleum Gas, LPG; domestic gas sales by the Nigerian Gas Company and others gulped 23.222 billion SCF, while 53.705 billion SCF was used by gas re-injection and gas lift make-up.
In the Joint Venture segment, Mobil Nigeria recorded the highest gas output, with 25.668 billion SCF, followed by Shell with 24.203 billion SCF; TotalEnergies produced 23.481 billion SCF of gas; while Chevron recorded gas output of 20.683 billion SCF.
However, despite producing the highest quantity of gas in the month under review, Mobil flared 6.26 per cent of its total gas output; Shell flared 4.19 per cent of its total output; Total Energies flared 2.37 per cent of its total output, while Chevron flared 9.03 per cent of its gas output.
In the Production Sharing Contract (PSC) segment, Star Deepwater – Agbami Floating Production, Storage and Offloading (FPSO) produced 12.744 billion SCF of gas, out of which 1.06 per cent was flared; while TotalEnergies Upstream Nigeria's Akpo FPSO produced 11.975 billion SCF of gas and flared 1.22 per cent of the total.
STRYDE To Deploy Seismic Receiver Nodes Onshore Nigeria
Seismic acquisition technology and solutions provider, STRYDE, has been awarded a contract worth over $1 million for the supply of 10,000 seismic receiver nodes and its "Nimble" node receiver system for an onshore oil and gas project in Nigeria.
STRYDE's seismic sensor technology will be utilised on an upcoming 3D seismic survey conducted by Nigerian geoscience solutions provider, ATO Geophysical Limited, as part of an onshore oil and gas exploration project in Nigeria.
The seismic survey is due to begin in Q2 2023 and will be the first commercial deployment of STRYDE's Nimble System in the country as it continues its international expansion within the energy sector.
STRYDE, who are the creators of the world's smallest and lightest seismic node, will enable ATO to deliver high-density seismic data for the exploration of new reservoir locations in the grasslands and marshlands of Nigeria, for a local oil and gas operator.
Until recently, the country has typically relied on bulky, expensive, and complex cabled geophone receiver systems to acquire seismic data, which traditionally incurs significantly high CAPEX and OPEX costs, more exposure to HSE risk, higher technical downtime, and inefficiencies in the seismic acquisition programme.
With the introduction of cable-less receiver technology like STRYDE's miniature sensor, geophysical providers and operators can now acquire high-quality data much more efficiently and with less cost, risk, and environmental footprint.
The supply of its node management solution will enable further efficiencies on the survey to be unlocked by allowing ATO to rotate up to 2,160 nodes per day, enabled by the system's unique capability to simultaneously charge and harvest data from 360 nodes in under four hours.
This system is also equipped with STRYDE's state-of-the-art software for efficient seismic survey field operations, data harvesting, and quality assurance, allowing ATO to produce processing-ready seismic data fast than ever before.
Head of Business Development, MENA, at STRYDE, Sam Moharir, commented on the transition to nodal technology: "ATO Geophysical Limited needed to have access to cost-effective technology that could also overcome challenges associated with the terrain they were due to operate in''.
"With cabled systems traditionally being more physically challenging to deploy in remote, large, and complex terrain, STRYDE Nodes™ offer a more efficient and practical solution for improving seismic survey efficiencies through the elimination of restrictive and heavy cabled geophones".
The Managing Director of ATO Geophysical Limited, Thomas Ajewole, said: "As a leading seismic data acquisition expert in Nigeria, we look forward to partnering on our first project with STRYDE and capitalizing on the benefits of its technology by providing our customers with a more efficient and cost-effective solution to onshore seismic data acquisition.
"As we continue to support the exploration of new oil and gas projects in the region, STRYDE Nodes present an exciting opportunity to acquire high-resolution seismic data required to image the subsurface and pinpoint new reservoir development opportunities for our customers".
STRYDE's CEO, Mike Popham, said: "STRYDE is excited to be enabling our first seismic surveys in Nigeria with ATO. This builds upon our successful history of seismic projects across Africa, including Zimbabwe, Namibia, and Kenya.
"We're proud to see our nodes increasingly being utilized around the world for a range of industrial applications, replacing expensive, cumbersome, and impractical alternative systems with our dynamic technology".
In addition to providing seismic solutions in the oil and gas market, STRYDE also supports new energy industries including Geothermal, CCUS, Hydrogen, and Mining, providing an affordable solution to a typically expensive phase of any exploration project.
NNPCL Clears $3.8bn JV Cash-Call Arrears Owed IOCs
The Nigerian National Petroleum Company Limited (NNPCL) says it has cleared the  outstanding $3.8 billion joint venture cash-call debts owed to International Oil Companies (IOCs) operating in the country.
NNPCL's Executive Vice President, Upstream, Adokiye Tombomieye, disclosed this as he lamented that inadequate JV cash call funds was stunting the growth of the oil and gas industry.
Tombomieye made the disclosure while speaking during a panel session on upstream opportunities at the fourth edition of the Nigerian Oil and Gas Opportunity Fair (NOGOF) 2023, organised by the Nigerian Content Development and Monitoring Board (NCDMB) in Yenagoa, Bayelsa State.
Represented by the Chief Upstream Investment Officer, NNPCL, Mr Bala Wunti, he disclosed that the country's oil production has maintained significant increase following measures to tackle crude oil theft.
Tombomieye warned that the NNPCL would no longer deal with portfolio companies, and urged investors to avoid acting as middlemen.
He disclosed that the company had leveraged its financial autonomy derived from the Petroleum Industry Act (PIA) to work out and execute a payment plan for the cash call debt while balancing its energy security obligations to the nation.
"This, by no small means, re-energised the JVs to recalibrate their focus towards sustaining production and increasing their spending to procure the necessary services required to do so", the NNPCL Chief said.
Also speaking on the panel, the Managing Director of TotalEnergies EP Nigeria Limited, Mr Mike Sangster, announced that the final investment decision on the company's upcoming Ubeta gas project would be taken in the first quarter of 2024.
Sangster, represented by the Executive Director, JV Assets, TotalEnergies, Mr. Obi Imemba, said Ubeta was its last discovered but undeveloped well in the Oil Mining Lease, OML, 58.
Nigeria's Gas Reserves Hit 208trn Cubic Feet
The Nigerian Upstream Petroleum Regulatory Commission (NUPRC) has announced that the country's gas reserves currently stand at 208.83 trillion cubic feet, offering potential investors a huge potential, following the declaration of  2020-2030 as Nigeria's decade of gas.
The Chief Executive of NUPRC, Engr. Gbenga Komolafe, also said Nigeria has proven reserve of 36.966 billion barrels of oil and condensate, opening a large opportunity for investments in the upstream oil and gas sector.
Komolafe spoke at the ongoing Nigerian Oil and Gas Opportunity Fair, NOGOF2023 organised by the Nigerian Content Development and Monitoring Board (NCDMB) in Yenagoa, the Bayelsa State capital, with the theme, "Oil and Gas Industry: catalyst for fuel for the industralisation of Nigeria".
"Nigeria's role as a major player in the global oil and gas industry is certainly not in doubt, as we are currently the highest oil producer in Africa and the second highest in terms of proven oil reserves with a huge potential for growth.
"As of January 1st, 2023, Nigeria boasts of 36.966 billion barrels of oil and condensate reserves and 208.83 trillion cubic feet of natural gas reserves, opening a large opportunity for investments in the upstream oil and gas sector.
"You will agree with me that despite the global clamour for decarbonization and energy transition, oil and gas remain relevant in the global energy mix, fo guarantee energy security for our teaming population.
"In order to deliver on her commitments towards reduction of carbon footprints, Nigeria has adopted gas as a transition fuel and expects to significantly increase gas consumption during 'the Decade of Gas' declared by the President, His Excellency, Muhammadu Buhari.
"This adoption of natural gas as a transition fuel is a boost for Nigeria, our gas reserves can be harnessed to help the country's transition to Net Zero by 2060, while driving economic growth and development, thereby simultaneously tackling energy poverty and meeting the the Commission has intensified efforts climate ambition", Komolafe said.
Represented by the Executive Commissioner, Economic Regulation and Strategic Planning, Dr Kelechi Ofoegbu, the NUPRC boss assured of the Commission's commitment to grow gas reserves, boost production and eliminate routine gas flares in all upstream operations across the value-chain, while also dealing with methane capture and other fugitive gas emissions.
"The significance of this is that more gas would be available for domestic utilisation as Liquefied Petroleum Gas (LPG), feedstock for power generation plants, fertilizer plants and petrochemicals among others''.
"Each of these areas shows that gas would truly be the catalyst and fuel for industrialisation as well as provide unique entry points for willing investors and constitute opportunities to build capacity locally.
"The Commission as the upstream petroleum industry regulator has embarked on the development of a regulatory framework for carbon-make businesses pay for their emissions and pricing system, to incentivize emission reductions through carbon credits.
"Accordingly, new Department called "Energy Transition and Carbon Monetisation" has been created in the Commission to coordinate the drive towards energy transition in the Nigeria oil and gas sector.
"The new department will drive the focused implementation of robust regulatory framework for decarbonisation of upstream operations.
"It will introduce clean mechanisms in field development, mitigate impact of energy transition and ensure sustained investments in upstream operations whilst improving the environment credentials of oil and gas. It is our hope that in months to come, we should be able to share the vital lessons from the Nigerian transition success story to the global community".
Also speaking, the Managing Director of Chevron Nigeria Limited, Mr. Richard Kennedy, announced that the company has spent over $1billion on Nigerian suppliers and service providers in the last few years.
Kennedy in his goodwill message said CNL has made significant investments in Nigeria in the last 60years, assuring that the company remains committed to the NOGICD Act and will continue to build local capacity.