Water, Most Precious Resource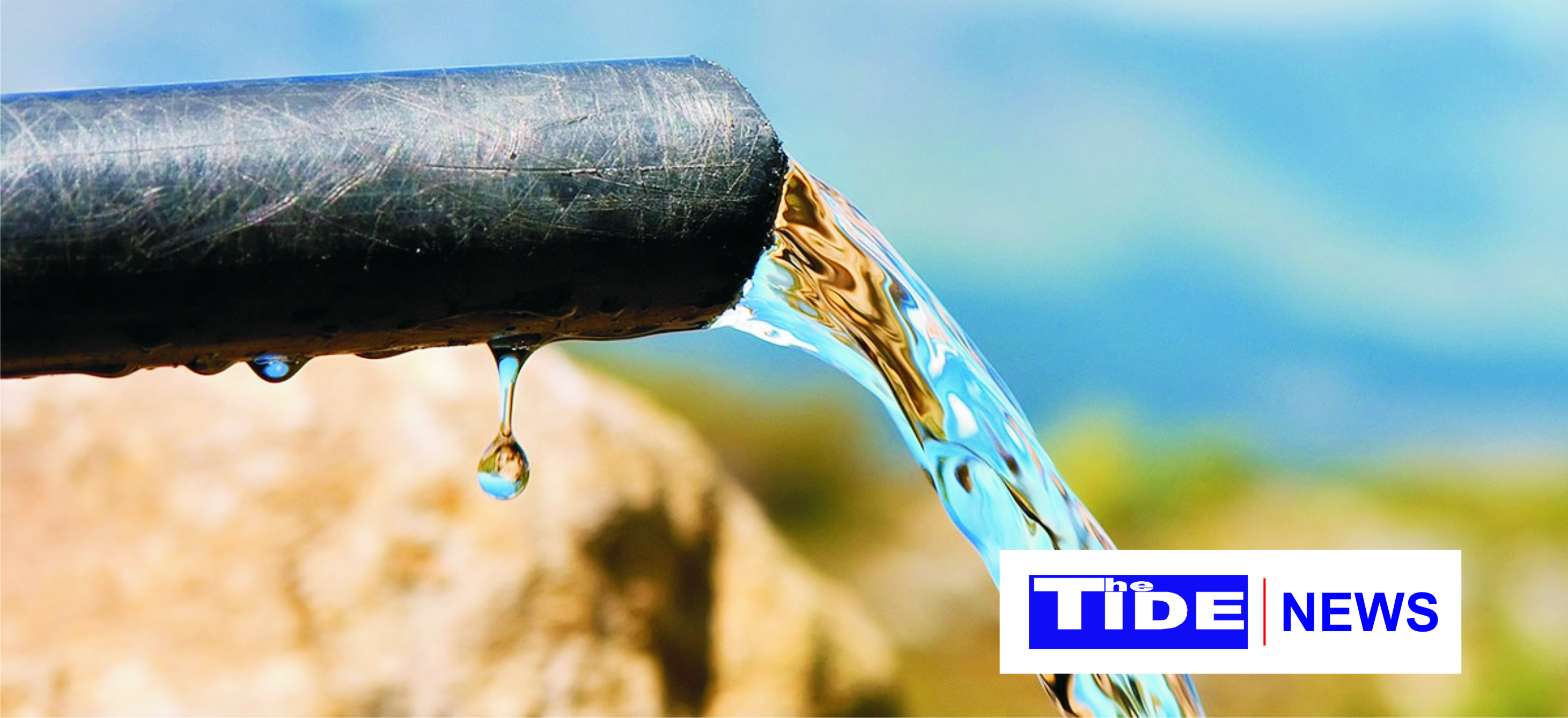 On the 21st of March, the world marked World Water Day. The day is an annual event that is celebrated to focus on the primacy of water and the need to preserve it. Water is significant for a healthy body. This is why the United Nations General Assembly designated this day in 1993, twenty-five years ago, to call attention to the water-related challenges we face.
This year, the theme for World Water Day is "Accelerating the Change to Solve the Water and Sanitation Crisis". The quantity and quality of water that is available for human consumption today have been affected by damaged ecosystems. Now, 2.1 billion people live without safe drinking water at home; it impacts their health, education, and general livelihood.
Following this knowledge, the UN member states and agencies and various other Non-Governmental Organisations (NGOs) have become involved in the promotion of clean water conservation and have helped focus the attention of people on all the critical issues of water. They also promote the supply of clean and purified water.
Global access to safe water, adequate sanitation, and hygiene resources reduce illness and death from disease and leads to improved health, poverty reduction, and socio-economic development. The COVID-19 pandemic has further demonstrated the urgent need for universal access to safe water, as frequent and proper handwashing with soap and water is one of the most effective actions to prevent the spread of COVID-19.
Unfortunately, even so, many people lack access to these necessities, leaving them at risk for diseases related to water, sanitation, and hygiene (WASH). Globally, 2.2 billion people do not have safe drinking water, 3.6 billion do not have safe sanitation services, and 2.3 billion do not have access to a handwashing facility.
Many diarrheal diseases, such as typhoid fever and cholera, spread through unsafe water and sanitation. Protecting water sources and developing and maintaining WASH systems to keep human waste out of the water, food, and environment are critical to preventing diarrheal diseases. In areas without a consistent source of safe water, people often resort to using untreated water that can make them sick.
Like many other countries, Nigeria also joined the rest of the world to commemorate 2023 World Water Day. Marking the occasion, the Federal Government, last Wednesday, lamented over worsening water-related disasters. The Permanent Secretary, Federal Ministry of Water Resources, Didi Walson-Jack, made the statement during a media briefing to mark the day.
The essence of commemorating World Water Day is basically to raise awareness of the poor and vulnerable populations living without access to safe and clean water, said Walson-Jack. And its objective is to galvanize action towards active response to the water crisis and seek innovative measures to improve access to potable water supply while achieving the targets set out in the Sustainable Development Goal 6 – Water and Sanitation for all by 2030.
However, the Federal Government's statement is uninspiring, as the United Nations Children's Emergency Fund declared that about two-thirds of the population of citizens in Nigeria lacked access to potable water. Nigeria has an estimated population of about 200 million or slightly more, and two-thirds of this figure represents over 133 million persons without access to potable water across the country.
Although the Federal Ministry of Water Resources and states are investing in water, the sustainability of these investments has remained a major challenge. Unfortunately, in Nigeria, the progress is static, which is why two-thirds of the Nigerian population do not have access to potable water and that is a lot of people when compared with the population.
There is an urgent need for adequate improvement in investments, particularly given that the lack of enough access to water has massive implications for the country. Shockingly, Nigeria's level of investment is one of the lowest in the region. The nation is less than three per cent in terms of investments, so there is still a lot more to be done.
This year's World Water Day should galvanise the federal and state governments to create synergies by joining hands and working together. We must value every drop of water and keep our planet blue and clean. We have to make every day World Water Day. Hence, the Federal Ministry of Water Resources should promote drip irrigation systems as a way of sustainable water management in selected irrigation schemes.
It is against this backdrop that the Rivers State Government recognises water and sanitation as essential for maintaining a healthy life and environment. Both are fundamental for the socio-economic development of the state. This conviction is responsible for the intervention in improving water and sanitation coverage in the state.
Consequently, the state government, through the Port Harcourt Water Corporation (PHWC), is implementing the Urban Water Sector Reform and Port Harcourt Water Supply and Sanitation Project (UWSR & PHWSSP), and the Third National Urban Water Sector Reform Project (NUWSRP3). The project is to provide improved water and sanitation services for the entire population of Port Harcourt and Obio/Akpor Local Government Areas.
And in a short time from now, water will begin to run in homes in Port Harcourt. Already, elevated water tanks in Rumuola, Diobu & Borikiri are seen including modern treatment/chlorination plants and extensive citywide reticulation. This project is part of Governor Nyesom Wike's programme in Rivers State and is expected to be delivered soon.
When completed, beneficiaries of the project will include over 1.5 million inhabitants of the Port Harcourt metropolitan city. The project is co-financed by the Rivers State Government (RVSG), African Development Bank (AfDB), and the World Bank (WB). Rivers' model is worthy of emulation. States should collaborate with development partners and donors to properly execute water policies in Nigeria.
Disturbing Carnage On Nigeria's Highways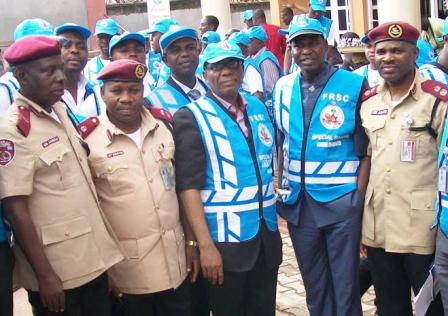 A significant number of Nigerians are losing their lives in preventable road accidents. Recent statistics released by the Federal Road Safety Corps (FRSC) indicate that from January to March this year, 1,441 individuals have died in 2,733 automobile crashes across Nigeria. Dauda Biu, the FRSC Corps Marshal, explained these figures at a stakeholders meeting in Abuja, where policies on the pre-installation of speed limiting devices in both locally assembled and imported vehicles were discussed for implementation.
According to Biu, 8,339 individuals sustained injuries in the aforementioned crashes. The corps marshal emphasised the role of over-speeding in road fatalities worldwide. He further stated that vehicle design and manufacturing can improve mobility and reduce crashes on Nigerian roads. Biu stated that high road accident rates had led to global campaigns and actions aimed at mitigating the problem.
Traffic accidents on our roads are daily occurrences and result in alarming levels of lethality. This issue requires urgent attention from the federal and state authorities. To address this, all tiers of government must renew their efforts in road safety and traffic management. The FRSC must enforce existing traffic rules without partiality to effectively reduce traffic accident deaths, which pose a serious public safety issue.
Data from the National Bureau of Statistics (NBS) states that 41,709 people died in road crashes in Nigeria between 2013 and 2020, with 3,574 fatalities in 2020 alone. Despite the FRSC's reported 54 per cent reduction from 1987 to 2021, road accidents remain a major concern, with 13,027 crashes recorded in 2021. The World Health Organisation's (WHO) 2015 report revealed that one in four car crash deaths in Africa occurred in Nigeria. Additionally, between 2009 and 2013, 18,353 road accidents were reported.
WHO estimates that Nigeria accounts for 2.82 per cent of global road accident deaths, resulting in 41,693 mortalities. The World Bank ranks Nigeria 54th in road accidents. Road accidents in the country drain approximately 3.0 per cent of GDP, as reported by WHO. A study conducted in 2010 estimated that road accidents cost Nigeria N80 billion annually in property lost or damaged, medical treatment costs, and lost productivity.
The FRSC has identified over-speeding, judgement errors when overtaking, violations like facing oncoming traffic ("one-way"), and untrained drivers as the major causes of crashes in Nigeria. Seat belt non-use has also been found to be costly. In the United States, 38 per cent of children who died in car crashes in 2013 did not use seat belts, the US Centre for Disease Control stated.
Distracted driving is a major issue on our dilapidated roads. This includes texting, answering phones, eating, drinking, and talking with passengers. According to a 2013 WHO report, lax regulations and weak enforcement are the main causes of accidents in developing countries, which is true for Nigeria. Untrained and inebriated drivers are prevalent on our roads, and the FRSC's inability to enforce the law only exacerbates the problem.
Comparatively, Nigeria's road traffic deaths and injuries are among the highest globally. The International Transport Union reports a global average of 17.4, with Africa's average at 26.6 per 100,000 inhabitants. Norway has the safest roads with a 2.0 casualty rate per 100,000. Zimbabwe has the highest road death rate in the world at 74.5 per 100,000, according to the ITU.
The NBS attributes crashes in Nigeria to various factors, including speed violations, wrongful overtaking, use of mobile devices while driving, dangerous overtaking, and others. Speed violations account for 47 per cent of accidents, while wrongful overtaking contributes to 10 per cent. However, it is necessary to note that most highways in Nigeria are poor, with many filled with craters. This has led to a distracted, weak, understaffed, and underequipped FRSC.
A major problem that the FRSC has consistently failed to address is the issue of articulated trucks on the roads. These trucks often lack rear lights, making them difficult to spot when breaking down. Additionally, they emit black smoke and are often equipped with worn-out tyres, wobbling dangerously. Tanker drivers speed recklessly, while trucks carry unlatched containers. Unfortunately, these containers sometimes fall on smaller vehicles, resulting in fatalities and injuries.
Sadly, the FRSC's focus on revenue generation has resulted in high road accident and casualty rates in Nigeria. Despite remitting billions to the government, the country recorded 5,400 catastrophes in 12,077 road accidents in 2015. It is crucial for the Corps to prioritise saving lives over self-adulation and revenue generation. Creative solutions and strict enforcement can significantly reduce accidents. Life is irreplaceable, and the FRSC must ensure Nigerian citizens' safety on the roads.
Though the Road Safety agency has enforcing seatbelt use and sanctioning mobile phone utilisation by drivers, it has neglected the engineering aspect of road safety. This is a pressing issue that requires urgent attention. The FRSC status report on the United Nations Decade of Action for Road Safety (2011-2020) highlights a lack of coordination among road traffic management agencies, which must be addressed immediately. Collaboration between federal and state agencies is necessary to fill this critical gap.
It is imperative that the Presidency and state governments provide sufficient funding and resources to federal and state law enforcement and traffic agencies. These agencies should operate with a strong emphasis on professionalism and service. The incorporation of technology, such as CCTV on all highways and mobile courts, would greatly enhance their ability to quickly and effectively handle traffic offences.
The implementation of the Safe System Approach has led to a notable decrease in the occurrence of crashes, injuries, and fatalities in various countries, namely Canada, Singapore, Belgium, and Ghana. Nigeria would benefit from adopting this approach, provided that its underlying principles are strictly adhered to. Ensuring the consistent upkeep of existing roads, along with the construction of new ones, will undoubtedly result in safer highways. It is vital to enforce regulations that prohibit the use of non-roadworthy vehicles on the roads going forward.
May 29: Dawn Of A New Era
There have been issues with the National Assembly's performance index since 1999. Opinions on the positive impact of the members on governance and citizens' welfare are divided among Nigerians and other interests. The legislative arm is viewed as prioritising the welfare of its members over the citizens. Moreover, it is perceived as fostering a compromised relationship with the executive arm of government, which undermines independence and democracy.
The executive's actions have caused controversy following their overbearing posture and lack of respect for the legislature and judiciary, disregarding the principle of separation of powers. This attitude has fueled calls for restructuring and power devolution to return Nigeria to a true federal entity. Despite the importance of these demands for the country's stability, the executive has shown no seriousness or commitment towards addressing them, which is a concern shared by many Nigerians.
Some Nigerians believe that the current structure is unfair to most ethnic groups, causing much of the country's conflicts. They argue that the structure lacks equity, justice, fairness, and balance, leading to various forms of violence such as insurgency, banditry, kidnapping, and other criminal activities. These issues have plagued the country for years and continue to pose a significant threat to the nation's security.
President Muhammadu Buhari's eight years in office were marked by a thriller of terrifying years for many citizens. During his tenure, ethnicity and religion were used as tools by self-centered individuals to divide the nation. This has resulted in the shedding of innocent blood and the reign of a power cabal that prioritises its own interests. Sadly, the outgoing President has chosen to remain silent and feign ignorance in the face of these troubling developments.
It is delightful that the incoming Tinubu/Shettima administration aims to run a competent and quality government for the people. To achieve this, the administration must prioritise security and youth employment, and formulate policies to reduce security challenges to the barest minimum. It is hoped that economic programmes will target young people. The President-elect has emphasised the momentousness of competence, and we trust that he will follow through on his promise.
Nigerians eagerly await early results from Tinubu, even those who did not vote for him. However, he will face a significant challenge in building more refineries and ending fuel subsidies. Despite Nigeria's oil riches, the country cannot refine enough crude to meet local demands, resulting in the need to import petroleum products. These products are then sold at a government-set price, which is often lower than the import price. Accordingly, the government pays the difference, which is taking a considerable toll on the country's dwindling public finances.
Nigeria's next administration faces the challenge of increasing revenue, which can be achieved by collecting more taxes or expanding the tax base. Tinubu, a strong supporter of federalism, must demonstrate his commitment to true federalism, considering his past actions. It is crucial for him to avoid repeating the mistake of ethnic irredentism in Nigerian politics. Also, he should pay attention to the foreign exchange regime.
Today, 28 governors-elect will be taking their oath of office, alongside the President-elect and Vice President-elect. In Rivers State, Governor Nyesom Wike will be handing over to his successor, Sir Siminialayi Fubara, after overseeing state operations for the past eight years. The preparations for the handover to the incoming governor are in full swing in the state. It is important to note that only individuals with honourable character and knowledge can fill the significant void that the governor is leaving behind.
Wike's tenure in office has passed so rapidly. Throughout the years, he has remained steadfast in his commitment to selfless and patriotic service, displaying unwavering bravery, determination and fearlessness. In the aftermath of the challenges that arose after May 29, 2015, the Rivers State Chief Executive rolled up his sleeves and set to work on revitalising the state's democracy and restoring its sectors to full functionality.
Since his inauguration in 2015, Governor Wike has been actively constructing and rehabilitating roads and building flyovers, reorganising institutions and establishments, and opening up previously closed-off areas like the judiciary. He has bravely tackled the challenge of repairing a broken, dysfunctional, dystopian, and purposefully abandoned state. He has effectively silenced his critics and laid out a roadmap for the reconstruction and rehabilitation of the state in his inauguration address on May 29, 2015.
Thankfully, his successor is a well-experienced technocrat who has had a long and distinguished career in the state civil service. He was born on January 28, 1975, in Opobo Town in the Opobo/Nkoro Local Government Area of Rivers State. Fubara worked his way up through the ranks and was appointed as the state accountant-general in 2020. He is a graduate of the University of Port Harcourt Business School, holding a Master of Science in Finance and a Master of Business Administration degree. Despite being serene, he maintains social ties with all facets of society.
Siminialayi's success hinges on following in the footsteps of his predecessor by adopting a constituency-wide approach to governance in Rivers State. To achieve this, he must prioritise clearing up promotion arrears, pension arrears, and gratuities owed to civil servants. Additionally, he must focus on resuscitating state-owned enterprises to create more job opportunities. Agriculture, human capital development, and education are crucial areas that require attention. Siminialayi should also incorporate tourism and infrastructure development into his plans to ensure the state's overall growth and development.
Fubara is a committed democrat with a decade-long involvement in the political arena. He fervently upholds the power of the people and has continuously exhibited concern for the underprivileged. Because of his exemplary work in the civil service and extensive pursuit of diverse opportunities, he has emerged as the most suitable candidate for the gubernatorial succession of Governor Wike.
The Tide heartily congratulates him as he steps into office to provide the much-needed service and leadership to the good people of the State.
Rivers @ 56, Still A Tough Journey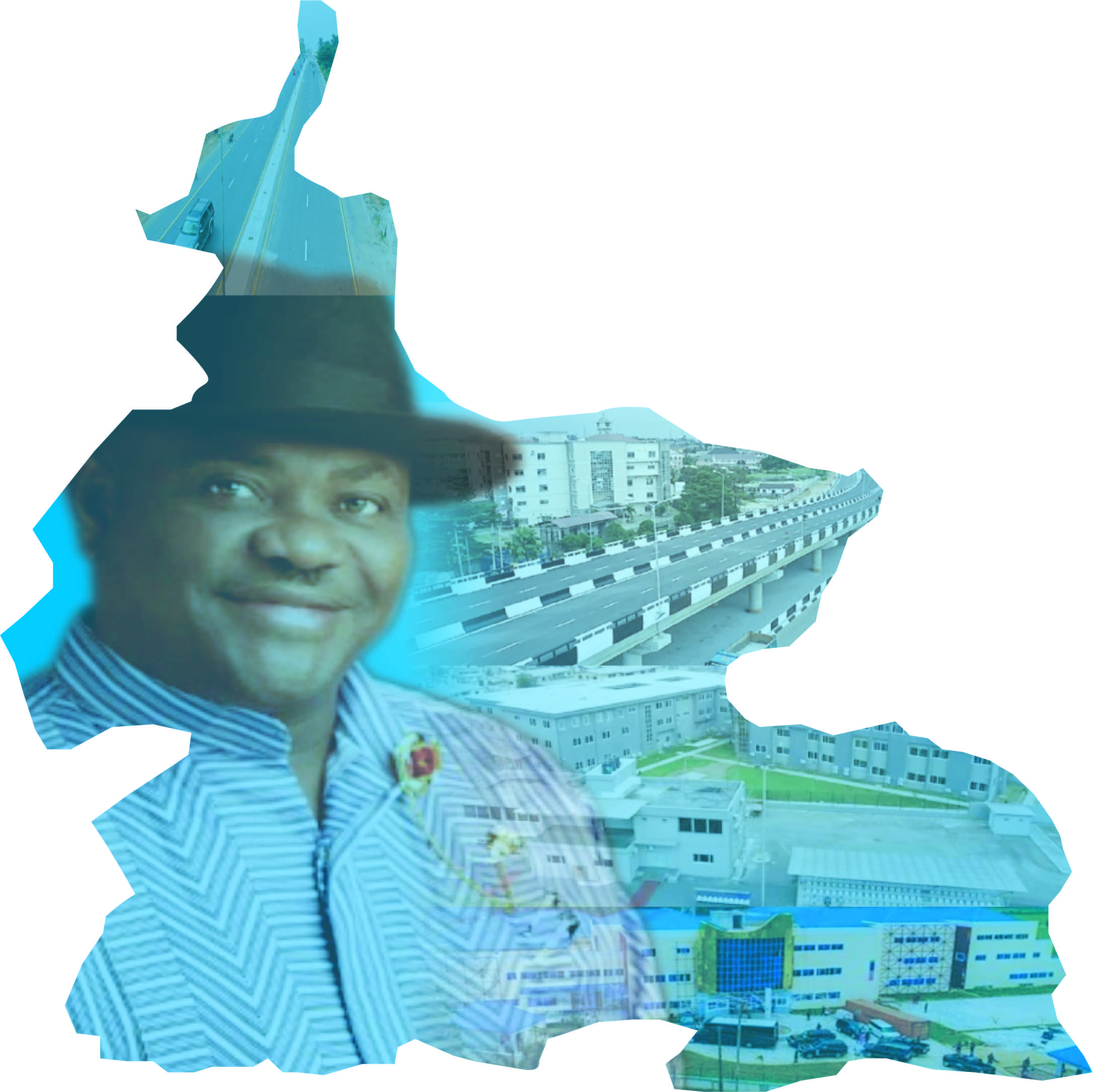 Tomorrow, the 27th of May, marks the 56th anniversary of the creation of Rivers State by the former Head of
State, General Yakubu Gowon (rtd). The creation of the state on the aforementioned date in 1967, underlined a significant and successful effort to protect and secure the interests of minorities in Nigeria. Additionally, it represented a vital challenge to the political power structures of the four regions at that time, namely the Northern, Western, Eastern, and Mid-Western regions.
The founding of 12 States was one of the most audacious and remarkable initiatives of the military regime. This resolution was indicative of Nigerians' desire to gain enhanced autonomy and self-determination. The development reflects one of Gowon's most deeply held intentions for his initiative. This was to ameliorate the often-expressed fear of regional hegemony of the South by the North in the nation's political affairs. As a result, the introduction of balance in the regional order through the creation of six Northern states and six Southern states was carefully considered.
The 12 states were North-Western State, North-Eastern State, Kano State, North-Central State, Benue-Plateau State, Kwara State, Western State, Lagos State, Mid-Western State, Rivers State, South-Eastern State, and East-Central State. However, the 12 states have since metamorphosed into 36 federated units, giving new and more fundamental relevance to Gowon's definitive action.
Gowon's desire to strengthen national unity and prevent more instability led him to seek support for the states' creation exercise from an extensive cross-section of regional leaders before declaring the enacted order. In the Eastern Region, the whimper for the creation of the Calabar – Ogoja – Rivers (COR) State had risen increasingly vocal. In the North, the Middle Belt movement became a major source of dissatisfaction in the region.
The battle, agitations, and creation of Old Rivers State, now Bayelsa and Rivers, commenced in 1939 and climaxed in 1967. The state as constituted then was under the Eastern group of provinces in 1939 with administrative headquarters in Enugu. The group of provinces later became the Eastern Region of Nigeria, made up of Igbos, as the dominant ethnic nationality with other minorities comprising the region. The minorities included the Ijaw, Ibibio, Efik, Anang, Ogoja, Ikwerre, Ibani, Ekpeye, Engenni, Ogba, Kalabari, Nembe, and Ogoni, among others.
Rivers State in the Niger Delta region is unique. Popularly known as the Treasure Base of the Nation, the state's uniqueness is not random. The abundance of human and natural resources coupled with its people's hospitality, makes the state stand shoulder-high among its contemporaries. Gowon's proclamation of a distinct state was, indeed, a realisation of the vision of the founding fathers. These fathers over several decades, bemoaned the marginalisation by prominent ethnic groups in the Nigerian project. This was particularly the Igbos, who cohabited the then Eastern Region with its capital in Enugu.
Starting with its first Military Governor, Navy Commander Alfred Papapriye Diete-Spiff in 1967 to the present administration of Governor Nyesom Wike, successive administrations, both military and civilian alike, have made significant contributions to making the State the enviable one it is today. From the creation of Bayelsa State in 1996 to the exponential growth in the education sector, human capital development, infrastructural revolution, health sector development, national political relevance, active participation in the global economic renaissance and bold presence on the world entertainment stage, Rivers State can indeed be said to have come of age.
Perhaps, except for the epoch of the pioneer administration, at no other time in history has the State experienced such a level of transformation of its landscape as is being realised under the present administration. From an extensive urban regeneration effort that has seen the rebuilding of state-owned assets and city roads to meet present-day needs and the building of 12 new flyovers to the vast road infrastructure being built in all parts of the State, the exiting Wike's administration is truly working hard to realise the objectives of the State's founding fathers.
By the efforts of the state government, Opobo and some adjoining communities have been made accessible to the state capital by road. The same fortune is being enjoyed by erstwhile disconnected people of the Kalabari Kingdom through the completion of the first phase of the Trans-Kalabari Road. By the same token, a courageous move has been initiated to create more urban centres in Rivers State. This is done through the siting of Rivers State University campuses in Etche, Ahoada and Emohua.
The political class in the State, in particular, must utilise this event of the 56th anniversary of the state's creation to evaluate and determine to eschew bitterness, rancour and acrimony and work with the in coming administration. The struggle for Rivers State achieved the desired results because the Rivers political elite, traditional rulers and the youth of the time shared a rare and uncommon sense of oneness, purpose, selflessness and indeed drive for service to the fatherland.
That widely acclaimed Rivers' spirit of love and commitment to selfless service has waned significantly, leaving in its stead, a threat to public peace activated by political greed, selfishness and an unguided quest for personal and sectional aggrandisement far and above love for the State. The clarion call is, therefore, for leaders at all strata to introspect and purge themselves of all tendencies that are inimical to the overall development and prosperity of the State.
We must remind ourselves, especially the political class, that it took selfless sacrifices, personal denials and unrelenting activism from foundational leaders for the State to be created. This was achieved for us in the state we now call home. All must, therefore, embrace peace, tolerance, and true brotherliness and seek civil and lawful means to address all grievances and disagreements. This is because strife, violent confrontations and aggressive engagements will only destroy the time-enduring bonds of togetherness that have bound our people for years.
The founding fathers' relentless struggle to question the imbalance and injustice of the Nigerian Federation remains the philosophy behind the state's creation. Their mission and vision was to ensure Rivers State's pride of place in Nigeria. The question remains, however, whether that vision has been achieved or not. More than any other time in our history, the need to re-enact and revive the values, sentiments, philosophies, and spirit that formed the driving force of the founding fathers to victory is now.
The Tide extends its heartfelt congratulations to the esteemed government and people of Rivers State on the auspicious occasion of the 56th anniversary of the state's creation. It is imperative that all stakeholders rally together to pursue the common goal of ensuring that the state remains a safe haven, where security, peace, prosperity, and unimpeded opportunities for happiness reign supreme for all its inhabitants and the business community.