New Oil, Gas Discoveries Indicate Huge Gas Reserves In Nigeria – Expert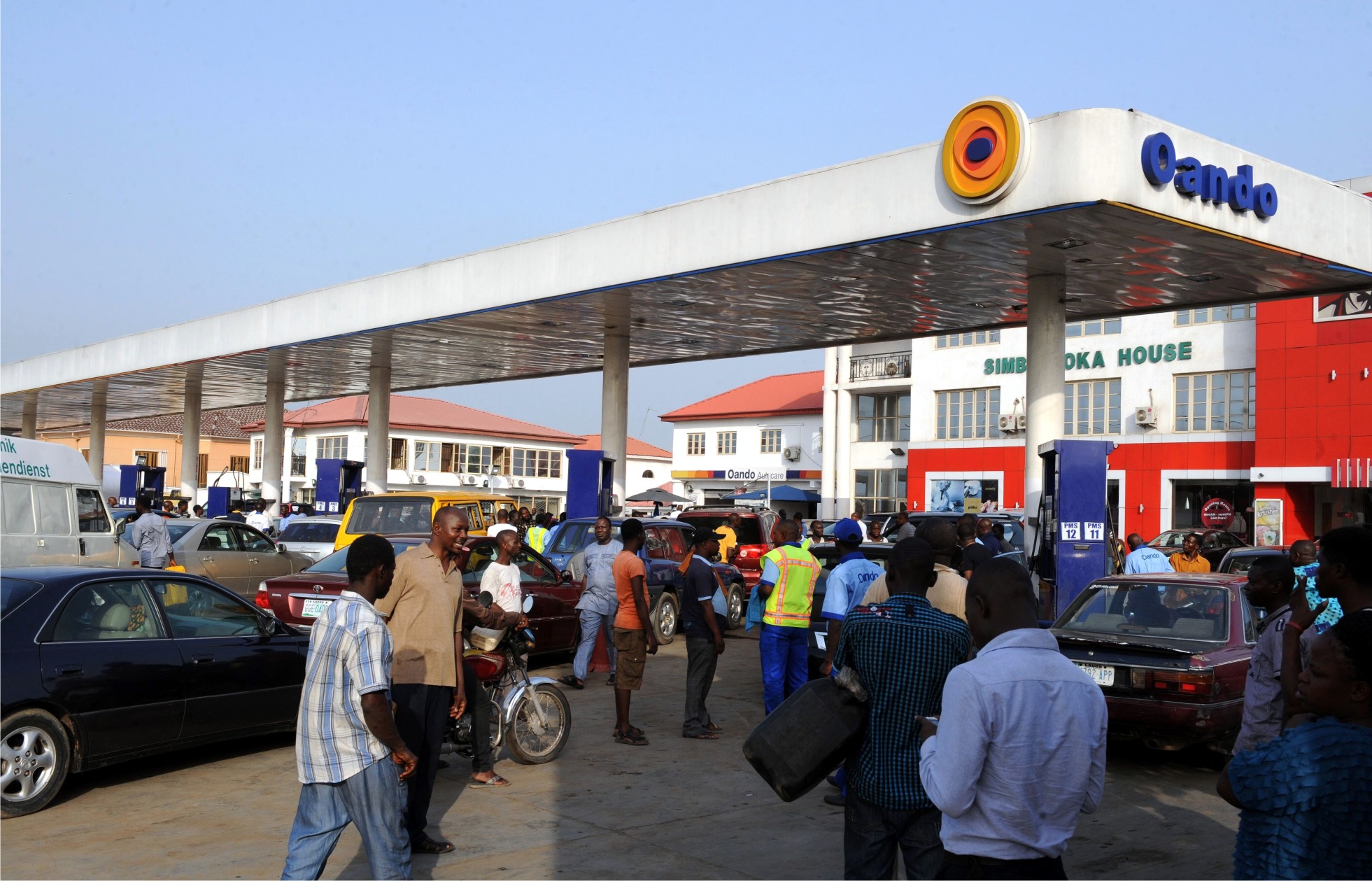 An Oil and Gas Expert, Assoc. Prof. Olanrewaju Aladeitan, has lauded the new oil and gas discoveries in Nigeria, which indicate that the country has huge gas reserves.
The expert said Nigeria could be more described as a gas country than a crude oil country because it had trillions cubic feet of gas reserves.
Aladeitan, associate professor of Energy and Natural Resources, University of Abuja, made this known in an interview with the News Agency of Nigeria (NAN), Abuja on Sunday.
NAN reports that President Muhammadu Buhari had in November 2022 inaugurated the Kolmani Integrated Development Project at Kolmani River II oil field located at a border community between Bauchi and Gombe States.
The Nigerian National Petroleum Company Ltd. (NNPCL) in 2019 had announced the discovery of crude oil, gas and condensate in the Kolmani Oil Field with over one billion oil barrels reserves and 500 billion cubic feet of gas.
The NNPCL is also set to develop the first oil well in Nasarawa State in March 2023 in view of its confirmation of presence of substantial hydro carbon resources in the state.
Aladeitan said information from an insider revealed that data emerging from the Bauchi-Gombe axis showed that there was oil in commercial quantity, but with a caveat that gas could be more.
He said some of the new frontiers that were also being discovered in the country even had more gas reserves than crude oil reserves.
"Which means Nigeria's reserve of gas is very huge.
"Somewhere around Igbariam in Anambra we have a huge gas reserve there.
"Luckily, there are new frontiers coming up, we have the Bauchi-Gombe new oil and gas discovery that is fast coming on and recently in Nasarawa and also Niger.
"By the time the efforts are taken to the Sokoto Trough, we may also find some reserves there as well," he said.
Speaking on the perception of some people whether oil was truly found in the new locations, he said initially all the troughs had shown evidence of crude oil and gas in the past.
But he said unfortunately the technology available then may not have made it possible to follow up the discoveries.
He said though some people were skeptical about the discovery of oil in those environments, but it was not as if those areas never showed evidence of crude oil as there were traces.
According to him, the kind of technology that existed in the past could not make them explore further, but now there is advanced technology that has made it possible.
The expert further said then Shell was exploring oil and given the entire country, but realised that the Niger Delta had more concentration of oil.
This, he said made Shell to concentrate in that region, not that there had not been traces of oil in other places.
"But we are not sure that if the exploration continues, whether or not it will show that it is in commercial quantity or not.
"But I can assure you from an insider view that the data emerging from the Bauchi-Gombe axis shows that there is oil in commercial quantity, but with a caveat that what they may get more might be gas.
"So, even in the Chad Basin, there are traces of it. There are evidences. It is just like what happened with shale gas; you know that there are some unconventional sources of gas and oil that is what the shale gas is all about.
"So, in some of those unconventional sources, you use new technology and you will definitely discover.
"What I am saying in essence is that with improved technology and improved knowledge now, we can get clearer pictures of those things we could not assess or have information about in the past.
"Some people ridiculously argued that they connected oil pipelines all the way from the Niger Delta region to Benue, which is a ridiculous thing to say," he said.
He, however, emphasised the need to cut down gas flare and take advantage of the economic potential of gas reserves in the country.
Wike Justifies Support For PAMO University …Inaugurates PUMS Teaching Hospital, Donates N500m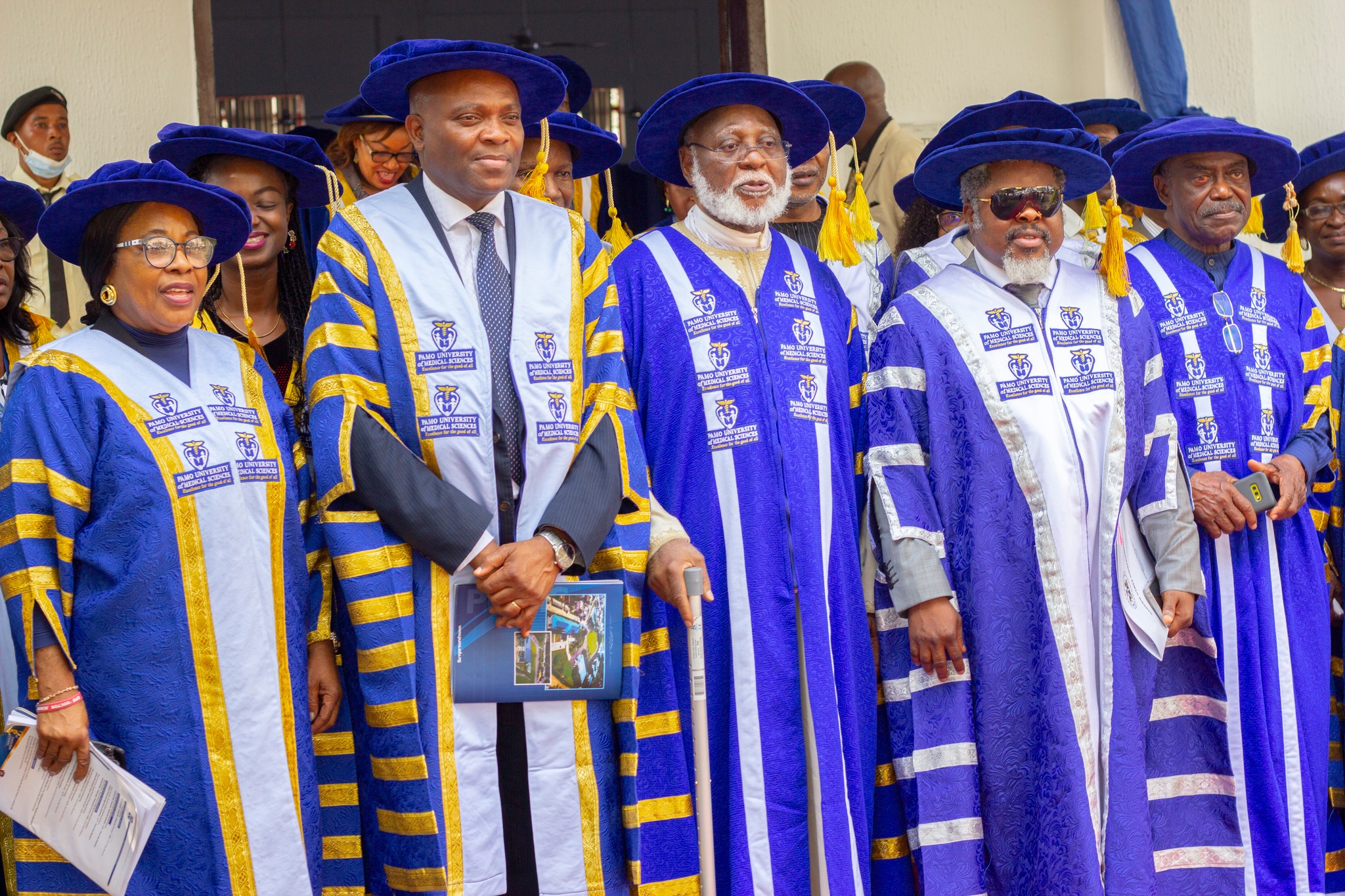 Rivers State Governor, Chief Nyesom Wike, has said that the support of his administration to PAMO University of Medical Sciences, Port Harcourt since its inception, has proven to be worthwhile, and therefore, not misplaced.
The governor stated that in its five years of establishment; from 2018 to 2023, PAMO University of Medical Sciences is being celebrated because of the quality of students it has groomed already, and the satisfying growth it has witnessed.
Wike, who spoke on Wednesday, May 24, before inauguration of PAMO Teaching Hospital in Iriebe Town of Obio/Akpor Local Government Area, said the institution was the first private university established in Rivers State.
The governor attributed the visible success story to the characteristic commitment, passion and sense of purpose known of the founder of the university, Dr. Peter Odili.
According to him, Odili, after his years as governor of Rivers State, did not go into retirement or relocate to Abuja to join association of former governors, but established PAMO University to offer more services to society.
"So many states have money, how many have been able to put it for people to see that yes, you have money. So, having money is a different thing.
"You may have money but may not be able to use that money for the good of the people. So, this is what public officers should always learn that you still have a lot to serve mankind."
Wike recalled the criticism that greeted his administration's support to PAMO University, but similar support will be given to the Wigwe University, being the second of such private tertiary institutions established in the state.
According to him, he has promised to reconstruct an access road to the Wigwe University, and assured that any other of such investment will also attract state government support.
Wike expressed the hope that with the tremendous work PAMO University was doing, coupled with the College of Medical Sciences at the Rivers State University, the state would not only be training hub for medical professionals, but export such experts to the rest of the country.
The governor stressed that already the incoming administration of Sir Siminialayi Fubara was aligned with the glowing vision, and would steer affairs of state and do better than what has been recorded in his tenure.
Wike donated N500million to PAMO University as an encouragement to do more good works in promoting quality tertiary medical education.
In his address, Founder of PAMO University of Medical Sciences, Dr. Peter Odili stated that the institution announced its establishment on 10th February 2018.
Since then, he noted, Wike floated a state government annual scholarship scheme for, at least, 100 indigenous students.
But after the first year of implementation, he emphasised, the number of benefiting students was increased subsequently and until date, the state was not indebted to the institution.
"What the governor has done is invaluable, unquantifiable and we cannot put a figure on it.
"And so, the PAMO family; PAMO Educational Foundation, PAMO Clinics and Hospital Ltd, PAMO University of Medical Sciences, the Board of Trustees, and Governing Council, and Board of Directors, in humanity, we are dedicating this centre, named after you for the service of humanity. This complex will be called Chief Barr. Nyesom Ezenwo Wike Complex."
Odili, who is also former governor of Rivers State, said the PAMO University Teaching Hospital was designed to be accessible to the poor in the society.
"This will be the destination of hope, survival for sick people that will need the services here. This centre will be known for having staff that will treat their patients like their employers.
"Without patients, doctors and nurses have no work. So, every patient, no matter how poor will be treated as an employer here with compassion, with dignity with respect, poverty will not be a hindrance for access to this centre."
Fubara'll Surpass My Record In Office, Wike Declares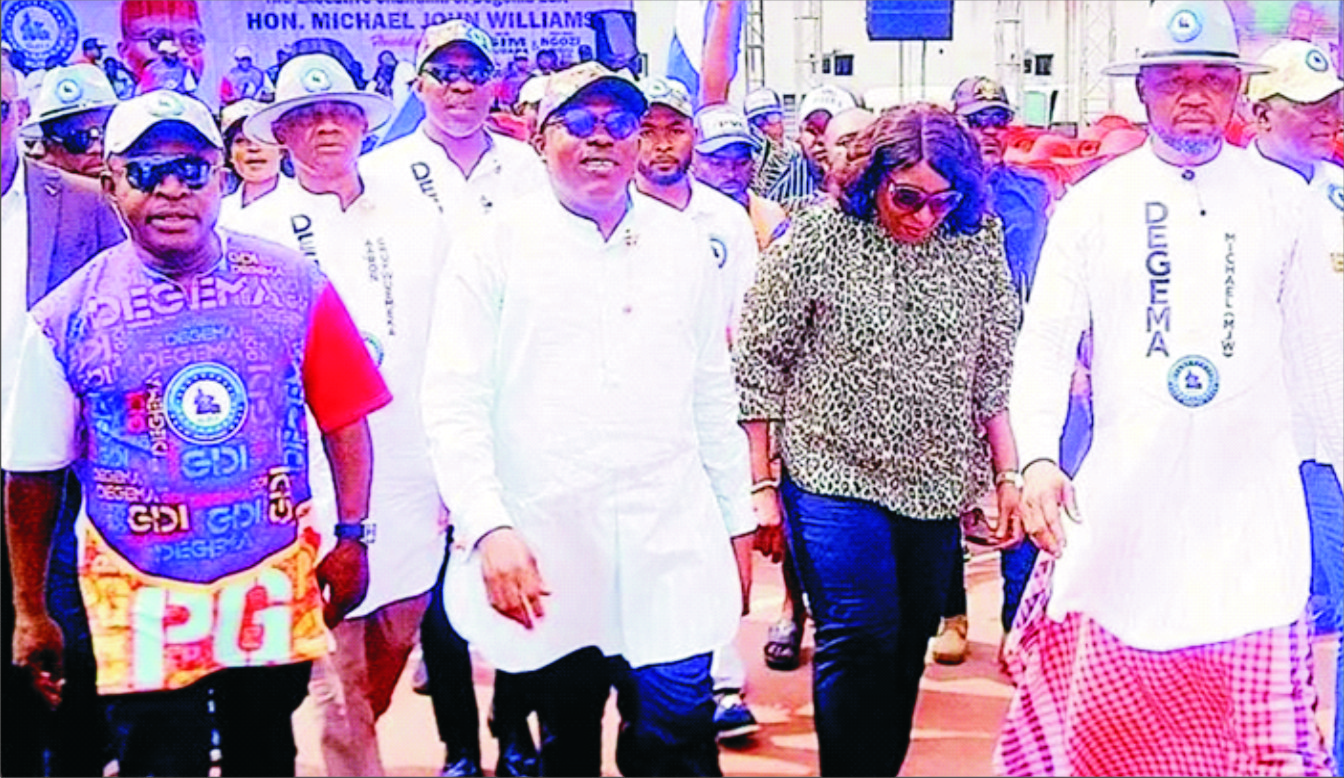 Rivers State Governor, Chief Nyesom Wike, has assured that his successor, Governor-elect, Sir Siminialayi Fubara, and his Deputy Governor-elect, Prof. Ngozi Odu, would surpass his record of success.
Wike gave the assurance when he spoke at a Public Lecture and Book Presentation in his honour at Dr. Obi Wali International Conference Centre in Port Harcourt on Thursday.
The governor remarked that his administration enjoyed tremendous support from leaders and people of Rivers State to be reckoned with success his administration was celebrating.
Wike solicited same support should be given to his successor because if Fubara administration fails, it would mean that all that made it possible for him to emerge as the next governor, have failed.
"I have that belief that the governor-elect and the deputy governor-elect will do very well. He is somebody you can rely on. His yes is yes, that I can tell you.
"He is an accountant, they are very conservative. They don't spend money anyhow. They spend the money where they know it will be useful. So, don't rate us as the same. But he is a very good person."
Wike urged Rivers people to understand that no two persons are the same, and therefore, should not expect the same level of relationship they experienced under his administration with the incoming government.
"Don't compare that the way I relate with you should be the way the incoming administration must relate with you, no. We have different styles but what's important is being able to deliver what will make out people to be happy."
The governor, however, enthused that governor-elect would be committed to deliver on what will make Rivers people happy.
"When people were struggling to be governors, he never one day came to me to say sir, I am interested. Only those who don't have the interest of the state were those masquerading themselves, running around, those who I know that would sell the state the next day and I thank God they have all left.
He emphasised that the journey had not been easy, but with focus, commitment and help from God, he surmounted the challenges.
"If Rivers people were not in support of our administration, we would not have been encouraged to do what we have done. And so, I say to all of you our leaders, Rivers people that I appreciate every support you have given to us since 2015."
Wike also expressed appreciation to former governor of the state, Dr Peter Odili, for writing down the list of things he should avoid if he wanted to succeed.
According to him, that list helped him greatly.
Presenting the 2023 inauguration lecture entitled, "Democracy, Transformational Leadership and Sustainable Development: The Rivers Experience," Prof. Julius Ihonvbere acknowledged the tactically strategic politics of Wike that produced result in the state and beyond.
"Wike brought in a new phase of domestic and international appreciation of the location of the state in economic calculations.
"In terms of infrastructure, there is no one in the history of the state that you can compare comfortable with Wike. Like a man in a hurry to finish an assignment, he unleashed massive interventions, often at great cost, on practically every sector especially health, education, administration of justice and rural development."
Ihonvbere said Nigeria's democratic practice was characterised by reactionary, opportunistic and anti-democratic actions that have tendency of bankrupting those who are not strong and focused.
According to him, the problem was in the fact that Nigerians are unwilling to think differently, work differently and interact differently.
He said what Nigeria has is not liberal democracy but illiberal democracy because it encouraged closed democratic spaces, extra-legal deployment of power and authoritarian tendencies.
Odili unveiled the four books that were written in honour of Wike.
He described Wike as a phenomenal leader who confronted leadership challenges and came out of them victoriously, becoming an example and inspiration to those coming after him.
Vice Chancellor of Ignatius Ajuru University of Education, Prof. Okey Onuchukwu, who listed the four books, said they depicted the kind of leadership style that Wike provided in driving development to meet present and future needs of Rivers people.
The four books presented to the public were, "Leadership, Governance and Sustenance in Nigeria, in honour of Governor Nyesom Ezenwo Wike", edited by Prof. OkeyOnuchukwu and Prof Chinedum Mmom, and "Transformational Speeches of Governor NyesomEzenwoWike",edited by Barrister E.K. Beredugo.
The other books are, "Educational and Sustainable Development, a Book in Honour of Governor Nyesom Ezenwo Wike", edited by Florence Ataka, and "Nyesom Wike, Leadership, Strategies in Governance, Faculties and Testimonials", edited by Eric Osagie.
After 707 Days In Captivity, Bandits Free Last Batch Of Abducted FGC, Yauri Girls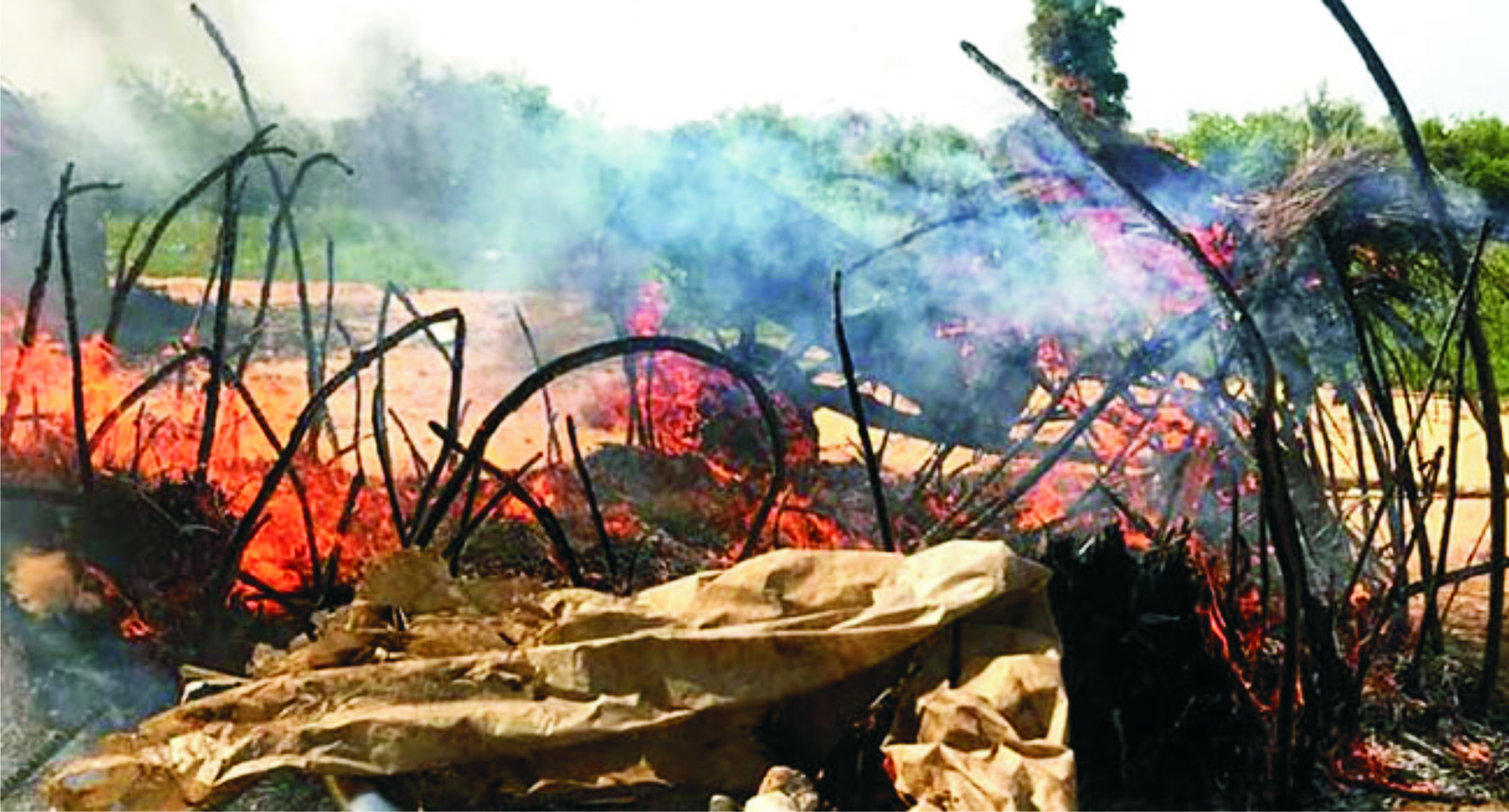 After 707 days, the two remaining kidnapped students of the Federal Government College, BirninYauri, have regained freedom from their abductors, early morning of yesterday.
It was gathered that the two remaining female students, Faida Sani Kaoje and SafiyaIdris, were released after intensive negotiations by a special committee set up by their families and well-wishers, with the leadership of the bandits.
A notorious bandit kingpin, Dogo Gide, had insisted that some conditions must be met by the Kebbi State Government, before the remaining girls could be released.
It would be recalled that on April 22, 2023, four Yauri female students with two babies were released after payment of a huge ransom to Dogo Gide.
Weeks later, precisely on May 7, three other girls, Elizabeth OgechiNwafor, Esther Sunday and Aliya Abubakar, were also freed by their captors.
The releases were effected after a huge ransom was generated by parents and other stakeholders when the Kebbi Sate Government was reluctant to meet the bandits' demands.
The parents had to beg Nigerians to come to their aid financially in order to rescue their children from their abductors.
In a letter addressed to all Nigerians in January, 2023, the group known as "Committee of Parents of 11 Abducted Students of F.G.C Birnin Yauri, Kebbi State, Nigeria," passionately solicited financial assistance towards raising the sum of N100million as ransom to be paid to the terrorists, in exchange for their wards.
In their letter, the Chairman and Secretary of the 'Committee of Parents, SalimKa'oje and Mr. Daniel Alkali, respectively, said their female children (aged between 12-16 years) had been in the custody of their abductors for about 20 months now.
"…And the abductors are demanding the sum of N100million before they release the girls," they added.
It would be recalled that the 11 students were kidnapped when the bandits invaded their school on June 17, 2021.
Last November, some of the girls had become teenage mothers, while about four others were pregnant.
It cannot be independently confirm if the ransom paid by the parents was up to the N100million demanded by the bandits.