FG Moves To Protect Children In Digital Environment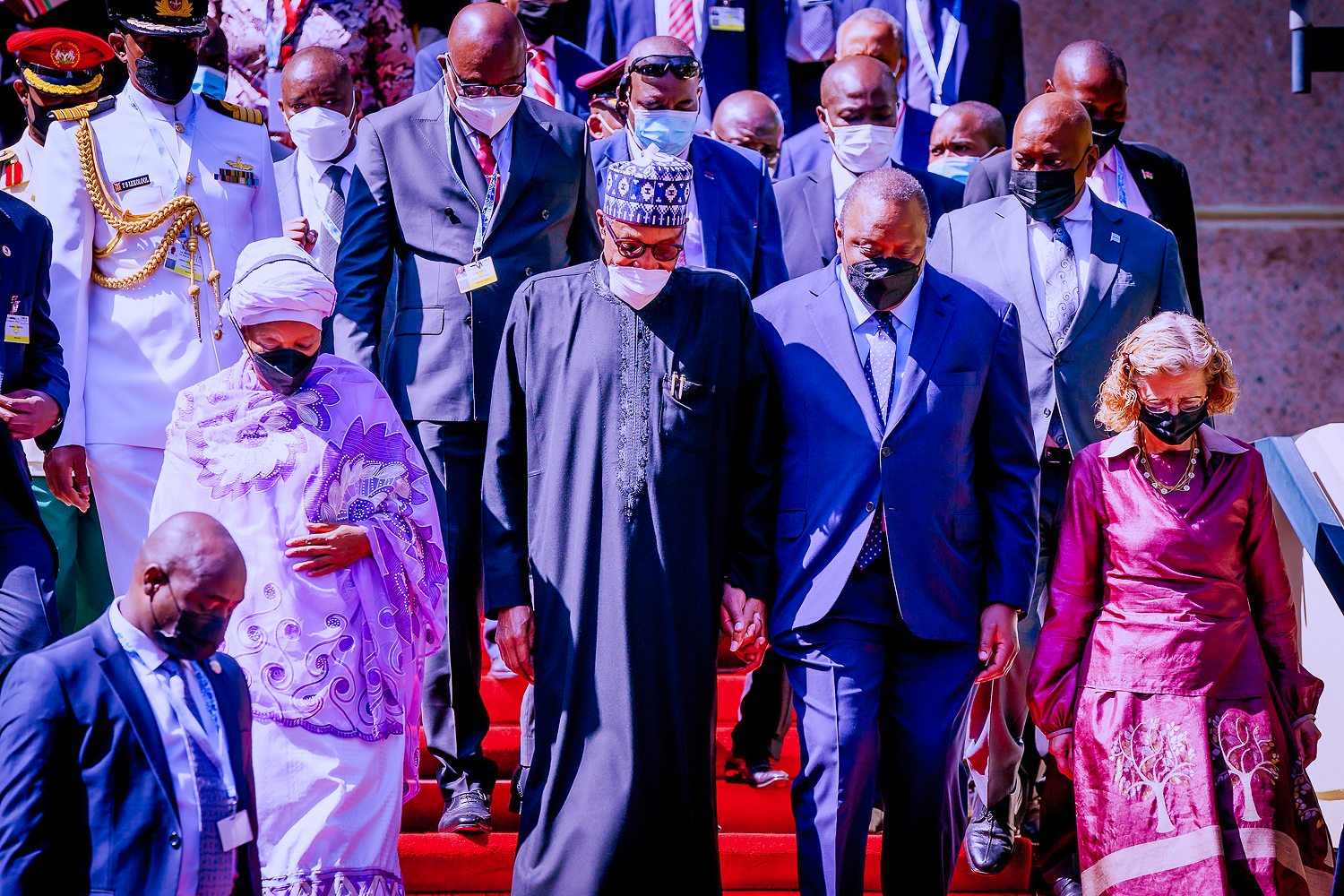 In a bid to protect children in today's varied digital world, the Federal Executive Council (FEC) has approved the National Child Online Protection Policy and Strategy.
Minister of Communications and Digital Economy, Malam Isah Pantami, disclosed this while speaking with newsmen at the end of the Cabinet Meeting in Abuja last Wednesday.
Pantami said the policy was in line with the International Telecommunication Union's policy document for all its member countries and aimed at protecting children from the harmful side of the digital environment.
"There are many benefits of going online; the world population reached 10 billion on November 15, 2022.
"Today, we have around 6.3 billion people online and by implication, among this number, you will discover many children.
"They will not be able to differentiate what is beneficial and what is harmful.
"According to a report by the International Telecommunication Union, more than one billion children were online during COVID-19 lockdowns for their studies because schools were shut.
"Today, without any solicitation, you will discover that many things are coming into your device on-line and unsolicited,'' the Minister said.
Pantami said children would not beable to avoid such unsolicited items online which would definitely affect their innocence  morally and otherwise.
"The document has been titled: `keeping children safe in the digital environment'.
"All member countries have been urged to ensure they come up with a policy where children will be protected.
"It is because of this that we organised stakeholder engagement, where we invited around 37 institutions of government since it is multi-sector issue.
"The Ministry of Information and Culture, the National Broadcasting Commission and the National Orientation Agency, among others, have roles to play.
"The Office of the National Security Adviser and other security agencies have roles to play; the Ministry of Justice has a role to play to differentiate what is legal and what is illegal,'' Pantami added.
He said the cabinet also approved the Nigeria Data Protection Bill to ensure the privacy and confidentiality of data being submitted to government and to other institutions.
The Minister said FEC also approved the National Duct One Policy aimed at institutionalising the provision of ducts during construction at federal, state a local government levels.
"This is the global best practice today.
"Before construction and even during the conceptualisation and design, there should be provision for ducts for road construction, bridges, rail lines, sea ports, and any important building,'' Pantami said.
Lawmaker Charges Politicians On Electoral Promises
A Lawmaker representing Lagos Mainland, Federal House of Representatives, Mr Olanrewaju Oshun, on Saturday charged politicians to fulfil their electoral promises to the masses, to continually gain their trust.
Oshun said this in an interview with The Tide's source after casting his vote at PU 03, Ward 008, Lagos Mainland Local Government Area, for the Governorship and State House of Assembly Elections in Lagos.
According to him, Nigeria's politics has changed to an era where electorate expect that only politicians who deliver on their mandate should be voted for.
"At this era, politicians must understand the fact that they need to fulfil their electoral promises and be close to the people.
"The masses are more conscious that it is only politicians who perform well that should earn their vote", he said.
Oshun expressed optimism that the will of the people would prevail in the elections, having voted for their choices.
On his assessment of the election, he lauded the Independent National Electoral Commission (INEC) for improving on the conduct of the election, compared to the performance of the February 25 Presidential and National Assembly Elections.
According to him, the INEC officials arrived early at most polling units across the state, the Bi-modal Voter Accreditation System (BVAS) functioned effectively, while the overall process of the election was seamless.
"There is a great improvement in the conduct of the election, compared to the hitches we had at the last election.
"People have voted and made their opinion known, so it should be counted and let the best candidate win". he said.
The lawmaker noted that the turnout for the election was impressive.
Oshun said, "one cannot say there is voter apathy as such, as reported in some quarters because people cast their votes in few minutes and left almost immediately.
The source reports that Oshun was re-elected during the Feb. 25 National Assembly Election to represent his constituency.
ICPC Arrests Four Vote-Buyers In Sokoto, Katsina
The Independent Corrupt Practices and Other Related Offences Commission (ICPC) arrested four vote-buyers in Sokoto and Katsina states during the just-concluded Governorship and State Houses of Assembly elections last Saturday.
In its election monitoring operations across the states of the federation, officers of the anti-corruption agency encountered some vote-buyers at Kauran Miyo Primary School in Bodingo Town of Bodinga Local Government Area of Sokoto State.
The Spokesperson, ICPC, Azuka Ogugua, revealed this on Saturday night in a statement obtained by The Tide source.
She noted that the Sokoto State monitoring team of the commission arrested three male vote-buyers; Mahe Bello, Musa Adamu and Mustapha Mohammed, all of Kauran Miyo Bodinga.
Ogugua said, "Mahe Bello was caught in possession of a cash sum of N38,000, two PVCs, one ATM card and an Infinix phone, while Musa Adamu had CFA228,000 in his possession which was being offered to voters. The third suspect, Mustapha Mohammed, was arrested with some PVCs in his possession".
According to her, the ICPC monitoring team, however, came under attack while carrying out the arrest of the three vote-buyers.
This was as she noted that an officer of the commission, Rabiu Ibrahim, suffered a head injury from being hit by stones, and has been admitted into a hospital and he is in a stable condition.
She added that the three alleged vote-buyers were kept in the custody of the Nigeria Security and Civil Defence Corps before being conveyed to ICPC's detention facility in Sokoto.
In a related development, the ICPC election monitoring team in Katsina State arrested one Tanimu Tabale for vote-buying at Tashar Yamma Polling Unit in Zango Local Government Area of the State.
Tabale, a 35-year-old man, claimed he was an observer in Makama Polling Unit but was arrested at Tashar Yamma Polling Unit with the sum of N20,000 in different denominations attempting to buy the votes and was apprehended.
Elections: LG Chairman Lauds Officials … Says No Security Breach In Keffi
Chairman of Keffi Local Government Area (LGA), Nasarawa State, Alhaji Muhammad Baba-Shehu, has lauded concerned officials for ensuring the absence of security breach during Saturday's elections in the area.
Baba-Shehu gave the commendation while speaking with Newsmen shortly after the State's Governorship and House of Assembly elections in Keffi.
Baba-shehu noted that the success recorded was as a result of the zeal and commitment of security agencies in the area.
According to him, officers of the concerned security agencies worked hard to ensure no one carried out any act that would destabilise the peace being enjoyed in the area.
"So far, as the Chief Security Officer of the area, I have not received any report of any breach in security and that is because our security personnel are up and doing.
"All the security agencies in Keffi LG did what they know best and what was expected of them. They were in every corner of the community", he said.
Baba-Shehu who stated that the peaceful conduct of the elections in the area was commendable, and lauded the Independent National Electoral Commission (INEC) for ensuring the process met Nigerians' expectations.
"I also have to commend INEC officials because the electoral materials reached polling units in good time and the election process also started early. So, there was no complaint of delay of accreditation or voting in Keffi", he said.