PCN Clamps Down On 3,000 Illegal Pharmacies In Nigeria
The Pharmaceutical Council of Nigeria (PCN) has clamped down on illegal drug markets across the country in connection with the distribution of illicit drugs.
Within seven months, officials of the Council said that it has permanently closed down 3,000 open drugs markets responsible for the distribution of illicit drugs with about 10 persons arrested for the same offence.
The Markets mostly affected were located in Sabon Gari, Kano State, Idumota, Lagos state and under the bridge in Onitsha.
Registrar of the Council,  Pharmacist Ibrahim Ahmed Baba Shehu dislosed this during a courtesy visit to the state Governor, Alhaji Abubakar Sani Bello at Government House, Minna, Wednesday.
Baba Shehu said the step was part of the renewed vigour of the Council towards sanitising illegal drug markets by waging a total war against the defaulters across the country.
In his words, "we are not only closing down these open drugs markets but we are replacing them with regulated facilities where drugs would be properly stored, handled and sold to retailers and thus giving room for coordinated wholesale Centres ".
He explained that the coordinated wholesale facility in Kano has been completed and would be opened in  July this year while that of Lagos was also in progress.
Receiving the Registrar and his team, Governor Abubakar Sani Bello stressed the need for effective enforcement of regulations on the dispensation of drugs on open counter especially if not prescribed.
He lamented that quack pharmacists have been responsible for the sale of illicit drugs to youths in the state saying,"this is very disturbing because the development has in no small way affected the security of our state."
UNICEF, NGO Train Youth Activists On FGM Elimination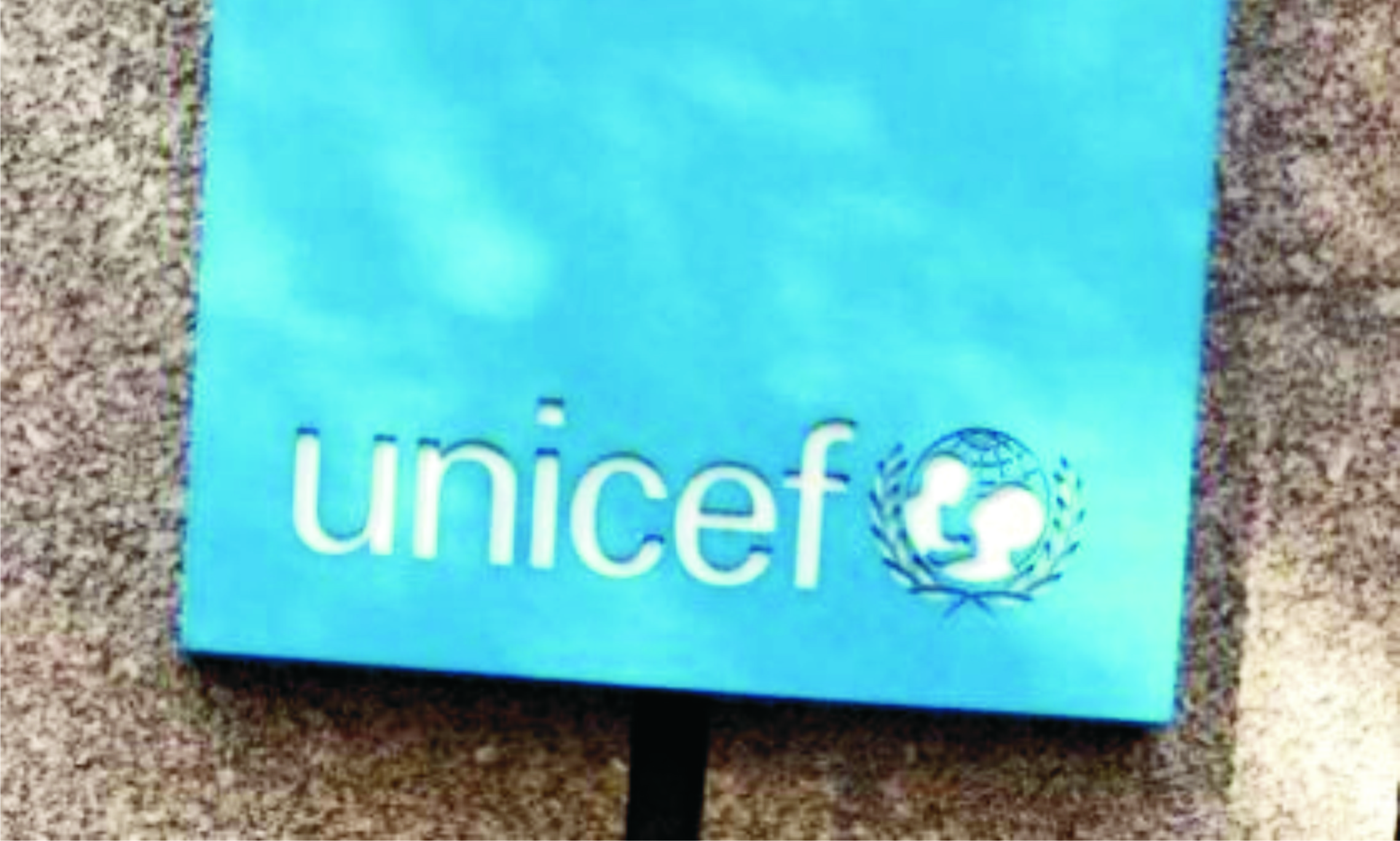 A Non-Governmental organisation, Trailblazer Initiative Nigeria (TBI) in collaboration with the United Nations Children's Fund (UNICEF) Nigeria, has commenced training of some youth activists to end rising cases of Female Genital Mutilation (FGM) in Nigeria.
The three-day training which involved reporting on the elimination of Female Genital Mutilation(FGM), Gender Based Violence(GBV), violence against women and children as well as child marriage was to further strengthen youth participation in policy advocacy.
The Executive Director, TBI, Dare Adaramoye, said that the pilot phase of the project, funded by UNICEF, would be implemented in three Local Government Areas (LGAs) of Oyo State due to high prevalence of FGM in the selected locations.
According to him, the LGAs selected included Ibarapa East, Ibarapa North and Kajola LGAs.
Adaramoye said that the selected youths from the LGAs were identified during community mapping and due also to their previous efforts in making changes in their localities.
"FGM brings complications such as intense pain, excessive bleeding, urinary inconvenience, difficulties during menstruation, clitoral neuroma and difficulties during sexual intercourse and childbirth, among others.
"We noticed that the state has many policies on FGM and other GBV, kept on the shelves, while many people are not aware of as their rights.
"We are engaging youths from different communities because of the peculiarities of each community.
"So, the youths residing in these communities would be trained to advocate for the policy makers, traditional leaders, religious leaders and other decisions maker in their localities on issues that concern FGM and other forms of GBV.
"They will also be documenting stories of change because we need to monitor events and see the effectiveness of UNICEF programmes in the state.
"This is to bring it to the awareness of the public, for people to know the changes, challenges, the lessons learned and the way forward," he said.
The UNICEF facilitator noted that the 10 youths activists were picked from the three LGAs; including one participant from state level for the pilot phase of the project with the aim of extension to other LGAs of the state in subsequent phases.
He urged the people to always speak up and report whenever they noticed cases of FGM around them to build safer society for every girl child in the state.
Speaking, the Director, Child Welfare, Oyo State Ministry of Women Affairs and Social inclusion, Lateef Ariori, said that FGM was still on rise in the state and attributed it to issues such as traditional and religious beliefs as well as monetary gains of local circumcisers who sees FGM as their daily business.
Ariori stated that State Ministry of Women Affairs, in collaboration with UNICEF and TBI, would continue to organise sensitisation programmes with relevant stakeholders such as legal practitioners, security agencies and religious bodies among others.
He urged the selected youth activists to put in their best to the project to achieve the set goal of thesociety; with no cases of FGM and other forms of violence against women, children and girls.
2023 Polls: FG Deploys New Firefighting Trucks In Lagos, Kano, Others
Ahead of the 2023 general election, the Federal Government has deployed eight new fire trucks to Lagos, Kano, Kwara, Oyo and Edo states.
Controller General of Fire, Engr. Abdulganiyu Jaji disclosed this  at a one day session on, "Providing Fire Cover for the Forthcoming General Election" organized for top management, Heads of Departments and Commanding Officers at the Force Headquarters, Wednesday.
According to him, the recent fire attacks on offices and personnel of the Independent National Electoral Commission INEC nationwide have heightened the need for the meeting.
"It is essential that we come up with solutions to these problem in order to ensure the safety of INEC infrastructure, personnel and the integrity of the electoral process.
"This brainstorming session will provide an opportunity to have a robust engagement, drawing from your resources and experience, strategies and stratagem.
"By coming together to brainstorm, we can create a safe and more secure environment to forestall future attacks on INEC infrastructures, personnel and to safeguard the electoral process from political hoodlums and enemies of the state, who now use fire attacks as a tool to frustrate INEC in the discharge of her statutory mandate.
"We must ensure that our resources are properly allocated and be prepared to respond to any potential fire related issues that may arise.
"I am confident that with the hard work and dedication of my officers and men of the Federal Fire Service, we will be able to ensure the safety of polling units, ward, local government and state collation centres, as well as providing a secure environment for citizens to cast their votes", he stated.
According to him, it is the duty of the Service to ensure fire cover for all and sundry, before, during and after the election.
Jaji said the recent attacks on INEC offices across the country places a burden on fire officers to ensure that the ugly situation is nipped in the bud.
On plans for the election, he said; "Fire personnel will be on standby to respond to any fire incident that may occur during and after the election.
"Fire safety education and awareness campaigns will also be conducted to ensure that citizens are well informed on fire safety measures and protocols.
"The Federal Fire Service will work closely with local fire departments and other emergency services to ensure that all fire incidents are dealt with swiftly and effectively.
"It is worthy to note that President Muhammadu Buhari led administration has extended unwavering support to the FFS. This was again demonstrated when the FFS received 8 no. of the state-of-the-art Fire Trucks, whilst expecting 15 no. of Rapid Intervention Vehicles in the coming days".
Institute Challenges States On LG Autonomy Bill Passage
The National Institute For Legislative and Democratic Studies (NILDS) has called for sustained activism for the  passage of 1999 Constitutional alteration pending bills, especially bills on local government financial and administrative autonomy.
NILDS Director- General, Prof. Abubakar Suleiman, made the call at the Capacity Building Workshop for Clerks, Deputy Clerks, and Legal Directors  of State Houses of Assemblies, in Abuja, Wednesday.
He said the two related bills stood at the very core of Nigeria's democracy, adding that Nigerians have a solemn patriotic duty to our country to ensure their passage.
"It is not flattering to us as a people that twenty-four years since the transition to democratic rule, we are still debating the merit or otherwise of such fundamental issues.
"We are all aware of the pressure from some governors to scuttle this significant reform.
"Still, I challenge us to rise above individualistic short-term interests and focus instead on our children's future and those after them.
"The bill on local government financial autonomy seeks to abrogate the State Joint Local Government Accounts and provide for a special account into which shall be paid all allocations due to local government councils from the Federation Account and the government of the states and for related matters.
He said 15 states have considered and approved the bill, listing the states to include , Abia, Akwa-Ibom, Anambra, Bauchi, Cross-River, Delta, Edo, Enugu, Kano, Kogi, Nasarawa, Niger, Ogun and Osun.
He, however, listed 10 states that rejected the bill, to include  Benue, Borno, Ebonyi, Ekiti, Imo, Kaduna, Lagos, Ondo, Rivers and Yobe while two other states of Adamawa and Bayelsa, abstained.
According to him, nine states which included Gombe, Jigawa, Kebbi, Kwara, Oyo, Plateau, Sokoto, Taraba and Zamfara were yet to transmit the bill.
"We must do everything to stop history from repeating itself all over.
"Recall when state houses of assembly voted against their own financial autonomy at the behest of their governors.
"Today, many of those lawmakers are living with the guilt of that poor choice. It is my contention that state assemblies are yet to recover from that initial setback."
He said Nigeria has made tremendous progress in strengthening its democratic processes, as attested to by the Electoral Act, 2022, adding that states also have an obligation to continuously support efforts being made at the centre and contribute to nation-building.
Suleiman  said the workshop was  specifically targeted at providing refresher knowledge to clerks, their deputies and legal directors on some of the essential requirements of their  work during a legislative transition.
"The responsibility of managing transition rests with you, and it is crucial that you understand the essentials of concluding one assembly and starting another. In addition, you will have to deal with issues of finalising legislative business, payment of severance, and inducting and inaugurating members-elect.
Suleiman lauded participants for their determination and commitment in facilitating consideration and passage of the Constitutional Alteration Bills which he said have been transmitted to President Muhammadu Buhari for assent.
The NILDS boss further encouraged the participants to pay close attention to the topics, given the expected high rate of legislative turnover in 2023.
He thanked  NILDS partner, Konrad Adenauer Stiftung (KAS), and the Resident Representative, Marija Peran, for the sustained partnership with the Institute towards deepening democracy in Nigeria.
In his remarks, Peran  said the  workshop would be tasked with part of constituting the new state houses of assembly, stating that KAS and NILDS have once more teamed up to deliver a timely training that was designed to be  practical.