Ex-Neimeth CEO Wants Oil Sector Deregulation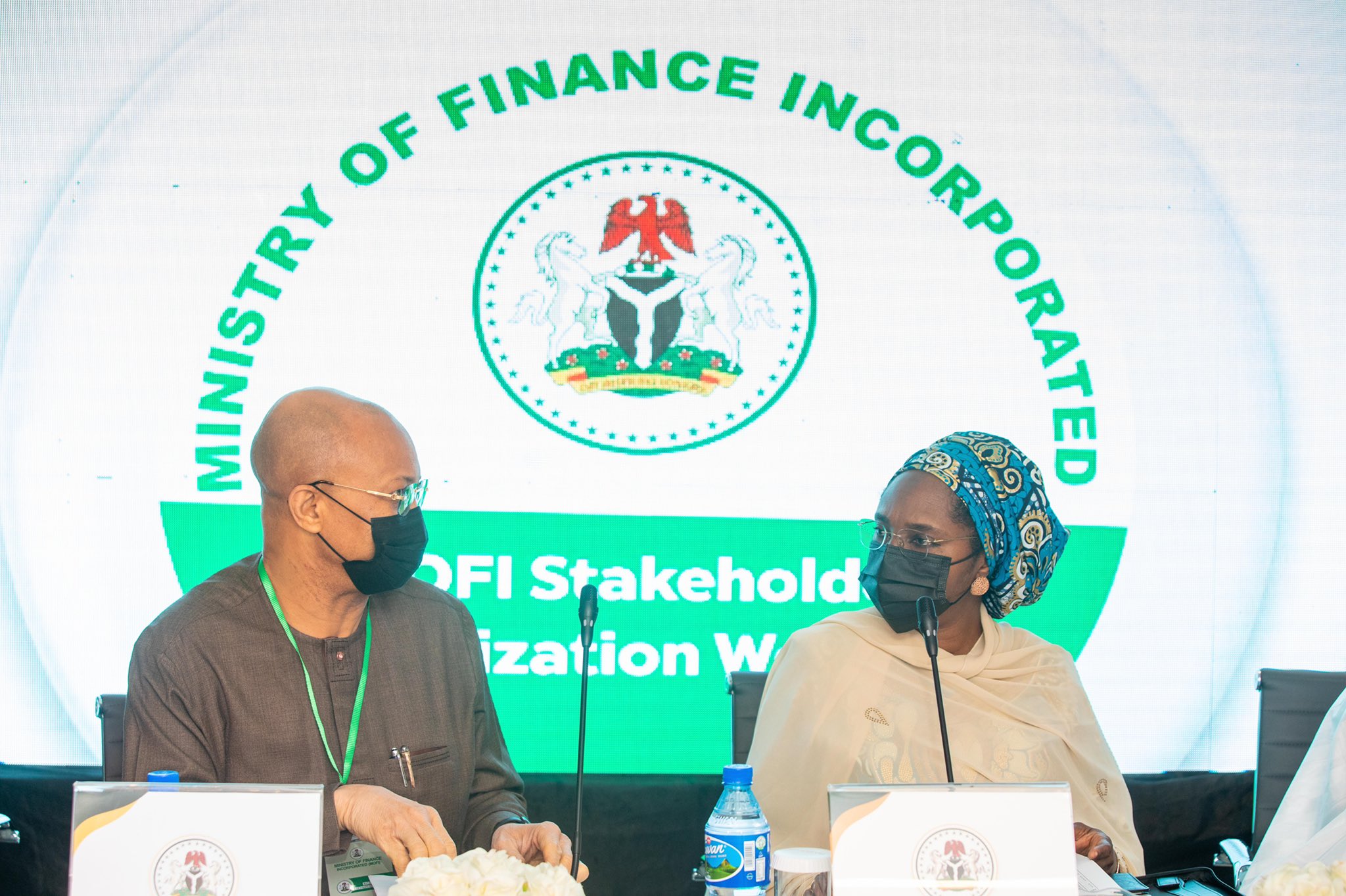 A former Chief Executive Officer of Neimeth Pharmaceutical, Sam Ohuabunwa, has faulted President Muhammadu Buhari  over his failure to deregulate the oil and gas sector.
In a statement he signed, a copy of which was made available to The Tide source, he claimed that the Federal Government has been paying lip service to the issue of oil sector deregulation.
The former President of the Manufacturers Association of Nigeria (MAN) said, "It is deceitful and disingenuous for this government to announce that payment of subsidy will end in June when they would have ended their regime.
"Why wait? Why make such a deceitful proposition? Who will enforce the plan, Buhari/Oil Minister, or the new President?" he queried.
According to him, it was clear that the cap on the pump price of petrol had been removed, adding that all over Nigeria, for a few months now, the price of petrol has varied from one filling station to the other.
"As of 6th of January, prices ranged from a minimum of N240 per litre in Benin, N340 in Kaduna, N360 in Umuahia, N400 per litre in Owerri to N500 per litre in Port Harcourt.
"No filling station is selling at the so-called controlled price, except in some filling stations in Abuja and Lagos. And nobody is enforcing any price as used to happen in the past. So, it is clear we have deregulated. That Is fine!
"I think the Government should own up and announce this policy officially", he said.
He urged the government to come clean and level up with the citizens instead of deceiving Nigerians.
"By announcing the deregulation now, which is already a fiat accompli, Nigerians will attain the following benefits:
"First, official deregulation will mean that many more companies and oil marketers can import fuel under the supervision of the regulatory agency, thus immediately easing the scarcity and ending the double jeopardy of many motorists and road users.
"For months now, many motorists spend hours and, in some cases, days and nights trying to buy the product at inflated prices. They lose many productive hours searching for petrol and when they find it, they pay exorbitant prices.
"Those who buy from hawkers run the risk of buying adulterated fuel, which destroys car engines, in addition to the indignity of buying petrol from hawkers."
Ohuabunwa argued that those who travelled in commercial vehicles during the season faced a lot of challenges.
"Many were stranded at motor parks as they found that their budget could not meet the daily changing fares!
"Secondly and most important, official deregulation now will obviate the need for more subsidy payment and, at least, we can save the N3.5 trillion budgeted for the first six months of this year by this outgoing government."
The statement added, "N3.5 trillion can do so much for our infrastructure, especially when it is noted that only N5.9 trillion is the entire capital budget in a N22 trillion budget for 2023. It can build several roads and bridges across the country or transform our entire educational and healthcare system.
"Thirdly, it will disabuse the minds of some Nigerians who speculate that this N3.5 trillion has been put in the budget for other purposes including election funding and sendoff and parting gifts for the government officials and politicians of the party in power.
"This set of Nigerians can see that government has 'surreptitiously' deregulated while still retaining subsidy payments. And they ask for what purpose? Hence the speculation."
He also frowned at the monopoly of the NNPC in fuel importation, despite removing the price cap after paying a subsidy.
"The current situation is deeply damaging the Nigerian economy, increasing poverty and misery for many Nigerians while creating a lot of opportunities for arbitrage and corruption for NNPC and government officials.
"President Buhari should bite this bullet and save Nigerians from multiple jeopardies, which they are facing right now. It is true that we have lost the battle against corruption, but we must not watch helplessly as poor Nigerians are openly 'raped' and ravaged by the 'oil curse'," he stated.
5 important things to know about trading in the stock market
As a person who is interested in the stock market, you probably know that it comes with a risk like any other financial decision. 
Trading in the stock market can be a great way to gain financial success and diversify your investment portfolio. You can trade on the market on your own as well as with brokerage companies like HFM, which can become a reliable service provider in your activities. 
But before you put down any amount of money, there are 5 key things you should keep in mind.
Let's explore what is the stock market and what you should know about it together.
What is the stock market?
The stock market is a vibrant and reliable platform that ensures fair trade between buyers and sellers of securities. It allows them to discover the price of shares, serving as an indicator of economic conditions. All transactions are secure, liquid, and transparent thanks to continuous competition in the open market which safeguards fairness while providing great liquidity options.
5 things about trading in the stock market
Let's take a closer look at some moments that are important for efficient trading in this financial market.
Despite the short-term downturn in oil prices, most consumers are still benefitting from cheaper fuel costs. However, any market dip is often seen as a sign of an impending bear market. In reality, though, stocks have historically been one of the best long-term investments and will likely continue to rise over time with or without intermittent corrections along the way.
Trading on short-term earnings reports or data is not the best way to maximize profits as a trader. Instead, opportunities arise when a stock or sector that has been overlooked by the market shows resilience and delivers consistent returns in spite of economic conditions. An example is transportation stocks like airlines and railroads which can offer considerable gains when industry trends shift favorably.
There is no certain metric 
Professional and amateur traders alike all have their preferred methods when it comes to assessing stock values, from price-earnings ratios to dividend yields and profit margins. However, there is no single metric that can definitively distinguish between good stocks versus bad ones.
Dividends are on your side
Dividend-paying stocks provide a degree of stability in comparison to other types of investments. However, caution must be taken when evaluating offers that seem too good to pass up – they may not hold their value as expected over time.
The brokerage industry has become increasingly competitive, with firms vying to offer the best trading options. However, for most traders, their basic needs can be met by any provider. When placing an order it's important to know what type you are entering. A market order will execute immediately at whatever price is available while limit orders only complete when within predetermined parameters.
Conclusion
In conclusion, trading in the stock market can prove to be a great opportunity if you make smart investments. Knowledge is key when it comes to successfully navigating the stock market, so always take the time to do your research and create an investment plan. Make sure that you understand where you want your money to go and how long you are willing to wait for a return on your investments. 
NASS Asks CBN To Extend Deadline On Old Naira Notes By Six Months
The two chambers of the National Assembly have asked the Central Bank of Nigeria (CBN) to extend the deadline for acceptance of the old Naira notes.
The House of Representatives and the Senate in separate resolutions on Tuesday asked the CBN to extend the deadline till 31 July.
House of Representatives
The decision of the House to ask for the extension followed a motion of urgent public importance moved by Sada Soli (APC, Katsina) during plenary.
Moving the motion, Mr Soli said banking and other financial institutions are struggling to cope with the rush by citizens to change their old currencies to new notes. He said the shortage of new notes is creating panic.
"Banks and POS outlets are struggling with the shortage of the redesigned new Naira notes ahead of the CBN deadline of January 31, 2023, consequently making it difficult for them to comply with the CBN directives as regards availability of the new notes for customers.
"Despite several concerns and appeals by the National Assembly, the Governors Forum, the Bank Customers Association of Nigeria, and a host of other stakeholders in the country for the CBN to extend the period for the currency swap of the new Naira notes as well as review of the cashless policy, the CBN has remained adamant on the given deadline," he said.
He stated that the CBN should instead phase out the old currency within a longer period, like a year adding that the policy must get the buy-in of the people for it to work.
He informed his colleagues that traders in Katsina State have started rejecting the old notes.
Speaking in support of the motion, Ahmed Jaha (APC, Borno), said the CBN has been making efforts in Borno State to swap the old notes for new ones, however, the efforts are not enough to meet the deadline.
He stated that the activities of Boko Haram insurgents have shut down banking operations in most parts of Borno State.
"I just came back from my constituency yesterday; I want to use this opportunity to commend the CBN for taking certain steps to address this issue in my constituency. As I am talking to you, CBN staffs have been in my constituency since yesterday. They went there with some amount to swap the little currency with people. It is a very good move but I also realised that the amount taken there is not enough to swap the available old currency.
"For the past 10 years, my constituency is (has been) operating without a single bank branch. People transact in cash," Mr Jaha said.
FG Rakes In N11.5trn From Company Tax Under Buhari
A data report has revealed that the Federal Government under the present administration of President Muhammadu Buhari has made N11.5trillion from taxes paid by companies and business organizations.
The data from Company Income Tax (CIT) reports, which was published by the National Bureau of Statistics (NBS) between 2015 and 2022, showed CIT collected by the Federal Inland Revenue Service stood at N1.3tn when the President assumed office in 2015.
This amount dipped by 26 per cent in 2016 when the country's economy went into recession due to a significant drop in oil prices.
It started an upward trajectory between 2017 and 2020, as the government generated a total of N5.3trillion during this period.
Companies Income Tax is a tax on the profits of incorporated entities in Nigeria. It also includes the tax on the profits of non-resident companies carrying on business in Nigeria.
The tax is paid by limited liability companies, inclusive of the public limited liability companies, and is commonly referred to as a corporate tax.
The CIT rate is 30 per cent for large companies (i.e. companies with gross turnover greater than NGN 100m), assessed on a preceding year basis (i.e. tax is charged on profits for the accounting year ending in the year preceding assessment).
According to the data, the highest contributors to the CIT were the manufacturing, Information Communication Technology and financial services sectors.
Also, a critical evaluation of 2022 CIT records showed a significant hike in taxes paid by companies across the board.
From the data, tax from firms in the information and communication sector rose by 158.51 per cent from N51.05bn in the third quarter of 2021 to N131.97bn in the corresponding period in 2022.
In the same vein, manufacturers paid the most taxes during the period in review, as the Federal Government increased the number of taxes collectable by the Federal Inland Revenue Services from 39 to 61 items.
Some of the new taxes as contained in the schedule to the taxes and levies (Approved list for collection) Act (Amendment Order), 2015, include: national information technology development levy, economic development levy, environmental (ecological) fee or levy; inter-state road taxes; mining, milling and quarrying fee; infrastructure maintenance charge; social services contribution tax, and wharf landing fee where applicable.
Others are entertainment tax, produce sales tax, property tax (where applicable); fire service charge; slaughter or abattoir fee, where state finance is involved, among others.
Further checks revealed that CIT paid by manufacturers increased by 52.3 per cent from N91.2bn paid in the third quarter of 2021 to N138.9bn in the corresponding quarter of 2022.
The scenario has created room where it appears the productive sector was being overburdened by taxes because of the government's inability to widen the tax bracket and capture more taxpayers.
By: Corlins Walter