Group Seeks Media Support To Combat Human Trafficking
A Civil Society Group, "Action Against Trafficking in Persons Cluster", has called for media synergy to combat trafficking in persons.
The group's Programmes Director, Timothy Ejeh, made the call when he led a delegation to an advocacy engagement with the Nigeria Union of Journalists (NUJ) Council Chairman, Mr Emmanuel Ogbeche in Abuja, recently.
Ejeh said the initiative was anchored by the Justice Development and Peace Commission (JDPC) of the Archdiocese of Abuja, with the aim of implementing the Strengthening Civic Advocacy and Local Engagement (SCALE) component 4 projects titled "Galvanising Action for Effective countering of Trafficking in Persons Regime in Nigeria" .
According to him, its major aim is to seek increased funding for the focal agency – NAPTIP,  reactivation of victims of Trafficking Trust Fund and improved prosecution of traffickers.
He explained that the initiative comprised of six CSOs, the  JDPC, Earth Spring Intl, Children Against Child Abuse (CACA), Health/Justice Development and Peace Initiative (H/JDPI), Federation of Muslim Women Association in Nigeria (FOMWAN) and CEDARSEED Foundation.
The Programmes Director said the meeting would help to get the union's buy-in into the SCALE Project currently being implemented
"We have discovered that the focus of the local government agency that is saddled with the responsibility of tackling trafficking of persons have some gaps in doing their jobs.
"We feel that we can come and support them to be able to deliver on their mandate because there is a whole lot they have been saddled with which is NAPTIP.
"We have discovered that they are severally underfunded and when you do not have funding, you do not have manpower and won't be able to achieve any results.
"One of our advocacy acts is to push for reforms to see how NAPTIP can be properly funded to be able to carry out the mandate given to them by the government.
"We have also discovered that there is this weak political drive towards the prosecution of traffickers," he said.
Ejeh added that a whole lot of traffickers were out there and nobody was pushing to ensure arrest and confiscating the process of trafficking.
Agriculture: NDE Earmarks N4.2m For Unemployed Youths 
The National Directorate of Employment (NDE) has concluded plans to disburse N4.2 million loan to 42 unemployed youths in Adamawa State to boost agriculture production in the State.
The NDE Director-General, Malam Abubakar Fikpo, made this known at the orientation course for beneficiaries of agricultural empowerment scheme in Yola on Wednesday.
Fikpo, represented by the NDE Coordinator in Adamawa State, Malam Ibrahim Jimada, said each beneficiary would access N100,000 as start up capital.
He said the beneficiaries were trained under the Department of Rural Empowerment scheme (REP) on sustainable agricultural development.
"They were trained on Agricultural Enhancement Scheme, Sustainable Agricultural Development Scheme, Community-Based Agricultural Empowerment and Graduation Agricultural Empowerment scheme," he said.
The NDE boss advised beneficiaries to take advantage of the training to earn a living.
Head of Department, REP, Mr Edam Duke, commended NDE for the programme and urged the beneficiaries to be committed as they would appreciate the gesture at the end.
"Those who are serious will soon be self-employed and employers of labour. The Federal Government is committed to creating employment opportunities for youths,'' he said.
In her remarks, Head of Department, REP scheme in Adamawa State, Zainab Audu, said farming was a lucrative business and urged beneficiaries to pay attention to the orientation for successful implementation in the field.
"With this skills you will become millionaires and employers of labour within a short time if you put it into practice," Audu said.
She called on the beneficiaries to be good ambassadors of their respective communities by ensuring peace and unity for sustainable development.
Also, Miss Deborah Gisilanbe, who spoke on behalf of the participants thanked the Federal Government and NDE for the training and gave assurance that they would utilise the opportunity toward achieving the objectives of the programme.
UNICEF Commends Niger On Penta3 Vaccination Coverage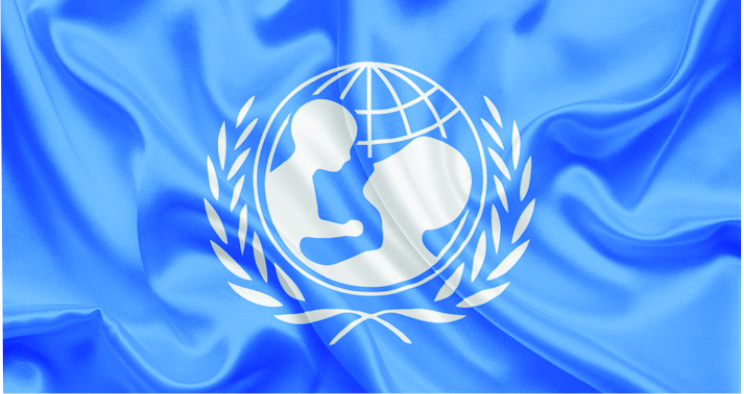 The United Nations Children's Fund (UNICEF) has commended Niger State Government for its progress in the administration of Pentavalent (Penta3) vaccine for children in the State.
Chief of Office, UNICEF, Kaduna, Mr Donald Burgess, gave the commendation at the sensitisation of Multiple Indicator Cluster Survey (MICS) 2021.
It is organised by the Niger State Planning Commission in collaboration with UNICEF.
The Tide's source reports that MICS 2021 report shows that more than 40 per cent of residents of Niger were practicing open defecation.
Burgess, who spoke through the Health Specialist, UNICEF, Kaduna Field Office, Mr Idris Baba, said Niger did well as the Penta3 vaccination rose from 20 per cent in 2016 to 39.4 per cent in 2021.
He said maternal and child mortality had reduced considerably and was far below the national average child mortality at 18 per cent per 1,000 life birth while that of the national was at 42 per cent.
Burgess added that the neo-natal mortality in the state was 20 per cent per 1,000 life birth while that of the nation was at 34 per cent.
He, however, urged the State Government to put more effort in the enrollment of out of school children especially the girl-child education which had drastically declined in the state.
He noted that educating the girl-child would help reduce maternal and child health issues as more women would be educated on their rights.
Earlier, Governor Abubakar Sani-Bello of Niger State, expressed concerns that the State was lacking on enrollment of out-of-school children, especially the girl-child education as well as on practices of open defecation among residents.
Bello, represented by the Secretary to the State Government, Alhaji Ahmed Matane, urged Ministries, Departments and Agencies (MDAs) to come up with policies and programmes to achieve better results, pledging government's full support.
Niger State Commissioner and Deputy Chairman of Ministry for Planning Commission, Alhaji Abubakar Zakari, in his address, said the event was to brief Government on data regarding the situation of women and children in the state.
According to him, data is key to planning and policy development.
Gov Inaugurates Skill Acquisition Centre In Enugu
Governor Ifeanyi Ugwuanyi of Enugu State has inaugurated a Skills Acquisition Centre, Rancsfard Fashion and Skill Academy, in the State.
The centre, which provides a veritable platform for participants, especially the youths, to acquire skills in fashion and design, makeup artistry, baking and pastry production, photography and ICT, is located in Trans-Ekulu, Enugu.
Governor Ugwuanyi, who inspected the academy shortly after the inauguration, expressed delight at the facilities in it, and the initiative, lauding the proprietor.
Welcoming Governor Ugwuanyi and other dignitaries to the academy, the Managing Director/Chief Executive Officer (CEO), Lady Princess Akunna Ubosi, disclosed that her decision to establish the facility was borne out of her burning desire to create a platform where individuals, especially youths, can easily acquire lifelong entrepreneurial skills that will reduce the high rate of unemployment in the society and also ensure a productive future for young ones.
Lady Ubosi, who is the wife of the Speaker of the Enugu State House of Assembly, added that she was also inspired by Governor Ugwuanyi's "enormous strides in building capacity amongst our youths through various skill acquisition programmes anchored by the Enugu SMEs Centre."
She informed the Governor that Rancsfard Fashion and Skill Academy is positioned and available to partner the State Government in building capacity among the people.
"The academy is willing to train verified indigent students free of charge", she said.
She continued that, "The academy incorporates a bakery and clothing production factory through which our finished products are sold to the general public; and we are proud to note that our products are made in Enugu State to international standards.
"The world is currently in a knowledge-based economy in which 'knowledge' is the only meaningful factor of production.
"Therefore, creating a learning society will not be possible without building a platform where this knowledge can be transferred from one person to another".
By: Canice Amadi, Enugu