'Awareness Crucial For Sustainable Mental Health System'
Vanguard's General Manager/Editor-In-Chief, Mr. Gbenga Adefaye, yesterday, stressed the need to create better understanding and awareness to unlock hidden opportunities with which to respond to Nigeria's crucial need for sustainable mental health support and services.
To buttress his point, he cited a maxim by the World Health Organisation (WHO), that there is no health without mental health.
Adefaye, who made the remarks at the ongoing Vanguard Mental Health Summit 2022 themed: "Mental Health In a Distressed Economy", said the discourse aims to educate and inform the general public to make informed decisions and commentaries on one hand, and also to strengthen the hope and expectations of those directly affected on the other.
He said, "A year and three months ago, precisely on this same premises, we held our maiden mental health summit, that has been widely acknowledged to be the first of its kind in Nigeria.
"By boldly and effectively bringing the salient issues out from the shadows and into the light, the maiden summit helped to further break the lingering silence around mental health and mental illness.
"We are gathered here today, second time around to continue the conversation.
"This year's campaign focuses on the impact of the mental health crisis on the National economy. With the theme 'Mental Health in a Distressed Economy', and sub-theme 'Drug Abuse: A new force driving mental health crises in Nigeria', we are taking the discussion to the next level- a notch up.
"Through the mental health summit series, Vanguard newspaper has given a new orientation and purpose to the discourse, by educating and informing the general public to make informed decisions and commentaries on one hand, and strengthening the hope and expectations of those directly affected on the other.
"I usually tell whoever asks why Vanguard convenes this gathering annually, that we do it for just one thing: to provide information, to give education; to communicate with all.
"It is no secret that in Nigeria, access to quality, affordable mental health care is limited, and where available, inadequate generally. The stigma and discrimination around mental health issues make matters worse.
"Our determination is that things must change and change for the better. We are proud advocates of that change through the Vanguard mental health summit series.
"Last year, when the summit series was launched, it was in the middle of the COVID-19 pandemic. Although that was a challenge, it also served as an opportunity: a window for us to integrate the mental health agenda into pandemic response and recovery plans.
"We know that in creating better understanding, we are helping to open up the hidden opportunities with which to respond to the nation's crucial need for sustainable mental health support and services.
"As stated by the World Health Organisation (WHO), ultimately, there is no health without mental health. We are not unaware of the importance of a resilient health system which is required to meet the mental and physical health needs of the population.
"By agitating for a sound mental health system, Vanguard is indirectly advocating for a resilient health system. This is just our own way of giving back to society, our own way of supporting the system for the benefit of all; a way of living up to our motto: TOWARDS A BETTER LIFE.
"Our vision for Nigeria is an effective and comprehensive mental health system that is affordable, accessible, and provides at least the minimum required services and psychosocial support for every Nigerian.
"To everyone seated here today- (mention names of persons and institutions), thank you for joining us. As it is in our character, this year, we have again brought the best of experts and the finest of personalities.
"The menu is rich, from the appetiser to the main course, the options are palatable. Sit back as we serve you another round of dazzling round of high-level interactions. It is a full course.
"I welcome you all to the 2nd Vanguard Mental Health Summit," he ended.
In his remarks, President of the World Medical Association (WMA), Dr Osahon Enabulele, urged President Muhammadu Buhari to assent to the Mental Health Bill to improve the health of Nigerians.
Enabulele said, "The mental health bill is key to an improved society because like it was mentioned earlier, there is no health without mental health.
"Assenting to the bill will help achieve a stable mental health status for the country. It is very important because there are components of the bill that addresses the core causes of mental health issues.
"There are factors like poverty, depression and general low standard of living that could play a role in determining one's mental health.
"This is my first official engagement with Vanguard and I want to thank the media organisation for this very important topic that has not gotten adequate engagement in this part of the world.
He further called for the creation of more awareness and for protection for those identified to be having mental health issues.
15 Judges Face Probe Over Alleged Misconduct
No fewer than 15 Judges of the Federal and State High Courts are in trouble over alleged misconduct occasioned by petitions from individuals and corporate bodies.
Already, the National Judicial Council (NJC) has set up high-powered probe panels to investigate alleged gross misconduct allegations brought against them.
The probe panels are to determine the culpability of the judges in the various petitions filed against them.
However, the NJC did not name the judges to be probed, their divisions and specific nature of their alleged offences.
It, however, revealed that the council dismissed petitions against 51 judicial officers of the Federal and State High Courts for either lack of merit, being subjudice, or being matters for appeal or that the concerned judge had retired from service.
A statement by the NJC issued by Director of Information, Mr. Soji Oye, last Friday, in Abuja, confirmed that the decision to investigate the alleged erring judges was taken at the council's 99th meeting presided over by the Chief Justice of Nigeria, Justice Olukayode Ariwoola.
The decision, the NJC said, was sequel to the submission of recommendations of three Preliminary Complaint Assessment Committees, which considered 66 petitions forwarded to them by the council from all over the federation.
The statement explained that the council was formally presented with the reviewed Judicial Information Technology Policy, which established the general requirements and responsibilities for the Nigerian Judiciary systems and information.
"The policy provides for guidance of Courts and Judicial Bodies in protecting Confidentiality, Integrity and Availability (CIA) of Judiciary function and process.
"It also stipulates guidance for acceptable use of system, services and technologies as well as provisions for secure storage of judicial data and recovery processes in the event of emergencies or distress.
"Similarly, it further provides guidelines and incident management policies, including Data Centre deployment and use policies.
"The scope is intended for all Courts and Judicial Bodies in Nigeria, including staff of the Nigerian Judiciary, employed or contracted to any Judicial Body handling information that is generated, received, stored, transmitted, or printed.
"It encompasses all personal or Judiciary identifiable data held in their Courts and Judicial Bodies' systems and process, including supporting mechanisms and technologies for managing such data at rest or in transit.
"All staff are expected to comply with the policy and associated standard protocols and procedures that have been put in place to support the document.
"The policy is applicable to all courts unit, departments of all Judicial Bodies in the Nigerian Judiciary.
"Council noted appointments of judicial officers recommended for appointment at the last meeting who have been sworn–in as Judges of Federal and State High Courts.
"Reports from Standing and ad-hoc Committees of the Council were also presented at the Meeting as well as notifications of retirement of 16 judges and notification of death of a judge from the Federal and State High Courts," the NJC said.
Expose Govs Pilfering LG Funds, Wike Dares Buhari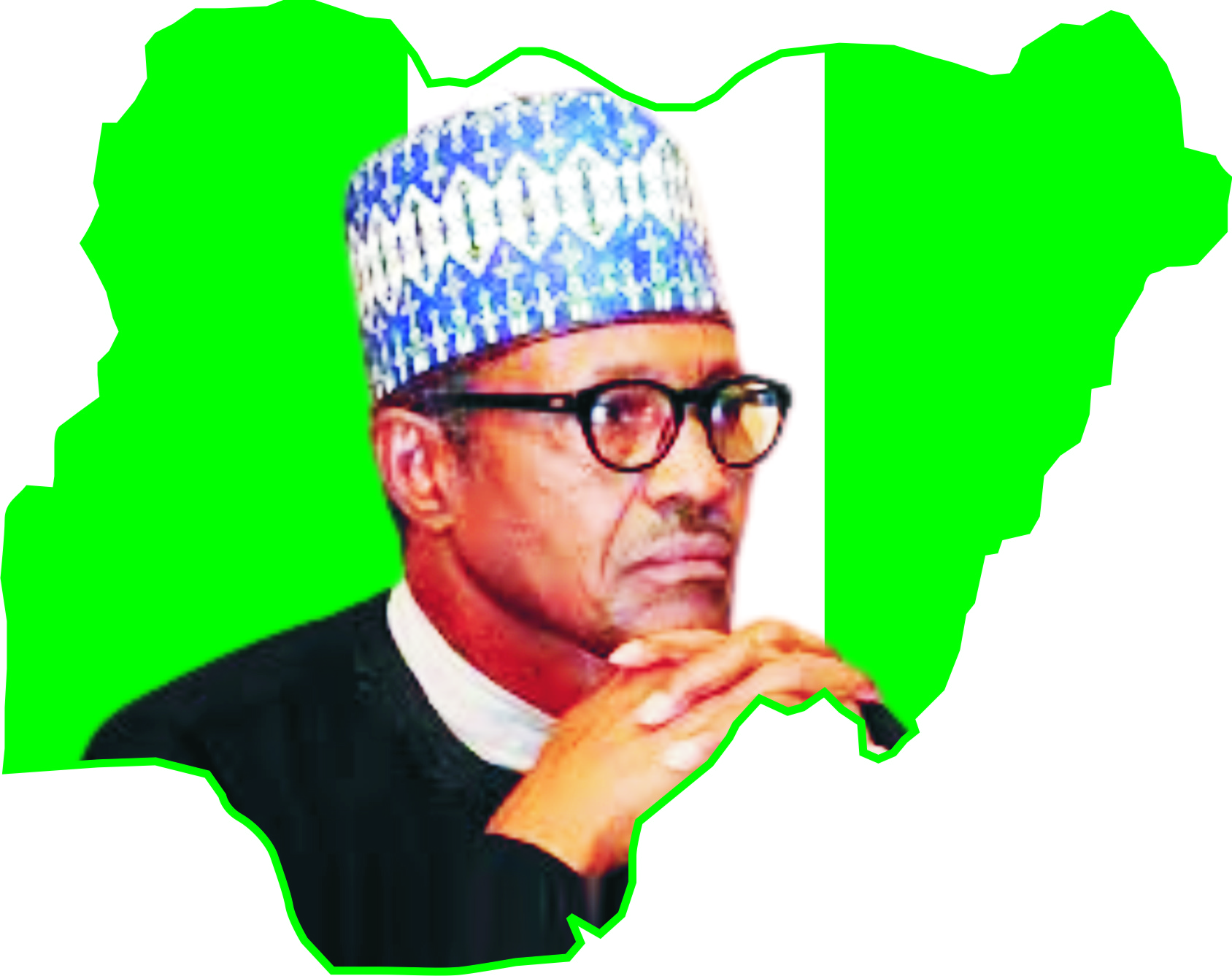 Rivers State Governor, Chief Nyesom Wike, has dissociated himself from state governors who dip their hands into local government funds received from the Federation Account.
Wike was reacting to the accusation by President Muhammadu Buhari that governors had continued to deliberately deplete remittances released to various LG councils in their states.
The Rivers State governor, who spoke at the inauguration of Mgbuosimini Ring and internal roads in Rumueme Kingdom of Obio/Akpor Local Government Area, last Friday, said the generalisation done by Buhari was unfair.
The governor stated that since 2015, he has never had any reason to tamper with local government funds.
He, therefore, challenged Mr President, as a true leader, to tell Nigerians those governors pilfering council funds.
"You said the governors are taking local government funds. I want to say in the name of almighty God, I have never touched local government funds one day.
"I have never, and I have no reason to do that. So, Mr. President, tell us who are those people. You know them, tell us. It is not good to make class defamation by saying governors. Please, I am not one of those governors.
"So, Mr President, please, spare me, tell Nigerians that the Integrity Governors are not part of them. We have integrity. And do us a favour to announce all those state governors that are taking local government money because you have the records."
Wike emphasised that when he was a council chairman under the administration of Dr. Peter Odili, the governor then never touched their funds, adding that that was an example he had continued to practice.
He noted that ordinarily, most of the road projects his administration had constructed should have been done by local government councils, but quickly stressed that he has never asked any council for partnership to fund any project.
"When I was chairman of local government under Dr. Peter Odili, he never touched one Naira of local government funds. When I was chairman, nobody touched my funds, and I see no reason why I will begin to touch other people's funds."
Wike explained that his administration had also given optimal consideration to the payment of pension and gratuity.
According to him, over N3billion was spent monthly by the state government to cater for that concern.
Commenting on the Mgbuosimini roads, Wike said the inauguration event was remarkable because he had always enjoyed over 98percent support from the Rumueme Kingdom.
"In Rumueme Kingdom, I have always had 98percent support. And I have told them, there is nothing within my powers that I can do, and I will not do for them."
The governor recounted that he had sited Dr. Nabo Graham Douglas Campus of the Nigerian Law School, the Judges' Quarters, relocated the state's abattoir from Trans Amadi to the Rumueme Kingdom, as well as elevated the traditional stool to first class status.
"It is the benefit and dividend of democracy. So, you have done well for me. I will never turn my back against you. Rumueme people, God will continue to bless you for all you have done for me in my political career."
Wike also spoke about the employment into the state civil service soon, and assured Rumueme people of filling their quota.
The governor also urged them to extend their support to the Peoples Democratic Party (PDP) governorship candidate, Sir Siminialayi Fubara and all senatorial, House of Representatives and State Assembly candidates of the party in the 2023 elections.
Performing the inauguration of Mgbuosimini Ring and internal roads, Benue State Governor, Dr. Samuel Ortom, aligned with Wike that Buhari should name the governors misappropriating local government council funds.
He noted that by delivering such road project to the community, Wike had improved the wellbeing of the people.
"Governor Wike, I want to thank you for setting the pace in project execution. God will bless you. Like has been said, the essence of government, apart from providing security for life and property, is to ensure welfare, which you are doing here."
Ortom mentioned that commissioning of projects was one virtue he learnt from Wike.
This, he said, has helped him to be more visible and seen to be a governor who delivers projects too.
"One thing that I can say, amongst others, that I have learned from my brother, the governor of Rivers State, is his commissioning of projects. Because if you don't do it, your enemies will go out there to say this is the project they had done.
"And this is the blackmail that I faced back home in Benue State until Wike told me that look, you have to start commissioning projects."
Providing the description of the project, Rivers State Commissioner for Works, Dr. Dakorinima Alabo George-Kelly, said the Mgbuosimini Ring and internal roads project was approximately 6km long, with an average width of 7.3meters and 8km of drains length, with 100millimetre asphaltic thickness.
George-Kelly emphasised that the roads were built to last for a long time, and offers such benefits of improving the value of property in the area, ease traffic flow and serve as an alternate traffic route for the people.
In his address, Chairman of Obio/Akpor Local Government Area, Barrister George Ariolu, recalled that before the roads were reconstructed, most businesses and tenants left the community because of the deplorable condition of the roads.
He noted that the situation now, was a return of the bustling commercial activities and delightful socio-cultural life.
Speaking on behalf of the contractor, Ferotex Construction Company, Mr. Jack Afara, said the roads had been done with highest standard of road construction.
He thanked the Rivers State governor for entrusting the company with the project, and several others.
RVHA Passes 2023 Appropriation Bill Of N555bn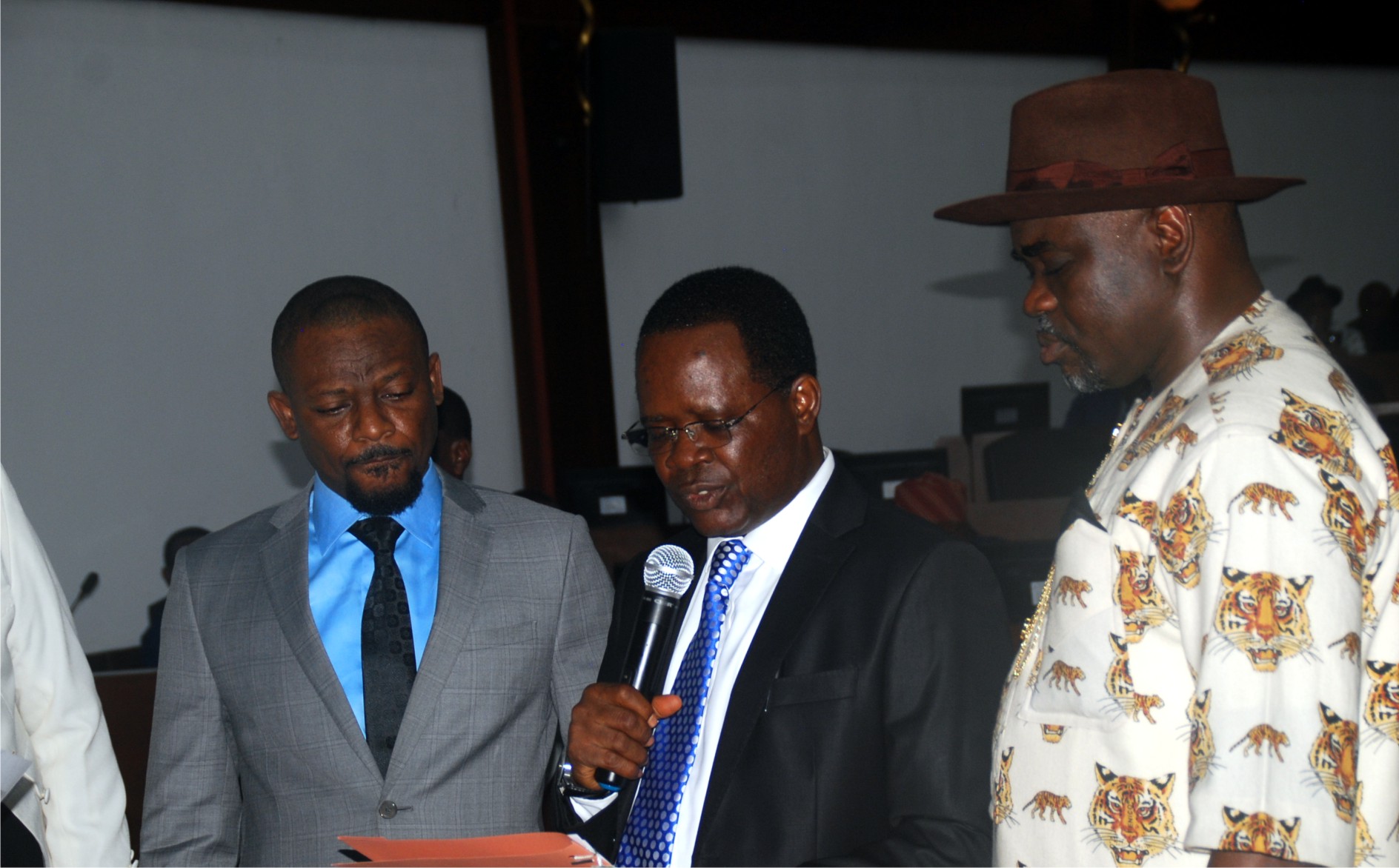 Less than two weeks after the Rivers State Governor, Chief Nyesom Wike, presented the 2023 Budget, the state House of Assembly has passed the 2023 Appropriation Bill after it was adjusted from about N550billion to over N555billion.
The Speaker of the House and who also chairs House Committee on Supplies, Hon Ikuinyi-Owaji Ibani, during a debate on the bill, last Friday, granted leave to adjust the budget estimate after scrutinising the report submitted by the Chairman, House Committee of Appropriation, Hon. Enemi Alabo George, to accommodate some items not captured in the budget, which include registration of West African Examinations Council (WAEC) for students of Rivers origin and the take off of the Justice Mary Odili Judicial Institute.
The Leader of the House, Hon. Martin Amaewhule, representing Obio/Akpor Constituency 1, who led the debate on the report of the House Committee on Appropriation, said the House was empowered to make adjustments, where necessary, in the appropriation estimate before passage.
Also, member representing Obio/Akpor Constituency 2 and Chairman, House Committee on Works, Hon Michael Chinda, in his submission, said during the budget defense with MDAs, it was observed that some of the projects listed in the budget by the Ministry of Works in the last budget had not been awarded, and advised that such projects should be awarded or be removed totally from the 2023 budget estimate.
While ruling on the debate, Ibani, said that the budget would enhance more projects for the people of the state.
All members voted for the passage of the budget while the House adjourned sitting to Tuesday.
By: Ike Wigodo