Nigeria Has UK's Support For Credible Elections In 2023 – Envoy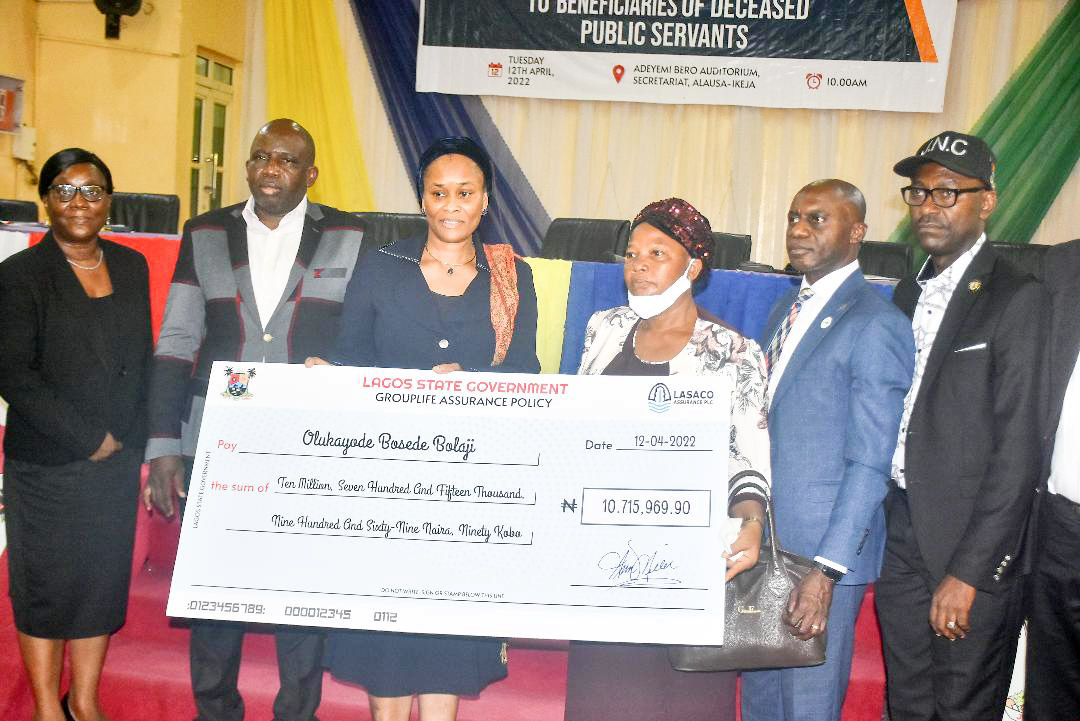 The British High Commissioner to Nigeria, Catriona Laing, has said that the government of the United Kingdom is supporting Nigeria to ensure credible elections in 2023.
Laing, who disclosed this in an interview with The Tide source on Saturday in Abuja, said the UK would monitor the elections closely.
She expressed the UK government's optimism that Nigeria would deliver free and fair elections in 2023 once the amended Electoral Act was implemented.
She said the UK government had been supporting the electoral process in Nigeria by ensuring that the Independent National Electoral Commission (INEC) got the processes right and working with Civil Society Organisations to carry out advocacy.
"What I have just said now – the advocacy – is showing Nigerians that we care about their democracy and we are watching it.
"In a practical way, for many elections we have been supporting INEC – your electoral body – to ensure it has got the necessary systems and processes in place. And in each election we have seen INEC improve its processes.
"We were the partner who supported the passing of the Electoral Act. It was a project that we funded through legal advisors to help you actually write that Electoral Act and looking at best practice globally.
"And it has been absolutely instrumental. So, with the passing of that, then the possibility for electronic transmission of votes, the young people feel much more confident that their votes will count.
"So we provided that support, we support civil society, the YIAGA not too young to run campaign alongside U.S  partners, we support that and we have been supporting women groups in particular, to encourage young women, more women to try and stand for political offices.
"We are supporting voter education, encouraging voters to understand the importance of going out to vote. So we are involved in a number of different ways.
"I should say we always say that each election alongside our U.S partners that we will have eyes on; we will be monitoring this election closely on the ground and through other means.
"And if we understand that an individual has been involved in violence, either directly or through inciting violence, we can use our visa programme to ensure that that person is not allowed to travel to the UK.
"So we do have some negative levers as well as our positive levers," Laing said.
The High Commissioner emphasised that the visa sanctions on electoral offenders remain a very effective mechanism for deterring people from engaging in electoral violence.
She added that the political parties are supportive of the policy.
"They (visa sanctions) absolutely do work. Obviously, I cannot talk about individual names, but I can assure you we have used it and the whole point of it is to deter people.
"The political parties tell me that they think it does work. In fact, during the last election, both APC and the PDP told me they welcomed it.
"We are completely neutral and we would apply this to whoever may be engaged in violence," she said.
The British envoy described Nigeria's democracy as critical to the growth of democratic rule on the African continent hence the need for the country's leaders to set the pace especially for the sub-region where democratic transitions are being threatened.
"Nigeria is the biggest democracy in Africa and in your part of the world where democracy is backsliding".
"Looking at what is happening in Mali, Guinea and others, the coup's, and the presidents who are refusing to step down when their term ends, as well as Nigeria's journey to democracy since 1999, you know, it's been rocky at times.
"But you have continued on that pathway and that sends a very, very important signal to Africa, that if Nigeria can do it – the biggest democracy in Africa with all the challenges you have with 36 states, and with the complexity of ethnicity and religion, and so on – they can do it too.
"No election in the world is perfect, nevertheless, the journey continues. And I am really hopeful that the next election will be credible," Laing added.
Ex-Women Affairs Minister, Tallen Felicitates Tinubu's Wife @ 63
Former Minister of Women Affairs and Social Development, Dame Pauline Tallen, has felicitated First Lady, Sen. Remi Tinubu on the occasion of her 63rd birthday.
Tallen, who congratulated the President's wife in a statement on Friday in Abuja, eulogised the First Lady, who she described as "a rare gem and rare gift to the nation."
She prayed for more years of God's exceeding grace on Mrs Tinubu, describing her as extremely humane, an epitome of humility and an indispensable strong pillar of support to her husband.
Tallen said, "Your Excellency, on this milestone and auspicious occasion of your 63rd birthday, I join millions of your well-wishers across the globe, especially the womenfolk, to celebrate with you, while thanking God for His exceeding grace upon you, while wishing you the best that life can offer in the many decades ahead.
"As a wife, mother, fervent preacher of the gospel, as well as an iconic political leader, who exemplifies the struggle for women in politics, you will remain a veritable source of inspiration and pride for women for generations yet unborn.
"Indeed, we could not have asked God for a better First Lady at this time, considering your rare track record of achievements, as your life has been a gift, not just to Nigerian women after your breaking of many barriers for women and setting a perfect example for young girls over the years."
The former Deputy Governor of Plateau and one-time Minister of State, Science and Technology, said that the people of Plateau would remain eternally grateful to Mrs Tinubu, particularly for her recent visit to the state and donation of a whooping sum of N500 million to families of crisis victims in the state.
She said that through her Renewed Hope Initiative, as Nigeria's First Lady, Mrs Tinubu has demonstrated her empathy, humanity and philanthropic gesture by pursuing the well-being of others with unquantifiable compassion and zeal to help the less privileged, the challenged and those in need.
Tallen, therefore, prayed for long life, good health, increased grace and wisdom for the First Lady and her entire family.
Tani Olorun Not Against Out-Of-Court Settlement, Says Lawyer
The legal team of embattled Isese advocate in Ilorin, Kwara State, Abdulazeez Adegbola, alias Tani Olorun, has said they are open to an out-of-court settlement of the case of criminal defamation brought against him by the police.
Tani Olorun's lead counsel, Ademola Bank, disclosed this in an interview with The Tide source.
Tani Olorun is standing trial on five counts of alleged criminal conspiracy, inciting public disturbance, disturbance of public peace, criminal defamation of character, and intentional insult before a Kwara Chief Magistrate Court sitting in Ilorin.
In a separate case, he is also standing trial before the Kwara Upper Area Court sitting in Ilorin, alongside the Oluwo Nla of Tede, Chief Ademola Olawoore.
The offence, according to the prosecution, was contrary to sections 97, 210, 392, and 114 of the Penal Code Law of Nigeria.
Speaking in an interview with our source in Ilorin on Saturday, Tani Olorun's lead counsel, Bank, said, "If an agreement for an out-of-court settlement comes up, why are we not to agree? The court allows it, the law allows it, and wisdom allows it. The law does not frown on it, the court does not frown on it, and wisdom does not frown on it. Parties can agree to an out-of-court settlement at any time. If it comes, so be it, if the situation allows it."
He was, however, silent on whether the agreement for an out-of-court settlement would come from the defendant, saying, "It is the situation that dictates it. If it comes from the parties, we will not stand against it. The lawyer will not stand against it. No lawyer will oppose any bid for settlement by parties; it is for peace to reign."
I'm Not Afraid Of Appeal – Gawuna
The All Progressives Congress (APC) candidate in the March 18 governorship election in Kano State, Nasir Yusuf Gawuna, has said he is unafraid of the appeal challenging his victory at the tribunal.
The Kano Governorship Election Petition Tribunal had, last Wednesday, declared the APC candidate winner of the election and sacked Governor Abba Kabir Yusuf.
The three-man panel ordered a certificate of return to be issued to Gawuna and the withdrawal of a certificate of return presented to Yusuf.
The court noted that ballot papers of 165,663 votes were not stamped or signed and, therefore, were invalid and deducted the 165,663 votes from Yusuf's total.
Speaking with BBC Hausa in an interview while commenting on the tribunal judgment, Gawuna said, "I am grateful to Allah for our victory in the Kano State election, which was affirmed by the court today (Wednesday). I thank Him for His will, which chose us to lead. I also thank our lawyers and the general public for their prayers and support."
He noted that the New Nigeria Peoples Party (NNPP) was initially declared the winner of the election but believed that Allah had already decided the outcome, saying they had the right to challenge the results in court, and they did so.
Gawuna said that anyone who believes that nothing happens without Allah's will will never worry or take governance as a do-or-die affair, stressing that whatever happens to them, they believe it is the will of Allah.
According to him, "We are not intimidated or afraid, because we know that whatever happens is for the best. Allah never makes mistakes."