Reconciliation In PDP Must Be Based On Equity, Fairness, Justice -Wike …Apologises To Oshiomhole Over Past Political Comments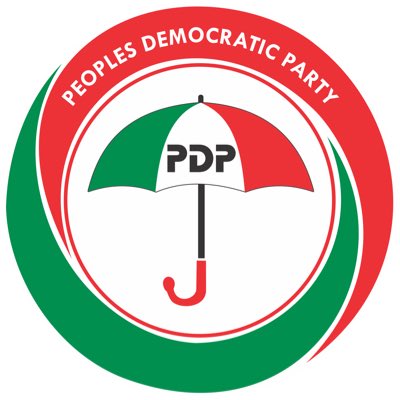 Rivers State Governor, Chief Nyesom Wike, has reiterated that the Peoples Democratic Party (PDP) G-5 Governors would only be disposed to reconciliation based on equity, fairness and justice.
The Rivers State governor made the assertion at the inauguration of the Rumuepirikom Flyover, the 8th so far constructed and completed by his administration.
The project inauguration was performed by the former governor of Edo State, Comrade Adams Oshiomhole, last Wednesday.
Wike pointed to how, prior to the crisis rocking the PDP, some members of the party were singing praises of him and colleagues that make up the G-5 Governors. But he noted that the same people have turned around to call them names because they are clamouring for equity, fairness and justice.
"I'm sure, those of them in my party, before, they cannot say anything without mentioning Wike. But now, because I said let the right thing be done, let agreement be agreement. Because I have said that, I have now become an enemy. These were people who were praising me morning, night, any day.
"But because we said, look, we had an agreement, do this, do that, and some people believe that they will not and we said it must be done. We stand for equity, fairness and justice. That is what the G-5 Governors will continue to preach. We have said we are not against reconciliation, but reconciliation must be based on equity, fairness and justice."
Wike said politics is about interest and Rivers people must be sure of what they stand to benefit for any support they would have to give ahead of the 2023 general election.
"Politics now is about interest. You must tell me what the interest of Rivers State is. You must tell me what the interest of my community is. I will not join anybody who does not want my state to benefit. I will not support anybody who does not like my state."
Wike drew attention to the place of integrity in leadership across strata and why leaders must be bonded by what they say and do.
"When once you have lost integrity, there is nothing you can offer again. And that is the problem we are having in this country where politicians will stand up and make a statement.
"And then, people are watching you to fulfill that statement, promise you have made and when you don't, Nigerians will now say that is how politicians behave. I don't agree to that.
"Individuals can behave that way, I will not behave that way. If I say something today, I will do it. If there is any reason I won't do it, I have to come back to you and let you know this is the reason why. And that is what they call integrity."
He called on leaders across strata and divide to promote unity among Nigerians.
According to him, the expected unity should be devoid of ethnicity, religion and party considerations but based on the fact that one is a Nigerian.
"We need a Nigeria that all of us can be proud of. And so, for us, all we are looking for is how Nigeria will progress. How people will have food on their table. It is not a about ethnicity, it is not about religion. It is not about party but how Nigeria will progress. That is where we stand."
Wike decried situations most people are made to experience, which often make them to question their nationality as Nigerians.
He said, it was unfair for some Nigerians to lord it over others on an unequal stance, a feeling that negates unity and progress.
The governor also seized the opportunity to offer public apology to Oshiomhole over some political comments made against him and the governorship candidate that he supported in the last Edo State gubernatorial election.
"You know I came to Edo State to make sure your candidate didn't win election. I was virtually in charge, everyday coming out on television to take you on, and I said you will not win, and you didn't win.
"Well, that assignment has been done; we now know who is who. I want to tell my people, I sincerely apologise to you, and you know, each time you (we) learn."
Wike said to be called a good leader; you must have integrity because good leadership requires honesty and transparency.
Commenting on the project, Wike noted how the people had cried over the inconveniences they had suffered while the construction work lasted.
But with the Rumuepirikom flyover now completed and inaugurated, Wike observed that people were happier that their sacrifice was worth it.
The governor thanked the people and residents of Rumuepirikom for their cooperation and understanding throughout the period of the construction in spite of the inconvenience.
"Before any good development comes to an area, there must be some kind of discomfort as sacrifice for that good thing to come. I thank my people for the support they gave Julius Berger during the period of the construction despite the inconvenience they experienced.
"We thank God that we are through with the project that we started last year around June/July. Today, we are celebrating; it is a thing of joy for the people of my community and those doing business here. We are not going to abandon any project we have started.
"Governance does not know party; governance does not know ethnicity or religion. Governance is for everybody; It doesn't matter whether they voted for you or not. When you get power through the vehicle of your political party, you are obliged to carry everyone along the moment election is won and governance starts.
"I invite people from the other political divide to commission projects because there is no law that says I must invite only those in my party to commission projects. Today, our brother, Adams Oshiomhole is here with us, when he goes back, he will tell people that all those things I have been hearing about projects in Rivers State, I have gone there, I have seen and they are correct.
"What is important about leadership is integrity, once you have lost integrity, there is nothing you can offer anymore in leadership because it requires honesty and transparency to be seen as a good leader," the governor said.
Wike instructed Julius Berger Nigeria PLC to return to the Rumuepirikom community and make sure all roads were reconstructed in the area.
Performing the inauguration, former governor of Edo State, Comrade Adams Oshiomhole, noted with pleasure the belief by Wike that in a democracy, though political parties were needed to win elections, promises made to the people must be kept, and projects delivered as proof of governance.
"I think, Rivers people should be proud because, our people often say that prophets are not appreciated at home. Governor Wike has truly transformed this city.
"So, sir, the truth is that, I have heard anyone who is able to say with some measure of confidence that Governor Wike does not hide his position; and speaks whenever he feels he had something to say. You talk, you walk the talk!
"In politics, I can't come to this place when we want the votes and begin to celebrate you. If I celebrate you like our President MuhammaduBuhari has celebrated you now, and you're using the certificate to make the most potent campaign against my own party what can we say?"
Oshiomhole, who was also a former national chairman of the All Progressives Congress (APC), commended Wike for using his time in office as governor of Rivers State to make a difference.
"Facts are very stubborn. So, I agree that even your worse critics will admit that Wike has made a difference. You made a difference not only in terms of projects but even your statement this afternoon. I join you in saying, because I had course to say that in Benin, when I was governor of Edo State, that how can a country be governed by people who cannot be trusted?
"When politicians make statements, make promises or even make agreements or even enact laws and the laws are not to be obeyed by themselves but to be obeyed by others, and when they default in their promise or standing, they say that is politics for you".
Oshiomhole described r Wike as a courageous and visionary leader who matches words with actions.
He said Nigeria needs more people like Wike in positions of authority.
"I feel very privileged that you are inviting me at a time when I am not in a position of authority to do anything for anyone. I really thank Your Excellency for this recognition.
"Yes, we need political parties, and we need to contest elections. In doing so, when we make promises and the people give us the benefit of the doubt, when the election season is over, we should move away from politics to projects like Governor Wike is doing.
"That is why you were honoured by our president who is not very generous in praising people, he doesn't have much qualification in terms of flattering, he doesn't flatter, and he won't give you recognition if you don't merit it.
"I can reveal this: this is why it took him seven years before he conferred the first national honours in his administration. He told me when I was the national chairman of APC, we don't throw honours away, and you have to give honour to those who really merit it.
"One or two years in office is not enough time for him to assess people. As you can see, you are one of the few that were honoured. I think it was yours in particular that was really celebrated by many based on your activities. In spite of your no flattering statements about his government, he still found you worthy of that honour as Mr Projects.
"Rivers people should be proud; Governor Wike has truly transformed this state. I haven't heard anyone say with confidence that Governor Wike just boasts, and does not do anything. You talk, you walk the talk.
"Your Excellency you have made a difference not only in the area of projects but in governance in general. Nigeria needs more people like you in positions of authority," Oshiomhole added.
Oshiomhole extolled the eloquence, brilliance and proficiency in construction terms and figures exhibited by the Rivers State commissioner for works.
"I must salute the brilliant young commissioner for works who took us on a tutorial of the project from A to Z. Your Excellency, I must confess, you have an intellectual as commissioner for works," he stated.
Providing the project description earlier, the Commissioner for Works, Dr. George-Kelly, D. Alabo, said the flyover is 820 meters in length.
"This flyover project is 820m in length; it has two approach ramps on the north side and the south side of the overpass, 110m each. It has a width of 16.8m, 600mm walkways on both sides, and 600mm medians.
"We have a total of 108 beams, and 260 elastomeric bearings to ensure that movements due to compression are accommodated. We also have expansion joints at locations, expansion joints on the bridge, and expansion joints even on the retaining walls to take care of thermal expansivity.
"Sub-structurally, we have 200mm thickness of soil cement stabilisation after soil replacement. We have 200mm thickness of stone base, and we have pavement of 100mm thick; 50mm binder course and 50mm wearing course," the commissioner added.
He stated that the flyover was designed to last, would reduce time spent in traffic; improve the socio-economics dynamics within the benefitting communities in addition to the enhanced value of property in the area.
FG Mulls Introduction Of Private Firefighters
The Federal Government says it is proposing to broaden the scope of the National Fire Academy to accommodate private firefighters to address fire incidents across the country.
The plan, if carried out, would lead to the emergence of private firefighters in the country.
Speaking after his first official inspection tour of the academy, the Minister of Interior, Olubunmi Tunji-Ojo, said the fire service could have certified private firefighters like the Nigeria Security and Civil Defence Corps' private guards.
He added that private firefighters were needed to enhance the fire service's operations as well as improve their response time.
This was contained in a statement by the Minister's Media Adviser, Alao Babatunde, yesterday.
The statement partly read, "Today, we have over 3 million private guards certified by the NSCDC. We can have something similar for the fire service. We need private fire service men to enhance our service and response time. The President's #RenewedHope agenda has charged us to be innovative if we must change the narrative.
"As a matter of fact, this is another innovative way to generate revenue because we expect that anyone looking to become a safety or security guard should get trained and certified by this academy."
Tunji-Ojo urged all institutions and recreation centres to engage certified fire and safety personnel trained by the academy when the plan materialises.
He said: "A lot has been done, but there is still a lot more to be done. With what I have seen here, I can guarantee you that we will work very hard to see that this facility will not only be useful in training officers of the fire service but also for the private sector.
"We must make fire safety a personal affair. Every institution, commercial and social recreation centre should have certified fire and safety personnel, trained by this facility.
"All public and commercial buildings and infrastructure such as banks, hotels, malls, restaurants, or even government buildings should have first responders that can administer basic fire fighting remedy while waiting for the arrival of a full operation squad of the country's Fire Service".
Decentralise Pipeline Surveillance Contracts, Ondo Ex-Militants Urge Tinubu
A group of ex-militants in Ondo State, on Wednesday, called on President Bola Tinubu to revisit the pipeline surveillance project and decentralise the awarding of the contract.
The group, under the auspices of the Ondo State Niger Delta Coastal Vanguard, said decentralisation of the contract would enhance the security of pipelines on waterways.
This was contained in a statement issued by the Public Relations Officer of the group, Chief Lucky Ajiroba.
The statement is titled, 'Call on His Excellency President Bola Tinubu to re-visit the pipeline surveillance contract.'
The group faulted the last administration for awarding the contract to only one company, saying the purpose for which the contract was awarded was not achieved as the security situation of the pipelines was getting worse.
The statement read, "We are the members of Ondo State Niger Delta Coastal Vanguard. The group led by Akogun Job Omotuwa comprises ex-militants in the state who voluntarily submitted their arms and ammunition in response to the good gesture of the Federal Government of Nigeria under the amnesty programme in the year 2017, and we have shown our unwavering allegiance to the terms of the amnesty initiative of the government.
"The overall effects of all these are: it has increased considerably the quantum of oil production, it has substantially increased the revenue accruable to the Federation account, and ultimately it allows peaceful coexistence among the people of the oil-producing communities of the country.
"We are aware of the sterling enterprise of this administration to improve on the security architecture of the Nigeria state and all its apparatus, with a particular reference to the pipeline surveillance and secured waterways.
"The last administration made a giant stride by awarding the pipeline surveillance to a sole company in the Niger Delta Area. It is not out of place to state that the purpose upon which the contract was awarded for was not achieved as the situation of the security of the pipeline was worse than ever before since their collaborative effort was not enough to support the constituted military authorities.
"The failure of this was ascribed to the centralization of the contract. In view of this perennial failure, there has been avalanche of agitation from every quarter that the pipeline security contract should be decentralized for the purpose of achieving the desired goal of the Federal Government which is in the best interest of the entire citizens."
The group, which commended the President for its efforts in repositioning the country's economy, opined that each ex-militant leader in the Niger Delta Region be identified, and the pipeline security contract be split among them.
Assembly Tasks Delta Govt On Rising Prostitution, Drug Abuse
The Delta House of Assembly has passed a resolution urging the State Government to take drastic measures against rising cases of drug abuse and prostitution in the state.
This followed the adoption of a motion by Mrs Bridget Anyafulu (PDP-Oshimili South) at plenary in Asaba.
Presenting the motion, Anyafulu decried rising cases of open sex trade and use of illicit drugs among youths in the state, especially in Asaba and environs.
"Open sex trade and use of illicit drug is not a good example for our children.
"The situation is worrisome considering the fact that both issues are illegal," she said.
Anyafulu, also the Chairman, House Committee on Women Affairs, Community and Social Development said that urgent measures must be taken to address the situation.
"The twin evil of drug abuse and sex trade represents great danger to the lives of our young people and the society at large.
"They both underline the physical, mental and social well-being of our young people and this will also jeopardize the development, peace and security of our dear state.
"So, I want to state that no nation survives without the youth, the youth and the young general are the life wire of our nation.
"Any nation that ignores the youth is heading for doom, so the importance of the young people cannot be over emphasized, it is therefore very important that we address this ugly trend," she said.
Also speaking, Mr Oboro Preyor (PDP-Bomadi) decried the negative impact of rising drug abuse and prostitution, saying it must be addressed.
''If this ugly trend is not addressed, it would attract more young people into their folks,'' he said.
He also urged the government to rehabilitate youths who were addicted to drug and to create other avenues of engaging them in productive activities.
The motion was unanimously adopted by the lawmakers when put to voice vote by Speaker Dennis Guwor.
The lawmakers also called for support from law enforcement agencies to ensure the arrest and prosecution of illicit drug dealers and commercial sex workers in accordance with the law in order to curb the rising trend.