Court Seals Four Brothels In PH Over Prostitution, Human Trafficking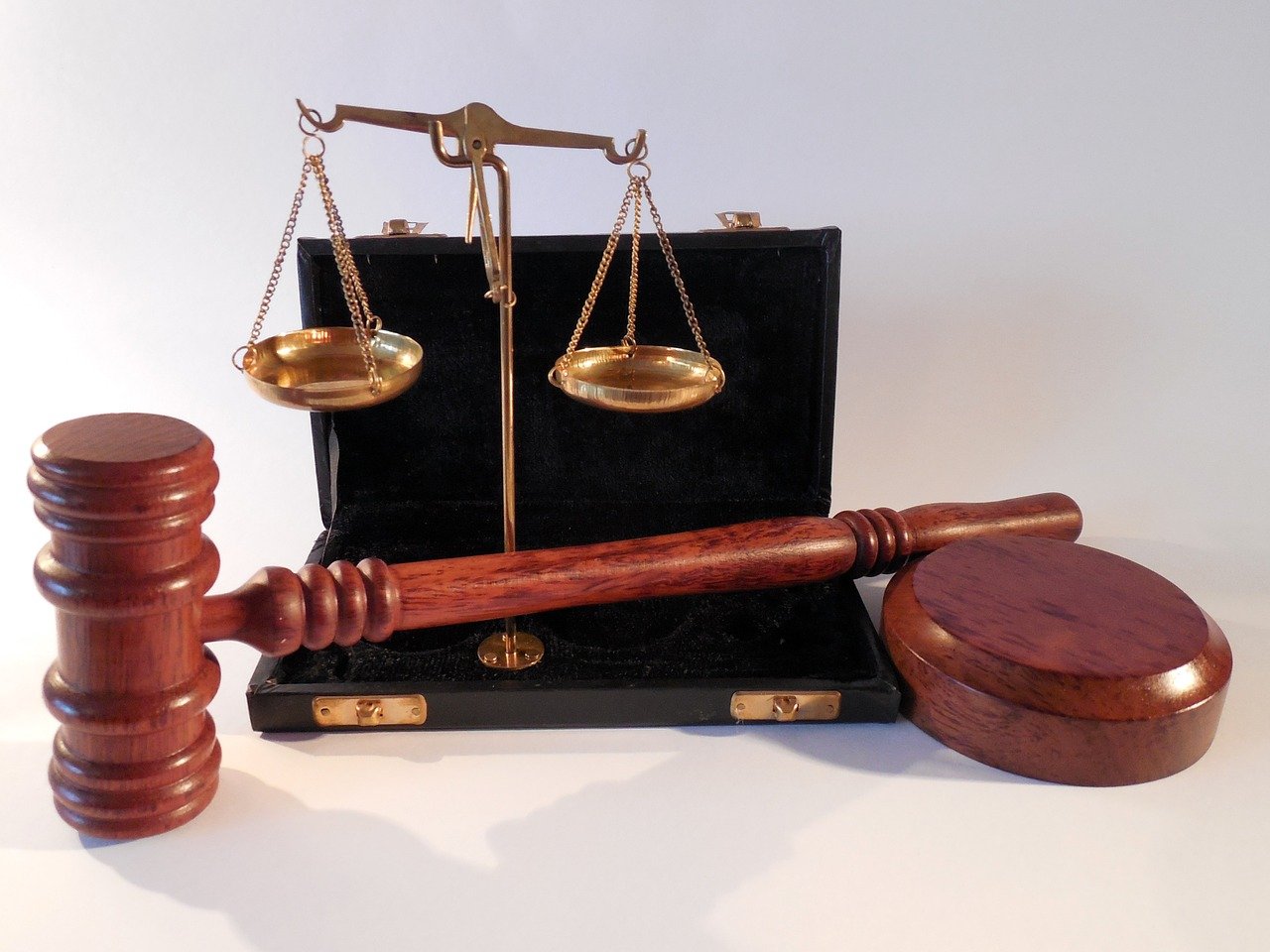 Officials of the National Agency for Prohibition of Trafficking in Persons (NAPTIP), and Nigeria Security and Civil Defence Corps (NSCDC), with court officials, over the weekend, effected an order of Federal High Court directing the sealing of two brothels in Rivers State used for human trafficking and other illegal criminal activities.
The affected brothels include Cool Breeze brothel 1,2,3 and Royale brothel, all situated along Azikiwe Street, Mile 2, Diobu, Port Harcourt City Local Government area of the state.
A court document cited by our orrepodent revealed that the Federal Government of Nigeria was a complainant in the case which was brought against Cool Breeze Hotel and Royale Hotel, who are co-defendants in the suit pending in a federal high court in Port Harcourt with suit no: FHC/PH/MISC/419/2022
The court had earlier directed that the hotels be sealed from November 4, 2022 for 30 days pending conclusion of investigations following a motion exparte filed by NAPTIP to the court.
The case was adjourned till December 5, 2022 for hearing.
All occupants were evicted before the brothels were sealed.
Recall that a combined team of Nigerian Navy Ship (NNS) Pathfinder, NSCDC and NAPTIP had on October 29, 2022, raided Cool Breeze and Royale brothels, rescuing girls, including underage girls who were forced into prostitution while some suspected traffickers were also arrested.
Speaking to journalists after the sealing of the affected brothels Port Harcourt, the NAPTIP in Commander in Rivers State, Nwamaka Ikediashi had told newsmen that those arrested would be arraigned in court upon completion of investigation.
By: Akujobi Amadi
Stop Speaking On Issues You Least Understand, Wike Tells Agba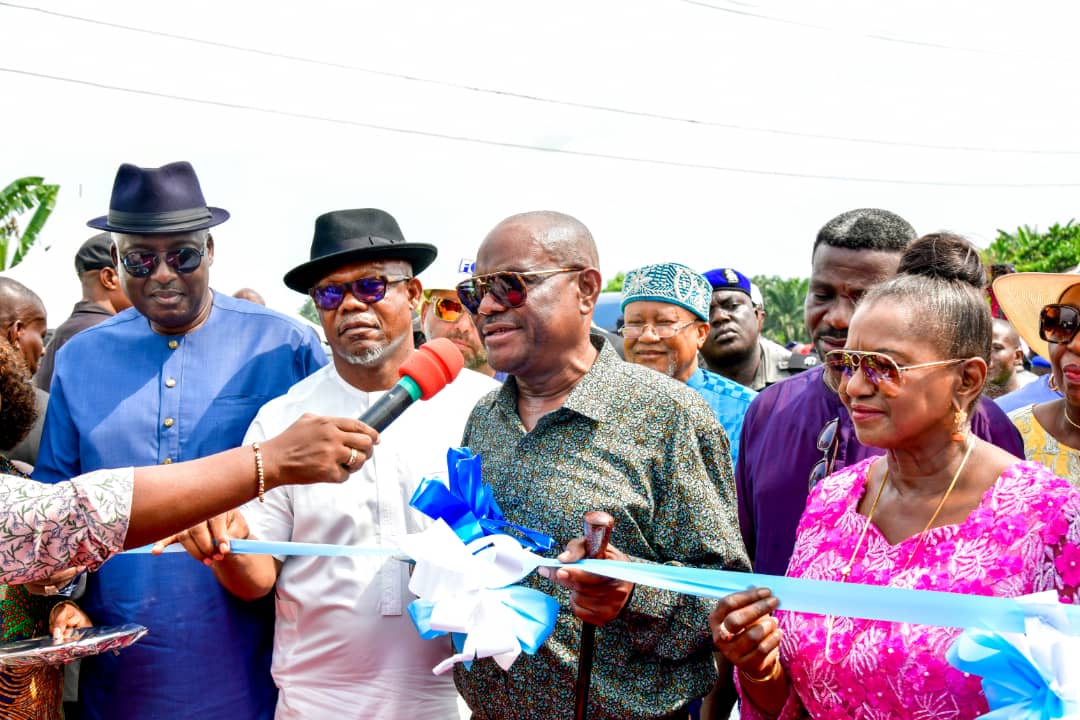 Rivers State Governor, Chief Nyesom Wike, has berated the Minister of State for Budget and National Planning, Mr. Clement Agba, for exhibiting lack of understanding on how governors plan development projects in their various states.
Wike took the swipe at the minister when he spoke at the inauguration of the 13.86km Rumuodogo 1 and 2 Road in Oluua-Rumuodogo community in Emohua Local Government Area, yesterday.
The Rivers State governor said the minister was wrong when he said that governors were the causes of poverty because they focused on building flyovers, airports and other projects in the state capitals, while neglecting to invest in rural communities to directly uplift the living standard of the people.
"He said governors are the problem, they don't do rural roads, and I ask him: where and where have you been? You just sit there (Abuja), you've not been to anywhere to check whether rural roads are being done or not."
Wike pointed out that the development plan of his administration was holistic, with critical infrastructure delivered not only in the state capital, but across the 23 local government areas.
He, therefore, advised the minister to take time out, leave Abuja and visit states, particularly, Rivers State to see things for himself.
Wike emphasised that there were quantum projects in rural communities with the Rumuodogo road inclusive, which have improved the socio-economic status of rural communities.
"Come to Rivers State and see whether we are doing roads that will cause agricultural produce to be brought out to the cities or not before you open your mouth. We are not doing roads in the city alone. We are doing roads in all local government areas of the state."
Wike also challenged some South-South state governors to stop hiding behind the attack dogs they had commissioned to insult him, but should rather come to confront him personally.
"Some people have been sending their people to insult me. I laugh. I hear some people, they call them Akwa Ibom Professionals, they were insulting me. Tell the man who sent you to come out. You are just small kids. I am waiting for the big masquerade. Some people said they are Ijaw professionals. You that is sending them, come out. It is you I am looking for. I am not looking for the small fries."
The Rivers State governor wondered why those faceless governors were picking offence with him because he thanked President Muhammadu Buhari for releasing the 13percent derivation arrears from 1999 to date.
Wikeexplained that even though he was never a fan of Buhari, it does not stop him from expressing his gratitude to the president for releasing the fund that had helped to finance several projects in Rivers State.
"If they're not prepared for governance, give up. I am prepared for governance. I was prepared, I'm still prepared; I will be prepared till I leave. How can people talk, simply because I said thank Buhari for giving us money?
"I am not a fan of Buhari. All of you know that. I am not one of those they like. I am not one of those who go to Abuja to see them, but the truth must be told. When somebody has done well in an aspect, you say he has done well in this aspect. You cannot change it."
The Rivers State governor also said while some of the governors could not withstand the federal might in their states, he was able to withstand the powers that tried to undermine the 2019 election process in Rivers State.
The governor also said, when he thanked Buhari, he did not say that the South-South governors should account for their share of the money they got.
He noted that each governor should know peculiar development needs of their various states and attend to them.
Wike, however, said he was prepared for governance when he took the shot to become governor, adding that he was not handpicked, but entered the race and defeated a sitting governor.
"But let me tell those who are making noise, whether you're a governor, I don't care. When I came to run as governor of Rivers State, there was no governor that said I want to put you in office as a governor. I came on my own. God said I want to use you. There was a sitting governor, we defeated the sitting governor.
"Some governors were brought by their godfathers; I never had any godfather that brought me as a governor. The only godfather I had was God, and the people of Rivers State. So, when some governors are talking, they should know those they are talking to; we are not at the same level; and we can't be at the same level."
The governor explained that he had always ensured that no project awarded by his administration lasted more than 14 months.
Wike also said that it was worthy to note that Rivers State spent over N5billion to recover the Yenagoa campus of the Nigerian Law School, while the Dr. Nabo Graham Douglas Campus in Port Harcourt was completed within 10 months.
The governor urged Rumuodogo people to vote for the Peoples Democratic Party (PDP) governorship candidate, Siminialayi Fubara and all other candidates in the 2023 general election.
He further charged them to use their votes to punish the party of the former state governor, Chibuike Amaechi, for refusing to construct the road for them.
"A governor then that had all the money refused to do this road. He thinks that people of Rumuodogo will still be backward. God said no, the time has come for Rumuodogo people to be remembered. The time has come that people must know this community called Rumuodogo, and today is your day. Now, you have to pay them back with your PVC."
Providing a description of the project, Rivers State Commissioner for Special Projects, Deinma Iyalla, said the Rumuodogo 1 and 2 Road was a rural road that has opened up the benefitting agrarian communities to increased economic activities and enhanced property value.
He explained that the road measures 13.86km in length, with width that measures 7.3meters, and had a total of 13.96km length of drains and 17 culverts.
On his part, the Chairman of Emohua Local Government Area, Dr. Chidi Lloyd, noted that the Rumuodogo 1 and 2 road was a promise made by Wike to two of his political associates who joined him to return to the Peoples Democratic Party (PDP) on October 1, 2020.
He pointed out that with the project delivered, Wike had shown that once a need was determined, he awarded the contract, dedicated fund to it, and ensured it was completed on schedule.
He added that this was a leadership style that remained unbeaten.
EFCC Records 3,440 Convictions In 2022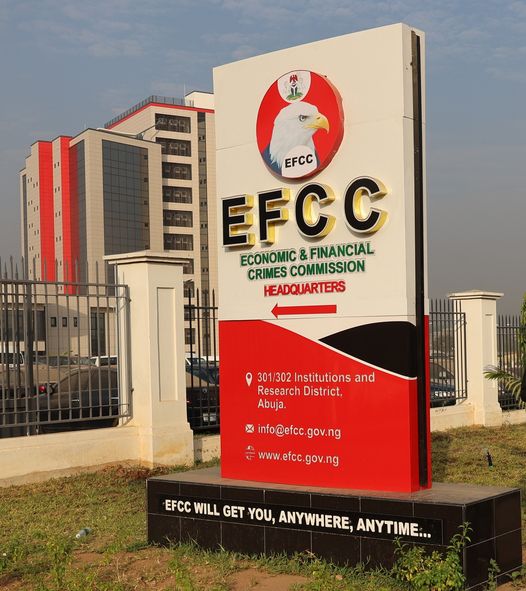 The Economic and Financial Crimes Commission (EFCC) has declared recording 3,440 convictions on financial and cybercrimes across the country from January to November 2022.
This was made known, yesterday in Kano, by the chairman, Abdulrashid Bawa while delivering a goodwill message to newsmen at the opening of a workshop on Financial Crimes Reporting organized by the EFCC.
The chairman, who was represented by the Kano Zonal Commander Farouk Dogondaji also stated that the commission would work to ensure the enforcement of the Electoral Act as the 2023 general election approach.
"In terms of prosecution of cases in court, I am glad to inform you that, between January and November 25, this year, EFCC recorded 3,440 convictions. The potentials for improvement are good as more ongoing cases are concluded in the remaining four weeks of the year.
"Remarkable as this feat is, we are not resting on our laurels. We believe there is still a lot to be done which is the reason why we are actively seeking the support of all stakeholders, including the media," he stated.
He also said, "On our part, we are working in close collaboration with the Independent National Electoral Commission (INEC), and other stakeholders to preserve the integrity of the electoral process. We will ensure that the Electoral Act is fully enforced and those who seek to influence voters through financial inducement are brought to justice."
He described journalists as critical allies who are at the workshop to improve their capacity to be able to help in the fight against cyber and financial crimes in the country.
Delivering her paper at the workshop on the Challenges of Prosecuting Economic and Financial Crimes in Nigeria, the deputy director, Legal and Prosecution, Aisha TaharHabib gave a breakdown of both civil and criminal convictions achieved by the Kano zone.
She stated that they have had 160 criminal convictions losing only two and 180 civil convictions losing only one in Kano state.
She added that this puts the conviction rates at over 90per cent.
WAD: RSG Assures On Provision Of HIV/AIDS Commodities, Services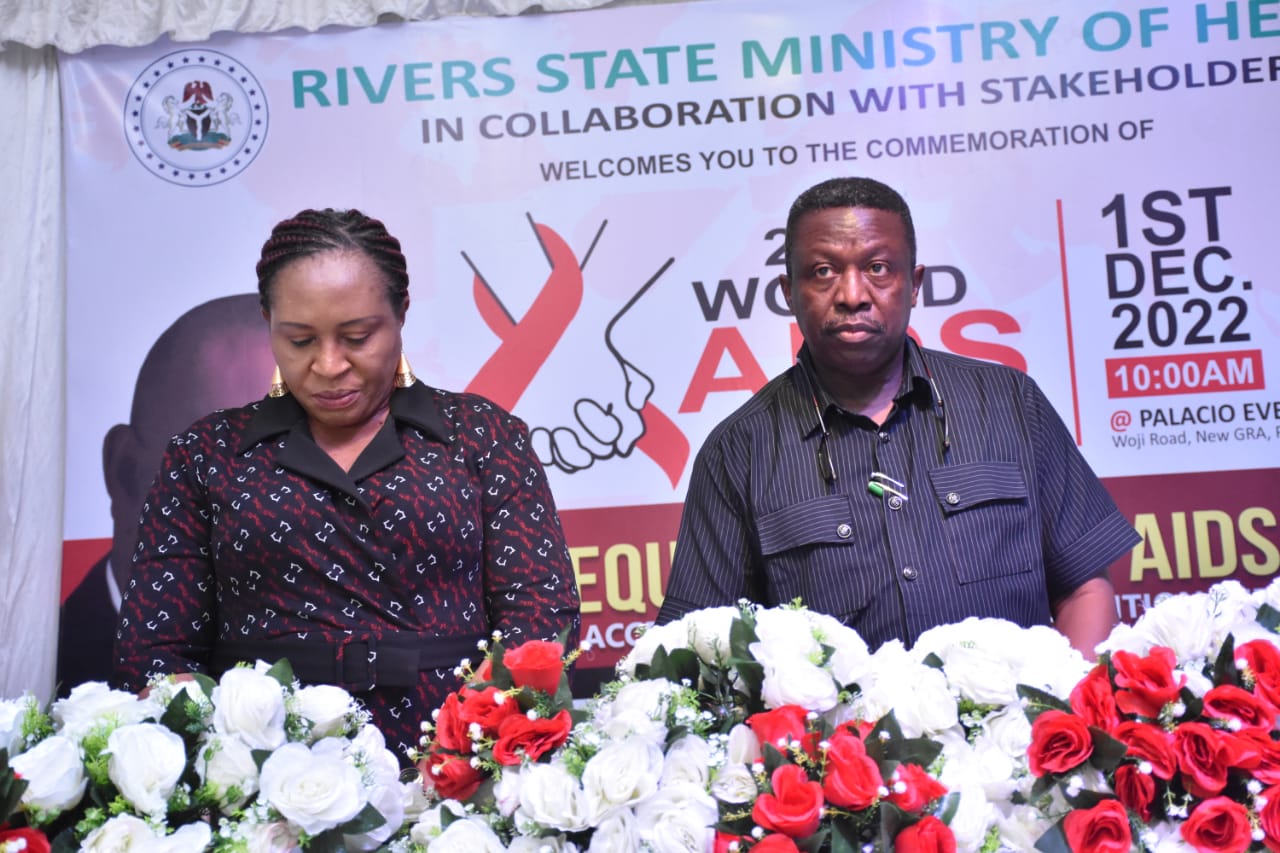 As the world commemorates the 2022 World AIDS Day (WAD), the Rivers State Government has reiterated its commitment to the provision of HIV commodities and services towards checking the trend in the state.
The state Commissioner for Health, Prof. Princewill Chike, disclosed this, yesterday, in his address to mark WAD in Port Harcourt.
Chike, who emphasised the commitment of the state Governor, Chief Nyesom Wike, towards the health sector, stated that the governor had displayed the same commitment in tackling HIV-related issues.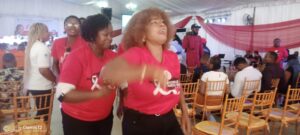 "The issue of paying and accessing (HIV) drugs in Rivers State, which the Rivers State Government took over for patients to access the drugs, that they won't have to pay, helped us to achieve what we have achieve in controlling HIV.
"We will not turn our backs from patients who need the drugs", he said.
Earlier, in his goodwill message, Coordinator of the World Health Organisation (WHO), Rivers State, Dr. Bosede Ezekwe, represented by the WHO Monitoring and Evaluation Officer (M&E) in the state, Dr. Sadique Abubakar, highlighted gaps in HIV inequalities.
Quoting the WHO Regional Director for Africa, Dr. Rebecca Moetti's message for this year's commemoration, he said, "four decades into HIV response, inequalities persist from the most basic services like testing and treatment.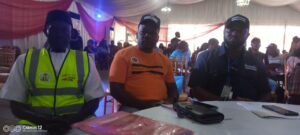 "For example, HIV prevention programme reached only 40percent of adolescent girls and young women. Only one in three key populations, who are particularly vulnerable to HIV, have regular access to HIV prevention services, and they still face significant structural barriers, including criminalisation, discrimination, and stigma", he said.
He assured that WHO was ready to partner the state government to enhance HIV/AIDS services in the state.
Also speaking, the Programme Manager, Rivers State Agency for the Control of AIDS (RIVSACA), Dr. Francis Naaziga, highlighted the progress made in the state in the fight against HIV/AIDS.
According to him, "looking at progress made today in Rivers State, in terms of HIV response, looking back at 2018/2019, coming back from the Nigeria HIV/AIDS Indicator and Impact Survey (NAIIS) Report that puts estimated persons living with HIV/AIDS in Rivers State at over 210,000 persons, and the state with the highest unmet needs, but having implemented the SURGE project, by our last data of June, 2022, we have over 167,000 persons on treatment during the last validated data.
"If you go by our own validated data, the number is much more than that. We have over 2,000 children on treatment. Rivers State has made remarkable improvement in terms of HIV response".
By: Sogbeba Dokubo