Nkpolu-Oroworukwo Flyover Excites Residents, Business Operators
Barely a year after, the former rowdy and chaotic Ikoku area that hosts mostly motor parts and generator spare parts in Port Harcourt metropolis is wearing a new look.
The newly completed Nkpolu-Oroworukwo flyover was two weeks ago opened for traffic and the roudiness and chaos around the axis have disappeared.
There used to be traffic snarl in the evening and morning rush hour, but now with a new traffic light installed at the foot of the bridge, vehicular traffic is swift and smooth.
Excited with the new look of the area, a herbal medicine seller, Samuel Adieme told The Tide Metro that, "I am very happy the place is clean and orderly now."
The businessman recalled that when the project started sometime last year with the dislocation of stores and warehouses located at the mouth of the Olu Obasanjo and Ikwerre Roads, many of the motor spare parts dealers raised alarm.
Today, sanity has returned to the once boisterous Ikoku area that used to be known for traffic congestion, poor vehicle parking, hawking and street trading, "I commend the Governor for the vision," Adieme said.
He urged the authorities to enforce sanitation and security, as he called on traders to cooperate with government to ensure that the area maintains its current status.
A motor spare parts dealer who gave his name as Okeke Chima while commending government for the project said there is need for security.
He reasoned that the fallback fence that was built to prevent street trading provides cover for criminals in the night, "if the fence is reduced a bit, it will help passersby to see what happens on the other side of the road, and helps security.
On his part, Chibuike Maduforo said the flyover has changed the landscape of Ikoku junction, "a lot of us thought it would not be completed but we are happy it has been done and delivered".
He however complained that the street trading fence has become a hide out for criminals to rob people in the night.
Maduforo also decried the activities of touts who disguise as government agents to collect illegal levies.
Meanwhile, Chairman, Taskforce, Port Harcourt Motor Spareparts Dealers Union, Icho Emeka Onuowo lauded the governor, Chief Nyesom Wike for the vision he has displayed in building the Ikoku flyover.
"We are happy the project has been completed and we have seen the good works of the governor," Onuowo remarked.
Dismissing views over criticism of the project when it was initiated, Onuowo said," to be sincere with you, we were not against the flyover as a union, but poor communication. "
Onuowo acknowledged that in organised cities, motor parts markets are usually located outside city centres, as envisaged by the governor.
"If you go to Aba, Anambra and Enugu States, motor spareparts markets are outside the city," he noted.
Hence, he urged the state government on the need to relocate the motor spare parts market to areas like Igwuruta or Oyigbo, "If we are relocated it will help to attract development to the outskirts."
On the issue of security in the motor parts market, Onuowo assured that the taskforce is doing all in its powers to secure and protect lives in collaboration with security agencies.
Currently, he lamented that many of them have been dislocated and dispersed due to the project which made a lot of them to seek new stores and warehouses in adjoining streets like Adelabu, Emole, Owhonda, Ojims and School Road.
As a result of the dispersing, many of the motor spare parts dealers are scattered in various streets such that customers could not locate them anymore.
To reverse the situation, the Ikoku motor spare parts union leader pleaded that they need a permanent site.
A permanent site will reduce road side hawking, touting, wrong parking and street trading, "we want to cooperate with government and work towards ensuring that Ikoku is secure, safe and orderly," he assured.
By: Kevin Nengia
Omoku Agog As Monarch Honours 29 Nigerians
Eze Ogba of Ogbaland, His Eminence Nwachukwu Nnam – Obuohna – Obi II has honoured 29 eminent Nigerians with chieftaincy titles and family chiefs in the area.
The conferment was done at the 2023 Nchaka festival among Ogba people.
The 2023 Nchaka festival which is marked annually among Ogba people also witnessed coronation of some family chiefs, and conferment of chieftaincy titles to Nigerians including leaders of the major ethnic groups residing at Omoku, aimed at promoting peace, oneness and development of Ogbaland.
The event witnessed supporters imcluding various cultural groups with their musical dance steps which were not left out as they kept all segments of the occasion lively.
The jubilant crowd of supporters could not hide their joy as they danced to the admiration of the people, while Oba of Ogbaland, Nnam – Obuohna – Obi 11 urged the newly recognised chiefs to uphold their culture and promote peace ,unity and progress of Ogbaland.
In their separate speeches, HRH Eze Enoch Achomikwu, Paramount Ruler of Ebogoro community expressed gratitude to God for making the day a dream come true, saying he is glad for being honoured by the Oba and his people, urging his subjects to embrace peace.
Eze Eluozo Vincent Eboh Ochi- Ohna Obieti 11 said he will support the Oba to protect the cultural values bequeated to them by their forebears
HRH Igwe Kingsley Amaechi, Ogena Otanima III of Ogbaland ( the King of Igoro group of families, on his part pledged to work together with everyone in truth to resolve disputes and foster unity through constant update of happenings in the domain.
Eze Henry Onyedibia promised to assist the Oba to sustain existing peace . Eze Henry assured that as an academia, he will bring his wealth of experience to bear in promoting peace, prosperity and development of Ogbaland.
He urged youths to shun cultism, anti-social behaviour as Ogba nation can only move forward if what is right is done.
Eze Christian Obi – Ochi – Ohna 1 of Ogugban community expressed aappreciation for the recognition done him by the monarch.
He described Ogba people as peace-loving and recognising those who merit it ,saying peace of Ogba is paramount, hence, working together to achieve it.
Eze Emmanuel Orike , Ochi-Ohna Ogbio OgoroOhna I of Ogbaland described the honour as the work of God and assured of his readiness to contribute to the cultural norms of his people and to assist in alleviating poverty in his community.
Prince Okechukwu Agbadugba – Omuosia in Obioho community Ogbaokata gave thanks to God.
He hinted that he will work in accordance with the Ogba-in-council to promote peace and progress of his people.
Eze Hector Woko said he is overjoyed with the honour while expressing happiness, as his dream has finally come to pass, and expressed his readiness to serve humanity based on the mandate given him, and to promised make a difference by improving lives.
Eze Ben Edoso – Odori of Ogbaland described it as a call to service, urging them to work in ensuring peace of the land , as it ushers the best especially this festive season where the people understand the timing.
Group Tours Varsities On Change The Tide Initiative
A non-governmental body that taggs itself, Funky Four Foundation, has begun sensitisation tour in universities around Port Harcourt to educate students on the need to use their skills for self reliance.
The tour is in collaboration with the Niger Delta Development Commission(NDDC) and is an advocacy programme to various universities within the nine States of the Niger Delta region.
Speaking to newsmen on the programme titled, "Change The Tide Initiative", the Director of Operations of the foundation, Dr. Michael Adagogo Ogolo, stated that the event was put together to encourage students to identify and develop their individual talents and be skilful while pursuing their studies.
Dr. Ogolo believed that this would enhance their independence and self reliance after graduation.
He explained that it would also enable them to be able to employ others, instead of going searching endlessly for white collar jobs, which might not be easy to come by, due to the high rate of unemployment from the hard economy of the Nation.
"The idea of Change The Tide Initiative of the Funky Four Foundation in conjunction with NDDC, as the sponsor, is to encourage undergraduates in the universities not to look down on their talents, as most of them are highly talented, in terms of music, acting, comedy and the creative economy.
He said, "Creative economy means, going about, using what God has given to you as a talent to fend for yourself and equally employing others. We use ourselves, the funky four as examples. To those of us whose parents were not able to sponsor our education, we used our talents in music, drama, comedy and other skills to train ourselves, pay rents, even assisted our parents with some financial needs and employed one or two persons that followed us to run around, thereby creating employment, which they in turn emulated by employing others as well."
Ogolo stated that skills in the entertainment sector have become big in various fields; as comedians, and actors, musicians and make money.
By mastering a skill, he explained that while in the university they can be able to create job for yourself and become entrepreneurs.
"We keep telling people that there are no jobs, and that is the reason you should develop your talent to becoming a skill so that you can grow yourself to become big by being self employed. "
Encouraging the young students, he stressed that those with skills already have jobs, as all they need is to develop, nurture them to build businesses, create jobs for the Niger Delta region.
According to a member of the group, Mr. Tekena Iyalla, who is also one of the Directors of the NGO, the title, 'Change The Tide Initiative' was chosen for the shift in the creative industry which allows creators to combine studies and work.
Tekena told young artistes that school and education will nuture them and improve their skills so they can be able to create jobs and employ others.
He regretted that in the Niger Delta a lot of youths waste their God given talents, and advised them to see how they ca use the advocacy to better their lives.
Informing them of changes in society , Iyalla said certificates would only serve as back ups, asserting that they were optimistic that they had reduced unemployment from the sensitization.
Both Ogolo and Iyalla narrated how they gave back to the society, a situation which informed why the NGO was formed and registered on the heels of their satire programme, 'Funky 4' which is running on radio stations for 18 years now.
In the phase two of the event that would come up from next January to March, about fifteen to twenty students would be picked randomly from each of the 27 schools that would be visited across the region.
Beneficiaries would be camped for a week, which would be done in three zones, and prominent artistes who had made names in different areas, like Ali Baba, 2Face Idibia and others would be invited to tutor them on how to be self reliant, using their personal experiences as case study.
Once they complete their mentorship, the NDDC has assured of sponsoring their trainings on their different fields and provi de start up packages would be given to boost them on their skills
The members of the Foundation also comprise of Kunle Oluwole and Daniel Nworka disclosed that they had visited the universities of Port Harcourt, Calabar, Uyo Benin, Federal University of Technology, Akure, Niger Delta University, Abraka, Federal University of Technology, Owerri and several others, out of the twenty seven that were mapped out.
They commended the Managing Director of the Niger Delta Development Commission(NDDC) Dr. Samuel Ogbuku and his management team for the initial push given to them on the initiative and urged them not to relent in their efforts of sponsoring the talent training so they would be able to get something to fall back to.
The initiative is aimed at reducing unemployment, possible cases of depressions, graduate suicide , social ills and unemployment in the country.
By: Kevin Nengia
Woji: Slain Landlord's Widow Seeks Justice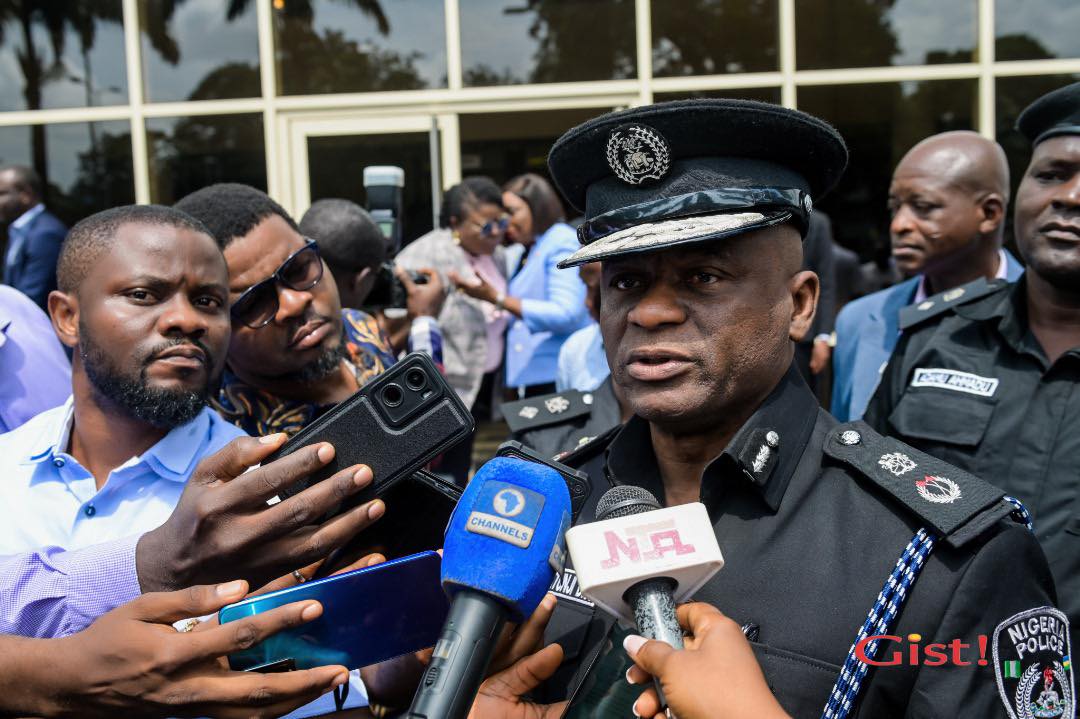 Wife of Mr. Kenneth Nyebuchi Eke, the landlord who was allegedly shot by police officers, has begged the Rivers State Commissioner of Police, Olatunji Rilwan Disu, to bring the killers of her husband to book.
The widow made this appeal, on Tuesday, when the Police Commissioner and his management team visited her in her late
husband's house in Woji Community in Obio/Akpor Local Government Area of the State.
Eke, who is the younger brother to former Chairman of the Local Government Council, Solomon Eke, was allegedly murdered by police officers who were called by his tenant to arrest him for allegedly throwing the tenant's properties outside.
The wife who wept uncontrollably, begged Disu to help her that, "my children are there now without a father. I
don't have any helper; I want you to help me, Sir."
She insisted that, "it's a police man that killed my husband, two police man (sic) with tenant, I need justice. I need justice. Sir, I need justice."
In response to her plea, the Commissioner of Police promised that, "Justice will be served."
Disu went ahead to confirm that, "those involved have been arrested and that investigation is going on and then everybody will get feedback, that I assure her justice will be served."
Recall that last Saturday, youths of the community went on rampage as they protested the killing of Kenneth Nyebuchi Eke.
It was learnt by The Tide Metro that an altercation between late Eke and his tenant had led to invitation and arrest of the landlord, before it was alleged that he was shot by the police.