Nigeria Records 1,601Yellow Fever Cases
The Nigeria Centre for Disease Control (NCDC) has reported a total of 1,601 suspected cases of yellow fever from 463 local government areas in 36 states of the federation and the Federal Capital Territory.
The cases were reported from January 1, 2022, to September 30, 2022.
According to the situation report obtained by The Tide's source on Thursday, a total of 15 deaths were recorded from suspected cases in 10 of the states.
Yellow fever is an acute viral haemorrhagic disease transmitted by infected mosquitoes. The 'yellow' in the name refers to jaundice that affects some patients.
Symptoms of yellow fever include fever, headache, jaundice, muscle pain, nausea, vomiting and fatigue. A small proportion of patients, who contract the virus, develop severe symptoms and approximately half of them die within seven and 10 days.
The report read in part, "Cumulatively from January 1, 2022 – September 30, 2022, a total of 1,601 suspected cases have been reported from 463 LGAs in 36 states including the FCT.
"The cases were reported from the following states: Abia (48), Adamawa (21), Akwa Ibom (9), Anambra (94), Bauchi (81), Bayelsa (25), Benue (28), Borno (139), Cross River (41), Delta (10), Ebonyi (31), Edo (22), Ekiti (44), Enugu (67), FCT (7), Gombe (16), Imo (77), Jigawa (103), Kaduna (14), Kano (15), Katsina (107), Kebbi (33), Kogi (20), Kwara (29), Lagos (6), Nasarawa (27), Niger (27), Ogun (41), Ondo (74), Osun (22), Oyo (94), Plateau (70), Rivers (28), Sokoto (22), Taraba (51), Yobe (41) and Zamfara (17).
"Total of 15 presumptive positives and eight inconclusive results were recorded from the Nigeria Laboratory network.
"These presumptive positives were from UBTH Benin (3), MDH Abuja (2), CPHL Lagos (6), YDMH (2) and NRL Abuja (2). These were reported from Edo -1 (Egor), Cross River -1 (Akabuyo). Niger -1 (Suleja). Rivers-1 (Port-Harcourt), Taraba -1(Karim Lamido), Anambra -1 (Ogabaru), Sokoto-2 (Dange-shuni, Tambuwal), Ogun-1 (Ijebu East) Osun-1 (Atakunmosa East), Ondo-3 (Akure South), Ekiti-1 (Irepodun/Ifelodun), Kwara-1 (Kaiama). The inconclusive cases were reported from Oyo -1 (Olorunsogo) and Anambra-2 (Idemili South (1), Ayamelum (1) and Imo -2 (Nwangele (1), Ahiazu Mbaise (1)), Enugu -1 (Agwu (1), Ogun-1 (Ijebu Ode) and Osun -3 (Irewole (1). These samples have been shipped to IP Dakar for confirmation.
"Seven confirmed cases have been reported from IP Dakar from Anambra-2 [Idemili South (1), Ogbaru (1)], Imo -1 [Nwangele (1)], Ondo-1 [Akure South (1), Osun-2 [Atakunmosa East (1), Irewole (1)], Sokoto-1 [Dange-shuni (1)].
"Fifteen deaths recorded from suspected cases in Abia (1), Bayelsa (1), Benue (1), Imo (1), Kaduna (2), Katsina (2), Kebbi (1), Taraba (2), Yobe (1) and Zamfara (3) States [CFR = 1.0 per cent].
"Male-to-female ratio for suspected cases was 1.2:1 with males 871(54.4 per cent) and females 730(45.6 per cent).
"74 per cent of cases were predominantly aged 30 years and below.
"One hundred and seventy-four (11 per cent) of 1,601 suspected cases received at least one dose of the yellow fever vaccine.
"The NCDC is coordinating response activities through the National Multi-agency Yellow Fever Technical Working Group".
We Get Petrol At N200 Per Litre From Depots, IPMAN Cries Out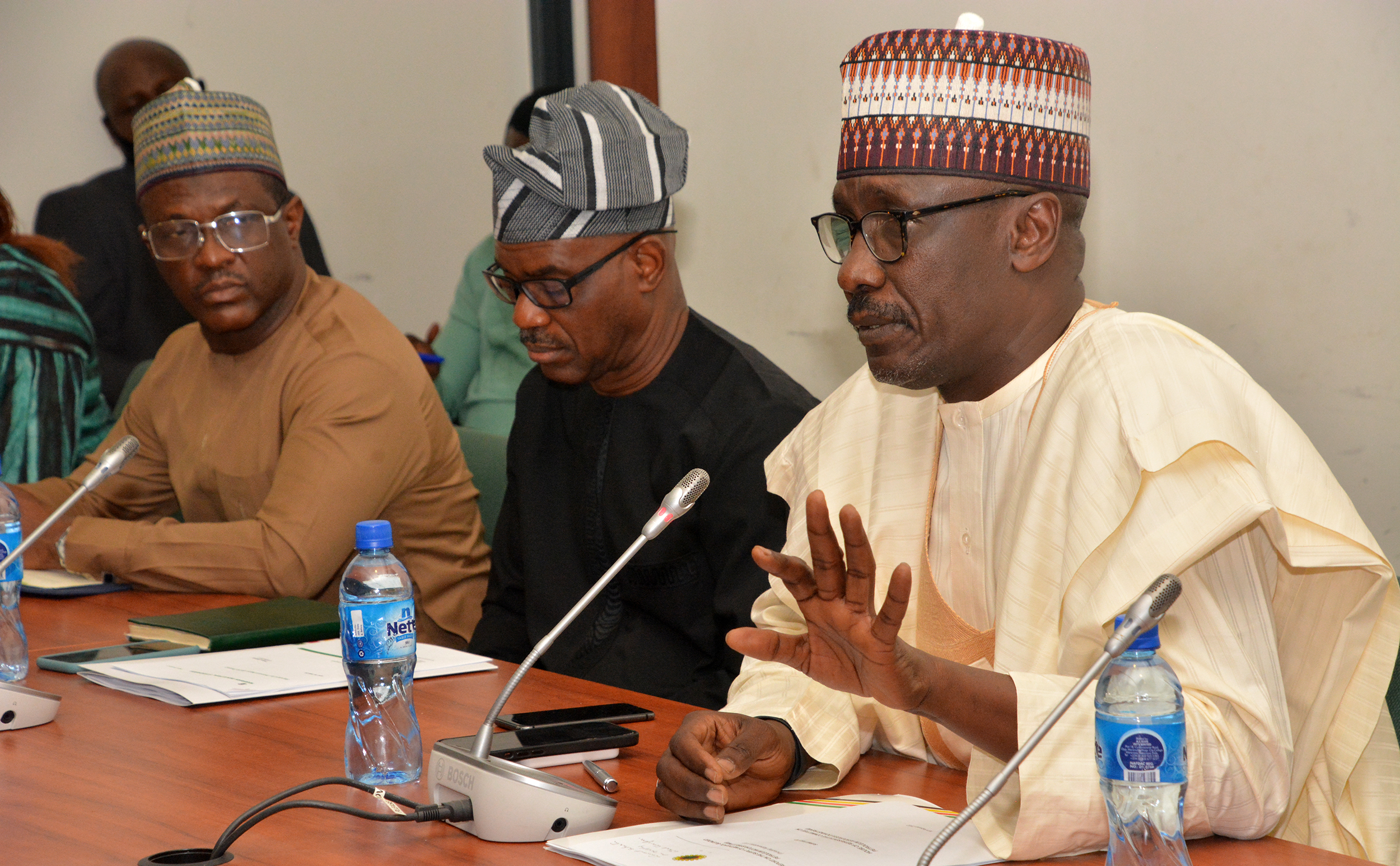 The Independent Petroleum Marketers Association of Nigeria (IPMAN) has decried the 'unsustainable' price that the private depot owners sell the premium motor spirit, otherwise known as petrol in the country.
Speaking, yesterday, on Channels Television's Sunrise Daily, the Deputy National President of IPMAN, Zarama Mustapha, revealed that the private depots get petrol at the approved price of N148/litre from the sole importer of the commodity, the Nigerian National Petroleum Company (NNPC) Limited, however, sell it for as high as N195 to N210 to independent marketers, which is not sustainable.
"Though marketers get petrol at the approved price of N148/litre from NNPC depots, the company does not have enough storage facilities to cater to the needs of marketers, hence, the latter resorts to private depot owners. It is more of the issue of private depots collecting the products at the approved price and not selling to the independent marketers at a price approved by the mainstream, downstream regulatory authority.
"You cannot get a product at N195 to N200 and expect to sell it at N175," he noted.
The IPMAN official said depot owners give excuses such as the cost of transporting the product from the mother vessel to their depots and escalation of the dollar as reasons for the price hike.
Mustapha lamented that most Lagos depots are in a chaotic situation and marketers spend three days to load refined petrol that they are not supposed to spend more than three hours to lift.
He urged the NNPC to engage depot owners to sell the product to marketers at the recommended price, saying the common man is at the receiving end.
For weeks, vehicle owners have had a tough time getting petrol from filling stations, especially in Lagos and Abuja.
Whilst many outlets are closed, the few open ones sell the indispensable commodity for as high as N250 per litre from the uniform price of N169/litre.
The supply shortage has led to long, gruelling snake-like queues at the few open filling stations as motorists and business owners jostle to buy fuel while others resort to the black market.
The situation has also worsened traffic on major roads as vehicle owners block at least one lane to join queues to filling stations.
Make Nigerian Youths Innovative, Buhari Tells Corporate Leaders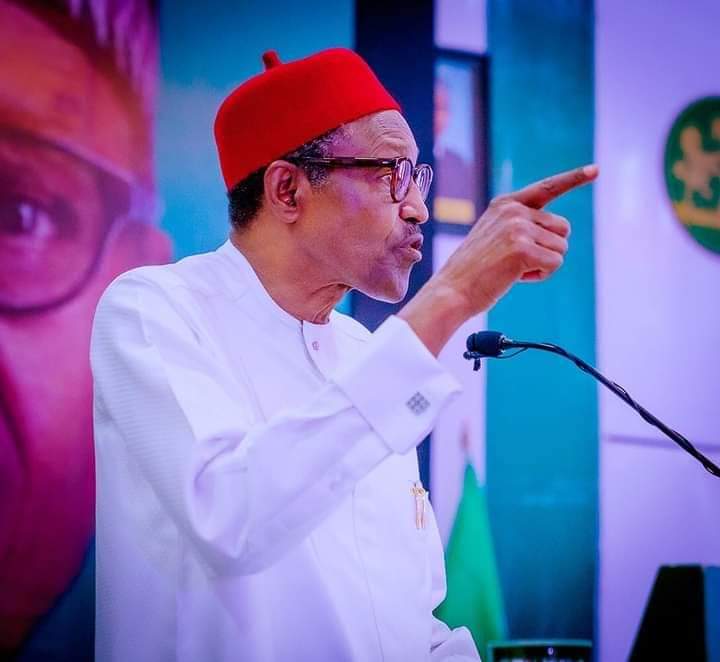 President Muhammadu Buhari has tasked leaders of corporate organisations to build the capacity of Nigerian youths to be innovative and embrace technology to make positive contributions to their organisations and the nation.
The president, represented by the Attorney General of the Federation, Mr Abubakar Malami, said this at the Institute of Directors (IoD) 2022 Annual Director's Conference (ADC), yesterday, in Lagos.
The ADC had as its theme: "Corporate Governance and Digital Transformation: Leading Purposefully for Growth and Sustainability."
Buhari, noting that the challenges associated with corporate governance were multifaceted, stressed the need for heads of organisations to harness technology to achieve effective governance.
He reiterated the commitment of his administration to providing the necessary legal support and framework to support the entrenchment of good corporate governance practices across various sectors of the economy.
Buhari also pledged his commitment to supporting the IoD by giving the institute's chartered bill the necessary consideration to enable it to achieve its mandate.
Deputy Secretary General, United Nations, Ms Amina Mohammed, said the world was hit by a series of global crises which have affected the Sustainable Development Goals (SDG).
Mohammed said technology and digitalisation would set the era of digital transformation in areas of health, education, agriculture and finance.
Nigeria Does Not Belong To North, Arewa Youths Tell Northern Elders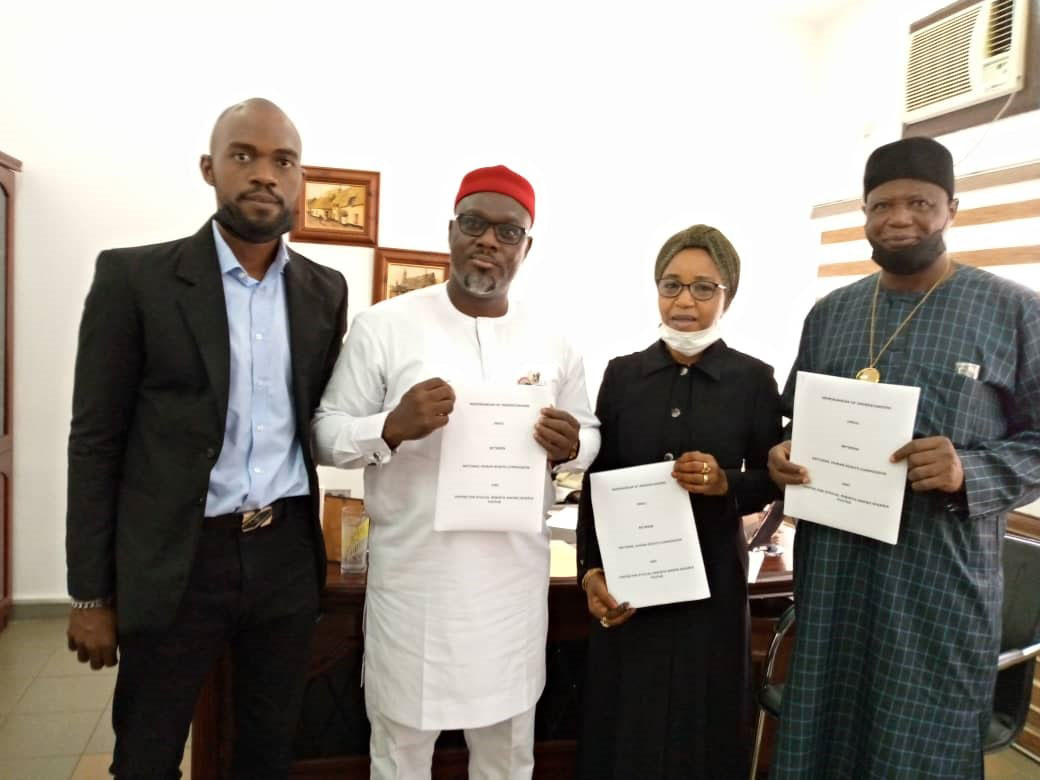 The Arewa Youth Consultative Forum (AYCF) has said that Nigeria does not belong to the North ahead of the 2023 general election.
Apparently reacting to the recent interview granted by a member of the Northern Elders Forum, Alh Sani Zango Daura, in which he called on the North to support a Northern candidate.
The AYCF, in a statement issued by its National President, Yerima Shettima, noted that supporting a southerner was clearly a demonstration of justice.
He noted that this was because Nigeria does not belong to the North alone, or Muslims and Christians of the North, insisting that "even on moral grounds, the most responsible political action by the North was the decision on powershift in 2023, because the Presidency cannot be hereditary and Nigeria is not a Banana Republic".
Shettima further said, however, that the elder was expressing his personal opinion and not the stand of the North in general, saying that a " little balancing was needed in position of our father Zangon Daura, more so when he admitted that the elders are mere escorts for the younger generation today".
The AYCF noted that when 13 Northern governors led by Kaduna State Governor, Mal Nasirel-Rufai endorsed a Southern candidate for the 2023 presidency, they repeatedly cited political justice.
"Though we are not card-carrying members of the APC, we shared the view that the decision was in line with being fair to the South in 2023.
"We are aware, as well as our father ZangonDaura, that the North is respected for honouring its promises to the South and this one absolutely undeniable character of all Northerners.
"We are not known to break promises and that explains why our son, President MuhammaduBuhari never objected to the idea of a Southern presidential candidate in the ruling party. In the North, like our father ZangonDaura knows, promises are sacred and in fact a culture".
It would be recalled that in a viral audio of AlhajiZangonDaura while addressing a group of youths, suggested that they should throw their weight behind a fellow Northerner for the presidency in 2023, citing historic and religious instances, something the AYCF said it believed was "overtaken by events, current realities, and the spirit of justice and fairness in the Nigerian project".