COP27: Nigeria Pushes For $400bn ETP Funding …Caps Loss, Damage Cost At $1trn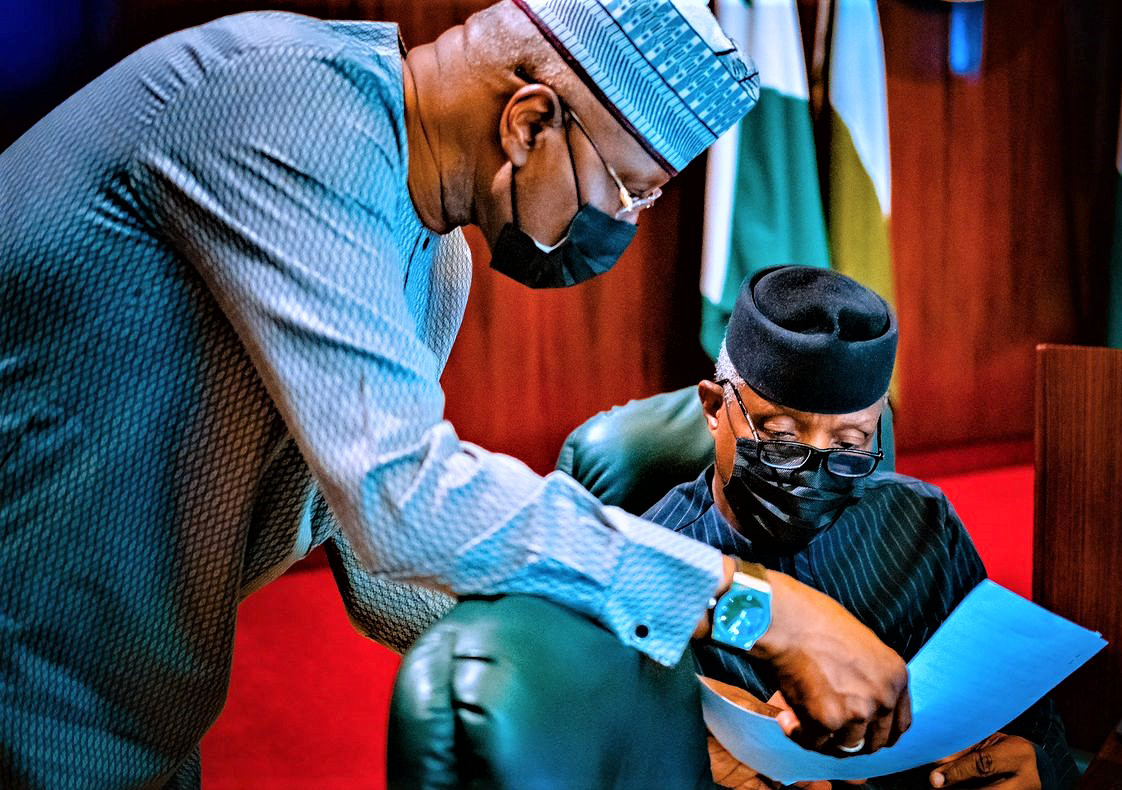 The Federal Government has said that it was pushing for $400billion commitments from developed countries and partners on climate change to finance its Energy Transition Plan (ETP).
Implementable negotiations continued, yesterday, at Sharm El-Sheikh, Egypt, venue of the global conference on climate change otherwise known as COP27.
Minister of Environment, Mohammed Abdullahi, disclosed this on the sideline of the annual global event.
Abdullahi, who led the Nigeria delegation to the climate change conference, said that the country expected very positive affirmative commitment when it came to funding to mitigate the challenge arising from climate change effect.
"We expect very positive affirmative commitment from partners and developed countries. We intend to push that in our discourse and engagement virtually with every party and our partners.
"It depends on which sector we are talking about. If it is ETP, we are looking at $400billion. If it is loss and damage, we are looking much more than that because it affects the entire developing countries.
"When it comes to other specifics like our efforts in the Sahel to do with the Great Green Wall, we are looking towards €18.5billion that was pledged by President (Emmanuel) Macron (of France) under the One Planet Summit.
"So, it depends on the specifics. Funding naturally will focus on specific thematic areas," the minister said.
The leader of the delegation, however, noted that Nigeria would not just abandon oil and gas under the global energy transition demand.
"We are not abandoning oil and gas; that is why we have the energy transition plan. The energy transition plan envisages first and foremost that fossil fuels, Nigerian gas will be transition energy between now and 2035.
"In other word, in between this period that we are relying on our oil and gas industry, we are also developing pari-passu, an independent energy transition that is aimed at reaching renewable; and majorly also, providing infrastructure for mini solar grids.
"So, what we are doing essentially is not just that we are abandoning our oil and gas, but we have to have a plan that considers all garments of energy available to the country."
On compensation for loss and damage arising from the climate change impact, Abdullahi explained that it was an agenda of the developing countries and not Nigeria alone.
"We are looking at loss and damage as a developing countries agenda and not Nigeria alone. What is happening in most part of developing countries is an outcome of industrialisation, and the use negatively of the industrial priorities at the detriment of African country as well as the developing.
"So, we are saying loss and damage, they should bear the quantum of this damage we are going through. They should bear the financial burden so that they can mitigate what we are going through.
"So, we are looking at between $500billion to $1trillion to support developing countries to face the challenges of loss and damage.
"So, this recent flooding you see in Nigeria and other parts of the continent is as a result of the activities that are not related to any African countries," he said.
Wike Confers State Honours On 162 Distinguished Nigerians ….Says I've No Apologies For Commending Buhari Over 13% Derivation Arrears …Tells Opposition Parties Not To Waste Money Campaigning In Rivers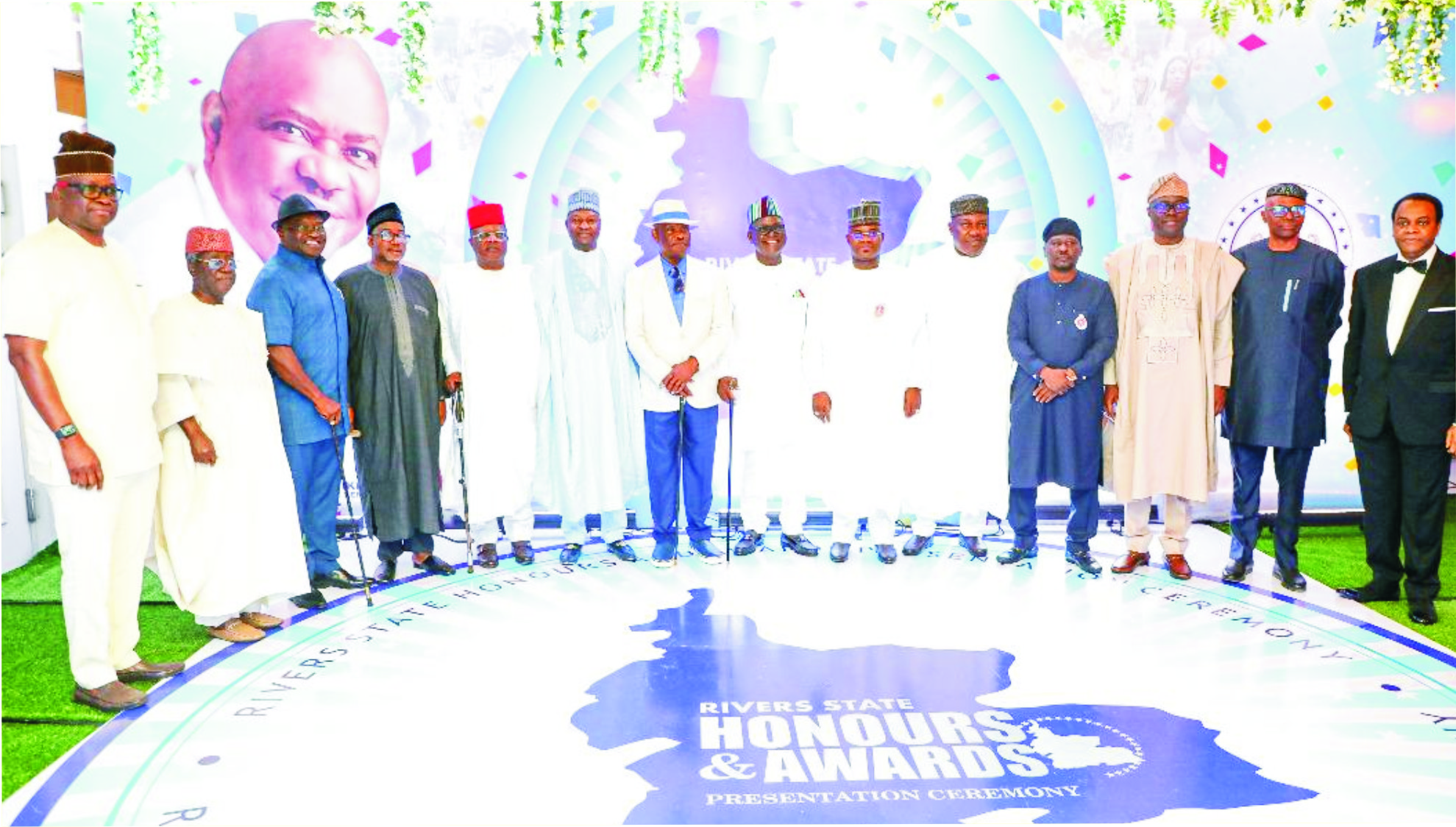 Rivers State Governor, Chief Nyesom Wike, has honoured 162 distinguished Nigerians for their inspirational achievements, impactful life and contributions to the progress of the state in particular and the nation in general.
Among those honoured are eight state governors, nine former governors of other states, lawyers and others who have demonstrated high level of loyalty to the nation, excellence in public service, commitment to equity, equality and justice in the country and love for the Government and the people of Rivers State.
Wike presented the awards to the awardees during the State Honours and Awards ceremony 2022 which held at the Banquet Hall, Government House, Port Harcourt, last Saturday night.
The awards were in four categories, namely: the Grand Service star of Rivers State (GSSRS), the Distinguished Service State of Rivers State (DSSRS), the Governor's Medal of Service (GMS), and the Rivers State Merit Award (RSMA).
Those conferred with Rivers' most prestigious award, the Grand Service Star of Rivers State (GSSRS) are governors Samuel Ortom (Benue), Seyi Makinde (Oyo), Dr. Okezie Ikpeazu (Abia), Ifeanyi Ugwuanyi (Enugu), Bala Mohammed (Bauchi), Yahaya Bello (Kogi), Ahmadu Umaru Fintiri (Adamawa), and David Umahi (Ebonyi).
Others include former governors, Olabode George, Jonah Jang, Donald Duke, Ayodele Fayose, Ibrahim Idris, Olusegun Mimiko, Theodore Orji, Dr Ibrahim Dankwanbo, and Adams Oshiomhole.
Around 110 distinguished personalities were also conferred with the Distinguished Service State of Rivers State (DSSRS).
They include wives of the governors of Rivers and Oyo, Hon. Justice Eberechi Suzzette Nyesom-Wike, and Mrs. Tamunominini Makinde; wife of former governor of Cross River State, Mrs. Onari Donald-Duke, Attorney General of the Federation and Minister of Justice, Abubakar Malami, SAN.
Rivers State Chief Judge, Hon. Justice Simeon Amadi; Rivers State Attorney General and Commissioner for Justice, Prof Zacchaeus Adangor, SAN; Senator Olaka Nwogu; Sir Siminialayi Fubara; Prof. Ngozi Ordu; Chief Dan Orbih; King Dandeson Douglas Jaja; Prof. Jerry Gana; Emmauel Ukala, SAN; Chief Nnaemeka Ngige, SAN; Prof. Isa Hayatu Chiroma, SAN; and Dr Emi Membere-Otaji, among others.
Similarly, 33 personalities were presented with the Governor's Medal of Service (GMS), and two others, Mr. Oruwuru Pere Shedrack, and Mrs. Patience Nwogu, with the Rivers State Merit Award (RSMA).
Others include Coach of Rivers United, Stanley Eguma; and other coaches including Fatai Oscho; Ndubisi Nduk; Joseph Buma; Okey Inwenya; and players and officials of 2021/2022 Nigeria Professional Football League Champions Rivers United Football Club of Port Harcourt.
Patience is a junior school teacher who was honoured for "her enviable sense of sacrifice, discipline, and honest devotion to work".
In his remarks, Wike, who explained that the state honours and awards were solely the initiative of former governor, Dr. Peter Odili, remarked that everyone bestowed with an award, last Saturday night, had distinguished themselves by their good character, personal achievements and positive contributions to society.
The governor stated that the eight governors and former governors honoured by the state were selected from different political parties because of their love for the growth and development of Rivers State.
He said: "I want to say to all of you that, Ortom, Seyi, Ugwuanyi, Ikpeazu, Fintiri (you are not with us, you are with your uncle), in terms of principle, these young men are the people you can trust any day any time.
"Bala Mohammed is a G-1, on his own, one man riot squad. But you can trust him. Fintiri, is my friend, he is our friend. It doesn't matter the differences. He wants his brother to be president. But we still keep our relationship, and that is the way it is supposed to be.
"I fought Umahi to the last. He never slept. But I don't know how God is trying to help him. Most of you remember I was the one who fought Oshiomhole. Sorry that I fought you. Until you got information you have never had before, Oshio Baba sorry. But I did it for the interest of my party."
The governor said the Honours Advisory Committee had nominated an array of Senior Advocates of Nigeria who have been at the forefront of Rivers State numerous legal battles with the Federal Government and other states.
He said their professional services, sacrifice and contributions were central to the state government successes in the various courts and the consequential economic benefits Rivers people now enjoy.
The governor said he would refrain from naming the lawyers and commending them publicly because similar gesture extended to President Muhammadu Buhari had elicited unwarranted acrimony in the Niger Delta.
He said: "Human beings instead of them to say I appreciate you, they become envious. Because I say Buhari thank you, I am having problems today. That is the country we are in. I am not a fan of Buhari.
"When a man has done well say he has done well in this area. If he has not done well you say so. I have no apologies to anybody. If Buhari did not release the money from 1999 which my party did not even release, I wouldn't have been doing what I am doing. I say it and I don't give a damn to anybody. I don't care.
"I got the money; I am not a fan of Buhari. He has not done well in many areas, but this one he has done well. My party members may not be happy. But they should not be angry, because this one, he did well.
"He gave me money and I used the money to do something for people in Rivers State. This money was there. Nobody paid us. I hear somebody saying that his three kilometre road would do my 15 flyovers. No problem. Do the three kilometres first. Tell Nigerians you are doing three kilometres."
The governor said he has advised governors of Ebonyi and Kogi states not to waste their money in supporting any governorship candidate in the state, because the Peoples Democratic Party (PDP), will win all elective positions in the 2023 general election.
"In my state, we know who is going to be our successor. I want to advise you, if you're spending money on anybody stop. Here we have a successor. It is not by my power, but it is by what we have done in this state. It's not that I want to impose a successor. It is not true."
Wike advised opposition political parties, especially the All Progressives Congress (APC), to avoid wasting money for electioneering in the state, saying that the Peoples Democratic Party (PDP) was the only party to beat in next year's general election.
He said, "As a lawyer, you must make money, but here, don't worry yourself; nobody would win here," urging opposition parties not to waste their resources campaigning in the state as they had nothing to show the electorate.
The governor specifically passed the message to APC chieftains present at the event, which include the Attorney-General of the Federation and Minister of Justice, Abubakar Malami, SAN; Governor Dave Umahi of Ebonyi State, and his Kogi State counterpart, Yahaya Bello, who were part of the awardees.
"I told David Umahi, Governor of Kogi, and Abubakar Malami, when they came to visit me: Don't put money here, it won't work; it is a 'no-go area'," Wike boasted.
According to the Rivers State governor, his government already has a successor, and his choice was based on the good works of his administration.
"In my state, we know who is going to be my successor. I want to advise you, if you are spending money on anybody, stop!
"Here, we have a successor. It is not by my power but by what we have done in this state. It is not that I want to impose a successor. It is not true. Bring a successor and tell people why you want to bring a successor," Wike said.
Explaining the rationale for honouring some of the awardees, Wike said, Ibrahim Idris was honoured for his genuine commitment to the development of Kogi State and the entire country.
"For two consecutive times, we have invited the two-term Kogi Governor, Alhaji Ibrahim Idris to commission two development projects in Rivers State, one was in March, and the other was in August, 2022.
"We hold him in high esteem, and consider him as a worthy ambassador of Rivers State.
"As a stakeholder for Rivers State project, we will not hesitate both now and in the nearest future, to continue to eat into his good time for the continuous development of the state."
The Benue State Governor, Samuel Ortom, who spoke on behalf of his colleagues, said governor Wike has demonstrated that he is a true patriot and nationalist by honouring Nigerians from the six geopolitical zones, irrespective of their religious and political persuasion.
"Today, in Nigeria as we match towards 2023, we are not looking at political parties, we are not looking at ethnicity, but we are looking at how we can salvage our country, Nigeria, and make it greater than where we are today. I thank you (Wike) for charting this course, and I believe that moving forward from here, that all of us who are here tonight will be a catalyst to how we can make Nigeria greater, economically, politically, socially, security wise, we will make it greater."
Similarly, the Attorney General of the Federation and Minister of Justice, Abubakar Malami, SAN, who spoke on behalf of the awardees, said Wike has taken governance to the next level.
"You have indeed demonstrated what it takes to be accommodative, what it takes to be a bridge builder, a builder of bridges across the Niger. You have established a bridge, we are happy crossing over to come around for the purpose of identifying with you in the expression of excellence attributed to the service of the nation, Rivers State."
Responding to the Rivers State honour, Idris described the event as epoch-making, considering the all-round development Governor Nyesom Wike has put in place in the state.
He expressed delight for being part of the success story of the state, advising other governors to strive to leave a good mark on the sands of time.
Chairman of the Rivers State Honours Advisory Committee, Chief Ferdinand Alabraba, said the law empowers the governor to confer honour on those who have contributed to the growth and development of the state.
This is the second edition of the conferment of state honours.
The first, still by Governor Nyesom Wike, was held in 2017 to climax the celebration of the state's Golden Jubilee.
At that time, 127 distinguished persons who served the state meritoriously in different fields of human endeavour were honoured.
Some of the awardees were honoured post-humously for their outstanding contributions to the growth of Rivers State at different times.
INEC Meets NCC 'Morrow Over Electronic Transmission Of Results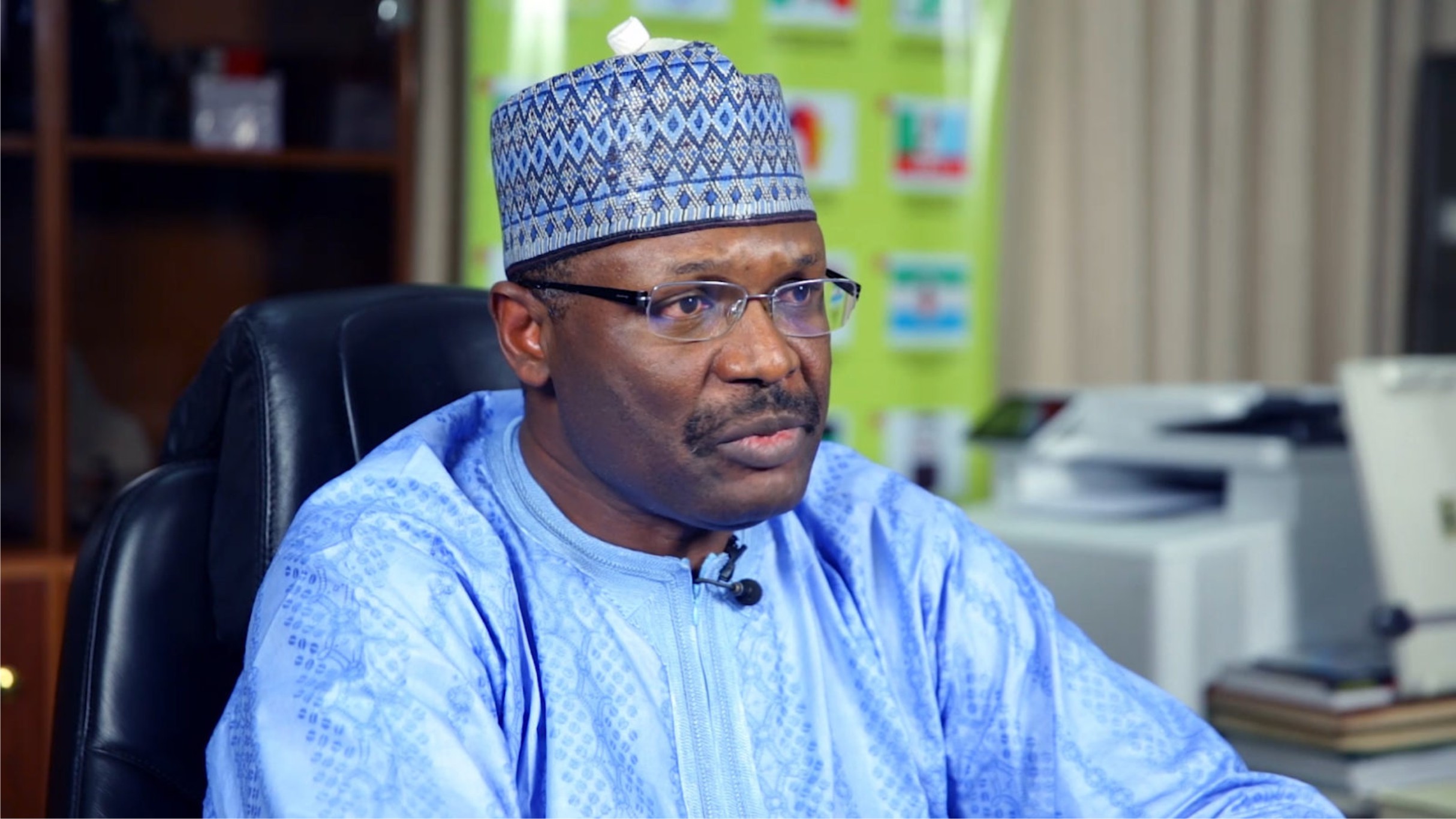 The Independent National Electoral Commission (INEC) said it has scheduled to meet with the Nigerian Communications Commission (NCC), tomorrow as part of efforts to consolidate on plans for electronic transmission of results in the 2023 general election.
The INEC Chairman, Prof. Mahmood Yakubu, made this disclosure at a one-day strategic interactive meeting with line editors in Lagos State.
According to Yakubu, the meeting would include chief executives of the four major telecommunication operators in the country.
Commenting on identified blind spots in the country's telecoms infrastructure, the INEC chairman said the commission was working with the NCC to find a solution for effective transmission of results from every part of the country in real time.
He said, "What the commission is doing is that we are in touch with the NCC. The NCC is the regulator of the telecoms industry in the country and we have already identified the blind spots", he said.
He said further that, "In fact, on Tuesday at 11 (am), we are going to meet with the NCC and the chief executives of the four mobile network companies to further discuss this issue of access and connectivity.
"We will find a way of dealing with this, working with the mobile network operators. The four of them: MTN, Glo, 9mobile, and Airtel".
The INEC boss, noted that the commission already had two years' experience transmitting results in real time from polling units, having commenced on August 8, 2020.
He said, "Since 8th August, 2020, we have conducted off-cycle and by-elections for 105 constituencies, and we have transmitted from all parts of the country.
"We have transmitted from rural Borno. We did so in rural Zamfara. We did so in rural Ondo, in Ilaje and Ese odo. We did so from Oporoma in Southern Ijaw in the middle of the Atlantic Ocean, and we have had no issues with the transmission of these results.
"But whatever the mobile network operators tell us, we will work together and ensure that we do so speedily, believing that in 2023, we are going to transmit from 176,846 locations".
Yakubu expressed satisfaction with the pilot conducted by the commission, saying there is enough connectivity for INEC to deploy and transmit results in a general election.
INEC Fixes Dec 12 To Jan 22 For PVCs Collection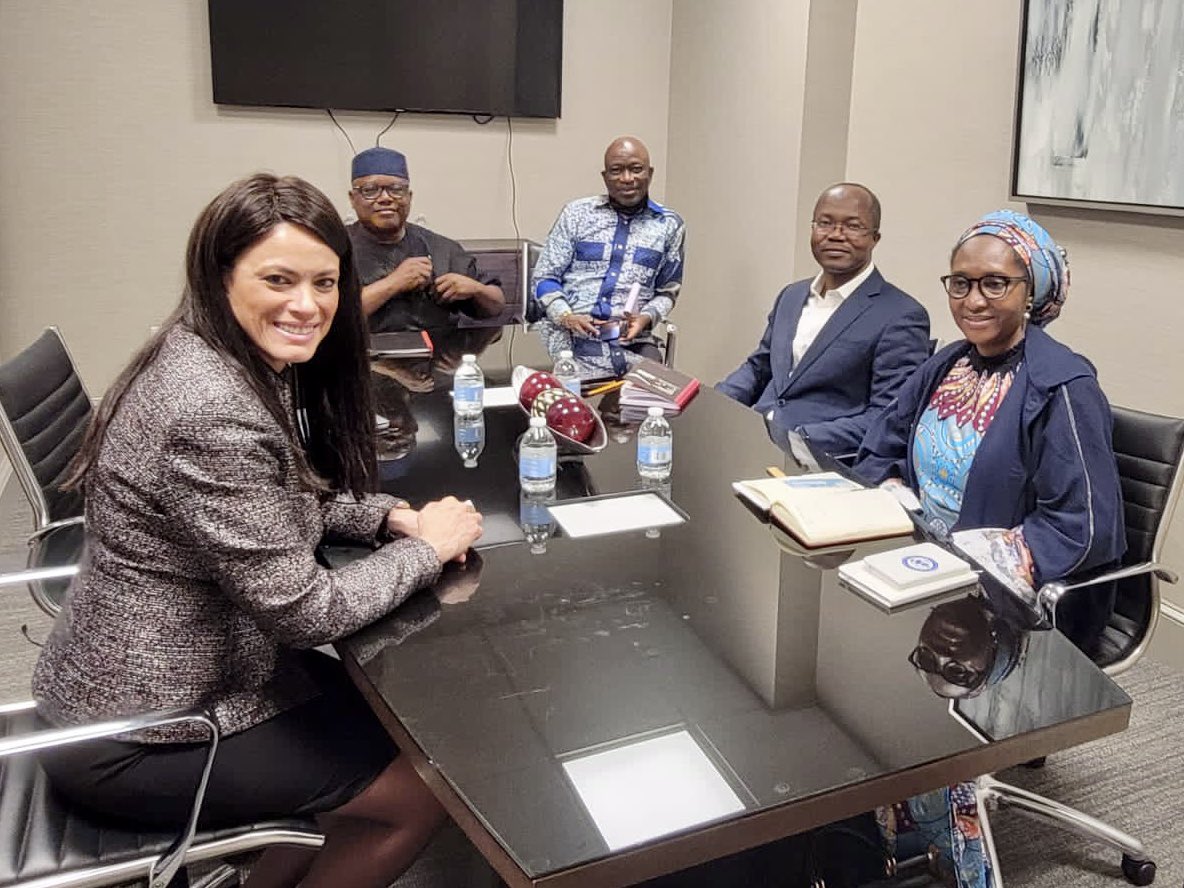 Independent National Electoral Commission (INEC) has fixed between December 12 this year and January 22 next year as dates for the distribution and collection of Permanent Voter Cards (PVCs) for next year's general elections.
It also disclosed that the collection will take place in all its 774 Local Government Offices throughout the country, adding that it has also devolved PVC collection to the 8,809 Registration Areas/Wards from Friday January 6 to Sunday 15.
The statement signed by National Commissioner and Chairman Information and Voter Education Committee, Festus Okoye, urged all eligible and valid registrants to collect their PVCs from 9.00am to 3.00pm daily, including Saturdays and Sundays.
"After the commission's meeting and deliberation on a number of issues, including the dates for the collection of PVCs nationwide, it has fixed Monday December 12, 2022 to Sunday January 22, 2023 as the dates for the collection of PVCs in all the 774 Local Government Offices of the Commission throughout the Federation", Mr Okoye said.
Updating further on the distribution of the PVCs, the commission also noted that "It has resolved to devolve PVC collection to the 8,809 Registration Areas/Wards from Friday 6th to Sunday January 15, 2023. Those that are unable to collect their PVCs at the LGA offices of the commission can do so at the Registration Areas/Electoral Wards.
"After the January 15, 2023, the exercise will revert to the Local Government Offices of the commission until January 22, 2023. All eligible and valid registrants can collect their PVCs from 9.00am to 3.00pm daily, including Saturdays and Sundays."