Return Stolen Loot, Kaigama Tells Nigerian Leaders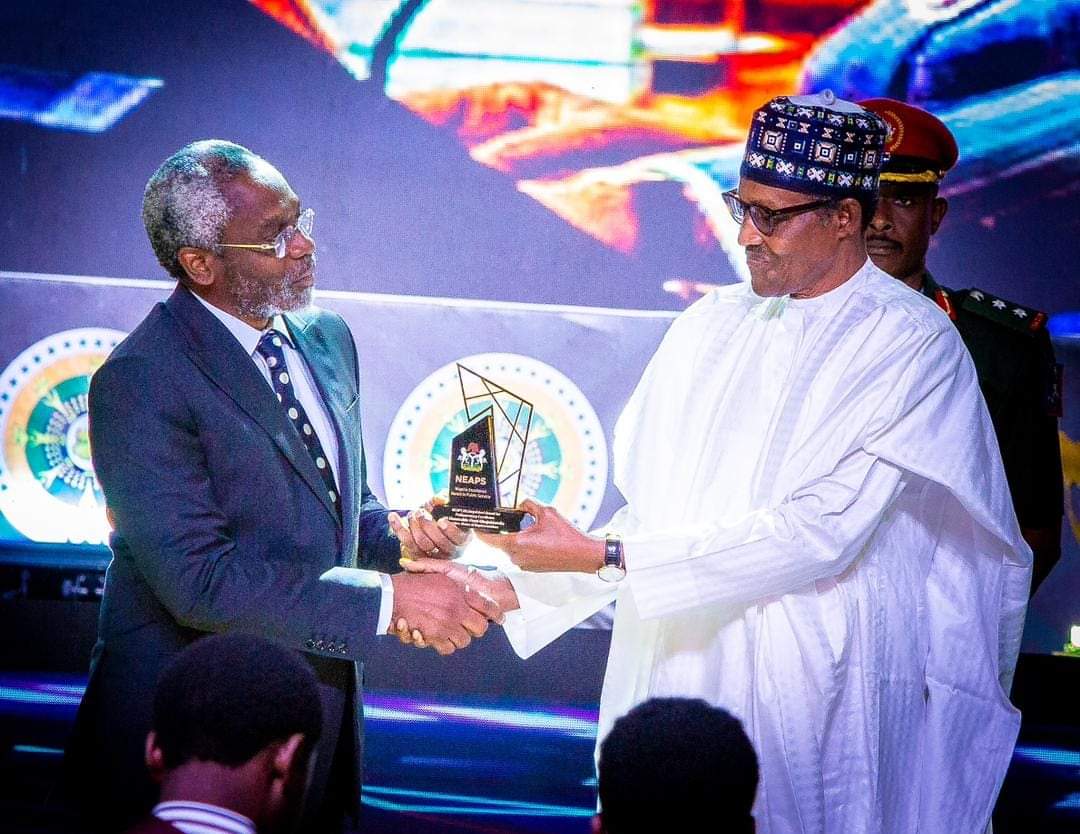 Nigerian leaders who looted public and individual treasuries should learn from the biblical Zacchaeus and return the stolen funds to all those they duped and seek forgiveness from God, the Catholic Archbishop of Abuja Diocese, Ignatius Kaigama, advised on Sunday.
He also said Nigeria would only experience greater success when greed changes to generosity and selfishness to selflessness.
According to him, all the proceeds of crime and recovered national assets should be put to judicious use, including building first-class, well-equipped and properly managed hospitals in every geo-political zone with citizens having easy access to them.
The cleric also exposed the tricks being deployed by politicians to win the 2023 election.
Kaigama stated these in his Homily delivered at Our Lady Queen of Nigeria Pro-Cathedral in Abuja with the theme, "The Merciful Face of God."
The cleric recalled that by entering the house of Zacchaeus, Jesus showed love to the sinner, but hated his sin, adding that He restored his dignity and sense of self-worth.
He said, "Zacchaeus thus broke away from his sinful habits and past ways to recreate a healthy relationship with God. His solemn announcement of his firm commitment to doing justice by sharing his wealth with the poor and making restitution fourfold to the defrauded should be a vade mecum (a guide for ready reference) for our leaders who have for long deprived the poor so much.
"This is a call to mindfulness in our nation, where large sums of money meant for the public good are stolen, misappropriated and diverted by those in political offices and public service. It is not enough to have a change of heart and repent of past sins but to restore to the rightful owners what is truly theirs.
"We continue to hope that the financial crimes and nation crippling activities will be curbed by the relevant financial crime agencies and the recovered national assets will be put into judicious use such as building first class, well equipped and properly managed hospitals in every geopolitical zone with citizens having easy access to them.
"It is so sad that some of these funds are recovered only to be stolen again by others. Zacchaeus was willing to take up his social responsibility towards his neighbours and so proves for us a model of a new political culture, giving up kleptocratic tendencies for equity and fairness to hold sway.
"Our nation will experience greater successes when greed changes to generosity and selfishness to selflessness. In this political season, people, depending on their political leaning, loyalty or sensitivity are filled with morbid fear and demonstrate paranoid political tendencies and hypersensitivity. Some people want to fight their way to power. Some apply the allure of money; some by gentle persuasion, but some, by hook or by crook.
"Some are so bitter that they neither forgive nor forget political wrongs even if they profess belief in God. Some exclude dialogue and friendly encounters and if you dare to say a good word, a positive word, about an opposition partner, or be seen in his/her company you become their instant enemy. This is what I call immature politics or politics without principles or decorum.
"Such people can unleash venomous anger on others for daring to be different. Instead of wooing you, they try to antagonize or even dehumanize you; making you feel you are committing an offence. Why fight and be ready to injure others for political interests?
2024: Kanye West Offers Trump Vice Presidential Ticket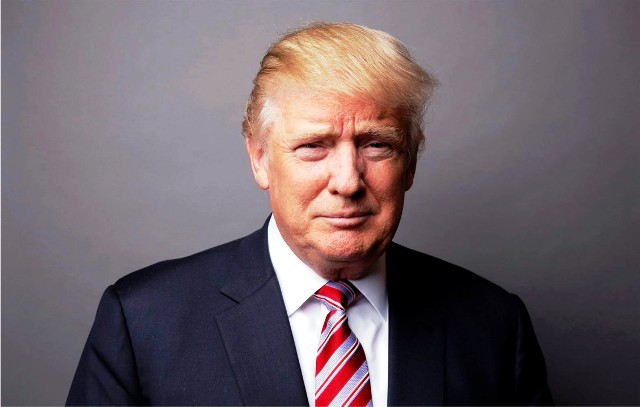 Barely forty-eight hours after he declared his interest to run for the President of the United States in 2024, American rapper, Kanye West, has asked Donald Trump, the former President of the United States to be his running mate in the 2024 election.
The music icon made this known on his Twitter page on Wednesday saying he paid a visit to the ex-President at his resort residence in Florida, Mar-a-Lago.
West said he kept Trump waiting, but he disclosed the clue of the topic of their conversation.
The 45-year-old artiste went further to ask his fans to guess how the former American leader would respond to the question.
West ran a Twitter poll on the difficult question he landed on Trump as he tweeted, "First time at Mar-a-Lago. Rain and traffic. Can't believe I kept President Trump waiting. And I had on jeans. Yikes!
"What do you guys think his response was when I asked him to be my running mate in 2024?"
Meanwhile, Trump had also launched his campaign to run and win the Republican presidential nomination in 2024.
Trump, who has been accused of supporting the mob invasion of the US Capitol Building on January 6, 2021, in protest of the victory of Joe Biden as the president, promised to make America "great and glorious again."
 INEC Vows To Clean Up Voters' Register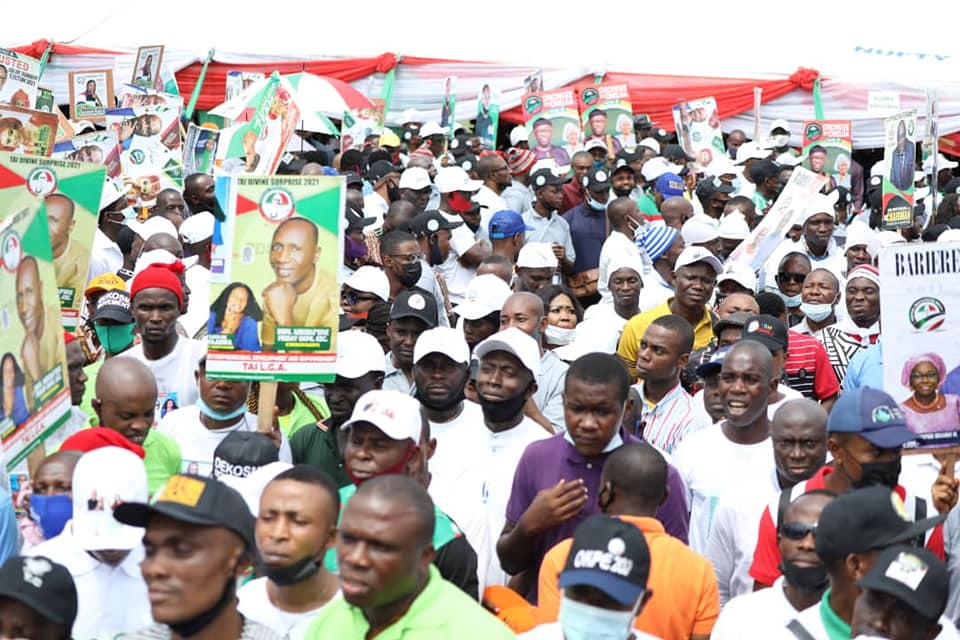 The Independent National Electoral Commission, INEC, on Wednesday, said it would dutifully clean up the voters' register that will be used for the 2023 general elections.
The Commission, through its Chairman, Prof. Mahmood Yakubu, said its decision to holistically scrutinize the voters' register, followed several complaints it has received from Nigerians.
The INEC boss, who spoke at a national stakeholders forum on elections, organised by the Nigeria Civil Society Situation Room, NCSSR, described the cleaning up of the voters' register as very critical to the impending polls.
He said: "We have been transparent in making the register available both online and manual copies in 9,583 locations nationwide (8,809 Wards and 774 Local Government Areas) for scrutiny by citizens as required by law.
"The voters' register is the largest database of citizens in Nigeria. Like all databases of this size, it cannot be perfect. However, the Commission believes that Nigerians are the real owners of the voters' register.
"They are therefore in a best position to point out ineligible persons on the register, including deceased persons, that will help the Commission to improve on this critical national asset.
"I want to reassure you that based on the observations made by Nigerians, we will dutifully clean up the register ahead of the election".
Besides, Prof. Yakubu, said there was no truth in the insinuation that the Commission would not allow Nigerians to view election results uploaded from various polling units, in real-time.
He said the Electoral Act, 2022, required the Commission to deploy technology on election day for voter accreditation and the upload of polling unit results to the INEC Result Viewing (IReV) portal.
"These processes will be achieved through the use of the Bimodal Voter Accreditation System (BVAS). I wish to reassure Nigerians that the BVAS has come to stay as the only means of voter accreditation.
"There will be no incident form on election day. Results from polling units will be uploaded to the IReV portal in real-time. Nigerians will view the results as they are uploaded.
"For the last two years, beginning from August 2020, the Commission has published results direct from polling units in 105 off-cycle Governorship and bye-elections in real-time and the results can still be viewed on the IReV portal.
"The 2023 General Election will not be different. There is no truth in any insinuation to the contrary. This should put to rest the erroneous notion that Nigerians will not have the opportunity to view polling unit results uploaded by Presiding Officers in real-time on Election Day", he added.
On the collection of Permanent Voters Cards, PVCs, the INEC boss said the process was delayed to allow the Commission to conclude the process of identifying and removing ineligible registrants that may attempt to use them during the election.
"We wish to assure Nigerians that the Commission will soon release the timelines and procedure for the collection of PVCs.
"We understand the anxiety of Nigerians to collect their PVCs and appeal for a little patience as we speedily conclude the necessary safeguards for a transparent process".
More so, Prof. Yakubu stressed that INEC was determined to frontally tackle the issue of excessive campaign spendings by political parties and their candidates, as well as what he termed as "diabolical practice of vote buying at polling units on election day".
He said the Commission will soon publish a summary of the guidelines on finances and election expenses of parties and candidates.
"Beyond that, we are mobilising every national institution with the responsibility for tracking and combating the illicit flow of funds as well as the broadcast and print media regulatory agencies to confront the problem head-on. The details of this will be unveiled shortly", the INEC Chairman added.
Meanwhile, in her remarks, the convener of the NCSSR, Ms Ene Obi, commended INEC for displaying the preliminary register of voters online for claims and objections.
She noted that though the Commission made improvements in the off-circle governorship elections it conducted since the 2019 general elections, "there are still several challenges of utmost concern".
"Nigeria is currently grappling with multiple security challenges across the country. We also witnessed the most monetized political primaries ever in the just concluded political party primaries for the 2023 general elections.
"What do these all portend for the 2023 General election?", Ms Obi queried.
She said the Situation Room will continue to work towards improving Nigeria's elections so as to ensure that the process is free, fair and reflects the choice of citizens.
Wike Isn't Asking For Too Much – Delta PDP Chieftain
A chieftain of the Peoples Democratic Party (PDP) Delta State chapter, Prof. Patrick Muoboghare, has said that the Rivers State Governor, Nyesom Wike is not asking for too much by demanding the resignation of the National Chairman of the party, Iyorchia Ayu.
Muoboghare, who stated this on Wednesday while reacting to the question on lingering crisis in the PDP in Asaba, advised Wike not to give up on Ayu's resignation.
He said, "The party's national chairman, Senator Iyorchia Ayu, has become the subject of contention
"Wike said the National championship should go to any political region in the South, is that asking for too much?
"Each time I hear Wike's name, I laugh. Somebody said Wike is a man, and I said no, Wike is not a man, Wike is the plural of a man, he is men because he is a dogged fighter. I like dogged fighters.
"Wike is not saying make me the party chairman, he is not saying make someone from Rivers State or the South-South the party chairman, but any political region from the south, is that asking for too much?
"Wike has tried and I encourage him. I pray for him everyday, do not give up on this party chairman fight. You see, if PDP had agreed that the party chairman should resign and indeed he resigned, these problems won't be there.
"How can you be having PDP presidential rallies and Gov Wike is not there, these other governors won't be there," he added.
Muoboghare who was the immediate past commissioner for higher education and a ranking PDP chieftain in Delta State, described Wike's fight as an honest battle.