Gas Price Overshadows Crisis In Oil Prices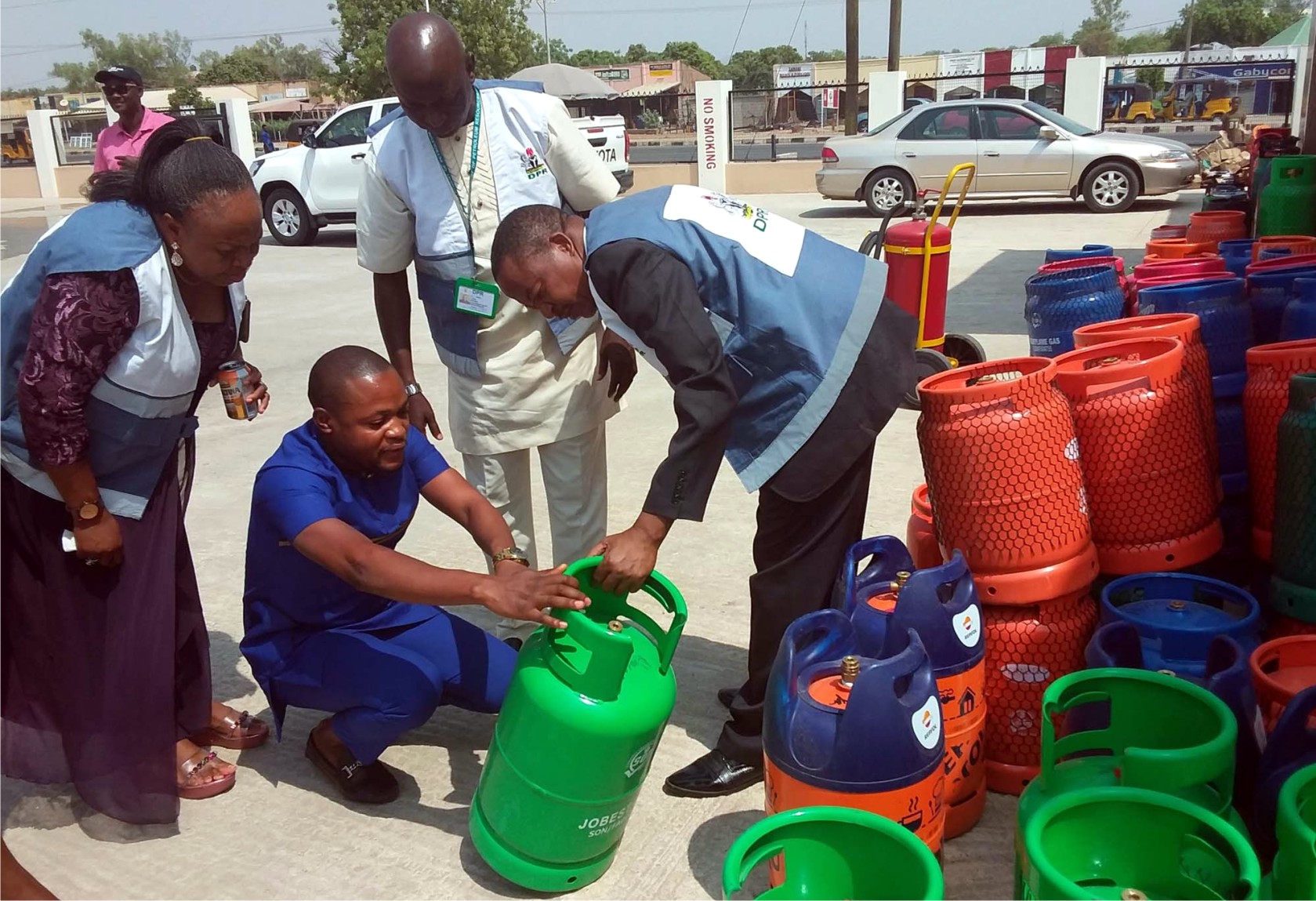 There have been so much media space dedicated to the gas supply troubles of the European Union and the associated spillover effect for developing economies that another fossil fuel problem has remained relatively unnoticed – oil prices.
Oil prices have been on a general decline over the past couple of months, shedding about 30 percent from the peaks reached earlier this year, pressured by expectations of a global economic slowdown.
The slowdown itself has a close causal link with energy prices, more specifically, oil and gas prices. And speaking of oil prices, despite the 30-percent drop in benchmarks, many buying nations are facing a steep bill for their oil imports, which would aggravate the challenge for their economies.
Take India, for instance, one of the world's biggest oil importers. A recent analysis in the Indian Express detailed that because of the oil price rally from earlier this year, India's trade deficit for the first half of the year had reached $150 billion and could double to $300 billion for the full year.
This would, in turn, cause a problem with the country's balance of payments as various parts of the economy slow down due to higher oil prices, not just in India but in the West as well. And speaking of the West, its European part has similar oil price problems to those that India has.
In a recent article on the troubles of oil-importing nations, Bloomberg noted that Europe was more than just a major importer of natural gas. The continent, and the EU specifically, also imports most of the oil it consumes, meaning it is highly vulnerable to price swings.
All the big European economies, including Germany, Italy, Spain, and France, the report said, depended on imported oil for as much as 90 percent of their consumption. And this means that, like India and China, the EU has a problem with the U.S. dollar.
A rally in the greenback resulting from tighter monetary policies at the Fed contributed significantly to the affordability problem that most oil importers have been struggling with this year.
Since most of the oil traded around the world is priced in U.S. dollars, the more expensive the dollar, even if oil prices themselves haven't changed much, the higher the import bill for this oil would be.
"A stronger dollar is a headwind for oil consumer nations whose currencies are not linked to the greenback," Giovanni Staunovo, commodity analyst at UBS, told Bloomberg.
"Over the last 12 months, oil prices have increased much more in local currency terms", he stated.
This state of affairs might have major implications for the oil markets of tomorrow. They might be markets with a bigger role for local currencies.
China—the world's largest importer of oil—has been trying to expand the use of its national currency in international trade for years. By a happy coincidence, its BRICS partner and major oil supplier, Russia, is very much on board with the idea of local currencies, especially so after the EU began shooting sanction packages at it following the invasion of Ukraine.
Other developing nations, including India, are also entertaining the idea of replacing the global trade currency with their local currencies in bilateral trade deals. India has even developed a mechanism for international deal settlement in rupees, although it is still paying for Russian oil in U.S. dollars.
This might be an emerging trend worth watching, but how it could play out in the European Union is an entirely different matter. The EU has time and again declared its close alliance with the U.S., especially in energy.
So, moving away from the greenback for oil trades would probably be as bad of an idea as President Macron's accusations that the U.S. is employing double standards in having lower gas prices at home than the price of the LNG that U.S. companies sell to Europe.
Yet, with the U.S. dollar's important role in the affordability of oil amid what is increasingly looking like a global economic slowdown, other importing nations might get a boost for their plans to move away from it and start using their local currencies more.
By: Irina Slav
Slav reports for Oilprice.com.
FG Admits Adjusting Petrol Pump Price …… Blames Scarcity On Smuggling
The Federal Government has admitted to adjusting the pump price of petrol to cater for the impact of high AGO diesel price on the cost of product transportation across the country.
The Nigerian Midstream and Downstream Petroleum Regulatory Authority (NMDPRA), which made this known in a statement, Friday, also said it was making special provision of diesel to marketers at a reduced price.
Recall that the Minister of State for Petroleum Resources, Chief Timipre Sylva, had in the wake of the increase in the price of petrol at filling stations, said the Federal Government did not give approval for such action.
In a statement titled, "Update on the Supply and Distribution Of Premium Motor Spirit (PMS) Nationwide", the NMDPRA attributed the current fuel scarcity in the country to the activities of smugglers, "who divert PMS meant for Nigerian market to neighbouring countries where PMS prices are significantly higher than Nigeria's regulated price."
The authority said it was engaging and collaborating with the Nigeria Customs Service to address this issue.
It said the price arbitrage between Nigeria and neighbouring countries has continued to grow due to inflation and the regional impact of the Russia-Ukraine conflict on the global energy value chain including international freight rates and coastal vessels charter rates.
The Authority reassured of petrol sufficiency, with available volume of over 1.6 billion litres as of 26th January 2023 both on land and marine, while the NNPC has additionally made firm commitment to supply more volume of PMS for the months ahead to guarantee national energy security and nationwide availability at the government regulated price.
According to the statement, "NMDPRA and key stakeholders including NNPC have put various measures in place to address the issues, including: Modest adjustment in the cost of product transportation to cater for the impact of high AGO price on transporters, while making special provision of diesel to marketers at a reduced price; Automation of products sales interface; Emplacement of a monitoring system in collaboration with government security agencies for distribution of products to retail outlets; Extended operating hours both at the loading depots and some selected filing stations as well as Rehabilitation of critical fuel distribution road network through federal government's tax credit scheme by the NNPC amidst regular stakeholders' engagements; among others."
According to the agency, the ongoing government effort to rehabilitate strategic Nigerian roads ahead of the rainy season has necessitated rerouting of tanker trucks conveying petroleum products to alternative roads, therefore increasing transit time and associated cost of product transportation.
It also said, "We have reinforced our monitoring teams and appropriate sanctions to checkmate the activities of erring marketers who are distorting our planned product flow to designated outlets in order to profiteer from price arbitrage have been emplaced.
Equinor To Divest $1bn Stake In Nigeria's Agbami Oil Assets
As the gale of International Oil Companies (IOCs) divestment from Nigeria deepens, Norwegian energy firm, Equinor, has hired Standard Chartered to assist in the sale of its major stake in an offshore oilfield in Nigeria.
The potential sale of Equinor's 20 per cent stake in the Agbami field offshore Nigeria could fetch up to $1 billion, according to Reuters' sources.
Equinor is reportedly looking to sell its Nigerian oilfield stake to focus on more profitable and newer projects, the sources said.
U.S. supermajor, Chevron, is the operator of the Agbami Field, which lies 70 miles off the coast of the central Niger Delta region and spans 45,000 acres. Chevron has a 67.3 per cent interest in the field, whose production has dropped in recent years. To offset field decline, infill drilling continued in 2019, Chevron says.
In 2020, the field produced 29,000 barrels of oil equivalent per day (boepd), down from 36,000 boepd in the previous year, according to our source.
The rumored sale makes Equinor the latest oil major looking to either exit or downsize operations in Nigeria.
ExxonMobil is trying to sell shallow water assets offshore Nigeria, but President Muhammadu Buhari made a U-turn in August on his initial approval of the asset sale to Seplat after the Nigerian Upstream Petroleum Regulatory Commission, NUPRC, declined to approve the deal.
TotalEnergies and Shell are also looking to sell assets in Nigeria. In May 2022, TotalEnergies launched the sale of its 10 per cent stake in a joint venture, SPDC.
Shell said as early as in 2021 that it did not see its upstream oil operations in Nigeria as compatible with its strategy to become a net-zero energy business.
Last year, Shell put on hold the sale of its onshore assets in Nigeria to comply with a Nigerian Supreme Court ruling to wait for the outcome of an appeal regarding an oil spill in 2019.
2023, Another Strong Year For Oil Industry
Last year was a good year for the oil industry. Despite predictions of its looming demise as renewable energy leads to electrification that in turn leads to the death of oil, fossil fuels were the stars of the year, with demand for all, including coal, notably rising.
Meanwhile, opposition to Big Oil grew louder and protests turned more extreme, with activists gluing themselves to streets and buildings, and vandalizing world-famous works of art in order to raise awareness of climate change.
Oblivious to this rise in the amount of activism, Big Oil went on to rake in record profits thanks to higher prices for the commodities it produces.
According to Reuters, Big Oil majors will report combined earnings of close to $200 billion for 2022, with many of the supermajors booking record quarterly profits during the year thanks to the combination of strong demand for energy and limited supply.
The industry also had a chance to reduce debt, thanks to the strong performance of its products last year.
Per Reuters, the combined debt of Big Oil has fallen to $100 billion, which is the lowest in 15 years and down by more than 50 percent from 2020, when it reached more than $270 billion as companies borrowed to survive.
But it's not all smooth sailing from here on out. First, there is the windfall profit tax that the EU and the UK decided to impose on energy companies in order to generate some money for its energy aid programs.
Shell said it expected the effect of the UK and EU windfall taxes will cost it $2.4 billion. It also said it may have to reconsider investment plans for the North Sea in light of that hit.
Meanwhile, despite political opposition to developing more oil and gas reserves in the UK, more than 100 bids were submitted this month for new exploration in the basin.
French TotalEnergies also said it would take a substantial hit from windfall taxes in the UK and the EU. According to the supermajor, it would come in at about $2.1 billion. As a result, the company said it will reduce its investments in the North Sea by a quarter, noting that the levy did not provide for any adjustments in case oil and gas prices fell.
Meanwhile, oil and gas prices did fall. Right now, oil is trading at around the same level it was trading a year ago and natural gas prices have fallen substantially in both Europe and the United States—its biggest supplier.
"The energy industry operates in a cyclical market and is subject to volatile commodity prices," Jean-Luc Guiziou, TotalEnergies' British head of exploration and production, told the FT this month.
"We believe that the government should remain open to reviewing the energy profits levy if prices reduce before 2028."
Exxon took it a step beyond criticism, filing alawsuit against the European Union to get it to drop the windfall tax. The company argued that the tax is counterproductive, would discourage investments and undermine investor confidence.
Yet Big Oil has some big investment plans, just not for Europe. Exxon and Chevron, per Reuters, plan to spend 10 percent more this year than they did last year, to the tune of a combined $41 billion.
BP will be spending more on its U.S. shale and Gulf of Mexico operations even though European supermajors as a whole are expected to be more cautious with their money because of the windfall taxes. But they will continue spending heavily on low-carbon projects.
"The European majors appear much more attractively valued than the U.S. majors on our estimates," HSBC said in a recent note quoted by Reuters. It is among banks that predict stronger share performance for European Big Oil majors after last year U.S. supermajors ruled the stock market.
If investment in low-carbon projects is the guarantee for stronger share performance, then HSBC is right.
Indeed, pressure is growing on the oil industry to set itself more stringent emission-reduction targets and make stronger commitments to decarbonize.
This pressure is unlikely to let up this year as governments in the EU, the UK, and the U.S. double down on their climate change plans, too.
Chances are that 2023 will be another strong year for the oil industry simply because those companies came in strong into the new year and demand for oil and gas is not expected to fall—on the contrary.
The EU will need to buy more gas to refill its storage and it will continue using oil products that it no longer buys from Russia. China is reopening and most observers expect a rebound in oil and gas demand to come sooner rather than later. Even the U.S., for all its green ambitions, is unlikely to stop being the biggest consumer of oil in months. The immediate future of Big Oil is certainly bright.
Slav reports for Oilprice.com