Flooding: Experts Blame Nigerians' Attitude, Govt's Neglect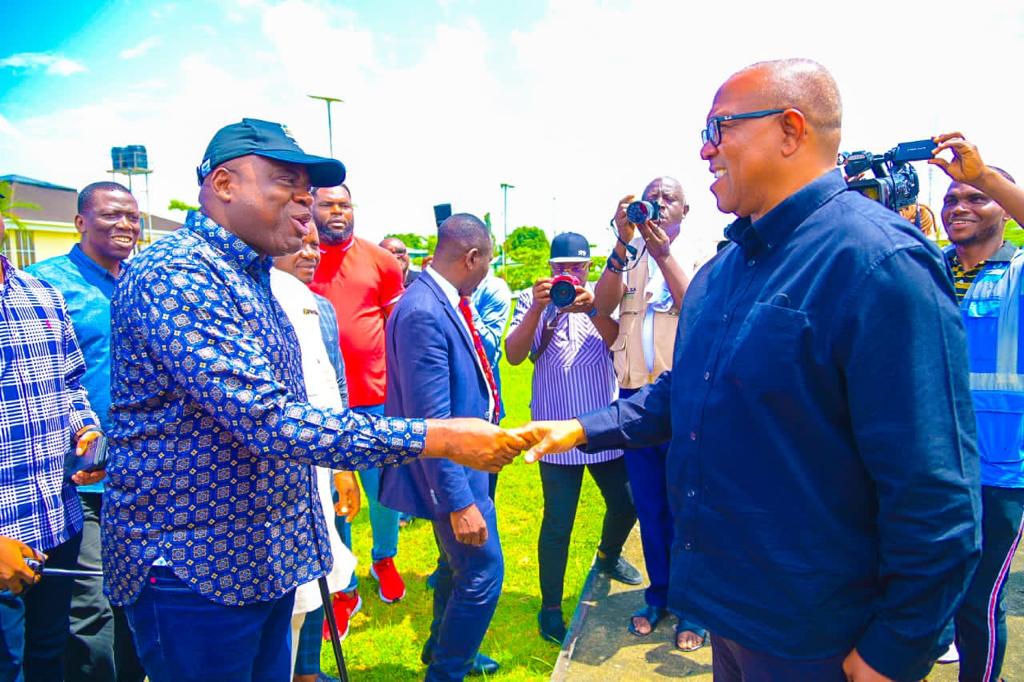 Some environmentalists have blamed the attitude of some Nigerians who block drains with waste and build on water channels, resulting in aggravation of flooding in communities, towns and cities.
The experts in a survey conducted by The Tide's source in the South-South region also blamed the situation on government's poor waste management
They alleged that government neglected flood forecasts by the Nigerian Meteorological Agency (NiMeT) and the Nigeria Hydrological Services Agency.
The respondents further said the absence of active town planning laws and poor implementation of existing ones were part of the causes of flooding.
According to them, some states have obsolete laws while others cannot implement them due to corruption.
The experts added that these lapses had caused serious devastation in the country as many lives and properties had been lost and many rendered homeless.
They, however, urged government to immediately institute preventive measures both at the State and Federal levels to tackle the menace.
According to the Director General, Cross River State Emergency Management Agency, Mr Princewill Ayim, there was an early red alert from NiMeT that water would be discharged from the Lagdo Dam in Cameroon on September 13, 2022.
"Unfortunately, there was no proactive measures taken by the Federal and State Governments to prevent the water from causing havoc in Nigeria.
"The Lagdo Dam has contributed largely to the flooding being experienced in some states in the south," he said.
An environmentalist in Calabar, Mr Osita Obi, said ensuring clean drainages at all times as well as effective waste control and management system would assist in abating flooding.
A town planner with the Cross River Town Planning Service, Mr Anthony Okon, said neglect of town planners in building projects contributed to blockage of waterways and submerging of buildings during flooding.
Similarly, the Chairman, Nigeria Institute of Town Planners, Edo State Chapter, Inanigie Audu, observed that the flood ravaging the country was a product of uncoordinated and unregulated human activities over the years.
Audu noted that cities and towns had been left to grow in an unregulated manner and services of the town planners were not employed for proper development.
According to him, builders even go as far as sand-filling swampy areas and building on waterways.
"There are natural drainage created by nature such that when town planners are designing a building layout, they recognise these natural drain areas.
"And when rain falls, water naturally drains into them as provided by nature.
"We need State Governments to domesticate the Urban and Regional Planning Decree of 1992 to empower and protect town planners to carry out their duties effectively,'' he said.
He expressed regret that the neglect of meteorologists' forecasts for hazardous weather and climate conditions by Nigerians and government had compounded the problem.
Audu said the issue of climate change made it imperative for government to act otherwise.
An environmentalist in Auchi, Mr Abass Ibrahim, urged the federal government to intensify efforts to reduce the impact of climate change in the country.
Ibrahim, a lecturer in the School of Environmental Studies, Auchi Polytechnic, said that the torrential rains being experienced at present impacted on the soil capacity to absorb the high volume of water.
"This means that the flowing water will have to find a channel for itself. In situations and where flood plains have been blocked by buildings, the implication is flooding,'' he said.
The expert highlighted decaying drainage infrastructures, dumping of refuse in water channels and poor environmental governance as part of the causes of flooding.
Ibrahim, however, urged Nigerians living in flood-prone areas to adhere to NiMet's weather predictions and take appropriate measures to prevent loss of lives and damage to property.
Meanwhile, churches, mosques, markets, schools, and houses in no fewer than 12 communities were submerged by flood recently in Etsako Central Local Government Area (LGA) of Edo.
The communities are Udaba-Ekphei, Anegbette, Ukpeko Orie, Ofukpo, Agbabu, Osomegbe, Udochi, Yelwa, Ake Island and Ifeku Islay.
Crops affected by the ravaging flood include rice, cassava, vegetables, potatoes and groundnut among others.
A victim from Udaba community, Mr Isaac Omoaka, said that since he was born, he had never seen such devastation by flood, adding, ''this year's flooding is 10 times that of 2012.
The traditional ruler of Anegbette, Chief Geffrey Ugbodada, said that the flood had inflicted untold hardship on his people, rendering them homeless and helpless.
"Our people are very hardworking farmers who do not depend on government or support from anyone to earn a living,'' he said.
He, however urged government and good spirited Nigerians to donate relief materials to the victims of flood disaster in Nigeria.
Also in Delta, Chief Sylvanus Ejezie, Chairman, Rice Farmers Association of Nigeria (RIFAN), urged government to support the victims, especially farmers with food and other relief materials to enable them to recover from the disaster.
Ejezie lamented his loss of over 70 hectares of rice farm, home and rice mill, adding that Oko communities including Omelugboma were all submerged.
"I have lost everything; over 36 hectares of rice farm in Omelugboma here in Oko, and another 40 hectares at Ngegwu, Ajaji, Illah to flood.
"Also, flood has taken my rice mill at Abraka in Asaba; there is nothing left for me.
"The situation is terrible and it will be difficult for me to start all over again without government support,'' he lamented.
On his part, the Delta Commissioner for Agriculture and Natural Resources, Dr Godfrey Enita, decried the devastating effect of the flood, particularly on farmers and the nation's economy.
"We visited some hectares of rice farms which have been taken over by flood. This is massive destruction running into millions on naira; these are all large scale farms," he lamented.
Enita said that field officers had been directed to open desks for enumeration of victims, and expressed hope that the government would assist to mitigate the impact.
The Delta Chairman, Fishery Cooperative Federation of Nigeria, Chief Adim Nwokobia, lamented the challenges facing the nation's economy including insecurity, high cost of farm inputs, rising inflation and flood.
He urged government to address food insecurity by giving soft and interest-free loans, grants, as well as implements to real farmers to enhance food production.
Nwokobia said that no nation could survive on crude oil without food needed for development, and predicted scarcity of food and starvation if the flood remained unabated.
"As we speak, my fish farm at Camp 5, Anwai, near Asaba which is running into millions of naira has been submerged.
"So, having lost everything, even if the flood stops today, I will find it difficult to start my business again without the assistance of government.
"If nothing is done quickly to arrest the yearly flooding in the next three years, there will be no food to eat even if you have money to buy.
Similarly, a farmer and victim of flood in Rivers, Mr Sodin Akiagba, said that Engenni Community was one of the worse flood-hit areas in Ahoada-West Local Government Area.
Akiagba, the spokesman for the Engenni Ethnic Nationality Forum (EENF), said that the huge loss of farmlands posed great danger to food security in 2023.
Contributing, Prof. Wai Gosi of the Faculty of Environmental Sciences, Rivers State University, Port Harcourt, accused the federal government of poor response to the NiMet's flood predictions.
According to him, government has continued to neglect the construction of the Dansin Hausa Dam expected to accommodate water whenever there is an excess release from the Cameroon's Lagdo dam.
Gosi urged the federal government to as a matter of urgency commence construction of the dam to save the country from further flood disaster.
A waste management expert in Port Harcourt, Mr Joseph Abu, said that apart from climate change, Nigeria had yet to implement environment-friendly policies aimed at flood prevention and control.
He noted that most populated cities in the country were faced with the challenge of managing non-bio degradable materials like plastic waste which also accumulated in drains, preventing free flow of water.
Abu said most residents were fond of dumping refuse in drains either due to inadequate dump sites across residential areas or habit, adding that this had contributed to perennial flooding over the years.
In the same vein, another environmentalist, Mr Fegalo Nsuke, said that government had greater role to play than the citizens who were regulated by government's standards.
''If government is failing to set and enforce standards, citizens will naturally flout rules.
"Sadly, the flood has created security issues and emergencies with children, girls, women and young people becoming vulnerable to abuse and crime," he said.
Nsuke also criticised inadequate synergy between government and town planners, adding that town planners lacked legislative powers to oversee buildings and constructions.
Collaborating him, a town planner in Akwa Ibom, Akpabio Ufot-Akpabio, opined that adequate and holistic physical planning, management and development must be put in place to mitigate flooding in the country.
Ufot-Akpabio, a representative of Akwa Ibom in the Town Planners Registration Council of Nigeria (TOPREC), told NAN that some states were still operating obsolete colonial town planning laws.
However, Dr Sunday Ntoiden, Controller, Federal Ministry of Environment in Akwa Ibom, maintained that even when town planning was perfect, attitudes of Nigerians must change to avoid the menace.
''You see people carrying bags of waste to dump inside drains. You see people build shops and block drains and water will not flow the way it should. So attitudinal change has to be addressed,'' he said.
Ntoiden, however, urged government to sensitise residents on the best practice of waste disposal, advising residents to inculcate the habit of desilting drainages, especially during raining seasons to avoid flooding.
Similarly in Bayelsa, Prof. Dimie Miebi, of the Department of Geography and Environmental Management Sciences, Niger Delta University, Otuoke, said poor or non-existent drainage systems caused flooding in Nigeria
Miebi said Nigeria's increasing urbanisation had contributed to the growing proportion of ground surface concrete, preventing percolation of water.
He said that the anthropogenic factors, including roadside dumping, dumping in canals, and dumping in drains worsened flooding problem in Nigeria.
Meanwhile, an economist in Yenagoa, Dr Hebron Oweifa, has called for active implementation of planning laws, eradication of political interference and checking of corruption to ensure effective town planning.
Delta Debt Profile Hits N272bn -Commissioner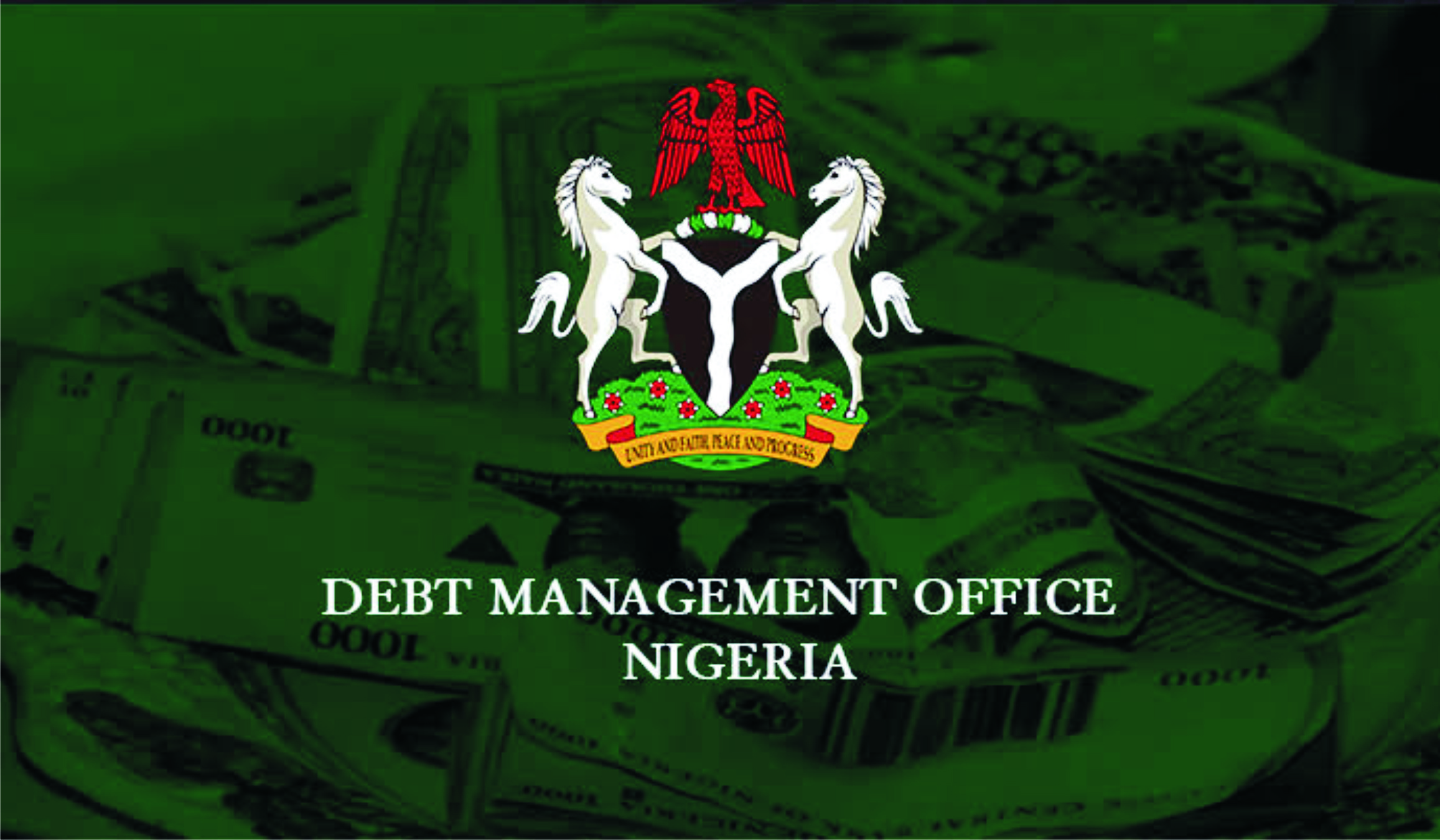 Delta State Commissioner for Finance, Chief Fidelis Tilije, has disclosed that the state's total debt profile currently stands at N272 billion.
Tilije, who disclosed this at a news conference in Asaba, said the N240 billion refunds from the Federation Accounts Allocation Committee (FAAC) was not a loan but the state's share of 13 per cent crude oil derivation arrears from 2004 till date.
The Commissioner, in company of Mr Olisa Ifeajika, Chief Press Secretary to Governor Ifeanyi Okowa, noted that the State Government could offset its current debt if it discounted 100 per cent of its share of N240 billion refund approved by the Federal Government.
"The total debt profile of Delta State as we speak is N272 billion. Out of this, N84 billion is due to contractors and pension arrears is about N27 billion.
"The rest are the debt profile, most of that were actually inherited by the Governor Ifeanyi Okowa-led administration.
"And in this past months, we have a total expected refund of N240 billion with respect to the 13 per cent oil derivation refunds to nine states that is ongoing.
"We had initially wanted to phase out many legacy projects that we wanted to complete. We approached the State House of Assembly and got approval to discount N150 billion, which we pruned to N100 billion as bridging finance facility from the N240 billion.
"I did say recently that out of this N240 billion that is expected from FAAC receipts, Delta (State) has received N14.7 billion in three quarterly instalments.
"And out of this N100 billion bridging finance, we have accessed N30 billion from the commercial market," Tilije said.
He said with the totality of the refunds expected from FAAC, the state could clean up the outstanding debt profile if it fully discounted the N240 billion.
The Commissioner explained that the Governor, being a prudent manager of human and resources, felt that it would be necessary not to allow a repeat of the experience he had as new government in 2015.
"At inception in 2015, Governor Okowa's administration saw hell managing the lean resources available to the state as a new government.
"This informed why all the State Governments had to take a bailout fund from the Federal Government in 2015.
"The truth is that if the State Government had totally taken or fully discounted the N240 billion FAAC refund, the next successive government will fall back to the experience Governor Okowa had in 2015.
"So, unlike the other oil producing states, who fully discounted their refunds, Okowa decided to be his brother's keeper, take a percentage of the N240 billion and leave the rest for the incoming government to access over a period of four years.
"Besides, if we had gone ahead to discount the N240 billion in full, we would have been able to clean up all our outstanding debt," the Commissioner said.
Tiliji noted that every government financed its budgets from FAAC receipts Internally Generated Revenue (IGR), borrowings and sundry facilities and tasked the social media to always report facts.
Noting that the government was transparent and had nothing to hide, Ifeajika said the State Government is conscious of the rule of law, which informed why it approached the State House of Assembly for approval to access the bridging finance facility from the commercial market.
"In Delta, we are transparent, we have nothing to hide. The Governor has assured that all the legacy projects will be completed before the end of his administration."
Auditors Uncover Massive Payroll Fraud In PAP -Committee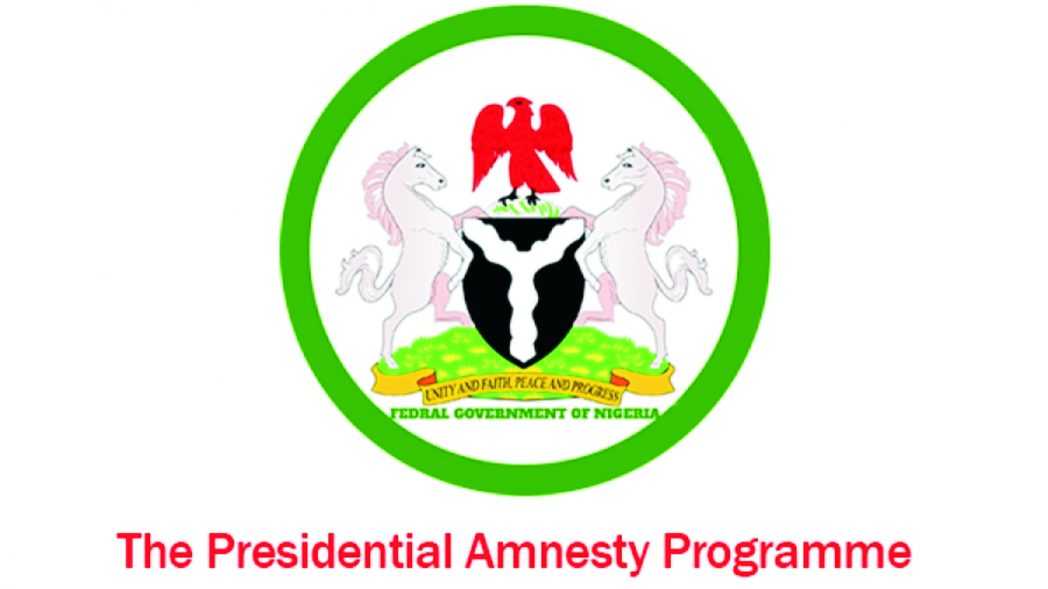 The Strategic Communication Committee (SCC) of the Presidential Amnesty Programme (PAP) has disclosed that external and internal auditors recently uncovered a massive payroll fraud in PAP.
The SCC Chairman, an ex-agitator, Mr Nature Kieghe, said at a news conference in Yenagoa that the discovery showed an individual was receiving stipends of 33 persons through fraudulent means.
He said about 513 persons were linked to multiple payments, insisting that the new management of PAP was poised to reposition the scheme for optimum performance.
Kieghe said following the development, the Interim Administrator, Maj.-Gen. Barry Ndiomu (rtd.), immediately initiated verification of all beneficiaries of the programme as part of the ongoing investigation.
He explained that the audit and efforts of Ndiomu to clean the payroll was the reason some beneficiaries of the programme had yet to receive their monthly stipends, adding that all affected and genuine outstanding stipends would be paid after verifications.
Describing Ndiomu's efforts as proactive, Keighe said upon assumption of office, the amnesty boss renegotiated all existing contracts with vendors and in the process saved N1.5bn for PAP.
"Ndiomu initiated internal and external audit of PAP's database. The auditors uncovered monumental fraud, especially in the payment of stipends where an individual is receiving stipends meant for 33 persons through fraudulent means.
"The proactive interim administrator has ordered immediate verification of all delegates to be carried out next week. Delegates are to be rest assured that whoever that is verified will be paid immediately.
"Upon assumption of office, Gen. Ndiomu initiated plans to renegotiate the existing contracts with vendors. In the process, he has been able to save over N1.5bn", he said.
Keghie said Ndiomu had concluded plans to set up cooperatives to be managed by ex-agitators and supervised by consultants and experts in grant management.
"The ex-agitators will be given grants of over N500m and revolving loans. They are to take responsibility for the success of the cooperatives.
"International donor agencies will be involved in providing grants and aids. He has opened channels of discussions with the foreign loans," he said.
He noted that five months after his appointment, Ndiomu had replaced the Train, Employ and Mentor (TEM) model with the Train, Empower and Exit (TEE) to allow empowered beneficiaries to exit the programme.
While observing that Ndiomu had shown more commitment, patriotism, transparency in the management of PAP, Keighe said the PAP boss had also indicated interest to revive the vocational training centres for ex-agitators.
He said: "Ndiomu has concluded arrangements to complete the construction of the four vocational training centres located in Bayelsa, Rivers, Delta and Ondo states.The centres will be fully equipped with state-of-the-art equipment.
"Ndiomu is committed to the idea of transforming the lives of the ex-agitators through innovative and structured training schemes".
According to Keghie, it was imperative to inform members of the public that Ndiomu had not delisted anybody, but working round the clock to sanitise the PAP register for the good of the ex-agitators and the Niger Delta region.
He called on aggrieved ex-agitators to suspend all their planned actions against the PAP management and support the efforts of Ndiomu to sanitise the programme.
Police Arrest Four, Condemns Jungle Justice In Edo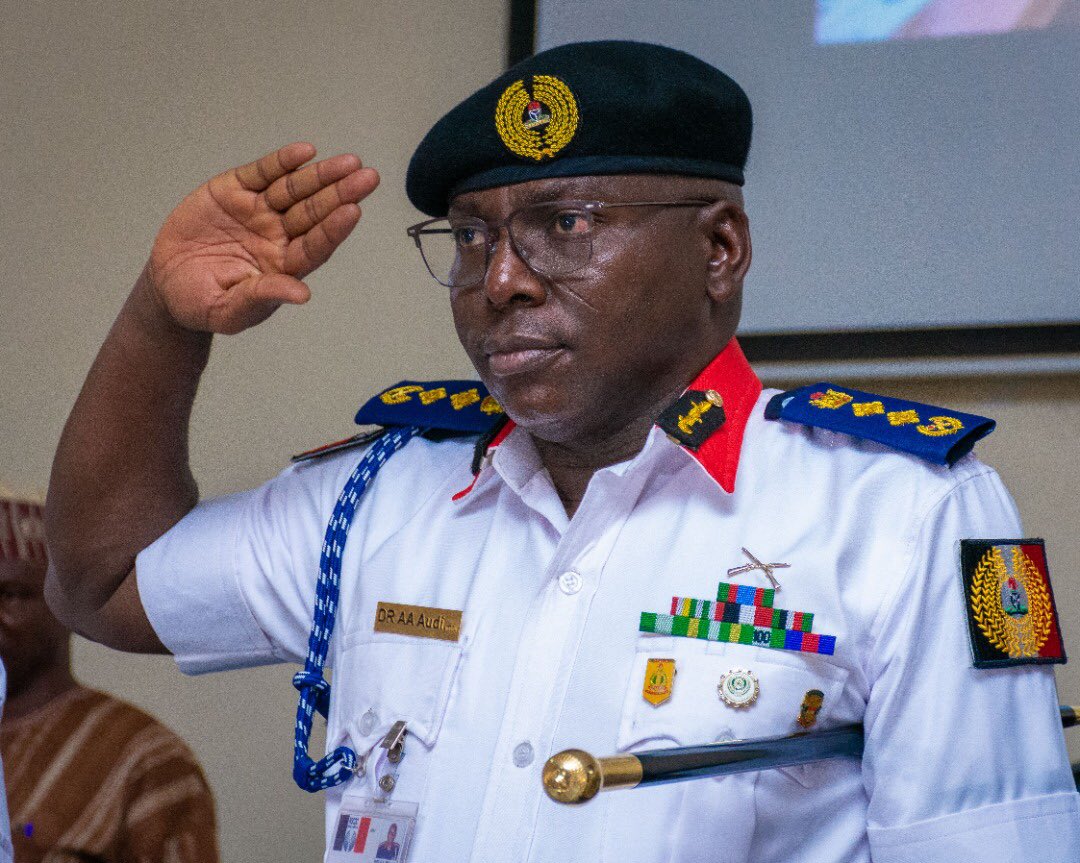 Edo State Police Command on Monday arrested four suspects in connection with the death of a man suspected to have been killed by a mob in Benin.
Police also expressed displeasure over the incessant cases of jungle justice, without considering the rule of law.
This is contained in a statement signed by the Public Relations Officer of the Command, SP Chidi Nwabuzor, in Benin.
The suspects are Emmanuel Igube (19), Matthew Gimba (39), Monday Nathaniel (30), and Gabriel Akuba (20).
According to Nwabuzor, the man's identity is yet unknown, but that he died in the hands of a mob, on Sunday at Iyanamo Community, Off Ekehuan Army Barracks, Benin .
"The victim was allegedly mobbed over an allegation that he stole an unregistered motorcycle", he said.
He, however, said the Commissioner of Police, Mr Mohammed Dankwara, frawned at incessant cases of jungle justice in the state.
He, therefore, implored citizens to repose more confidence on the rule of law and in the law enforcement institutions.
He said the four suspects linked to the death of the deceased, were assisting the Police in their investigation.
The CP, he further stated, had directed that the case be transferred from Evbuotubu Police Station to the State Criminal Investigation Department (SCID), Benin for further investigation.
Similarly, the Edo State Police Command have arrested three suspected armed robbers/Eiye secret cult members, and recovered guns in Benin.
The Police Public Relations Officer, SP Chidi Nwabuzor, confirmed this in a statement in Benin.
According to him, "the three dare devil armed robbers and members of Eiye Secret Cult Confraternity were on Sunday arested by the Operatives of Anti-Robbery Team of Ugbekun Divisional Police Headquarters, Benin."
He said the police stormed a certain Hotel along Enomayo, Off Upper Sakponba Road, Benin, and arrested one Bright Omonowa, Clifford Patrick, and Isaac Peter, and recovered one Cut-to-size locally made gun and one Black Beret of Eiye Secret Cult Confraternity.
He said the arrest followed a credible intelligence on the suspects' clandestine meeting in the Hotel.
Nwabuzor said the Commissioner Of Police, Edo State, Mr Mohammed Dankwara, warned members of the various secret cult confraternities and their sponsors to desist from their impious activities in the State, or be ready to face severe punishments.
He said the CP reiterated his commitment to fight arduously to see that crimes and criminality were reduced to a barest possible minimum.