Buhari Off To South Korea For Global Summit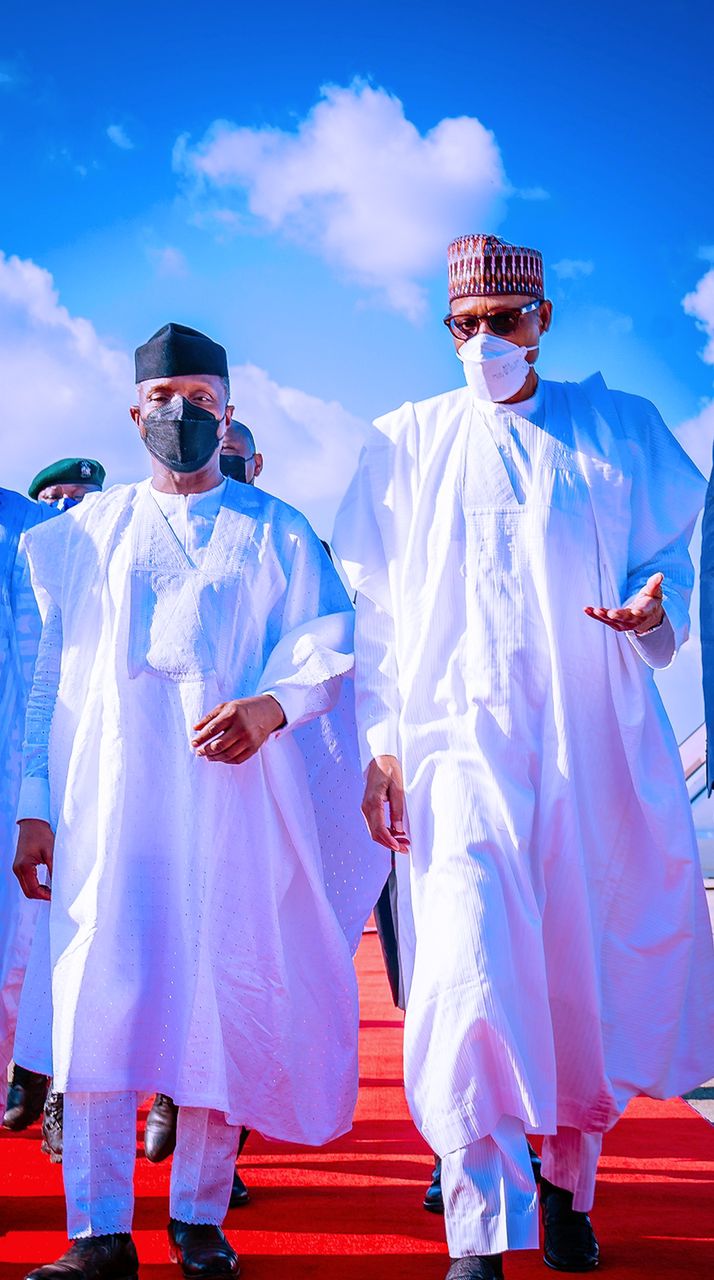 President Muhammadu Buhari, yesterday, departed Abuja for Seoul, South Korea, to participate in the First World Bio Summit, 2022.
The two-day summit (October 25-26) with the theme: 'The Future of Vaccine and Bio-Health' is jointly being organised by the Government of the Republic of Korea and the World Health Organisation (WHO).
Nigeria was invited to the summit based on her selection with five other African countries by WHO and the European Union (EU) during the last EU-African Summit in Brussels, Belgium in February this year for mRNA technology transfer and Global Training Hub for Bio-manufacturing of vaccines on the African continent.
Also expected to feature at the World Bio Summit are CEOs of global vaccine and Biologics companies who will share and shape ideas on the theme, given that "global health security profoundly depends on the innovation and development in the bio-industry.
"The partnership between the Republic of Korea and WHO is, therefore, to underscore not only the above historic truth, but also the need to launch international stage-efforts on the nature of creativity and innovation required to contain any future health pandemic.
"President Buhari, who is expected to deliver a Statement at the Summit, and meet separately with President Yoon Suk-yeol of the Republic of Korea, will also seek other ways of more effective partnerships that impact positively on the lives and safety of Nigerians during his other engagements and meetings while in Seoul," Presidential spokesman, Femi Adesina, said in a statement,last Saturday.
Accompanying the Nigerian leader are: Governors Aminu Bello Masari and Abubakar Sani Bello of Katsina and Niger states; Geoffrey Onyeama, Osagie Ehanire and Adeniyi Adebayo, Ministers of Foreign Affairs, Health, Industry, Trade and Investment respectively; and Timipre Sylva, Minister of State, Petroleum Resources.
Others on the delegation are: National Security Adviser, Maj.-Gen. Babagana Monguno (rtd); Director-General, National Intelligence Agency,Amb. Ahmed Rufai Abubakar; Director-General, NAFDAC,Prof. Moji Adeyeye; Director-General, NCDC,Dr. Ifedayo Adetifa; Director-General, NIMASA,Bashir Jamoh; Chairman, NiDCOM,Hon. Abike Dabiri-Erewa; as well as other top government officials.
Buhari is expected back home after the summit.
EFCC Secures 3,328 Convictions In 11 Months …Train Rivers Journalists On Crime Reporting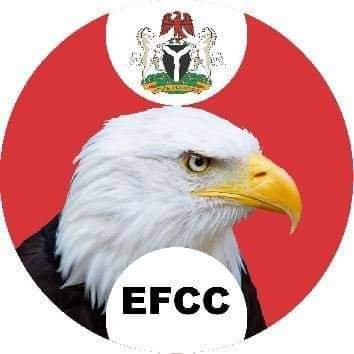 Determined to win the war against corruption and other financial crimes, the Economic Financial and Crimes Commission (EFCC), has said it recorded a total of 3,328 convictions between January 18 to November, this year.
The commission also hinted that the giant strides were recorded in the areas of assets recovery owing to the recent forfeiture to the Nigerian Government of the sum of N755million recovered from a former accountant-general of the federation, and three luxury properties worth millions of naira recovered from Col Bello Fadila, a former aide to erstwhile National Security Adviser, Col Sambo Dasuki.
The Executive Chairman of EFCC, Abdulrasheed Bawa, made this assertion while delivering his goodwill message during a one-day workshop on financial crimes reporting organised by the commission for selected journalists in Port Harcourt, yesterday.
Bawa, who was represented on the occasion by the Assistant Commander, EFCC (ACE), Nwanneka Nwokuke, who also doubles as the zonal commander, EFCC, Port Harcourt, further said the commission secured interim forfeiture of 40 assets in Nigeria, United States of America, London and Dubai, belonging to former Deputy Senate President Ike Ekweremadu.
"Two weeks earlier ,another court issued a final forfeiture order of two properties situated in Abuja belonging to Diezani Allison-Madueke, former minister for petroleum resources."
The EFCC boss said the anti-corruption campaign requires concerted efforts from all and enjoined members of the public, including the media to be part of the effort by reporting cases of corruption to the EFCC.
He averred that the workshop was designed to enhance the capacity of members of the Fourth Estate of the Realm to discharge their constitutional duties, adding that the media plays a critical role in the fight against economic and financial crimes.
According to him, this recognition has been the fulcrum of the commission's partnership and collaboration with the media over the years.
"Accordingly, the EFCC owes the media a debt of gratitude for its support over the years", he said.
He assured that the commission would work in synergy with INEC and other stakeholders to preserve the integrity of the electoral process, adding that the EFCC would ensure that the Electoral Act was fully enforced, and those who seek to influence voters through financial inducement were brought to justice.
Challenges of prosecuting economic and financial crimes in Nigeria; best practices in financial reporting:a view from the inside; and peculiarities, trends apologies, and challenges of cyber crimes enforcement in Nigeria; were lectures delivered at the interactive workshop.
By: Amadi Akujobi
2023: Vote Where Okezie Votes, Wike Tells Abia People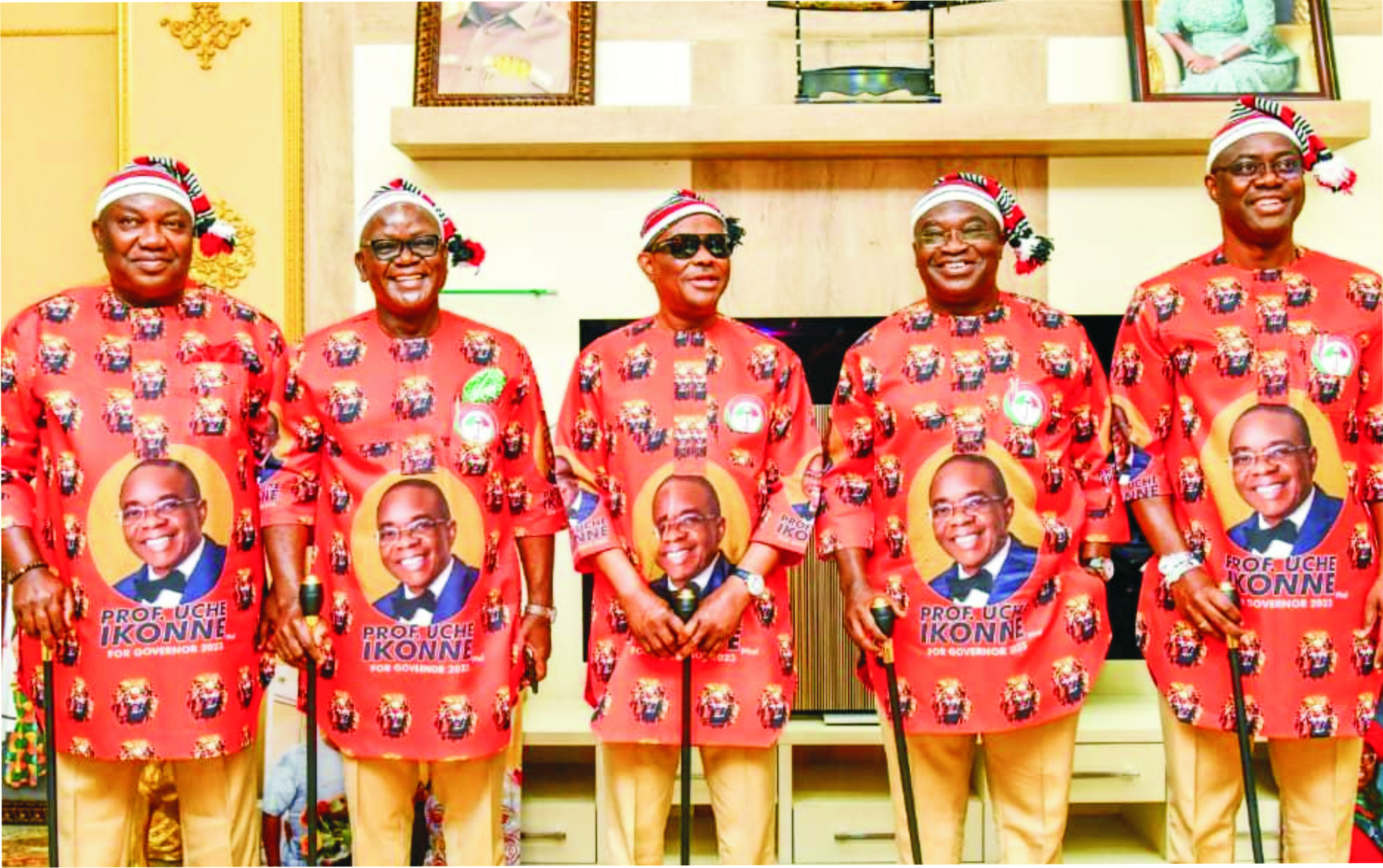 Rivers State Governor, Chief Nyesom Wike, has told members of Abia State Peoples Democratic Party (PDP) and all Abians to trust their Governor, Dr. Okezie Ikpeazu, to lead them through the 2023 election to clinch victory for the party.
Wike gave the charge when he spoke, yesterday at the Umuahia Township Stadium, venue of the Abia State PDP campaign flag-off.
The Rivers State governor explained that the reason to trust Ikpeazuwas because he was a man of integrity, dependable and wants the best for Abia people.
"Do you like Ikpaezu? Will you follow him? Are you sure? Then, listen to him! Ikpeazu has integrity; Ikpeazu is a man you can depend on; with Ikpeazu, you can go home and sleep with your two eyes close.
"That is why all of us who are members of integrity group, we have come to tell all of you; the gubernatorial candidate, the House of Assembly candidates, the senatorial candidates, the House of Representatives candidates, the G-5 will support all of you."
Wike said the members of the Integrity Group attended the campaign flag-off to provide solidarity and support to Ikpeazu and all the PDP candidates in Abia State.
"We came here today to tell you that there is nothing like going back.
"So, what I want to tell all of you, we stand for equity, we stand for fairness, we stand for justice. So, Okezie will tell you people at the appropriate time what to do, listen to him."
The Rivers State governor took a swipe at a particular member of the PDP in Abia State that said 'if he was compensated for losing in the primary that he would not leave the party'.
Wike pointed out that after the compensation was delivered and accepted, the aggrieved member still defected to another party.
"I am aware that because some people didn't get ticket in one of the senatorial districts, they went and collected form. Let me tell you, today, we commissioned a road in Obingwa Local Government, and I'm sure that person is from Obingwa Local Government.
"I don't want to tell you what I did, he promised me that he will not leave PDP. I came, call your governor, your brother said he is not going to leave PDP. And I said: what do we do?He said he needs some money. We gave him the money, three days after, he left PDP."
On his part, Benue State Governor, Dr. Samuel Ortom, stressed they stood by the truth as members of Integrity Group in furtherance of equity, fairness and justice.
According to him, they also do not shy away from apologising when they make mistakes.
"We the G-5 are committed to equity, fairness and justice. We stand by the truth. Where we make mistakes as human beings, we apologise and move forward.
"I want to assure you that we are committed and our coming to Abia State today is to complement what our colleague is doing here and to support him and to say that we are together."
Ortom pointed to the determination of the Integrity Group in doing all within its powers to deliver their candidates and move Nigeria out of the woods of insecurity, bad economy and battered social life of the citizenry.
"We shall win in 2023 to rescue Nigeria and take it from bottom to top. I want to assure you that we are strong in our states and we are committed to winning election like just what we have demonstrated here.
"Continue to keep faith with us and by the grace of God, we shall take Nigeria from where we are today as people are suffering from insecurity, economic problems and social life.
"I want to assure you that we are ready to support and to ensure that we take Nigeria out of the woods."
Also speaking, the Enugu StateGovernor, Hon ÍfeanyiUgwuanyi, described his Abia State counterpart as a performing governor, and prayed that PDP candidates in the state win their elections.
"I'm here to support my brother, a performing Governor of Abia State, Dr. Victor OkezieIkpeazu. I'm also here to support Prof. UcheIkonne. Our prayer is that PDP shall win all the elections in Abia State."
In his address, Oyo State Governor, Engr. SeyiMakinde, opined that the 2023 election would be like no other.
He prayed God to grant electoral victory to all the candidates that have been given party flags.
"I want to congratulate our candidates who have received their flags today. And from the bottom of my heart, I know you will all be successful.
"But let me say this to you, 2023 election is going to be like no other election in the history of Nigeria. So, please stay focus, hold your state and it will be well with you."
Abia State Governor, Dr.OkezieIkpeazu, boasted that PDP would win the 2023 election for all its candidates clearly and squarely.
He said that this was because it was the only functional party that was ready for the election since other parties had zero electoral value.
"I have seen a few individuals that are contesting various offices in some small mushroom parties. Some of them, we have not heard about them before until lately.
"Incidentally the candidates of these small parties were shopped from the dustbin of the PDP. We have a few dustbins where we throw away relegate and recalcitrant people.
"They went there and picked a few without consequence at all and of zero electoral value. That is why; today, we are sure and confident that all our candidates in PDP will win their elections clearly and squarely."
Rivers Judiciary Nets N1.2bn In 12 Months, Disposes 19,864 Cases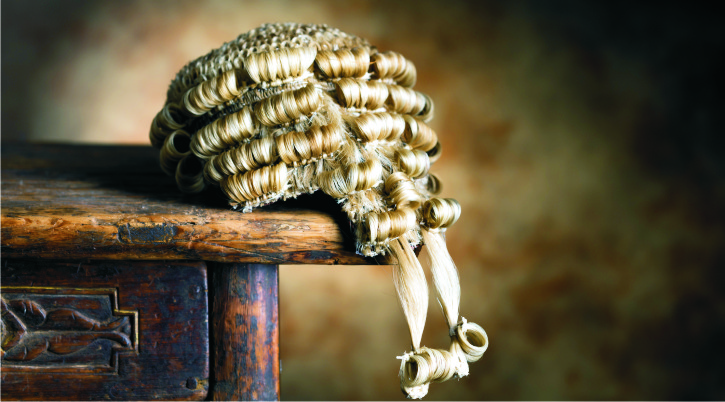 The Rivers State Judiciary has said that it generated a total of N1,280,954,045 within one year.
The Chief Judge of the state, Justice Simeon Chibuzor Amadi, disclosed this while speaking during a special court session held to mark the beginning of the 2022/2023 legal year at the auditorium of the High Court Complex in Port Harcourt, last Wednesday.
Amadi while giving the breakdown of the summary of the revenue generated within the year under review,said the money comprises revenue generated by the high courts and Customary Court of Appeal in the state.
He averred that a total of N921.324.658.38 was revenue generated from filings and fines from high courts,while N107.670.788.4 was from the Customary Court of Appeal,adding that it represented a positive revenue increase of over N545million from the last legal year.
The revenue for last legal year stood at N376.159.368.38 for high courts and N42,470,038 for Customary Court of Appeal, respectively.
According to him,the increase was due to some stringent measures put in place by the management of the state Judiciary to stop diversion of revenue, affidavit rackeeting as well as apprehension and prosecution of offenders.
On the performance of judges, magistrates and chairmen and members of the Customary Court of Appeal and customary courts, Amadi disclosed that a total of 19,864 cases brought from 1/10/21 to 30/9/2022 were disposed of within the year under review while 36,839 were pending,25,077were cases filed while 31,169 were cases brought forward.
"These are cases from high courts, juvenile court, revenue court, sanitation, magistrate, customary courts, and Customary Court of Appeal."
The chief judge opined that special court session afford the Judiciary and legal community to take self-examination and stock taking of its past activities with the view to plan for the future in the administration of justice for the state and nation at large.
Also speaking, the Attorney-General and Commissioner for Justice, Prof Zacheaus Adangor assured that the Ministry of Justice as an institutional sector in the Judiciary would continue to support in the dispensation of delivery of justice in the state, adding that since the introduction and enactment of the Criminal Justice Administration Law No 7,2015, with regards to plea bargain, the ministry, he said, has successfully prosecuted 19 cases.
"Also, since the introduction of sexual offenders' book, names of 19 sexual offenders have been written and published in the register domiciled at the ministry for anyone to see. Out of the 639 criminal cases received,519 legal advice have been written; out of it, information have been filed on 116 cases", he stated.
Members of Inner Bar and NBA delivered various goodwill addresses during the special court session.
By: Akujuobi Amadi