Attack On PDP : Kaduna Warns Against Public Disturbances
Following the attack on the campaign rally organised by the opposition Peoples Democratic Party (PDP) in Kaduna on Monday, the Kaduna State Peace Commission has warned political parties and supporters against thuggery and disturbance of public peace.
In a statement issued by the Executive Vice Chairman of the State Peace Commission, Saleh B. Momale, while appreciating the proactive response by security agencies in immediately halting the development, urged the agencies to be extra vigilant in monitoring campaign processes and preventing the occurrence of clashes.
The Commission assured the residents of the State of its commitment to continue working with stakeholders in ensuring peaceful campaigns and elections in all parts of the State.
The statement said: "The Kaduna Peace Commission notes with dismay, acts of aggression reported at the Kaduna Township Stadium during the political rally organized by one of the political parties, today, Monday, 17th October, 2022.
"The Commission also notes the negative reportage, deliberate distortion of facts and inciting discussions on the social media relating to the sad event.
"The probable aim was to escalate the mild event that was immediately stopped due to the intervention of the security agencies and peace-loving citizens of the State.
"The Commission strongly cautions political parties, candidates, their supporters and the teeming youths in Kaduna State against all acts of provocation, thuggery, arson, destruction of properties and disturbance of public peace."
INEC Debunks Viral Video On Voter Identification Number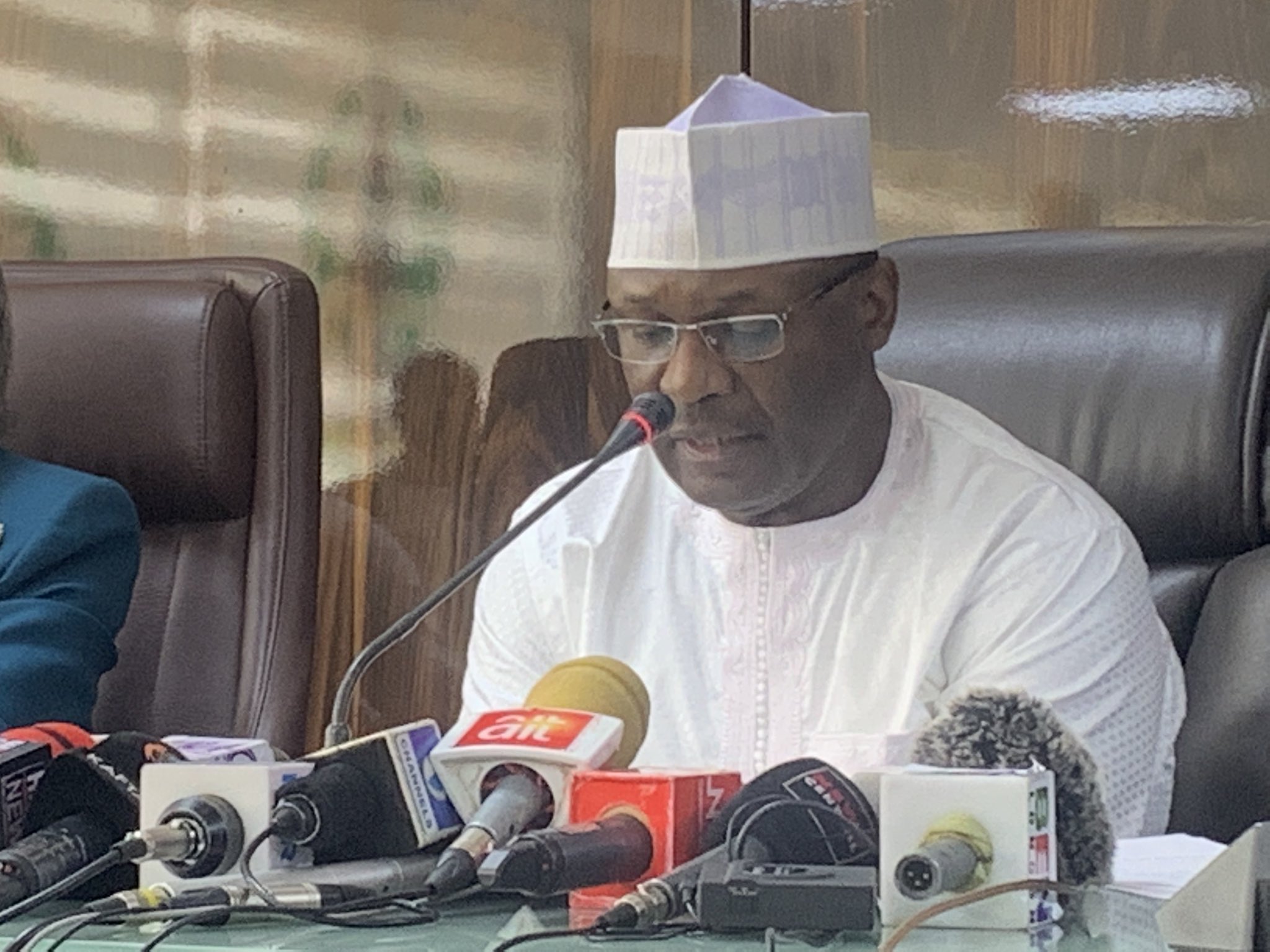 The Independent National Electoral Commission (INEC), on Wednesday debunked a viral video on Voter Identification Numbers.
This was as the Commission also warned against fake news and disinformation.
The Commission said the picture painted by the video circulating was not the true picture.
The viral video showed some INEC staff at the FESTAC Town, Amuwo Odofin Local Government Area Office, Lagos, extracting the VIN from permanent voter cards and entering the same into their cellphones.
While praising the alertness of Nigerians, the Commission however said the conclusion in the video that the VIN were being harvested for the purpose of undermining the 2023 general election was far from the truth.
The National Commissioner and Chairman, Information and Voter Education Committee, INEC, Festus Okoye, in a statement explained that what was seen done in the video was only part of an inventory of uncollected cards.
Besides, he said it was in line with the new guidelines for the management and collection of the PVCs, approved by the Commission for implementation nationwide.
"In its determination to enhance the rate of collection of the PVCs, the Commission decided to establish a PVC collection process that includes an online component. The procedure entails that registered voters with access to the Internet could go to a dedicated portal to ascertain whether their PVCs are ready and to find their locations for subsequent collection.
"All they are required to do is to provide their details such as name, date of birth, state of registration or the last six digits of the VINs that they provided/received during registration, to locate their cards. This would improve the PVC collection process, but without prejudice to those who wish to go directly to the collection centres,'' he added.
"For the newer PVCs, that is, those from the Continuous Voter Registration that took place between January and July 2022, the VINs were harvested automatically and made available online. However, for the older uncollected PVCs that predate the new guidelines, their VINs must be harvested manually and painstakingly for upload to the PVC collection portal. The portal will also improve the records of the Commission regarding collected and uncollected PVCs.
"While the Commission appreciates the vigilance of Nigerians and their determination to see the conduct of free, fair, credible and inclusive elections in 2023, it is exceedingly important that information such as contained in the said video is verified before sharing it with the public."
UK Vows To Work With 2023 Presidential Election Winner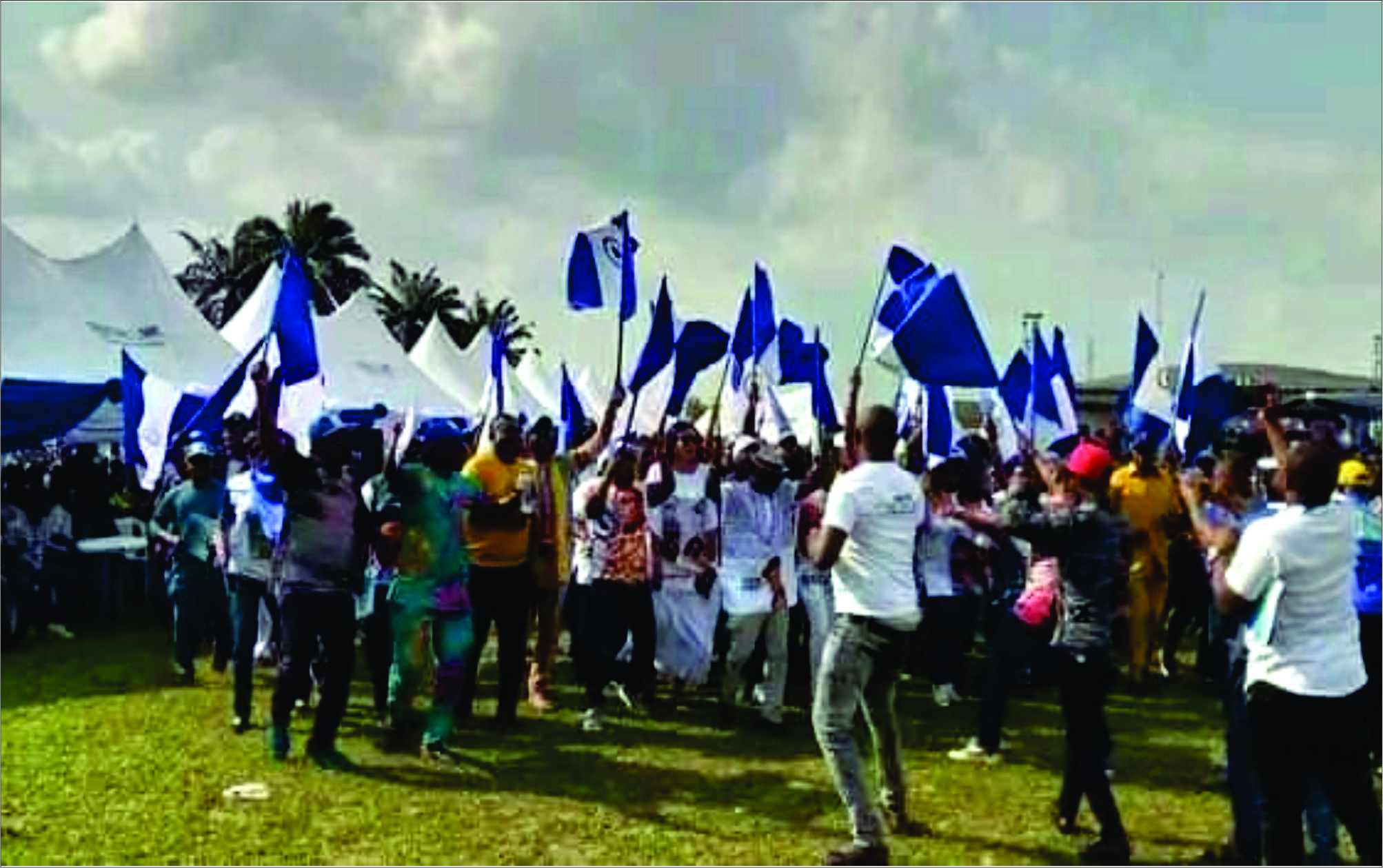 The British High Commissioner to Nigeria, Catriona Laing, on Wednesday, said that the United Kingdom was ready to work with the winner of the 2023 presidential election.
Laing made the pledge after her closed-door meeting with the National Chairman of All Progressives Congress (APC) Senator Abdullahi Adamu, at the APC secretariat in Abuja.
The development is coming barely 80 days before the presidential election in 2023.
Eighteen candidates, including the flag bearer of the ruling APC, Asiwaju Bola Tinubu; his counterpart in the Peoples Democratic Party (PDP), Atiku Abubakar; Labour Party's poster boy, Peter Obi and New Nigeria Peoples Party's Rabiu Kwankwaso, are seeking to become the next president at the February 25 poll.
While addressing journalists with her delegation on Wednesday, Laing said Britain was committed to ensuring a free and fair election in Nigeria.
The envoy also disclosed that she raised concerns about insecurity and the need to have a secure atmosphere for a credible election to happen.
"We met here today to meet with the APC chairman to pass home our general messages about the 2023 elections.
"We welcome Nigeria's commitment to democracy and the President's commitment to a credible and secure election. Then we talked in a little bit more detail about the conditions necessary for that to happen in these elections and a little bit about the concern around insecurity.
"You talked about the importance of people actually on the day turning out to vote, encouraging to see that more people registered to vote. They need to turn out to vote on the day and that means no intimidation, a secure environment and people feeling that they can vote for the candidate they want,'' she said.
"We as the UK have no vote in this country. Our vote goes to a credible and free election. And we will work with whichever presidential candidate emerges from this. The UK-Nigeria has a very strong and deep partnership and we want Nigeria to succeed and democracy as part of it. That is a success."
2023: Democracy Will Not Develop Without Peace – Isiguzo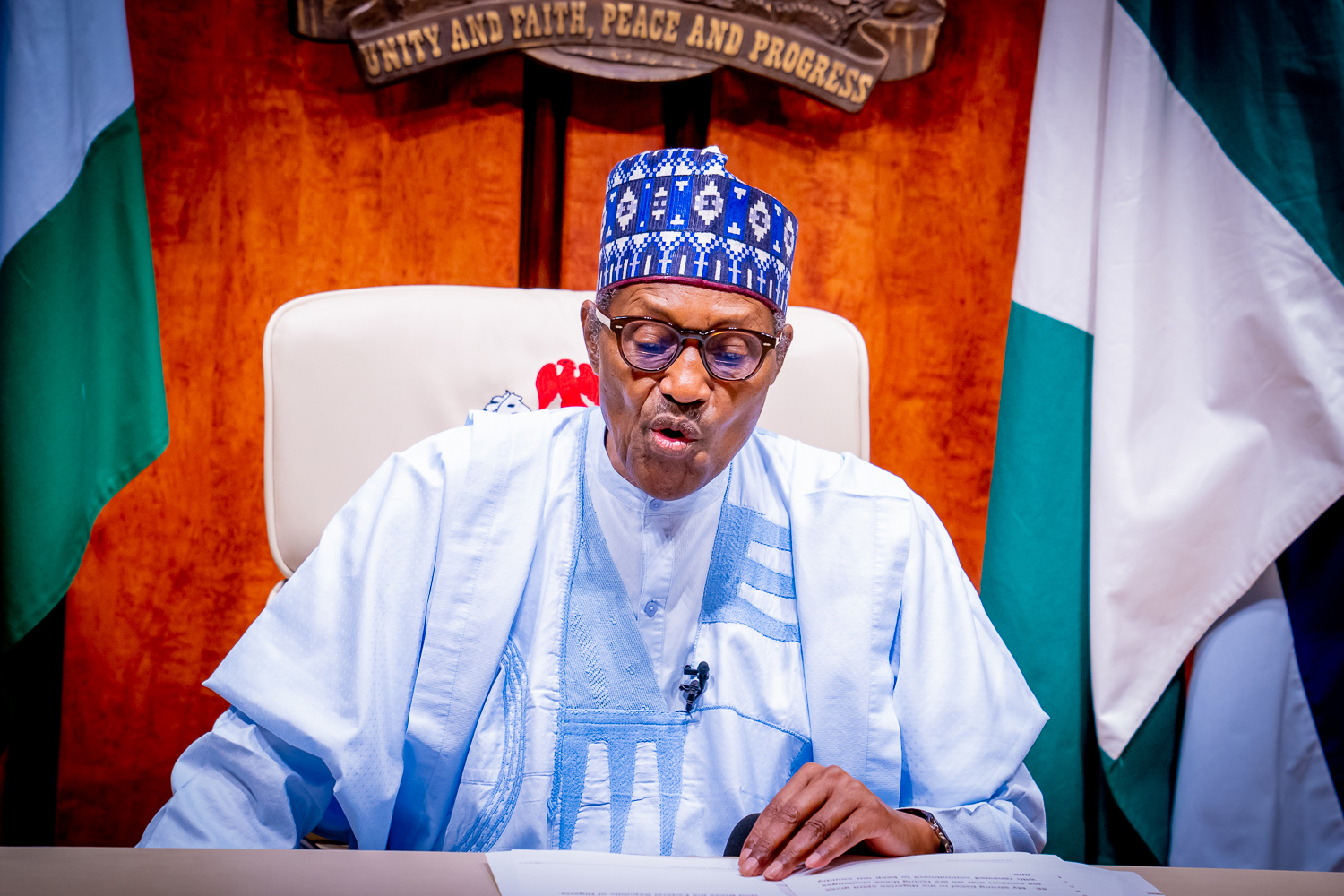 The president of the Nigeria Union of Journalists (NUJ), Mr. Chris Isiguzo has urged the media to be more committed to peace while reporting the forthcoming 2023 general elections, saying democracy would not develop without peace.
In a paper presented on Wednesday during a Training Workshop for North-West journalists, organised by the Center for Democracy and Development (CDD) in collaboration with INEC and the NUJ on Conflict Sensitive Reporting and the 2023 General Elections held at the Royal Park Hotel, Kano, Mr. Isiguzo said the training was to prepare media practitioners for the onerous task ahead.
The NUJ President was represented by the editor- in- chief, ForeFront Magazine, Mr Amos Dunia.
"The topic is very important at this time, given the fact that political actors in Nigeria consider elections as a do-or-die affair. It is therefore auspicious for us as media professionals to brainstorm ahead of the election year so as to prepare ourselves for the onerous task ahead", he said.
According to him, it was very necessary to take the issue of peace as a cardinal point and take into consideration the need to be careful so that areas that are already fragile do not explode or implode.
"Peace is a basic requirement in a democracy. No democracy can develop in the absence of peace", he emphasised.
The number one journalist in Nigeria noted that it is impracticable to completely eliminate crises and conflicts from our society but said it was important to make deliberate efforts toward conflict resolution and peace-building.
"As journalists, we are expected to develop a thorough understanding of the electoral process, an understanding of conflicts, and convey these to citizens in a way that reflects the truth in all their complexities", he pointed out.
He maintained that a proper foundation established by journalists will provide citizens with the opportunities they require to make informed judgments about issues involved and perhaps also help the government in taking meaningful decisions.
"The role of the media in peace promotion or conflict escalation has been heightened by a number of factors which include ownership and funding, editorial policy and the regulatory agencies", he said, adding that journalists who had contributed to the process of democratic sustainability in Nigeria in the past 23 years or thereabout should also be interested in its future.
"The 2023 general election is important to all journalists especially as it will further stabilise our democracy and strengthen the democratic culture in Nigerian", he maintained.
The NUJ President admonished the media to be more committed to improving the ethical standard of news reportage during elections.
"They must ensure that they undertake their professional duties within the ambit of the Electoral Law and other regulations. Professionally, they are required to improve their news judgment as it affects elections and election-related issues.
"Journalists, as a matter of priority, must always beam their searchlights on the election management body, INEC, to ensure that it is impartial and competent; that it embraces transparency and inclusivity in its composition and mandate in order to discharge its duties effectively", he said.
Mr Isiguzo charged journalists to inform the public of how effectively the politicians had performed and help to hold them to account.
He explained that media plays a major role in keeping the citizenry abreast of current events and raising awareness of various issues in any society.
"Journalists in Nigeria should work towards the advancement of the right of freedom of expression, access to information, freedom of the press, media independence, conflict transformation and peace building", he stressed.
By: Opaka Dokubo