65,000 Women Access Contraceptives In Six Months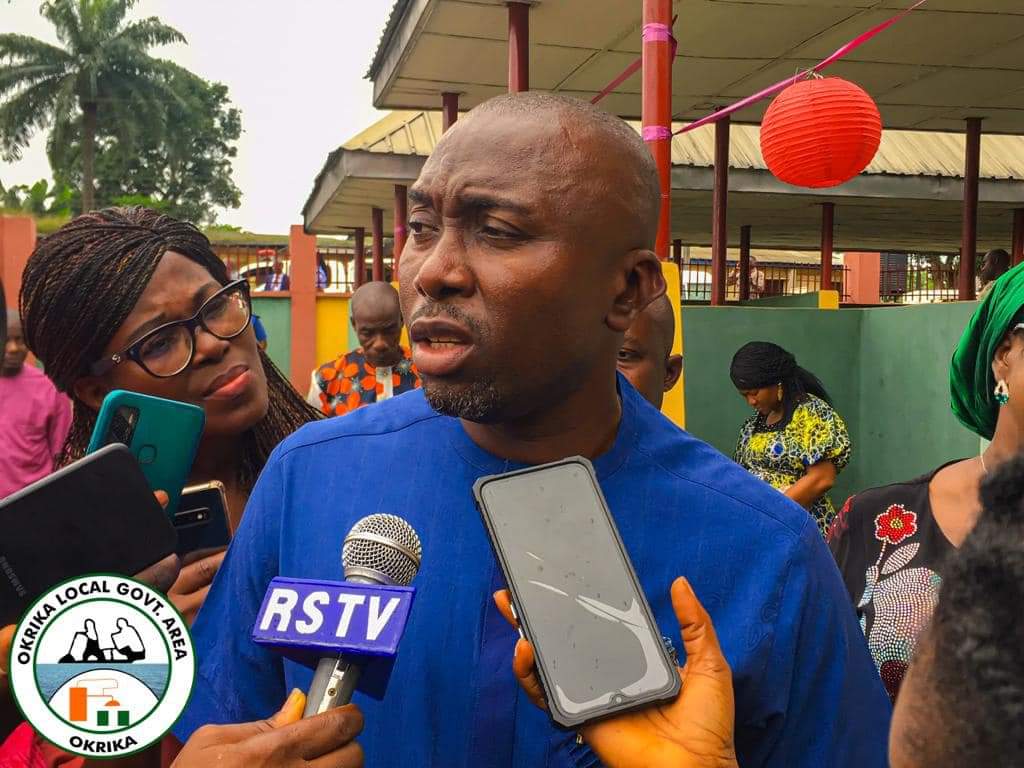 More than 65,000 young women accessed contraceptives in Delta State in the last six months.
Permanent Secretary, Delta State Primary Health Care Development Agency (DSPHCDA), Dr Jude Winful-Orieke, made this known in Asaba at an event to mark the 2022 World Contraception Day.
"Between January and June 2022, 65,737 people of reproductive age accessed contraceptives in Delta.
"Out of this number, 36,237 were new acceptors, while 29,500 persons came for revisits,'' he said.
The World Health Organization (WHO) set aside September 26 of every year to commemorate the World Contraception Day aime at improving awareness of all contraceptive methods available.
It is to enable young people to make informed choices on their sexual and reproductive health.
Dr Winful-Orieke said the Day had earlier been established by the United Nations Population Fund (UNFPA) in 2007 and adopted by governments of nations as an annual event.
He stressed that access to contraceptives would reduce the number of unplanned pregnancies, stave off HIV and AIDs and other sexually transmitted diseases in young women.
He said the 2022 Day centred on improving awareness of the importance of contraceptives use by people of reproductive age.
"The goal is that every pregnancy is intentional, desirable and safe. Contraception allows people of reproductive age to plan child bearing
"It helps in the prevention of unplanned pregnancies among teenage girls and help girls to stay in school, work and gain social and economic empowerment.
"It ensures sustainable progress in the fight against HIV/AIDS and other sexually transmitted diseases,'' he said.
The Permanent Secretary said marking the day helped in the promotion of informed decision-making by women and girls about their sexual and reproductive health.
"It is worthy of note to re-emphasis that women and girls deserve access to quality and accurate information on safe, effective, affordable and acceptable contraception of choice.
"Delta government is committed to a further reduction of its maternal mortality ratio from 576 per 100,000 live births in year 2022 to less than 70 per 100,000 live births by 2030,'' he said.
Winful-Orieke was represented by the Director, Community Health Services, Dr Paul Yinkore.
Edo INEC Receives Last Batch Of PVCs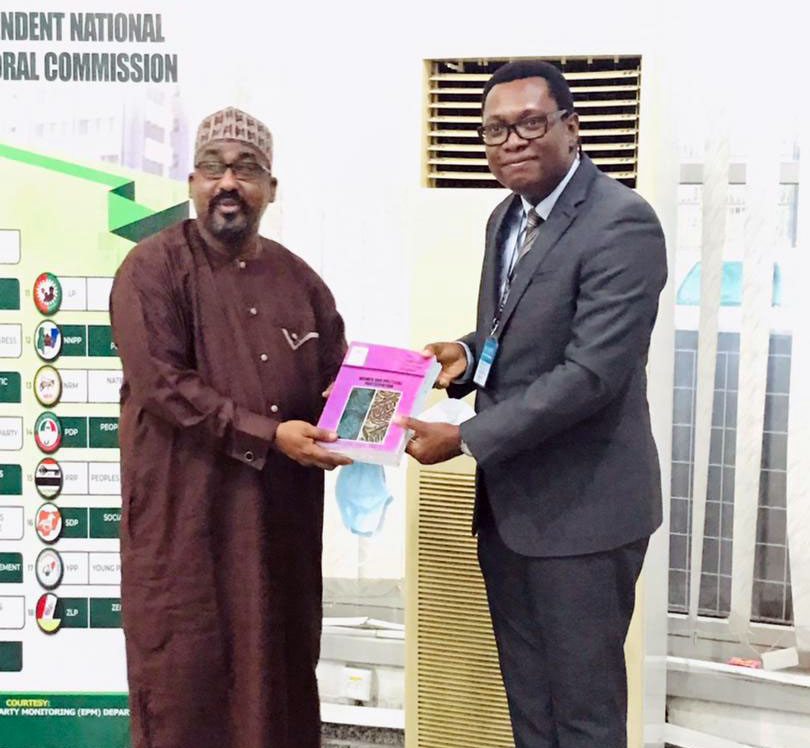 Independent National Electoral Commission (INEC) in Edo State, said it has taken delivery of the last batch of Permanent Voters' Cards (PVCs) from its headquarters in Abuja.
Head, INEC Voter Education and Publicity in the state, Mr Timidi Wariowei, told newsmen in Benin that the PVCs arrived at the commission's office on November 30.
Wariowei said counting and sorting of the PVCs were currently ongoing to ascertain their actual number.
"We have just received the last tranche of PVCs for Edo. The commission had earlier promised Nigerians and in particular, Edo people, that the last batch of PVCs would be ready by November end.
"And on November 30, the PVCs arrived at the Edo office of the commission.
"As you can see, the electoral officers from various Local Governments are counting and sorting the PVCs to get the actual number received.
"After the exercise, the cards will be taken to the local government areas for collection," he said.
Wariowei disclosed that as at November 20, the number of uncollected old PVCs stood at 483,796, out of which 12,351 had been collected, leaving a balance of 471,445 in the office.
He stated that the number of the new PVCs received as at Nov. 20 was 44,036, out of which 21,638 had been collected, leaving a balance of 22,398 in the office.
The INEC official also said that Bimodal Voter Accreditation System (BVAS) would arrive at the state any moment from now.
"As we speak, our officials are at Benin airport, waiting to receive the BVAS which we are going to use for accreditation on the day of election," he said.
Food Security: Delta, AUDA-NEPAD Earmark N3bn For Smallholder Farmers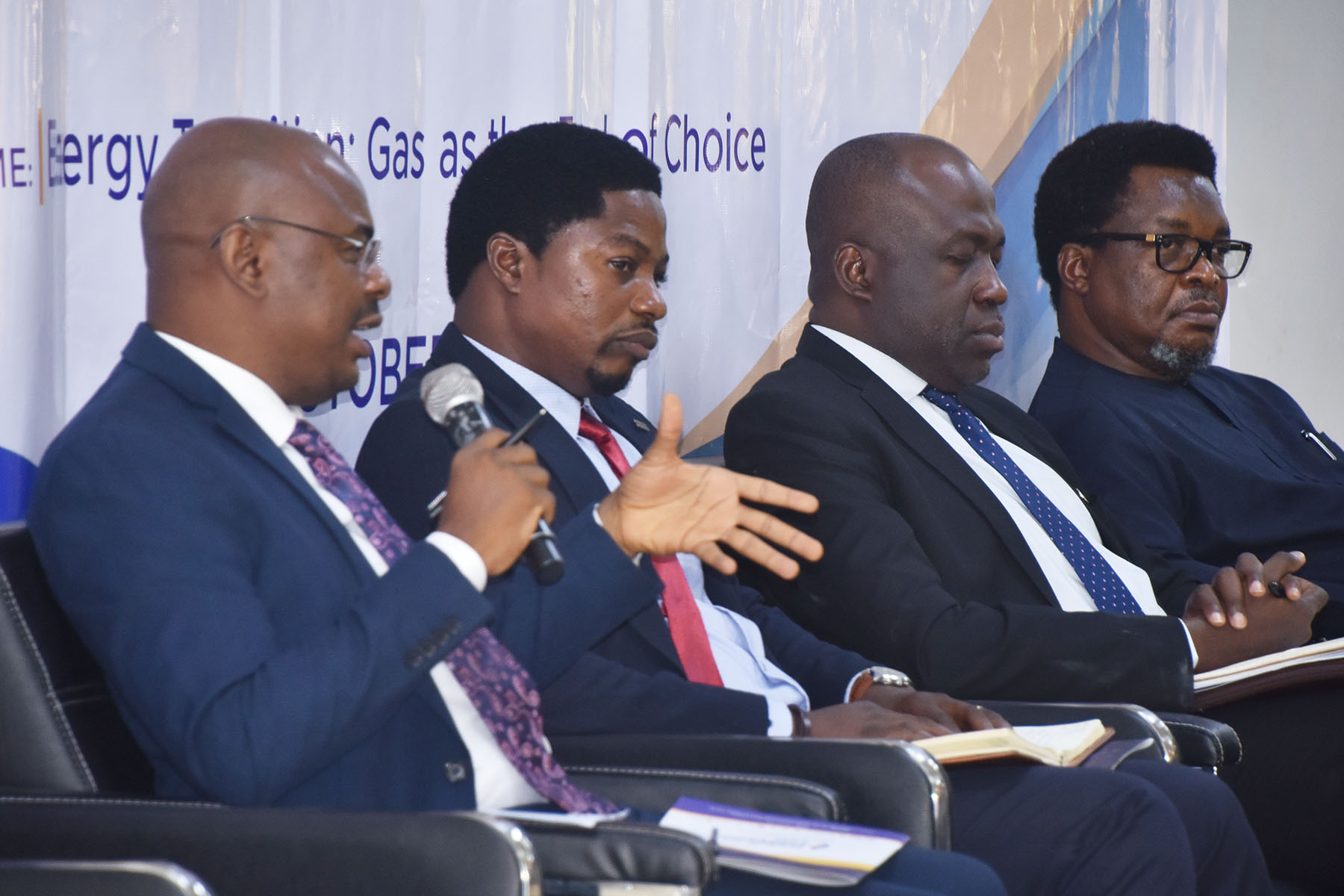 The African Union Development Agency and the New Partnership for Africa's Development (AUDA-NEPAD), in partnership with the Delta State Government, have proposed to raise N3 billion to support smallholder farmers in Delta State.
The State Commissioner for Agriculture and Natural Resources, Dr Godfrey Enita, made the disclosure recently at Amukpe, Sapele, in the state.
Enita said the first phase of the training programme on "Innovative Strengthening of Smallholder Farmers' Capabilities Towards Productive Land Restoration Amid COVID-19 in Nigeria" has commenced at Amukpe.
The Commissioner, represented by the Permanent Secretary in the Ministry, Mr Ben Agamah, said the Delta/AUDA-NEPAD programme is a 10-year planned project aimed at tackling food insecurity in the state and the nation at large.
He noted that the African Union has decided to focus on the smallholder farmers through capacity building and material support to ensure best practices in agricultural production to ensure availability of food in Nigeria.
On the planed budget of N3 billion, Enita said the State Government is expected to pay N1 billion as counterpart funds while AU will provide N2 billion to drive the programme over a 10-year period, targeting 3,380 smallholder farmers across the state.
"Because food security is actually a challenge, the various governments are making deliberate effort to ensure that poverty and hunger are alleviated and reduced to a manageable point.
"One of those efforts is this AUDA-NEPAD intervention to strengthen smallholder farmers because physically, they are the people that feed the nation. So, for food security, it has to be smallholder farmers.
"The four cardinal indicators that a state or country is food secured are food availability, affordability, cultural acceptability, and the liberty to chose what to eat at any time.
"The state contribution to the programme is 1:2 ratio.
"We have articulated 3,380 smallholder farmers from six commodities; cassava, Rice, aquaculture, Piggeries, poultry, and green house vegetables cultivation and the total proposed budget is N3 billion for the 10-year period which will be implemented in phases", he said.
According to the Commissioner, the programme has adopted a group and cluster approach as the farmers will be given requisite training and materials to grow their businesses as no cash component will be given to any farmer.
Earlier in her opening remarks, the National Coordinator, AUDA-NEPAD, Princess Gloria Akobundu, who was represented by Mrs Timi Young-Itiye, Chief Administrative Officer, AUDA-NEPAD, Abuja, said the training is aimed at empowering the farmers to increase their contributions to the nation's food production.
According to Akobundu, building the farmers' capacity would enable increased food production, and nutrition to cushion the effect of COVID-19, "in line with African Union – United Nation agenda which seeks to end hunger and malnutrition by 2030.
"This programme also served as a vehicle for the actualisation of President Muhammadu Buhari's vision of uplifting 100 million Nigerians out of poverty", she stated.
She lauded Governor Ifeanyi Okowa for his support, while tasking the participants to remain committed to ensure the essence of the programme is achieved.
Resource person, Dr Oghenesuvwe Okpara, Head of Department, Animal Science Department, Delta State University, Abraka, said given the vision of NEPAD, the programme's target was to make the farmers subsistent in food production.
"They are to produce their own food and have enough to sell to other people to make enough money to continue on their businesses.
"The AUDA-NEPAD mission is to end poverty and hunger, and in spite of the many interventions, Africa is still walloping in poverty and starvation. This is the essence of this capacity building and empowerment, particularly in the chosen commodities in which we have comparative advantage," he said.
The beneficiaries, Mr Patrick Onolunoje and Mr Simon Uzuhai, lauded the programme and said that it would strengthen them to tackle most of the challenges they face running their farm business.
Gunmen Disrupt Prayer, Abduct Three In Delta Mosque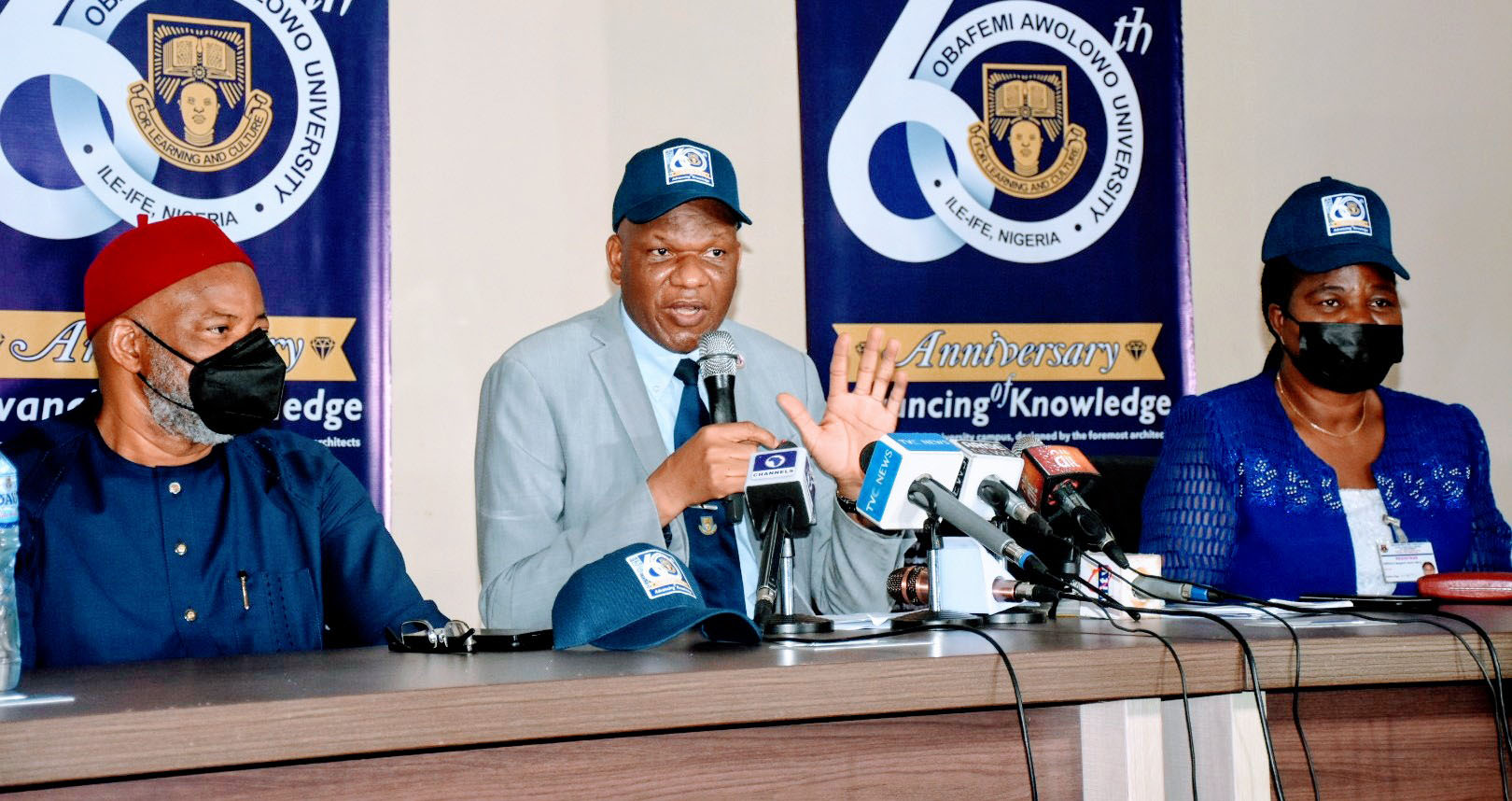 Three worshippers at a mosque in Ughelli, Delta State were on Friday abducted when some suspected herdsmen reportedly invaded the mosque, located along Okoroda Street in the town.
It was gathered that the incident, which happened at about 6.45am, left about 11 other worshippers injured.
A commercial driver resident in the community, who gave his name simply as Larry, said the attack took place right in the middle of prayers by the Muslim faithful.
He said: "Many residents were jolted from their sleep by gunshots followed by loud cries from people inside the mosque.
"People in my compound were so frightened that nobody could come out. We were only peeping through our windows. While the shooting lasted, we heard loud cries from some worshippers inside the mosque."
Larry said after the invaders left, many residents thronged the mosque and were able to take injured worshippers to hospital.
"The worshippers told residents that three of their fellow worshippers were taken away by the gunmen," he added.
When contacted, the Delta State Police Public Relations Officer, DSP Bright Edafe, confirmed the attack.
He confirmed that 11 worshippers were injured but said he couldn't tell the number abducted.
"I just called the DPO at Ughelli and he confirmed to me that 11 persons were injured in the attack at the mosque.
"Police have commenced investigation into the incident to unravel the culprits. For now, no arrest has been made," Edafe said.