Wike Carpets Amaechi Over Comments On TOG …Labels Ex-Gov Total Failure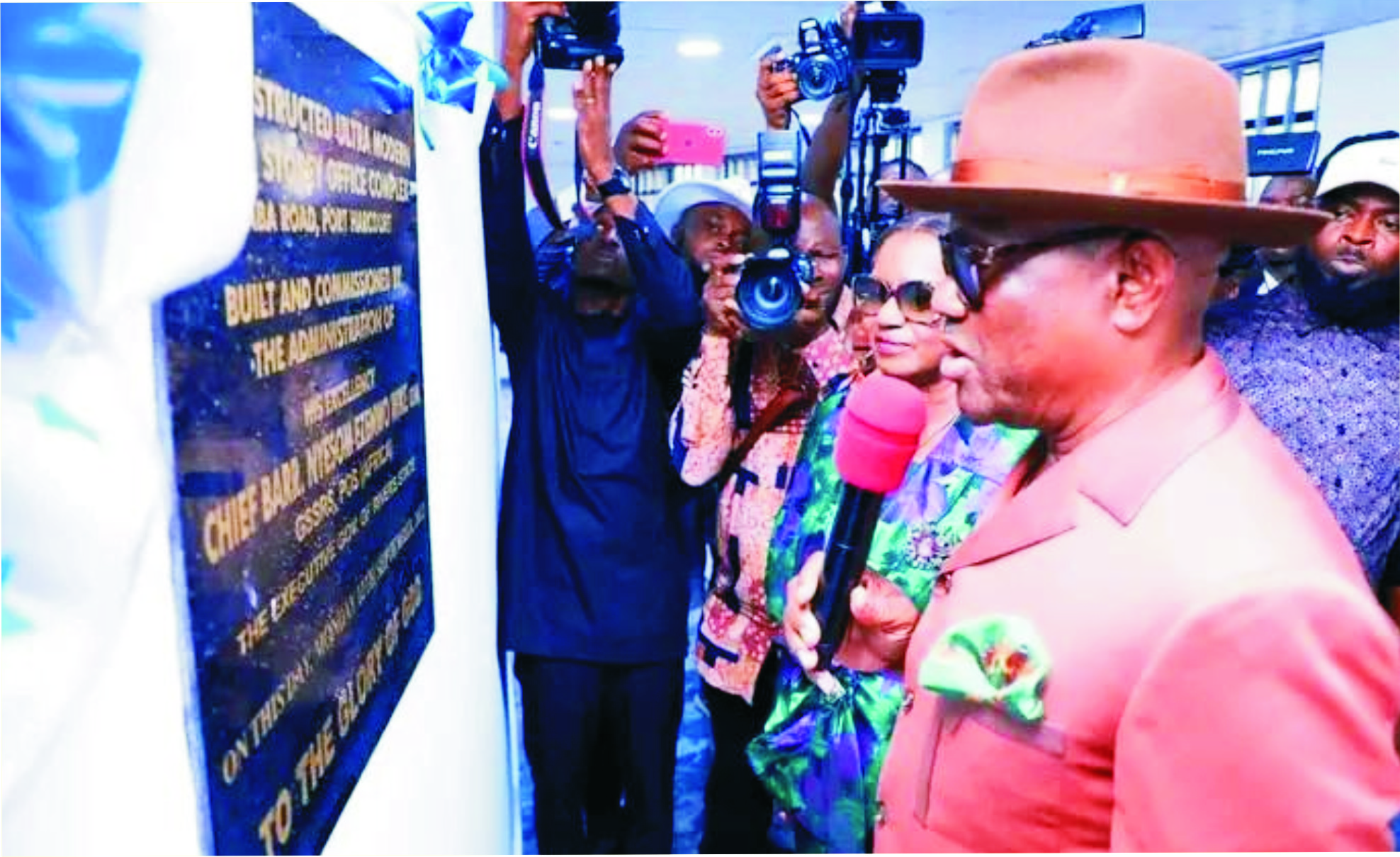 Rivers State Governor, Chief Nyesom Wike, has said that the former Minister of Transportation, Chibuike Amaechi, was a total failure.
This is so, he said, because, as far as Rivers State was concerned, Chibuike Amaechi was unable to attract any meaningful project to the state in seven years while he served as minister.
Wike was speaking in reaction to comments by the former minister that the Rivers State Government refused to give state burial to late Chief Alabo Tonye Graham-Douglas, who was laid to rest last Saturday.
He used the occasion of the formal inauguration of the reconstructed former Riv-Bank Insurance building in Port Harcourt, last Monday, to lampoon the former minister.
Wike stressed that a man who has failed in attracting projects to his state and has exhibited poor leadership within his depleted party, should hide his face in shame and stop talking about Rivers politics.
"We have taken all your people. Nobody is in your party again. Why not manage and stay quiet; because of your poor leadership.
"Tell Rivers people, as Minister of Transportation, what did you do for your people? Seven good years, all you were interested in was doing business with CCECC, doing standard gauge and the other gauge until now, we have not seen anyone in Port Harcourt to Maiduguri."
Wike boasted that while he was a junior minister, he attracted the Faculty of Law to the University of Port Harcourt, and established the Oil and Gas Polytechnic in Bonny.
He also made grants available to Kenule Saro-Wiwa Polytechnic in Bori and Ignatius Ajuru University, while renovating several secondary schools in Rivers State.
"Tell us, as a grade 'A' minister, what you brought. You think you can deceive Rivers State again?"
Wike said the state government stayed away from the burial activities because it was politicised, and he did not want to be associated with such trivialities.
"I saw you people have brought politics to the man's burial. I said, ok, let me withdraw myself. I don't want to be involved in this kind of politics."
Wike stated that if people had gone to bury the dead, they would have focused on that mission of honouring the dead and not involved him in the talks around the event.
"Let me use this opportunity to say that I am very disappointed that the former Minister of Transportation, Chibuike Rotimi Amaechi, will still come to the state to talk about this government not giving late Alabo Tonye Graham-Douglas a state burial.
"It is unfortunate. I asked him, when Chief Alabo Tonye Graham-Douglas was sick, where were you? This state government committed so much amount of money to make sure Chief Alabo survived.
"I want to challenge anybody; we did not spend less than N50million to make sure our elder statesman survived. It was survival we wanted; we wanted him to be alive.
"When his late son had an accident, and was flown to London, this state government bore the cost of it. Go and ask people."
Wike recalled that it was this same Chibuike Amaechi, who is now showing he loved Chief Alabo Tonye Graham-Douglas more, that refused to honour him while he was alive.
The Rivers State governor said, Chibuike Amaechi declined to grant the request of Chief Alabo Tonye Graham-Douglas for the elevation of the Abonnema traditional stool to first class and construction of Abonnema Ring Road.
But, on assumption of office, Wike said, he granted those requests.
"Amaechi, Chief Alabo Tonye Graham-Douglas told you, please, help me and do the ring road in Abonnema so that when we have occasion, we will not be parked on one road, you refused to do it. I did it.
"When Chief Alabo Tonye Graham-Douglas was alive, he told Amaechi, why not do this Trans-Kalabari Road. He did not do it. I am the one doing it. So, who is the man who loves Alabo and has made him happier?"
Speaking further, Wike also recalled how Chibuike Amaechi deceived prominent Rivers elders to whom he professed love but refused to honour them.
"That was how he pulled down our general hospital that he was going to build 1,000-bed Justice Adolphus Karibi-Whyte Hospital. Justice Karibi-Whyte died and he never saw one block you laid."
Wike also pointed to the deception the former minister meted to late Captain Elechi Amadi, who, despite their relationship, failed to keep his words.
"Before he (Elechi Amadi) died, you said you are going to build Faculty of Humanities in his honour. That one, you tried to lay block, but you abandoned it. I came and completed that building. Even when everybody knows you have interest in his family.
"When Captain Elechi Amadi died, there was no road to his house for a man you said you love. I came and sent MCC to go and do that road. That road was done and that was how Captain Elechi Amadi was buried. So, you (Amaechi) should be ashamed of yourself."
Wike said, "I tell people, let's live in peace. So many people think if they don't talk about us, they won't survive. People like to use the life and death of our prominent people to play politics. If you go for burial to honour a man who has died, you honour the man, and not use his death to play politics.
"Instead of you to come to say, our late elder has died, may his soul rest in peace, you come and open your mouth to talk politics in this state. I thought some people should know there is a limitation to everything. If you did not say what you said on Saturday, I wouldn't have exposed you now. People didn't know you have an interest everywhere.
"Must you have interest in every man you say is your friend? Some people should be quiet. We have taken all your people. Nobody in your party again because of your poor leadership. Why not manage and stay?
"This should be your last time to open your mouth to talk about this state because you are a total failure as far as this state is concerned. Even what is supposed to come to us you blocked it. You thought you won't finish as a minister, you have left."
Commenting on the project, Wike said the building that was long abandoned was an object people scrambled to own.
The governor disclosed that Amaechi has been making concerted effort to stall the fraud charges brought against him by the Rivers State Government.
According to him, even if his administration is unable to prosecute the former minister, the next government will accomplish the task.
Wike made a specific appeal to the Group Managing Director/CEO of Access Bank PLC, Mr. Herbert Wigwe, to consider buying the seven-storey office complex and use it as the regional headquarters of his firm.
The governor also called on other buoyant Rivers-born investors to enjoy the right of first refusal to buy some of the remodelled property of Rivers State Government up for sale.
The governor christened the re-constructed ultra-modern seven-storey office complex, Senator John Azuta Mbata Building.
In his address, the Rivers State Commissioner for Special Projects, Deinma Iyalla, said the seven-storey building was purpose-built facility that could serve as office spaces and banking services.
Nigeria Needs Effective Leadership To Be Great -Wike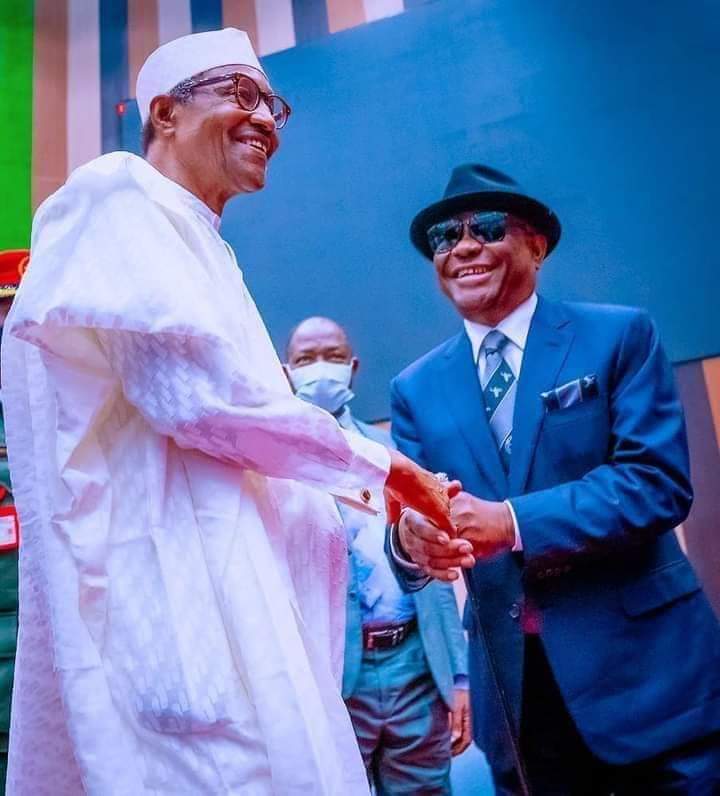 Rivers State Governor, Chief Nyesom Wike, has said that Nigeria needs effective leadership for the country to achieve the dreams and aspirations of its founding fathers.
He stated this during the Juma'at service in commemoration of the 62nd Independence Anniversary of Nigeria, held at the JIBWIS Directorate Headquarters, Central Mosque, Bonny Street, Port Harcourt, yesterday.
The governor, who was represented by the Special Adviser on School Sports, Dr Okiri Mohammed, said despite the numerous challenges bedevilling the country, Nigerians must collectively resolve to make the nation great.
"Remember we have one country Nigeria, and we must make it great. For us to make it great, we must see it as our duty."
The Rivers State governor said the task of nation building was the responsibility of every citizen of the country, and the 62nd Independence anniversary celebration should be seen as a time for stocktaking.
He emphasised that Nigerians must collectively continue to demand for probity and accountability from the leadership in order to move the country forward.
"Let us continue to ensure that there is probity and accountability in this country. We need effective leadership in this country before it will go forward."
The governor charged Muslims to continue to preach the message of peace and join hands with other Nigerians to reduce crime and poverty in Nigeria.
"As Muslim you are charged to preach peace in your various homes. We have to make sure we collectively reduce poverty and crime. We have to make sure that this country is better."
The governor pointed out that the country is at a critical juncture, and charged Nigerians to participate effectively in the 2023 general election.
"We don't have another country apart from Nigeria and so, all of us collectively and individually have a duty to make this country better."
Delivering his sermon, the Imam of Bonny Island, Yusuf Lamis, charged Nigerians to be patriotic and contribute to the development of the nation.
He said the earnest prayer of every Muslims in the country is for God's intervention in the emergence of credible political leaders in the 2023 general election.
Wike Intervenes In Ula-Ehuda, Julius Berger Dispute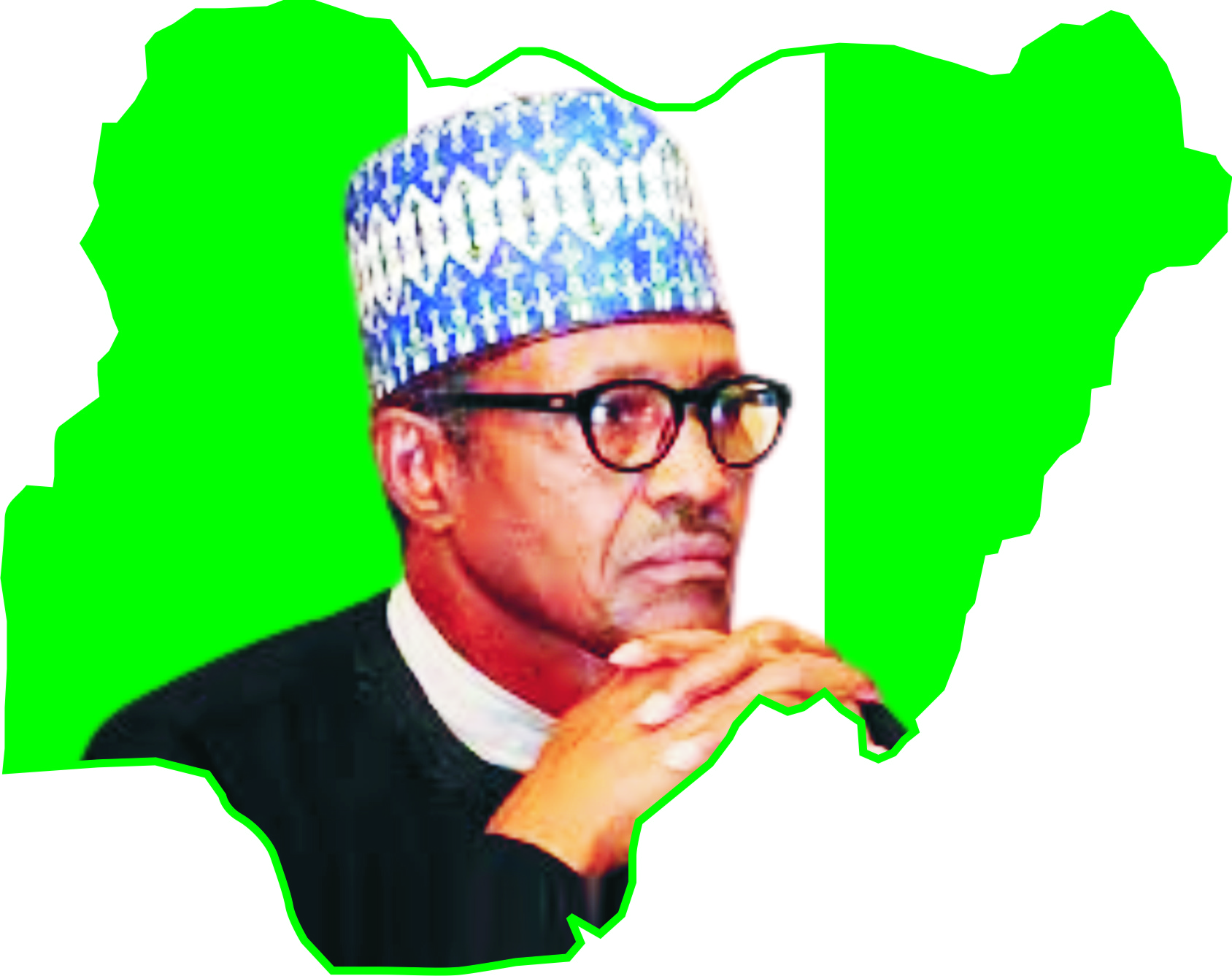 Hope for the speedy completion of the dualisation of Ahoada-Omoku highway has been rekindled, following the intervention of Rivers State Governor, Chief NyesomWike, in the face-off between Ula-Ehuda community and the Julius Berger, the construction company handling the project.
Wike, who visited Ula-Ehuda, yesterday, to assess the progress of the ongoing construction work and to settle the disagreement between the community and Julius Berger, advised youths in the community to learn how to channel their problem appropriately to the government.
The governor, who was accompanied by the Rivers State Commissioner of Works, Dr. Dakorinama George-Kelly; former Deputy Speaker, House of Representatives, Rt. Hon. Chibudum Nwuche; Deputy Speaker, Rivers State House of Assembly, Rt. Hon. Ehie Ogerenye Edison; the Peoples Democratic Party (PDP) standard bearer in Rivers State, Sir Siminialayi Fubara; and others, said his administration takes exception to disruption of construction work in any part of state.
He admonished community leaders in the state, irrespective of their political leanings, never to politicise the issue of development, as this could be detrimental to the progress of their people.
"I tell people: don't be a curse to yourself. And I've always told people too: don't bring politics in the development of a place. If you bring politics, you'll suffer it. None of you put pressure on us to say we must dualise this road."
The governor explained that his administration took the decision to dualise the road in recognition of the fact that it would promote access to economic and social services, generate increased agricultural incomes and productive employment opportunities and reduce poverty in the state.
Wike, who urged the community to support the state government's effort to improve infrastructure in the area, cautioned that government would, henceforth, not tolerate any disruption of the ongoing dualisation work.
"If you have problem, channel your problem appropriately. But don't come and begin to use your young boys and young girls to stop the road construction."
The governor assured the community that the concerns raised would be adequately addressed, adding that the government would not allow anyone or group of individuals to derail the progress of the area.
"We have come to open up your community to be like a city, and you want to send your community backwards, it will not work. Support us to do what we are doing."
Earlier, the Chairman,Ula-Ehuda Community Development Committee, Monday Princewill Evergreen, thanked Wike for the project, and appealed for the inclusion of drainage in the Ula-Ehuda section of the Ahoada-Omoku highway.
"We are grateful that you brought this project to our community, not just our community, Ahoada East. For long, we had envisaged that this road will be dualised and constructed. It was until you came that that dream was realised, and the community and the entire people of Ekpeye are eternally grateful to you."
Earlier, the Rivers State Commissioner for Works, Dr. George-Kelly D. Alabo, had advised some protesting youths at the Ula-Ehuda axis of Ahoada-Omoku Dual Carriageway to shun obstructive means of demonstration at the project site, because if the project,was not completed as a result of their actions, the people of the area would be the ones to lose and not Julius Berger.
George-Kelly advised them to allow the construction giant to continue with their work while he makes an arrangement for a round-table talk between all parties involved to find an amicable solution to the contentious issue on drainage before the end of the week.
Residents of Ula-Ehuda in Ahoada East Local Government Area were addressed by the commissioner, who was accompanied by the Chairman of Ahoada East Local Government Council, Hon. Ben Eke, to inspect the Ahoada-Omoku Dual Carriageway project, last Tuesday.
"I am not here to blame anybody but to solve a problem. I am here to provide a solution that will be good for the community, the government, and the contractor. If we must tell ourselves the truth, stopping them from working will not solve the problem, it would even put you at the disadvantaged end because if this project is not completed, it is the people of this area that will lose, not Julius Berger.
"Please, do not make the mistake some youths of a particular local government area made. They stopped two projects of the state government in their area over frivolous demands, the state government made several attempts to persuade them to allow the construction of the projects to continue, like I am doing now, but they refused. Contractors left sites, and the projects were abandoned. Two years after, the contactors are yet to resume work for excuses of community disturbances. When the contractors eventually go back to sites, the projects may become more expensive for government, given the current fluctuations.
"The best thing to do now is to allow the contractor to finish the initial scope of the project first.Maybe, before the commissioning, you can make this other demand, and we will forward same to the governor. Please, realise that even in your demands, due process has to be followed.
"I am appealing to you to allow them complete this work on schedule so that it can be commissioned by or before December. By Friday this week (yesterday), I'll be having a meeting between the ministry, the council chairman, representatives of Julius Berger, the project CLOs, and Ula-Ehuda community leaders. I will like the community to include, at least, two indigenous civil engineers in their delegation so that they can understand and interprete to you some technical details that would be discussed in the meeting," the commissioner added.
Also, the commissioner inspected the 8.020km Akpabu-Itu-Omudioga Road project, phase 1 in Emohua Local Government Area.
Checks show that asphaltic binder course had been completed for the entire road length and 700m asphalt wearing course had been done so far.
The project is 75percent completed and in progress.
Catholic Bishops Vow To Work For Credible Polls In 2023
Bishops of the Catholic Archdiocese of Abuja have pledged to work with relevant stakeholders to ensure free, credible and transparent general elections in 2023.
The commitment is contained in a communiqué jointly signed by Most Rev. Ignatius Kaigama, the Archbishop of Abuja and Very Rev. Fr. Sam Tumba, after the 3rd General assembly of the Archdiocese.
In the communique issued on Saturday in Abuja, the bishops enjoined Parishes, families, Church societies and groups to dedicate special moments to pray for a hitch-free election.
"We call on Catholics and indeed all Nigerian citizens to be consciously and actively involved in the electoral processes at all levels.
"Voter registration, collection of Permanent Voters Card, casting votes on election days with a firm and clear conscience to elect credible leaders who will bring about the true dividends of democracy", they said.
The bishops commended President Muhammadu Buhari for signing the Electoral Act into law to enhance the sanctity of the electoral process.
"We task the Independent National Electoral Commission to ensure political fairness and transparency, to consolidate the trust reposed in them by Nigerians.
"Parishes and Catholic institutions within our Archdiocese are encouraged to arrange and organize voter awareness programmes, seminars and workshops guided by the Justice, Development and Peace Commission, to better equip our people for greater political responsibility.
"We remain open and willing to collaborate with relevant government agencies, electoral bodies and security operatives to ensure peaceful and credible election processes in the coming year," the communique added.
The bishops cautioned politicians not to regard the election as a 'do or die' affair, adding that they must also refrain from money politics, manipulative and divisive practices along ethnic, social and religious lines to win elections.
"Even though we decry the hard economic situations in the nation, we strongly discourage all Catholics and especially our youths from lending themselves as easy recruits for political thuggery and other criminal activities to enthrone selfish and incompetent aspirants into electoral offices.
"We discourage and condemn any form of vote buying or selling and other electoral malpractices during the elections," the bishops said.
The bishops advised catholic politicians from all political parties within the Archdiocese to participate in Church activities, so as to be better known by the faithful.
They called on all people of goodwill to cooperate with security agencies to root out criminal elements within communities.
The bishops, however, urged security agents to remain professional in discharging their duties and resist any attempt to be used to intimidate the people by corrupt politicians.
The communique called on Catholics across the country to match work with prayer, for peaceful electioneering process.
They called for sustained prayers for the country, adding: "Nigerians should take courage and be of ardent hope, for the storms will soon be over."