HIV/AIDS: Delayed Results And Positive Mothers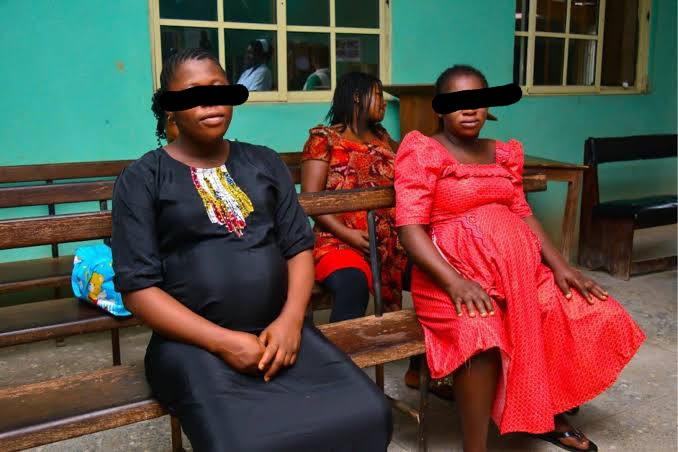 The plight of HIV Positive Mothers after being delivered of their babies has been a thing of concern for some time. It came to the fore recently again, after Joan, 32, explained her ordeal.
She was abandoned by her husband shortly after being diagnosed of HIV early in her pregnancy. Presently, she is faced with the agony of waiting for about four months to ascertain the fate of her little girl in terms of knowing the baby's HIV status.
Six weeks after she delivered her baby, in accordance with procedures intended to ascertain the HIV status of the baby, Dry Blood Spot (DBS) of the baby was taken for testing in the Rivers State University Teaching Hospital (RSUTH), which has the only Polymerase Chain Reaction (PCR) machine in the State.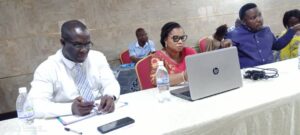 In addition to detecting diseases in a sample, PCR enables the monitoring of the amount of a virus present in blood, or viral load in a person's body.
In diseases such as Hepatitis C or HIV infections, viral load is a good indication of how sick a person may be or how well a person's medicine and treatment is working.
Armed with this information, physicians may determine the stage of the infection and the kind of treatment to administer, making treatment personalized to each individual.
Currently, Joan's baby is about four months old, and she is still expecting the results from DBS taken from her child.
According to her, over the past three months, she had been restless and the restlessness has developed into an agonizing trauma because as the days go by, she suspects every sign of illness in her baby to be HIV. The thought of her child being infected with HIV is thus too much for her to bear, and it has gradually taken its toll on her health.
"Since four months ago that they took sample from my baby, I've been waiting for the result. They initially told me to come after two weeks. But two weeks has long elapsed, and I've gone to the hospital several times in the last four months. They still tell me to come later", she said.
On investigation, it was revealed that the PCR machine at the RSUTH, which is the only one in the State, serves not just Rivers State, but also neighbouring states.
The implication is that there are so much samples being attended to, such that it now takes longer time to get to given samples, resulting in delays of up to months.
Joan continued that the waiting has become so unbearable that she suspects any form of discomfort in her child.
"Now, anything I see on my baby's skin, I feel it is the result of HIV. Each time I go to ask them (Health Care providers) they tell me to go home and wait for the result," she said.
Investigations have revealed that Joan's fears arise from the possibility of samples being mixed up, or even misplaced, given the fact that there are so much of them from different states, particularly in the light of the PCR machine serving several states.
This used to be the case during the period samples from Rivers State were taken to Akwa Ibom State for screening, when the State did not have PCR machine.
The difference now is that the screening now takes place in Rivers State, but there are so much samples, which are treated on first come, first serve basis.
Joan's fears may have been given credence by the fact that ordinarily sample storage could be a problem under the circumstance: it could grow mold, or go bad, in which case, the question becomes if it can still give the right result. Can there not be mistakes in the way the numerous samples are handled?
The Tide's investigations revealed that in the past, before Rivers State had he PCR machine, sometimes there had been need to take another sample after the first got missing in transit, especially for those coming outside the State that had the machine.
In the case of Joan, waiting for about four months for the result of her baby's sample has put her in a state of uncertainty, one that had been traumatic to her and likely to put her in a state of delusion.
What may have put her in such state may not be far from ignorance, more probably because health workers did not deem it expedient to have the patience to douse her fears by explaining the real situation to her.
Explaining the importance of PCR machine from a lay man's perspective, the Director, Public Health, Rivers State Ministry of Health (RSMoH), Dr Golden Owhonda, said the PCR screening is different from the conventional test.
"When we carry out the conventional or rapid test, we are testing for the antibody. With this test, you can have false positive and false negative.
"But the PCR looks for the virus itself, not what the virus produces. So, the PCR is more accurate and predictive. As far as the PCR is concerned, if it (the virus) is there, it is there.
"We use the PCR when we want an exact diagnosis, such as in the case of Mother-To-Child Transmission," he said.
Dr Owhonda stated further that at six weeks when the baby's blood sample is taken for test, the baby does not have its own antibodies, and that if it has any, it would be from its mother.
"So, for you to know that the baby has the virus, you must test for the presence of the virus itself. This is where we use the PCR machine. It is also how we find out if the baby has HIV acquired from its mother," he explained.
While the HIV status of the baby is important, the emphasis here is the state of the mother, who is HIV positive.
Given that whatever happens to a lactating mother medically is likely to affect her baby, the state of Joan, which may be one in so many, becomes very important.
If her delusionment prompted by her imagination that her baby is suffering out of no fault of hers, as a result of which she becomes so incapacitated that it affects her already fragile health condition, one can only imagine how this condition can affect the baby.
In essence, when one reasons that there could be more women in the shoes of Joan, one can only imagine how many of such children can be found in Rivers State, which has just one PCR machine, and other states in Nigeria that do not have it at all.
It is in this context that it is most expedient for the Rivers State Government to ensure that the state gets at least one PCR machine in each Local Government Area.
This is because, beyond fulfilling part of its social obligations to its citizenry, provision of more PCR machines will no doubt alleviate the suffering of not only the HIV positive mothers, especially those in the remote areas, but also that of health care providers, who carry out the sample logging and have to offer explanations regarding the delay in availability of results.
Most of all, the status of such children can be known faster and relevant precautions taken earlier when necessary, all of which will be to the development of the State and society at large.
By: Sogbeba Dokubo
Alcohol And Drug Interactions
With rising consumption of alcohol in recent times, experts have advised on cautious use with some drug medications.
Among drugs that do not tally with alcohol are hypertensive and antibiotics medications.
Antibiotics are one class to watch out for. Certain drugs are more concerning than others, so there tends to be confusion about whether it is okay to drink alcohol or not. One to keep an eye on is erythromycin. Erythromycin can increase blood alcohol levels and the effects of drinking, making patients feel more intoxicated than anticipated.
Similarly, taking metronidazole with alcohol might cause a disulfiram-like reaction – leading to nausea and general hangover-like symptoms. There is some controversy over how likely this is to occur, but the general consensus is to avoid drinking while taking metronidazole.
Additionally, patients might not realise that certain antibiotics such as doxycycline might be less effective in patients who are regular drinkers. If patients are not able to stop drinking, providers might consider an alternative drug.
Also talk to patients about antihypertensive drugs. Chronic drinking can cause hypertension. But moderate drinking while taking antihypertensive drugs can increase the effects of these drugs, leading to hypotension.
Additionally, drinking red wine can rapidly increase blood levels of extended-release felodipine and its side effects. Advise patients taking extended-release felodipine to avoid red wine specifically.
There are many other drug-alcohol interactions to watch out for, including interactions with painkillers and antidepressants. There are a lot of factors to consider – you will note in our specific interaction entries that some concerns might only be related to binge drinking, while others might apply only to chronic drinkers.
Culled from Tribuneonline
Physical Activity, Sports Contribute To Public Health -WHO
Regular physical activity and sport, such as football, can make a major contribution to improving public health by engaging people in regular, safe and social physical activity in their local communities, the World Health Organisation (WHO) has said.
This is one of the key recommendations outlined in the WHO Global Action Plan on Physical Activity" said Head of the Physical Activity Unit at WHO, Dr Fiona Bull, yesterday.
The Sports Health Conference which is holding ahead of the World Cup in Qatar aims to strengthen global efforts to decrease non-communicable diseases and promote positive mental health and well being.
The three-day conference will feature global sport and health experts, scientists and policy-makers from the Commonwealth Secretariat, the International Olympic Committee (IOC) and the Organisation for Economic Co-operation and Development (OECD).
Together, they will examine how the popularity of sport can be leveraged to benefit health and increase participation in sports, and how mega sports events can leave more sustainable legacies which strengthen community participation in physical activity into the future.
Regular physical activity and sports help prevent and treat NCDs, and can also improve mental health and well-being. NCDs kill 41 million people each year, equivalent to 74percent of all deaths globally. Physical inactivity increases the risk of dying from an NCD. Today, one in four adults and four in five adolescents globally are not active enough and there has been little change in the average levels of physical activity.
Keynote speakers at the Sport for Health conference include: Nasser A. Al-Khori, Executive Director, Generation Amazing Foundation, who will share preparation and plans for the FIFA World Cup Qatar 2022 legacy;  Peter Krustrup (Denmark) who initiated the "Football is Medicine" research consortia  of more than 200 researchers from 26 countries; and Matthew Philpott (UK), Executive Director, European Healthy Stadia Network CIC, who will share insights into how sports stadia venues can contribute to improving public health and raising levels of physical activity among populations.
"We are very happy to partner with the Ministry of Public Health and WHO to shed light on the importance of sport and the ways it can positively impact the health of individuals and communities," said Executive Director at the Generation Amazing Foundation (GA), Nasser Al Khori, "Over the years, GA has developed programmes and tailored curricula to address a variety of social issues that impact youth and their well-being. We are excited to announce our latest module at the conference, which focuses on mental health and aims to provide sport for development practitioners with the knowledge and tools necessary to help cultivate self-awareness and influence positive behavioural change."
portant tool for global health promotion. It is versatile, effective, fun and social, and it's a global language," said Peter Krustrup. "Football training is optimal for broad-spectrum prevention and treatment of noncommunicable diseases. "
The Sport for Health Conference, and the 4thAnnual Meeting of Football is Medicine (FIM), is co-hosted by the World Health Organization, the Qatar Ministry of Public Health and Generation Amazing Foundation. It is an activity undertaken as part of the Healthy FIFA World Cup Qatar 2022 – Creating Legacy for Sport and Health Initiative, a partnership between WHO, FIFA, State of Qatar (Ministry of Public Health) and Qatar's Supreme Committee for Delivery & Legacy.
By: Kevin Nengia
PCN: 1,500 Persons Get Free Medical Services
The Pharmacy Council of Nigeria (PCN) says no fewer than 1,500 persons benefited from its free healthcare services for indigents in Etsako Federal Constituency in Edo.
The Executive Director, PCN, Dr Achi Thomas, said this at the closing ceremony of the one-week free healthcare services yesterday in Auchi, Etsako West Local Government Area of Edo.
Thomas said that the programme which was facilitated by Hon. Johnson Oghuma, lawmaker representing Etsako Federal Constituency, was to promote the wellbeing of indigent persons at the grassroots.
Thomas said that the outreaches targeted indigent persons in rural communities on key areas such as general consultation, eye diagnosis and treatment, free eye glasses as well as distribution of free drugs.
"During the one-week exercise, medical volunteers carry out diagnosis; treatment, medical procedures; drugs, eye glasses and other medical consumables were also given to patients free of charge.
"So far, we have attended to1500 persons and our target is 2000 persons through our free health medical outreach,'' he said.
Oghuma commended the council for reaching out to the three local government of its constituency by ensuring that affected persons benefit from the medical outreach.
"This is one of the series of programmes organise by me to touch the lives of the people of my constituency.
"I want the people of my constituency to also embrace any opportunity of free medical care by coming out en-mass to be treated for free," he said.
Some of the beneficiaries who spoke to the News Agency Nigeria thanked the council and the lawmaker for the gesture.