Skyrocketing LPG, Kerosene Prices Destabilise Households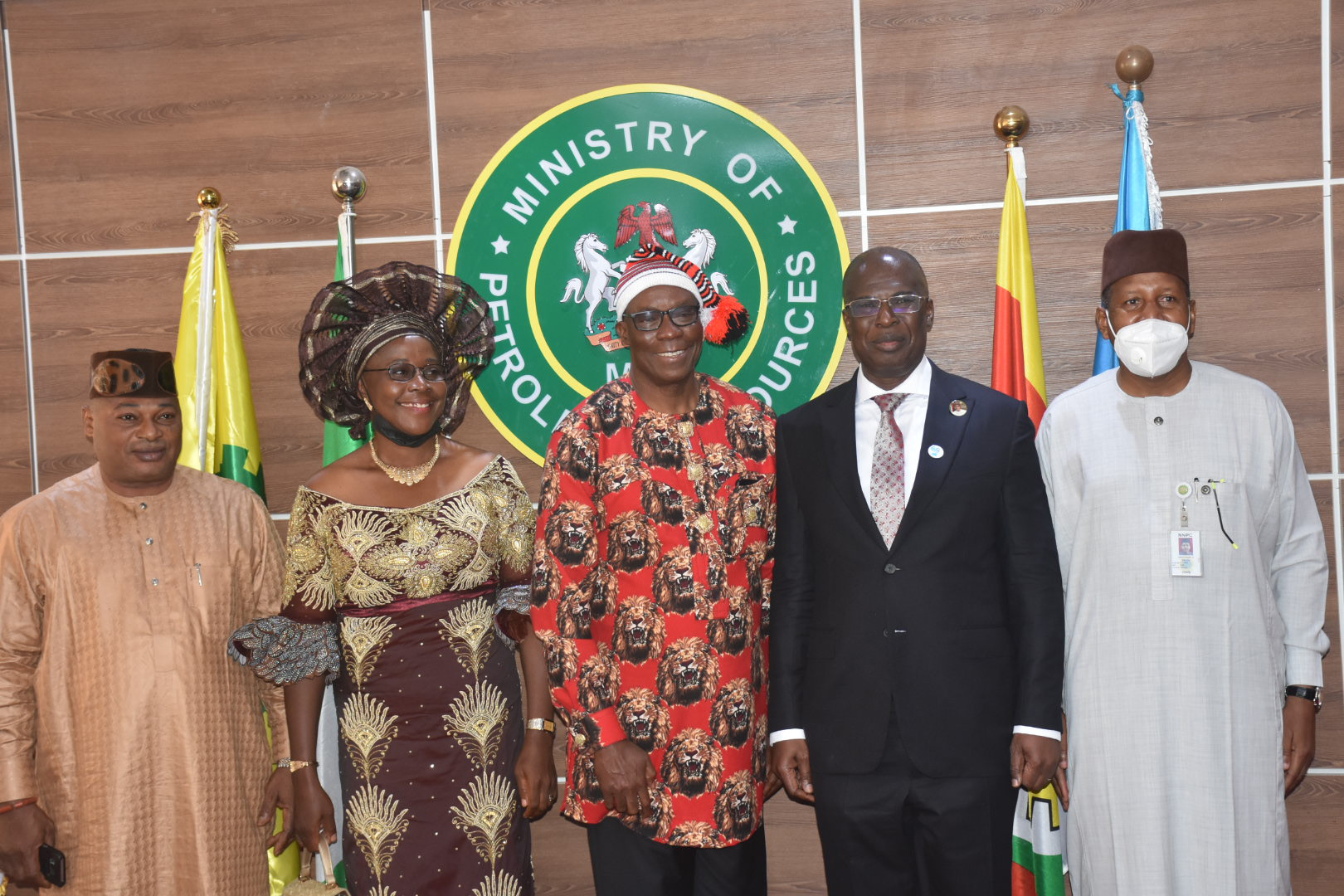 Many households in Port Harcourt and its environs, as well as other parts of the country have been enmeshed in unbearable hardship daily over continuous increase in prices of cooking gas (Liquified Petroleum Gas) and kerosene.
The Tide's check within Port Harcourt and its environs has revealed that many households that had relied on cooking gas and kerosene, have now resorted to the use of firewood, which is also not easy to get as before.
It has become more worrisome also with newly released reports by the Nigerian Bureau of Statistics (NBS) that prices of kerosene and cooking gas rose by 99 per cent and 122 per cent respectively recently.
In one of the households, Mrs Jane Oke, a petty trader at the Rumuosi market, in Akpor Kingdom, who opened up on her ordeal, said coping with the constantly increasing kerosene prices is becoming unbearable for her and her six-member family.
She said her husband, Mr John Oke, is a roadside mechanic whose earning is not ever enough to take them through the month, saying her gives her a monthly upkeep of N30, 000 which she has to manage per month.
"I am even tired of cutting costs because each time you go to buy things at the market, you would notice that the price you bought last week is not the same price it would be sold this week," she lamented.
On her part, Mrs Hannah Chigor, a resident of Rumuoke Community, off Ada-George area of Port Harcourt, said, things are no longer easy for them, since her husband lost his job.
According to her, their family of seven has been having difficulty in coping with the buying of gas and kerosene to meet the daily demand of the family, noting that though she has opted using firewood, it is also not easy to get it presently because of the demand for it.
Meanwhile, the data from the NBS has shown that the average retail price per litre of household kerosene, otherwise known as cooking kerosene, paid by consumers in July 2022 was N789.75, indicating an increase of 3.68 per cent compared to N761.69 recorded in June 2022.
On state profile analysis, the highest average price per litre in July 2022 was recorded in Enugu with N1,004, followed by Ekiti with N989 and Osun with N949.
On the other hand, the lowest price was recorded in Bayelsa State at N643, followed by Benue State whose price was N655, and Rivers State at N655.
Also, analysis by zone showed that the South-West recorded the highest average retail price per litre at N901, followed by the South-East, whose cost was N892, and North-Central at N762, while the South-South recorded the lowest at N727.
The average retail price per gallon paid by consumers in July 2022 was N2,888, showing an increase of 7.98 per cent from N2,673 in June 2022.
On state profile analysis, Abuja recorded the highest average retail price per gallon at N3,600, followed by Enugu at N3,501 and Ekiti at N3,450.
The Nigeria National Petroleum Corporation (NNPC)  had halted the importation of the product, leading to continuous hike in prices by independent marketers.
NNPC has also not been able to produce any drop for a couple of years now due to the non-functionality of refineries.
A middle-class banker with one of the high-rising financial institutions in Port Harcourt, Mrs Nike Ogunjimi, said the skyrocketing cooking gas prices were affecting her family negatively.
Narrating her ordeal, she said her four-member family now rationed their gas usage.
"Unfortunately for my family, from 2020 till today, there has not been any increase in salary, nothing! Instead, what we get is an increase in the cost of living. Prices of foods are hitting us hard, and gas is not helping matters at all.
"In August, I filled a 12.5kg cylinder for N11, 000 from around N3500 that we bought in 2020. And the price is still increasing because it's now N11, 500. Where are we going in this country for God's sake? I don't blame those running away to better economies," she said.
According to the NBS data, Ebonyi State recorded the highest average retail price for the refilling of a 12.5kg cylinder at N11,212, followed by Delta State at N10,926 and Ekiti at N10,883.
Conversely, the lowest average price was recorded in Katsina State at N8,355, followed by Yobe and Kano States at N8,383 and N8,614 respectively.
Also, the average retail price for refilling a 12.5kg cylinder increased by 3.56 per cent on a month-on-month basis from N9,486 in June 2022 to N9,824 in July 2022.
On a year-on-year basis, this rose by 122.15 per cent from N4,422 in July 2021.
The Federal Government has said it intends to deepen local gas usage through its National Gas Expansion Programme.
By: Corlins Walter
MWUN Threatens To Down Tools Over Failed Quay Aprons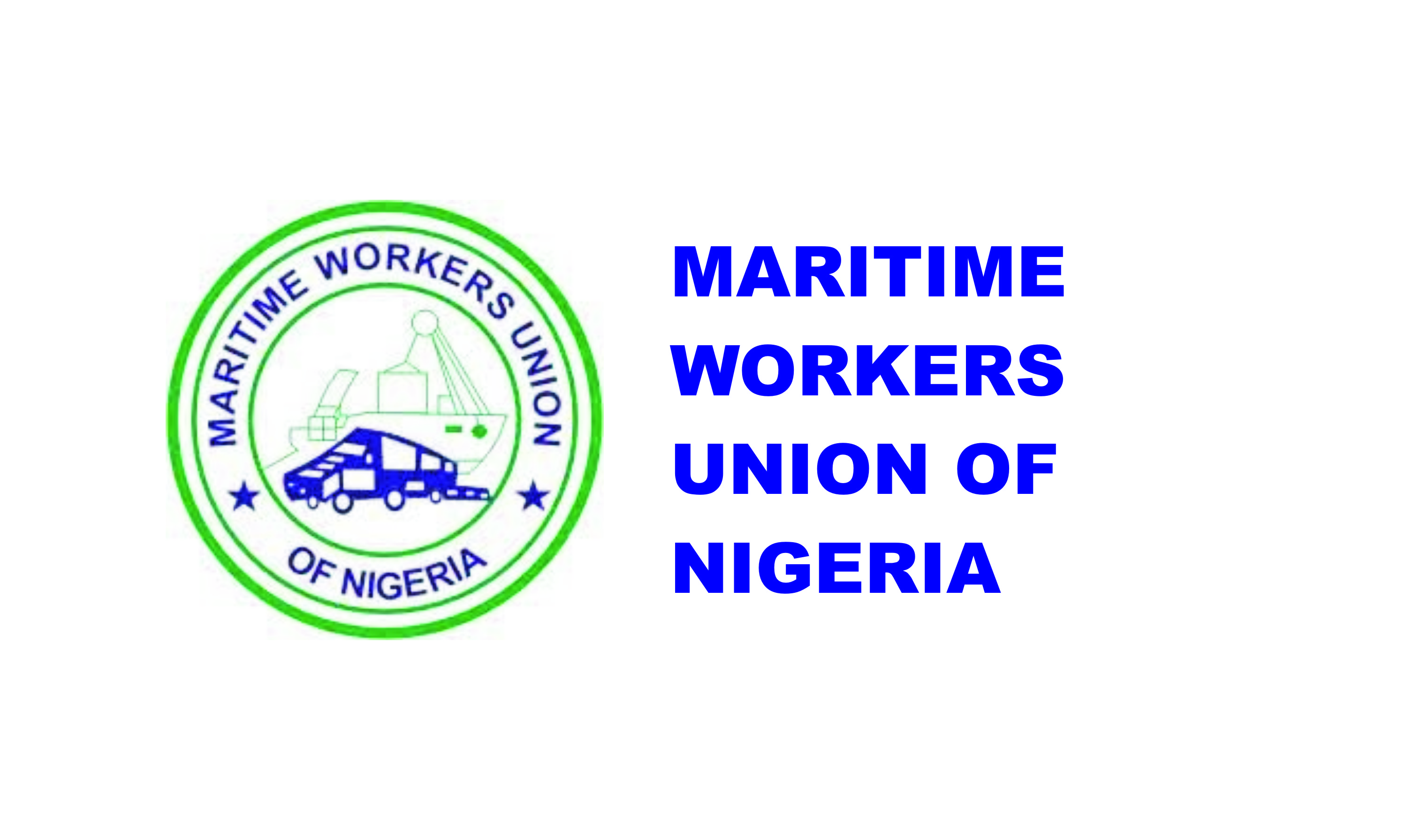 The Maritime Workers Union of Nigeria (MWUN) on Friday threatened to shutdown port operations over the dilapidated quay aprons at some of the nation's seaports.
Speaking in Lagos during a joint press conference put together by the union and Nigeria Association of Road Transport Owners (NARTO), President General, MWUN,  Comrade Adewale Adeyanju, reiterated that the lives of labour workers at the affected terminals was at risk, saying that "injury to one is tantamount to injury to all."
Adeyanju lamented that the union cannot allow the situation consume some dockworkers before protesting against the trend, noting that as a responsible and proactive group, there was the need to down tools for government to do the needful.
Our correspondent gathered that two port terminal, at Tin Can Island Port Complex, Lagos, and another  at Port Harcourt, Rivers Port  Quay wells have been in  dilapidated condition for over five years without any sign of repair works from the Federal Government of Nigeria.
Recall that Minister of Transportation, Mu'Azu Sambo, who also inspected the dilapidated portion of the Tin Can Island Port quay apron recently, asked Mohammed Bello-Koko, Managing Director of Nigerian Ports Authority (NPA) and the engineers to forward the 'as-built' plan of the jetty, alongside other documents to his office for immediate action.
While reacting to questions from the journalists, Adeyanju said the union will also engage management of the NPA in furtherance to address the menacing failed infrastructure of the terminals.
On the recently inked Memorandum of Understanding (MOU) with the NARTO, the President General noted that the collaboration has been in existence for a long while with the aims to cater for drivers' welfare and support projects of the NPA in port terminals operations.
He also warned members of the dockworkers branch to cooperate and embrace the agreement with the trucking association, noting that any attempt by the dockers to flout the MoU reached so far would result to sanctions from the national executive of MWUN.
He assured the leadership of NARTO, led by its National President, Alhaji Yusuf Othman, of the Union's commitment towards ensuring that progress and success is achieved  in the agreement.
According to him, the MoU is binding for members of the dockworkers branch, stressing that the Lagos ports was a test run with plans ahead to extend the agreement to other seaports, including, Warri, Calabar and Port Harcourt ports.
Earlier, President of NARTO, Alhaji Othman, lauded the MoU reached with MWUN, adding that success will be achieved in the merger. Othman said in line with port operations, the merger will bring about free flow of vehicular movement in and out of the ports calling on the parties involved to embrace sincerity and transparency for the benefit of the industry and Nigeria.
He said, "We wish to draw the attention of the general public to the decision for MWUN and NARTO to synergise and collaborate on a basis of common desire to ensure seamless environment to do business in the maritime sub sector of the nation's economy".
By: Nkpemenyie Mcdominic, Lagos
PenCom Approves Use Of Pensions For Mortgage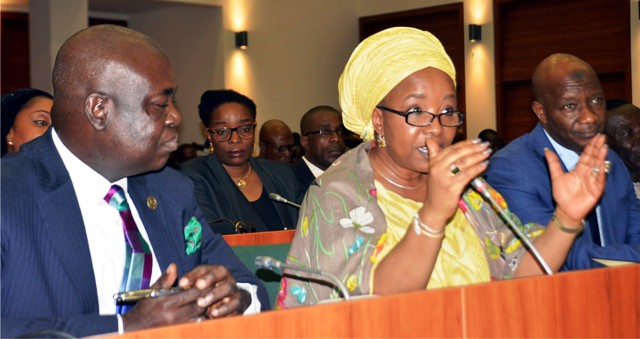 National Pension Commission (PenCom), has commenced approval for workers to use 25 per cent of their Retirement Savings Accounts for mortgage.
PenCom in a press statement released on Friday, titled 'PenCom approves guidelines on accessing Retirement Savings Account balance for payment of equity contribution for residential mortgage by RSA holders', noted that the approval was in line with the Pension Reform Act of 2014.
It stated in part, "PenCom is pleased to inform all stakeholders and the general public, particularly RSA holders, that the commission has approved the issuance and immediate implementation of the guidelines on accessing RSA balance towards payment of equity contribution for residential mortgage by RSA holders.
"The approval is in line with Section 89 (2) of the Pension Reform Act 2014, which allows RSA holders to use a portion of their RSA balance towards payment of equity for residential mortgage".
According to the PenCom, the guidelines cover pension contributors in active employment, either as a salaried employee or as a self-employed person.
It added that the maximum amount to be withdrawn is 25 per cent of the total mandatory RSA balance as of the date of application, irrespective of the value of equity contribution required by the mortgage lender.
It further stated that where 25 per cent of a contributor's RSA balance is not sufficient for payment as equity contribution, that RSA holders may utilize the contingency portion of their voluntary contributions (if any).
To qualify as a mortgage lender for the purpose, it stated, the company must be licensed by the Central Bank of Nigeria, comply with the Contributory Pension Scheme and have valid Pension Clearance Certificate.
"The RSA of the applicant shall have both employer and employee's mandatory contributions for a cumulative minimum period of 60 months (five years).
"A contributor under the Micro Pension Plan is also eligible, provided he/she has made contributions for at least 60 months (five years) prior to the date of his/her application, and the RSA Holders that have less than three years to retirement are not eligible.
"Married couples, who are RSA holders, are eligible to make a joint application, subject to individually satisfying the eligibility requirements.
"RSA holders, if registered before 1 July 2019, must have their records updated through the RSA data recapture exercise.
"Application for equity contribution for residential mortgage shall be in person and not by proxy." it stated.
By: Corlins Walter
Car Hires Operators, Bolt Driver Flex Muscles In PH Airport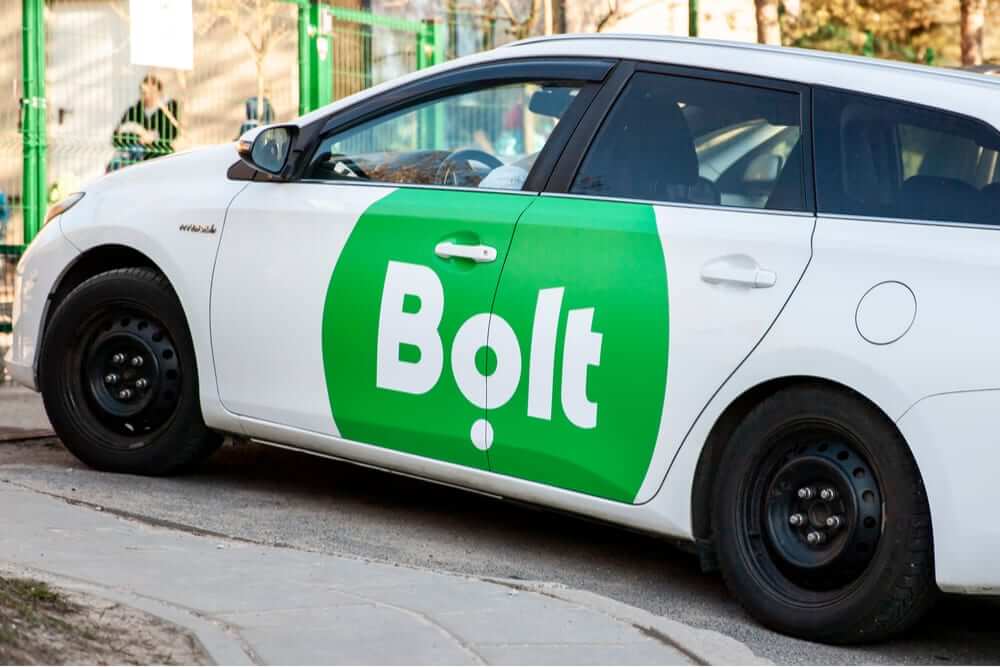 There was pandemonium at the Port Harcourt International Airport Omagwa, Friday, as the Accredited Car Hires operators clashed with a Bolt taxi operator over passengers.
The scenario that played out got to the extent that everyone scampered for safety, as the Bolt driver went wild with his vehicle, and defied everything put in place to stop him, determined to crush anything, including humans, that stool on his way.
Problem started when the suspected Bolt driver was stopped by the Car Hires.  After a heated argument, characterized by abuses, the bolt driver decided to enter his vehicle in anger, after he sensed that his car was in danger of being confiscated.
In the commotion that ensued, the car hires, as usual, used their iron piercing instruments to block the tyres of the vehicle to keep it within their custody, and the uproar attracted  the attention of other airport users.
The Car hires and their allies at the airport had always insisted that no other taxi operator must carry passengers at the airport, since they do not pay any levy to the airport authority.
Consequently, they use every force necessary to stop other outside taxis from carrying passengers from the airport.
Friday's incident took a new twist, as the Bolt driver over. Powered the forces used by the car hires, and went on a suicide mission, which made people to scamper for safety, including the car hires.
The driver went on a speed spree away from the airport. Even when the piercing instruments cut his tyre, he drove in such reckless manner capable of pulling down a building, thereby setting the entire environment on panic.
Some security agents present had to clear the way for the Bolt driver who drove out of the Airport with the iron piercing instrument obstructing his car, defiling all attempts to stop him.
By: Corlins Walter