Curbing Underage Prostitution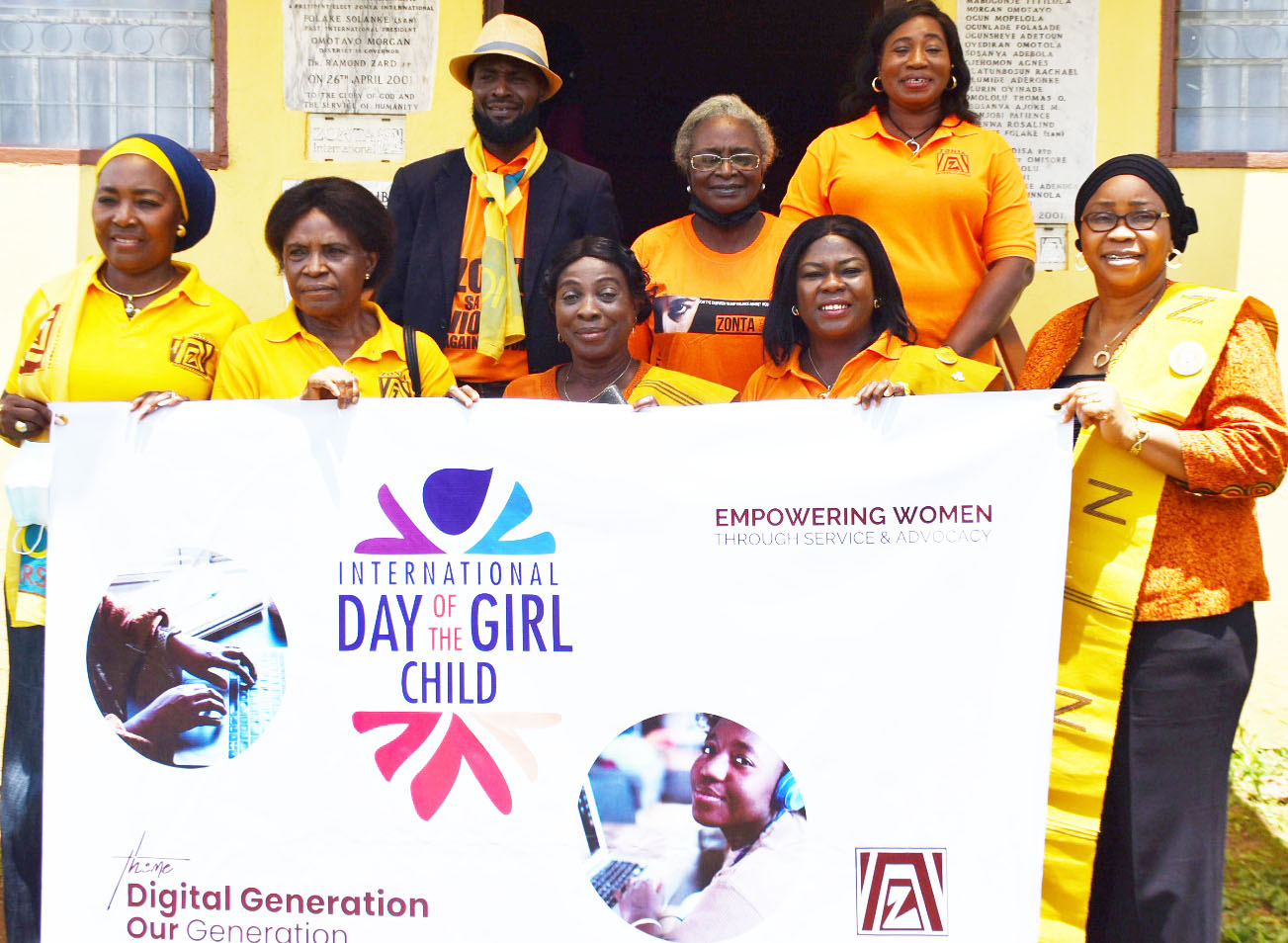 Needless to say, the reality of child abuse and prostitution is an apodictic phenomenon in Nigeria, as in
many developing and developed countries. This development has become an agonising threat, with multiple correlated implications, in addition to denying the fundamental rights and dignity of children as acknowledged in the 1989 United Nations Convention on the Rights of the Child.
The attention this incident draws is based on the awareness of the prominence of children in families and societies as future generations and leaders of tomorrow. And as potential standard-bearers of any nation, they need to be properly cared for and nurtured, thereby providing an enabling environment for them to develop their potential to take on such great responsibilities.
Child prostitution has devastating consequences for children individually and society as a whole. Undermining these consequences can lead to serious and far-reaching problems, not only for individuals but for society as well. To address the threat, law enforcement agents have been conducting raids on brothels and residences across the country to apprehend those involved in the dastardly act.
For example, the police in Lagos State emancipated 24 ladies including a 13-year-old who were trafficked from Akwa Ibom State for prostitution. Four members of the syndicate that brought the girls, most of them from Oron in Akwa Ibom, were also arrested. The trafficked girls were rescued in shanties used as hotels around an abattoir area at Agege. Preliminary investigations revealed that the traffickers charged men N2000 to sleep with the girls who were then given N5,000 at the end of the month.
Furthermore, the National Agency for the Prohibition of Trafficking in Persons (NAPTIP) arrested eight underaged girls in Benin, the Edo State capital, for allegedly contravening section 17 of the Agency's Act. The arrest was made by the Benin Zonal Command of the agency, comprising Edo and Delta States. The arrest of the underaged girls followed a raid on two brothels in the Aduwawa axis of the state.
Similarly, the Rivers State Police Command recently said its operatives rescued three underaged girls and arrested three male suspects during a raid on a brothel at Azikiwe Street, Mile Two, Diobu, Port Harcourt, the state capital. Policemen from Rumuolumeni alerted the Azikiwe Police Division following a complaint from a relative of one of the underaged girls, who was compelled into prostitution. The list is endless.
Nigeria has numerous underaged girls living and making a living in the streets. This has been attributed to economic factors and exposure to all forms of risks. The result is the proliferation of prostitution among young people, with its attendant problems. The causes of child prostitution in the country are largely economic, sociological, and socioeconomic factors. The effects of prostitution are psychological reactions, psychosocial damage, and political implications, which dent the nation's image.
NAPTIP recently lamented that about 60 per cent of the female sex hawkers in Italy were Nigerians. It described the situation as not only pathetic but "highly unacceptable." In other words, there is no question about whether the population of Nigerian girls who are engaged in sex hawking in the European country is sizeable because it is indeed significantly so. This is awful and constitutes a monumental national embarrassment.
By the agency's disclosure, it is evident that many of the federal and state governments' intervention schemes to curb underage prostitution have been largely ineffective and inadequate. Many wives of the heads of subnational governments are also known to have pet projects whose objectives are partly woven around the curtailment of this menace, but those projects too have failed to achieve the desired results. This is disconcerting.
Many young Nigerians are discontented, and some of them do considerable atrocious things to survive. However, while it is true that the seemingly intractable socioeconomic challenges of the country pose a veritable allurement for people to take precipitate actions to survive, there are also the issues of weak moral fabric and warped value system that make some young people and adults alike to disparage ethical, moral and sometimes legal abuttals in their quest for survival.
The questions are: how did we get to this contemptible state? How come that young girls who ought to be at school are flaunting the major streets of Abuja, Lagos, Port Harcourt, Enugu, Ibadan and other cities, hawking their half-naked bodies to any willing buyer? Why has sex become the fad among many students of our institutions? Where lies the future of these young ladies, and what can society do to protect their nobility?
More irksome is the all-embracing organised sex trafficking, even within the country. Many young Nigerian girls are being trafficked from one state of the federation to the other just for sex. Recent research conducted by Sympathy Worldwide Foundation, a non-governmental organisation (NGO) fighting sex slavery and child trafficking, reveals that several young girls are being trafficked from the hinterland to the cities but as the promises of their "do-gooders" fail, the girls take to the streets to use the same means to help themselves.
We call on the government at all levels, anti-prostitution NGOs, parents, churches, mosques, the police and all relevant stakeholders to take concrete steps to end prostitution which is still a crime in our law. People trading in prostitution or keeping brothels should be prosecuted, while men patronising, defiling or seducing our young girls should be brought to justice. The relevant authorities should also intensify their spirited campaigns against the illicit act.
Since poverty and unemployment are the major causes of prostitution, our governing authorities should stop paying lip service to these deprivations. The family institution needs to be re-invigorated. If parents were at home performing their parental obligations, their daughters would probably not have taken to the streets. Nigeria possesses an enviable rich cultural and religious heritage which includes living a chaste life and respect for the body and soul.
We have ascertained that neighbourhood and peer influence, weak financial, emotional and spiritual support, and molestation experience are some causes of child prostitution. We all must deploy strategies to massively generate awareness of the consequences of engaging in multiple sexual acts among the girl-child. This will help dishearten potential child prostitutes in the country.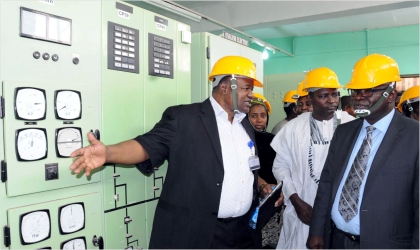 Nigeria's increasingly precarious energy supply situation took a turn for the worse last week when the
national grid suffered a system collapse for the 7th time this year on September 26, 2022. This is about three months after the last national system spill in July. The embarrassing development further compounded the woes of Nigerians. While relevant stakeholders are not in short supply of excuses for total blackout, the incident verges on institutional incompetence and regulatory imprudence.
To the extent that the state of power supply in Nigeria is a barometer for measuring the health of its overall physical infrastructure, it is fair to conclude that the country is in a sorry state. A recent media analysis of industry data gives a picture of the sordid situation. One thing that jumps out is the revelation that over the past 12 and a half years, the national power grid has suffered at least 222 partial or total collapses. The national power grid is a network of electricity transmission lines connecting generating stations to loads across the country.
The causes of these recurrent and seemingly interminable collapses are varied. According to the report, they range from "low water levels at the hydropower plants, low gas supply at the gas power plants, fire at the largest power generating station, load rejection," to the "inability of the transmission companies to wheel electricity from generators to distributors." If the causes are well-known, what makes it so difficult to arrest them and restore sanity to the electricity supply in the country? Why has the situation worsened despite all the ostensibly well-meaning efforts to bring it under control?
The recent collapse extends Nigeria's wretched run in power generation. For a country of more than 200 million people, its installed capacity of 12,555 megawatts is abysmal. By contrast, South Africa, with a population of slightly less than 60 million, generates almost 60,000 Megawatts. Official figures from Egypt state that the country generates 55,000 Megawatts of electricity. In effect, Nigeria's abysmal power generation has the same effect on its citizens as an invisible tariff in terms of energy that is bottled up and prevented from being unleashed.
Over the years, several proposals have been advanced to bring the Nigerian power sector up to par with what obtains in other middle-income economies across the world. Invariably, and to Nigerians' eternal frustration, such proposals have foundered on the rocks of corruption and political nepotism. Yet, if the country is to fulfil its developmental aspirations, it is difficult to see past steady power generation, a dream, incidentally, that the nation boasts enough gas resources to accomplish.
The ever increasing demand for power in Nigeria, coupled with limited supply, has restricted the nation's socio-economic development. The country's policymakers have formulated energy development policies lately aimed at diversifying the current electricity mix and increasing electrification in rural settlements. Despite these efforts, electricity infrastructure projects have been side-lined, power outages are common, and grid unreliability is costing the industry significant amounts to secure the electricity supply necessary for business sustainability and profitability.
The power problem has remained intransigent to the gigantic investments sunk into the sector in the last two decades. It is shocking that instead of an improvement, the situation has continued to get worse. Since 2013 when the sector was privatised, the grid has cumulatively failed electricity consumers several times over. On each occasion, the incident practically grounded Nigeria and its economic activities. It is not surprising, therefore, that the economy is on a nosedive and companies are shutting down.
The Association of Nigerian Electricity Distributors (ANED), the umbrella body of distribution companies, blamed the recurrent power collapse on the Transmission Company of Nigeria's (TCN) analogue system, describing it as largely responsible for collapses since the privatisation of the power sector in 2013. The TCN, a government agency that manages the asset under the privatised power sector, had, in turn, attributed the grid collapse to "multiple tripping".
The Group Managing Director of Nigeria National Petroleum Corporation Limited (NNPCL), Mele Kyari, once said, there was enough gas to generate 8,000 megawatts of electricity, but the transmission grid could not support it. It is startling that the key power plants, including Egbin, Utorogu, Chevron Oredo, Oben gas-fired power plants, Ughelli, and Chevron Escravos could all shut down. The fact that Nigeria's power generation relies on natural gas distributed through exposed pipelines that are vulnerable to destruction in many parts of the country, poses a significant problem.
But why is the Federal Government unable to provide good leadership in the power sector? The failure to address challenges in the sector amounts to insensitivity by the government to the fundamentals of development. The unbundling of the erstwhile National Electricity Power Authority (NEPA) has proven to be a massive failure. What we have is a considerable fraud. And the solution to the perennial energy crisis is true federalism that will ensure we do not have a single national power grid.
Several things point to the corruption and inefficiency in the power sector. President Muhammadu Buhari should demand an immediate investigation of the sector and begin to explore alternatives to energy sources. The world is scandalised that Nigeria, one of the leading producers and exporters of crude oil and gas, remains in darkness. Also, the Federal Government must relinquish ownership of TCN, so the sector does not stagnate.
It has become imperative to explore other options for power generation outside a consolidated national grid that is prone to mismanagement and graft. For instance, states should be able to band together to generate their power, and we are pleased to see that the House of Representatives is currently considering a law that would make this possible. The current system of power generation does not work. It is time to abolish it in favour of a more reliable method.
The national grid is designed to operate within a controlled range to ensure stable grid operation. Exceeding the limits leads to instability and often collapse. The transmission company, therefore, should allocate the load to the distribution companies based on the demand information received from the National Control Centre. This guarantees that there is no mismatch between power supply and demand to avoid the national grid system collapse.
The 2023 presidential election campaign to give Nigerians full access to the election season officially got
underway on Wednesday, September 28, 2022. But practically all the gladiators had campaigned deftly in the media for voter sensitivity. During the 'sensitisation' phase, presidential candidates in particular inundated Nigerians with expectations for the times ahead.
While campaigns are merely contests of ideas and questions, campaign managers appear fully prepared to inflict buckshot bruises on one another. As such, it may be crucial for the Independent National Electoral Commission (INEC) to remind all contenders and their parties of their obligation to campaign decently, heeding the code of conduct for the elections. They have to work with security agents to ensure there are no violent outings.
This has become necessary because politicians are desperate to obtain votes for themselves and may not take an issue-based approach to campaigning. This is going to hurt the people of Nigeria and the development of our democracy. These politicians are seeking to employ a variety of unknown tactics to launch varying degrees of smear campaigns against their opponents.
Regrettably, the protagonists of the negative campaigns are mostly the ruling All Progressives Congress (APC), the main opposition Peoples Democratic Party (PDP), and the Labour Party (LP). Name-calling, verbal abuse, accusations and counter-allegations, as well as the posting of contentious video and audio messages, especially on social media, must be outlawed.
In a way, the essence of political campaigns is to help voters make the right choices from a broad range of options. This time, Nigerians deserve more than the usual allotment and purchases of musicians, comedians, and dancers to entertain the crowds for political rallies. Those aspiring to lead need to understand that when campaigns are vicious and chaotic, the results do not serve the public good.
Therefore, it is of utmost significance to ensure that the rules and regulations governing the campaign season are binding on all involved and that all key stakeholders compete on a level playing field. Candidates should elaborate on matters pertaining to ordinary Nigerians. They should tell us how they will deal with the challenges of the nation. Key issues such as the economy, security and corruption should feature prominently in the 2023 polling campaigns.
There is no doubt that Nigerians are looking for a firm commitment from political parties and their nominees to address the challenges they face. The problems we encounter in this country are well known. Unlike in the past, we would rather not see candidates give superficial explanations of issues or romanticise concerns about them. We think that the quality of campaigns is a precondition to the quality of governance when a winner emerges in the end.
Accordingly, political parties must look at the largely underfunded health sector, as well as virtually every sector of the economy and society. They must specify how they will raise funds and, possibly, new ideas to invest in the sectors. Will they ask for special assistance or budget funds to improve infrastructure? What are their short, medium and long-term health plans? Beyond universal health coverage, what are the means and logistics to achieve this dream?
Education, as the cornerstone of societal development requirements, should also be considered urgently. The electorate must ask itself how the candidates intend to expand access to all levels of education while enriching the quality and content of the curricula. What strategic priorities do they have for the industry? Will they build new institutions, particularly universities and polytechnics, or will they build capacity within existing institutions? Which is the lowest or most expensive to implement? What are their plans in terms of recruiting people into the educational institutions?
A major challenge facing the Nigerian economy is high unemployment and low electricity supply in the industrial sector. For decades, successive governments have made futile efforts to counter the threat. There is no question that insufficient power leads to unemployment. So, if high unemployment is to be brought down, the candidates must tell Nigerians how they would improve power generation and ensure that the industrial sector gets a higher preference in terms of energy supply.
And how will the candidates respond to the perennial strikes by the Academic Staff Union of Universities (ASUU) that have virtually crippled tertiary education in the country? Again, insecurity has been a major obstacle to domestic and foreign investments. Nigerians want to hear from those eager to lead how they will resolve this dire threat. Political parties and their power-seeking candidates must adequately scrutinise these obstacles if the country is to witness positive developments.
The main problem of Nigeria's growth and progress is poor governance, largely because those responsible for piloting the affairs of the country are not serving the well-being of the people. Hence, the pertinent question voters should ask is who among the candidates can govern the nation more efficiently before exercising their right to vote in February and March next year.
The general expectation since gaining independence is that an independent Nigeria will provide and expand equal opportunities for the economic, social and cultural advancement of its people, but a critical analysis of the Development Index points out that these expected benefits have been greatly undermined by successive Nigerian leaders. During campaigns, Nigerians must repeatedly demand clear direction on how to proceed in this regard.
Each election is a referendum, and 2023 will be a defining moment, not because of what some politicians say. It will be a referendum on whether Nigerians are truly ready to make the necessary sacrifice to get the kind of leaders they aspire to; leaders who guarantee a better future not only for themselves but for their children and posterity. Or will they choose to continue the widespread shame and sham? Of course, 2023 will tell.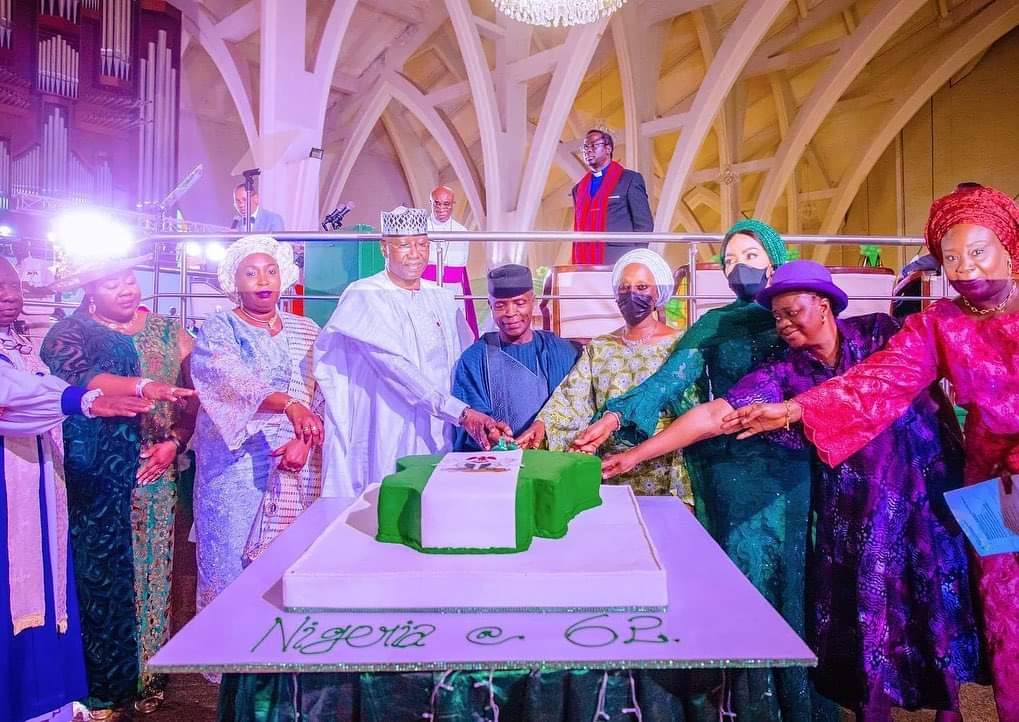 Instead of grappling with the elevating issues of development, the country's over 200 million population and more than 250 ethnic nationalities are smouldering with dissatisfaction about the present, and anxious about a precarious future. Now, the grand promise and hope of "unity in diversity" lie in bloody ruins, and separatist agitations have again taken a centre stage in national politics. If the years of military dictatorship are seen as "years eaten by locusts," then the inhumane descent of Nigeria today can be said to be "more years eaten by the locusts."
Every sector of our national life has been affected, from governance to the economy, security and national cohesion. Setbacks and deficits in each area of development define the country. Traumatised, abused and oppressed, young people have lost hope in the country. Just like in 1966, Nigeria is once again on the fast track to the point of no return. All Nigerians should be well-meaning enough to embark on conscientious sober reflection on the state of the nation.
Successive leaders have abandoned our founding fathers' dream of Nigeria and replaced it with a motive for self-aggrandizement. The country is torn apart, the people are poor, life and property are insecure, and life is worthless. Now and then, we witness Nigerians loathe their country and spit out the worst abuse on their homeland. While the wealthy have acquired foreign citizenship for themselves and their families, others are working frantically to do so or emigrate from Nigeria.
This is Nigeria for the next generation of leaders: a disillusioned, morally weak, socially divided, religiously lost and economically stupefied country. This is not the way of a truly independent nation. To chart a path to progress, however, Nigeria needs people with big dreams, especially those who do not want to do things the usual way. To justify any independence claim, Nigerians must first determine the basis for their assertion to independence.
Nigeria's problems are foundational. What we have is a corporate catastrophe. The country is a complicated, intricate, and flummoxing organism where wrongs rule and doing right is impossible. Do the different people who make up the nation see themselves as Nigerians in the first place? Or do they profess allegiance to their clan or tribe as their most basic identity? Nigerians require a sense of national pride and ethos that draws on all the values, spirits, and cultures of different peoples.
To this end, the political class and ruling elite must not place one part of the country above other parts or treat other parts as second-class citizens. Leadership is not racial domination or selfish power imbalances; rather, it is a tendency to truly carry out a mission for the common good. President Muhammadu Buhari should accept that under his leadership, Nigeria has witnessed its worst reversal ever. Leaders and followers must do their best to ensure that they aspire to a new and better Nigeria.
As she commemorates the 62nd anniversary of independence, Nigeria's top priority should be leadership in Africa and the black world. The country is naturally given this leadership role, and she has indeed played a convincing role in her past activities on the African continent and abroad. Leaders should look to the exemplary and inspiring role this country can play 50 years from now. However, this will only happen if Nigeria shakes off the incompetence, and greed ingrained in its leadership.
What is there to celebrate is the tenacity of Nigerians in their decision to have their country despite a repeated siege by various outlaws. These Nigerians include farmers and locals trapped in terrorist and bandit enclaves, schoolchildren being hunted back and forth, disillusioned women and children in IDP camps, soldiers in trenches and police officers who sacrifice their lives, and lonely Nigerians who every day hope in God that this too will pass. It is these Nigerians who hold this country together and deserve the greatest courtesy.
Economically, Nigeria has fallen behind its peers. Diversification gave way to a single product model. Agriculture was once the backbone of the country and its defunct regions, contributing more than 60 per cent of Gross Domestic Product (GDP) in 1960. Today, it is a paltry 22.13 per cent of nominal GDP by June 2021. The Central Bank of Nigeria says oil and gas contributed less than 1.0 per cent of GDP and 6.65 per cent of export earnings in 1961, but contributed 47.72 per cent of GDP and 98.72 per cent of export earnings in 2000.
Despite successive governments' efforts to industrialise the country and achieve sustainable economic growth, stakeholders in the real sector believe that the economy is gradually declining. Industrialisation, seen as the only means to achieve economic growth and development, remains unfulfilled 62 years after the founding of the nation. The scarcity of industry, stunted growth in manufacturing, rising unemployment, and lack of food and investment, among others, remain a great challenge.
Infrastructure has failed to pace with the tremendous population growth assessed at 45.14 million by the United States Census Bureau in 1960, to the estimated 211 million in 2021. Roads, airports, ports, and power are inadequate, requiring $3 trillion to fix, says the African Development Bank. In human development, failure is writ large. Whereas the poverty level was 15 per cent at independence, it averaged 27.2 per cent from 1980 to 2010 and reached 69 per cent by 2011.
Nigerians must vote wisely in the next year's general elections by choosing a good leader. They have to be astute in their voting and avoid elevating needless issues. Nigerians should never again elect nepotistic, tribalistic and religious fundamentalists into governance. We need to salvage and retrieve our country from imminent collapse and looming disaster. The election next year is yet another opportunity to vote candidates that can transform the country and eliminate the pains the citizens are currently going through.
The duty to save our nation is a moral responsibility. A great nation is built based on the character of its people. If Nigeria has to be great, everyone has to take responsibility; everyone has to commit to doing what is fitting. This is a fundamental moral obligation to the state. That is what true independence means.