Nigeria Imports $11bn Plastics, Pharmaceuticals, Sugar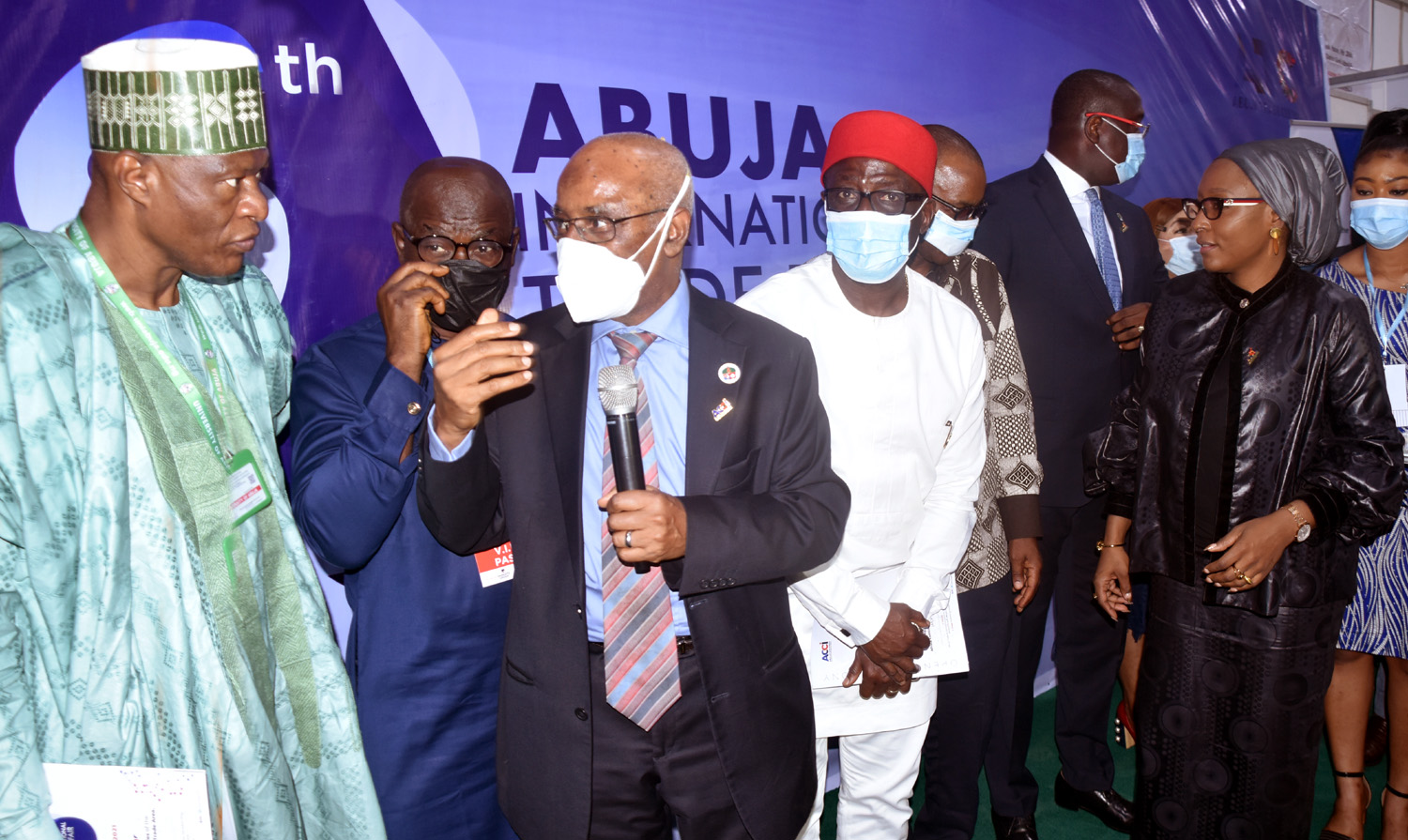 Plastics, pharmaceuticals and sugar worth $10.98billion were imported into Nigeria between 2020 and 2021.
According to data from the International Trade Centre (ITC), within the time under review, the nation spent $1.82billion on sugar products, $4.21billion on pharmaceutical products, and $4.95billion on plastic products.
Countries from which these products came include: China, Korea Republic, Saudi Arabia, India, United States of America, Netherlands, Denmark, United Arab Emirates, Brazil, and Switzerland.
The ITC also said sugars and sugar confectionery products that were imported included cane or beet sugar and chemically pure sucrose; chemically pure lactose, maltose, glucose and fructose; sugar syrups; artificial honey; caramel; molasses; sugar confectionery not containing cocoa, including white chocolate.
Pharmaceutical products include: dried glands and other organs for organo-therapeutic uses; extracts of glands or other organs or their secretions, for organo-therapeutic uses; heparin and its salts; other human or animal substances prepared for therapeutic or prophylactic uses; human blood; animal blood prepared for therapeutic, prophylactic or diagnostic uses; antisera and other blood fractions and immunological products; amd vaccines, toxins, cultures of micro-organisms (excluding yeasts).
Plastics products imported include: polymers of ethylene in primary forms; silicones in primary forms; petroleum resins; cellulose and its chemical derivatives; waste, parings, and scrap of plastics; as well as tubes, pipes, and hoses, and fittings.
It also included baths, shower-baths, sinks, washbasins, bidets, lavatory pans, seats, and covers; flushing cisterns and similar sanitary ware, of plastics; articles for the conveyance or packaging of goods, of plastics; stoppers, lids, caps, and other closures, of plastics; tableware, kitchenware, other household articles, and toilet articles of plastics (excluding baths, shower-baths, washbasins, bidets, lavatory pans, seats and covers, flushing cisterns and similar sanitary ware).
15.5% MPR Increase'll Control Inflation – CBN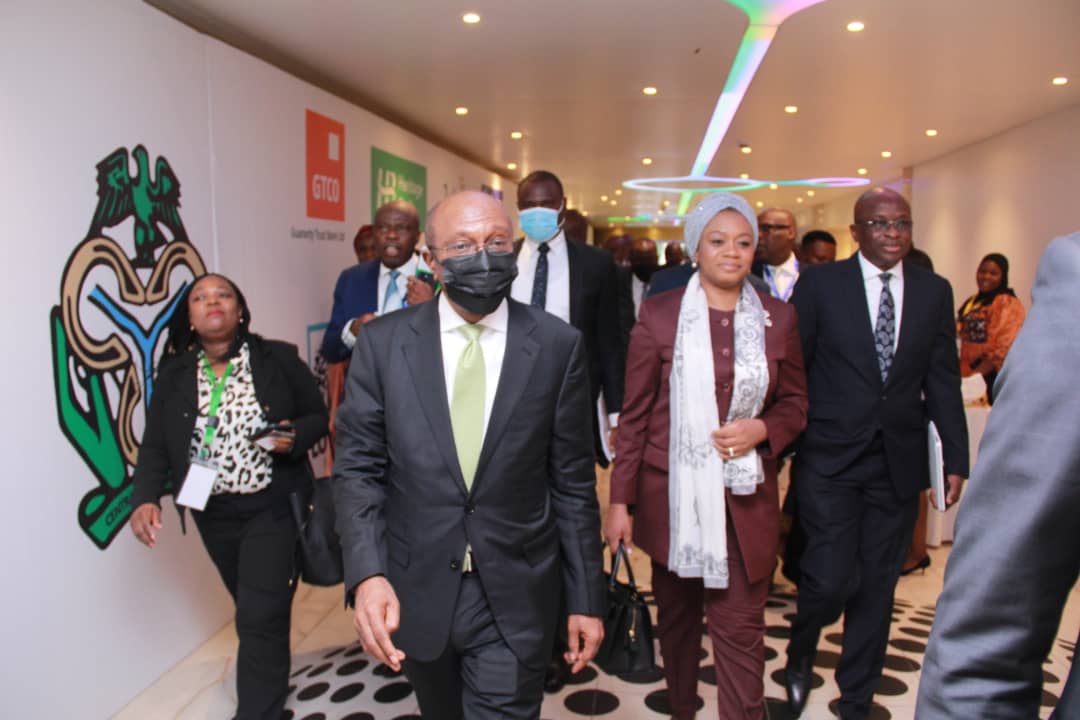 The Central Bank of Nigeria
(CBN) says its Monetary Policy Committee's decision to increase Monetary Policy Rate (MPR) is to control rising inflation.
CBN's Director, Monetary Policy Department, Hassan Mahmoud, stated this, midweek, at a post-MPC briefing tagged "Unveiling Facts behind the Figures''.
Recall that the MPC, in its 287th meeting on Tuesday, had increased the MPR by 150 basis points, from 14 per cent to 15.5 per cent.
The MPR is the baseline interest rate in an economy on which other interest rates within that economy are built on.
CBN Governor, Godwin Emefiele, had explained that the decision was informed by persistent rise in inflation rate and fragile economic growth.
Mahmud had explained further that the MPC got to a point where stringent measures have to be taken to control inflation.
He said the committee took cognisance of global and local economic issues in arriving at its policy decisions.
"We raised the MPR because it is necessary to do so. The quantity of money in the system was too much for the economy to absorb", he said.
He continued that monetary policy tools were meant to deal with short term risks, adding that the idea was to make the cost of funds expensive to drive down inflation.
According to Mahmud, the stimuluses that governments across the world provided for their citizens during COVID-19 increased the ability of people to spend, thereby, creating challenges with global supply.
"A lot of households and small businesses were injected with stimuluses; the U.S did two trillion dollars, Nigeria did about five trillion Naira, these increased the ability of people to spend.
"But the supply side could not meet up with the demand because that volume of injection was far more than the regular intake for those economies, this made prices to go up,'' he said.
He also blamed the Russian-Ukraine war, as well as the resurgence of COVID-19 in China as responsible for rise in global inflationary trend.
"That region accounts for more than 50 per cent of global commodity supply and 38 per cent of global oil and gas supply.
"The war resulted to some shortages which made prices to go up. Then the COVID-19 lockdown in China. The country is the largest importer of commodities across the globe,'' he said.
Speaking on the various economic intervention initiatives by the apex bank and the prospect of recouping the funds, the Director, Development Finance Department, Dr Yusuf Yila, said about nine trillion Naira had been invested in the various development finance interventions.
He, however, said all the monies would be recovered.
According to Yila, N9.3 trillion has been invested in various development finance interventions, out of which N3.7 trillion has been repaid.
"Most of the loans are still under moratorium, especially those in manufacturing. Manufacturing forms the largest part of our portfolio, about 31 per cent,'' he said.
He said one of the best-performing interventions was the Commercial Agriculture Credit Scheme, where out of the N800 billion that was lent out, about N700 billion had been repaid.
Yila said that through the flagship agriculture intervention scheme, the Anchor Borrowers Programme, one trillion Naira had been lent out to smallholder farmers, while about N400 billion has so far been recovered.
According to him, the department will restrict intervention to critical sectors like the SMEs and the electricity sector for now.
Speaking on the depreciation of the Naira, the Director, Trade and Exchange Department, Mrs Ozoemena Nnaji, said the apex bank was taking steps to firm up the currency.
Nnaji said that demand for foreign exchange outstripped supply currency, adding that the CBN was doing a lot to mop up supply.
"One of the steps is the Naira for dollar remittance drive, which has resulted to a huge increase in diaspora remittances.
"There is also the RT200 bringing in forex. Repatriation has gone up from 20 million dollars in the first quarter to about 600 million dollars in the second quarter.
"In this third quarter we are looking at more than one billion dollars of repatriated inflows,'' she said.
FG Probes IOCs' Oil Exploration, Production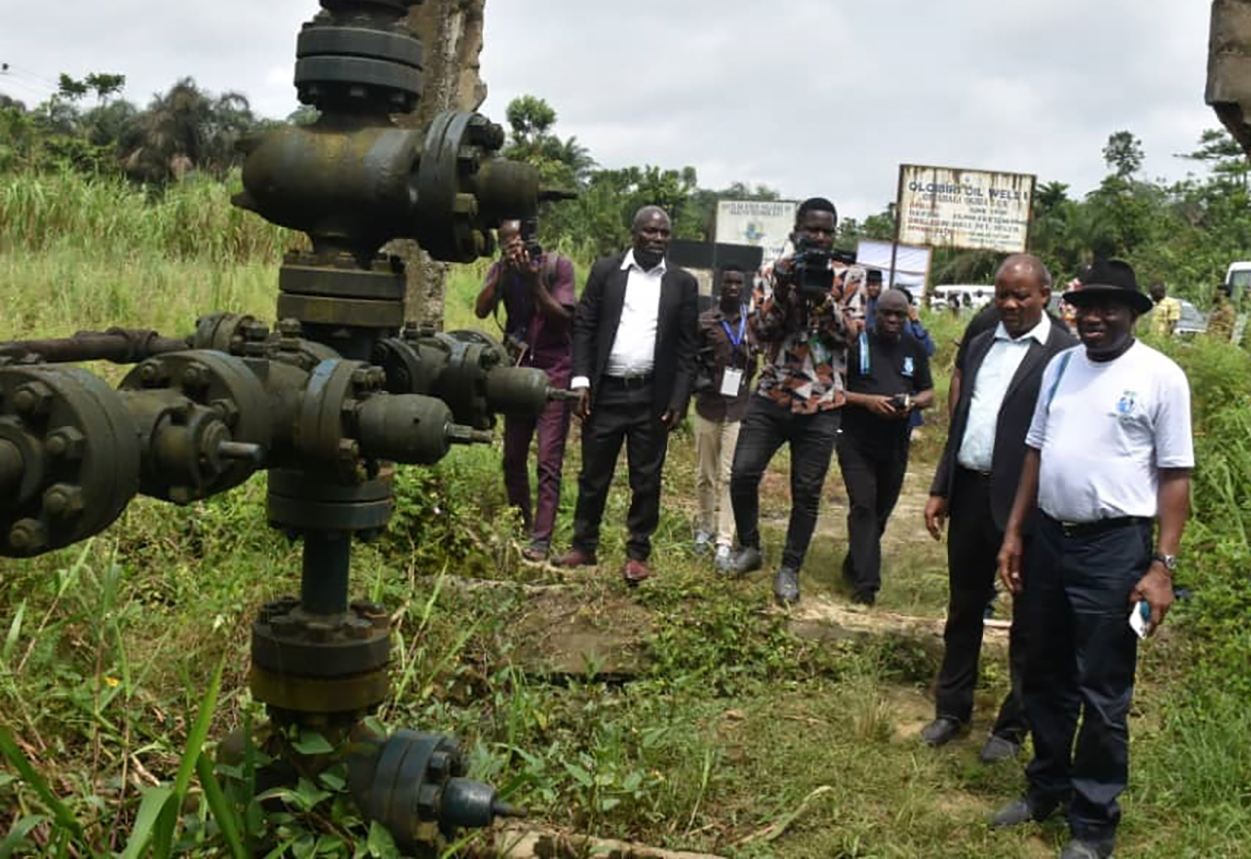 The Federal Government, has commenced a probe of the exploration and production activities of international and local oil companies as part of measures to address the massive oil theft in Nigeria.
It announced this through its Nigerian Upstream Petroleum Regulatory Commission (NUPRC), saying it would do the needful to challenge the narrative and halt further degeneration by ensuring transparency in hydrocarbon accounting.
"One of the steps, in line with its (NUPRC) technical and regulatory powers, is to probe into the operational and commercial activities of exploration and production companies operating within the country," the commission's Chief Executive, Gbenga Komolafe, stated in a statement he personally signed.
He noted that this was "to ascertain the level of compliance with the terms and conditions in their (oil firms') operational contracts, and the challenges impeding expected deliveries.
"The Commission will particularly be interested in the mode of operation of the companies in relation to the approvals as per their operational licences, the level of conformity with the technical provisions and production terms,  their level of investments to enhance capacity utilisation, and the challenges they are facing, especially those contributing to the current unacceptable situation.
"Beginning from Wednesday, September 28, the Commission will be engaging all the exploration and production companies individually to get to the root of the current situation as it believes strongly that there might be more fundamental issues in the industry affecting expected output and deliveries beyond the much touted issue of crude theft".
Komolafe said already, invitations had been extended to all the operators for  engagement during which they would be expected to present their work programme performances, acreage status and divestment plans (if any).
They would also present their field development plan, implementation status, upstream investment in the last five years, exploration activities including geophysical acquisition/processing/reprocessing, leads and prospects maturation plans; and exploratory wells drilled in the last five years.
NUPRC further stated that during the engagements, the companies would be required to present their reserve status, life index, current reserves replacement ratio and reserves growth strategy.
MWUN Threatens Service Withdrawal Over Dilapidated Quays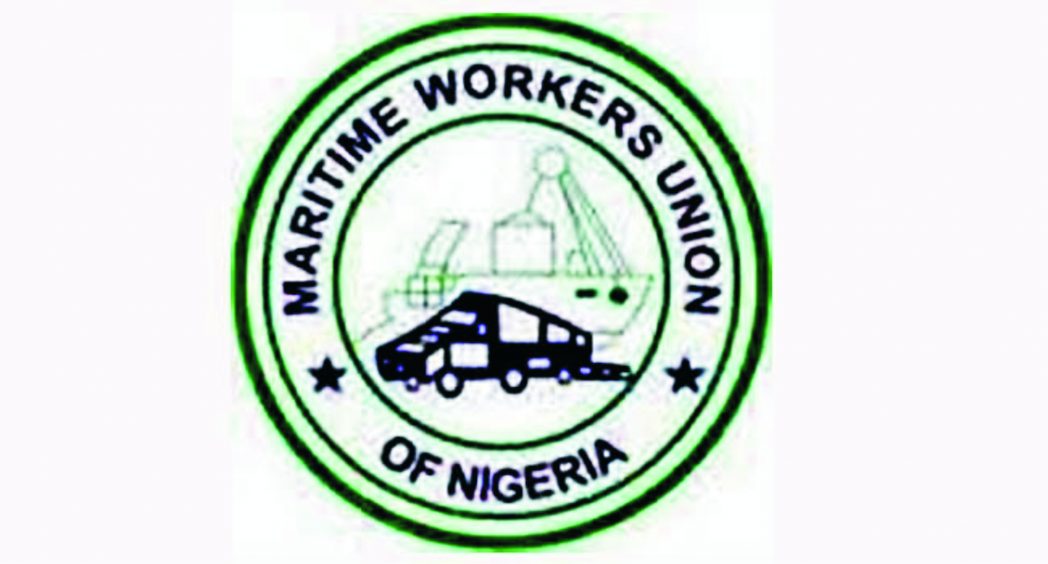 The Maritime Workers Union of Nigeria (MWUN) has threatened to withdraw their services from the nation's seaport if the issues of dilapidated quays are not addressed urgently.
This is coming barely weeks after the Minister of Transportation, Muazu Sambo, inspected the dilapidated portion of the Tin Can Island quay apron in company of some heads of maritime agencies.
Addressing journalists at a joint press conference organised by MWUN and the Nigerian Association of Road Transport Owners (NARTO), the President-General of MWUN, Adewale Adeyanju, said the dilapidated state of the quay walls was putting the lives of workers at the affected terminals at risk.
He called on the Nigerian Ports Authority (NPA) to ensure that necessary measures were put in place to fix the dilapidated infrastructure, saying the union could no longer allow the situation to deteriorate further before protesting.
"It is unfortunate that this kind of thing is happening. If you go to Port Harcourt or Warri port, we are having the same problem.
So, we are using this medium to appeal to the management of NPA to make sure that all the terminal operators do the right thing.
"They can sanction those who refuse to make their terminals safe for the workers. Otherwise, we might withdraw the services of our members as a result of that. The lives of the workers are no longer safe and injury to one is injury to all", he said.
Adeyanju stated further that the collaboration between MWUN and NARTO would also ensure improved welfare for truck drivers and reduce cases of extortion along the port access roads.
He also said the collaboration would ensure free flow of traffic to ease cargo and vehicular movement in and out of the ports.
According to him, the partnership would not involve collection of toll along the port access roads as both parties had resolved to key into the electronic call-up system project of NPA.
"The essence of this collaboration is to support a good programme birthed by NPA – ETO. We are also going to work with other stakeholders in the port so that we can have free flow of traffic on the road.
"I am also using this opportunity to send a signal to our members that we should not go against the Memorandum of Understanding because it is binding on both parties.
"We must also ensure discipline and eschew thuggery and extortion along the port access roads", he stated.