How Kwankwaso Tricked, Betrayed Us – Shekarau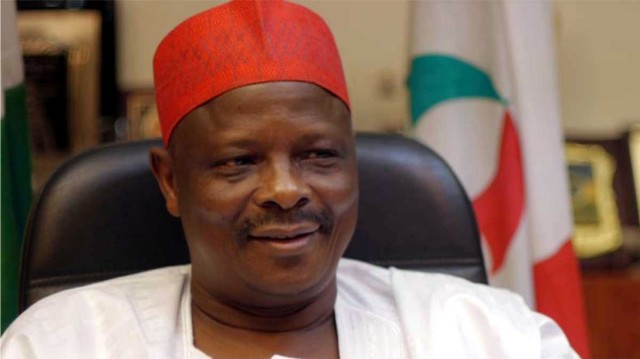 Senator Ibrahim Shekarau has accused Senator Rabiu Kwankwaso of disappointing him and his supporters who joined the New Nigeria Peoples Party (NNPP).
Shekarau, who dumped the All Progressives Congress (APC) at the height of the rift with Governor Abdullahi Ganduje, spoke when he met with his supporters and associates in Kano on Monday.
He accused Kwankwaso of neglecting the request submitted for inclusion of his associates as party's candidates.
He said his numerous reminders to Kwankwaso before the deadline set by the Independent National Electoral Commission (INEC) were not appreciated.
According to him, he had been consulting with Kwankwaso to carry his supporters along but to no avail.
"We consulted our brother Kwankwaso prior to even his joining NNPP when he was in PDP and I was in APC. After we agreed to join NNPP, prior to closing submission of list to INEC, we designed areas and places to field candidates for state to Federal Government. I met him alone on 5 May at about 8:30. Two of us alone, he said he'll study it and suggest to his advisory team.
"On 15th May, I went to his house and reminded him of our submission of proposal. He said that he will come and discuss with me. On 16th May, he came to my house and we discussed. He called Kabiru Alhassan Rurum, Kawu Sumaila, Abba Kabir Yusuf, and Aminu Abdussalam, he said he gave them the work and we told him we need to inject our people.
"On the 17th May, a day after, I summoned advisory team of Shura of what happened. Some said everything should be written but I said no let's have confidence and have faith in them.
"On the 18th May, after our decamping, we announced our reasons to the media and public that we ditched APC because of injustice. That day we saw list of purported NNPP candidates. On Thursday 19 May I boarded plane to Abuja and sought audience from Kwankwaso at his convenience. "We've agreed after Isha prayer. I went to his house and told him we've seen list with my name only and Shehu Kura. What's the position of our submission? He said his four man committee will be given the work. I suggested to add four from my camp to make it 8. He agreed and we planned to fix date… On 20th May, I wrote to him what we've discussed to avoid forgetfulness in a text message.
"June 1, I reminded Kwankwaso of the committee work he promised to talk to them. On 2 June I discussed with Prof Rufai Alkali national chairman of the NNPP and I advised him to talk to Kano chair.
"On his declaration day, I reminded him of the committee pending work. Time was going, we resolved to meet alongside his closet aides Kwankwaso, Abba, party chair, Umar Muhammad, and I. The chair gave issue but said he submitted their proposal to party chair, Doguwa.
"On July 4, the chairman brought out their proposal. We added chairman to the committee making them 9. They have written recommendation for candidates from both sides. 9 of them signed and gave me a copy and to Kwankwaso.
"15 July, I printed two copies of the report and took them to his house. I gave him like 10 minutes. He said he had no objection and I said the same. He called Abba Kabir Yusuf and told me they have accepted the report and be implemented in three days. Two weeks after Abba didn't call for meeting until INEC closed submission of candidate in July and on August 12 substitution closed. Then he called for a meeting.
"After the deadline elapsed, we called Advisory committee and we set up a committee to advise us on the way forward. We accept the report on Thursday, will study and consult, and in a few days, we will announce our stand. I wouldn't have opened up if not for Kwankwaso guilty conscience that he talked to the media. We want to set the record straight on the saying that we were late. So that people can be well informed. It is better to abandon politics than to live in injustice and deception. Did we take directive before joining where we are now? Shall we then seek your permission to join others?" he asked.
2023: Buhari, Jonathan, Abdulsalami Demand Issue -Based Campaigns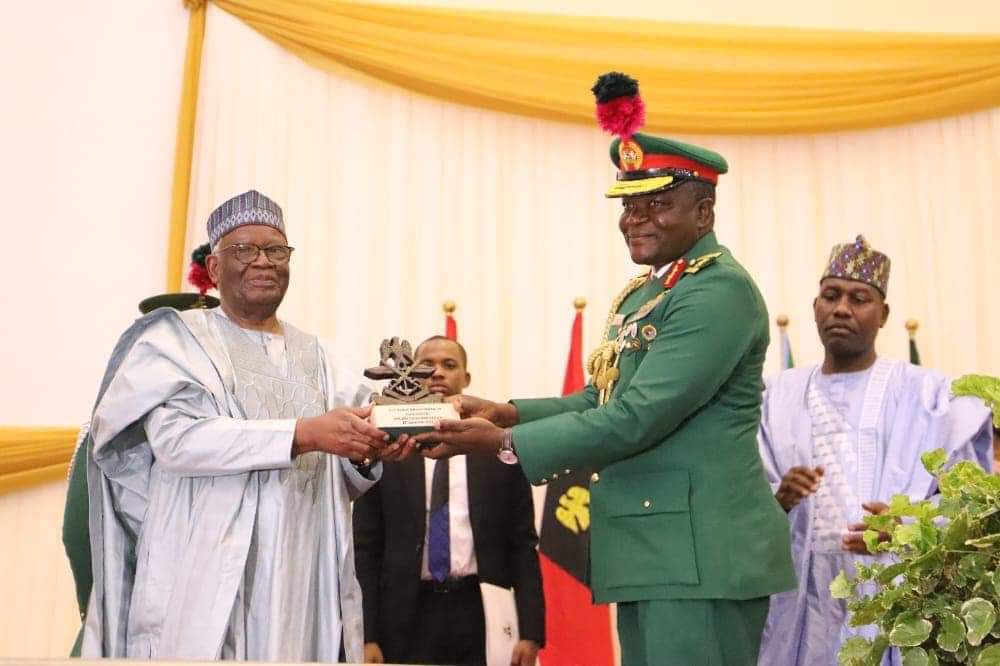 Political parties and their presidential candidates have signed a peace accord for the 2023 general elections, following the commencement of campaigns ahead of the polls.
The peace deal was sealed with the General Abdusalami Abubakar-led National Peace Committee at the International Conference Centre, Abuja, Thursday.
Although candidate of the ruling All Progressives Congress, APC, Asiwaju Bola Ahmed Tinubu, was conspicuously absent at the event, his running mate, Sen. Kassim Shetima participated in the peace agreement.
The presidential candidates who were present at the event included Alhaji Atiku Abubakar of the Peoples Democratic Party (PDP), Mr Peter Obi of the Labour Party (LP),Rabiu Musa Kwankwaso of the New Nigerian Peoples Party (NNPP) and Omoyele Sowore of the African Action Congress (AAC).
Speaking variously at the event, President Muhammadu Buhari, Abdusalami Abubakar and former President Goodluck Jonathan tasked political actors to shurn actions that could threaten the peace of the nation as they head to the field for campaigns ahead of the forthcoming elections.
President Buhari, while speaking through a recorded video, thanked members of the National Peace Committee for their commitment and dedication to supporting peaceful elections in Nigeria and for facilitating peace generally across the country.
He, however, expressed concern over the rising level of fake news and misinformation in the country, noting that the development portended grave danger to the nation's democracy.
"As the President, I have always reiterated my commitment to a peaceful, credible and transparent elections, and what the Peace Committee has been doing over the years, aligns with my belief that Nigeria needs peace in order to achieve credible elections.
"However, the rise of fake news and misinformation continue to pose a significant threat to the pattern of democracy in Nigeria,"he said.
" It has also significantly diminished the civility and decency in public discourse and debate," he added.
He said,"The initiatives undertaken by the National Peace Committee to commit all political actors to issue-based campaign devoid of incitement, personal insults and attacks is a welcome development.
"The 2023 general election is more than an election, it is an opportunity to serve Nigeria, to defend Nigeria and to uphold her unity and progress.
"Therefore, I call on all Nigerians, political parties, politicians, security agencies, the election management body (Independent National Electoral Commission – INEC), and all stakeholders to ensure that Nigeria is placed first above regional and sectional claims".
Chairman of the National Peace Committee, General Abdusalami Abubakar (retrd), in his welcome remarks, regretted that campaigns have shifted focus from issue- based engagements to other unwholesome acts.
Hear him: "Now that the 2023 general election is around the corner, issues of major concern that have the potential to negatively impact on the integrity of the election are emerging. One of such issues is the spread of fake news. Thus, fake news and misinformation continue to pose a significant threat to the 2023 elections.
"It has shifted focus away from issue-based campaigns and created the platform for political parties to resort to name calling, personal insults and character assassination."
Speaking further, the former Head of State regretted also that," it has taken away our civility and decency in public discourse and conversations and created a toxic atmosphere that has the potential to incite citizens against the state, against other political parties and candidates."
He explained that,"It is for this reason that the National Peace Committee has organised the signing of two Peace Accords for the 2023 general elections. "
According to him,"It is time for us to promote issue-based campaigns. We are calling on politicians to address issues that are fundamental to the Nigerian citizens. We also want to promote respect and tolerance for differences in opinions. We want to ensure that there is civility and decency in public discourse.
Former President Goodluck Jonathan, who also spoke via recorded video played at the event, commended the resilience and commitment of members of the National Peace Committee and their efforts towards ensuring peaceful elections in the country.
" The task of ensuring peaceful elections in 2023 is our collective responsibility," he said.
According to him, "We are at a critical stage in our national life where we have no choice but to promote national cohesion, love and hope, in order to make the desired progress.
"We cannot afford to continue to play politics of bitterness and division along ethnic and religious lines. This is because such kind of politics portends great danger to our unity, growth and the sustenance of our democracy".
He advised that,"We have to be mindful of the destructive impact of hate speech, fake news and mindless propaganda, especially in a clime where the fabric of unity and stability still needs to be strengthened.
" I charge the candidates, their promoters and supporters to exercise restraint and seek to run their campaigns based on issues that affect our people. They should, by all means, avoid needless attacks on personalities and use of abusive language for those are the elements that cause chaos and crisis during elections.
"Political stability and growth of democracy in any country are usually measured by the quality of elections. In this regard, we expect our democracy to be consolidated in such a way that our electoral processes will be seen to record incremental progress at the end of every election cycle.
" Many of us will recall that elections held recently in Kenya, Ghana and The Gambia and I am pleased that peaceful outcomes were recorded in those countries.
" In 2023, I expect our country to raise the bar for credible and transparent elections by ensuring that our electoral processes are peaceful, free and fair.
"I urge our candidates to lead the charge and strive to make our electioneering issue-based, clean and violence-free."
Yobe North Senatorial Ticket: I Accept Judgment –Lawan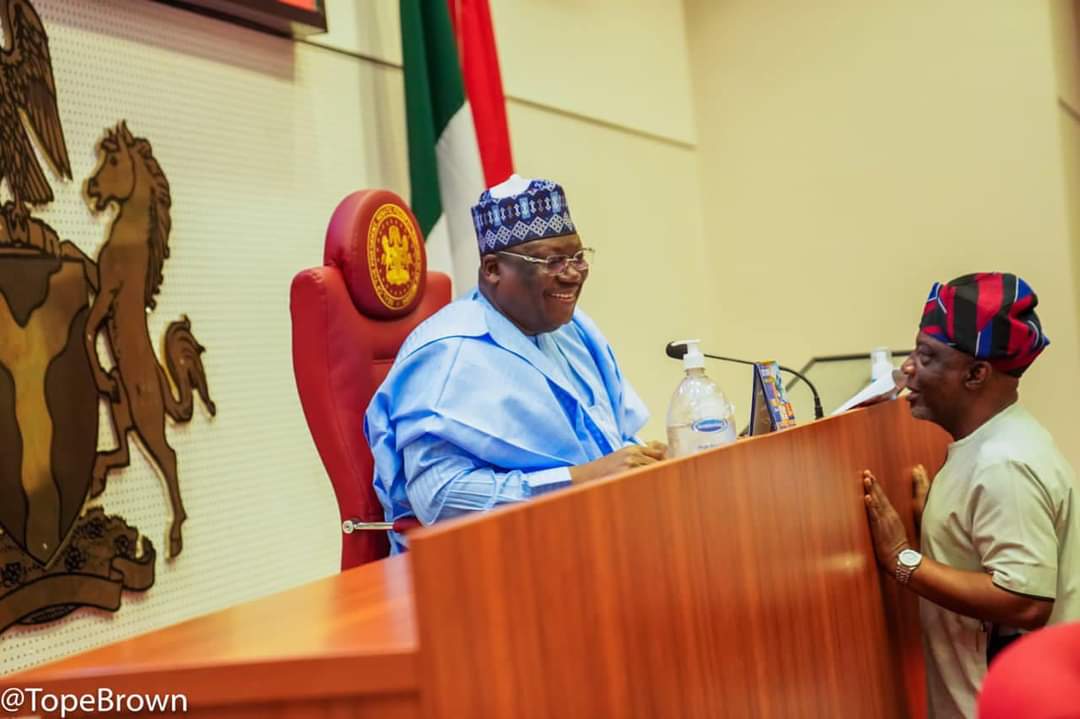 The President of the Senate, Ahmad Lawan, has said that he will not appeal the judgment delivered on Wednesday by the Federal High Court, Damaturu, in Yobe State, with respect to the forthcoming Yobe North senatorial district election.
Lawan said in a statement signed and released on Thursday that he had accepted the judgment of the court which disqualified his candidature and participation in the election.
Lawan said, "Yesterday, Wednesday, September 28, 2022, the Federal High Court in Damaturu delivered judgment on the rightful candidate for Yobe North Senatorial District for the 2023 National Assembly elections.
"The said judgement disqualifies my candidature and therefore my participation in the elections.
"After due consultations with my political associates, supporters and well-wishers, I have decided not to appeal against the judgement. I accept the judgement."
Lawan further appreciated his governor and his constituents for their support. He added, "I deem it appropriate to thank His Excellency, Senator Ibrahim Gaidam for the leadership role in the APC political family in Yobe State. I also thank His Excellency, Governor Mai Mala Buni for the support and brotherhood.
"To my constituents, I thank you all for your unflinching support, loyalty and unreserved commitment to the course of building our people and Yobe North Senatorial District and indeed Yobe State.
"I want to assure you that I will continue to serve you in my personal and any other capacity at all times.
"We journeyed together for a long time, and this journey will remain a life long journey. It has been a wonderful relationship and it can only get stronger. I am indebted to you all. Alhamdulillah,".
Justice Fadima Aminu at a Damaturu Federal High Courton Wednesday ordered the All Progressives Congress (APC) to forward the name of Machina to the Independent National Electoral Commission (INEC) as the authentic winner of the primary which was held on May 28, 2022.
Aminu described the primary election that produced Lawan as the candidate as "phantom."
The continuity of Lawan's 23 years sojourn as a lawmaker was laid to rest after about four months battle over the controversial Senatorial ticket of the All Progressives Congress.
Osun Poll: S'Court Upholds Adeleke's Election As PDP Candidate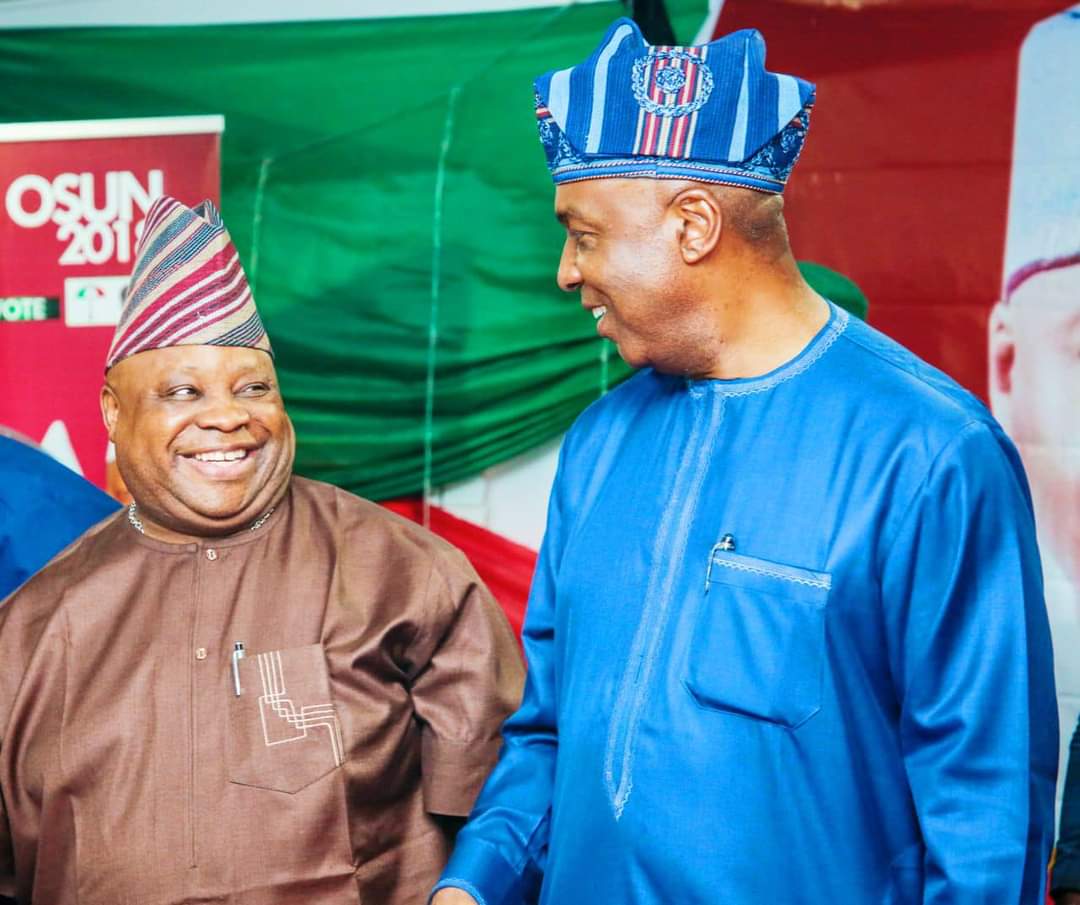 The Osun State governor-elect, Senator Ademola Adeleke, on Thursday, floored his contender, Dotun Babayemi, who challenged his emergence as the candidate of the Peoples Democratic Party (PDP) in the governorship election held on July 16.
Babayemi had prayed the Apex Court to set aside the decisions of the lower courts and declare him as the PDP candidate for the July 16, 2022, governorship election in Osun State.
The five-member Justices of the court, presided over by Justice Amina Augie held that the appeal filed by the appellant was filed out of time as a pre-election matter is time-bound.
While stating that "a pre-election matter has a period of 14 days, and like a rock of Gibraltar, cannot be moved", the court added that there was nothing before the court to invoke its jurisdiction.
Efforts by counsel to the appellant, Adebayo Adelodun (SAN) to convince the panel to take a look at the merits of the appeal proved abortive as the court held that it lacked jurisdiction to entertain the matter.
The appeal, having been withdrawn by the counsel to the appellant, was consequently dismissed by the court.
Prior to Osun 2022 governorship election, separate primaries of the Peoples Democratic Party produced Babayemi and Adeleke but the National Working Committee of the PDP and the Independent National Electoral Commission recognised Adeleke as the authentic candidate of the party.
Babayemi challenged the recognition of Adeleke as the candidate of the party before the Federal High Court and lost. He also lost his appeal at the Court of Appeal.
In his judgment on the matter on May 18, Justice Nathaniel Ayo-Emmanuel of a Federal High Court, sitting in Osogbo, upheld the governorship primary that produced Adeleke.
Also, the Court of Appeal, Akure Division, in its judgment of July 20 on the appeal filed against the decision of the Federal High Court, Osogbo, aligned with the lower court and dismissed Babayemi's appeal.
Babayemi then, headed to the Supreme Court, asking it to set aside the judgments of the lower courts and declare him the governorship candidate of the PDP for the Osun state governorship election.
His appeal was however dismissed for being filed out of time and lack of jurisdiction of the Apex Court, in a unanimous decision of the five-member panel of the court that was delivered by Justice Amina Augie.