Ogun APC Lambasts Amosun Over Comments Against Ogun Gov
The All Progressives Congress, APC, in Ogun State, on Saturday, lampooned former governor of the state, Senator Ibikunle Amosun, saying he suffers "political amnesia and out-of-office loneliness."
The APC, in a statement by its Publicity Secretary, Tunde Oladunjoye, faulted the comment reportedly credited to Senator Amosun that the incumbent governor, Prince Dapo Abiodun, did not win the 2019 governorship election.
The party described the former governor's claim as "an after-lunch belching of a man suffering from political amnesia and loneliness."
The statement reads: "The attention of our party has been drawn to a statement reportedly credited to the immediate past governor of Ogun State and the Chief Promoter of the Allied Peoples Movement, APM, Senator Ibikunle Amosun.
"The quoted statement was not only an insult to the psyche of the people of Ogun State, but also a sad indication that the former governor is yet to purge himself of extreme arrogance and intolerance that were his trademarks, which earned him suspension from our party, even as a sitting governor.
"The APC, therefore, calls on the general public, and particularly our esteemed members, to pity and pray for the former governor as he obviously suffers from political amnesia, loneliness and absolute lack of touch with reality.
"There is absolute no truth in the specious utterance of the former governor who is obviously still sulking from the electoral defeat of his surrogate party in 2019. Our party and candidate not only won fair and square, the victory of Prince Dapo Abiodun was also attested to by his co-contestants, many of whom later joined APC and are still in APC.
"Never in the history of governorship elections in Ogun State have candidates of other parties so instantaneously congratulated and visited the Governor-elect, as it happened in the case of Governor Dapo Abiodun, whose Iperu country home hosted candidates and leaders of other parties, including late Prince Buruji Kashamu, Otunba Rotimi Paseda, Mr. Gboyega Nasiru Isiaka (GNI), and Otunba Gbenga Daniel, among others.
"It is on record that many of the then opposition figures like former Deputy Governor of Ogun State, Alhaja Salmat Badru, the deputy governorship candidate of the Peoples Democratic Party (PDP), Mr. Rueben Abati, GNI and others served in the Economic Transition Committee chaired by Mr. Tunde Lemo, which was set up by Prince Dapo Abiodun immediately after the elections.
"As provided for in a democracy, the candidate of the Allied Peoples Movement challenged the results of the election at the Governorship Election Petition Tribunal in Abeokuta and lost. His ramshackle petition was dismissed. While confirming the victory of Governor Abiodun at the Saturday, March 9, 2019 election, the tribunal led by Justice Yusuf Halilu, in its judgment, stated that: "This petition does not only fail, it is destined to fail, it fails and hereby dismissed."
Not satisfied, the APM and its candidate went on appeal at the Court of Appeal, Ibadan and later at the Supreme Court where they also lost. It is remarkable that in all the petition and court cases, the judgements were unanimously passed without any dissenting voice from the Tribunal members and the judges at the Court of Appeal and Supreme Court.
"If the APM was as popular as the former Governor wants us to believe, he would have contested his senatorial election on the platform of the APM and not on the platform of the APC", the statement added.
We recollect vividly that it took the support of Prince Dapo Abiodun and the open appeal of our father and leader, Chief Olusegun Osoba, who pleaded during his visits to all the wards in Ogun Central Senatorial District that our members should consider the interest of the party by voting for Amosun.
"Having been witnessing the frustrating exodus of his former political allies who openly said they were tired of endemic lies; and his failure to wrest the party structures from the incumbent governor, the recourse by Senator Amosun to "elated" after-lunch belching is understandable and pitiable.
"Furthermore, Amosun is still pained that despite the violence wrecked on our members, despite unfinished projects whose costs were mostly paid 100 percent upfront, despite the handover without a handover note, despite the wanton destruction of public facilities including pipe-borne water taps in Abeokuta, and notwithstanding the untoward provocations and shenanigans; Governor Abiodun remained focused and determined to leave Ogun State much better than he met it.
"While commending Governor Dapo Abiodun for his giant strides since assumption of office, we urge him to remain focused continuous delivery of the dividends of democracy for which Ogun people elected him; and not to join issues with sore losers."
Ekiti 2022: Oni's Campaign Slams Fayemi
The Segun Oni Campaign Organisation(SOCO) has described the alleged boast by the Ekiti State Governor, Kayode Fayemi, that he has the judiciary in his pocket to legitimise the election of governor-elect, Biodun Oyebanji, as a product of hallucination.
The organisation said that it is very disgusting and debasing for a failed governor who during his tenure destroyed the legacies that used to make the state one of the enviable entities to now weave the nest to cage the judiciary in order to sustain his hold on Ekiti State resources.
In a statement made available to journalists in Ado Ekiti, on Monday by the Director of Media and Publicity of the organisation, Mr Jackson Adebayo, the action of the governor was described as primitive, barbaric and callous.
The statement further read that the impunity with which the All Progressives Congress (APC) rules Nigeria and carries out the activities of their party is too glaring to be ignored by Nigerians hence, the national calamity bedevilling the country today.
Adebayo stressed that Governor Fayemi should explain to the whole world why his party presented candidates with forged results for election and how his party's governorship primary was manipulated to bring out Biodun Oyebanji who was nominated by an illegal authority elected through front loading of election results.
The group maintained that Fayemi and his party deliberately perpetrated all these political heresies, basking on their culture of manipulating the judiciary as the boasting and antecedents suggest.
According to SOCO, the emergence of Governor Fayemi both in 2010 and 2018 also took the same route, hence, his belief in shortcut to the Ekiti Government House, forgetting that some people in the judiciary can still protect their integrity.
"Fayemi who said that those challenging the election of Oyebanji in court and tribunal are mere entertainers, that they don't know that he has the judiciary in his pocket, should avail Nigerians how many Judges he has bought for the intended coded outcome of the court and the tribunal.
"We want to remind the governor that the ground which is before the tribunal goes beyond an ordinary technicality and legal masquerading. There are constitutional issues which had been decided at all levels of court in Nigeria, so any clandestine movement becomes suspicion", the statement read.
The organisation added that leaders, sons and daughters of Ekiti and the leadership of the Nigerian judiciary should beam their searchlight on Ekiti State matters so as to save the last hope of the masses who voted but were cornered by the APC government.''
PDP Forum Gives Ayu, Anyanwu, Others 48Hrs To Resign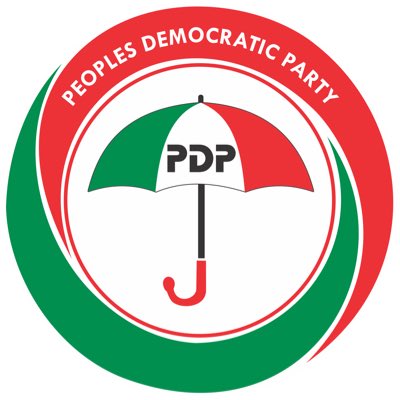 The crisis rocking the Peoples Democratic Party (PDP) over recent corruption-related accusations has escalated as National Chairman, Iyorchia Ayu, National Secretary, Samuel Anyanwu and Deputy National Chairman (North), Umar Damagum have been given a 48-hour ultimatum to resign at the risk of legal action.
The threat followed a resolution by the Forum of PDP Candidates and Aspirants, which passed a vote of no confidence on the three officers.
They have also petitioned the National Executive Committee (NEC) of the party on the unanimous demand of candidates for the resignation of the above-mentioned officers.
The candidates who gathered and held their brainstorming session in Abuja, also alleged that the leadership of the party extorted several aspirants during the congresses, primaries and national convention of the party and swapped the names of candidates with the names of persons who did not win.
They pointed out that these "underhand actions of the leadership of the party are largely responsible for the nullification by the courts of the governorship primary in Zamfara State and all primaries held in Ogun State", while noting that many more are still pending in court.
Chris Ogbu, who presided over the session as the Forum Coordinator and House of Assembly Candidate, also read the communiqué. He was flanked by Dauda Yusuf, the Forum's Secretary and former governorship aspirant as well as several other members.
They demanded that Ayu, Anyanwu and Damagum step down immediately or be sacked by the party within 48 hours, at the expiration of which a legal action would be instituted to force them out of office, beginning from today.
The candidates/aspirants said that the alleged sharing of money paid for nomination forms by Ayu instead of utilising it for the prosecution of the historic 2023 election was very provocative and impacting negatively on the image of the party.
"Voters now see them as a come and chop or share the money party and that removing Ayu and his gang of party treasury looters will go a long way in showing that PDP is now a party that is intolerant of corruption," the resolution reads.
FG Disowns National Honours List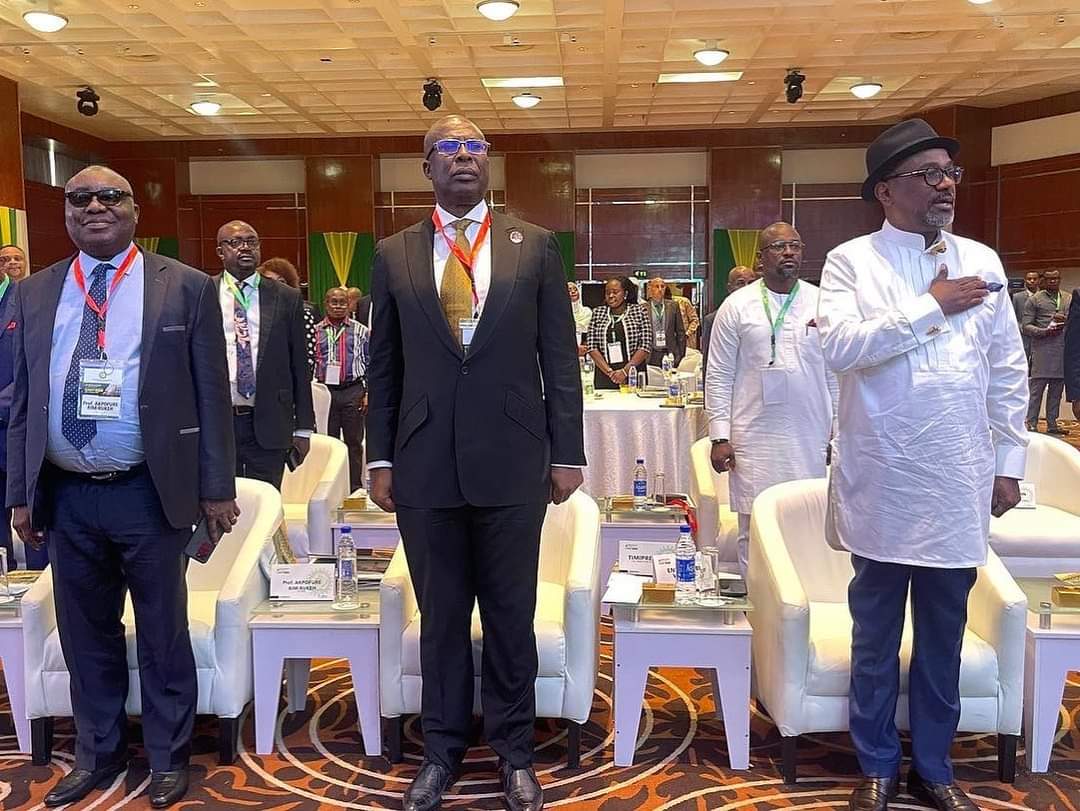 The Federal Government has disowned the list of National Honours nominees that has been in circulation in the last four days.
The list contained the names of many public servants, retirees and even some who have died.
A statement signed by the Director of Press in the Federal Ministry of Special Duties and InterGovernmental Affairs, Julie Jacobs, the Federal Government said that the list did not emanate from its officials and that it would publish the authentic list at the appropriate time.
It said, "The attention of the Federal Ministry of Special Duties and Inter-Governmental Affairs has been drawn to a purported list of nominees for National Honours being circulated by some online media organisations.
"While it is true that President Muhammadu Buhari, will be conferring National Honours on deserving Nigerians and friends of Nigeria on 11th October, 2022, the authentic list of nominees is yet to be released to the public. The Federal Ministry of Special Duties and Inter-Governmental Affairs will publish the list at the appropriate time and medium.
"Members of the public are hereby enjoined to discountenance the list in circulation as it is an attempt by overzealous reporters whose aim is to break news even when such news is fake."