Investing To Bridge Food Gap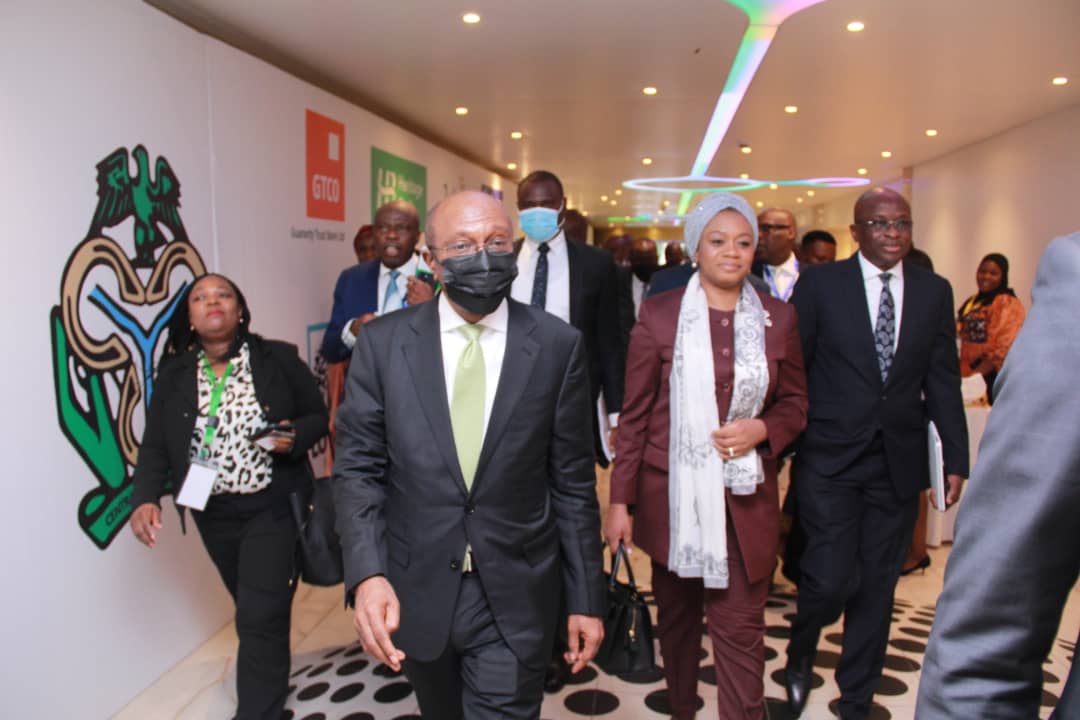 The rise in international market costs for major food items almost reflects that of the 2008 food crisis, presenting a global threat to food security. The situation is especially terrible in Africa, where the COVID-19 pestilence and now the Russia-Ukraine crisis have uncovered the susceptibility of food systems of many nations like Nigeria that rely profoundly on imports of vital staple foods such as rice and wheat.
Nigeria is one of the 10 countries with the highest number of people in food crises. According to the 2022 Global Report on Food Crises, 12.94 million people were in acute food insecurity from October – December 2021. In a recent joint report by the World Food Programme (WFP) and the Food and Agricultural Organisation (FAO), both international bodies warned that acute food insecurity will likely worsen in Nigeria and 19 countries from June to September 2022.
Similarly, a report by the National Bureau of Statistics (NBS) revealed that Nigeria's inflation rose in June which is its highest in more than five years, induced by rising prices of food and the high cost of diesel. The inflation rate surged to 18.60 per cent in June, up from 17.71 per cent in the previous month. The composite food index rose to 20.60 per cent in June 2022 on a yearly basis, the NBS also said.
Recent statistics from the Central Bank of Nigeria have indicated that Nigeria's food import bill has risen to N1.1 trillion ($2.7 billion) in 12 months, representing an increase of about 45 per cent. In 2020, about $1.87 billion was spent on food imports. However, the latest CBN data on sectoral utilisation of foreign exchange showed that Nigeria spent $2.7 billion on food imports from January to December 2021, representing an increase in over $840 million.
The drive by the government to mitigate the food deficit is being jeopardised by nature. Uncontrollable flooding destroyed crops in the food-producing states. In Edo State, flooding swept away 280 hectares of rice plantation in Ovia last August. The rampaging flood wreaked havoc on farms in Adamawa, Kogi, Benue, Kebbi, Niger, Delta and Bayelsa States last year. In 2017, the authorities said 10,000 small-holding farmers had their crops washed away by flood after seven days of torrential rain in Benue State.
Since the advent of banditry in the Northern part of the country, farmers have found it difficult to access their farms, and in most cases, have to pay the bandits taxes before they can go to their farms. The situation is gradually getting out of hand to the extent that the Zamfara State Government recently directed residents of the state to obtain guns to defend themselves against bandits ravaging the state. The government should encourage ranching, deal decisively with the bandits, and enable the use of technology to process farm produce.
Terrorists are driving away farmers from their homes in the North-East. President Muhammadu Buhari stated in 2016 that over two million people were in internally displaced persons camps. The North-Central, which includes Benue and Plateau States, suffers gravely from cyclical Fulani herdsmen attacks. The effect of the assaults on food production is damaging. The insecurity demands a fresh impetus for farming to flourish.
All this leaves Nigeria in a desperate situation. The nation has been taking the easy way out with food imports, even where it has a comparative advantage. Therefore, urgent remedies are required to reverse the deficit. An integrated transport system to enable harvests to reach their destinations on time is imperative. The rail sector should be opened to global investors to encourage foreign direct investment and aid the movement of produce and goods.
The frightening situation in the agricultural sector now makes it necessary for the governors to rally round farmers in their states by providing for basic needs and adequate security to enhance massive food production for the populace. We have observed that many governors are only paying lip service to the development of agriculture. Specifically, there has been no coordinated plan to increase the production of food. These and other factors have led to the regular hike in food items.
Demonstrating commitment to agricultural development in Rivers State, Governor Nyesom Wike kick-started an agricultural revolution from inception by encouraging the private sector to re-engineer the 12 agric-related projects it inherited from previous administrations in the state. The government also worked with key partners to complete and put on stream the Rivers State Cassava Processing Plant in Afam, the Oyigbo Local Government Council headquarters. Other governors should do likewise to properly utilise the nation's capacity for food production.
Interestingly, the cassava processing plant has since been completed and commissioned. It has placed Rivers among the top five cassava-producing states in the country. This factory will be fed with feedstock from 3,000 farmers within the farming communities and other farmers far and wide from neighbouring communities. The cassava plant will address the challenges of value addition of the crop in the value chain sub-sector, creating massive jobs.
Besides, the plant will generate increased incomes, and livelihood, ensure healthy cassava food processing activities and serve as a new page to achieve the desired result in the 10 per cent cassava flour inclusion policy as well as food and nutrition security. It will contribute to food security, and in line with the Federal Government's policy, build an agribusiness ecosystem to address the challenges in the sector in partnership with all stakeholders. The governor should consolidate on the visible gains to boost agriculture.
To check the rapidly deteriorating food situation, the CBN has to support the food production initiative to increase local output in line with the Federal Government's resolve to diversify the economy through agriculture and reduce pressure on the nation's foreign reserves. Efforts must be made to address concerns about staple food items to reduce the country's import base and make food available for Nigerians. The apex bank should critically look at rice, wheat, fish, and other significant food items that are taking a toll on the country's foreign reserves.
Kudos To Wike On Projects Delivery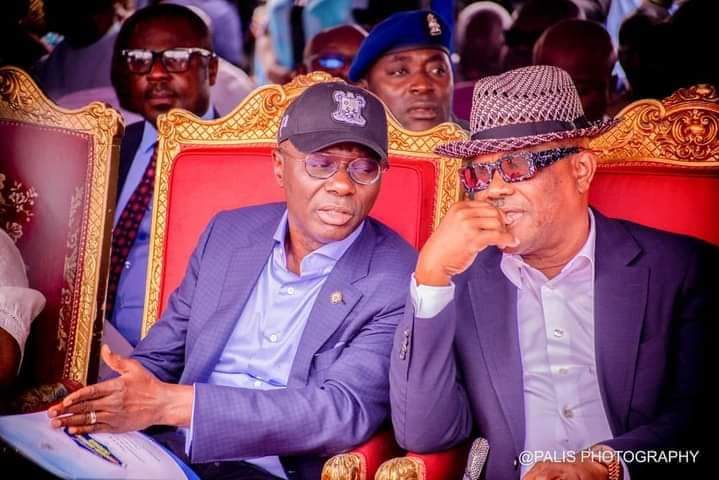 Port Harcourt, the Rivers State capital and other urban centres have been agog with major activities since
last Monday, as the state government started another round of projects' commissioning and flag-off across the state. The inauguration started with the unveiling of the Orochiri/Worukwo (Waterlines) Flyover in Port Harcourt City Local Government Area by the Lagos State Governor, Babajide Sanwo-Olu.
Similarly, Governor Nyesom Wike's administration unveiled the Ogbunabali-Eastern Bypass Road, also in Port Harcourt. The former Sokoto State Governor, Senator Aliyu Wamakko, performed the commissioning. On August 11, the Director-General of the National Youth Service Corps (NYSC), Brig-Gen. M. K Fadah, unveiled the 5,000-capacity NYSC auditorium, while the new State House of Assembly Quarters would be inaugurated by the Speaker, House of Representatives, Rt. Hon. Femi Gbajabiamila today, August 12.
Recall that last Wednesday, August 10, the former Ondo State Governor, Dr Olusegun Mimiko, flagged off the dualisation of Azikiwe-Iloabuchi Road at Diobu in Port Harcourt City. Between August 16 and 26, 10 more projects would either be commissioned or inaugurated across the state. They include the Government VIP Lounge at the Port Harcourt International Airport, Omagwa, in Ikwerre Local Government Area on August 16.
Others are the unveiling of the remodelled Waterlines Building on Port Harcourt/Aba Express Road by Waterlines Junction in Port Harcourt on Wednesday, August 17; flag off of the construction of the 11th flyover at Ikwerre Road by Rumuokwuta/Rumuola Junction in Obio/Akpor Local Government Council on Thursday, August 18; and the inauguration of the 12th flyover at Mgbuoba-Ozuoba/Ada-George Road by Location Junction in Obio/Akpor Council on Friday, August 19.
Additional milestone projects lined up for special commissioning or flag off are the construction of Omagwa internal roads on Saturday, August 20, flag off of Igwuruta internal roads on Monday, August 22, both in Ikwerre Local Government Area, and unveiling of land reclamation, shore protection, road network, drains, power station and water reticulation, as well as housing complex at Ogbum-Nu-Abali sand fill, Port Harcourt, on Tuesday, August 23.
The others are the unveiling of a police station at Ogbum-Nu-Abali sand fill Eastern By-pass area on Wednesday, August 24; Eneka internal roads in Obio/Akpor on Thursday, August 25; and Community Secondary School, Obuama (Harry's Town), in Degema Local Government Area, Friday, August 26.
Remember that last year, Rivers State was enthralled for about three weeks as distinguished Nigerian citizens joined Wike to either commission or flag off projects in 11 local government areas of the state. They included the Abonnema Ring Road in Akuku-Toru Local Government Area, Bolo internal roads in Ogu/Bolo Local Government Area, Isiodu Road in Emohua Local Government Area, Isiokpo internal roads Phase 2 in Ikwerre Local Government Area and Aluu-Rumuekini Road in Obio/Akpor Local Government Area.
Others were the Mother and Child Hospital, Real Madrid Academy, the 16.6 kilometre dual carriage Saakpenwa/Bori Highway in Khana Local Government Area, and the Sime-Nonwa-Kira Road in Tai Local Government Area, among a host of other projects. Several others were also commissioned. This remarkable development, taking place at a time when most governors use politicking, insecurity, dwindling economy and COVID-19 as excuse for non-performance will remain legendary.
All completed projects are milestones that support meaningful developments. They stand out and have continued to garner credit for the Wike administration from well-intentioned Nigerians and residents of the state. The flyovers, especially add beauty to the Garden City and its surroundings, and their unveiling accentuates another dream realised by the government. They will end the long struggle against the severe traffic congestion at their locations.
Undoubtedly, the projects would restore activities in the inert localities. To claim that the entire people of Rivers State are better off with these projects is to specify the obvious as they would go a long way to promote their socio-economic well-being. Indeed, walking in such splendid structures evokes euphoria and fulfilment in the subconscious of Rivers' people.
Indeed, The Tide is satisfied with the unfettered initiative by the state governor. We recount how the shattered walls of development and brotherliness were revamped in Wike's first tenure with sectorial performances and services furnished by strategic institutions of government which have remained efficient under his leadership into his second tenure without any relapse.
The various projects initiated and executed by Wike's government in parts of Rivers would create employment for a good number of youths in the state. The quantum of civil construction work undertaken by the present administration in developing the state might be cost-intensive, but the overall benefits remain a driving force.
Anyone in the state can attest that the construction of strategic road projects and flyovers has progressed despite Nigeria's fiscal crisis. We sue for understanding and cooperation from all Rivers people who desire good governance which Wike provides, and urge them to remember the inglorious past when the state was on its knees from where the governor took it up to chart a new course.
Obviously, the government is not neglecting any effort to improve Rivers State. To say that Wike is rapidly transforming the landscape of the state with its gigantic development steps is to affirm the tangible. Within a limited time, the governor has whirled around the entire state into a massive construction site that in every path, substantial development projects are either ongoing or have been finalised.
We join all well-meaning people of Rivers and Nigeria, business organisations and individuals in saluting and exalting the governor in this auspicious celebration of commissioning and launching of projects. The projects on the ground so far indicate an unprecedented transformation of the state, making it a preferred refuge for investors. This gesture is proof of His Excellency's determination to leave Rivers State better than he met it.
No To Total Ban On Motorcycles
To combat the current nationwide insecurity in Nigeria, the Federal Government recently proposed
a ban on the operations of commercial motorcyclists, otherwise called "Okada" riders, across the country. This recommendation is another indication that deep or scientific thinking does not characterise how decisions are taken in the nation's corridors of power. This is a problem any competent government can solve without throwing the baby away with the bath water.
The Federal Government, through the Attorney General of the Federation (AGF) and Minister of Justice, AbubakarMalami, had declared openly that the National Security Council, chaired by President MuhammaduBuhari, might be compelled to ban the use of motorcycles and mining activities after the discovery that it remained a major means of movement by bandits and source of amassing ransom from kidnap victims.
Painfully, these are people whom the government has dismally failed to provide with meaningful employment or any form of sustainable empowerment, even though many of them are well-educated with families and dependents. Besides the economic and security implications, the scheme, if enforced, will impoverish millions of Nigerians, and further compound the anti-social vices the authorities are striving hard to contain.
Commuters regard motorcycles as a great relief to their transportation difficulties while bike riders see their adventure as a source of livelihood. Undoubtedly, the use of motorcycles has enhanced mobility for the middle-class and other income earners, which by extension has contributed immensely to an increase in production through a boost in man-hours. Many commercial motorcycle riders are in the business because they have no options neither are they interested in the commission of crime.
Bikes offer certain advantages of easy maneuverability, ability to travel on bad roads, and responsiveness to demand. We cannot wish them away as a means of transportation. The government should be circumspect in their decision. States should undertake repairs of all damaged roads where "Okada" activities thrive because of the refusal of commercial vehicles to ply such routes. LGs should repair inner roads. Of the country's total road network of 195,000 kilometres, only 35,000 are federal, leaving the rest to the states and LGs.
If all the people to be rendered jobless by this plan take to crime, how can the government cope? It is wrong to attribute all the movements of terrorists to motorcycles, as criminals also operate with vehicles. When terrorists attacked Kuje prison, was it the motorcycle riders that caused the failure of intelligence? How did they beat all the security checkpoints to get to such a fortified facility? Was it motorcycles that enabled them to overwhelm the security agents attached to the correctional centre? Were motorcycles also responsible for the late re-enforcement?
Although placing a ban on the use of motorbikes may cut the supply of logistics and source of funds for the purchase of arms to the terrorists, there must be well-thought-out alternatives to lessen the effects of the attendant loss of livelihoods on those to be affected. It must not worsen the country's dire economic situation.
A World Bank report noted that the number of poor individuals in Nigeria will rise to 95.1 million in 2022. In 2020, the figure was 89.0 million people. Over 6.1 million more persons would have fallen into the poverty bracket between 2020 and 2022, a 6.7 per cent increase. With the projected 2022 figures, the number of poor people in Nigeria has had a four-year increase of 14.7 per cent from the 2018/19 figure of 82.1 million to the projected 95.1 million in 2022. The poverty rate has been aided by the impact of the COVID-19 crisis, the growing population, the high inflation rate, and the harsh effects of the Ukraine-Russia warfare.
This development is coming after the Nigerian government said it lifted 10.5 million citizens out of poverty between 2019 and 2021. The President has repeatedly said that the Bank of Industry has created nine million jobs in the country since 2015, and different schemes to generate jobs and tackle poverty have been launched; these have failed to stem poverty. Therefore, if the suggested ban is effected, many Nigerians will be directly impacted including their families.
Motorcycle ban may not be new to some states in the South-East and South-South where commercial bikes had been prohibited long ago. Moreover, Lagos State has restricted "Okada" in some local government areas. States like Kebbi, Sokoto, Borno, Yobe and Zamfara have placed a total ban on their activities while Katsina restricted their operations in some frontline local governments. Selective proscription of this transportation mode in troubled areas is the way to go, not a nationwide ban.
However, the Federal Government's proposition is beyond its constitutional purview. In a federal polity, it is the states and local governments that should impose and carry out such a ban. The federal authorities can only enforce the ban in the Federal Capital Territory (FCT), on federal interstate highways and in any state where an emergency rule is in force. At best, it can only persuade the states of the overriding urgency of such a sweeping embargo to combat insecurity.
A blanket prohibition must result in a provision for alternatives. Otherwise, the government will merely be expanding the army of criminals and terrorists. Handling the criminality of motorbike operators is a matter of competent governance. They can be trained, licensed and allocated areas of operations. They should be compelled to belong to unions that are accountable to the government so that felons among them can easily be nabbed.
In parts of the country where motorcycles have become the mode of transport for terrorists and other criminals, tricycles, bicycles and mini-buses can be used to replace them, at least for now. That will enable the easy isolation of terrorists on bikes. Also, the Federal Government should stem illegal immigration from the Sahel into Nigeria. This is because many of the insurgents are foreigners working with their Nigerian cohorts.
"Okada" riders should conduct themselves orderly with proper means of identification. Doing such will assist the security operatives in checkmating insecurity and fish out criminals using motorcycles to perpetrate evil. The security status of the country is unstable. It has to be realised that in overcoming the threat, the aftermath of every decision must be properly evaluated. The unemployment and insecurity haunting Nigeria will exacerbate if the government proceeds with its proposal.
Preventing Spread Of Marburg Virus 
Two deadly cases of Marburg Virus Disease (MVD) were reported in the Ashanti region of Ghana. On 28 June, 2022, health authorities were informed of the outbreak as suspected cases of viral hemorrhagic fever (VHF). They tested positive for the Marburg virus on July 1, 2022. This is the first MVD in Ghana. The disease is severe and often fatal and, therefore, poses a considerable risk to public health.
MVD is a horrifying human disease. It can cause epidemics with critical case fatality. It is not an airborne disease and is not considered contagious until symptoms appear. Direct contact with blood and other bodily fluids of infected people and animals or indirect contact with contaminated surfaces and materials, such as clothing, bedding, and medical equipment, is essential for transmission.
Likewise, MVD can be sexually transmitted through the semen of men who have recouped from the disease. It can remain in some body fluids of a patient even if the patient no longer has symptoms of severe disease. MVD patients have an incubation period of 2 to 21 days and transmit the virus when they develop symptoms, unlike SARS-CoV-2, which causes COVID-19, which can also be spread by asymptomatic infections.
This is the second time this zoonotic disease has been detected in West Africa, following the previous incidence in Guinea in August 2021. In 1967, two outbreaks occurred simultaneously in Marburg, Germany, and in Belgrade, Serbia, among laboratory workers in Europe working with tissues of African green monkeys imported from Uganda, and among medical personnel who cared for the laboratory workers. Nine people of the 37 cases died, with some incidents spreading through households.
Although there is no approved vaccine or antiviral therapy to treat the virus, several candidate MVD vaccines are in clinical trials. In addition, supportive care (oral or intravenous fluids) and treatment of specific symptoms may improve survival. A range of potential treatments is being evaluated, including blood products, immunotherapy, and drug therapy.
Gavi, an international organisation promoting vaccine access, said Marburg could be prevented by avoiding eating or handling bushmeat. The World Health Organisation (WHO) said it was also advising people to avoid contact with pigs in outbreak areas. Men with the virus are advised to use condoms for a year after they develop symptoms or until their semen tests negative for the virus twice. People should shun the dead bodies of victims.
There is a risk of this outbreak spreading from Ghana to neighbouring countries. Ghana borders Côte d'Ivoire and shares maritime borders with Nigeria and other West African countries. This could pose a risk of cross-border transmission if more cases continue to be reported or other regions are affected. We recommend that these countries take strong and proactive measures. A practical, strategic, and extensive plan should be taken to prevent it.
Since the Nigeria Centre for Disease Control (NCDC) is aware of the outbreak in Ghana, it has to act to prevent a similar outbreak in the country. Although Nigeria has not officially reported a case of the virus, some measures must be taken to stave off a break. For individuals and groups, there should be sufficient awareness and public sensitisation by government agencies on avoiding fruit bats, and sick non-human primates.
While citizens should be constantly tested for the disease, surveillance at the point of entry must be enhanced. A trained rapid response team should be on call for deployment in the event of an outbreak, and the NCDC's Incident Coordination Centre (ICC) should remain vigilant. The NCDC must similarly enhance risk communication efforts and continue to work with states and partners to enhance preparedness activities, including planning and information in the event of a surge.
Nigeria is already battling several other infectious diseases and cannot afford the deadly MVD. The country has reported 847 confirmed cases of Lassa fever, spreading to 24 states and 99 local government areas. The NCDC's monkeypox situation report shows that nationwide confirmed cases have increased from 101 to 117, with no less than 338 suspected cases.
In 2022, 31 states have reported suspected cases of cholera. From January 3, 2020, to July 5, 2022, Nigeria recorded 257,637 confirmed cases of COVID-19 and 3,157 deaths. Its infection rate jumped to 67 per cent in early July, according to statistics from the WHO and the NCDC. Sadly, this all comes at a time when the country's health sector is experiencing a staggering brain drain and dilapidated health institutions.
Consequently, the governments at national and subnational levels need to revive primary health care centres across the country, as more than 70 per cent of them are not functional. This is key to fighting disease infestation as they are the first port of call for most rural dwellers and others. While most public hospitals are the main health facilities for the treatment of diseases, they should also be assessed and adequately stocked so that they do not fall short.
Nigeria's porous borders should be effectively patrolled and the illegal movement of people and goods adequately regulated to prevent cross-border infections. The Federal Government must establish more specialised centres for the treatment of viral diseases. Every Nigerian should heed the recommended safety measures and report any suspected disease outbreak to health authorities.