Boundary Commissions And Peaceful Co-Existence
Literally, "boundary disputes" which is conflict over how to draw border lines; or "territorial dispute" which covers conflicts over larger tracts of land or water have been a pain in the neck of many States and communities in the country.
In fact, boundary disputes account for a significant proportion of conflicts, and wars between Communities and States with attendant loss of lives and properties.
Boundary and territorial disputes are products of materials and/or cultural claims, sometimes they may also emerge as a result of fundamental changes in domestic and international environments.
In certain circumstances, boundary and territorial disputes may evolve into geographical power rivalry and competition.
To stem the unpleasant challenges that characterise boundary disputes, the Federal Government established the National Boundary Commission to look into disputed areas. And the commission was replicated in the other two tiers of Government: State and Local Government Areas.
According to the Director – General of the Commission, Mr. Adamu Adaji, the National Boundary Commission has intervened in 86 interstate boundary disputes presently with a determination to create a peaceful atmosphere within the boundary corridors.
"The Director – General who made this known at a Forum in Abuja also reiterated the commission's commitment to ensure a peaceful boundary regime among communities, States and between Nigeria and its neighbouring countries".
"We have been intervening in them (boundary disputes), and we can say we have been able to resolve about 30 of these cases though in some cases not fully."
The resolutions may be partly, some grey areas are still pending and we will look into them as we make progress.
Several States and communities are locked in age-long boundary conflicts that have resulted in loss of lives and properties. Some border communities in disputed areas have been displaced and the inhabitants refugees.
In the words of Adamu Adaji, "there are so many other boundaries that are still in dispute and we are trying our best to ensure that these disputes are reduced to the barest minimum by trying to resolve them as quickly as possible".
He listed the interstate disputed boundaries flashpoint as: Between Abia and Cross River, Abia and Akwa Ibom, Cross River and Ebonyi, Benue and Taraba, Benue and Ebonyi, Ebonyi and Enugu, Anambra and Kogi, Anambra and Abia.
While disclosing the commission's efforts to show limits through its Integrated Boundary Management System, Adaji emphasised the need to demarcate the boundaries physically on ground to become visible.
According to him, the definition and demarcation of these boundaries physically on ground is important so that it can be very visible.
"Our aim is to ensure we have a very peaceful boundary regime to have people appreciating boundaries for what they are: there are near administrative arrangements to show limits".
"Over the years, we have been trying to define these boundaries in such a way that it can be understood but for people to appreciate it properly; it has to be physically established on ground".
"We have an integrated System of management of these boundaries and at the Federal level is the National Boundary Commission, boundary committees at the State and Local Government levels to determine the local government boundaries".
"They should work in synergy towards establishing and determining our boundaries and resolving all boundary issues that may arise."
On the cooperation of States to the activities of the National Boundary commission, the Commission's helmsman said, "The states have been cooperating so far but not without some obstacles.
There are some uncooperative attitudes from time to time occasioned by the communities' resistance to some of our activities because of their wrong perceptions of what boundaries really should be. So, we try as much as possible to sensitise these communities through the state boundary committees for them to buy into our activities and appreciate the extent and essence of boundaries, generally",
On the basis for effective, and result -oriented demarcation, the Director – General stated that the commission relied on legal instruments inherited from the colonial masters, records, gazettes, treaties, agreements, maps, chats, inscriptions among others to define the boundaries.
According to him, "where some of these instruments are deficient, we resort to the principle of ground to paper.
It is a principle we had to create whereby we go on ground and rely on the communities and the states to show us what is agreeable.
We take it from the ground and transfer it to paper, try to make recommendations, analysis and description for the government to accept as a boundary between affected communities and States, as the case may be".
However, a conflict resolution therapist, Dr. Soibim MacGregor commended the essence of the creation of the Boundary Commission. He expressed disappointment on the Commission's lack of will to enforce boundary demarcation and adjustment in as some cases.
According to MacGregor, the commission seem to not have substantial independence from the government as those close to government involved in boundary influence the commission to do their bidding.
"Another issue that seems to dent the credibility of the Commission is the covert move to work against subsisting judgements of competent courts of law.
"No Technical Committee on Boundary dispute nor Boundary Commission has the locus to make recommendation or act in any manner that is repugnant to the judgement of any competent court in Nigeria on a disputed area.
"But, in some cases because of  corruption or interests some boundary commissions have taken decision, made recommendation that undermines court judgement. In fact, when a matter is in court it is subjudice and contempt for the commission to act on such matter," he said.
He decried what he described as crisis situation arising from the Commission's lack of will to address dispute because of interest or financial inducement, even in the face of substantial facts on the matter.
The Constitution of the Federal Republic of Nigeria provides for the creation of Local Government Boundary Committees, most local governments have no boundary committees.
The unfortunate situation cuts across most States of the Federation. The absence of the functional committee at the Local Government level has heightened the challenges associated with boundary disputes in Local Government Areas.
Lagos State Deputy Governor, Dr. Obafemi Hamzat decried the absence of functional committees to curb the incessant cases of communal clashes.
While stressing the importance of the National Boundary Commission while receiving a delegation of the commission on a sensitisation and advocacy visit to the State, Hamzat said creating boundary committees at the Local Government levels would aid easy identification of boundaries and go a long way in attending to communal boundary matters before they degenerate into crisis.
"There is no need for communal clashes if all States and Local Government Areas in the country know their boundaries", Dr. Hamzat said.
He stressed the need for a functional pillar emplacement on interstate boundaries by the commission for proper identification to stop communal clashes among States.
On the Rivers and Imo States boundary, the Director – General of the commission, Adamu Adaji said the Commission had already commenced field work on the border communities of the two States following the judgement of the Supreme court on ownership of 17 oil wells located in boundary communities between the two States.
The National Boundary Commission had in the Nigeria Administrative map, 10th, 11th, 12th and other maps delineated the two communities in which the 17 oil wells were located in Imo State.
But Rivers State citing decree No.14 of 1967, Decree No.12 of 1976, the White papers/conclusion of the Federal Military Government on the Irikefe and Nasir Boundary Commission/Boundary Adjustment Commission, amongst others claimed ownership of the disputed communities.
Some of the local government areas in Imo and Rivers being affected by the field work, according to the Director – General are: Oguta, Ohaji/Egbeme, Owerri West, Ngor-Okpala, Ndoni, Emuoha, Ikwerre, Etche, Egbema, respectively.
"They will pass through the affected local government areas of Oguta, Egbema and Ngor-Okpala in Imo State, and in Rivers State will be Egbema, Ndoni, Emohua, Ikwerre and Etche", he said.
Boundary related disputes are identified as one of the causes of deep seated resentment, crisis and wars among border Communities and States across the country. The Aguleri and Umuleri boundary disputes, the protracted border dispute between Ebonyi and Enugu States communities that have resulted in occupation of the disputed areas by the Nigerian Army, the Ebonyi and Cross River, etc are instances where development has stalled as a result of absence of peace.
Recently, about 15 bodies were recovered as Benue and Ebonyi communities located at the boundaries clashed over farmland.
According to media reports, the Ojiogu and Okpochiri Ukwagba Ngbo in Ohaukwu Local Government Area of Ebonyi State suffered loss of properties worth millions of naira, "Many people were found dead, many missing and injured".
Similarly, Effuim and Ezza-Effium in Ohaukwu Local Government Area have also claimed many lives and created a refugee situation.
Unconfirmed reports said at least four persons were killed and over five houses were burnt.
To address boundary disputes in Rivers State, the State Boundary Commission (Establishment) Act, 2006 which empowers the Deputy Governor of the State to serve as the Chairman, was established.
The act also makes provision for other statutory members to serve in the commission. According to the official website of the New Rivers State on Boundary matters, the State Boundary Commission is empowered by the act to carry out the following thirteen functions:
To deal with inter and intra-Local Government Boundary disputes within the State; To define and delimit inter and intra-Local Government Area or Area council Boundaries in accordance with the delimitation instrument or document established for that purpose; To liaise with the Zonal Liaison officer of the commission in the State and the Federal; To identify and intervene in areas of potential disputes in the State; To hold meetings at least once in every quarter, to ensure maintenance of peace and order in the border areas; To liaise with the State Boundary Commission of neighbouring States with the view of taking joint measures that shall promote good inter-community relationship; To arrange with other State Boundary Committees for joint utilisation of shared resources and facilities along their common borders; to encourage and support peace organs within the State for the purpose of promoting peace and harmony between communities involved in boundary disputes; To monitor the activities of the Local Government Boundary committees within the State, and deal with disputes which cannot be settled by the Local Government Boundary committees; To evolve measures for joint utilisation of amenities along Local Government Boundary within the State;
To be cont'd.
To encourage negotiated settlement of boundary dispute in preference to litigation; And to carry out awareness and enlightenment campaigns amng the people in the State on the essence of boundaries in order to foster peace and harmony among the people living along boundary lines.
Consequently, the present administration headed by Chief Nyesom Wike,  through the Office of the State Deputy Governor, Dr. Mrs. Ipalibo Harry Banigo, has left no stone unturned in ensuring that communal and local government areas boundary disputes are promptly addressed through meetings with affected communities and other stakeholders, setting up of Technical Committees to consider critical areas and making recommendations to the State Governor.
Dr. Banigo, whose office is saddled with the responsibility of handling boundary matters has kept faith with the confidence reposed in her. And she has intentionally committed to the resolution of boundary related disputes.
Some of the intra-State disputes under consideration, according to information obtained  are: Barako/Nweberra.
A technical committee to demarcate the boundary in line with the Supreme Court Judgement was set up on 18th of August, 2016. The committee was headed by HM King Kaleh Obuge and its report was presented to the Rivers State Boundary Commission on the 8th of June, 2017. The technical reports after due consideration by the commission were retrieved by the technical committee for amendments. The reports were resubmitted on the 1st of August, 2019 for consideration.
Bukuma/Tombia boundary dispute also received consideration by the Rivers State Boundary Commission. The technical committee setup to demarcate the boundary in line with the Supreme Court Judgement in Suit No. SC/97.1919 using plan Nos. SL/25/74 and UR/433/74 as a guide found it difficult to do so because a point identified on the footpath cannot describe the entire length of the boundary and therefore recommended that a Dispute Resolution Committee be set to negotiate an acceptable boundary. The committee inaugurated on 11th February, 2016 was headed by HM. King Dandeson D.Jaja, Jeki V to look into the dispute as recommended by the Technical Committee.
The committee however, could not reach an amicable settlement and consequently recommended that the two communities should return to the Supreme Court for proper interpretation of the Judgement, even as they were made to enter into an undertaking to keep the peace, among others.
The Tema/Ifoko Communities in Asari Toru Local Government Area Technical Committee was inaugurated on 10th May, 2018. The Committee was headed by Pst. Paulinus Nsirim, then Permanent Secretary, Rivers State Ministry of Information. It submitted its report on the 20th of December, 2018.
The Tai/Ogu-Bolo (Norkpo/Ogu) Boundary dispute Technical Committee headed by Chief Dr. Silas Eneyo was inaugurated to resolve the dispute on 14th September, 2017.
A technical committee also headed by Chief (Dr) Silas Eneyo was inaugurated on 13th October, 2016 and re-inaugurated on the 22nd February 2018 to consider the Eleme/Oyigbo Boundary Dispute. The Committee has concluded its assignment.
For Obete/Seme-Leuku Boundary Dispute, the Rivers State Boundary Commission, set up a technical committee to resolve the disputes on the 12th of April 2018.  The committee was headed by Chief Sir Fynface Ihunwo JP, the committee concluded its assignment and report submitted to the commission on the 20th of December, 2018.
Another boundary disputes that was considered was that of Oyigbo/Tai (Afam Ukwu in oyigbo Local Government Area and Korokoro community in Tai Local Government Area). A Technical committee was set up to resolve the dispute, on the 13th of October 2016. The committee chaired by Chief Sir Fyneface Ihunwo (JP) submitted its report on the 23rd of February, 2017 with a recommended boundary for demarcation.
No doubt the Rivers State Boundary Commission under the leadership of the State Deputy Governor, Dr Mrs Ipalibo Harry Banigo has intentionally and consistently worked to ensure the resolution of the boundary to keep the peace.
Other States Boundary Commissions are doing their best to live up to their purpose of creation but their best may not have been good enough, hence the cases of incessant violence culminating in loss of lives and properties.
Another crux of the mitter is the status of technical committee on matters already decided by courts of competent jurisdiction, even the supreme court with clear judgement.
Do technical committee have the locus to set aside and make recommendations which pre-suppose a setting aside of the subsisting judgement of court of competent jurisdiction as alleged by a people of Aguleri in their dispute against Umulere?
An effective and functional boundary committee at the national, state and local government levels holds the wands for peaceful resolution of boundary disputes if matters were considered dispassionately, with the fear of God and without favour.
By:
Igbiki Benibo
Attack On Odili, Wike, Sim By Media Hirelings: A Bare-Faced Insult On Rivers People
We read with consternation the ranting and bare-faced insult on Rivers people by one media hireling, David Oguzierem, who has elected to attack some respected Rivers leaders, which include former Rivers State Governor, Dr. Peter Odili, Governor Nyesom Wike and the state Peoples Democratic Party (PDP) governorship candidate, Sir Siminialayi Fubara.
Unfortunately, his attempt of political revisionism backfired with his poor sense of history. He raised an interesting narrative of Rivers political sojourn since 1999 to justify the peanuts he is being fed with by Lucifer.
We pity him because he has just stoked up a raging fire that would consume him and his sponsors. Perhaps, David completely forgot the wisecrack of the English man that admonished those living in glass houses not to throw stones. I certainly knew he would forget, after all, he just forgot a short space of political history in a moment. He truly has a short memory or we guess his masters weren't smart enough to tutor him.
In any case, we shall spank him like the poor school boy who is completely ignorant and refused to learn by observation. Since he picked the fight, he shall be paid in greater equanimity without qualms.
By his warped narrative, David has made his reader to believe that Rotimi Amaechi is the canonised saint of the Rivers political journey since 1999 and castigated Dr. Odili, a man who picked Amaechi from the gutters, washed, cleaned and gave him the platform that pulled him out of the dungeon of poverty till date. David, indeed, forgot so soon that Amaechi (his paymaster) was an unapologetic loafer with indescribable low life and morally deficient, which of course, reflected immensely during his stead as the governor of Rivers State.
In a pointblank response to David's uncouth rantings, the same Odili he called names had landmark accomplishments like Rivers Independent Power Projects built at Eleme, Trans-Amadi, Omoku and Ahoada, which at the twilight of Amaechi's administration, he sold to his business cronies at a paltry sum and was never found in the financial records of the state.
What about the Olympia Hotel? I believe David will pretend not to know about all these. Why would he? Let him know that his master sold the hotel to his crony as a place holder. Has David not also heard about the transferred $50million of Rivers money to same person that he now projects to Rivers people as the best candidate to govern them? If he pretends not to know, let me inform him that, both his canonised saint Amaechi and his man Friday are on trial for the obvious financial profligacy that occurred during his tenure.
We certainly believe that David wouldn't also know that Amaechi's administration witnessed the worse project conception, planning and execution with some abandoned till date and others glaringly standing as white elephant projects. Instances abound like the failed monorail project, which over N60billion Rivers money went down the drain and the phantom Karibi Whyte Hospital, which contract was awarded, contract sum paid and no sand or cement found on site. Okay, let's be moderate with the Mother & Child Hospital contract awarded by Amaechi, sum paid and was left on ground level.
With these insight, David should now know that his ranting and warped narrative to re-invent the wheel of history was a direct affront on Rivers people. In fact, he should apologise to Rivers people for such an audacious insult to ever think of selling such a counterfeit character as a candidate to Rivers people. Was it to justify the filthy lucre he got from Lucifer?
Anyway, it is very obvious that David is grossly ignorant of events in Rivers State and his folly has just brought some sad reminders of things that we have almost let go. What an affront and he chose to canonise his master as a saint, though, such is no longer strange with the All Progressive Congress (APC), if they can easily ordain Bishops of Agbado in a jiffy without recourse to morality and good conscience. They have no shame, even when the nation is collapsing under their direct watch.
However, we have a duty to point out to David, in case he pretends not to see that today on Wike's stewardship in the state over nine flyovers have been added to the aesthetic ambiance of the Port Harcourt city, one almost on completion stage and two more coming on stream before the administration wind down. Same man he referred to his time-tested projects as sand and cement has changed the entire landscape of Rivers State either building new roads or expanding old ones. We can testify about the landmark projects of the Opobo/Nkoro Unity Road, the Abonnema Ring Road, the ongoing Trans-Kalabari Road with several bridges, the dualisation of Saakpenwa-Bori-Kono Road, the ongoing dualisation of Ahoada/Omoku Road, the construction of Igwuruta/Chokocho/Etche Road and re-modelling of several internal roads within Port Harcourt metropolitan city and surroundings of Obio/Akpor.
What else?
Governor Wike has further stamped his name in the education sector of the state with the repealing of the law that established the State University, changing it from its specialised status to a more conventional university, thus giving it the latitude to create faculties that Rivers people were formally denied admissions in other institutions. With the creation of faculty of medical sciences, he upgraded the Braithwaite Memorial Hospital to a first class Teaching Hospital, equipping it with world-class facilities. By the new law, he has also created additional campuses at Emuoha, Etche and Ahoada. In the same breadth, he upgraded the State College of Arts and Science to a polytechnic, now Elechi Amadi Polytechnic, Rumuola. Not forgetting the State School of Nursing and Midwifery as well as renovation of several secondary schools in the state.
It will certainly be unfortunate for the likes of David not to also find a place to commend Governor Wike's star project in education with the attraction and construction of an ultra-modern Port Harcourt Campus of the Nigerian Law School, which has recently been adjudged the best in Nigeria by members of the National Assembly. Can that also just be seen as sand and cement?
Alright, in the health sector, we can further testify to David that Wike has lived up to his promise to Rivers people. Beside completing the Mother & Child Hospital abandoned by Amaechi, Governor Wike is currently building Dr. Peter Odili Cancer and Cardiovascular Disease Diagnosis and Treatment Centre at Rumuokuta. We are definitely sign-posting these projects for David to verify, just as Wike's administration has also built several Primary Healthcare Centres and Zonal General Hospitals located in Ahoada, Okrika, Omoku just to mention a few, including the new Government House Clinic.
David lamented about lack of human capital development. Like I said earlier, he is completely gloating in deep ignorance just like his masters.
Is David aware that there are some Rivers children enjoying the state scholarship studying at the Pamo Medical University as well as those studying medicine at the Rivers State University? Or did he know about the Julius Berger Limited training of Rivers youths as well as engaging some of them in several of its project sites as part of the deliberate human capital development programme of the Wike's government? Ignorance is truly a disease.
In same breadth, David should ask his masters to purge themselves of moral depravity before accusing others. They are standing trial for various financial profligacy committed against the people of Rivers State. His saint, Amaechi, cannot foist his man Friday on Rivers people. They are morally and administratively deficient. Arch. Tonye Cole cannot be compared to Sir Siminialayi Fubara.
In terms of grassroots politicking, Tonye is not a match for Siminialayi, who is in touch with the people always. In experience and competence, it has been obvious that one of the challenges of Amaechi's administration was his lack of knowledge of bureaucratic training, thus failing to understand the boundaries between politics and the modus operandi of the extant rules in public service, thereby violating lots of financial regulations and administrative commands. This is what Siminialayi Fubara is bringing to bear as governor, not the Oshodi-Oke business model of Tonye Cole, who is a complete neophyte both in politics and government business.
It suffices to educate David on who Sir Siminialayi Fubara is as he rightly asked. Fubara was a seasoned teacher and accomplished technocrat with immeasurable knowledge of the extant rules and financial regulations. He rose meteorically as a chartered accountant from the ranks and file in the civil service to the pinnacle of his career as Permanent Secretary and Accountant-General of the state without any blemish. He is a man with uncommon political pedigree, humble and well-prepared for state craft. He is rightly focused at sustaining the impeccable accomplishments of Governor Wike as a square peg in a square hole. His social contract will certainly satisfy the yearnings of Rivers people to deepen social welfare and security, advancing infrastructure through re-modelling of other urban centres to create industrial clusters and hubs, fortifying education through innovative learning and healthcare services at affordable rate and at the reach of every Rivers person, strengthening innovative governance; improving agriculture; and promoting entrepreneurial development scheme. SIM is a bundle of network connections to make Rivers State great.
May we further remind David that Sir Siminialayi Fubara is free and not on any EFCC's radar. If not for ignorance, David would have known that there is a court baring the agency from investigating any Rivers official which his master relied on while serving as the governor of the state.
Again, David should rightly be informed that rather his boss, Amaechi and Tonye Cole are the current fugitives of the law as they are under trial for their sins. It is unfortunate that those with logs in their eyes often want to chastise those that have specks.
Let David remove the logs blurring his eye first; then we can debate the rest.
By: Bon Onyedi
Onyedi, Deputy Media Assistant to PDP Governorship Candidate in Rivers State, writes from Port Harcourt.
As The Deadline For Collection Of PVCs Draw Close…
As the deadline for the registration of voters for the upcoming 2023 elections comes to a close in two days, residents of Rivers State and its environs are once again encouraged to ensure they are not left behind. The importance of the PVC cannot be overemphasized as the country marches towards another milestone in its democratic process with the presidential, governorship as well as national and state assembly elections just around the corner. It is, therefore, imperative for all eligible adults, especially those residing in Rivers State, to take advantage of this ample opportunity to go to their respective constituencies/registration centres to register and collect their permanent voter cards (PVCs). Those who had registered before now but have lost their cards or those whose places of residence had changed can also take advantage of the period to locate registration centres close to them to perfect their PVC registration or transfer their registrations where necessary.
Prior to the announcement of the new deadline, INEC Chairman, Prof. Mahmood Yakubu, had said that the commission was targeting to register 20million Nigerians across the nation to add to the present pool of registered voters in readiness for the 2023 elections. He assured the nation that those registering in the ongoing Continuous Voter Registration (CVR) exercise will get their Permanent Voters Card (PVC) by October, 2022.
In several parts of the country, including Rivers State, the registration and collection of PVCs are abysmally low. Even with the narratives surrounding the 2023 general election and the attendant interests it seemed to be generating, people still put up very passive attitude towards the registration and collection of PVCs. This position was made known by no less a person than the INEC National Commissioner in charge of Delta, Cross River, and Rivers states, Mrs May Agbamuche-Mbu, while briefing newsmen in Port Harcourt recently. So far, Rivers State has registered about 372,406 voters to increase its 2019 tally of 3.21million voters to 3,587,679 as at the end of June, 2022. This is the best in the South-South region, and 4th in the country behind Lagos, Kano and Kaduna states, respectively. We should not rest on our oars, a lot more still needs to be done and the time to do it is now!
Perhaps, in our typical 'Nigerian' style, people are waiting to rush to registration centres at the very last minute of the exercise, where in most cases, the effort might prove futile. One would have expected Nigerians to have learnt from the National Identity Number (NIN) linking to their mobile numbers. After several campaigns and deadlines, it is on record that several Nigerians had their mobile lines barred from making calls, thereby leading to influx of subscribers at NIMC registration centres and mobile telecom operators' outlets. One would have expected that people learn their lessons from that experience and avoid the 11th hour fire brigade approach to issues. A local adage has it that it is only the deaf that is trampled to death by the elephant.
For the avoidance of doubt, the law prescribes a certain period for the conclusion of all registrations and review of voters' register to be used for an election. It is, therefore, worthy of note, that this registration window has to come to a close and residents should take advantage to make hay while the sun shines.
For those who have registered, the level of collection is nothing to write home about, especially in Rivers State. From INEC sources, out of 54,945 that have been received, only 10,373 have so far been collected. As if this picture is not grim enough, recently, some PVCs were 'found' in the drainage within the capital city. Although the matter has been handed over to the security agencies for proper investigation, this ugly incident may not have occurred if people were claiming their PVCs promptly.
One would not fail to commend the Independent National Electoral Commission (INEC) for their determination to ensure that the Continuous Voter Registration is sustained over a period of time, to ensure that no Nigerian is disenfranchised during the forthcoming general election in 2023. In this regard, INEC dedicated a portal for a two-step registration process. Prospective registrants login to pre-register by providing their basic biodata. At the second step, the registration is completed as the registrants physically present themselves at a designated centre. This stage will involve capturing of finger prints and photographs.
Since the commencement of this phase of the continuous voter registration in 2017, INEC has looked at ways to make the process easier, more accessible and user-friendly to prospective voters to register. That much said, it is not yet uhuru for the electoral body as some of its policy somersaults do more harm than good to the process. A case in point is the sudden change in the position of the commission to halt the registration process on July 31 as against the earlier promise to continue the registration indefinitely. This sudden change gives a cause for worry and concern to most Nigerian voters. One wonders whose interest this volte-face decision by INEC will serve, even though the commission had posited that the decision to halt the process was consequent on the judicial pronouncement by the Federal High Court that recognised the powers of INEC to schedule voter registration as long as it is not later than 90 days before the general election in compliance with Section 9(6) of the Electoral Act 2022.
There is need also, for INEC to look into the myriads of complaints emanating from the various registration centres bordering on the ineptitude of its staff and extortion. In some centres in Rivers State, some persons were arrested by the DSS for extorting money from persons who want to register. The Resident Electoral Commissioner for Rivers State was quick to state that the persons arrested were not INEC officials; and urged members of the public to report any act of irregularity to the commission. There is also the case of non-availability of registration officials at designated centres, thereby subjecting people to wait endlessly at registration centres. Shortage of registration machines and equipment is another case in point that needs to be addressed by INEC. The commission needs to create more registration points to attend to the teeming population that seeks registration, and ensure that international best practices are maintained during the CVR registration to ensure that Nigerians are not disenfranchised.
People need to be well-informed that registered PVC does not expire in any way as being touted in some quarters, thereby making people to be involved in double registration. It is imperative to note that double registration leads to the cancellation of both registrations as INEC Voter's System recognises and deletes both entries.
At this home stretch, all eligible voters should complement the efforts of INEC to ensure that the opportunity does not pass them by to register. For all those who fail to register will be mere 'spectators' in the forthcoming electoral process. All stakeholders in the process should not relent in ensuring adequate compliance. The media should re-double its efforts at sensitising the masses. Religious leaders on their part, should enlighten their congregation on the need for their 'votes to count' in 2023, with the registration and collection of their PVC as a prerequisite. Some have already been recorded to take the front burner in ensuring their congregants do the needful in the registration and collection of their PVCs. That is commendable, but more needs to be done. Opinion leaders should not be left out in this onerous task of ensuring that Rivers State is PVC 'compliant' before the curtain finally draws to a close.
The 23 local government chairmen should, as a matter of urgency, mobilise their people at the grassroots to ensure they are brought up-to-date in the PVC registration and collection effort. They should, as a matter of urgency, liaise with INEC to ensure that the last gasp efforts are hitch-free and their people optimally registered. The same goes for the political parties to galvanise efforts at ensuring that their members take full advantage of the process before close of the process.
'Rivers State is a great state, that's not in doubt, but it can only remain great if we all do our part'. To do our part is by encouraging ourselves and neighbours to go out and register and collect our PVCs to actively participate in the forthcoming general election in 2023. That is the only way to consolidate on the gains so far achieved, especially in the present administration's dividend of democracy and political gains. Get your PVC! A stitch in time saves…
Nelson, a public affairs analyst, is of the Public Enlightenment Dept, Rivers State Ministry of Information and Communications, Port Harcourt.
By: Davies Christian Nelson
Role Of Media In Promoting Peace, Unity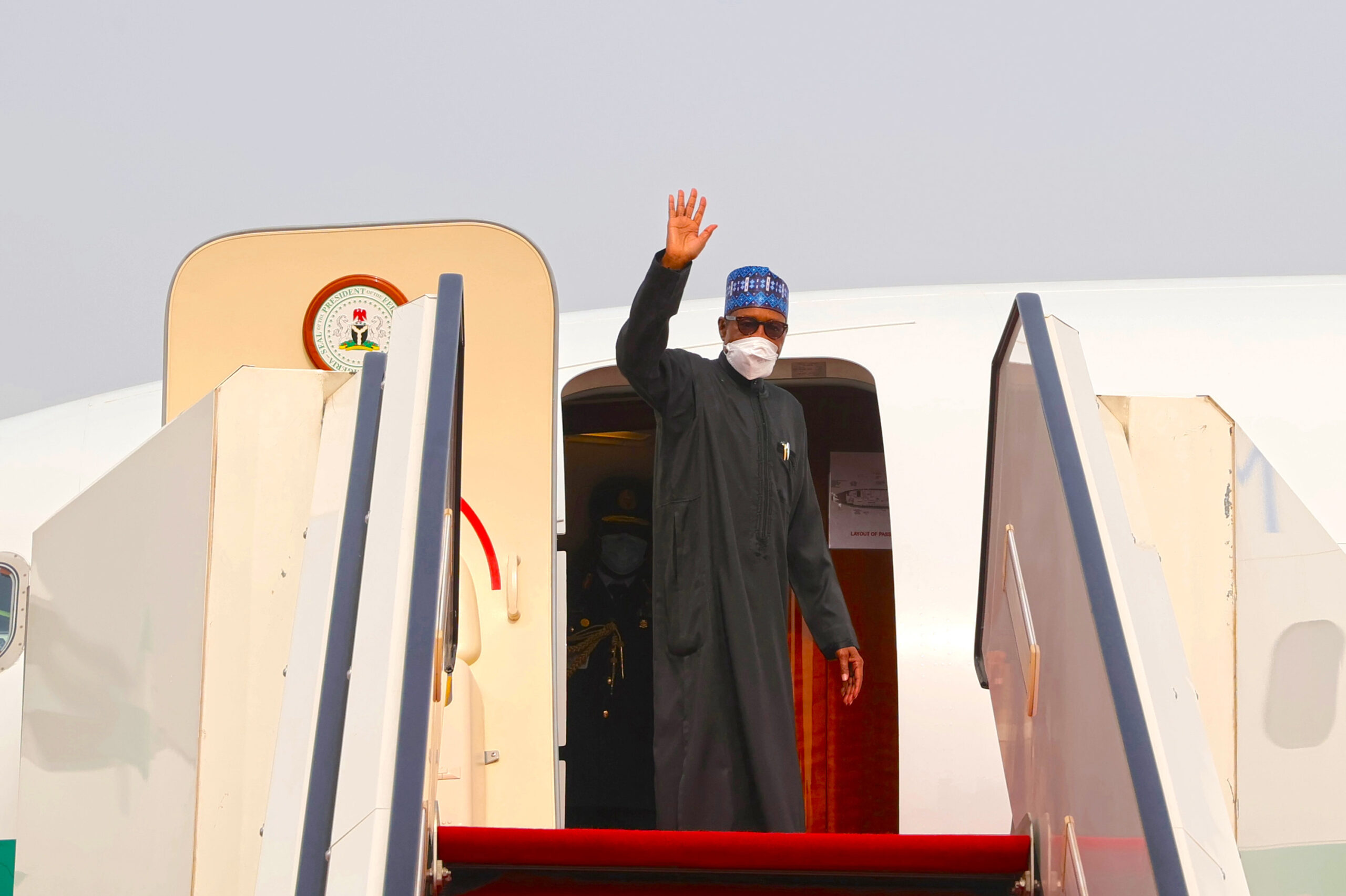 Less than 10 months before the expiration of President Muhammadu Buhari's administration, Nigeria's political atmosphere is vexly charged and energetic. The country indeed, has witnessed an array of political activities, particularly in the emergence of presidential candidates of various political parties, and other political positions not setting aside the intrigues that greeted the choice of running mates for the presidential candidates. As political permutations, schemings and interests by political gladiators, party chieftains and stakeholders intensify, analysts believe that the role of the media in ensuring the unity and peace of the country during and after 2023 general election is paramount and should not be undermined.
They also believe that inflammatory statements, inter-party/ intra-party conflicts, and propaganda by party spokespersons and loyalists, if not properly handled by the media, could hamper  the peace and stability of the country. In the past, some elections in Nigeria have recorded violence and crises leading to cancellation of election results attributable to accusations of ballot paper snatching and election rigging with the resultant destruction of lives and properties. Elections in Nigeria are high-stakes; a case of parties or winner takes it all contests. As such, politicians exploit simmering ethnic, religious and regional spaces to gain political advantage, thereby heating up the polity.
Also, in view of all the underlining threats to democracy such as terrorism, banditry and kidnapping, experts suggest an interplay between the media in Nigeria and relevant stakeholders to fashion out communication models that would assist the media, to effectively report elections in a manner that would not stoke violence. Understandably, the critical role of the media as a watchdog of the society in reporting political processes and elections as well as offering their platforms to candidates and voters to discuss electioneering issues and agenda cannot be over emphasised.
Since elections and aftermath of elections in Nigeria are fraught with or prone to serious challenges and misgivings, the role of the media, be it electronic  or print, especially the social media, in handling inciting national issues, comments, news opinions and other prejudices calls for serious concern and consideration. Therefore, to ensure that the nation remains in peace and as a united entity during and after the 2023 election, the media is  expected to abide by its role as the watchdog of the society by reporting nothing but facts guided by ethics of journalism. It is expected to be fair to all political parties and party candidates and their supporters. Avoiding overheating the polity through unguarded comments, opinions, news and commentaries should be its guiding principle.
Realising this all-important role of the media, the Minister of Information and Culture, Lai Mohammed, harped on the need to step up the regulation of broadcast stations as the country approaches the 2023 elections. "Please note that as we move closer to the 2023 general elections, the Nigeria Broadcasting Corporation (NBC) will come under increasing pressure to step up its regulatory role," he said. The minister was of the view that the clampdown on inciting messages and news would prevent a repeat of what he said transpired during and after the 2019 general elections. According to him, some television and radio stations threw caution to the wind and engaged in inciting, incendiary and unprofessional broadcasts during the said elections.
The minister noted that it was important for the NBC to ensure that broadcast stations adhered strictly to the tenets of the broadcasting code. The NBC then, under the supervision of the minister, handed out fines to some radio and television stations for contravening the country's broadcasting code. Broadcast stations sanctioned by the NBC included Arise TV, Channels TV, AIT, and Nigeria Info. He noted that the media is often regarded as one of the pillars of democracy in any given society and that their operations cannot go without regulation or be allowed to undermine professional ethics.
Speaking on the importance of the media in the peaceful coexistence of a country, the Interim Dean of Faculty of Communication and Media Studies, University of Port Harcourt, Rev. Fr. Walter Ihejirika, said the mass media is indispensable for the social political integration and unity of Nigeria. The Professor of developmental communication and media studies said, "the media sets the agenda for social discourse. Without the media, it will be impossible for the different regions and groups that make up the nation to have a meaningful relationship. Social media especially can help to build bridges and also create social tensions."
In the views of a political analyst, Maxwell Omereji, "the media must professionally occupy its position as a platform for protecting the fundamental human rights of citizens through the freedom of expression and dissemination of information. "The role of the media cannot be over emphasised as they are often in the forefront of agitations for electoral reforms, reporting irregularities and malpractices that characterise elections: but they must do that in an acceptable manner."
Omereji expressed disappointment at some media houses whom he said instead of positively fulfilling their agenda setting roles, engage in hate campaigns, hate speeches and hate comments creating much animosity among people and politicians as well as inciting the people most times against the government. He however, cautioned that over censorship or any attempt by the government to gag the media either before, during and after the election, as has been seen in recent time, might not bring about the much needed peace, unity and tranquility in the country. He advised that  media institutions  should be allowed to carry on with their reportage unhindered as long as they do so responsibly and professionally.
Ironically, most of the hate campaigns as witnessed in the 2015 general elections ran contrary to Section 95 of the Electoral Act 2010 which stipulates that a political campaign or slogan shall not be tainted with abusive language directly or indirectly or likely injure religious, ethnic, tribal or sectional feelings. The Act also stipulates that abusive, intemperate, slanderous or base language, insinuations or innuendoes designed or likely to provoke violent reaction or emotions shall not be employed or used in political campaigns; and as such should not be transmitted by the media.
In conclusion, issues given priority on the front pages of national dailies as well as topical issues discussed in both public and privately -owned television and radio stations during and after elections could influence election results to the advantage or disadvantage of any candidate and political party. Undoubtedly, the mass media in Nigeria have come of age while the use of internet (technology) in electioneering campaigns has further widened political participation among millions of Nigerians especially the youths.
It is, therefore, imperative that both the National Broadcasting Commission (NBC), the Nigerian Press Council (NPC) and Advertising Practitioners Council of Nigeria (APCON) should be more proactive in the censorship of political campaigns by politicians and their supporters.  These agencies should, as a matter of necessity, engage aspiring candidates, the political parties and the media through training and re-orientation on democratic values. Likewise, the leadership of the Nigeria Union of Journalists, the Nigerian Guild of Editors and other sister bodies should ensure that their members play by the rule, avoiding acts that will tarnish the image of the profession or heighten the tension in the country.
Additionally, the leadership of political parties should ensure that there is internal party discipline that will curb their excesses and that of their party members that sponsor hate campaigns in the media.
By: Calista Ezeaku