NGO Set To Train Nigeria Basketball Coaches
An international Non-governmental Organisation, NGO with deep passion to promote grassroots sports, Sports Renaissance Africa Partners, SRAP has signed a partnership agreement with Ganon Baker on training of coaches for the development of basketball in Nigeria.
SRAP's Chief Executive Officer, CEO, Relindis Mbu who disclosed this while interacting with sports journalists in Abuja on Friday noted that with the right coaching and training resources, Nigeria would soon return to basketball's elite ranks.
She said that the organisation has decided to host a globally recognised coaching workshop with famous basketball skills coach, Ganon Baker in order to achieve this goal.
Relindis stressed that chosing America's Ganon Baker for such laudable initiative is because the company has been into training and coaching for over three decades; working with the NBA, WNBA, CBA, Euro League, NCAA, NJCAA, U Sports and more. He is a former Nike Skill Development Trainer and Workout Director, among others.
"At SRAP, we are passionate about bringing in experts from the world with a tactical experience that can help develop our young talents.
"The training clinic and certification programme with the renowned Ganon Baker will hold in Abuja at the Package B, Moshood Abiola National Stadium from August 15 to August 20, and it would be moved to Lagos from August 22- August 27, at the OBN Academy Facility", she said
According to Relindis, SRAP is working with Baker because of his vast experience in the game and his systematic curriculum that takes young players from zero to pro.
"Ganon Baker is committing to contextualizing his comprehensive Zero-To-Pro curriculum for
basketball coaches and athletes in Nigeria, hosting LIVE sessions in Nigeria at least 4 times a year, as well as LIVE trainings with eligible Nigerian athletes and coaches in his state of the art basketball facility in Florida, USA.
"He has opened up access to his strong network of talent management and within the global basketball ecosystem.
"Ganon Baker's curriculum is more detailed and comprehensive than any other out there in the basketball space, and available ONLINE and LIVE. His holistic approach gives a coach or player everything they need for their complete physical, mental and emotional development", said Relindis Mbu.
She added that SRAP would also be working with other stakeholders to ensure better exposure and scouting for young Nigerian talents.
Terfa Akpoyibo, Chief Operating Officer of SRAP, also said that the coaching clinic with Baker would be a continuous programme and would go a long way in developing Nigeria's grassroots basketball.
Pinnick Woos FIFA For Tenure Elongation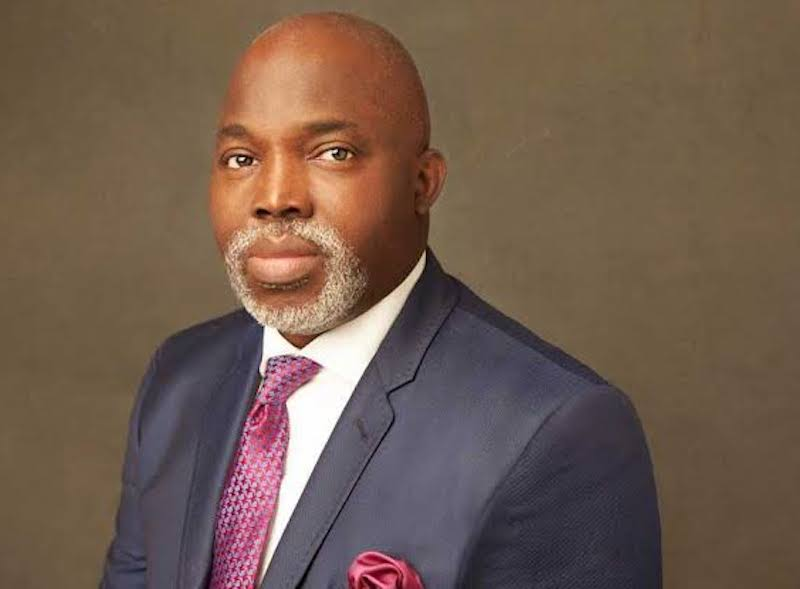 The drama, intrigues as well as clandestine moves that have characterised the September 2022 planned Nigeria Football Federation, NFF election took a new twist recently as incumbent president of the federation, Amaju Pinnick has written to FIFA seeking for tenure extension by shifting the election to 2023
According to Tidesports sources, in a letter sent to the world body last week  and signed by General Secretary, Muhhamed Sanusi, the outgoing board led by Amaju Pinnick appealed to the world body to allow it to hold the forthcoming election next year's January instead September.
Amaju Pinnick and his board were reelected for a second term in office on September 20, 2018 in Katsina and his tenure is meant to elapse next month.
However, sources revealed that the letter was already sent to FIFA before the NFF topshots informed the board members in an online platform of the federation.
The plan is to read the FIFA response at the AGA expected to take place this week in Bayelsa State.
The source added that the members were irked that a few people on the board took such a decision without informing others from the beginning and they are hoping to use the response to extend their tenure at the Annual General Assembly scheduled for Yenagoa, Bayelsa State.
"It is indeed a taboo. Rather than get the consent of the board members and the Congress before sending the letter to FIFA, the letter was sent.
"There is no doubt, a few people at the top echelon of the current board want to remain in office beyond the September date," our source revealed.
"There is a tentative date of August 16 for the AGA in Bayelsa and another date of September 21 for the elective Congress in a yet to be decided venue but it is clear the current board is reluctant to leave office.
"The majority of the board members are resolute to take out this current leadership for so many reasons especially because many of them were never informed about crucial decisive issues in the administration of the game," a source told Tidesports source
Although Amaju Pinnick had stated time without number that he would not seek a new term in office, the former Delta State FA Chairman recently said that "influential people" are pushing him to contest for a 3rd term.
Nigeria U-21 Volleyball Team Departs For Tunisia
As the team departed for Tunisia at the weekend for the African U-21 Volleyball Championship Nations Cup, President of the Nigeria Volleyball Federation (NVBF), Engineer Musa Nimrod, has said that the country is all out to gain from the outing to qualify for the World Championship.
He stated this while biding the team farewell at the Ahmadu Bello Stadium, Kaduna on Friday, adding that the target for the participation of Nigeria is to qualify for the world championship, stressing that, "We are also building them up for the All African Games next year and the next Olympics," he said.
Also Speaking with Sports Writers, Coach Sani Mohammed Musa of the male U-21 men, said that the team are African champions and have featured in World Championship twice.
He said that bearing in mind that the North Africans would be battle ready for Nigeria, they will leave no stone unturned to ensuring they achieved their objectives.
Female Footballers, Officials Abducted In Edo
Six people, which include players and officials of a grassroots female team, have been reportedly kidnapped by gunmen in Uronigbe, a border community between Edo and Delta states in Orhionmwon Local Government Area of Edo State.
Tidesports learnt that the six victims were kidnapped around 6pm on Friday, while returning from a game at Owa-Alero in Ika North-East Local Government Area of Delta State.
A source in the community said the kidnappers had contacted some families demanding a ransom of N5million each for the victims.
He said, "They (footballers) went to Owa-Alero to play a football match, but on their way back, they were kidnapped at Uronigbe area, the boundary between Delta and Edo States.
"The victims include Mrs Precious Agbajor, one Abraham, Nancy, Beatrice, the driver and one other person. They are six in number that are in the kidnapper's den.
Tidesports learned that the matter has been reported at the Uronigbe police station.
"The kidnappers have contacted the family of Agbajor and asked them to pay N5million for his wife."
When contacted, the Police Public Relations Officer in Delta State, DSP Bright Edafe, confirmed the kidnap, adding that the incident happened in Edo State.
His Edo State counterpart, Chidi Nwabuzor, said from the records available at the State Command, there was no information on the incident.
"You know we transmit our records to Force Headquarters everyday. There is no such record before us. From the Command's record, no such incident happened on Friday, so the police will not give account of anything unreported.
"It is only when an incident is reported that the police can act on it. In most cases, citizens are not aware of the powers to report incidents. So the record I have from the Command is that no such incident happened  on Friday, Saturday and even on Thursday."