Reps Probe NNPC's Multi Billion-Dollar JV Deals
The House of Representatives has resolved to set up an ad-hoc committee to investigate all Joint Venture (JV) operations and Production Sharing Contracts (PSC) in the petroleum sector since 1990.
The panel is to ascertain "whether or not the capital expenditure, operations, financials and related frameworks are within the ambit of law."
The committee is to report back to the House within eight weeks for further legislative action.
This is based on the motion moved by some members of the House, Messrs Sergius Ogun, Benjamin Kalu, Sada Soli, Ado Kiri, Isiaka Ibrahim and Mark Gbillah, which was unanimously adopted at the plenary, yesterday.
The motion was titled, 'Need to Investigate the Structure and Accountability of the Joint Venture Businesses and Production Sharing Contracts of the Nigerian National Petroleum Corporation from 1990 Till Date'.
The sponsors noted that Section 88 (1) and (2) of the 1999 Constitution empowers the National Assembly to conduct investigations on the activities of any authority executing or administering laws made by the National Assembly.
The lawmakers also noted that Escravos Gas-to-Liquid (EGTL) Project is a JV undertaking by the Nigerian National Petroleum Corporation (now Nigerian National Petroleum Company Limited) and Chevron Nigeria Limited for the construction of a 34,000 barrels-per-day of Gas-to-Liquids (GTL) plant at Escravos, Delta State.
They further noted that a total of $1.294billion was earmarked for the EGTL project in 2001 and by the time the contract was awarded in 2005, the final approved cost rose to $2.941billion, which was further increased to $8.6billion as of December 31, 2011; and upon completion in 2014, the total project cost was over $10billion.
The motion partly read, "The House is concerned that the ETGL and its JV projects are executed at such huge costs when similar projects in other jurisdictions like Qatar, which have the same capacity, technology, Engineering Procurement and Construction (EPC) contractors and operators, cost less than $1.5billion.
"The House is also concerned that although EGTL projects are basically governed by the Heads of Agreement, Carry Agreement and the Venture Agreement in line with various legal regimes such as Companies and Allied Matters Act, Petroleum Profit Tax Act, Companies Income Tax Act in principle, there is a breach of the principles involved.
"The House is worried that the Bonga field (OML 118), which is owned by the NNPC but contracted to SNEPCO (55per cent), ExxonMobil (20per cent), Agip exploration (12.5per cent), and Total (12.5per cent) under the Production Sharing Contract, now seems to be far from being a PSC arrangement as it runs foul to the relevant financial operational laws."
It further read, "The House is also worried that the Offshore Gas Gathering System, which was designed to gather gas from various upstream projects in the Niger Delta region under a PSC and JV arrangement with companies such as SNEPCO, SPDC, NLNG has now become mired in some operational misunderstandings.
"The House is disturbed that in the brewing misunderstanding, SPDC and SNEPCO allegedly went into certain gas sales and sharing arrangements without the prior knowledge and/or consent of the Federal Government via the NNPC, which has resulted in certain shortfalls in revenue into the federation accounts."
Fashola Faults 'Coat Of Arms' Display On National Flag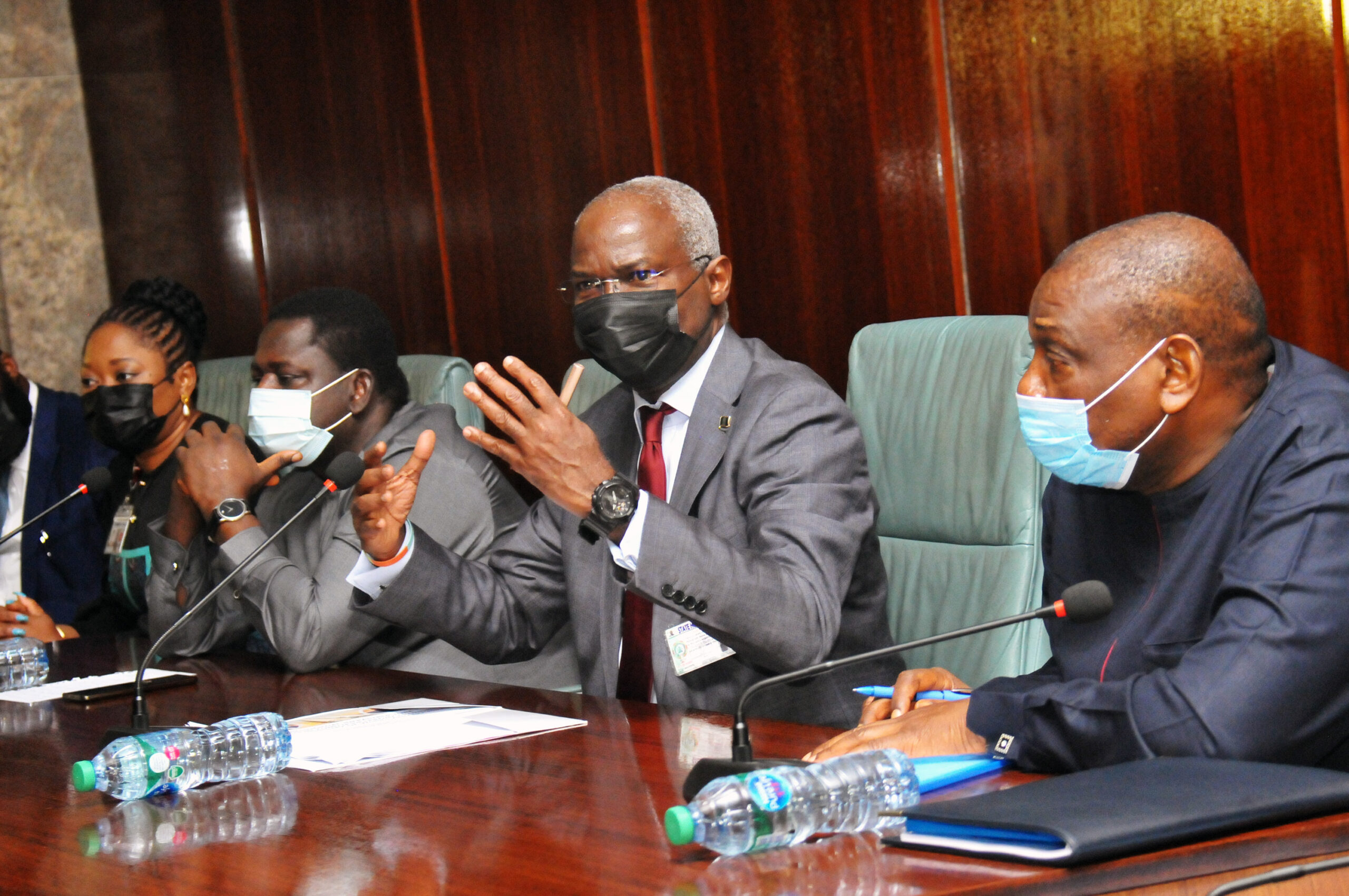 Former Minister of Works and Housing, Babatunde Fashola, has cautioned Nigerians from inscribing the coat of arms on the national flag, saying doing so is a misuse of the national colours.
Fashola said this on Monday, during a live appearance on Channels Television's Empowering Tomorrow: A New Vision for Nigeria, a special programme on the 63rd anniversary of Nigeria's independence celebrated annually on October 1.
"Just this afternoon, I was asked to hoist a flag of Nigeria. By the time the flag unfurled, I saw that there was a coat of arms in the middle and I whispered to my host that 'this is not the flag of Nigeria'. Nigeria's flag does not have a coat of arms in the middle. It is green, white, and green", Fashola said.
The former minister also said that Nigerians should pay attention to "some of the small things that matter", adding that national symbols are to be rendered during recognised events for the country at large.
"When I was in primary school, these were the symbolisms of those Independence Day parades, Children's Day parades, and this was how we were taught to stand up or maintain our position whenever we heard Nigeria's national anthem being rendered," Fashola said.
"You sit today and you shudder in your skin what happens today, what people have been taught when the national anthem is rendered", he added.
The former governor of Lagos also spoke out against the rendition of the national anthem "at every little event", including when the president appears at a social event, saying it is to be sung as the symbol of the country's sovereignty.
"I have had cause to ask people not to sing the anthem for me, either as governor or minister, because I'm not a sovereign. It's a projection of our minds," he said.
"These are, for me, the important things to talk about and that's why I say this anniversary provides an opportunity for reflection and, indeed, inflection", Fashola added.
NCDC Records 1,968 Lassa Fever Cases In 28 States
The Nigeria Centre for Disease Control and Prevention (NCDC) has registered 1,068 Lassa fever infections across 112 local government areas in 28 states of the federation.
The NCDC said this yesterday, via its official website in its Lassa Fever Situation Report for Week 37 (September 11 -17, 2023).
The centre indicated that 75 percent of the cases were detected in Ondo, Edo, and Bauchi states.
Lassa fever is a viral hemorrhagic fever caused by the Lassa virus. It is primarily found in West Africa, particularly in Sierra Leone, Liberia, Guinea and Nigeria.
The virus is transmitted to humans through contact with the urine or feces of infected rodents, specifically the multimammate rat.
According to the NCDC, there are currently 7,352 individuals with suspected cases and the infection has resulted in the unfortunate loss of at least 181 lives in the country.
The centre said that the case-fatality ratio of the infection stood at 16.9 percent.
"Cumulatively from week 1 to week 37, 2023, 181 deaths have been reported with a case fatality rate of 16.9 percent which is lower than the CFR for the same period in 2022 (19.1 percent).
"In total for 2023, 28 States have recorded at least one confirmed case across 112 local government areas.
"Seventy-five percent of all confirmed Lassa fever cases were reported from these three states (Ondo, Edo, and Bauchi) while 25 percent were reported from 25 states with confirmed Lassa fever cases.
"Of the 75 percent confirmed cases, Ondo reported 35 percent, Edo 29 percent, and Bauchi 11 percent.
"The predominant age group affected is 21-30 years (Range: 1 to 93 years, Median Age: 32 years).
"The male-to-female ratio for confirmed cases is 1:0.9. The number of suspected cases increased compared to that reported for the same period in 2022," it said.
It said that in 2023, Lassa fever infected 49 healthcare workers across the country.
The agency said that the National Lassa Fever Multi-partner, Multi-sectoral Emergency Operations Centre had been activated to coordinate the response activities at all levels.
It added that prevention of Lassa fever involves avoiding contact with rodents and their droppings, practising good personal hygiene and taking precautions when caring for infected individuals.
The NCDC said that early diagnosis and prompt medical care are crucial in managing the disease and preventing complications.
Army Orders Investigation Into Allegation Of Troops' Poor Feeding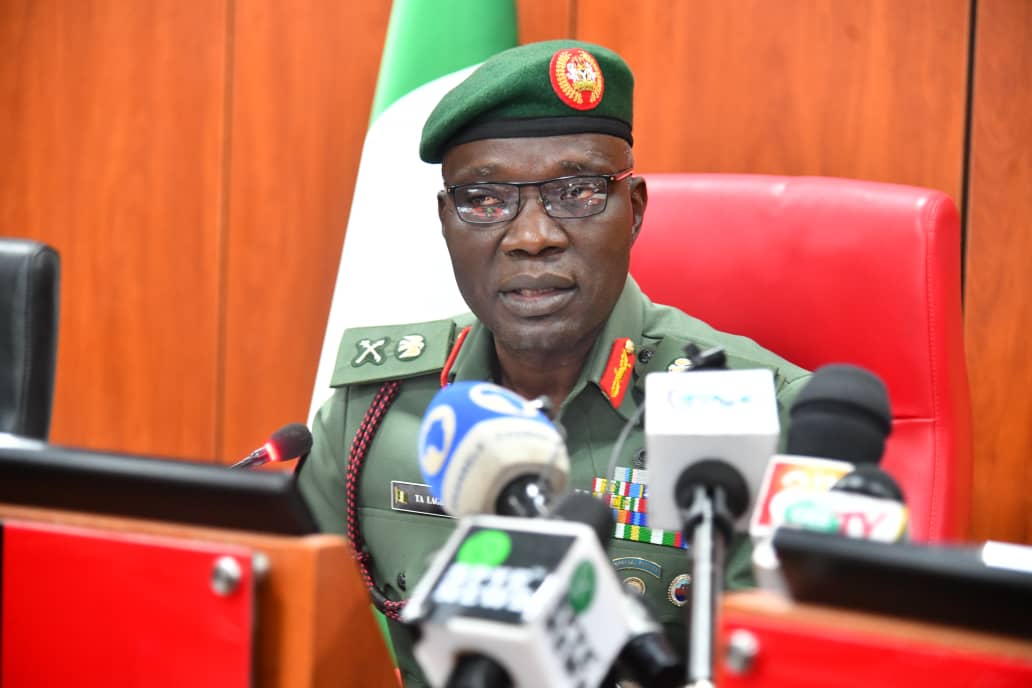 The Chief of Army Staff (COAS), Lt.-Gen. Taoreed Lagbaja, has ordered an investigation into an allegation of poor feeding of frontline troops in the North East Theatre of Operations.
The Director, Army Public Relations, Brig.-Gen. Onyema Nwachukwu, made this known in a statement in Abuja, yesterday.
Nwachukwu said that the welfare of troops had been given premium by the present leadership of the Nigerian Army and was one of the vital pillars of the COAS Command Philosophy targeted at motivating the Force.
"The Nigerian army therefore takes these allegations very seriously and COAS has directed immediate investigation into the complaints to ascertain its veracity and unravel the circumstances," the army spokesman said.
Nwachukwu assured the public and all army personnel that a thorough investigation would be conducted to get to the bottom of the claims.
He said the Nigerian army had always prioritised the welfare of troops, including their nutrition, adding that it has a comprehensive feeding system for troops, especially those serving at the frontline.
"We, however, acknowledge that there may be isolated incidents where lapses occur, and we are determined to squarely address them.
"An internal investigation has already been initiated to ascertain the truth behind these allegations.
"We will thoroughly examine the supply chain, the quality of food provided, and any other factors that may have contributed to this situation," he said.
Nwachukwu stressed that the Nigerian army remained committed to transparency and accountability, and would not condone any form of negligence or misconduct.
"If any culpability is detected, it will attract appropriate disciplinary action and immediate corrective measures to ensure that such incidents do not recur in the future," he assured.
Nwachukwu called on Army personnel to report any grievances or concerns they might have regarding their feeding arrangements through the established channels for feedback, assuring that prompt action would be taken to address any legitimate complaints.
He said that the Army would continue to be resolute in the fight against insurgency and other security challenges, and would ensure that its soldiers were provided with the necessary support and care to carry out their duties effectively.
"We are committed to ensuring that our troops are well-fed, motivated, and equipped to defend our nation," he added.