NDLEA Nabs Woman Over Drug Concealment
The National Drug Law Enforcement Agency (NDLEA) has arrested a 27 year old woman, Mrs. Opoola Mujidat, for concealing drugs in a bag and passing it on for distribution in Oman, Middle East.
A release by the Director, Media & Advocacy, Nigeria Drug Law Enforcement Agency (NDLEA) Headquarters, Femi Babafemi, in Lagos, stated that the drugs were "concealed in fetish bowls, containing scary native black soap and sponge in bags carried by two Oman-bound male passengers at the departure hall of the Murtala Muhammed International Airport (MMIA), Ikeja, Lagos".
The release stated that the passengers, Raji Babatunde Kazeem and Akinbobola Omoniyi, were scheduled to "travel together to Oman on Ethiopian Airlines flight on Monday,11th July when they were intercepted by NDLEA operatives at the airport.
"A search of their luggage revealed wraps of cannabis sativa hidden in bowls of native black soap and sponge packed into a bag containing food items, which Kazeem was carrying.
"Both Kazeem and Omoniyi immediately alerted the anti-narcotic officers that Mujidat, who was still within the vicinity, gave them the bag containing the illicit substance at the airport".
According to the statement, Mujidat was promptly arrested, and, on interrogation, accepted responsibility, saying that she brought the luggage for the two passengers to give to her husband in Oman.
Mujidat, who hails from Oyo East Local Governmwnt Area in Oyo State, confessed to packaging the bag containing the food items, including the black soap used to conceal the illicit substance.
Meanwhile, in Nasarawa State, NDLEA operatives intercepted over 91 jumbo bags of cannabis, weighing 1,029.5kg concealed in a truck and mounted on a natural gas tank by Doma road, around 500 Housing Estate, Lafia.
A 52-year-old suspect, Ernest Ojieh, was arrested in connection with the seizure on Saturday, 9th July.
"This was barely four days after operatives at Agwan Doka, Lafia, seized 38 big bags of the same substance with a total weight of 367kg. Two suspects: Abdullahi Iliyasu, 30, and Bashir Mohammed, 29 were arrested over the seizure", according to the statement.
The statement continued that in Kaduna and Adamawa States, over half a million pills of pharmaceutical opioids were seized and suspects arrested in raid operations across the two states.
In Kaduna, 294,400 pills of Tramadol and Diazepam were seized from Shaban Nasir, Aminu Usman and Shamsudeen Hussaini, along Abuja-Kaduna Express Road, while Sa'idu Yahaya and Umar Abubakar were apprehended during a follow up operation in Kano, all on Friday 15th July.
In the same vein, over 227,000 different grades of Tramadol tablets were seized during the raid of a patent medicine store at Sabon Layi, close to Mubi main market, Mubi North LGA, Adamawa State on Sunday 3rd July.
Items recovered from the store where a suspect, Nasiru Abubakar, 27, was arrested include Tramadol 250mg (aka Boko Haram); Royal Tramadol 225mg (aka Vectra); Tramaking Tramadol 225mg (aka Jan Dara); Tramadol 200mg (aka Dogari); and Tramadol 100mg (aka Green).
Another suspect, Idris Adamu, 25, was also arrested in a shoe shop in the same Sabon Layi where over 5,000 tablets of Tramadol 225mg were recovered from him.
While commending the officers and men of the MMIA, Nasarawa, Kaduna and Adamawa Commands for the arrests, seizures and their dexterity, Chairman/Chief Executive Officer of NDLEA, Brig. Gen. Mohamed Buba Marwa (Rtd) warned the drug cartels that no matter the ingenuity of their modes of concealment, the dedicated workforce of the Agency will always expose them and their tricks.
By: Nkpemenyie Mcdominic, Lagos
NTVOA Promotes 24hr-Online Operations On Faulty Vehicles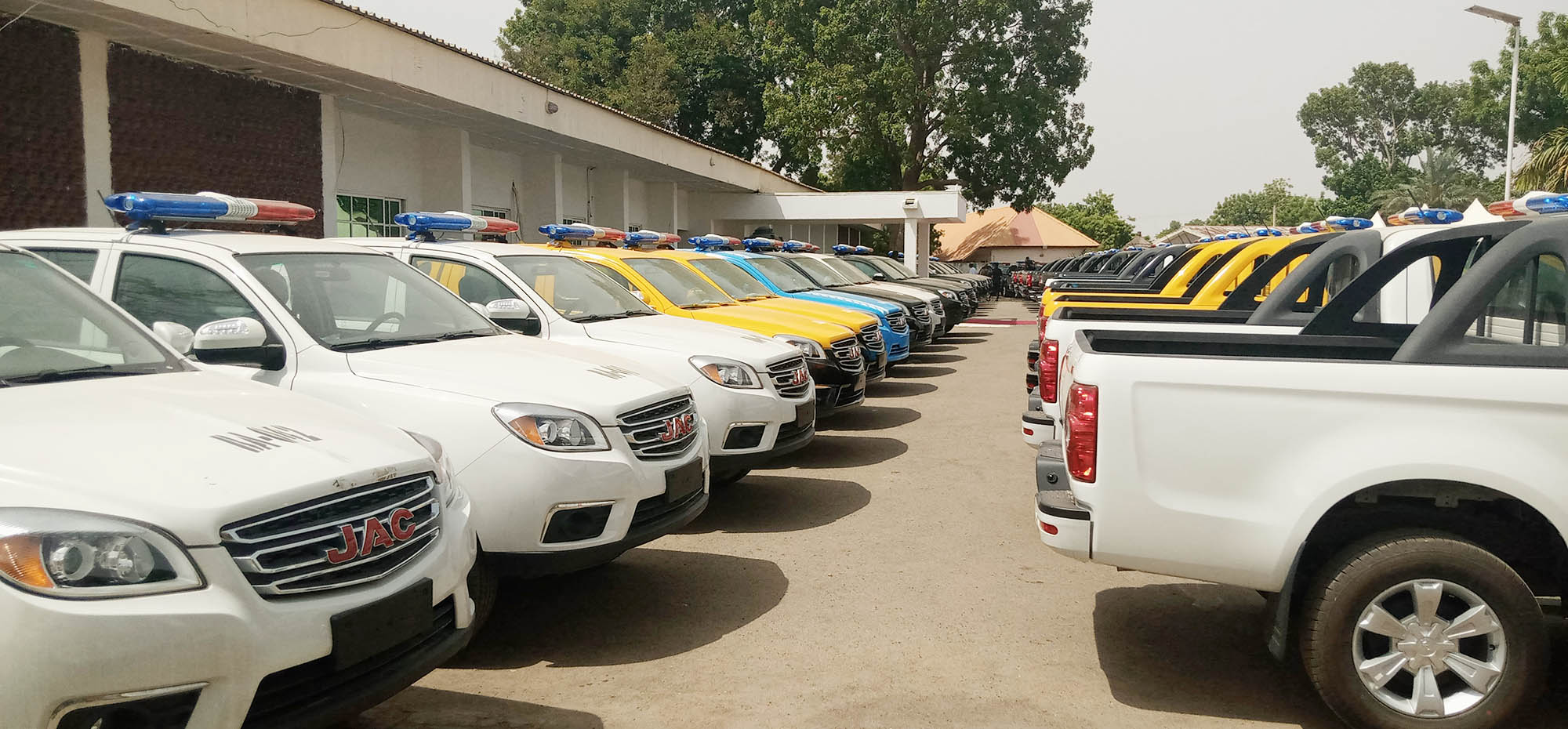 The National Towing Vehicles Owners Association (NTVOA) has commenced consultation with security agencies and stakeholders in the transport logistics chain system on the best way to respond promptly  to rescue articulated vehicles parked along major roads and highways nationwide through digitalisation .
The Trade Union Congress (TUC) affiliate association said plans are already afoot to introduce an app designed to respond swiftly to brokendown  vehicles in furtherance to ensure free flow of traffic.
NTVOA said it will test-run the app in  Lagos when completed  due to the predominant and peculiar nature of traffic, noting that the technological device would take the form of "Uber"
In a chat with the National Secretary of NTVOA, Comrade Sylvester Afonughe in Ogun State, he noted that the move would be an all inclusive app through which security agencies will also be alerted  in line with the technological innovation .
He said the operation when completed will encourage faster response to vehicles with technical hitches to be evacuated from the roads.
The scribe sad aggressive campaigns and sensitization mechanism would be put in place to enable stakeholders understand how to use the app upon completion.
Afonughe, an engineer and the Business Relationship Manager, Moniepoint, affirmed that: "It looks tasking, no doubt, but that is what we are looking at as a union because we have already commenced consultation for the website which will operate like Uber or O Pay in nature.
He said the union is also resolved to key into the automation system as part of efforts to address human contact and to promote seamless operations in modern day transport technology.
"We are looking at how we can improve on our operations because it is what I single-handedly initiated under the stable of my organization, then the national can take it up from there.
"So many factors are also considered in this project because we are looking at 24 hours online real time operations because we cannot rule out night activities.
"Security is key here so these are the things we are looking at because we need to carry security agencies along because security must not be compromises when we kick start this project.
By; Nkemenyie Mcdominic, Lagos
NIWA Provides Waterways Ambulance For Search, Rescue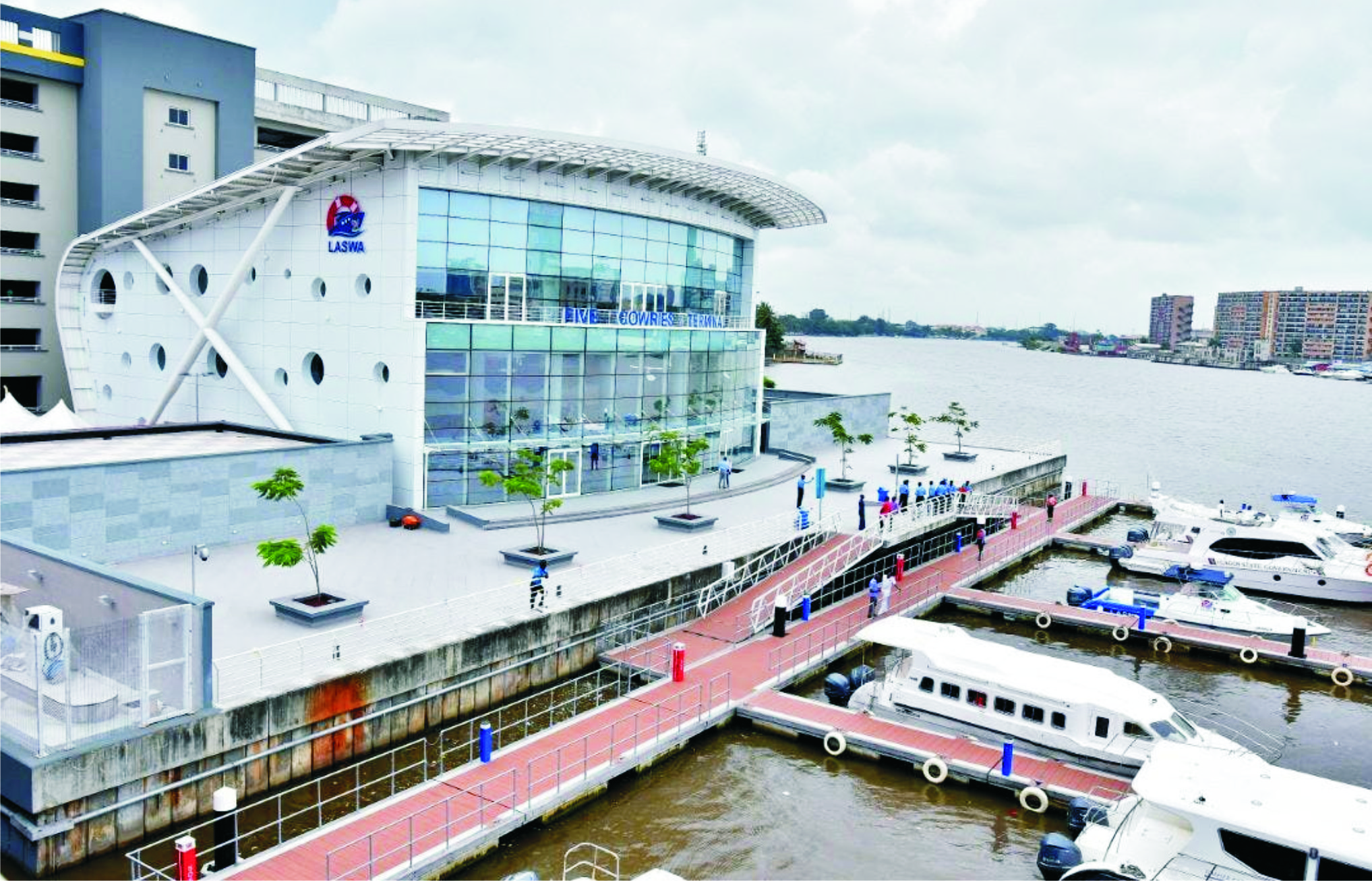 The National Inland Waterways Authority (NIWA) has introduced a new ambulance boat to serve the Lagos waters.
Disclosing this in a statement made available to our correspondent in lagos, NIWA said "The decision to introduce the new ambulance was in response to critical empowerment of the search and rescue team in Lagos, and as strategic fulfilment to suggestions made by the cream of maritime media at a recent parley with the Managing Director of NIWA, Dr. George Moghalu .
"Dr. Moghalu noted that the new craft fitted with amber lights and two 175 Horse Power engines by Yamaha, with cream colour leather interior, fitted with medical equipment, first aid boxes, communication system and stretchers, will form the fulcrum rapid response to accidents on Lagos waterways.
"Rugged and built to  ferry accident victims and those who require immediate medical attention to the nearest hospital and Medical Hold Bay, the ambulance watercraft can travel at controlled timing without fear or anxieties of being buffeted by high impact waves", it stated.
By: Nkemenyie Mcdominic, Lagos
CBN Raises Savings Interest To 4.2%
Bank customers in the country are now to be paid more interest on their savings after the Central Bank of Nigeria (CBN) reviewed upward minimum interest payable to 30 per cent of the Monetary Policy Rate (MPR).
At its last meeting in July, the Monetary Policy Committee (MPC) of the CBN had raised MPR to 14 per cent due to the persistent rise in inflation rate in the country.
The upward review of interest on savings was stated in a circular signed by the CBN Director, Banking Supervision, Haruna Mustafa, and issued to all banks dated August 15, 2022.
With the new circular, banks are expected to increase interest rate on savings from 10 per cent of MPR to 30 per cent of MPR with effect from August 1, 2022.
Consequently, bank customers can now earn up to 4.2 per cent, which is 30 per cent of the 14 per cent MPR as against 1.4 per cent, which was 10 per cent of the MPR.
According to The Tide's source, the circular states in part:  "It will be recalled that as part of the efforts to ameliorate the impact of the COVID-19 pandemic, the Central Bank of Nigeria reduced the minimum interest rates payable on local currency savings deposits from 30 per cent to 10 per cent of the Monetary Policy Rate (MPR).
"This was aimed at stimulating growth in the larger economy following the economic slowdown occasioned by the pandemic.
"However, following the return to full normalcy and considering the prevailing macroeconomic conditions, it has become necessary to effect an upward adjustment of the interest rate payable on local currency savings deposits.
"Accordingly, effective August 1, 2022, the negotiable minimum interest rate on local currency savings deposits shall be 30 per cent of MPR. This supersedes our letter dated September 1, 2020, referenced BSD/DIR/GEN/LAB/13/052 on the subject."