US Court Jails Nigerian Eight Years For Defrauding Americans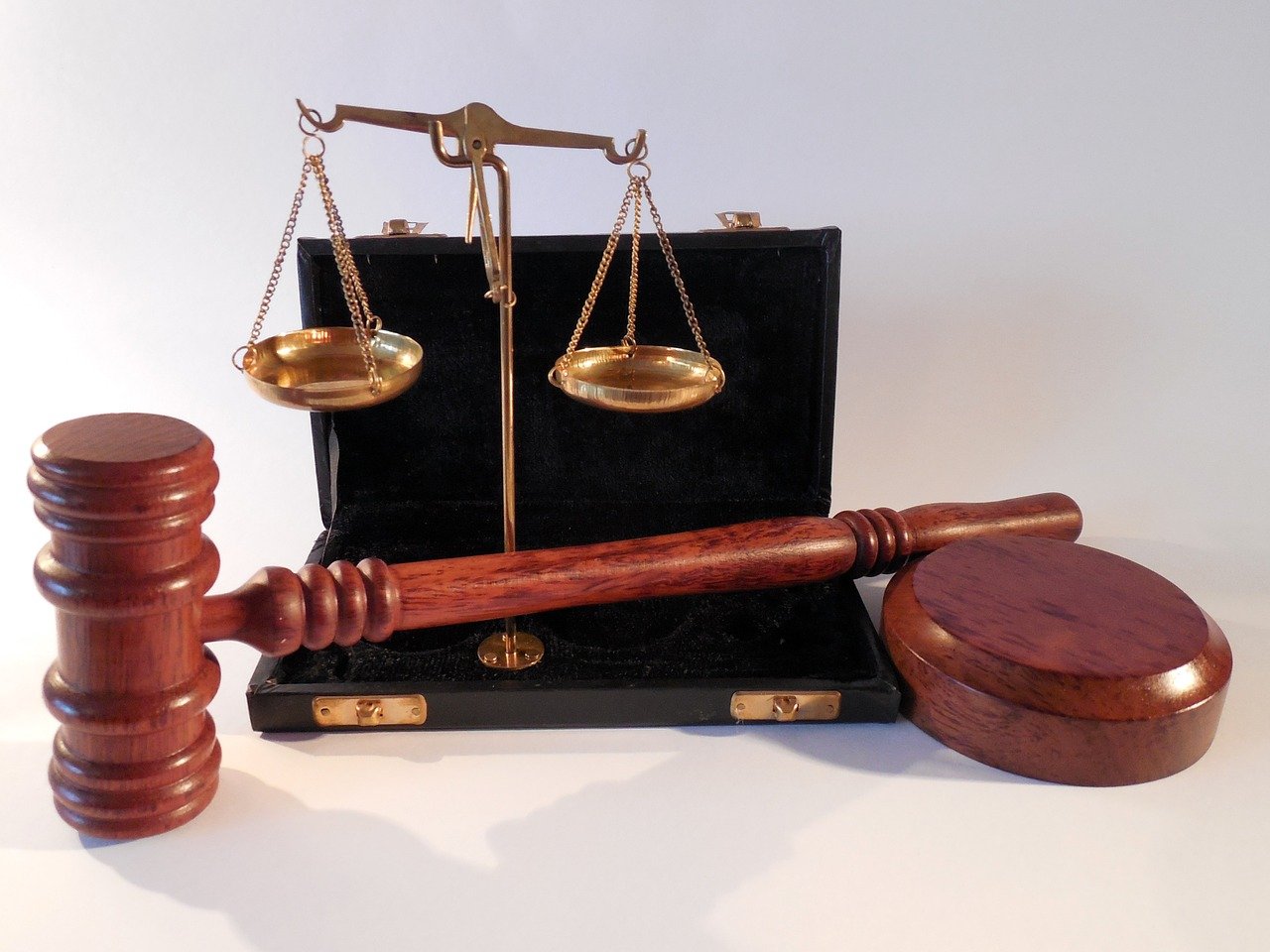 United States District Judge, Theodore D. Chuang, has sentenced a Nigerian man, Oluwaseyi Akinyemi, popularly known as "Paddy Linkin" to eight years in federal prison, followed by three years of supervised release, two counts of mail fraud relating to a social media advanced fee fraud scheme that targeted elderly victims.
Judge Chuang also ordered 35-year-old Akinyemi, a resident of Hyattsville, Maryland, to pay $486,119.07 in restitution to his victims.
The ruling was published by the Department of Justice, US Attorney's Office, District of Maryland, last Wednesday.
The sentence was announced by United States Attorney for the District of Maryland; Erek L. Barron; Acting Special Agent in Charge, Selwyn Smith of Homeland Security Investigations (HSI), Baltimore; Acting Special Agent in Charge, Troy Springer, of the Washington Regional Office, U.S. Department of Labour Office of Inspector General; and Chief Malik Aziz of the Prince George's County Police Department.
"Akinyemi committed elder fraud and CARES Act COVID-19 fraud, which are both priorities for this Office," Barron said.
"Akinyemi not only took advantage of a nursing care patient, a national health crisis, and an employment crisis, but he also caused financial harm to at least 13 elderly victims."
According to his guilty plea, from July 10, 2018 to April 29, 2019, Akinyemi, and, at least, one co-conspirator engaged in a social media based elder fraud scheme.
Members of the conspiracy targeted elderly victims on social media platforms, representing themselves as agents of both real and fabricated government organisations and offered victims non-existent financial rewards if the victims first sent cash, money orders, or gift cards to cover associated "taxes and fees."
His accomplices even impersonated social media accounts of the victim's friends to vouch for their fraudulent financial scheme.
Thinking that they would get a financial reward, the victims sent cash, money orders, gift cards, and other valuable items through the mail to Akinyemi as well as other members of the conspiracy in order to obtain a financial reward.
Akinyemi, who lived in Landover, Maryland at the time, received packages under the aliases of Paddy Linkin," "Flex," "Joseph Kadin," "Anna Marcos," and other aliases.
After receiving the fraudulently obtained funds, the Nigerian kept a portion of the funds and provided the rest of the fraudulently obtained cash to co-conspirators in Nigeria.
Akinyemi admitted that this advance fee fraud scheme defrauded 13 victims from around the United States, ranging in age from 47 to 78 years old, of a total of $478,145.07.
During an interview with law enforcement on April 25, 2019, Akinyemi confirmed that he had received packages from victims throughout the country, detailed the scheme to defraud, and informed investigators that people in Nigeria were responsible for soliciting the victims to send money to him.
Furthermore, Akinyemi stated that he received approximately $80,000 in the mail in the year prior to his interview.
At least, five victims suffered a substantial financial hardship as a result of the money that was fraudulently obtained by Akinyemi and his co-conspirators during the execution of the scheme.
A total of nine unemployment insurance claims were filed using the address of Akinyemi's D.C. nursing care client.
As stated in his plea agreement, 10 CARES Act Pandemic Unemployment Assistance ("PUA") claims were filed with the state of Maryland using Akinyemi's Landover residence as the mailing address, with an intended loss of more than $170,000.
In total, Akinyemi and his co-conspirators used the identities of 19 real individuals to file fraudulent CARES Act unemployment insurance and PUA claims, causing an actual loss of more than $7,000, and an intended loss of $250,000 in state and federal benefits.
Tai APC Collapses As Hundreds Return To PDP …Say They Were Blinded By Fake Promises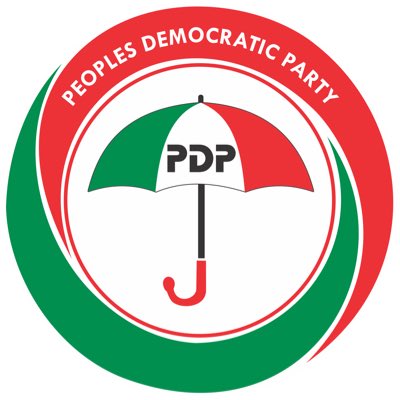 Over 500 former members of the All Progressives Congress (APC) in Tai Local Government Area have returned to the Peoples Democratic Party (PDP).
The returnees led by the first PDP Chairman of the area, Hon Peter Gwezia, announced their return to the PDP, last Saturday, during the GDI's sensitisation programme for the collection of Permanent Voters' Cards (PVC) at the Council Secretariat, Saakpenwa.
Speaking on behalf of the rest of the returnees while renouncing membership of the APC, Hon Peter Gwezia, said he and other APC members decided to leave the party due to failure of leadership.
While promising to work for the success of the PDP in the 2023 election, Gwezia said the APC lacked ideas, and was like a vehicle without engine, could not take them to their desired destination, hence their decision to leave the party.
In his remarks, Deputy Chairman of the Peoples Democratic Party, Hon Chukwuemeka Aaron, who received the returnees on behalf of the Chairman, PDP Rivers State, Amb Desmond Akawor, assured them of equal treatment, saying there are no new members in the party.
"I want to welcome you all and to say that in PDP and GDI where you are today, no person is new. We all have equal status, we all have equal rights. Some of the people that were with you there doing the jamboree that came back today, they are commissioners; they have gone to the National Assembly, become chairmen of councils.
"So, having seen what our leader, Chief Nyesom Wike has done in Rivers State, and in Tai, and what your chairman of council is doing in Tai, they have come back to take their rightful position. We want to thank all of you, and to say that the party chairman and the chairman of council will integrate you into the activities of GDI".
Also speaking, GDI President-General, Chief Bright Amaewhule, said the performance of the present administration in the state was enough testimony for any Rivers son or daughter to reckon that PDP was the only party which had their interest at heart.
Amaewhule said that of the candidates lined up for the governorship seat in the state, only the PDP Governorship candidate, Sir Siminialayi Fubara, was competent and qualified to give the state good governance from day one.
He, therefore, challenged eligible voters who have not collected their PVCs to do so as soon as possible, and prepare to cast their votes for the right party which was a master of good governance and quality projects' delivery in the state come 2023.
The returnees, alongside GDI members from the 10 wards of Tai, including youths, women and students groups, later engaged in a wild gyration, turning the entire arena into dance frenzy.
The event also featured solidarity speeches from stakeholders among them former and current National and State Assembly members, former and serving council chairmen, former commissioners, party stalwarts, and captains of industry, among others.
By: Nelson Chukwudi
MOSOP Tasks SPDC On Fresh Oil Spill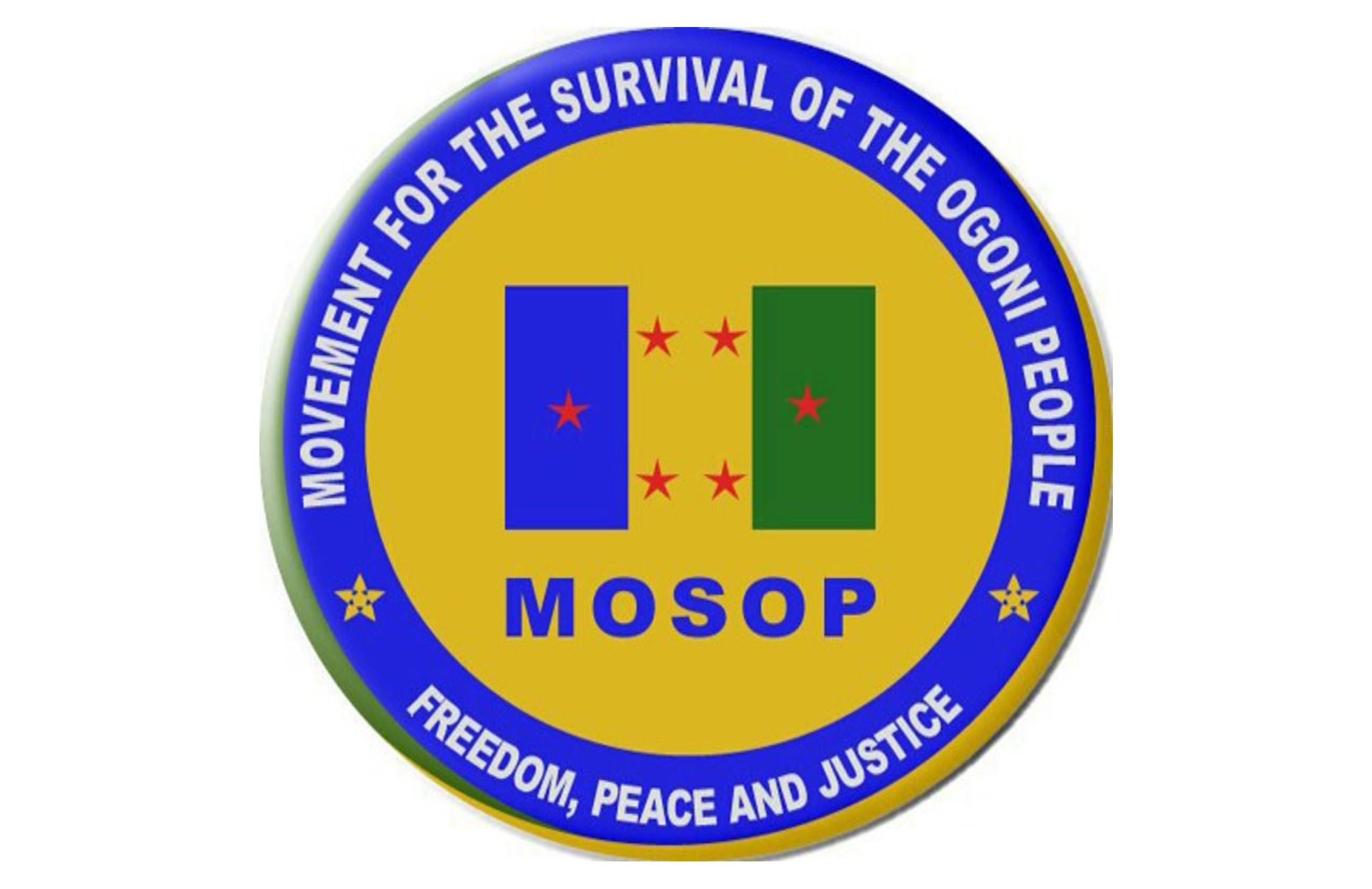 Factional President of the Movement for the Survival of Ogoni People (MOSOP), Mr. Fegalo Nsuke, has called on Shell Petroleum Development Company (Shell) Joint Venture (JV), the oil and gas multinational company, to take full responsibility and appropriate action to curb a fresh oil spill in Bodo Community in Gokana Local Government Area of Rivers State.
Nsuke, who noted that the spill was first noticed in the community early last week, blamed Shell for the spill and urged the Dutch multinational to alleviate its impact on the community, curtail its spread and commence proper remediation and compensation in accordance with global best practices.
The MOSOP leader noted that the oil spills from the Trans Niger Pipeline operated by the Shell JV, suddenly erupted within the residential area of the community, alleging that it must have been caused by equipment failure.
He observed that although the cause of the spills, which was occurring 11years after the release of the United Nations Environment Programme (UNEP) reports, was yet to be ascertained, the spills have affected residential areas and community dwellers have been asked by the MOSOP to evacuate the area, to avoid causality in case of a fire.
"This massive spill is occurring 11 years after the UNEP released a damning report exposing Shell's devastation of the Ogoni environment.
"We have communicated with community leaders to cooperate with investigations and ensure that every detail about this spill is communicated to our secretariat as soon as possible", he said.On his part, Executive Director, Youths and Environmental Advocacy Centre (YEAC), Fyneface Dumnamene Fyneface, said, "the cause of the crude oil spill which occurred inside the community where people live is not yet known at this time."
By: Tonye Nria-Dappa
Nigeria's Freedom Of Expression Attracting Global Attention, Buhari Claims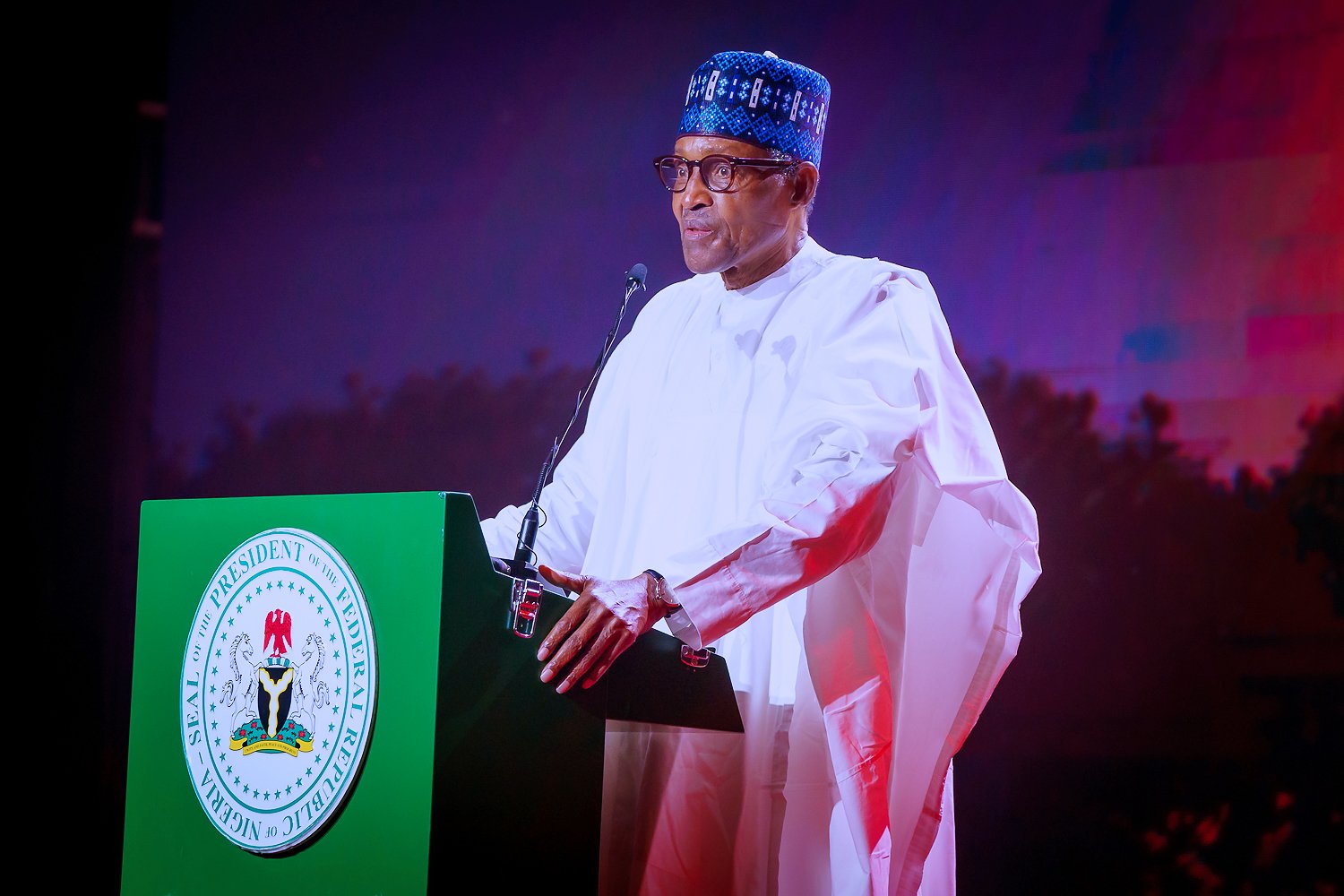 The President, Major General Muhammadu Buhari (retd.), on Sunday, said it was instructive that Nigeria was attracting positive international attention as a country that promoted media freedom and freedom of expression.
He said this was premised on the government's understanding of the important roles that information literacy and media education played in sustainable development.
According to a statement signed by his Special Adviser on Media and Publicity, Femi Adesina, Buhari said this while pledging his "full support" for three major international events scheduled to hold in Nigeria in October and November 2022.
They include: the 2022 United Nations Educational, Scientific and Cultural Organisation's Global Media, Information Literacy Week in Abuja, in October, the first Global Conference on Cultural Tourism and Creative Industry in Lagos, as well as the second Global Association of Literary Festivals Conference, Abeokuta, in November.
In the statement titled 'President Buhari pledges support as Nigeria hosts major cultural, tourism and literary events,' he said the global events were opportunities to showcase the nation's rich heritage in culture, arts, tourism and entertainment as well as advancements on media freedom.
Earlier, the Minister of Information ad Culture, Lai Mohammed, said that hosting the 2022 UNESCO Global Media, Information Literacy Week, would help to address the rising spate of fake news, misinformation and hate speech.
Expressing his delight to welcome international visitors to Nigeria, Buhari urged citizens to leverage the events to exhibit the values "that make us a unique, friendly and peace-loving people."
The statement read in part, "Welcoming the decision by the UNESCO's World Tourism Organisation and the Global Association of Literary Festivals to grant Nigeria the right to host these separate historic events, the President assures all relevant stakeholders and participants of the warmth and hospitality of the people of Nigeria.
"On the MIL Week, Buhari notes that it is instructive that Nigeria is attracting positive international attention as a country that promotes media freedom and freedom of expression, recognising the important roles information literacy and media education play in sustainable development.
"On the first Global Conference on Cultural Tourism and Creative Industry, the President says the rapid growth of Nigeria's film, fashion, music, and the Information and Communications Technology sector, and the increase in international appeal and acceptance would continue to spur government to devote more resources to the sector."
Among other initiatives, Buhari noted that the Creative Industry Financing Initiative, established by his administration and managed by the Central Bank of Nigeria in collaboration with the Bankers' Committee, had provided single-digit financing to many young Nigerians in the fields of fashion, film, music and information technology.
He noted that the $100 million re-development of the National Theatre, Lagos, into a world-class creative park is also ongoing, following the handover of the facility to the CBN and the Bankers Committee.
The President, therefore, expressed confidence that the literary world would find many good things to celebrate about Nigeria when they meet in the historic city of Abeokuta, homeland and birthplace of one of Nigeria's finest literary icons and Nobel Laureate, Professor Wole Soyinka.