Experts Want More Professionals In Politics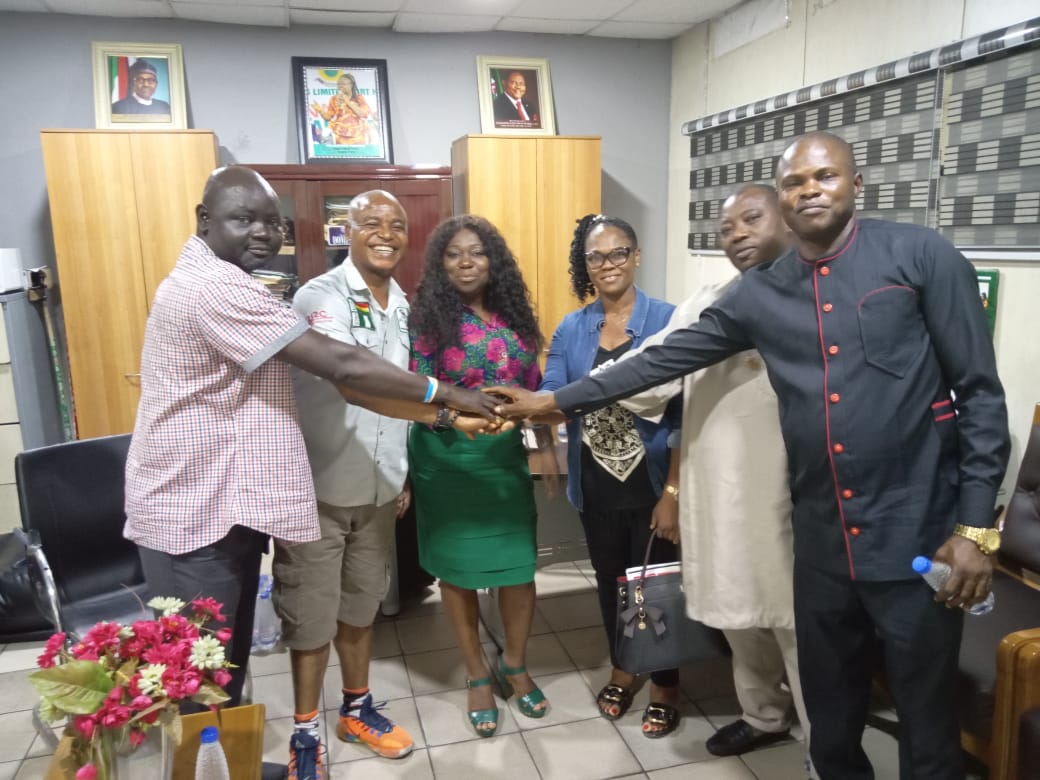 Experts in the built industry under the aegis of the Nigerian Institute of Quantity Surveyors (NIQS) have called for greater political participation by professionals in order to avoid leaving crucial leadership decision-making in the hands of quacks and charlatans.
National President, NIQS, Olayemi Shonubi, stated this at the Nigerian Institute of Quantity Surveyors, Lagos State Chapter's 14th Distinguished Lecture Series with theme, "Professionals in Partisan Politics: Appraising their Roles in Envisioning Economic Growth and Development of Nigeria," held in Lagos .
Shonubi said it was important for professionals to get involved in partisan politics to ensure that the intellectual extraction of the population was not left to take the backseat while certain unscrupulous elements ran the country aground.
According to him, too much emphasis has been placed on the central government in recent times. This, he said, had come at the expense of grassroots governance, which was crucially important for any society.
"The choice of this theme is quite apt. Sitting here, we all know we are now going into the campaigns. The elections are coming up in 2023, and there is this conception that professionals should not see politics as professional, other than something on the side.
"It's about time we began to discuss how to take back the governance of our country from those charlatans who parade themselves as politicians, who have no ideas, whose interest is more about themselves than the common good.
"So, I want us to listen carefully to the speakers and discussants as they come up with their own views on how the professionals should craft policies that will make the economy, how we can participate in politics, how we can begin to challenge those who now are in leadership positions", he said.
In his keynote address, a human rights activist and senior lawyer, Femi Falana, charged estate surveyors to encourage their members to follow in the footsteps of progenitors like Herbert Macaulay, who became major players in Nigeria's political scene.
The Senior Advocate of Nigeria said while Nigeria's independence was largely masterminded by seasoned professionals like Nnamdi Azikiwe, Anthony Enahoro, Obafemi Awolowo and their contemporaries, professionals of today had sadly distanced themselves from partisan politics, leaving room for abuse of political power by our political leaders.
Falana said, "A few years back, I did challenge you (surveyors) to get involved in the affairs of our country and the built industry. Unfortunately, you haven't taken up that challenge. The President was talking about charlatans in politics. We also have charlatans in the building industry.
"Last year, I did when we had the disaster of the 21-storey building in Lagos. Your institute came out after the fact, as lawyers would say, after the disaster had occurred and criticised a system that does not involve competent professionals in the built industry.
"I did agree with you on that occasion, but I asked a question, when you know that these buildings are springing up, and this particular building initially, it was meant to be a four-storey building, it became six, it became 12, it became 14 and then rose to 21, is it not in your interest as an association to cry out and report quacks and charlatans to the police so that the law can take its course?"
Group Urges FG To Ignore Campaign Of Calumny Against Sylva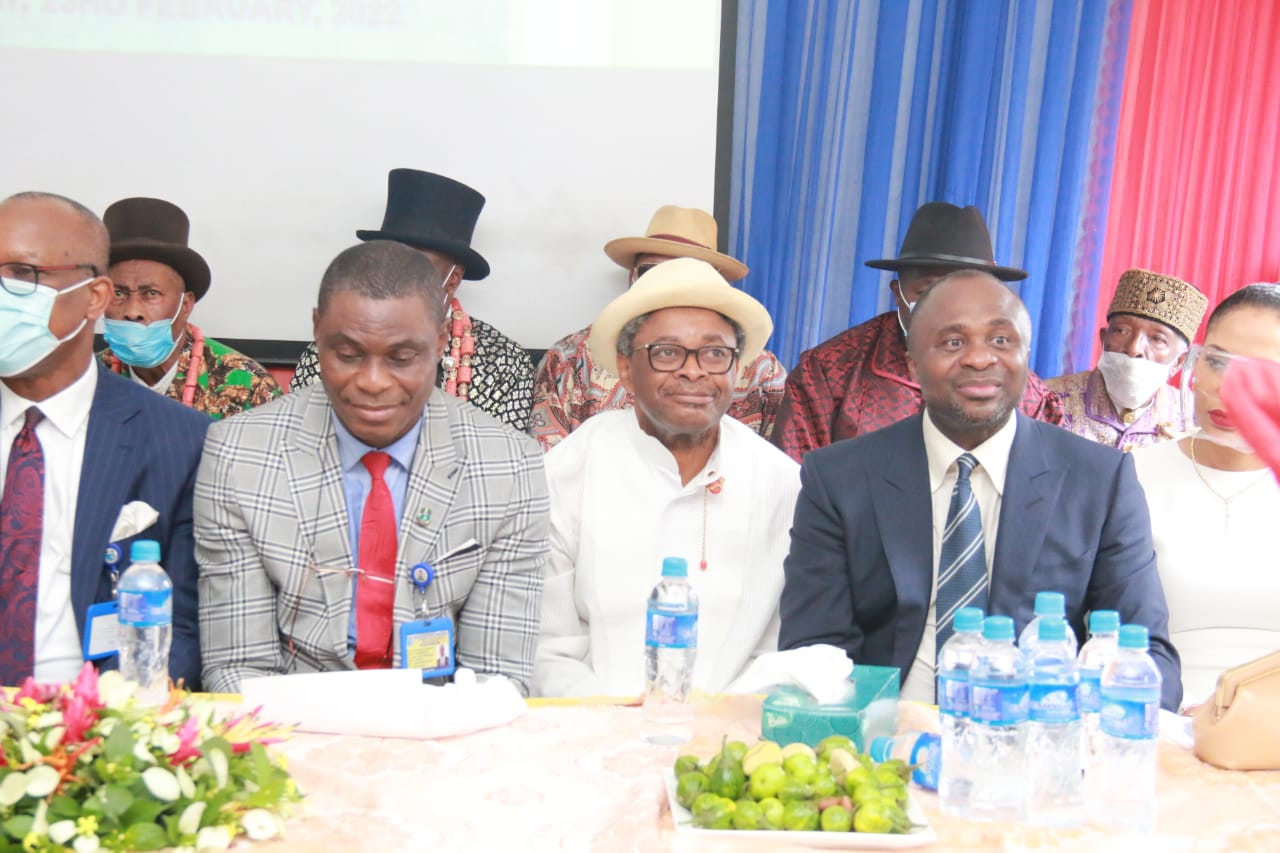 The Movement for Survival of Izon Ethnic Nationality (MOSIEND) has urged the Federal Government to ignore the ongoing campaigns of calumny against Chief Timipre Sylva, Minister of State for Petroleum Resources.
This is contained in a statement signed by Mr Prince Marley, and Mr Godwin Opiuyo, Chairman and Secretary of Eastern zone of MOSIEND in Yenogoa.
The group said it had noted  with dismay that some unpatriotic individuals, envious of the performance of some political office holders, had resorted to cheap blackmail to discredit them.
MOSIEND stated that as a leading advocacy group in the Niger Delta, it would not fold its arms and watch faceless groups haul malicious and baseless claims to leaders from the region.
"The latest is the unwarranted media mudslinging from one shadowy bunch of fugitive agent provocateurs parading themselves as Nigerians for Transformational Change (NTC).
"The group with no known address, calling for the sack of the Chief Sylva over summons by a US District Court in Pennsylvania over a defamation of character case, which he instituted against one Jackson Ude is frivolous," MOSIEND stated.
The group, in dismissing the call noted that the case of libel was instituted by Sylva against  Ude in the US, adding that Sylva was the plaintiff while Ude was the Respondent/Defendant.
MOSIEND also noted that the matter has not been concluded thus the brains behind the blackmail was to whip up public sentiment against Sylva amounts to prejudice because the case was in court.
They urged the relevant agencies of the Federal Government to go after the masterminds of the smear campaign and bring them to face the extant laws as it concerns inciting the public based on falsehood.
Parties' Campaign Committees: Group Makes Case For PWDs Inclusion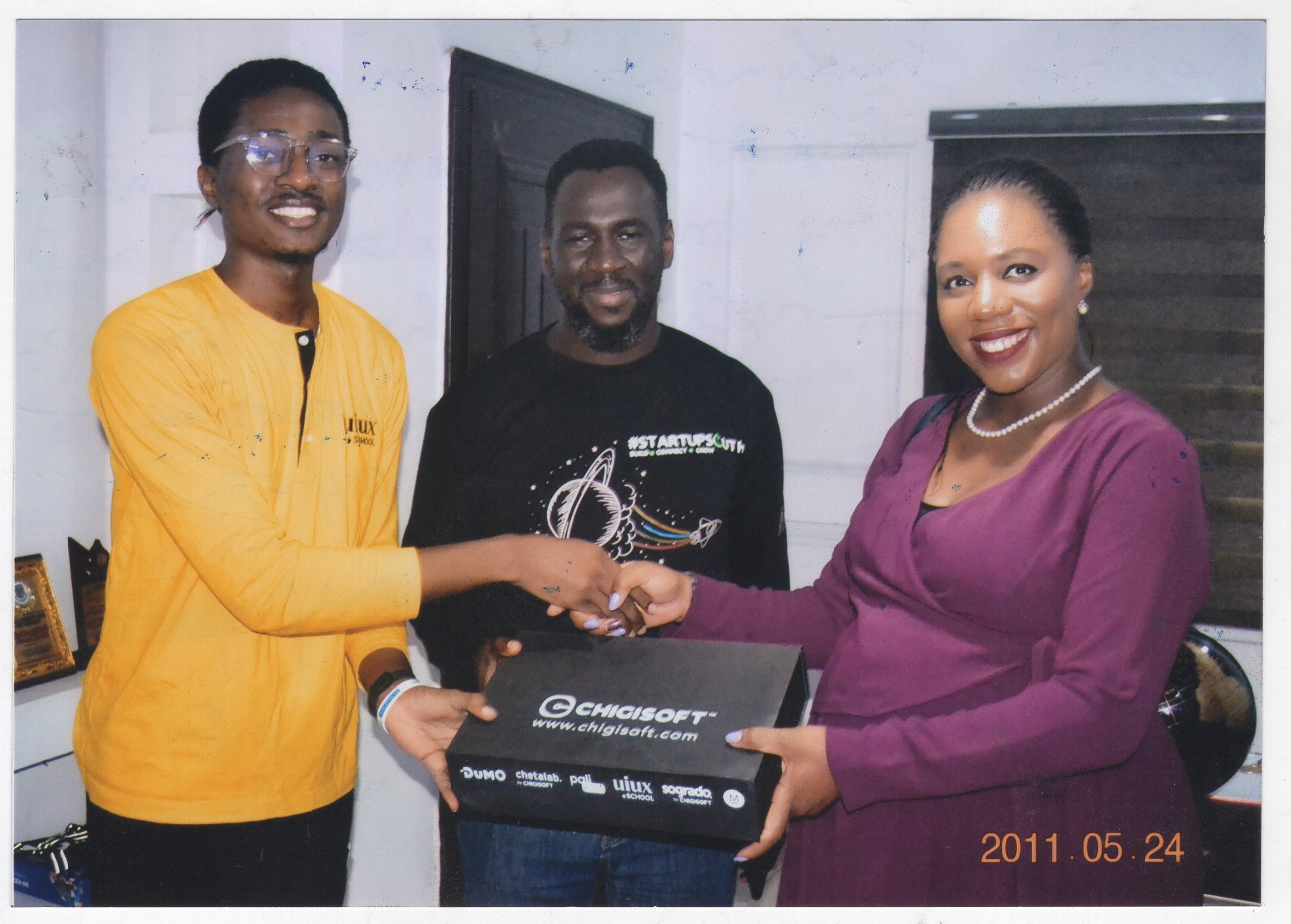 The Centre for Citizens with Disabilities has said that persons with disabilities should be included in campaign committees for elections.
The CCD Executive Director, David Anyaele, stated this on Friday during a press conference, at the Elomaz Hotel, in the Ikeja area of Lagos State.
Anyaele stated that political parties had the responsibility of taking appropriate measures to create space for equal opportunity for persons living with disabilities.
He said, "Political parties need to ensure that persons with disabilities are included in the campaign committees and campaign podiums should be made accessible to all with the provision of sign language interpreters, access to information and disability inclusive manifesto.
"INEC should ensure that they take appropriate steps to review all the previous off circle elections reports submitted by organisations of and for persons with disabilities, for the identification of forms and patterns as well as extent of complaints on persons with disabilities struggle on election days.
"This is with the view of finding solutions with scenario building. Findings from previous election reports shows that a bulk of the problems faced by Persons with disabilities participate on Election Day."
The Executive Director urged the media to continue its support to the disability community.
He said, "The media is our eyes, ears and legs. With the help of the media, issues of concern to persons with disabilities would be mainstreamed in the 2023 general election conversations."
The Publicity Secretary of the Lagos State Inter Party Advisory Council, New Nigeria Peoples Party, Richard Echigbue, stated that there was a need for people with disabilities to belong to a party in order to have a voice.
He said, "We encourage people living with disabilities to come and join a party and we can start the conversation from there.
"Our party for example, is based on egalitarian principles where equity reigns, there's no discrimination or inequality.
"As long as you're human, and you have the capability to perform, you'll be given a chance. Other parties should also try and incorporate people living with disabilities into their system."
Osun APC, PDP Trade Blame Over Killings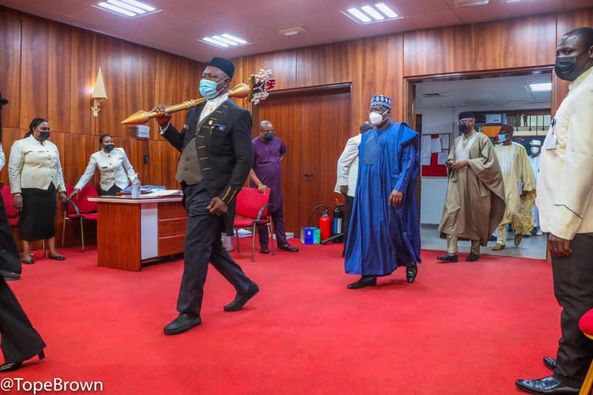 The Osun State chapters of the All Progressives Congress (APC) and Peoples Democratic Party (PDP) last Saturday traded blame over reported killing of two members of the ruling party.
Three people were reportedly killed in Ede, the hometown of the Osun State Governor-elect, Senator Ademola Adeleke, last Friday and Saturday while members of PDP were allegedly sharing balance of governorship election fund.
The incident also led to razing of residence of Osun Assembly Minority leader of PDP, Babajide Kofoworola.
A statement by APC Chairman, Prince Gboyega Famodun through his media aide, Kola Olabisi, stated that the alleged killings of the two APC members by suspected PDP thugs in Ede during the fracas over disagreement on the sharing formula of the PDP left-over election fund was senseless, primitive and wicked.
Famodun noted that the shameful and wicked act of killings of fellow human beings over electoral loots by the suspected PDP thugs was an indication that the Osun PDP is fundamentally challenged.
He urged the Osun State Commissioner of Police to thoroughly investigate the incident, especially in the area that concerns an alleged compromised police chief who is said to be eyeing the position of the Chief Security Officer(CSO) to Senator Ademola Adeleke.
However, the PDP in a statement by the Governor-elect, Senator Ademola Adeleke through his spokesperson, Olawale Rasheed, alleged that Governor Adegboyega Oyetola is planning to destabilise Osun State ahead of his exit from office in November.
He tasked the security agencies to swing into action and bring to book perpetrators of fatal attack and razing of the house of Osun State House of Assembly Minority Leader, Akogun Babajide Kofoworola in a reprisal attack.
The statement maintained that Adeleke strongly condemned the arson attacks on the lawmaker's family and warned Governor Oyetola not to plunge Osun State into chaos as a consequence of his loss at the poll.