Is Biden Really Responsible For High Oil Prices?
My columns tend to generate a lot of "passionate" responses from viewers. I try to correct misconceptions, as well as false statements and beliefs about the energy industry. But, in doing so I hear from the very people who hold and promote those beliefs.For example, whenever I explain the factors behind the rise in oil and gasoline prices, I get three different kinds of feedback.
The first is simply appreciative of the explanation. The second is from angry Republicans, who are upset that I didn't put most of the blame on President Biden and the Democrats. The third is from angry Democrats, who are mad that I am not putting the blame at the feet of oil companies.
I provide that preface because today's column is the type that brings out the angry people. It's going to be backed up with facts. Some are not going to appreciate the facts, but I think it's important that people have accurate information about the energy industry.
Last month, Representative Jim Jordan tweeted:
This is a bizarre tweet, because who does Jordan think people are paying that money to?
First, we can agree that people are paying far more for gasoline under President Biden. We could discuss the reasons, but it is a fact that prices are much higher. In turn, inflation is soaring.
We can discuss President Biden's energy policies. I have been critical of many of them. I was critical of the shutdown of the Keystone XL pipeline project. I have been critical of the general hostility to the U.S. oil and gas industry, especially in light of the fact that the administration is now groveling to Saudi Arabia.
How about improving relations with U.S. oil producers? Instead of demonizing them and blaming them for high oil prices, how about having a civil dialogue and gaining a better understanding of the industry?
So, I agree fully that Biden hasn't been a pro-oil president.
Nevertheless, contrary to the misconception that Jim Jordan tweeted, the U.S. oil industry has thrived under President Biden. The share prices of energy companies have exploded since his inauguration, because their profits have surged.
To be clear, I am not arguing that this is because of Biden. It's not. But to suggest that Biden is wiping out the energy industry is nonsensical. Let's look at some numbers.
There is an index that is commonly used as a stock market benchmark for oil and gas producers. It's called the SPDR S&P Oil & Gas Exploration & Production ETF. The stock symbol is XOP. It currently holds about 60 oil and gas producers and refiners, from giants like ExxonMobil and Chevron to very small producers.
I am going to provide some numbers that you can check at Yahoo Finance. Enter the stock symbol, select historical data, and look at the share price over time. Use "Adjusted Closing Prices", because that corrects the share price for dividends and stock splits, which gives a more accurate view of performance over time than just share price.
President Trump was inaugurated on Friday, January 20, 2017. The XOP closed that day at $151.70.
Although oil production continued to expand under President Trump, the oil producers themselves didn't fare as well because of poor oil prices. On January 19, 2021, President Trump's last full day as president, the XOP closed at $69.02.
That means that the XOP, a good benchmark of the health of the oil and gas industry, declined by 54.5% while President Trump was in office.
Some will claim that this was because of the COVID-19 pandemic. Actually, at the beginning of 2020, before the first case of Covid in the U.S., the XOP was at $90.00.
So, it was already down by 40.6% prior to the pandemic. Even if you look all the way back to the previous summer, the XOP was trading at around $105-$110, still well below the value when Trump took office.
President Biden was inaugurated on Wednesday, January 20, 2021. The closing price of the XOP on President Biden's first day in office was $68.64. As I write this after the close on June 16, 2022, even after a huge sell-off, the XOP closed at $139.68.
That is a gain of 103% in the XOP in the 1.5 years that President Biden has been in office. This implies that the market value of the U.S. oil industry has approximately doubled under Biden, following a sharp define under Trump.
You can repeat this exercise for just about any oil and gas company, and you are going to find similar results for most of them: A large decline under President Trump, and a large gain under President Biden.
So, say what you want about President Biden's hostility to oil and gas. I will probably agree with you. But imply that the industry is doing poorly under Biden, and that is a complete denial of reality. Many companies, even huge companies like Chevron, have seen their values soar since Biden has been in office.
Some of the conservatives that get this far will be angry, wondering "Why are you defending Biden?" I'm not. I am correcting a misconception. Biden is not the reason their share prices soared.
They soared because oil prices soared. (Of course, if you blame him for oil prices soaring, I suppose you would have to credit him for the huge expansion in the valuation of the oil industry).
There is another counter-intuitive example from history that is worth mentioning.
President George W. Bush was widely viewed as an oilman, with an oilman for a vice president in Dick Cheney. Yet, U.S. oil production declined while they were in office.
Then, President Obama, who, like Biden, was generally hostile to oil and gas, came along and oversaw the largest oil production expansion in U.S. history.
How can this be? President Obama just happened to be in office when fracking began to pay dividends. He reaped the benefit of developments that had been taking place for years.
It's just another example of one president being impacted by events from the previous administration, and getting the credit (or sometimes the blame).
That's also the case here with President Biden. The initial surge of oil prices were a result of the crash of oil supplies in May 2020, and then the subsequent recovery of demand over the next two years. The production crash took place under Trump, as did the early recovery.
But the demand increase kept going into Biden's term, while supplies struggled to catch up. That drove oil prices, and the share prices of oil companies, much higher. Biden just happened to be president when it happened.
The point here is correlation does not imply causation. But let's make sure we understand the facts.
Rapier reports for oilprice.com
SPDC Confirms Leak On Sea Eagle FPSO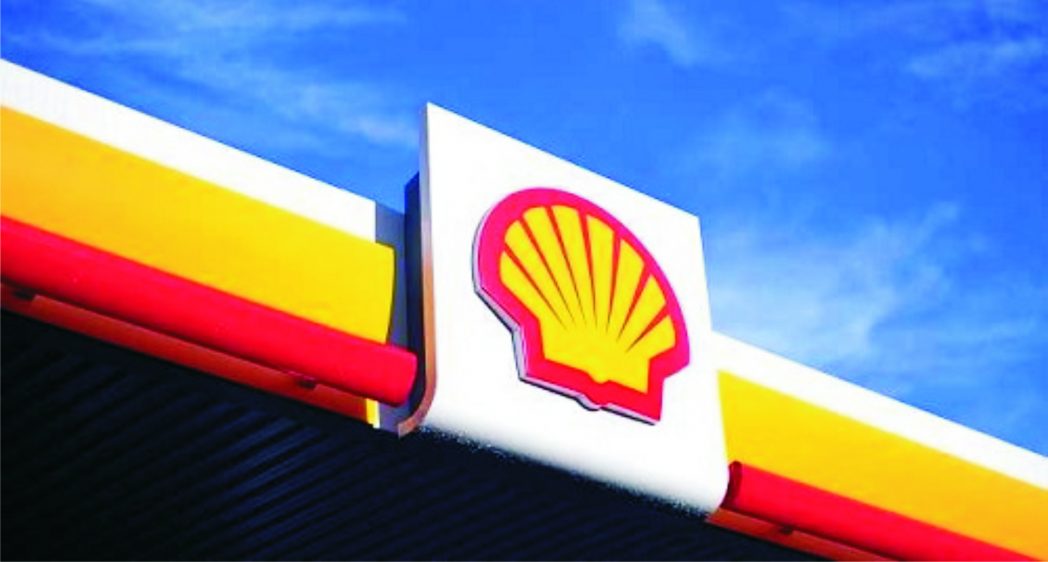 The Shell Petroleum De- velopment Company of Nigeria Limited has confirmed a water leak incident on its Floating Production Storage and Offloading vessel, Sea Eagle, offshore Warri.
The Floating Production Storage and Offloading vessel, Sea Eagle, which is owned and operated by SPDC JV, is moored in the EA field, located southwest of Warri in water depths of around 25 metres.
Speaking, spokesperson for the Shell Petroleum Development Company of Nigeria Limited, Michael Adande, said the incident did not affect the area where crude oil is stored on the FPSO.
Adande explained that the relevant authorities have been notified, adding that measures to contain the water inflows as well as repairs were ongoing.
"On Sunday, 24 July 2022, our Offshore Installation Manager on board of the Floating Production Storage and Offloading vessel, Sea Eagle, reported a leak in the hull of the vessel.
"The FPSO is anchored in the shallow waters. Relevant authorities were notified.
"The leak did not affect the section of the FPSO where any crude is stored. Measures to contain the water inflow have been adopted successfully. The repair works are ongoing", he said.
Theft: Nigeria's 180,000b/d TNP Pipeline Runs Dry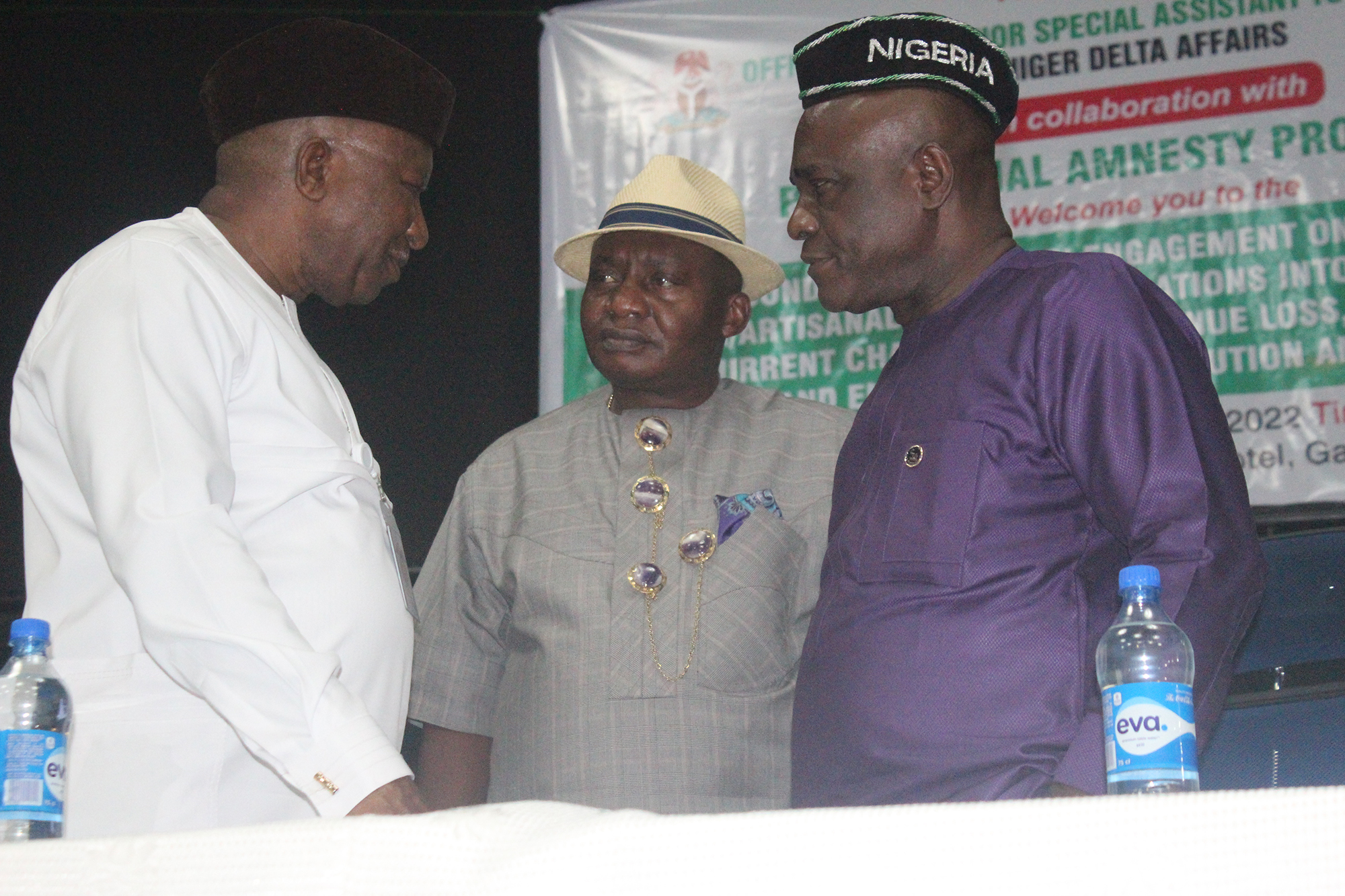 An oil pipeline capable of hauling 180,000 barrels a day across Nigeria has ceased transporting crude since mid-June due to theft, according to a source.
The Trans-Niger Pipeline, TNP, has yet to be formally shut, said the source, who prefers being anonymous because the information has not been made public.
The link's capacity is about 15% of Nigeria's most recent average daily output, according to Bloomberg calculations.
Nigeria, Africa's largest oil producer and a member of the Organization of Petroleum Exporting Countries,  has tried to stamp out sabotage on its pipeline network in recent years. Oil theft remains a chronic problem for the midstream system known as the TNP.
Producers received as little as 5% of crude volumes pumped through the pipeline between October 2021 and February, an industry union reported earlier this year.
It reflects a larger issue for Nigeria, which is facing shrinking investment and hasn't been able to meet its OPEC+ oil-production quota in order to benefit from a surge in prices.
The TNP was illegally tapped in about 150 places, the Petroleum and Natural Gas Senior Staff Association of Nigeria said in March when local government checked some of the areas where the theft occurred.
Commissioner Hails TotalEnergies Over Projects At GTC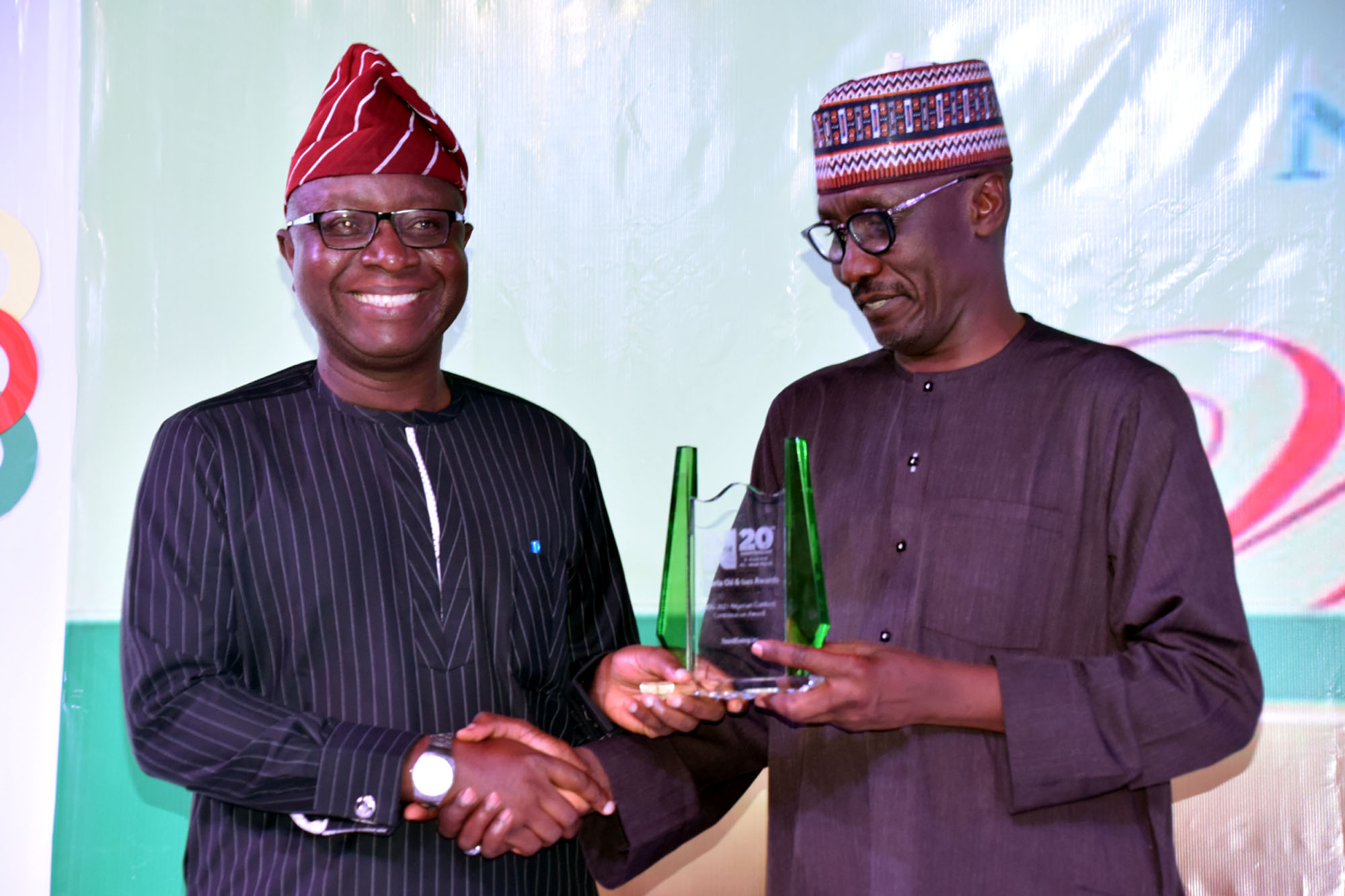 The Rivers State Commissioner for Education, Prof  Chinedu Mmom, has commended TotalEnergies over their infrastructural projects at Government Technical College (GTC), Port Harcourt.
Mmom, who made this statement at the ground breaking ceremony at the College, said it was joyful that multinationals were giving back to the communities in which they operate.
The Commissioner noted that Total Energies was complimenting the efforts of the State Government in providing better learning environments for students in the state, adding that the Ministry of Education will do all that is needed to provide the enabling environment for the timely completion of the project.
He said towards this end, a monitoring team will be set-up to liaise with TotalEnergies and the contractor to ensure that the project was completed according to specifications and in record time.
On his part, the Managing Director, TotalEnergies EP Nigeria LTD, Mr. Mike Sangster, stated that the school's infrastructural project was in line with the IKIKE Offfshore Development project designed to upgrade the standard of the infrastructure in the school, create a good learning atmosphere, improve the standard of living for the students as as the vocationally students  with life skills.
According to him, "It represents our full alignment with the initiatives of the Nigerian Content Development and Monitoring Board (NCDMB) to develop technical expertise and professionalism in the Nigerian oil & gas sector.
Sangster, who was represented by Deputy Managing Director, Joint Venture (JV) Asset, TotalEnergies, Mr Guillaume Dulout, explained that the Infrastructure Development Project, which consists of a technical workshop, a 200-bed hostel, and a 25-block classroom, was in fulfillment of TotalEnergies commitment to the Nigerian NCDMB priority on Human Capital Development (HCD).
He stated further that "under the human capital development requirement for the Ikike project, 53 refreshers were trained, 11 of whom were employed by Ikike contractors.
"Thirty entry-level geoscience students are currently being trained at Laser Engineering, Port Harcourt. The Ikike project achieved 92% Nigerian content and over 5,500,000 Nigerian content man-hours during the project life.
"Ikike recorded a total of 2,128 MT of in-country fabrication and 2,352 pipes coated in-country. Of particular worth for mention, is that drilling operations on Ikike field were performed by a Nigerian company.
"TotalEnergies' IKIKE project with investment decision in 2019 achieved First Oil few days ago. It is very remarkable to highlight that this milestone was achieved without any Lost Time Injury (LTI) or incident.
"Ikike recorded significant local content milestones. Overall, the construction of the jacket, modules, topsides, and risers in Nigerian yards, the offshore campaign with vessels domiciled in Nigeria, and drilling with Nigerian companies, boosted local employment with about 3000 direct and indirect jobs.
"In the course of the ptoject, several subcontracts were awarded to local yards/companies, while corporate social responsibility projects were undertaken for the benefit of the people of the Niger Delta," he disclosed.
By: Tonye Nria-Dappa & Theresa Frederick