NDLEA Intercepts N4.5bn Heroin Concealed In Baby Food In Lagos
The National Drug Law Enforcement Agency [NDLEA] has intercepted 22 blocks of heroin worth over N4.5 billion at the Murtala Muhammed International Airport, Ikeja, Lagos.
Director, Media and Advocacy, NDLEA, Mr Femi Babafemi, made this known in a statement in Abuja, yesterday.
Babafemi said the consignment, concealed in packs of Nestle Cerelac baby food, weighed 23.55 kilograms.
According to him, the consignment came from Johannesburg, South Africa, on board South African Airways flight on Wednesday, June 29.
This, he said, was a part of the consolidated cargo that arrived at the Skyway Aviation Handling Company Plc import shed of the Lagos airport.
"After a series of follow-up operations that led to the arrest of two freight agents, the actual receiver of the drug consignment was Chike Eweni.
"Eweni, who distributes the substance for his South African-based partner, was arrested the following day, Thursday June 30, at a logistics warehouse in Ajao Estate, Ikeja.
"The suspect, who hails from Anaocha Local Government Area, Anambra State, claims, during preliminary interview that he is also into fish farming," he said.
Babafemi said the NDLEA officers at the airport, had on June 27, arrested a former driver with a public transport company, Bus Rapid Transit, Muyiwa Bolujoko, for ingesting 90 pellets of cocaine before the arrest of Eweni.
He said Bolujoko was arrested at the screening point before boarding a Qatar Airways flight, en route Doha to Sharjah, with his trip, expected to terminate in Dubai, the United Arab Emirates.
He added that the 39-year-old suspect, from Ijebu South Local Government Area of Ogun State, was placed under excretion observation after body scan result confirmed the drug ingestion.
"While in custody, the suspect excreted all the 90 pellets in four excretions.
"He claimed he left his N60,000 per month job as a BRT driver in February, and decided to work as drug courier, to raise funds to buy a shuttle bus popularly called 'Korope' in Lagos to continue his transport business", the statement said.
FCTA Raids Shanties, Criminals' Hideouts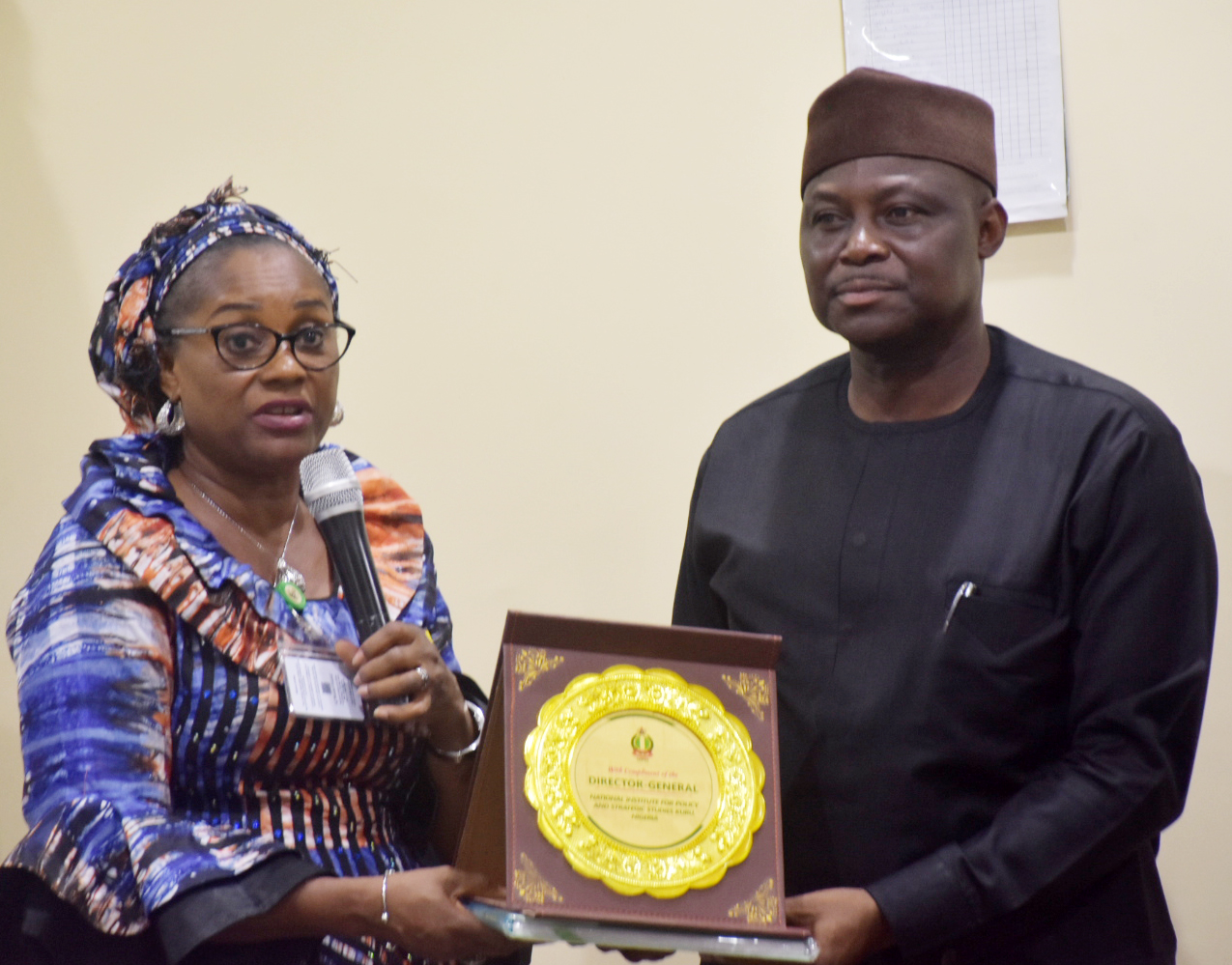 The Federal Capital Territory Administration (FCTA) says it has embarked on mass elimination of shanties, regular raiding and clearing of hideouts harbouring criminals and hoodlums in the territory.
Senior Special Assistant to the FCT Minister on Security Matters, Amb. Abu Mohammed, told newsmen in Abuja,  that most of the shanties "are safe havens for miscreants, armed robbers, kidnappers and drug dealers.
"There are also security threats and environmental hazards as open defecation together with other breaches of sanitation laws coupled with the current security situation, the menace of shanties in the FCT are no longer going to be tolerated at all.
"Same applies to abandoned buildings and bushy undeveloped plots, particularly in built up areas. A ministerial taskforce charged with that responsibility conducts its activities almost on daily basis.
"This has brought sanity in many parts of the territory," he said.
Mohammed stated that the administration was also curtailing the menace of "okada'' riders in the city, adding "the ban on them in the municipality introduced in 2006 is still in force''.
The minister's aide said that the enforcement of the ban was still on and thousands of motor cycles seized were being crushed quarterly.
"You are aware that most of the riders are nuisance, causing accidents here and there, and it is the popular means of transportation for bandits and armed robbers.
"Miscreants also use it to snatch bags and other valuable from commuters."
Similarly, Mohammed said the administration had ensured the removal of scavengers otherwise known as 'Baban Bola' from the streets of the FCT.
"Due to public outcry on the increasing activities of scavengers and the menace of vandalism and theft of private and public property, including critical national infrastructure, Baba Bola has been outlawed in the FCT.
"It was as a result of these efforts that the FCT Minister, Malam Muhammad Bello directed all relevant Secretariat Departments and Agencies (SDAs) to work jointly and close down identified scrap markets (Panteka) where the transmission lines and other stolen infrastructure are sold.
Get Involved In Politics, NYCN Urges Youths
The President of the National Youth Council of Nigeria (NYCN), Mr Solomon Adodo, has urged youths to get actively involved in politics and governance, in order to chart a better future for the country.
Adodo said at an award ceremony organised by the NYCN in Abuja that it was important for the youths to lead the change they desire in the country.
The award was to recognise the contributions of some Nigerians to youths development as part of activities to mark the International Youths Day themed, "Intergenerational solidarity: Creating a world for all Ages."
The NYCN President urged youths to focus on building partnerships for innovative leadership, economic growth and efficient security in Nigeria.
He noted that the youths were the centre of the various crises in Nigeria and across the world.
"As such, they should strive to lead in finding solutions to the security, political and economic crises.
"It is therefore critical that greater attention is paid to youth development to help them uphold the social rhythms.
"Let me salute the gallant Nigerian youths who have continued to soldier into glory not withstanding the excruciating political and socio economic conditions," Adodo said.
He challenged the youths not to bow to the current challenges, "but work through it in partnership with Nigerians of all ages in achieving the Sustainable Development Goals."
The NYCN President decried what he called the "systematic exclusion of young people in the critical sectors," saying it was unacceptable.
He, however, commended President Muhammadu Buhari for carrying the youths along in his administration, but said "more needed to be done to get things right."
The Patron of NYCN, Dr Ibrahim Dauda said the day was to re-evaluate and renew approaches on leadership, governance and developmental strategies that will guarantee a better society.He said that youth occupy the largest demography of the global population and advised them to join political parties as well as be active players.
"Youths must seek leadership positions and serve with dignity and honour.
"The system must create friendly policies and level playing ground for youths to compete with people of all ages.
"Going by the theme of the day, it is pertinent to note that no demography can survive on its own," Dauda said.
"There must be inter-dependence on each age bracket to build  sustainable growth and maintain a progressive index.
"The place of knowledge and experience is not negotiable, the Nigerian youths must subject themselves to learning and mentorship,'' Dauda added.
A member of the House of Representatives, Saidu Abdullahi, said that the revolution in technology had availed youths the opportunity to advance interaction and learning.
"This must be embraced to better the society other than using it in promoting crime and criminality.
"While appreciating the energies that come with youthfulness, youths must embrace leadership and must demonstrate to be worthy leaders,'' he said.
Abdullahi, who represents Bida/Katcha/Gbako Federal Constituency in Niger urged the government should continue to create sustainable platforms.
This, he said, was to encourage infusion of the knowledge and experiences of senior citizens to help youths build carriers and exposure.
He said that this would help in bridging the gap created by age and front a renewed partnership to advance the course of humanity.
The lawmaker also urged youths in the country to ensure their votes count and good leaders were chosen in 2023.In his speech, King Hope Dan-Opunsingi, the Amayanabi of Opu Kula/Singi Ama in Rivers pledged his support to the youths at all times.
He assured them of his royal blessings, spiritual advice, financial and moral support to ensure they succeed in all endeavors.
The traditional ruler urged the youths to shun social vices, but "set goals aimed at developing themselves and moving the nation forward."
In his remarks, National Youth Leader of the All Progressives Congress (APC), Mr Dayo Israel, urged youths to get involved in grassroots activities to fast track national development.
"Our level of involvement in governance should go beyond social media activities and organizing protests.
"To get involved or be carried along for leadership, you need to be patriotic, smart, determined and show your self worth," he added.
Those honoured were Minister of Youth and Sports Development, Mr Sunday Dare and Dr Ramatu Aliyu of the FCT, among others.
Bureau  Poised To Improve Digital Literacy In Public Service
The Director-General, Bureau of Public Service Reform (BPSR), Dasuki Arabi, has reiterated Federal Government's support in strengthening digital services to providing timely and effective public service to Nigerians.
Arabi said this during a-one day training on National Digital Transformation and Data Protection Awareness, organised by the Institute for Information Management, in Abuja, Friday.
He said that the sensitisation training would help to improve digital literacy in the country.
"The awareness campaign organised by the Institute of Information Management (IIM) Africa, is to upscale and improve the digital literacy of the Nigerian public service.
"This gesture will no doubt improve transparency and accountability in the service and assist government with right quality and calibre of public service workforce relevant in this age,'' he said.
According to him, digital literary is critical to the growth and development of economies in developed and developing countries.
"It is also one of the most critical factors for enhancing good governance and service delivery.
"The national data transformation aims to improve the transparency, flexibility reliability and sustainability of digital services and to reduce digital service time and cost in line with the e-Govemment Master Plan," concluded.