PAP Alumni Disown Scholarship Union Boss Over Attack On Dikio …Says Ukueku No Longer Qualifies To Speak For Students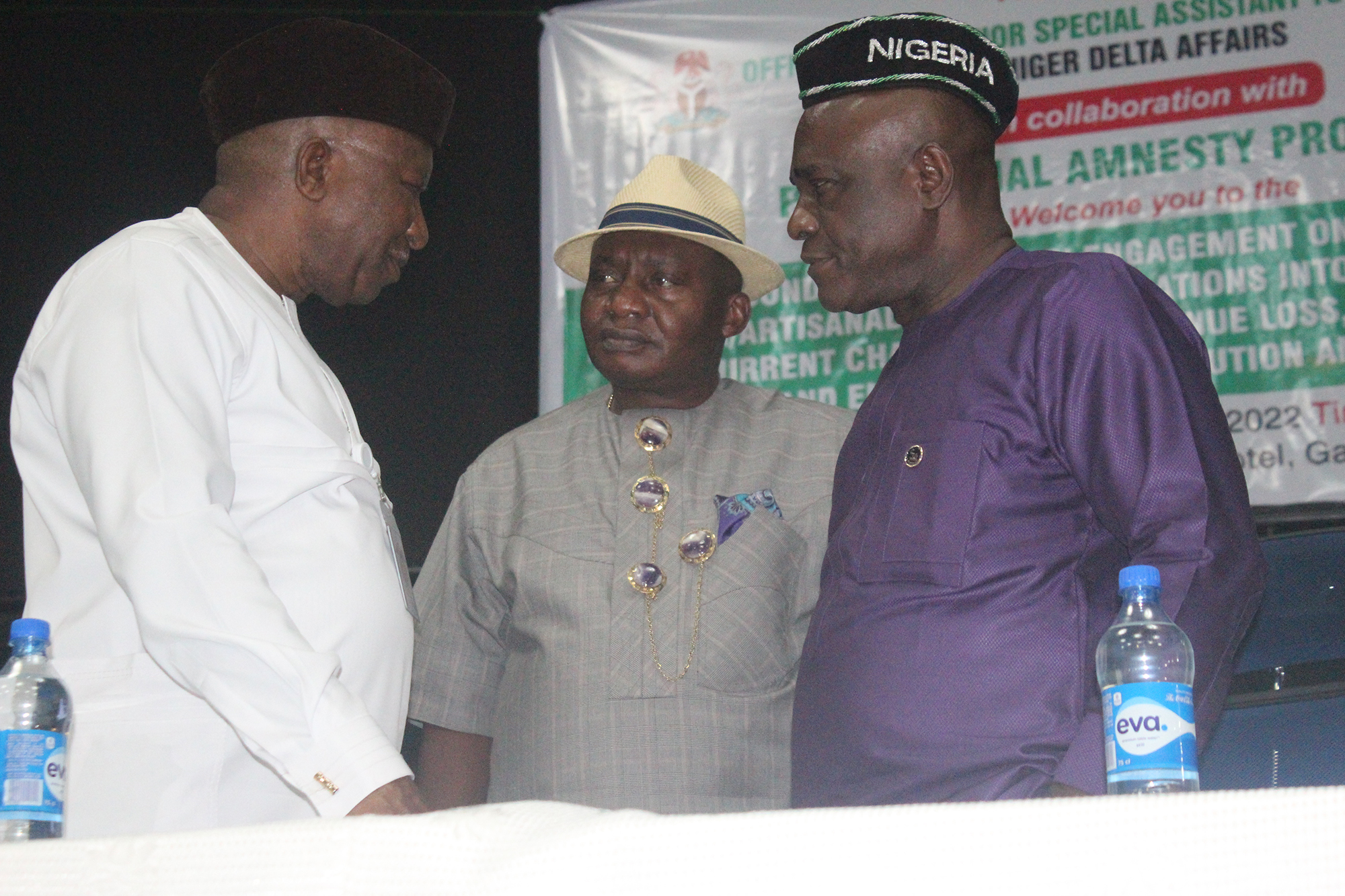 The Presidential Amnesty Scholarship Alumni (PASA) has disowned the self-acclaimed President of the National Association for Presidential Amnesty Students Worldwide (NAPASW), Lucky Ukueku, for his failed attempts to undermine the achievements of the Interim Administrator, Presidential Amnesty Programme (PAP), Col. Milland Dixon Dikio (rtd).
PASA, which described Ukueku's remarks in a statement alleging that all was not well with the amnesty programme, as cheap blackmail, said it was unacceptable, illegal and irresponsible for him to be parading himself as the leader of NAPASW despite completing his scholarship programme with PAP.
In a statement signed by its Coordinator, James Warigo, and made available to The Tide in Port Harcourt, PASA insisted that Ukueku had no locus to speak for the amnesty scholarship students as he was no longer part of them.
Besides, Warigo recalled that at different fora, genuine scholarship students of PAP had poured encomiums on Dikio, describing his administration, style and reforms as exceptional in the annals of the scheme.
Warigo also recalled that in September, 2020, when Dikio took over PAP from the caretaker committee after closure of admissions, he inherited a debt burden of N71.4billion for a programme with an annual budget of N65billion.
He said with prudent management of scarce resources, Dikio had been able to keep the programme afloat by ensuring prompt payment of stipends, school fees and other allowances.
Warigo observed that in 2022 alone, PAP under Dikio was able to deploy 1,700 students to various institutions to make up for lost time despite restrictions imposed on such deployment.
On the complaint by Ukueku that under Dikio, laptops had not been given to students, Warigo said his findings revealed that Dikio inherited a laptop scam, and had put measures in place to clean up the rot before issuing new laptops.
He said Dikio would have since cleared the rot but was hindered by multiple lawsuits that had slowed down the process, making the matter subjudice.
Warigo cautioned the likes of Ukueku against turning their attention-seeking and self-serving enterprise into a collective agitation, adding that Ukueku should have leveraged on the academic training he got from PAP scholarship to be an ambassador of good character.
He said the entire PAP's alumni were ashamed and highly embarrassed by the statement signed by Ukueku, who desired to remain forever a student that begged for favours, and when denied, would resort to all manner of subterfuge and blackmail.
He said: "The Presidential Scholarship Alumni (PASA) condemns, in strong terms, the statement credited to Ukueku, who has graduated from the PAP scholarship scheme, and lacks the locus to speak for the current scholarship students.
"The current scholarship students have only but kind words for the Interim Administrator, Col. Milland Dixon Dikio (rtd) for reforming, repositioning and reorganising all departments in PAP, including the PAP scholarship scheme.
"The students at various fora wished that the Federal Government will extend the tenure of Dikio and make him a substantive coordinator of the scheme in the interest of education, development and peace of the Niger Delta and the country.
"We know for a fact that Ukueku has been constantly harassing the interim administrator and other key officials of PAP for foreign scholarship to pursue a Master's degree programme after enjoying four years of full scholarship to bag his first degree.
"He fails to realise that scholarship is a privilege and not a right, and there are thousands of Niger Delta youths who will do anything to get the opportunity he has been given."
"We want to profusely apologise to Dikio for the irresponsible utterances of Ukueku, and appeal to him to continue in his determination to actualise the real mandate of PAP", Warigo said.
By: Amadi Akujobi
NDLEA Seizes 442 Meth In Smoked Fish At Lagos Airport …Another Suspect Excretes 77 Pellets Of Cocaine
The operatives of the National Drug Law Enforcement Agency (NDLEA) have intercepted no fewer than 442 parcels of Crystal Methamphetamine concealed in heads of fishes packed in cartons for export to Dubai, the United Arab Emirates through the SAHCO shed of the Murtala Muhammed International Airport, Ikeja, Lagos State.
The 11.90kg consignment was brought to the SAHCO export shed of the airport on Friday, August 5 by a 32-year-old freight agent, Adekunle Oluwapelumi Paul, from Yagba West Local Government Area of Kogi State.
This was disclosed via a statement issued and made available to The Tide source yesterday by the NDLEA Director, Media and Advocacy, Femi Babafemi.
Babafemi stated that the suspect was arrested upon the discovery that the seven cartons he presented for export contained parcels of the dangerous drug wrapped with foil paper and concealed in the heads of hundreds of smoked catfish.
The NDLEA spokesman added that another consignment containing 1.45kg cannabis concealed inside granulated melon and crayfish and packed among other food condiments going to Dubai, UAE was also intercepted by the operatives of the anti-drug agency on Saturday, August 6.
He noted that the NDLEA officers arrested the freight agent, Ajisefini Lateef, who presented the consignment for export at the SAHCO shed.
Babafemi said the 39-year-old agent hails from Abeokuta West Local Government Area of Ogun State.
He further stated that the anti-narcotic officers arrested a 50-year-old Mgbeobuna Victor Eberechukwu for ingesting 77 pellets of cocaine at the Akanu Ibiam International Airport, Enugu.
The NDLEA spokesperson said Eberechukwu was arrested on Saturday, August 6 following his arrival from Addis Ababa, Ethiopia onboard an Ethiopian airline flight.
According to Babafemi, the suspect who hails from Idemili South Local Government Area of Anambra State passed out the 77 wraps of the illicit drug in eight excretions spanning four days.
"The suspect, who hails from Idemili South LGA, Anambra State passed out the 77 wraps of the illicit drug in eight excretions spanning four days," he said.
Babafemi added that in Kaduna, three suspects: Saifullahi Sani, Salisu Nafi'u and Abdulrazaq Mamman, were arrested in Zaria on Thursday, on 11 August with 1,112,350 tablets of Tramadol (225mg and 100mg) weighing 38.3kg.
He said in Kano, a female drug dealer, Saratu Abdullahi, 28, from Wurno council area of the state was nabbed at Hotoro with 541 blocks of cannabis weighing 245kg.
"In Lagos, NDLEA operatives recovered a total of 1,773.25kg cannabis sativa at Ebutte-Meta and Akala in Mushin areas of the state in separate raid operations between 9th and 10th August.
"At the Tin Can seaport in Lagos, 86 parcels of cannabis indica (Colorado) weighing 43kg were recovered from a 40ft container during a joint examination with Customs and other security agencies.
"The illegal consignment seized on Friday 12th Aug came from Toronto via Montreal, Canada and concealed in two drums inside a Mercedes Benz SUV in the container," Babafemi stated.
The Chairman/Chief Executive of NDLEA, Brig.-Gen. Mohammed Buba Marwa (rtd), commended the anti-narcotic officers for the arrests and seizures.
Marwa also charged them and their compatriots across the country to always remain steps ahead of the drug cartels.
NLNG Train 7: TUC Affiliates Mull Strike Over Imposition Of Union On Workers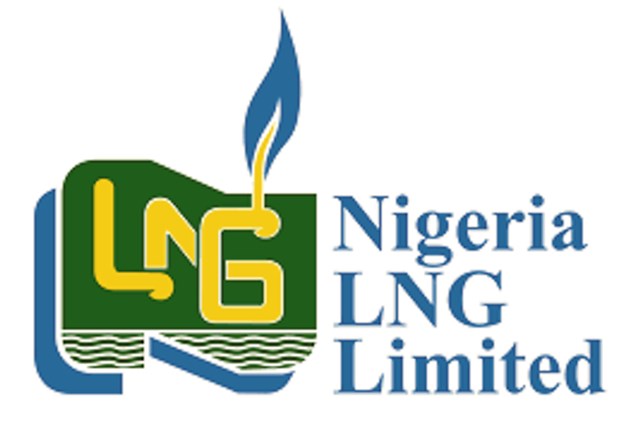 A setback appears to be unfolding in the on-going Nigerian Liquefied Natural Gas (NLNG) Train 7 gas plant construction in Bonny Local Government Area of Rivers State, following the threat by one of the affiliates of Trade Union Congress (TUC), National Association of Plant Operators (NAPO), to proceed on industrial action to press home their displeasure over the imposition of union on workers in the facility.
This is because members of NAPO, the major construction workers in NLNG Train 7 have threatened to organise and mobilise for a total industrial action that would jeopardise and shut down the project over the decision by the management of Deawoo Engineering and Construction Nigeria Limited, a key contracting firm handling the project, to force workers to join a particular union against their own preferred choice.
The National President of NAPO, Comrade Harold Bestowe, gave this indication while addressing journalists in Port Harcourt over the weekend.
Bestowe, an indigene of Bonny, averred that the action of Deawoo management was an aberration to Section 40 of 1999 Constitution, and Article 1, 2, 3, nos 83, 1948 of International Labour Organisation (ILO) Charter, which according to him, allow workers to freely belong to any industrial union of their choice without any form of interference by anybody.
The NAPO boss, therefore, urged the management of Deawoo E and C to respect the views and rights of their workers, and allow them to freely choose the labour unions of their choice, which they feel can represent them very well.
"What we are saying in this regard is that the management cannot determine to workers the union they should be belonging. By so doing, the management has violated Section 40 of 1999 Constitution as well as Article 1, 2, 3, nos 83 of ILO Charter, and that we will resist it", he stated.
Harold opined that the workers have written to the management that they want to be unionised by NAPO through several letters, and appealed to the management of the lead constructing company in the project to respect the views and rights of the workers.
The Bonny-born unionist used the opportunity to call on various stakeholders in the ongoing NLNG Train 7 project to call to order the management of the giant construction company to respect the laws of the country in other to avoid industrial unrest in the oceanic city.
By: Akujobi Amadi
We Can't Feed Everybody, Nwanosike Tells Empowerment Projects' Beneficiaries
The Chairman of Ikwerre Local Government Area in Rivers State, Engr Samuel Nwanosike, has urged the people of the area to use what the council has given them to provide food, pay their children's school fees, change their clothes, and live happily as all their needs cannot be provided for by the government.
Nwanosike made this appeal when he defiled heavy down pour to continue his Back-to-Farm, Back-to-School, and Business Support Empowerment Programme of 80 people at Ward 2, Isiokpo.
According to him, "Today, we are in Ward 2, Isiokpo, in continuation of our Back-to-Farm Programme, Business Support Empowerment, and Back-to-School Programme.
"What we have come to say here today is that this is the farming season, we are peasant farmers, the council has made provision for you to go and support your farming system.
"We can't feed everybody in Ikwerre Local Government, but if you use what the council has given to you to do the actual farming, few weeks from now, the result will show. We will have enough food in our market, we will have opportunity to pay our children's school fees, we will have opportunity to change our clothes and live happily".
Nwanosike pleaded with those who were not empowered to wait for another turn, saying that Rivers State Governor, Chief Nyesom Wike, was the leader of South-South people and believed in a South-South presidential pursuit.
He said, "Government cannot do everything for everybody at the same time. There are those who did not get yesterday, but got today. There are those who did not get yesterday, and today but will get tomorrow. What is important is that you should remain consistent with your party, and know that Chief Nyesom Wike is the leader of the South-South people.
"He is not a betrayer. He agreed with the other governors of the South-South states to say power should go to the South, and he has remained consistent in that pursuit.
"And what we are saying clearly is: if you take Chief Nyesom Wike for granted, Rivers people will take you for granted at the polling units".
While speaking, the Supervisor for Education, Ikwerre LGA, Hon. Victor Wagor, assured Nwanosike that the people of Ward 2 were 100perrcent loyal to him for always carrying them along.
In their separate speeches, the Councillor representing Ward 2 and Leader of Ikwerre Legislative Assembly, Hon Nwobuisi Chikwe-Tasie; Ward 2 Chairman of the Peoples Democratic Party (PDP), Mr Darosha Kinika; Personal Assistant to the Chairman of Ikwerre LGA, Mrs Ethel Kinika; amongst others, thanked Nwanosike for building a 1,000-capacity hall, appointment of over 18 Ward 2 people into his government, and yearly empowerment of the people, while assuring that Ward 2 would always vote for PDP.
On their parts, the member representing Ikwerre/Emuoha Federal Constituency at the National Assembly, Barrister Boniface Emerengwa; and the PDP candidate for Ikwerre Constituency at the Rivers State House of Assembly, Hon. Prince Lemchi Nyeche; commended Nwanosike for always making the people feel the impact of his administration through his human capital development programmes.
Highlight of the event was the defection of an All Progressive Congress (APC) social media influencer in Ward 2, Mr Kelvin Amadi Chinwe, who dumped his party for the PDP.
Speaking at the event, Chinwe begged the leadership of PDP, especially Nwanosike, to forgive and accept him into PDP because he has found light in PDP.
Chinwe was received by the Acting Chairman of PDP in Ikwerre LGA, Hon. Charles Wobodo, and was handed over to the Ward 2 PDP chairman for proper documentation.
By: Nelson Chukwudi