SERAP Sues Buhari Over Missing N11trn Electricity Fund
The Socio-Economic Rights and Accountability Project (SERAP) has filed a lawsuit against President Muhammadu Buhari over his alleged failure to probe allegation of missing N11trillion electricity fund since 1999.
SERAP made this known in a statement signed by its Deputy Director, Kolawole Oluwadare, yesterday.
The organisation said, "Nigerian cities have repeatedly been plunged into darkness as the electricity grid has reportedly collapsed, at least, three times in five months, and 130 times in seven years. According to the World Bank, epileptic power supply costs businesses in Nigeria about $29billion yearly".
In the suit number FHC/L/CS/1119/2022 filed last week at the Federal High Court, Lagos, SERAP sought "an order of mandamus to direct and compel President Buhari to investigate how over N11trillion meant to provide regular electricity supply has been allegedly squandered by governments since 1999".
SERAP was also seeking "an order of mandamus to compel President Buhari to ensure the prosecution of anyone suspected to be responsible for the missing electricity fund, as appropriate, and to ensure the tracing and full recovery of any missing public funds."
It also sought "an order of mandamus to direct and compel President Buhari to refer to the International Criminal Court all unimplemented reports of corruption in the electricity sector gathering dust on the shelves, and to arrest and surrender those named in the reports to the court for prosecution".
Joined in the suit as Respondent is the Attorney General of the Federation and Minister of Justice, Mr. Abubakar Malami, SAN.
SERAP, in its statement argued that, "It is in the public interest to ensure justice and accountability for alleged corruption and mismanagement in the electricity sector, which has resulted in the failure of governments to solve Nigeria's perennial power problem."
According to the organisation, "The staggering amounts of public funds alleged to have been stolen over the years in the sector have had catastrophic effects on the lives of millions of Nigerians, akin to crimes against humanity against the Nigerian people".
SERAP said President Buhari's failure to probe allegations that over N11trillion meant to provide regular electricity supply since 1999 may have been stolen, mismanaged or diverted into private pockets was antithetical to national interest.
"The failure to trace, find and recover the missing electricity fund is antithetical to the public interest, the requirements of the Nigerian Constitution 1999 [as amended], and the country's international obligations", it said.
The statement said further that, "Nigerians have for far too long been denied justice and the opportunity to get to the bottom of why they continue to pay the price for corruption in the electricity sector–staying in darkness, but still made to pay crazy electricity bills".
According to it, "Investigating the allegations of missing N11trillion electricity funds, prosecuting suspected perpetrators and recovering any missing public funds would end a culture of impunity. It would also address the persistent collapse of the electricity grid, and improve access to and affordability of electricity in the country".
SERAP also argued that, "Corruption in the electricity sector and the lack of transparency and accountability in the use of public funds to support the operations of DISCOS have resulted in regular blackouts, electricity grid collapse, and unlawful hike in electricity tariffs".
The suit filed on behalf of SERAP by its lawyers, Kolawole Oluwadare and Ms. Adelanke Aremo, read in part: "Nigeria has made legally binding commitments under the United Nations Convention against Corruption to ensure accountability in the management of public resources. These commitments ought to be fully upheld and respected.
"Corruption in the electricity sector has also continued to disproportionately affect the most disadvantaged and vulnerable sectors of the population who cannot readily afford expensive generators in order to have a reliable power supply.
"The failure of successive governments and high-ranking government officials to prevent corruption in the electricity sector and to bring suspected perpetrators to justice is the primary cause of the persistent crisis in the electricity sector, including the exploitation of electricity consumers, and collapse of the electricity grid.
"The African Commission on Human and Peoples' Rights has adjudged the failure of the states to provide basic services such as electricity as violating the right to health.
"Citizens are frustrated at persistent allegations of corruption in the sector, and the impacts on their human rights. Prosecuting perpetrators would address the grave travesty that has for many years occurred in the power sector.
"Impunity for corruption in the electricity sector has for many years forced ordinary Nigerians to stay in darkness, but still made to pay crazy electricity bills.
"Successive governments have failed to increase power generation and provide Nigerians with regular and uninterrupted electricity supply, with many electricity contracts shrouded in secrecy, and trillions of Naira going down the drain.
"Impunity for corruption in the electricity sector will continue as long as high-ranking public officials go largely unpunished for their alleged crimes.
"The Buhari administration has legal obligations under Section 15(5) of the Nigerian Constitution to abolish all corrupt practices and abuse of power, and article 26 of the UN Convention against Corruption to ensure effective prosecution of allegations of corruption.
"Alleged corruption and mismanagement in the electricity sector and the repeated collapse of the electricity grid have continued to deprive Nigerians of economic opportunities, subjecting them to cruel and degrading treatment.
"Under Section 16(1) of the Constitution, the government has a responsibility to 'secure the maximum welfare, freedom, and happiness of every citizen on the basis of social justice and equality of status and opportunity.
"Section 16(2) further provides that, 'the material resources of the nation are harnessed and distributed as best as possible to serve the common good'.
"The failure by successive governments to tell Nigerians the truth about allegations of corruption in the power sector amounts to a failure to ensure that electricity services are progressively made available, on the basis of equality and non-discrimination.
"The details of the missing N11trillion electricity funds are contained in a SERAP report titled: From Darkness to Darkness: How Nigerians are paying the Price for Corruption in the Electricity Sector.
"According to the report, the total estimated financial loss to Nigeria from corruption in the electricity sector starting from the return to democracy in 1999 to date is over N11trillion. This represents public funds, private equity, and social investment (or divestments) in the power sector.
"It is estimated that the loss may reach over N20trillion in the next decade given the rate of Government investment and funding in the power sector amidst dwindling fortune and recurrent revenue shortfalls".
No date has, however, been fixed for the hearing of the suit.
Stakeholders Harp On Collection Of PVCs …As Okrika Hosts GDI Sensitisation Rally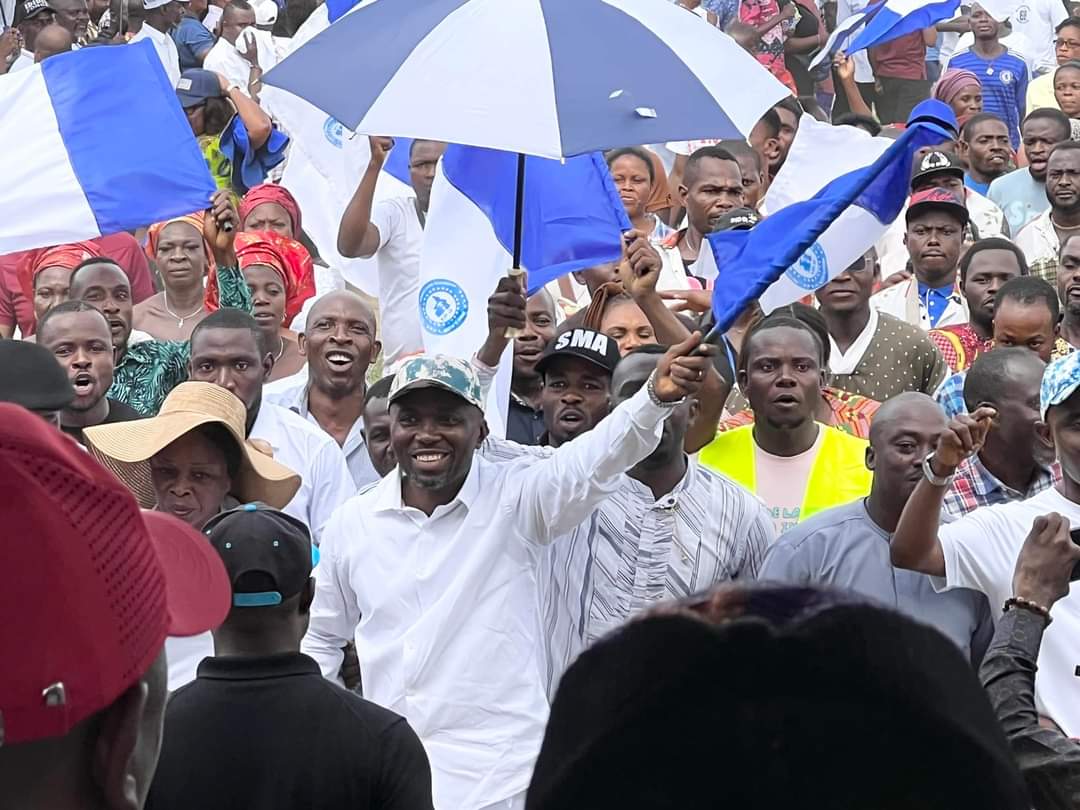 The Grassroot Development Initiative (GDI), has tasked eligible voters in Okrika Local Government Area of Rivers State to focus efforts at the collection of their Permanent Voters' Cards (PVCs) to enable them actively participate in the 2023 elections.
The stakeholders gave the charge, last Wednesday, during a PVC sensitisation rally at Okochiri.
Thousands of dignitaries from far and near Okrika Kingdom stormed the ancient town for the sensitisation programme.
In a brief speech, the state Chairman of PDP, Amb Desmond Akawor, reminded GDI and PDP members and supporters to intensify mobilisation and enlightenment of the electorate on the need to arm themselves with their PVCs to enable them exercise their franchise during the forthcoming elections.
Also speaking, two chieftains of the PDP, Dr Sampson Parker, and Hon Ibibia Walter, assured that Okrikans were already energised to ensure that their votes count during the 2023 elections by registering and collecting their PVCs.
They urged those who were yet to collect their PVCCs to do so without further delay.
In his remarks, President-General of GDI, Hon. Bright Amaewhule, said the political pressure group embarked on the sensitisation programme with the aim of ensuring that no eligible voter in the state was left behind in efforts to elect acceptable leaders into the Executive and all Legislative offices in 2023.
Amaewhule challenged all those who were yet to collect their PVCs to rush to the nearby Independent National Electoral Commission office or PVC Collection Centre to pick up their PVCs, and get ready to do themselves proud by exercising their franchise come 2023 elections.
Among the dignitaries were the Rivers State Chairman of the Inter-Party Advisory Council (IPAC), Amb Desmond Akawor; some members of the Peoples Democratic Party (PDP), including the Deputy Chairman, Chukwuemeka Aaron; and the state Secretary, Dr Benibo George; who were there on solidarity.
There were also past and present LGA chairmen, serving and former lawmakers and commissioners in the state, party stalwarts and leaders, including Dr Sampson Parker, Hon. Ibibia Walter, and former NUPENG National Chairman, Comrade Igwe Achese, among others.
The event featured ward-by-ward gyration by GDI members in Okrika and solidarity speeches from GDI stakeholders in the area.
They all advised those who have already registered during the just concluded continuous voter registration exercise to ensure collection of their PVCs.
By: Nelson Chukwudi
Nwanosike Reprimands Abati Over Diatribe On Wike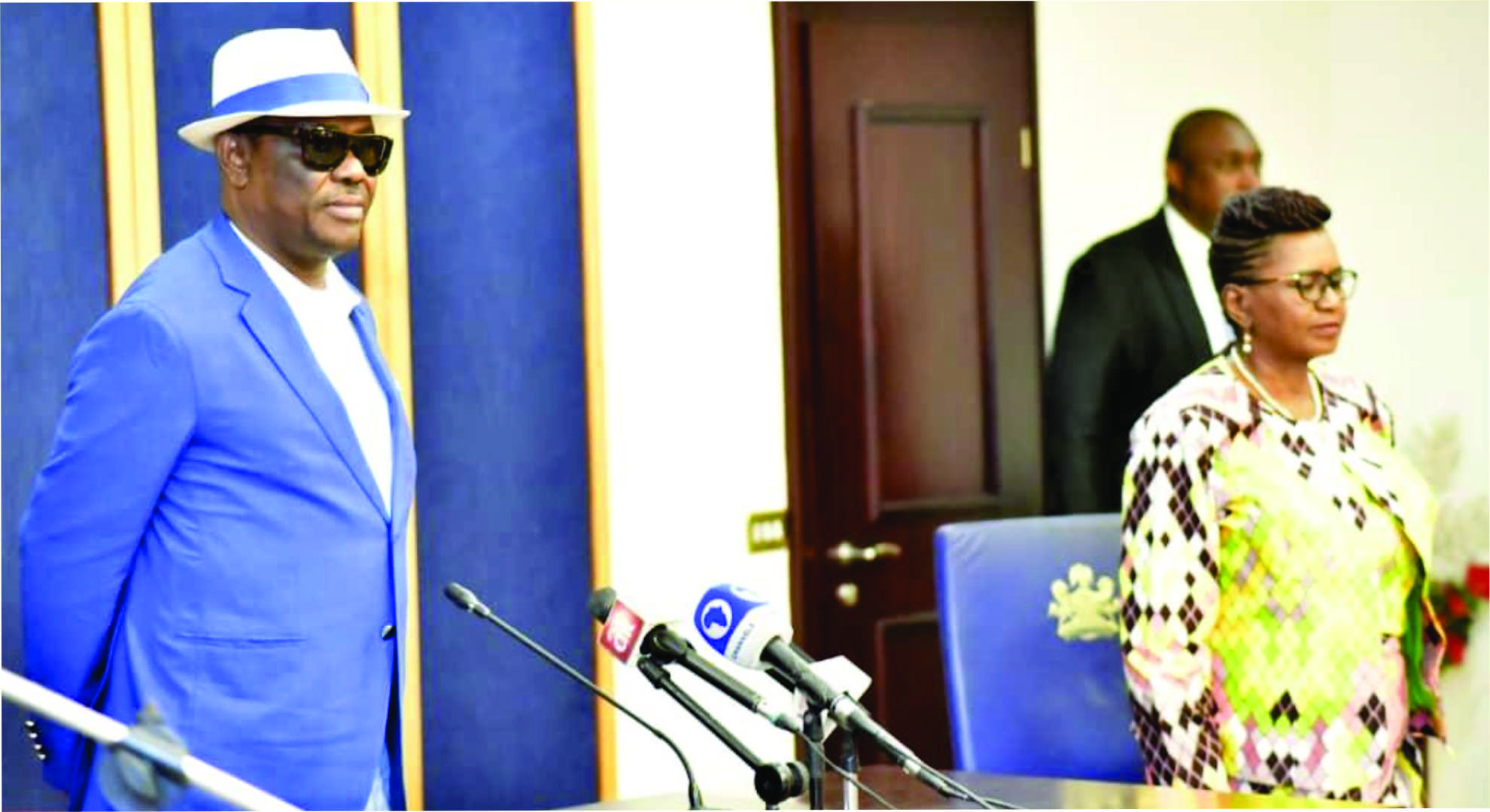 The Chairman of Ikwerre Local Government Area of Rivers State, Engr. Samuel Nwanosike, has reprimanded Dr. Reuben Abati over his diatribe on the Rivers State Governor, Chief Nyesom Wike.
Recall that Abati, an ace journalist and public affairs commentator, had in one of his programmes on Arise TV, took a swipe at the Rivers State governor over his perceived misunderstanding with the Peoples Democratic Party (PDP) presidential candidate, Alhaji Atiku Abubakar, on the choice of his running mate.
Nwanosike, while speaking with newsmen at his office in Isiokpo, last Tuesday, urged Nigerians to disregard the outburst of Dr. Reuben Abati, because, according to him, Abati does not understand the discussion that took place between Governor Nyesom Wike and his team, while advising Abati to properly advice his boss.
According to Nwanosike, "I will advise him to advise his principal properly. A man that won a presidential ticket, and wants to win an election should not send attack dogs to attack those who will gather votes for him.
"In Rivers State, Chief Nyesom Wike is in charge. In South-South, Chief Nyesom Wike is in charge. Chief Nyesom Wike remains the star-man of South-South politics, and we will continue to follow his directions. His leadership quality is okay for us".
He decried the rate at which men who were meant to be upright and truthful, were attacking and bullying some others because they have easy platforms.
Nwanosike said, "It's a shame that we have gotten to a level in this country where men who are supposed to say the truth will wake up in the midnight because they have a platform, they have the opportunity, and then, want to bully other Nigerians who are eminently qualified, even more qualified than them, into a position that will suit them".
He acknowledged that Abati raised some critical issues, but wondered why a first-class material like him has failed to proffer any solution to the issues bedevilling Nigeria.
"Dr. Reuben Abati is or has raised some critical issues. Issue number one is that he started writing and practicing journalism since 1985, and he made a first class in the University of Calabar. It's a great achievement. But the only problem we have as Nigerians is that all issues, being a first class graduate and writing since 1985, has he produced any result in the Nigerian issues?
"As a first class graduate, he is supposed to be one of Nigeria's best", Nwanosike said.
He regretted that Abati bullied former President Goodluck Ebele Jonathan to appoint him as presidential spokesman, but rather worked in connivance with the opposition party to ensure Jonathan's failure.
"He bullied President Goodluck Jonathan into giving him an appointment as press secretary. Between 2012 and 2013, President Jonathan was considered the best and Nigeria was adjudged one of the fastest growing economies in the world, yet Lai Mohammed came and sold lies to Nigerians not to appreciate the good works of Jonathan, and this Reuben Abati couldn't do anything to sell the good works of President Goodluck Jonathan because he doesn't have the capacity.
"In fact, we can accuse Reuben Abati of sabotaging or as one of those who sabotaged the victory of President Goodluck Jonathan. That's why Jonathan lost that election.
"And today, Reuben Abati's failure has brought us the destruction of lives and property we have in Nigeria today", Nwanosike stated.
The Ikwerre Council boss lashed out at Abati for being Atiku Abubakar's political puppet, and his inability to establish any media outfit, despite his claim of being a media practitioner for over 37 years.
He said, "A man who claims that he has been at the third tier for over 22 years, yet, he cannot tell us of a media investment that he has developed whether it's a television station of his own or a print media of his own. Rather, what he is doing is to wake up in the morning, wear a suit and tie of his age, seems he is over 60, and come and sit down and churn out lies to Nigerians because his paymaster, Atiku Abubakar, wants to press Nigerians into giving him an opportunity to manage the Nigerian economy because he believes, Atiku Abubakar believes, that being the President of Nigeria is his life ambition".
Nwanosike noted that what the Rivers State governor said that a leader like Atiku Abubakar, the former Vice President of Nigeria, lied to the Nigerian public about him is factual, saying that one Dr Osina justified Wike's assertion when he called Alhaji Atiku Abubakar a liar during Dr. Reuben Abati's Morning Show.
"Governor Nyesom Wike has done well as an Ikwerre man; has done well as a Rivers man; has done well as a South-South man; and represents the image of the South-South people. We are not to talk about age, age is just a number. He has the capacity and competence.
"Chief Nyesom Wike has done well as a chairman of Obio/Akpor Local Government, two-time chairman, built wonderful infrastructures for Obio/Akpor people, and made Obio/Akpor people to understand what dividends of democracy mean, and touched all their wards as a sitting local government chairman.
"He grew to the level of becoming President of Commonwealth Association of Local Government Chairmen. Outside that, Chief Nyesom Wike served in the same administration with Reuben Abati as a minister. He didn't shop for it", Nwanosike noted.
He stressed that the legacies of Chief Nyesom Wike as Nigeria's Junior Minister of Education and even Senior Minister of Education still speak volumes, and remain evergreen, adding that Chief Nyesom Wike has replicated his tremendous achievements in Rivers State.
He urged Nigerians to disregard the outburst of Dr. Reuben Abati because, according to him, he does not understand the discussion that happened between Chief Nyesom Wike and his team, while advising Abati to properly advise his boss.
While digressing, Nwanosike advised the National Chairman of PDP, Senator Iyorcha Ayu, to abide by the party's Constitution and honourably resign since the presidential candidate of the party is from the same North with him.
Embrace Exclusive Breastfeeding, Banigo Tasks Nursing Mothers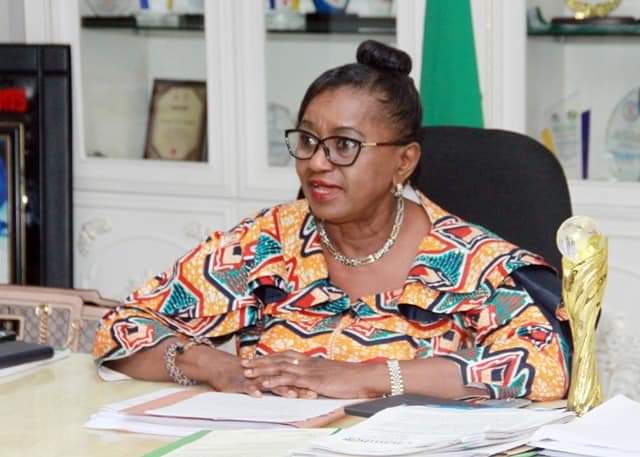 Rivers State Deputy Governor, Dr. Ipalibo Harry Banigo, has reiterated the need for nursing mothers to embrace exclusive breastfeeding to facilitate the healthy growth of their babies.
Banigo stated this in her goodwill message in Government House, Port Harcourt, last Wednesday, to commemorate the 2022 World Breast Feeding Week.
According to the public health physician, breast milk remains nature's food for ensuring the health and quality of life for infants through childhood to adult life.
She said expectant mothers should register at the government health facilities spread across the state for their antenatal visits, delivery, and post-natal services, adding that the Governor, Chief Nyesom Wike-led administration cares about the health of nursing mothers and their babies.
The first week of August each year has been set aside as World Breastfeeding Week, which is an initiative to raise awareness on the benefits of exclusive breast-feeding.
The theme for this year's celebration is: "Step Up for Breastfeeding: Educate and Support".