CVR: New Registrants To Get PVCs In Oct – INEC
The Independent National Electoral Commission (INEC) has disclosed that Nigerians who are currently registering in the ongoing Continuous Voter Registration (CVR) exercise would get their Permanent Voters Card (PVCs) in October 2022.
The nation's electoral body had earlier said new PVC registrants would get their voter cards in January 2023, a month before the next general elections, a decision, which had generated several reactions, and was seen by some people as a ploy to disenfranchise Nigerians in the 2023 general elections which commences in February 2022.
Speaking during a #YouthVoteMustCount 2.0 concert jointly organised by the Independent National Electoral Commission, Yiaga Africa, and the European Union in Abuja on Saturday, INEC chairman, Prof. Mahmood Yakubu, assured new registrants that they would get their PVCs timely.
"Now, when will your PVCs be ready for collection,  I want to assure you that the PVC will be ready for Collection Latest October this year. So all of you will have your PVCs," he said.
Yakubu said INEC has registered over 14,000 Nigerians during the mega concert in Abuja.
The INEC chairman was, however, silent on the deadline for voter registration exercise but assured that the registration will continue.
According to him, "So, we will not stop registration until we are satisfied that those who wish to register are given the opportunity to do so."
He further said that, two weeks ago, INEC deployed more machines to the states.
He said, "In this place, this is the Old Parade Ground. In the last five days, Monday to yesterday Friday, we were still registering today, but in the last five days, we have registered over 14,000 Nigerians in this place.
"Here in this place, we have 50 voter registration machines. Two weeks ago, we deployed more machines to the states. More machines left yesterday and more machines are leaving today all over the country. By Monday there will be more machines to register more Nigerians."
He appealed to Nigerians to use their PVC primarily for election purposes and not for bank account opening.
His words: "Now, when will your PVCs be ready for collection,  I want to assure you that the PVC will be ready for Collection Latest October this year. So all of you will have your PVCs.
"I want to thank you for making the PVC the most popular ID card in Nigeria today, not being the PVC. But, what do you do with your PVCs, don't use the PVC for all other things. The PVC is for election not opening of bank accounts.
"So please use your PVCs for the election. So I want to ask you. I will also give you my own promise; for those of you who registered on what we call the INEC reserve viewing portal, you were seeing the results from the polling units on Election Day in Ekiti state. Ekiti was good, Osun is going to be better and 2023 will be the best. Your votes will count."
Earlier in her speech, the head of the European Union Delegation to Nigeria and the Economic Community of West African States, (ECOWAS, )Samuela Isopi, charged Nigerian youths to take hold of their future.
While reaffirming Union's partnership with the Nigerian Youths, she urged them to remain strong against opposition.
She said: "Do your work to remain the master of your future; they do not know how to do it. Go out, vote! Vote for your leaders, challenge them, hold them accountable and stand for your values and your opposition.
"This is the way to build democracy. This is the way you can get better governance, a better future, and a better Nigeria Nigeria. We the European Union, stand by you, we want to work together with you to make Nigerian democracy stronger now this is the result of a great partnership."
Senate Meets With Service Chiefs Over Insecurity
The leadership of the Senate has met behind closed doors with service chiefs over the lingering security situation in the country.
The Tide source reports that present at the meeting were the Chief of Defence Staff, Gen. Lucky Irabor; Chief of Army Staff, Lt.- Gen. Faruk Yahaya; Chief of Naval Staff; Vice Adm. Awwal Gambo, and Chief Air Staff; Air Marshal Oladayo Amao.
Others were the Inspector-General of Police, Mr Usman Baba; the Director-General of Department of State Services (DSS), Yusuf Bichi; the Commandant General of the Nigerian Security and Civil Defence Corps, Dr Ahmed Audi and the Director General National Intelligence Agency (NIA); Ahmed Abubakar.
Our source also reports that the National Security Adviser, Babagana Monguno, was said to be attending the weekly Federal Executive Council (FEC) meeting when the closed-door session was held at the Senate.
Speaking at the opening of the meeting, Senate President Ahmad Lawan, said the security challenges had lingered and the Senate had hoped that the situation would have been better.
He said: "This session is to look into where we are today and this current position where we are is most frightening. This is like there is nowhere to go.
"We have to review what more we have to do and what differently we have to do.
"Insecurity is everywhere and especially if it is coming to the point of dislocating the security situation where the government is quartered.
"We will really review and see what more we have to do and how differently we have to do.
"Our population is largely peasant. Most of our people are in the rural areas and they live their lives by going to farms. We all know this. In many parts of the country today, that is a herculean task.
"My belief is that we can do better to secure the rural areas, the so-called ungoverned space at least for our population who go to farms to earn their living.
"Where our agricultural productivity is drastically going down, that will complicate the security situation because the most ordinary Nigerian cares more about what he or she or what the family will eat. And of course, all other things are secondary.
"We have problems with our economy to some extent because of insecurity. No foreign direct investment or not as much as we would ordinarily attract to our country.
Our prayer is to start seeing serious, remarkable and dramatic changes from today.
"We hope that our discussions will give us the opportunity to consider other things or other areas or ideas that we didn't have before," Lawan said.
In his remarks, the Chief of Defence Staff said that issues of national security must be seen from a collective perspective.
While noting that quite a lot had happened and quite a lot had been done, Irabor assured Nigerians that the military would do more to improve the security setting across the country.
"The commitment is there. No one is leaving any stone unturned in redressing all the imbalances within the security environment," he said.
Alleged Certificate Forgery: PDP Drags Gombe Governor, Deputy To Court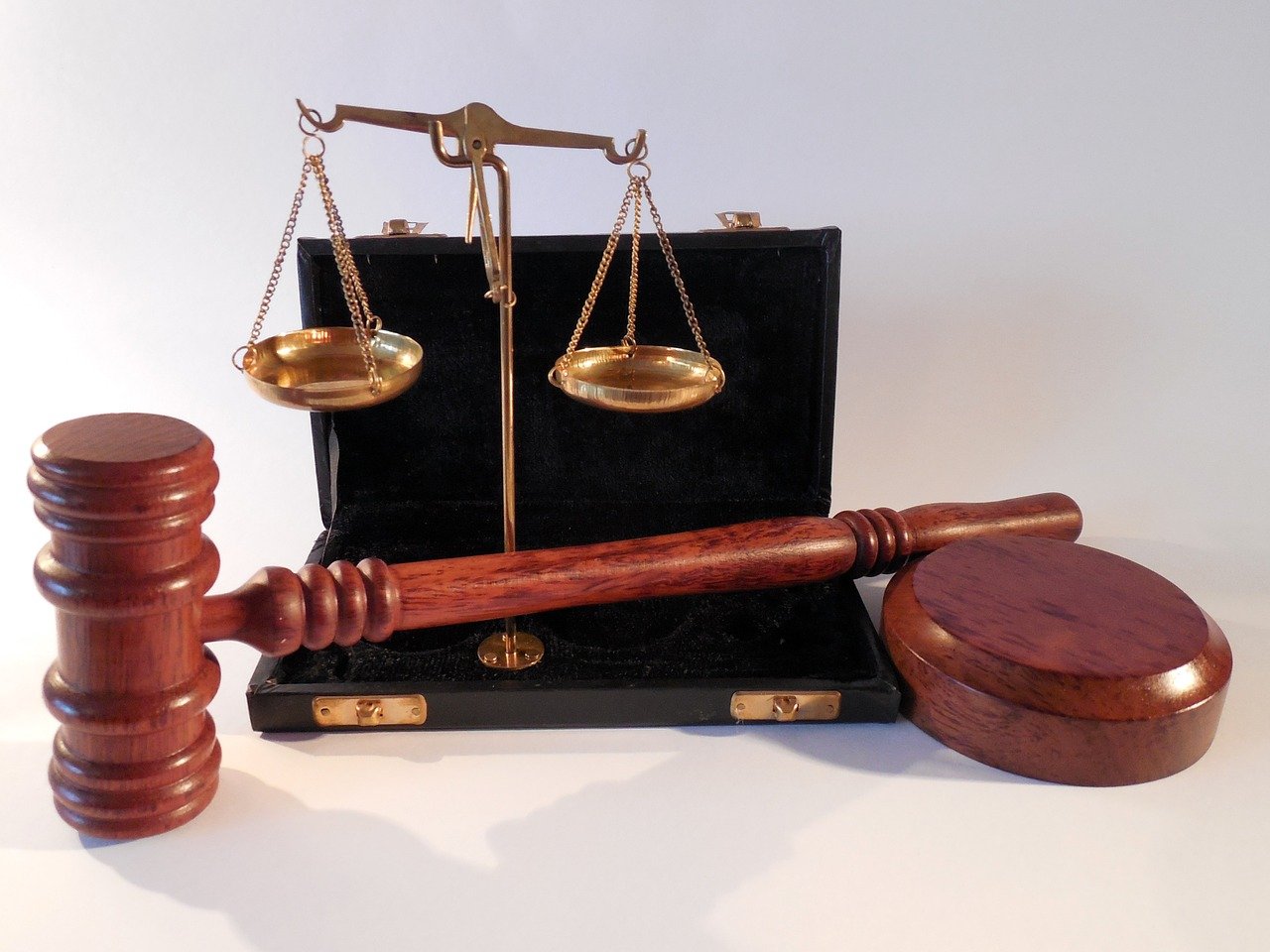 The Peoples Democratic Party (PDP) has approached the Federal High Court sitting in Abuja with a suit seeking to disqualify Governor Mohammed Inuwa Yahaya of Gombe State from contesting the 2023 governorship election, following an allegation that he submitted forged certificates to the Independent National Electoral Commission, INEC.
The PDP, which lodged the suit alongside its gubernatorial candidate in the state, Muhammad Barde, equally prayed the court to disqualify Governor Yahaya's deputy, Jatau Daniel.
The Plaintiffs, in the suit marked: FHC/ABJ/CS/1301/2022, alleged that while governor Yahaya tendered false certificates in aid of his qualification, with same published by the INEC on July 22, 2022, his deputy, Daniel, bears multiple names in all his educational certificates without any valid change of name attached to the Form EC-9 he submitted to INEC.
In the Originating Summons they filed through their team of lawyers led by Arthur Okafor, SAN, and Johnson Usman, SAN, the Plaintiffs, relied on series of Supreme Court decisions to contend that the governor and his deputy, having deposed to Forms EC-9 that contained forged certificates, they ought to be disqualified in line with sections 177(d) and 182(1J) of the 1999 Constitution, as amended.
Specifically, the Plaintiffs told the court that the name on the primary school certificate the deputy governor submitted to INEC was Manassah Jatau, while his West African examination Council School Certificate bore the name, Daniel Manassah J.
They further told the court that while Manassah Daniel Jatau was the name on the deputy governor's University of Maiduguri Certificate, Daniel Manassah was the name on his National Youth Service Corp, NYSC, Certificate.
Likewise, Plaintiffs, told the court that governor Yahaya had in the Form EC-9 (Affidavit of personal particulars) he submitted to INEC, stated that he worked in Bauchi State Investment Company Limited in 1984 and A.Y.U & Co. Ltd between 1985 to 2003, as against what he deposed to in 2018 as working in Bauchi Investment Company Limited in 1985 and A.Y.U & Co. Ltd between 1980-1990.
"That Governor Yahaya, in 2018 while presenting his personal particulars in aid of his qualification to participate in the Gombe State Governorship election stated in his INEC FORM CF001 that he worked with A.Y.U & Co. Ltd from 1980 – 1990, while in 2022, the same 3rd Defendant stated in his INEC FORM EC-9 that he worked with A.Y.U. & Co Ltd from 1985 – 2003.
"That the Governor, by his INEC FORM CF001 has stated under oath that in 1980 -1990, he worked with A.Y.U. & Co Ltd, however, in 2022, the Governor stated again on oath via his INEC FORM EC-9 that he worked with the same A.Y.U. & Co. Ltd from 1985 – 2003".
According to the Plaintiffs, the deputy governor who claimed to have worked with the Nigeria Army from August 1979 to July 1980, submitted an NYSC discharge certificate that stated that he commenced his National Youth service in August 1979 and completed same in July 1979.
The Plaintiffs drew attention of the court to paragraph D of the Deputy Governor's INEC Form EC-9, wherein he claimed to have worked with the Nigerian Army from July 1979 till August 1980 and his reason for leaving in July 1980, was for the National Youth Service.
PDP and its candidate stressed that whereas the deputy governor's INEC FORM EC-9 showed that he commenced his NYSC after he left the Nigeria Army in July 1980, however, the NYSC Certificate he submitted to INEC indicated that he commenced his NYSC in August 1979 and ended same in July 1979.
The Plaintiffs argued that FORM EC-9, being an affidavit on oath, both the Governor and his Deputy, are therefore not qualified to contest the election.
They are, among other things, praying the court to determine; "Whether in view of the clear and unambiguous provisions of Sections 177(d) and of the Constitution of the Federal Republic of Nigeria, 1999 (as Amended), read together with the extant provisions of the National Youth Service COIPS (NYSC) Act and Bye Laws as well as Section 84(3) AND (13) of the Electoral Act 2022, the decision of the Ist Defendant to have published the names of the 3rd and 4th Defendants as candidates or flagbearers of the 2nd Defendant to take part or otherwise contest in any and/or all the stages of elections into the office of Governor and Deputy Governor of Gombe State in the 2023 Governorship elections in Gombe State having presented or submitted forged certificate or forged deposition on oath to the 1st Defendant; is not wrongful, illegal or unlawful".
Aside from the governor and his deputy, INEC and the APC were also cited as Defendants in the matter.
Meanwhile, no date has been fixed for the matter to be heard.
2023: INEC Reassures Nigerians Of Neutrality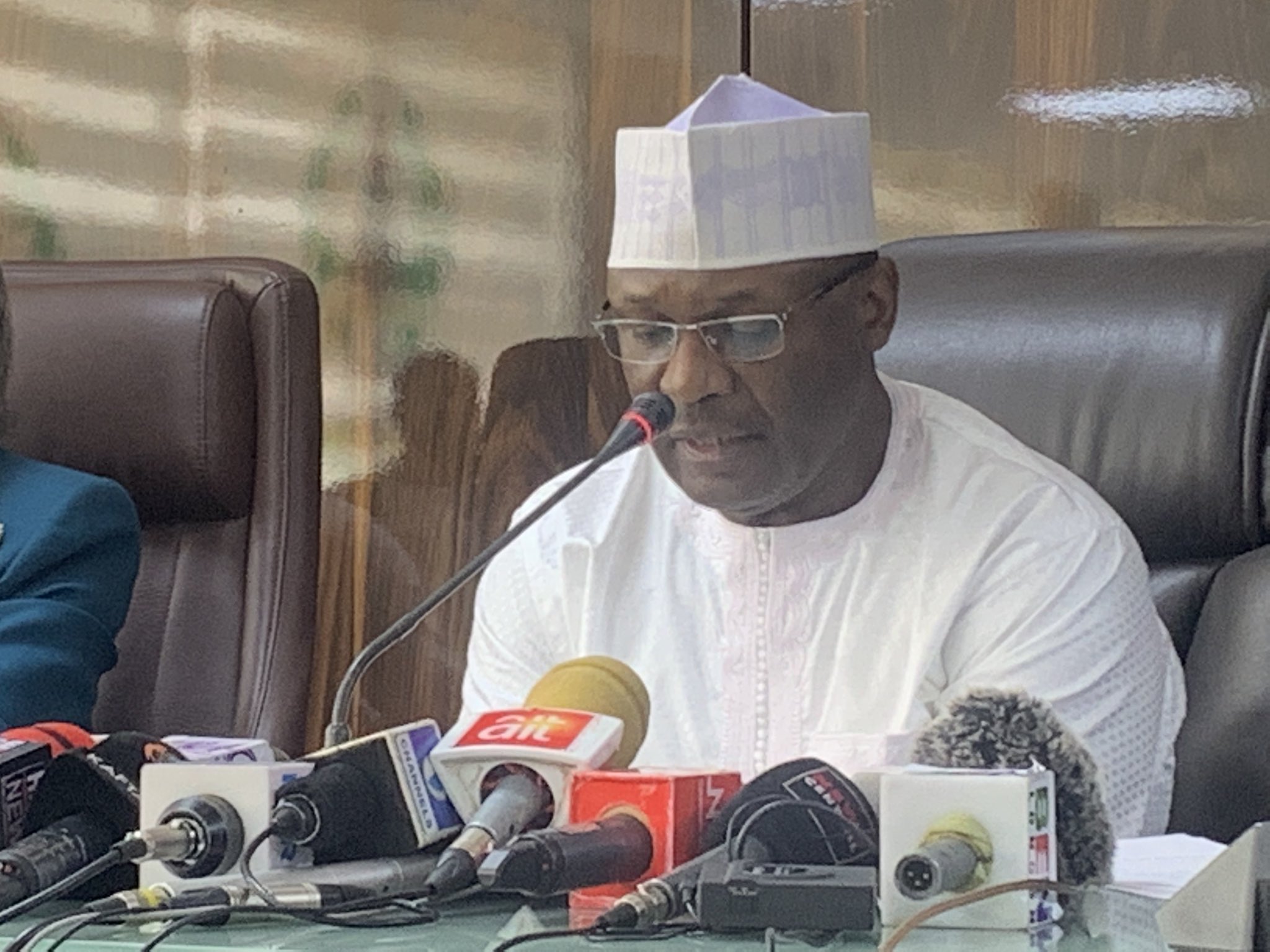 The Independent National Electoral Commission INEC has reassured Nigerians of its neutrality in the lead up to next year's general election, declaring that it has no preferred candidates.
INEC Chairman, Prof. Mahmood Yakubu gave the assurance Wednesday in Abuja at the 4th Prof. Abubakar Momoh Memorial Lecture.
The lecture which had as its theme, "Electoral Act 2022: Imperatives for Political Parties and the 2023 General Election" was designed to enlighten and sensitise political parties on the new provisions in the Act and the derivative subsidiary laws of the Commission.
He said; "Let me draw your attention to the fact that the use of electronic devices such as the Bimodal Voters Accreditation System BVAS, INEC Voter Enrolment Device IVED, INEC Results Viewing Portal IRev and other technological devices, are now legally allowed in the accreditation process for voters, collation of results and in the general conduct of elections.
"Please be assured that these innovations are intended to deepen the Electoral Process in our Country and their optimal performance in the just concluded gubernatorial election in Ekiti and Osun States is an eloquent testimony to their electoral value. We shall only do more to consolidate their deployment in our election.
"Once again, I wish to assure you that INEC has no preferred party or candidate. We shall only ensure that all valid votes count and the winners are decided solely by the voters.
"I will only remind you that these imperatives contained in the Electoral Act are ingredients for party building, stabilization of Electoral rules and democratic consolidation. These are milestones in nation building for which Prof. Abubakar fought for in his lifetime. He was always at the forefront of advocating for free, fair, credible and participatory electoral system through research, capacity building for the staff of the Commission, and engagement of vigorous voter education activities.
"I hold a conviction that the discussions would be robust and engaging and that Party Chairmen and members present would be committed to ensuring that the 2023 General election would be devoid of deliberate infractions to the 2022 Electoral Act essentially by allowing the electoral process to run smoothly thereby growing a rich democratic culture and acceptable election outcome.
"INEC will scrupulously apply the laws without fear or favour to ensure free, fair, credible, inclusive and transparent election come February, 2023", Yakubu added.