How You Go Forward Is Your Responsibility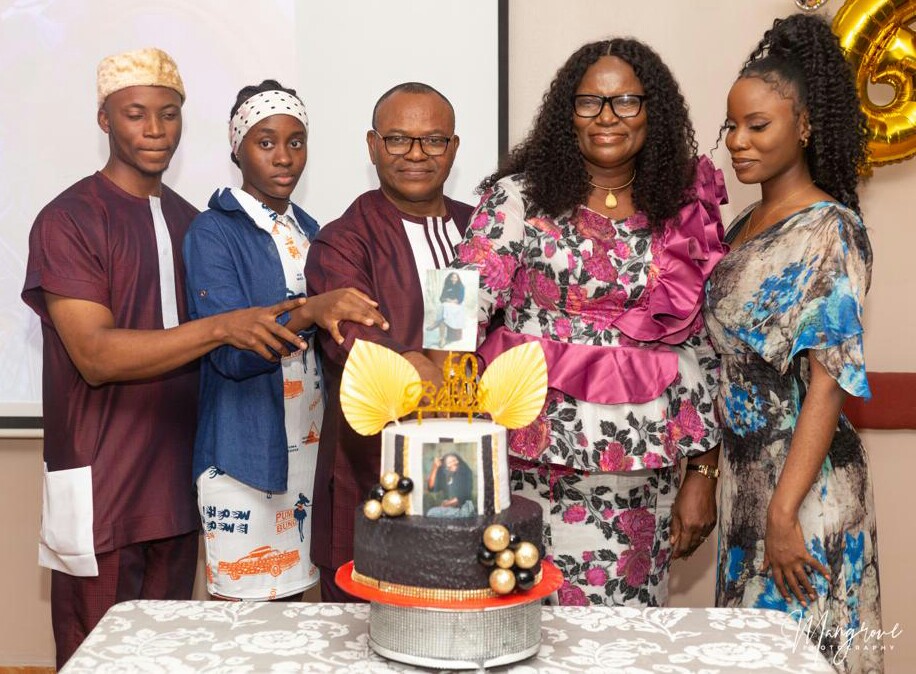 What happened to you was not fair. You were merely a collateral damage on someone else's war path, an innocent bystander, who got wrecked out of proximity.
We are all hurt by life, some of us from egregious wrongdoings, others by unprocessed pain and sidelined emotions. No matter the source, we are all handed a play of cards, and sometimes, they are not a winning hand.
Yet what we cannot forget is that even when we are not at fault, healing in the aftermath will always fall on us and instead of being burdened by this, we can actually learn to see it as a rare gift.
Healing is our responsibility because, if it is not an unfair circumstance it becomes an unlived life.
Healing is our responsibility because unprocessed pain gets transferred to everyone around us, and we are not going to allow what someone else did to us to become what we do to those we love.
Healing is our responsibility because we have this one life, this single shot to do something important.
Healing is our responsibility because if we want our lives to be different, sitting and waiting for someone else to make them so, will not actually change them. It will only make us dependent and bitter.
Healing is our responsibility because we have the power to heal ourselves, even if we have previously been led to believe we do not.
Healing is our responsibility because we are uncomfortable, and discomfort almost always signals a place in life in which we are slated to rise up and transform.
Healing is our responsibility because every great person you deeply admire began with every odd against them, and learned their inner power which had no match for the worst of what life could offer.
Healing is our responsibility because "healing" is actually not returning to how and who we were before, it is becoming someone we have never been, someone stronger, someone wiser, someone kinder.
When we heal, we step into the people we have always wanted to be. We also are not only able to metabolise the pain, we are able to effect real change in our lives, in our families, and in our communities. We are able to pursue our dreams more freely. We are able to handle whatever life throws at us, because we are self-efficient and assured. We are more willing to dare, risk, and dream of broader horizons, ones we never thought we would reach.
The thing is that when someone else does something wrong and it affects us, we often sit around waiting for them to take the pain away, as though they could come along and undo what has been done.
We fail to realise that in that hurt, we had the most important lessons of our lives and the fertile breeding ground upon which we can start to build everything we really want.
We are not meant to get through life unscathed.
We are not meant to get to the finish line unscarred, clean and bored.
Life hurts us all in different ways, but it is how we respond and who we become that determine whether a trauma becomes a tragedy, or the beginning of the story of how the victim became the hero.
Culled from January Nelson.
COVID-19 In Babies And Children: Symptoms, Prevention
With the re-occurring traits of COVID – 19 in Nigeria, it is important that parents and gurdians take extra care of their children.  Reports from Nigerian Centre for Disease Control (NCDC) has it that,as from 16th to18th July, 2022, 478 new cases were confirmed and two deaths recorded.
A paediatrician and infectious disease expert, Dr Aaron Milstone at the Johns Hopkins Children Centre, has advised that it is important for parents and children to take every possible safety precautions and understand all risks and symptoms related to COVID – 19.
Dr Milstone talked about COVID – 19 symptoms in children, how to keep babies and children safe,the risk infected children may lose to others and an overview of Multi system Inflammatory Syndrome in Children  (MIS – C), an unknown but serious condition that may be related to the exposure of the virus.
He added that coronavirus variants, including the very contagious omicron variant has continued to spread, particularly in areas with low rates of community COVID – 19 vaccination among populations such as children under 5, who cannot yet be vaccinated.
According to him, "For children too young to be vaccinated, and adults who have not received Coronavirus vaccines,it is important to follow proven COVID -19 precautions such as mask wearing when in public,indoor places to reduce the chance of becoming infected with the coronavirus. "Indoor activities are riskier than outdoor activities, but risk can be reduced by masking, distancing, hand washing and improved ventilation. Parents and caregivers should understand that children infected with the coronavirus can develop complications requiring hospitalisation and can transmit the virus to others," Milstone said.
He noted that, in rare cases,children infected with the coronavirus  can develop a serious lung infection and become sick with COVID – 19 and deaths have occurred. That is why it is important to take precautions and prevent infection in children as well as adults.
"According to U. S. Centres for Disease Control and Prevention  (CDC), it appears that women infected with coronavirus can in rare cases pass the disease to their babies. Adding that, infants can also become infected shortly after being born,and most newsborns who test positive for the coronavirus have mild symptoms or none at all and recover, but serious cases have occured.
Pregnant women should take extra precautions,including talking to their doctors about getting a COVID – 19 vaccine to avoid the coronavirus.
Milstone also noted that,there is no evidence that the virus causing COVID – 19 is present in breastmilk but because there is a possibility of spreading COVID – 19 during breastfeeding through respiratory droplets,it is very important for pregnant women to follow safety guidelines.
"Generally, COVID – 19 symptoms in children and babies are milder than those in adults and some infected children may not have any signs of being sick at all; the symptoms include cough,shortness of breath or difficulty in breathing, muscle or body aches,sore throat, loss of smell or taste, diarrhea, headache, new fatigue, nausea or vomiting and congestion or running nose . Fever and cough are common COVID – 19 symptoms in both adults and children, shortness of breath is more likely to be seen in adults . However, serious illness in children with COVID -19 is possible and parents should stay alert if their child is diagnosed with or shows signs of the disease", Milstone said.
By: Ibinabo Ogolo
Eze Ndi Igbo Savours Honour
The Eze Ndi- Igbo in Omoku, the headquarters of Ogba/ Egbema/ Ndoni Local Government Area of Rivers State, Maxi Ugochukwu Chukwu was one of those recently recognised and coronated by His Eminence, Oba (Eze Ogba) of Ogbaland, Bar. Nwachukwu Nnam, Obuohna – Obi 11
The epoch – making ceremony also saw the coronation of both Hausa and Yoruba leaders residing in Omoku.
The special chieftaincy titles conferred on eminent personalities commemorated the annual Nchaka festival among Ogba people.
The 2023 Nchaka festival took a new dimension with the recognition and coronation of some personalities within and outside Omoku.
The event which held at the palace of Ogba of Ogbaland on 28th November, 2023 saw men from all walks of life besieging the palace and Omoku to celebrate with the recipients.
One of the recipients ,Eze Ndi-Igbo, Omoku ,Maxi Ugochukwu Chukwu was conferred with the chieftaincy title of Eze Ochiji Ndi- Igbo of Ogbaland, literally meaning the leader of Igbo community in Ogba.
In his response, Maxi Ugochukwu could not hide his joy over the honour done him and his people by the Ogba-in-council.
Ugochukwu, a business mogul who hails ftom Imo State expressed gratitude to God Almighty.
He said his joy knows no bounds, following the honour accorded not only him, but the entire ethnic nationalities residing and doing business in Omoku.
He hinted that it is the first of its kind being recognised and honoured in another man' s land
He prommised never to let down the Ogba-in- council down in the discharge of his function.
Eze Ochiji Ndi- Igbo of Ogba land explained that the Igbos in Omoku have contributed in the peace, progress and development of the area which necessitated the recognition by the revered traditional institution.
He said the recognition will spur them to do more in terms of promoting the growth of the community as Ogbaland has been a blessing to them.
Ugochukwu said the unity existing among his people was based on the fact that they realised the importance of coming together as an indivisible entity.
He described his coronation as a new dawn in Omoku based on the consensus of his candidature
"It is a great day for us as a people. By the grace of God, we have realised that coming together is key to peace, unity and progress, hence, to hold it firmli.We lack words to express our happiness over this special chieftaincy title and recognition by His Eminence and his people. We pledge our total support to the palace and will remain resolute in contributing towards the development of the land. We will continue to work in synergy as investors to promote the existing peace", he said.
Earlier, the Hausa Eze in Ogba land, Umaru Salin had called for respect for each other as it is key in the development of any nation.
He thanked the Ogba for finding him worthy for the honour, and promised to work for the peace of the land.
'Skills Acquisition, Key To Youth Empowerment' 
The problem of youth empowerment  and employment is a world wide phenomenon,although it is very topical amongst countries of the developing world. Confronted by the scourge,the United Nations recognised the need for a frontal tackling of the menace by drawing world attention to it.
The world, recently celebrated World Youth Skills Day. A day set aside to celebrate the strategic importance of equpping young people with skills for employment, decent work and entrepreneurship.
As the world undergoes rapid technological economic and societal transformations, young people will need the right skills to successfully navigate these challenges and achieve their full potentials.
Celebrations were held all over the world with special programmes and events organised by the United Nations.
On the occasion of the 2023 World Youth Skills Day, the Secretary-General of the United Nations, Antonio Guterres, emphasised the need for quality education and described the acquisition of skills as a neccessity for the next generation.
According to him, "Equipping young people with quality education, training and skills are essential. This World Youth Skills Day  reminds us all that teachers stand at the forefront of this global effort ".
With the 2023 theme: "Skilling teachers, trainers and youth for a transformative future" ,this highlights the essential role that teachers, trainers and other educators play in providing skills for youth to transit to the labour market and to actively engage in their communities and societies.
Here in Rivers State, youth unemployment remains a major issue.  Despite efforts by the Rivers State Government to address the problem through employment opportunities, a lot of youths remain unemployable  due to lack of skills.
To address the obvious lack of skills among young people, schools and institutions are now adopting strategies to ensure that even graduates are empowered with one skill or the other. It was for this reason that the Rivers State University, Nkpolu Oroworukwo, Port Harcourt introduced a new Faculty of Entrepreneurial Studies aimed at empowering students and graduands with skills.
Similarly, the Ignatius Ajuru University of Education  in Port Harcourt also set out to bolster entrepreneurship education to prepare students to launch themselves out on their own as industry – ready graduates.
Even at the post primary level of education, attempts are on to ensure that students are equipped with skills to enable them become independent.This is something that needs to be encouraged generally.
In an interview with The Tide ,Director of Carina International School, Port Harcourt, Pastor Jeff Anika, thanked the United Nations for highlighting a  day like this for youths on skills acquisition.
Anika stated that his school encourages and emphasises on skills training for students, especially in the secondary section.
According to him,"we are into skills training especially at the secondary section, we train the children in Computer skills, Sewing/Fashion Design, Cookery, Fine Arts,among others. The trainings are done in the school by invited resource persons or outside the school in collaboration with the trainers.
We are doing this to help our students gain training that will help them later in life.
You can see,the way the society is going, skill is vital for these young ones to survive. Looking for white collar job is tough. Getting a skill in addition to their degree certificate gives them an edge above others", he said.
In a seperate interview, a fourth year Marine Engineering student of Rivers State University (RSU) Miss Scotia Princewill,said skills training and acquisition is very important for young people in order to contribute their quota in society and empower themselves.
She explained that some parents before now encouraged their children to acquire skills during holidays but with the celebration of a skills day by the United Nationd there should be more enlightenment for parents,guardians, government and corporate bodies to help train the youth.
Miss Princewill also said that, she was in the process of acquiring a skills in computer programming to be precise, web development,adding that RSU now offers a compulsory 300 level entrepreneurship course for every student before graduation.
"This is a good thing happening in our University. We have a big centre for entrepreneurship for students to engage in a skill at 300 level before graduation. I opted for electrical fittings though we were taught the theoretical aspect",she said.
World Youth Skills Day celebrated every year on July 15 was established by the United Nations General Assembly (UNGA)in 2014 to acknowledge the crucial significance of equipping young individuals with necessary skill sets for employment, decent work and entrepreneurship.
Given the advancements in technology and ever –  evolving nature of the job market, it has become increasingly important to empower young people with adaptable and versatile skill sets. World Youth Skills Day 2023 is an opportunity to emphasise the role of skills development in enabling the youth to thrive in the economy.
Some of the programmes for this year's day by the UN include, Youth Lead Innovation Sportlight Virtual programme that convened a dialogue on the importance of multi shareholders collaboration to enable future- proof skills for youth through trainers' and teachers'  empowerment.
Empowering youth for a Sustainable Future in Bonn,Germany, hybrid event co – organised by UNESCO – UNEVOC and World Skills International which showcased the positive impact of youth skills development on societies and economies.
Also, a high level panel at New York, UN headquarters, ECOSOC Chamber which was organised by the Permanent Missions of Portugal and Sri Lanka to the United Nations in collaboration with UNESCO, ILO,and the office of the Secretary General's Envoy on Youth which brought together member States, young experts, social partners, teachers, educators and various stakeholders on the way forward for youths for a transformative future.
By: Ibinabo Ogolo