ECOWAS Extends Launch Of Single Currency To 2027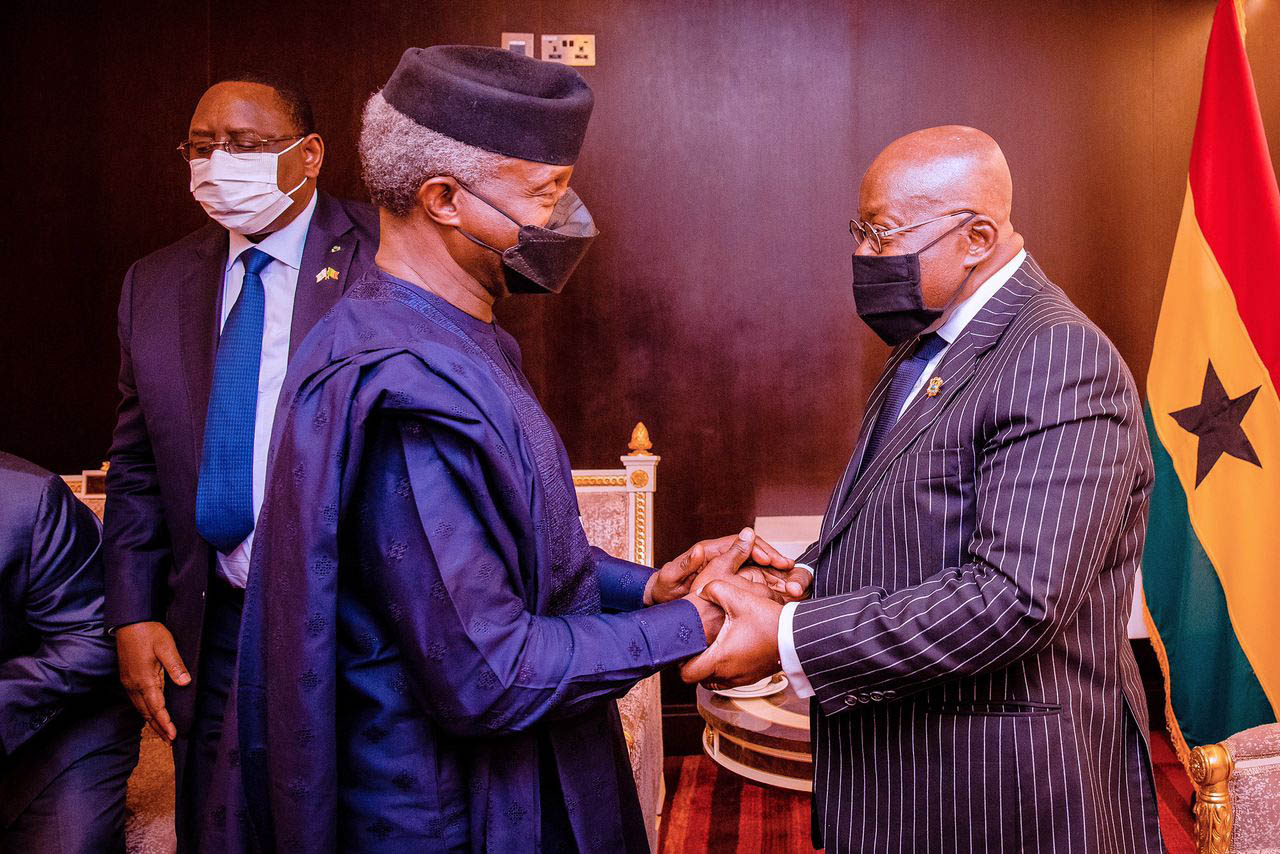 The President of the Economic Community of West African States (ECOWAS) Commission, Mr Jean-Claude Brou, has said that the community has resumed convergence to launch of its single currency "ECO" in 2027.
Brou made this known while delivering reports of the commission before its Parliament during the ongoing 2022 First Ordinary Session of the Parliament in Abuja.
He said that the process of launching the single currency was stalled following the outbreak of the COVID-19 Pandemic from 2020, as countries needed to focus on handling the pandemic.
He explained that the convergence criteria had to be thorough so that the currency once implemented will serve the citizens effectively.
"We had to suspend that in 2022, 2021. We are looking at 2022 to 2026 to be able to create conditions that will enable us to stabilise the economies.
"And so, 2027 we go back to the currency. The process of the performance criteria is always prioritised if we want to be in a very favourable condition to introduce the single currency.
"Because you can introduce the currency but what is required is that it should be of quality.
"In other words, it should serve the needs of the population and also should inspire confidence and trust in in the population.
"So, that is the main objective, to ensure that the convergence criteria is been followed," Brou said.
Member of the ECOWAS Parliament and Nigerian lawmaker representing Andoni-Opobi/Nkoro Federal Constituency of Rivers State, Rep. Awaji Abiante, said that the delay in the launch of the currency is to avoid any form of crisis.
Speaking with journalists on the sideline of the session, Abiante said that the single currency was work in progress, and there was hope that sometimes, it would work.
"Every good thing comes with its challenges so getting the economies of the 15 member states to agree on that transaction and how it can be moved forward.
"If it is hurried, definitely it could run into crisis so it is good to have every aspect of it discussed, agreement reached, such that it will be implementable," Abiante said.
On the sustainability and benefits of the currency, Abiante said that until it is implemented, one cannot say how viable it would be.
"Whatever anybody says, it is just going to be mere projections.It is only when it is implemented that you will see the benefits.
"But simply put, it will ease transactions, it will open up the economies, it will make it freer for people to engage in both commercial and industrial activities," he said.
In June 2019, the Authority of ECOWAS Heads of States and Government committed to having a single currency and adopted the name "ECO" during its Extraordinary Session in Abuja.
The currency was expected to be launched in 2020.
N'Delta Leaders Insist On Resource Control, Self-Determination
Some leaders of the Niger Delta have demanded granting of self-determination to their region to take total control of its resources and end years of alleged exploitation, deprivation and slavery of their people in the Nigerian state.
The leaders, who lamented that the people of the Niger Delta had been talking and agitating for resource control and restructuring of the country through conferences but to no avail, said the time had come for them to take their destiny in their hands.
In a keynote address at a conference by the Niger Delta Alternative Convergence (NDAC) to endorse the eight-point demand in the "Niger Delta Manifesto for Socio-Ecological Justice" in Uyo, Akwa Ibom State, former Chairman, Editorial Board of The Guardian, Prof. G. G. Darah, said: "From the challenges we are facing in the Niger Delta region, we seem to assume that the Federal Government is on our side whereas the Federal Government is the number one enemy of the Niger Delta.
"Today, people are anxious to be the president of Nigeria because there is the Niger Delta oil for them to squander. What this means is that the political system is all organised for taking control of the oil money, to share it among the friends of the president. All the parties are organised gangs to loot and plunder the Niger Delta resources.
"That is the country we are in. Therefore, we must assume that whatever government that comes to office in 2023 will not be different from the past ones since 1960. Nigeria has been designed to steal our resources and share. They gather monthly in Abuja to share the money. All our presidents, now and past, occupied office for the purpose of plundering our resources, otherwise our own son would have done something. Jonathan, when he was president, had no capacity to touch any bad section of the constitution against the Niger Delta".
According to Darah, "Nigeria exists today because of Niger Delta oil and Nigeria is the only country in the world that has colonised its people.
"Now, we are pleading that the Federal Government should implement the manifesto. We have to do it by ourselves because if you look at history, it is not today that our people have been fighting against injustice. Jonathan called for a national conference and all the issues raised could not be implemented. So, what we are doing now is the authentication of the national conference for Nigerian people.
"The structure of Nigeria is against us and to build a new Nigeria will take time. We need a Niger Delta that will be in charge of its own resources and aim to be a country of its own, a sovereign country. Some ethnic groups in the Niger Delta are bigger than some European countries and our ancestors in their grave will not forgive us that we succumbed cheaply. We are well populated".
Prof. Lucky Akaruese of the Ishekiri nationality aligned with the position of Darah, noting that many countries of the world like East Timo and Indonesia, Singapore and Malaysia, Denmark and Norway, Yugoslavia and the Soviet Union that split into many countries are products of negotiations, so the Niger Delta and Nigeria cannot be an exception.
A prominent traditional ruler from Rivers State backed the demand for a sovereign state.
"I agree with Prof. Darah that we should clamour for Niger Delta Republic, and the manifesto we are signing today, we should speak with one voice. We have been talking and now it is only action that will bring result. There is nothing the Niger Delta has gotten without struggle.
"The manifesto will remain a document if we do not put it to action. The Pan-Niger Delta Forum (PANDEF) presented a 16-point agenda but only two were implemented. So, we need to take a deliberate action on some of the issues we raise here."
The convener of NDAC and Executive Director of Health of Mother Earth Foundation (HOMEF), Comrade Nnimmo Bassey, said: "The convergence also aims to produce an inclusive Niger Delta Manifesto for Socio-Ecological Justice highlighting needed alternatives for transformation and social mobilisations for resource justice. It is hoped that NDAC will provoke a platform for convergence of communities in the region to galvanise action for needed changes for re-source access, including through demands for legislative changes, debates on the Petroleum Industry Bill and for critical attainment of re-source democracy – defined as the right of a people to live in harmony with nature and to retain a right to use, or not use, the gifts of nature."
He stated that 64 years of oil extraction had brought untold misery and cut life abysmally low in the region.
"Things cannot continue this way. We have demands and resolves in the proposed Niger Delta Manifesto shared to delegates. Let's all rise to be counted, demand that politicians declare their environmental plans before they gain our votes. Let us demand real climate action, including a halt to gas flaring and a restoration of our ecosystems. Let us demand action to stall the washing away of our communities. After 64 years of a nightmare, it is time to wake up, it is time to demand socio-ecological justice. We are not calling for charity, we are calling for justice".
Former Governor of Akwa Ibom State, Obong Victor Attah, and the National Chairman of PANDEF, Senator Ibok Essien, clamoured for restructuring and total control of resources.
They pleaded with the people of the region to get their PVCs to vote people that will carry out restructuring of the country.
Nwuke Dismisses Wike's Alleged Plan To Dump PDP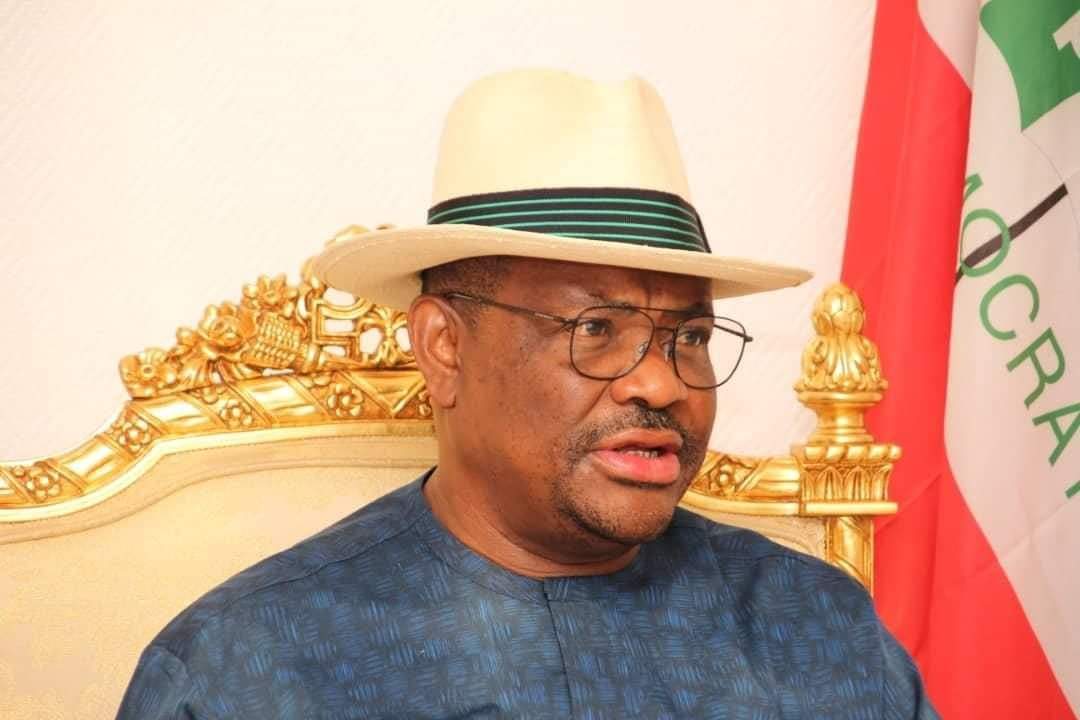 A former member of the House of Representatives, Ogbonna Nwuke, last Friday, dismissed the speculations that Rivers State Governor, Chief Nyesom Wike, would soon dump the Peoples Democratic Party.
There have been insinuations that Wike might join either the Labour Party or the New Nigeria Political Party (NNPP) ahead of the 2023 general election.
This is coming after the governor met with the presidential candidate of Labour Party, Peter Obi; and the presidential candidate of NNPP, Rabiu Kwankwaso, in Port Harcourt, last week.
While speaking with newsmen in Port Harcourt,Nwuke said Wike has no plans to dump the PDP for any other party.
He further stated that the Rivers State governor would not defect considering the large followership he has built across the country.
Nwuke said, "It just tells you who Governor Wike is. This is the first time he is playing national politics. But you can see that Wike has entered the minds of a lot of Nigerians. They are taking him seriously. Even the performance at the convention where the North rallied behind the scene to stop him, did not end in disgrace.
"So, if you look at the outcome of the convention, you will know that Governor Wike controls a sizable number of PDP members. A huge segment of the party is behind him. When you look at the gap between him and Atiku Abubakar and the gap between him and the rest, that should tell you something that the one we have been talking about has become notable when it comes to Nigeria's politics.
"Frankly, he has followership in the North-Central; followership in the South-West; followership in the South-South and followership in the South-East. So, I am not surprised that a lot of people are coming to Port Harcourt, and saying, 'Governor, why not come fully into the campaigns?' They need him in the PDP house, and I am glad that Governor Wike has said 'I am not going anywhere'."
2023: Guber Candidate Faults INEC On APC, LP Placeholders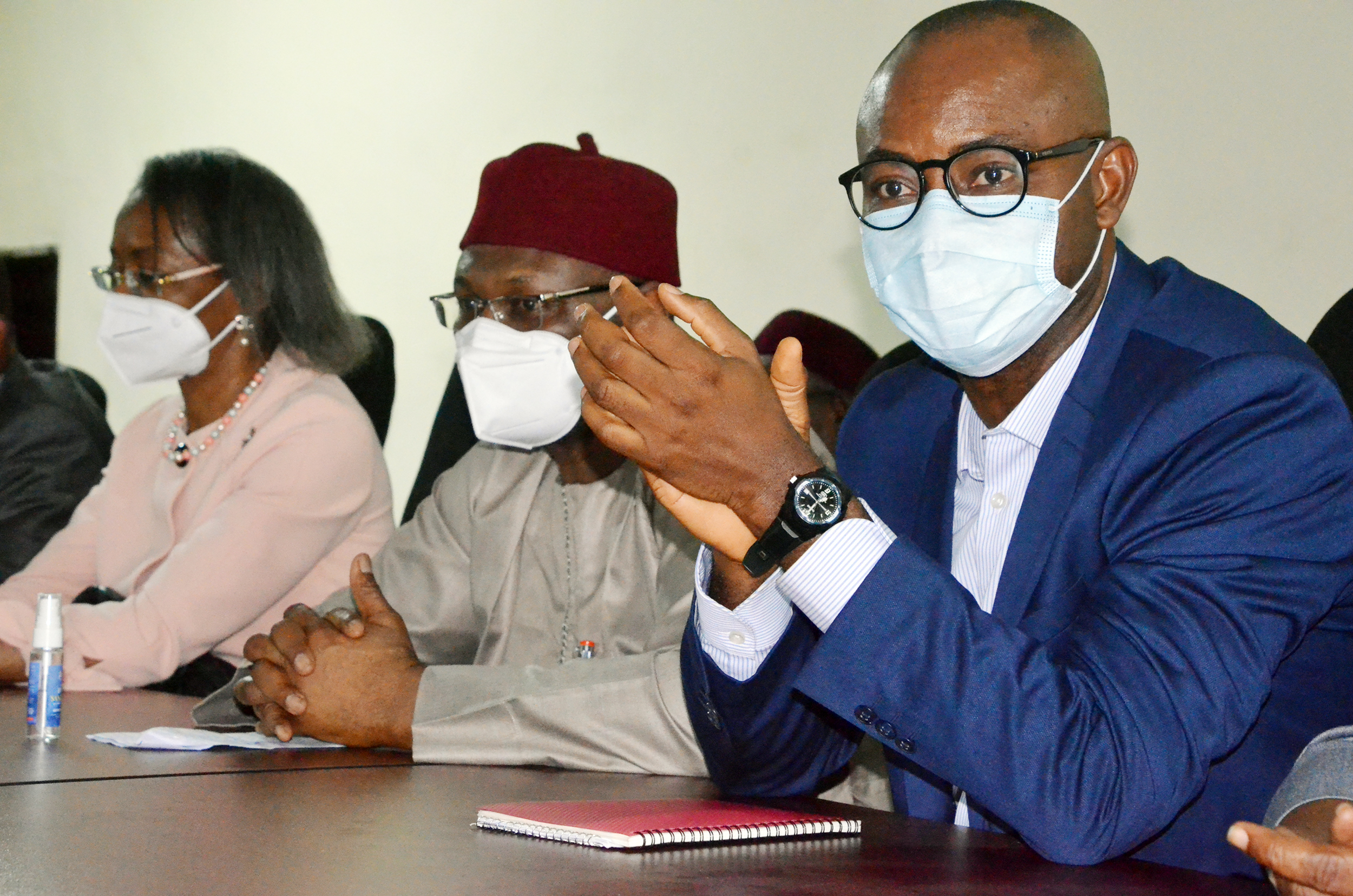 The governorship candidate of the Peoples Redemption Party (PRP) in Delta State, Engr Igbini Emmanuel, has said it is not out of place for presidential flagbearers to choose placeholders, especially as it conforms to the new Electoral Act that has been signed into law by President Muhammadu Buhari.
Recall that some presidential flagbearers picked vice Presidential candidates as placeholders, prompting reactions from cross sections of Nigerians.
Odefe said INEC erred by discrediting the candidates that picked placeholders in the build up to the general election in 2023.
He said, "As a political activist and a former three-time governorship candidate, I am compelled to react to the recent claim by Independent National Electoral Commission (INEC) through its National Commissioner, Barr. Festus Okoye, that there exists no place in Nigerian Constitution and Legal Framework for what is now described as "placeholders" in Nigeria's electoral process specifically as it concerns submission, change or substitution of names of candidates for general elections by registered political parties.
"This claim by INEC is a fundamental falsehood deliberately made by it to mislead Nigerian voters and to cast aspersion on some political parties like APC and Labour Party which publicly disclosed that the names they submitted to INEC as their Vice Presidential Candidates were meant only to beat the June 17, 2022 date set by INEC but which they may change or substitute within the window provided by the sections 31 and 33 of the Electoral Act 2021, as amended to do so.
"Contrary to INEC's claim, I wish to state unequivocally that actions taken by APC and LP are constitutional and in line with sections 29, 31 and 33 of the Electoral Act 2021, as amended. The use of the word, "Placeholder" is merely misinterpreted by INEC. "Placeholder" simply means that it is not substantive but temporarily standing in for something or someone else. The word is used in solving Algebraic Expression and Equations in Mathematics.
"Let me also inform Nigerians that this idea of changing or substituting candidates for general elections have been in our electoral laws of 2006, 2010 and now 2021, as amended.
"Furthermore, it is imperative for me to inform Nigerians that changing or substituting candidates for elections is not limited to only Vice Presidential Candidates as we now seem to focus on. In fact, all names so far submitted by Political Parties to INEC as Presidential, Vice Presidential, Senatorial, House of Representatives and House of Assembly Candidates are all "Placeholders" and can be changed or substituted before the 90 days to date of election, after which, no change or substitution is allowed except in case of death of a candidate.
"In conclusion, APC and LP have not acted against the Constitution and Electoral Act of Nigeria".