'It's Time To End Jumbo Pay For Political Office Holders'
Stakeholders in the South-South have called for a downward review of political office holders' pay in Nigeria to curtail increasing money politics in the country.
A cross section of those who spoke with newsmen in the zone attributed the rising poor leadership in the country to money politics.
A Port Harcourt-based businessman, Mr Martin Egwe, said the increasing money politics in Nigeria was due to the jumbo pay of political offices holders.
Egwe said high cost of nomination forms and other logistics have also turned politics into a highly expensive venture for only those who could afford it.
"Politicians are ready to part with huge sums of money during electioneering as they are sure of recovering their investments when they eventually take over power.
"This perception has also resulted in unhealthy competition among politicians and they flaunt cash to some gullible voters who are determined to align with them.
"Such voters go for the highest bidder irrespective of his track records and capabilities," he said.
Another respondent in Port Harcourt, Mr Zovah Bari, said most Nigerians had lost faith in the ruling class and rather exchange their support and votes for money.
"The dangerous practice of money politics has left politicians with no option than go as far as borrowing just to appease the voters.
"Politics has become so competitive and juicy in Nigeria to the extent that very sensitive positions are consistently left in the hands of incompetent politicians.
"Such politicians have already understood how to recouped and profit themselves from constituency and developmental funds," he said.
In Delta, a human rights lawyer, Mr ChukwukaAnimadu, said that money politics had led to emergence of incompetence leadership at different levels in the country.
According to him, most money-bags in politics lack self-confidence; hence they resort to money inducement to get political power.
"The problem is that when we allow money to rule us against intellectual ability and capacity, we do so to entrench bad leadership to the detriment of our nation's progress.
"A candidate, who lacks political ideology and philosophy to be a leader, can never be a good leader.
"He rules as it pleases him and as citizens live to lament because they cannot challenge such a leader after all," he said.
Another lawyer and Executive Director, Young Nigerians Rights Organisation, Mr Victor Ojei, said that money politics has left a big challenge to enthronement of good governance in Nigeria.
Ojei said that the increasing huge spending in politics was the main cause of the country's problems and a clear indication that the country's democracy was in crisis.
"The rise of money politics as we are seeing today has been the main factor that has adversely affected Nigeria's leadership generally.
"The increasing money politics has no doubt helped to consolidate the power of the elite and the political exclusion of the masses.
"Unless the situation is changed, reforms aimed at curbing corruption and improving governance in the country will not produce the desired results," Ojei said.
He advocated for the amendment of the Electoral Act 2022 to reduce the amount of money politicians could spend during elections.
In his contribution, a former politician, Mr Abel Okitiamu, said money politics in Nigeria portended great danger for the nation's democracy and made mockery of the nation's democratic experience.
"What we are seeing now in our political life may be interesting to some people, because their persons are winning.
"But let me tell you that the practice of giving tickets to the highest bidder will in no distant time cause us a lot.
"Because when we mortgage our conscience for monetary benefits, we do great harm to democratic principles. We sell out our future," Okitiamu said.
On his part, the Chairman of Zenith Labour Party in Edo, Mr Bishop Akhalamhe, said reduction in the allowances and salaries of political office holders would help in checking the trend.
Akhalamhe said that the increase in spending in politics, especially vote buying, had hindered the emergence of quality leaders in Nigeria.
According to him, delegates to political party primaries had become a big problem in the electoral process because they vote for the highest bidder instead of those with good ideas and plans for the country.
"The problems we have in this country are party delegates. It has become so difficult to get quality leaders because of their greedy nature.
"Unfortunately, these quality leaders have no money to spend on delegates. Even the electorate themselves are also involved in this money politics.
"They accept your ideology and plans but abandon you midway because you don't have money to share," Akhalamhe said.
The chairman said that if the practice was not jettisoned it would be very difficult to have good leaders.
He said if that was done, patriotic Nigerians who had interest of the nation at heart would be able to emerge and Nigeria would be better.
In Calabar, Country Director, International Training, Research and Advocacy Project, Dr. McFarlane Ejah, said Nigerian politicians would want hunger and poverty to prevail in the country to perpetuate themselves in power.
Ejah said the quantum of money thrown around by politicians in Nigeria during party primaries the way they went about it was absurd and an insult to the collective sensibilities of the citizens.
According to him, this is possible because many Nigerians are hungry and live in abject poverty, making it easy to lure "them to self-destruction by sharing accumulated stolen wealth of the people."
"Nobody invests to lose; so, when a man picks a presidential nomination form for as much as N100million and bribes delegates with as much as $10,000 to $20,000 each, what will he do when he gets into office?
"The salary of the President for 4 years is just above N50million, but when he buys his nomination form for N100million not counting the ones spent for consultation and bribing of the delegates, there is a problem.
"This portends danger for the country because the rate at which we are going our children have no future, and we are not serious about taking the bull by the horn to redeem the nation," he said.
A lecturer at the Department of Political Science, Niger Delta University, Wilberforce Island, Bayelsa, Mr Festus Ebimo, Said only self-centred politicians bribed the electorate to have political power.
According to him, politics and leadership are not meant for self-centred people.
He described politics in Nigeria as "who get what at a given time at all cost and in the detriment of the people they are supposed to protect."
Ebimo said that the last Peoples Democratic Party (PDP) presidential primaries was a show of wealth by the aspirants and all about who could pay the delegates the highest amount of money to be voted for.
A respondent in Uyo, Prof. Christopher Ekong, said that bribing delegates in the process of electing candidates during primaries was inimical to the country's democracy.
Ekong, an aspirant in the All Progressives Congress (APC) governorship primary in AkwaIbom, said the masses should be blamed for demanding money before voting for candidates.
"The followers are the one creating problem for this country and not the leaders. If you see the way they fight to become delegates, you will marvel.
"A situation where there is a contest and the people you are going to represent are demanding for money before they vote for you to represent them is quite worrisome," Ekong said.
Also, a chieftain of the APC in AkwaIbom, Mr EsemeEyiboh, "the only way we can get out of this is to change our recruitment process. Those with capacity and ability to perform should be allowed to lead not money bags".
2023: Opobo/Nkoro Agog As Thousands Join PDP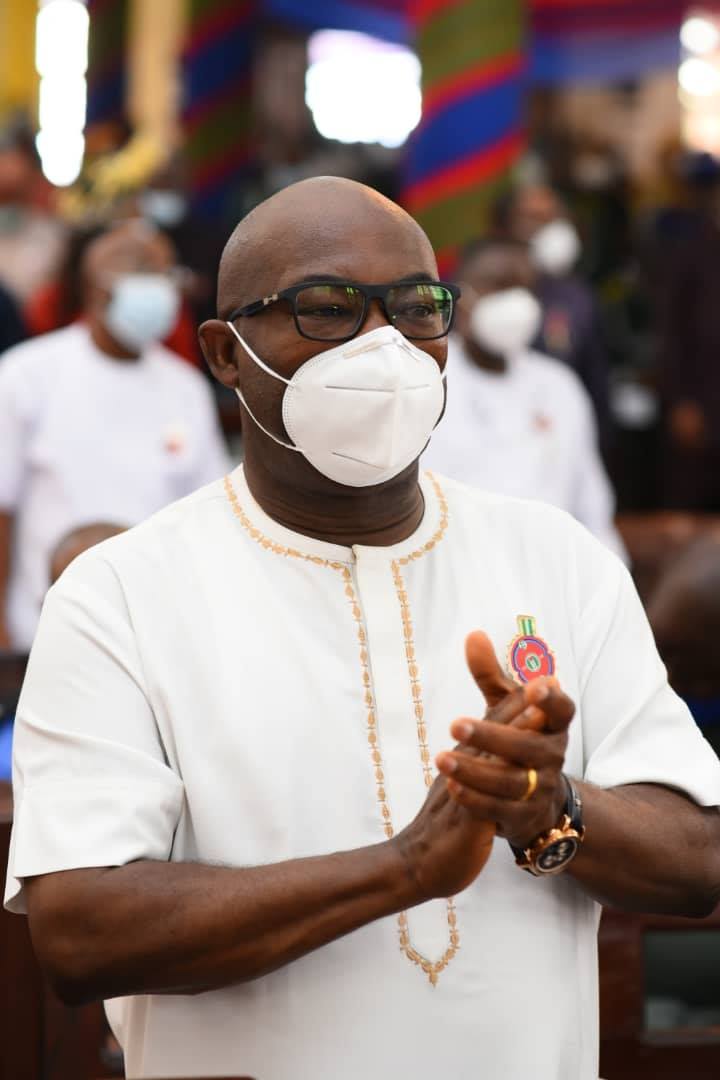 It was celebration galore in Opobo Town, headquarters of Opobo/Nkoro Local Government Area of Rivers State as thousands of members of the ruling All Progressives Congress (APC), Labour Party (LP), the Social Democratic Party (SDP), and National Conscience Party (NCP), among others, joined the Peoples Democratic Party (PDP).
Speaking while receiving the decampee, yesterday, in Opobo Town, the state Chairman of the Peoples Democratic Party (PDP), Amb Desmond Akawor, described their action as wise decision, assuring them of their safety and support.
Akawor, who was represented at the colourful event by his Deputy, Chukwuemeka Aaron, urged the defectors to remain calm as the PDP, the only development-oriented political party, believes in equity, unity, fair play and justice in Nigeria, saying that the party was poised to build better transformational governance that would be a beneficial to all Rivers people.
He said that it was shameful for the ruling All Progressives Congress (APC) to subject Nigerians to poverty, bad governance, sufferings and hardship, and described the administration of President Muhammadu Buhari as a ruined government with clear negative agenda that lacked quality governance for the well-being of the people.
On the 2023 general election, Akawor enjoined the defectors to join forces with the PDP to chase out APC for good by remaining loyal and supportive towards PDP victory at the polls both in the state and at the federal level.
Akawor warned that any attempt to rig the votes in the 2023 elections would create more hunger, stagnation, poverty and death in the land.
Responding, a former chieftain of the All Progressives Congress (APC) and decampee in the area, Dr. Promise Diri pledged to ensure the victory of Amaopusenibo Siminialayi Fubara as successor to Governor Nyesom Wike and Alhaji Atiku Abubakar as president in 2023, among other PDP Candidates, describing the emergence of the duo of Fubara and Atiku as God's divine order for Rivers State and Nigeria.
Others who spoke to The Tide, described PDP as the largest development-minded political party in Nigeria, and thanked Rivers State Governor, Chief NyesomWike, and the entire PDP family for giving the governorship ticket to Opobo son.
They assured of 100 percent victory of Fubara and other candidates of the party come 2023 polls both in Rivers State.
Also speaking, Chief Ibiwari Jeremiah, said he was happy for the party whose transform agenda for the past seven years has remained remarkable, and pledged to woo more supporters for the PDP in next year's election.
In her remarks, one of the decampee, Madam Matilda Jaja, commended Governor Nyesom Wike's leadership qualities and charisma ,which she said, helped produce quality services in all the hooks and crannies of the state, and stressed that she would use her capacity to mobilise for votes in 2023 for PDP, adding that victory was sure in 2023 for the party's candidates in the elections.
By: Bethel Toby
Reps Probe 12-Year Remittances, Withdrawals From Ecological Fund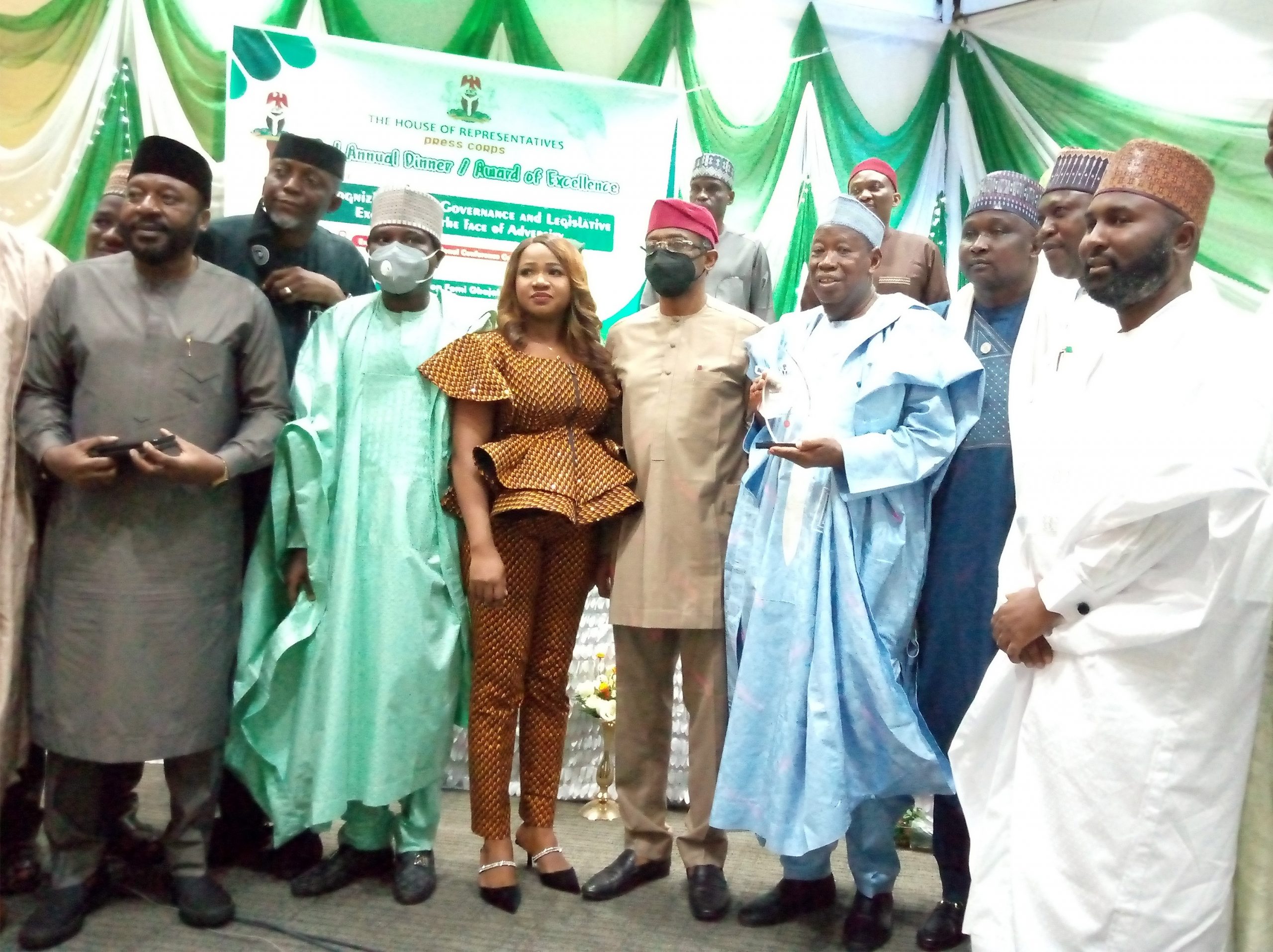 The House of Representatives has resolved to investigate remittances to the Ecological Fund and withdrawals from the account between 2010 and 2022, alleging mismanagement of funds by the beneficiaries.
Particularly, the House mandated its Committee on Ecological Fund to "investigate the total consolidated mandatory accruals into the Ecological Fund from 2010 to March, 2022," adding that the committee should equally "evaluate the disbursement of the Ecological Fund in line with the provision of the 1999 Constitution from 2010 to March, 2022."
The committee is also to "investigate the utilisation of the Ecological Fund by benefiting government's departments and agencies (MDAs) from 2010 to March, 2022 and establish infractions (if any)."
To establish these facts, the House asked the committee to conduct public hearings with all the major stakeholders on the effective and efficient utilisation of the Ecological Fund and report back within six weeks for further legislative action.
These resolutions were sequel to a motion moved by a member of the House, Femi Bamisile, titled, 'Need to Investigate the Total Consolidation Accrual and Utilisation of Ecological Fund.'
Bamisile, while in the motion, noted the existence of the Ecological Fund as an intervention fund set up by the Federal Government to address multifarious ecological challenges across the country.
He also noted that the Federal Government, the 36 states of the federation, the 774 local government areas and the Federal Capital Territory (FCT) receive funds through the Federal Allocation Committee as shares from the Ecological Fund.
The lawmaker stressed that apart from the annual statutory appropriations, four agencies of the Federal Government draw funds from the one per cent share of the Federal Government allocated to Ecology and Derivation Fund, according to their respective enabling laws.
Bamisile stated that the National Emergency Management Agency, by virtue of Section 13(2) (b) of its Act, draws 20per cent; National Agency for the Great Green Wall, by virtue of Section 12 (2) (b) of its Act, draws 15per cent; the North East Development Commission, by virtue of Section 14(12) (b) of its Act, draws 10 per cent; and the National Agricultural Land Development Authority, by virtue of Section 18 (2) (a) of its Act, draws 10per cent.
He said, "The House is worried that efforts at making beneficiaries of the Ecological Fund accountable for their accrued shared funds in the last few years have been ignored. Sections 88 and 89 Constitution of the Federal Republic of Nigeria, 1999 (as amended) empowers the National Assembly to conduct investigation and power as to matters of evidence."
Organ Harvesting Charges UK Court Denies Ekweremadu, Wife Bail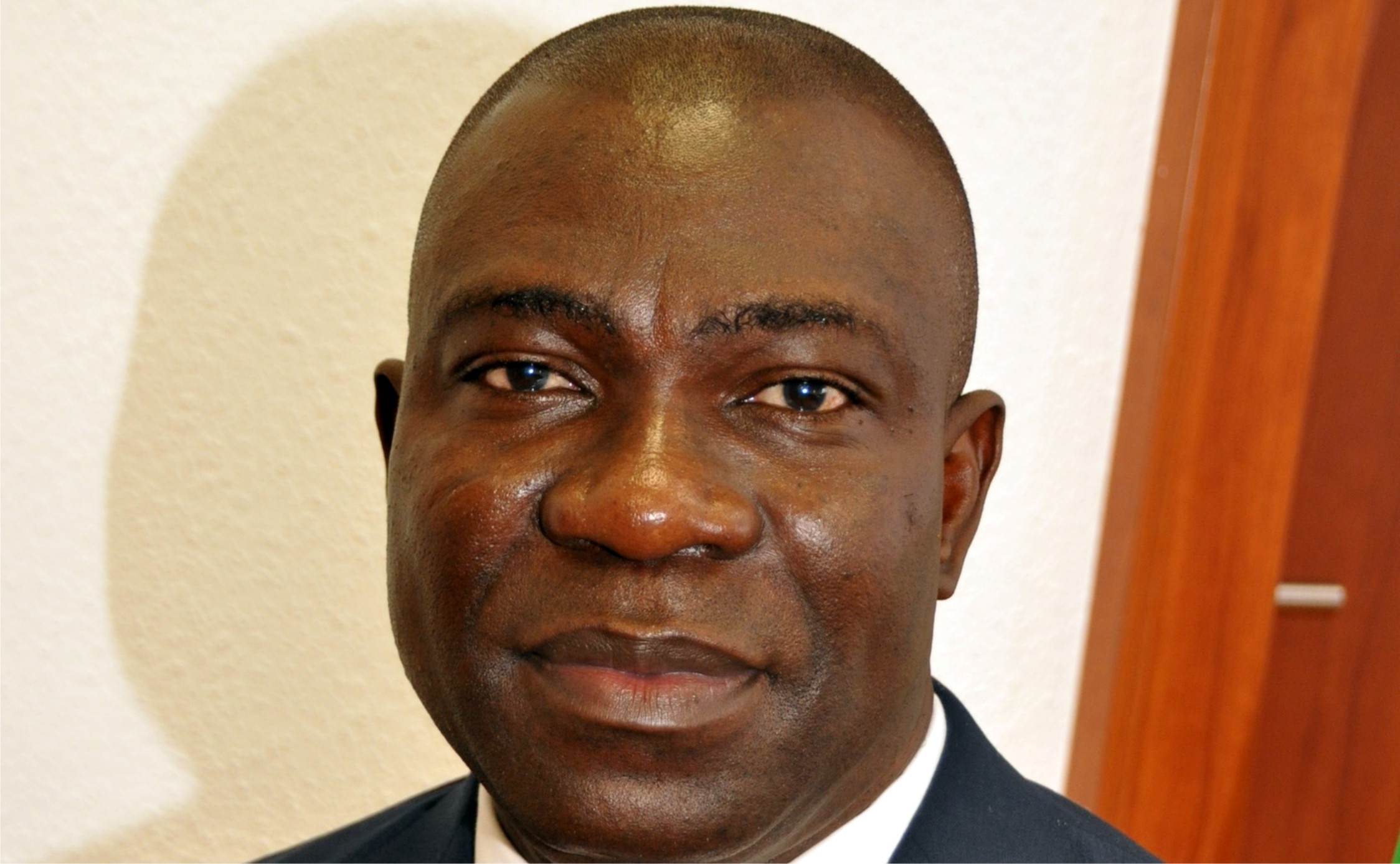 A magistrate's court in London has denied bail to Senator Ike Ekweremadu, and his wife, Beatrice Nwanneka, over charges that they trafficked a 15-year-old Lagos boy with the intention to harvest his organ.
The arrest was announced by the London Metropolitan Police, yesterday, with officials saying that the couple would be charged promptly before a court in Uxbridge.
Ekweremadu appeared before a magistrate, yesterday afternoon, and was denied bail.
The case was subsequently adjourned until July 7, after the child involved was identified as a homeless 15-year-old from Lagos.
However, details of the alleged offence of Senator Ike Ekweremadu, and his wife, Beatrice Nwanneka, were unveiled, yesterday, as they were accused of plotting to traffic a homeless child from Lagos into the UK to harvest his organs.
The court heard the couple, who have four children and a house in Willesden, North London, hoped to transplant the boy's organs to their daughter who suffers from kidney failure.
Police were alerted to potential offences under modern slavery laws last month and arrested the couple two days ago at Heathrow Airport as they attempted to board a plane to Turkey, the court heard.
Ekweremadu, 60, is said to have had £20,000 on him at the time of his arrest, according to prosecutors.
The child is now under the care of safeguarding authorities and the Metropolitan Police, officials say.
Ekweremadu, and accountant wife, Beatrice, 55, are charged with conspiracy to arrange or facilitate travel of another person with a view to exploitation, namely organ harvesting.
The senator was wearing a grey sweater while his wife was wearing a black and white knitted cardigan at Uxbridge Magistrates' Court, yesterday.
Prosecutor Damla Ayas said: "It is conspiracy in relation to human trafficking offences for the purposes of organ harvesting. The victim in this case is 15 years old.
"They (the couple), were interviewed at the police station. Both of the defendants have provided a prepared statement.
"Mr Ekweremadu, in his prepared statement, denied allegations of human trafficking.
"He said at no stage has he arranged transport for anyone with intention to exploit them."
His wife similarly denied the allegations in her prepared statement, the court heard.
Counsel to Ekweremadu, Gavin Irwin, said: "There is no question this is a serious allegation. Mr Ekweremadu is a member of the Senate in Nigeria.
"He has previously held an even more senior role as deputy president of the Senate.
"He is a member of the bar in Nigeria. He is a principal in a law firm that bears his name.
"Those issues taken together go way beyond him being a person of good character…rather that he has led a blameless life as a public servant."
Irwin added that the allegations were "nothing short of preposterous".
Also speaking, Counsel for Mrs Ekweremadu, Antonia Gray, said: "She has never been complicit or involved in any alleged illegal trafficking of any young person.
"She is a financial accountant with an unblemished record."
The couple have an address they could stay at in Willesden, northwest London, the court heard.
The prosecutor made an application to adjourn the matters for 14 days.
Ms Ayas said: "In respect of these offences, Attorney General's consent is required and the Crown requires 14 days for that to be obtained."
Magistrate Lois Sheard said: "These are serious allegations and these matters are now adjourned until July 7, back here at Uxbridge."
Ms Sheard remanded both defendants into custody ahead of their hearing next month.
The Ekweremadus are charged with "conspiring to arrange or facilitate travel of another person with a view to exploitation….between August 1, 2021 and May 5, 2022 within the jurisdiction of Central Criminal Court".
The investigation was launched by the Met's Specialist Crime team after detectives were alerted to potential offences under modern slavery legislation in May, 2022.
The Met Police has confirmed that the boy is safe and being looked after.
Mr Ekweremadu was held with Nwanneka Ekweremadu in Britain this month.
Ekweremadu has been an elected senator in Abuja since 2003 after moving into politics after years as a lawyer.
His wife, five years his junior, is an academic and doctor, and also a major public figure in Nigeria.
They are believed to have four adult children.
The Metropolitan Police has said that the child, who is under the age of 18, at the centre of the alleged plot, is in care.
Organ harvesting involves removing parts of the body, often for cash and against the victim's will.
Ekweremadu has been in the UK for, at least, the past fortnight having met with members of the Nigerian community in Britain in Lincoln around 10 days ago.
He tweeted: "It was a pleasure and an honour to receive a letter of appointment by the University of Lincoln, UK, as Visiting Professor of Corporate and International Linkages. I also got a highly treasured gift – a copy of the Magna Carter. It was created in 1215, about 807 years ago".
The investigation was launched after detectives were alerted to potential offences under modern slavery legislation in May, 2022, the force said.
Spokesman for Ekweremadu, Uche Anichukwu, confirmed that his principal had been held in the UK.