Ado-Ibrahim Wins YPP's Presidential Primary …As Medical Practitiner Clinches Enugu Guber Ticket
Renowned civil rights activist and founder of the Reset Nigeria Initiative, Prince Malik Ado-Ibrahim, on Wednesday, won the presidential primary of the Young Progressives Party (YPP).
He polled 66 votes to defeat his rival, Mrs Ruby Issac, who had four votes.
Though there were about 74 accredited delegates, only 70 voted.
Though there were about 74 accredited delegates, only 70 voted.
A former chieftain of the All Progressives Congress, Adamu Garba, had been scheduled to be part of the YPP presidential aspirants but withdrew from the race, saying that he suspended his ambition to unite the youths.
Meanwhile, a 35-year-old medical practitioner and Information and Technology expert based in California, United States, Mr Ugochukwu Ede, has won the governorship primary of the Young Progressives Party in Enugu State.
Ede emerged the winner of the primary election held at a hotel in New Haven, Enugu, after polling a total of 17 votes.
The Chairman of YPP Enugu State Governorship Primary Election Committee, Dr Frank Nweke, while announcing the result of the election, said 17 delegates, one each from the 17 local government areas of state participated in the election.
He stated, "The party adopted the option A4 in the conduct of the primary. We have one aspirant, who contested the governorship ticket of our party. The delegates queued behind the aspirant and after counting, he polled a total of 17 votes to emerge the winner of the primary.
"By the power conferred on me, I, Dr Frank Nweke, Chairman of the YPP Enugu State governorship primary election held today, Saturday, June 4, 2022, hereby declare Mr Ugochukwu Bethel Ede as the governorship candidate of the YPP, having scored the highest votes in the primary election and he is hereby returned elected."
In his acceptance speech, Ede thanked the delegates for entrusting him with the party's gubernatorial mandate and promised not to disappoint them.
He said his administration would focus on the education sector with a view to restoring the confidence of young people, which he admitted was currently declining to an abysmal level.
The candidate attributed the development to the lack of job opportunities for graduates, who strive to train themselves, noting that education would be his administration's priority.
The US-trained medical practitioner hinted that the vision of turning Enugu into a technological state would remain a mirage if the young population of the state was uneducated, adding that he intends to make the state a technology hub in the South-East zone.
According to him, making the state a technology hub will make it possible for the citizens to come up with various innovations that will make it compete with other technology hubs in the world.
On industrialisation, Ede stated that his government would work towards industrialising the state by ensuring that an industry was established in all the 17 local government areas with a view to creating jobs for the teeming unemployed population.
Analysts Downplay Tinubu, Atiku Educational Certificates Controversy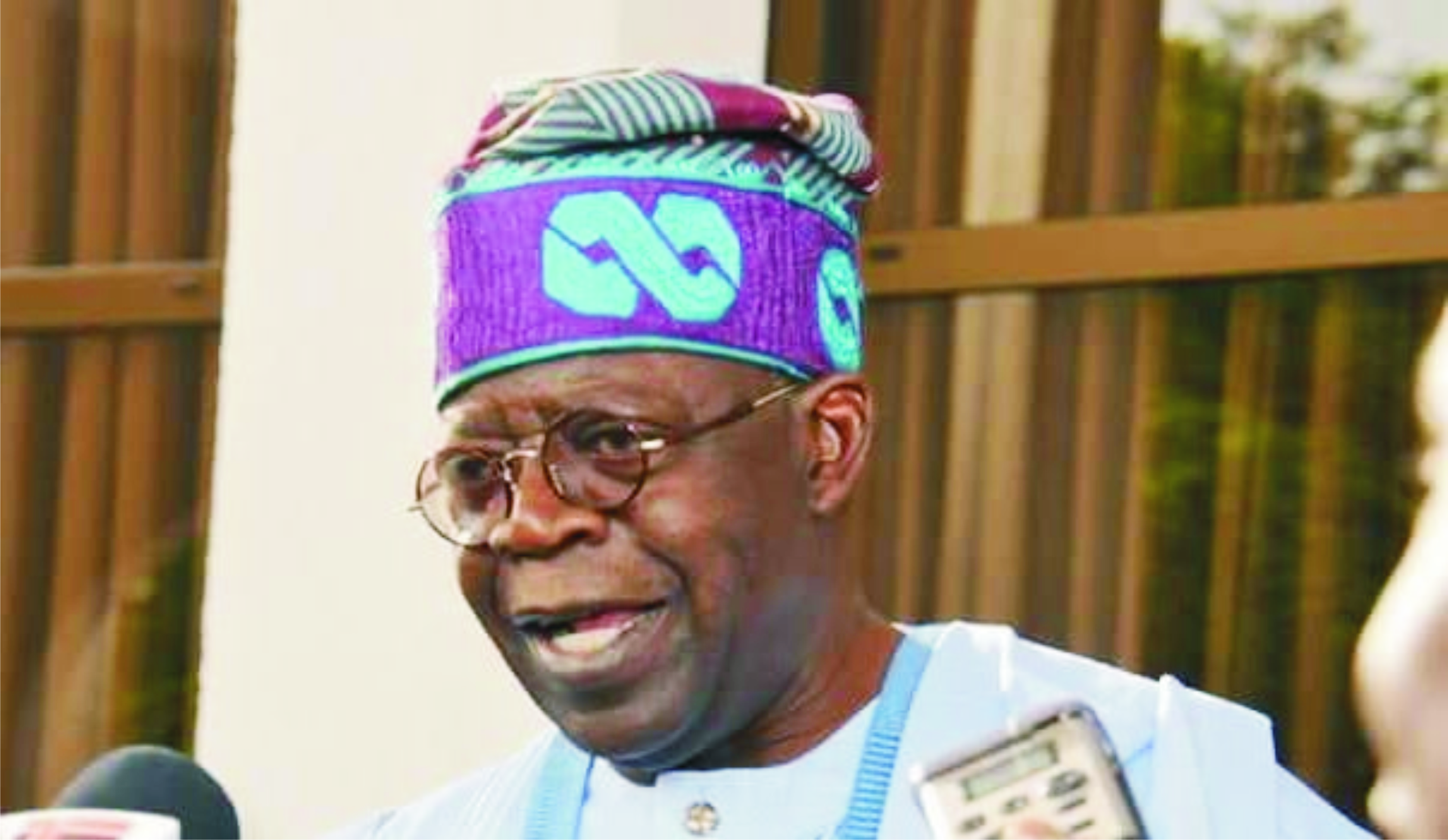 The controversies surrounding the educational certificates of some presidential candidates who will be contesting the 2023 presidential election, have been described as a non-issue by some lawmakers and activists.
Those who spoke with The Tide over the issue, noted that such controversy was not new to the political system of Nigeria.
The All Progressives Congress (APC) presidential candidate Asiwaju Bola Tinubu, had claimed in the forms he submitted to the Independent National Electoral Commission (INEC) that his primary and secondary school certificates were stolen by unknown persons, who invaded his home during the military junta of the '90s when he fled the country over his support for the revalidation of the June 12, 1993 presidential election.
For that, many Nigerians who had raised concerns over the development called for the disqualification and prosecution of the former Lagos State governor, whom they alleged lied under oath over academic qualifications.
A non-governmental organisation, Centre for Reform and Public Advocacy recently issued an ultimatum to President Muhammadu Buhari and the Inspector General of Police to arrest and prosecute Tinubu for allegedly supplying false information to INEC.
Legal Adviser of the group, Mr Kalu Agu, at a press briefing in Abuja, said that the alleged offence committed by the former Lagos State governor breached both the Constitution and the Electoral Act.
In the same vein, Tinubu's running mate, Kabiru Masari told INEC that his original certificates are missing.
Reports had it that Masari in particulars submitted to INEC deposed to an affidavit on the loss of his primary and secondary schools certificates.
He, however, said that he attended Masari Primary school, Katsina State between 1972 and 1978 and obtained a Grade 2 Certificate from Katsina Teachers College in 1982 and a Higher Certificate in 1995.
Masari in the sworn affidavit for 'Loss of Some Original Documents', obtained from Divisional Police Headquarter, Wuse Zone 3, Abuja attached to the particulars he submitted to INEC, said, in January 2021, that, while on transit within Wuse, Area FCT, Abuja, he lost his Certificate of Grade 2 Certificate from Katsina Teachers College and First Leaving Primary School Certificate issued by Masari Primary School, Katsina State, (1972-78).
He also said that all efforts made to trace the items proved abortive.
On his part, the presidential candidate of the main opposition Peoples Democratic Party (PDP), Alhaji Atiku Abubakar, had a few questions raised about his academic credentials.
Atiku, who served as the country's Vice President from 1999 to 2007, was said to have not provided information on his primary education.
The 1965 West Africa School Certificate (WASC) result presented by him, allegedly identified the student as Siddiq Abubakar.
While reacting to the issue, a member of the Lagos State House of Assembly, Olanrewaju Oshun said the issue of certificates as far as he was concerned, is a non-issue and unfounded.
Oshun, the member representing Lagos Mainland Constituency 2, said, "This is a man that worked with Mobil and he was recruited from his school. If he didn't have that qualification, how was he recruited from the school? Are we saying Mobil didn't check his qualification?
"He was a Senator and he was governor of Lagos State for eight years. All these shouts about him not having certificates are mere political gimmicks.
"If you say he doesn't have primary and secondary school certificates, how was he able to attend a prestigious university abroad.
"You can't be admitted into any university in Nigeria without a secondary school certificate not to talk of attending a university abroad. This is not new. They said the same thing in 2015 about Buhari."
A United States based public affairs analyst, Prof. John Oshodi said, "At no point did Tinubu say he had no primary or secondary school education.
Even if he is not able to show the concrete certificates, whether due to being lost or accidentally damaged, how does that show he has no basic educational background?
"One thing is certain: He is a Nigerian-educated person who earned a Bachelor of Science Degree in Business and Administration with a major in accounting from Chicago State University in 1979.
"In past election seasons, through media hysteria, President Buhari, also an American trained military scientist with post-secondary education, was said not to have a WAEC certificate and, so, he is not eligible to vie for any elective position.
"Let's say that Buhari's basic educational certificates were with the military, like he said, or they could not be located, what cannot be denied by the American government is that Buhari holds a diploma from the United States Army War College.
"On the part of Atiku Abubakar, the media has it that he holds a secondary school education, although not of the highest level.
"He has post-secondary education in hygiene science and a diploma in law, and in recent times, he has worked hard and now has a master's degree in International Relations from the United Kingdom.
"What is most stunning about the current uproar is that a basic education such as a primary or secondary school certificate is required to be president, as in the case of Tinubu.
"In 2019, it became a settled matter when the Supreme Court held that Buhari, per the constitution, is not required to possess a secondary school certificate to be qualified to run for the presidency and does not have to submit it to INEC to run for the presidency.
"Yet in a society where lawlessness and lack of respect for operating laws are rampant, you in the media and the people should be asking the presidential candidates about how they will handle monumental problems like crime and security, poverty, unemployment, poor electricity, infrastructure and road hassles, illegal substitution of candidates' names, and human rights abuses," Oshodi added.
INEC Laments Poor Turnout For CVR In Katsina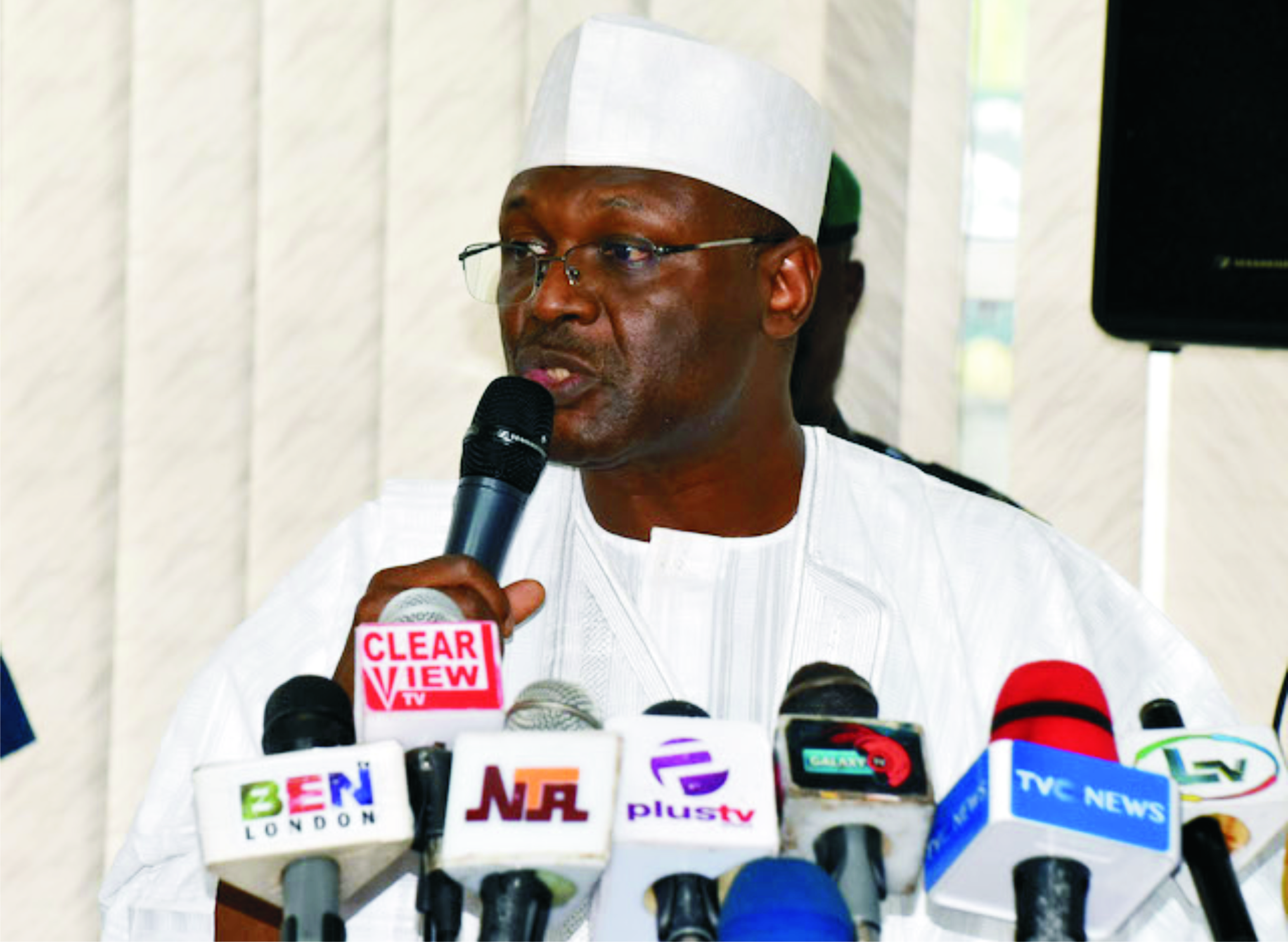 The Independent National  Electoral Commission (INEC) says some newly registered polling units in Katsina State have not recorded any registered voter.   In July 2021, INEC upgraded 1,750 voting points to polling units in Katsina State.
Speaking in an interview with journalists on Friday, Resident Electoral Commissioner (REC) in the state,  Jibril Zarewa,  said there has been low turnout for the continuous voter registration (CVR) exercise across more than 60 percent of the new polling units.
He, however, said one of the reasons for the poor turnout could be the suspension of telecommunication services in some LGAs of the state due to insecurity.
"In May 2022, when we did analysis, we realised that out of the 1,750 newly established polling units, about 1,200 units did not have more than 50 people who registered in each of them," The Tide source quoted him as saying.
"This registration involved transfers. Some of the polling units have zero registration; some have only one; some five, while some have not more than 50 people who registered.
"Although this can be attributed to the suspension of telecommunication networks in 17 of the 34 LGAs for about five months due to the security problem.
"Since the resumption of the exercise in March, out of the 1,750 polling units created, about 1,200 don't have up to 50 people that registered in each of them.
"We are appealing to the people of those areas where the new polling units were created, to go and register, as INEC is always ready for them."
Zarewa said initially, there were 4,902 polling units in Katsina, but with the creation of new ones, there are now 6,652 polling units in the state.
"The reasons for the creation of additional polling units are to serve the areas and decongest the congested polling units," he added.
My WAEC Certificate Is Missing, Okowa Tells INEC
The Vice Presidential Candidate of the People's Democratic Party (PDP) in the 2023 general elections and Governor of Delta State, Sen. Ifeanyi Okowa, has told the Independent National Electoral Commission (INEC) that his WAEC certificate is missing.
Okowa, in an affidavit, said he enrolled and sat for the West African School Certificate (WASC) examinations in the year 1974 but the original certificate issued can no more be found.
The affidavit of loss of original certificate was obtained from the High Court of Justice, Delta State, in the Asaba Judicial Division on October 3, 2006.
Okowa, however, attached a Higher School Certificate obtained in 1976. According to the certificate, obtained at Edo College, Benin City, in 1976, the governor sat for four subjects, namely, General Papers (Grade B,) Physics (Grade B), Chemistry (A) and Biology (B).
The affidavit read in part, "I, Ifeanyichukwu Arthur Okowa, adult, male, Christian, medical doctor and Nigerian citizen of House No. 4, Commissioners' Quarters, Asaba, Delta State, do hereby make oath and state as follows:
"I personally enrolled and sat for the West African Examinations Council (WAEC) West African School Certificate (WASC) examinations in the year 1974 at Edo College, Benin City, in now Edo State.
"That I passed the said examinations and was subsequently issued the said certificate therefore. That the original of the said certificate issued to me is now missing, lost and cannot be found.
"That I make this oath for the records and do so knowing and believing the same to be true and in accordance with the Oaths Law of the Bendel State as applicable to Delta state" according to a document sighted by The Tide source.
Okowa will be the fourth politician running for the 2023 presidential election that could not present his WAEC certificate to the electoral umpire for verification and eligibility.