Consumers Owe PHED N16bn In Rivers …As Firm Plans To Install .4m Pre-Paid Metres
Port Harcourt Electricity Distribution Plc has lamented that energy consumers in Rivers State alone were owing the company more than N16billion on defaults from bills payment.
The energy company also said that the huge debts were negatively impacting on its ability to meet statutory obligations to consumers in the state, just as it was at the same time constraining its capacity to procure sufficient feedstock from power generating companies and necessary equipment to provide steady electricity supply to the people in the four franchise states of Akwa Ibom, Bayelsa, Cross River and Rivers.
Managing Director of PHED, Engr Henry Ajagbawa gave this indication while granting audience to the management of Rivers State Newspaper Corporation (RSNC) during a courtesy visit to the DisCo at its corporate headquarters on Moscow Road, Port Harcourt, last Friday.
Represented at the occasion by the Chief Services Officer, Ochuko Amah, the managing director said that despite the staggering debt profile, PHED has procured more than 400,000 new pre-paid metres from metre manufacturers (MAP Vendors), under the Nigerian Electricity Regulatory Commission (NERC)-approved National Mass Metering Programme (NMMP), for installation to reduce the number of unmetred consumers from the present number of over one million consumers.
Ajagbawa said that already, PHED has installed more than 149,000 pre-paid metres in homes and offices of desiring customers, just as it has procured and installed new transformers, feeders, built new substations and repaired or replaced poles, cables of various sizes and types, automatic circuit reclosers, conductors, risers, personal protective equipment (PPEs), and operational vehicles.
He said, "We have imported several 2MVA to 1000MVA transformers to boost distribution capacity in our network efficiency. We have installed 59 distribution substations, and despite the serious vandalisation of our facilities, we have been able to replace and or repair a lot of them. Then, with the support of Transmission Company of Nigeria (TCN) and Rivers State Government, we have installed a 60MVA substation at Rumuosi in Obio/Akpor Local Government Area. We have installed over 149,000 pre-paid metres for our customers.
"We are also in talks for a bilateral agreement with the Niger Delta Power Holding Company (NDPHC) and First Independent Power Company Limited (FIPC) to evacuate 100MW and 20MW electricity, respectively, within our contract area.
"Then, more recently, with the support of the Federal Government, we are undertaking projects worth billions of Naira to optimize our network operations and upgrade and rehabilitate our injection substations in line with our Performance Improvement Plan (PIP) programme."
Ajagbawa further explained that, "On our operations within the system, we have been able to overhaul our PPEs. We have procured over 1,000 PPEs and 345 ladders for our technical staff; we have remodeled our feeder offices, and we have added a new edifice to our corporate headquarters complex, which was built within four months in 2021.
"We have been able to promote 722 staff in 2021; 62 in August, 2021, and 66 in January, 2022. We have launched our engineering training scheme where we train young and fresh engineers from schools. We have 25 already undergoing training in our facility for 2022."
The managing director also gave details of the challenges PHED was facing in efforts to provide essential services to the people in the four states, saying, "We have massive vandalisation of our facilities in communities and huge energy theft by the rich and poor not just in Rivers State but across all our franchise states. In fact, metre bypass is a major problem for us.
"We also have a huge number who do not like to pay their electricity bills, including individuals and corporate organisations and agencies in both private and public sectors. We have regular attacks and assault on our staff doing their legitimate duties, because people are not willing to pay for services rendered to them. Since we know we are doing the right thing, as we get reports of such attacks, we try to arrest the attackers through the aid of security agencies, and take them to court to secure justice for our staff," Ajagbawa added.
By: Nelson Chukwudi
N'Delta Leaders Insist On Resource Control, Self-Determination
Some leaders of the Niger Delta have demanded granting of self-determination to their region to take total control of its resources and end years of alleged exploitation, deprivation and slavery of their people in the Nigerian state.
The leaders, who lamented that the people of the Niger Delta had been talking and agitating for resource control and restructuring of the country through conferences but to no avail, said the time had come for them to take their destiny in their hands.
In a keynote address at a conference by the Niger Delta Alternative Convergence (NDAC) to endorse the eight-point demand in the "Niger Delta Manifesto for Socio-Ecological Justice" in Uyo, Akwa Ibom State, former Chairman, Editorial Board of The Guardian, Prof. G. G. Darah, said: "From the challenges we are facing in the Niger Delta region, we seem to assume that the Federal Government is on our side whereas the Federal Government is the number one enemy of the Niger Delta.
"Today, people are anxious to be the president of Nigeria because there is the Niger Delta oil for them to squander. What this means is that the political system is all organised for taking control of the oil money, to share it among the friends of the president. All the parties are organised gangs to loot and plunder the Niger Delta resources.
"That is the country we are in. Therefore, we must assume that whatever government that comes to office in 2023 will not be different from the past ones since 1960. Nigeria has been designed to steal our resources and share. They gather monthly in Abuja to share the money. All our presidents, now and past, occupied office for the purpose of plundering our resources, otherwise our own son would have done something. Jonathan, when he was president, had no capacity to touch any bad section of the constitution against the Niger Delta".
According to Darah, "Nigeria exists today because of Niger Delta oil and Nigeria is the only country in the world that has colonised its people.
"Now, we are pleading that the Federal Government should implement the manifesto. We have to do it by ourselves because if you look at history, it is not today that our people have been fighting against injustice. Jonathan called for a national conference and all the issues raised could not be implemented. So, what we are doing now is the authentication of the national conference for Nigerian people.
"The structure of Nigeria is against us and to build a new Nigeria will take time. We need a Niger Delta that will be in charge of its own resources and aim to be a country of its own, a sovereign country. Some ethnic groups in the Niger Delta are bigger than some European countries and our ancestors in their grave will not forgive us that we succumbed cheaply. We are well populated".
Prof. Lucky Akaruese of the Ishekiri nationality aligned with the position of Darah, noting that many countries of the world like East Timo and Indonesia, Singapore and Malaysia, Denmark and Norway, Yugoslavia and the Soviet Union that split into many countries are products of negotiations, so the Niger Delta and Nigeria cannot be an exception.
A prominent traditional ruler from Rivers State backed the demand for a sovereign state.
"I agree with Prof. Darah that we should clamour for Niger Delta Republic, and the manifesto we are signing today, we should speak with one voice. We have been talking and now it is only action that will bring result. There is nothing the Niger Delta has gotten without struggle.
"The manifesto will remain a document if we do not put it to action. The Pan-Niger Delta Forum (PANDEF) presented a 16-point agenda but only two were implemented. So, we need to take a deliberate action on some of the issues we raise here."
The convener of NDAC and Executive Director of Health of Mother Earth Foundation (HOMEF), Comrade Nnimmo Bassey, said: "The convergence also aims to produce an inclusive Niger Delta Manifesto for Socio-Ecological Justice highlighting needed alternatives for transformation and social mobilisations for resource justice. It is hoped that NDAC will provoke a platform for convergence of communities in the region to galvanise action for needed changes for re-source access, including through demands for legislative changes, debates on the Petroleum Industry Bill and for critical attainment of re-source democracy – defined as the right of a people to live in harmony with nature and to retain a right to use, or not use, the gifts of nature."
He stated that 64 years of oil extraction had brought untold misery and cut life abysmally low in the region.
"Things cannot continue this way. We have demands and resolves in the proposed Niger Delta Manifesto shared to delegates. Let's all rise to be counted, demand that politicians declare their environmental plans before they gain our votes. Let us demand real climate action, including a halt to gas flaring and a restoration of our ecosystems. Let us demand action to stall the washing away of our communities. After 64 years of a nightmare, it is time to wake up, it is time to demand socio-ecological justice. We are not calling for charity, we are calling for justice".
Former Governor of Akwa Ibom State, Obong Victor Attah, and the National Chairman of PANDEF, Senator Ibok Essien, clamoured for restructuring and total control of resources.
They pleaded with the people of the region to get their PVCs to vote people that will carry out restructuring of the country.
Nwuke Dismisses Wike's Alleged Plan To Dump PDP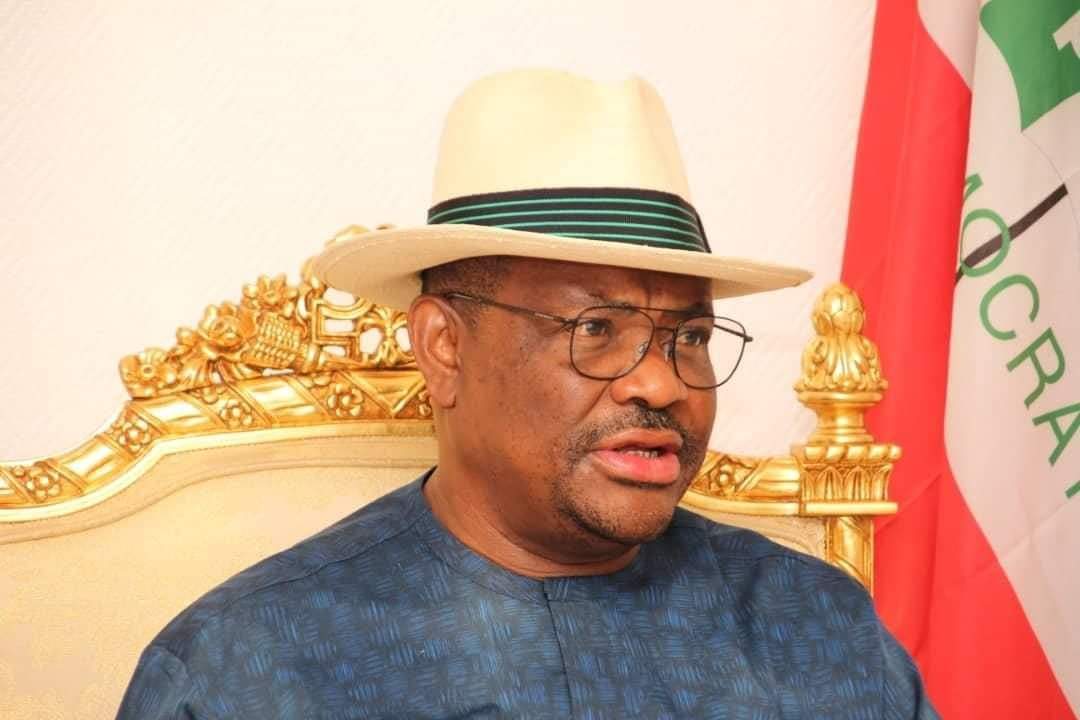 A former member of the House of Representatives, Ogbonna Nwuke, last Friday, dismissed the speculations that Rivers State Governor, Chief Nyesom Wike, would soon dump the Peoples Democratic Party.
There have been insinuations that Wike might join either the Labour Party or the New Nigeria Political Party (NNPP) ahead of the 2023 general election.
This is coming after the governor met with the presidential candidate of Labour Party, Peter Obi; and the presidential candidate of NNPP, Rabiu Kwankwaso, in Port Harcourt, last week.
While speaking with newsmen in Port Harcourt,Nwuke said Wike has no plans to dump the PDP for any other party.
He further stated that the Rivers State governor would not defect considering the large followership he has built across the country.
Nwuke said, "It just tells you who Governor Wike is. This is the first time he is playing national politics. But you can see that Wike has entered the minds of a lot of Nigerians. They are taking him seriously. Even the performance at the convention where the North rallied behind the scene to stop him, did not end in disgrace.
"So, if you look at the outcome of the convention, you will know that Governor Wike controls a sizable number of PDP members. A huge segment of the party is behind him. When you look at the gap between him and Atiku Abubakar and the gap between him and the rest, that should tell you something that the one we have been talking about has become notable when it comes to Nigeria's politics.
"Frankly, he has followership in the North-Central; followership in the South-West; followership in the South-South and followership in the South-East. So, I am not surprised that a lot of people are coming to Port Harcourt, and saying, 'Governor, why not come fully into the campaigns?' They need him in the PDP house, and I am glad that Governor Wike has said 'I am not going anywhere'."
2023: Guber Candidate Faults INEC On APC, LP Placeholders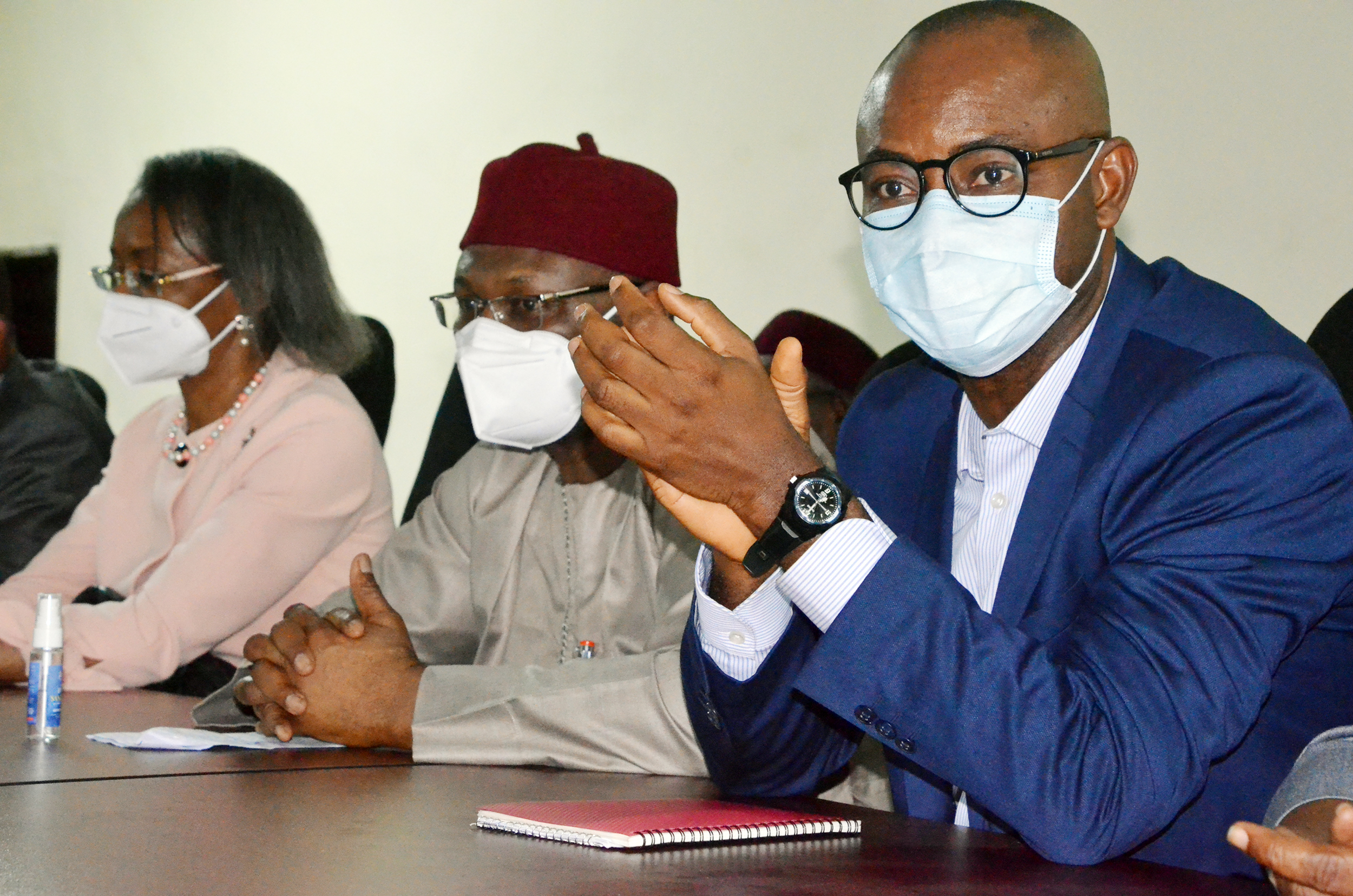 The governorship candidate of the Peoples Redemption Party (PRP) in Delta State, Engr Igbini Emmanuel, has said it is not out of place for presidential flagbearers to choose placeholders, especially as it conforms to the new Electoral Act that has been signed into law by President Muhammadu Buhari.
Recall that some presidential flagbearers picked vice Presidential candidates as placeholders, prompting reactions from cross sections of Nigerians.
Odefe said INEC erred by discrediting the candidates that picked placeholders in the build up to the general election in 2023.
He said, "As a political activist and a former three-time governorship candidate, I am compelled to react to the recent claim by Independent National Electoral Commission (INEC) through its National Commissioner, Barr. Festus Okoye, that there exists no place in Nigerian Constitution and Legal Framework for what is now described as "placeholders" in Nigeria's electoral process specifically as it concerns submission, change or substitution of names of candidates for general elections by registered political parties.
"This claim by INEC is a fundamental falsehood deliberately made by it to mislead Nigerian voters and to cast aspersion on some political parties like APC and Labour Party which publicly disclosed that the names they submitted to INEC as their Vice Presidential Candidates were meant only to beat the June 17, 2022 date set by INEC but which they may change or substitute within the window provided by the sections 31 and 33 of the Electoral Act 2021, as amended to do so.
"Contrary to INEC's claim, I wish to state unequivocally that actions taken by APC and LP are constitutional and in line with sections 29, 31 and 33 of the Electoral Act 2021, as amended. The use of the word, "Placeholder" is merely misinterpreted by INEC. "Placeholder" simply means that it is not substantive but temporarily standing in for something or someone else. The word is used in solving Algebraic Expression and Equations in Mathematics.
"Let me also inform Nigerians that this idea of changing or substituting candidates for general elections have been in our electoral laws of 2006, 2010 and now 2021, as amended.
"Furthermore, it is imperative for me to inform Nigerians that changing or substituting candidates for elections is not limited to only Vice Presidential Candidates as we now seem to focus on. In fact, all names so far submitted by Political Parties to INEC as Presidential, Vice Presidential, Senatorial, House of Representatives and House of Assembly Candidates are all "Placeholders" and can be changed or substituted before the 90 days to date of election, after which, no change or substitution is allowed except in case of death of a candidate.
"In conclusion, APC and LP have not acted against the Constitution and Electoral Act of Nigeria".