Suspended Catholic Priest Wins Governorship Primary In Benue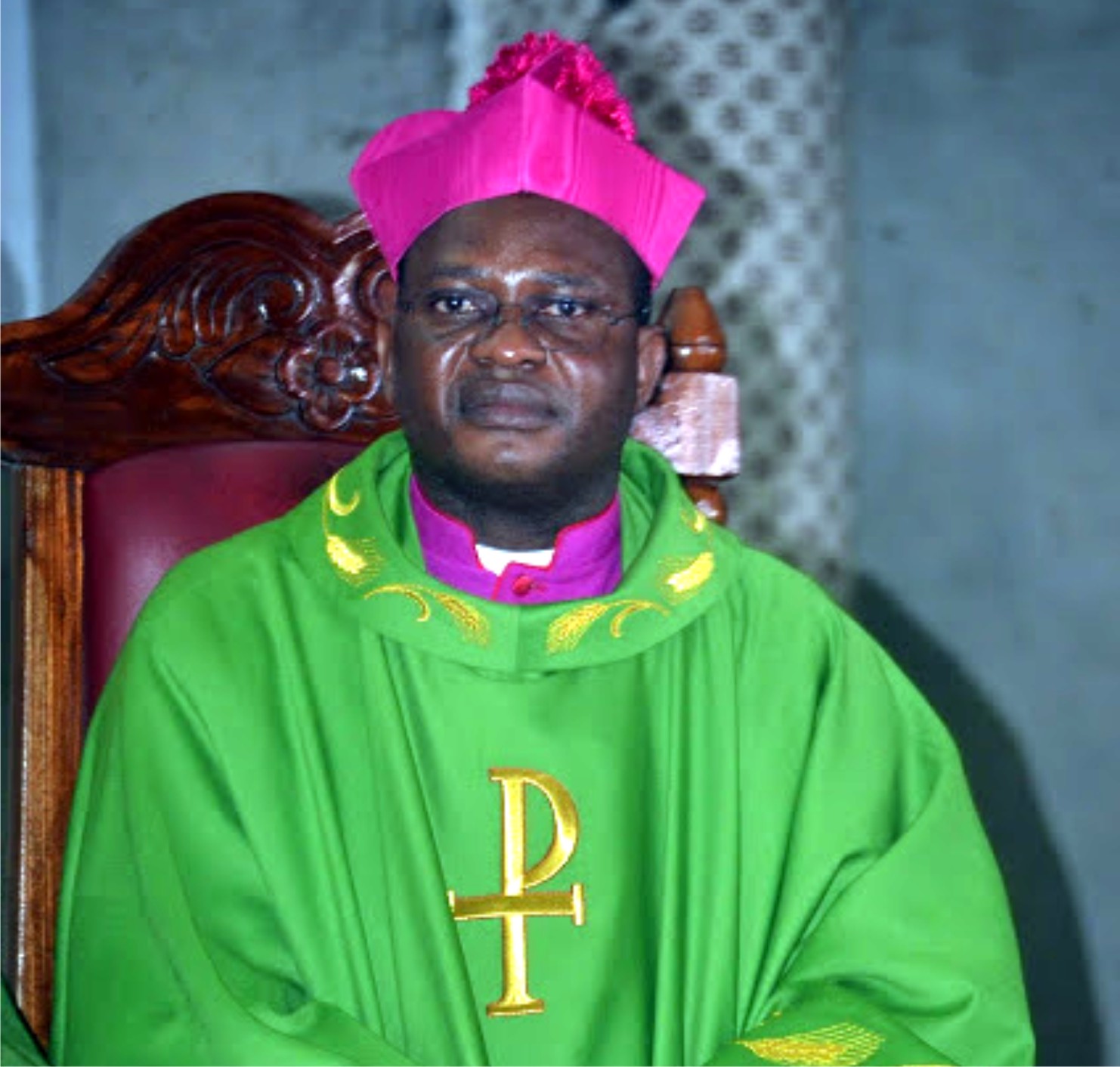 Suspended Catholic priest, Rev. Fr. Hyacinth Iornem Alia has emerged the winner of the All Progressives Congress APC gubernatorial primary elections in Benue.
Alia polled a total of 526,807 votes to beat other contestants to fly the flag of the party in the state for the governorship position in the 2023 general elections.
Mathias Byuan came a distant second after scoring a total of 113816 votes while Sam Ode and Stephen Lawani polled 79369 and 46882 respectively.
Former Attorney General of the Federation, Mike Kaase Aondoakaa polled a total of 24596 votes while former Chief of Staff to Governor Samuel Ortom, Terwase Orbunde and Terlumun Ikya scored 12446 and 3680 votes respectively.
Others who participated are Herman Hembe with 2473 votes, Chief Barnabas Gemade with 2465 votes, Godwin Tyoapine with 1328 votes, Terhemba Shija with 1048 and Yisa with 742 votes.
Meanwhile, some of the aspirants who contested in the direct primaries of the party has described the election as a sham.
2023: Vote Out APC, PDP Youth Leader Urges Nigerian Youths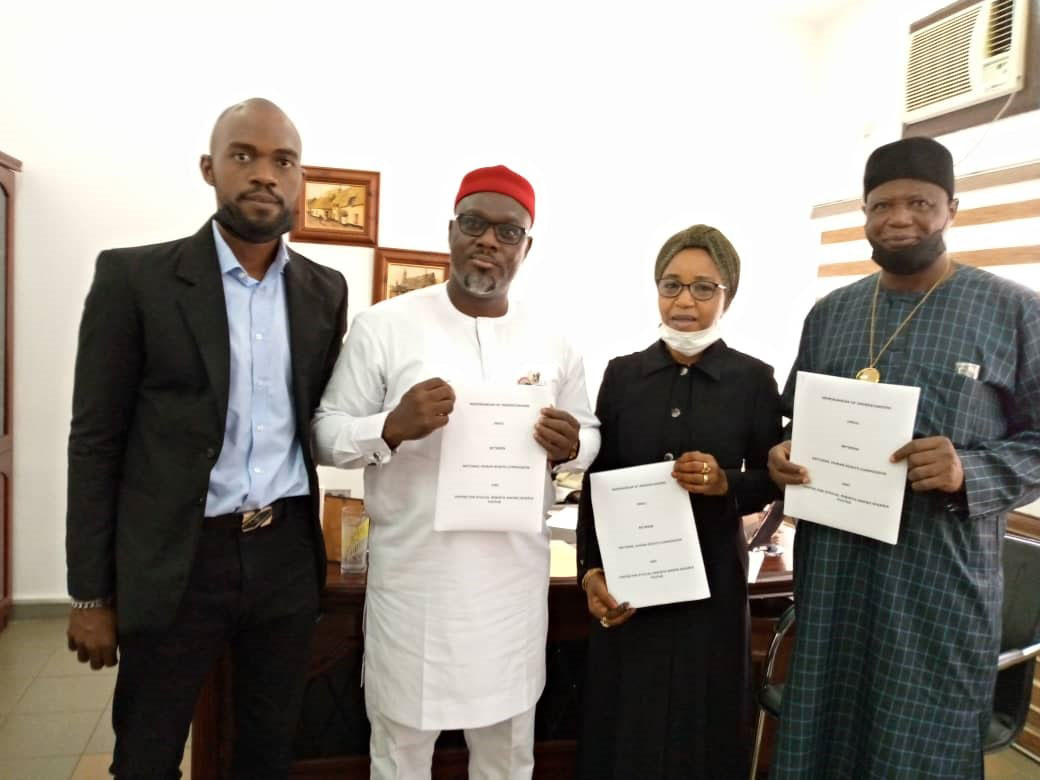 The National Youth Leader of the Peoples Democratic Party, PDP, Muhammad Suleiman, has enjoined Nigerians, especially youths to troop out, collect their Permanent Voters Cards and vote out the All Progressives Congress which he said has brought nothing but misery to citizens.
Suleiman made the appeal at a media briefing ahead of the PDP PVC collection sensitization road show, scheduled to commence in Abuja, on Tuesday.
He said, "Indeed, we can no longer deny or pretend that we are now at the start of the lowest point in our national life.
"The youth of our country have become weary of the future. It is on this note that we call on all Nigerians to go out and get their PVC because this is the only tool to unseat them, these monsters are the corridors of power.
"The rate of insecurity is alarming and calls for urgent national attention. Ladies and gentlemen, the Nigerian students have been out of school for over five months, with no solution in sight.
"The APC led federal government has paid deaf ear to the plight of the Nigerian students, thereby forcing them to roam about the street and become vulnerable to negative tendencies.
"It is therefore imperative for the Nigerian youth to go out and get their permanent voters card in order to use their vote to unseat the wicked APC led federal government. "
The youth leader further said, "The persistent insecurity that has plagued the nation now for a while with no solution in sight is another manifestation of the complete incompetence and abandonment of government by the All Progressive Congress-led federal government.
"We call on all well meaning Nigerians to take up their destinies in their hands and activate the office of the citizen by going all out to get their permanent voters cards."
He assured Nigerians that the PDP on its part was prepared to give Nigerians quality leadership at all levels when given the chance.
Also speaking during the event, the PDP National Woman Leader, Prof. Stella Effah-Attoe, urged Nigerians especially women to collect their PVCs.
She said, "Your PVC is your power to determine your future and the destinies of your family members.
"Take it seriously and use it wisely. No one will use his own hands to destroy himself. It is not enough to register.
"Please ensure that you physically collect your PVCs. On Collection of your PVCs, it is not enough to dump them in your drawers and wardrobes, ensure that you make effective use of the PVCs by coming out en mass to vote in the forthcoming General Elections in 2023".
Acting National Chairman of the party, Alhaji Umar Damagun, in his remarks, said the PDP was now more than ever before resolute in its determination to provide leadership for Nigerians to rescue the nation from the precipice which the APC has led it to over the last seven years.
C'River PDP Guber Candidate Unveils Ex-TV Broadcaster As Running Mate
The governorship candidate of the Peoples Democratic Party, PDP, in Cross River state, Sen. Sandy Onor has unveiled ex-Channels ace broadcaster, Emana Duke Ambrose-Amawhe as deputy governorship candidate for the 2023 elections.
The Tide source gathered that there has been internal squabble on the selection of a deputy governorship candidate but her unveiling has put all that to rest as the party can now forge ahead in unity with its quest to take over leadership of the state in the 2023 general election.
Speaking during the unveiling at the PDP Secretariat, Mary Slessor Rd, Calabar, Monday, Sandy said in the quest for a deputy governorship candidate they consulted stakeholders widely in a bid to ensure that everyone was carried along and on board with the decision to pick Emana as running mate.
He said that there were no 100 per cent decisions in politics adding that everyone would sooner or later accept the choice they have made because of the painstaking consultation they embarked on.
His words: "When you make up your mind to lead it means you are ready to serve, leadership is service. The decision to pick Emana was a "double-barrel proposition" considering her youthfulness and gender.
"In taking the decision, there was no segment of the party that was not reached; men, women, youths, leaders, elders amongst others.
"We came to the conclusion that there is need to brighten up and strengthen our ticket. If you are a politician, you will know that you can't mobilise without women.
"Since the time of Cecelia Ekpeyong as deputy governor, we have not been carrying the women along again. So, we came to the conclusion that we need to carry our women along again.
"To simply put it, all the men who available for the position were adequately qualified but we thought that we should not be selfish. Women cannot just be chair leaders all the time, they need to be given a pride of place.
"We needed a double-barrel proposition, a woman that can appeal to the youths, a mother, visionary and a deep intellect who will be determined to work to change Cross River for good and take the state to where it ought to be.
"We find all these qualities in Ambrose-Amawhe. She has momentum, vision, resilience, integrity and character. She is a woman of double-barrel proposition," Onor said.
In her acceptance speech, Emana described her nomination as victory for every hard-working woman, stating that she was ready to go on the journey with her principal to rescue the State from lack of governance.
"Women must be resilient and never give up on their dreams, the ticket does not belong to me, it is yours, it belongs to the people who have only given it to me to hold in trust for them.
"Let us keep aside our misgivings, and take back our dear state, Sen Sandy Onor and myself cannot do it alone, we need your support, we need you to achieve a new Cross River of our dreams," she stated.
Osun PDP Alleges Police-Assisted Harassment By APC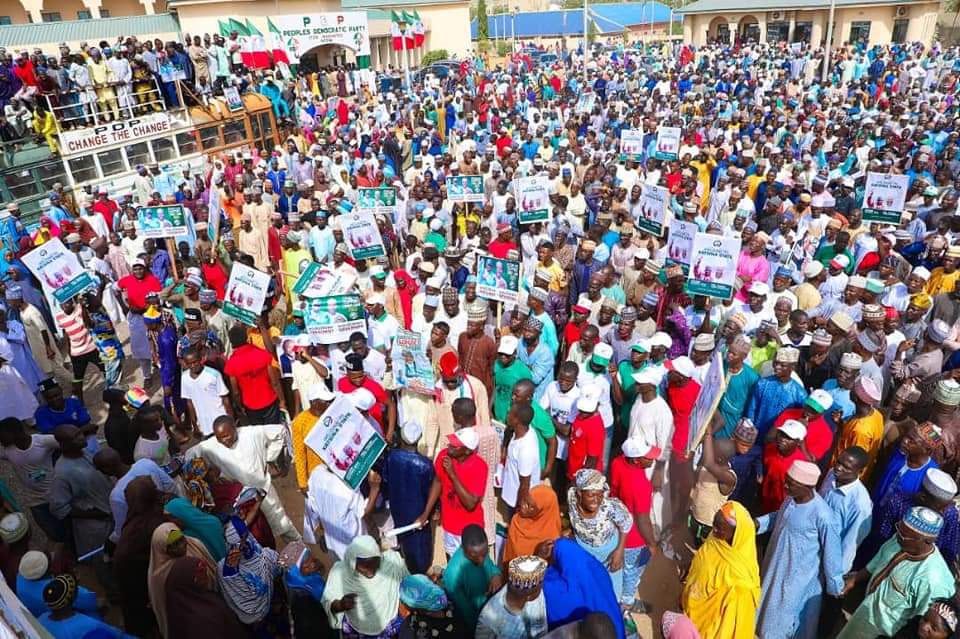 The Osun State chapter of the Peoples Democratic Party has accused the ruling All Progressives Congress of using the police to harass its members.
A press statement signed by the Caretaker Chairman of the party, Dr. Akindele Adekunle, said members of the party in Ijebu-Jesa and Eti Oni in Oriade and Atakumosa East Local Government Areas respectively were victims of the APC harassment.
According to him, police being supervised by a member of the state cabinet, forcefully arrested PDP members and inflicted on them bodily harm, even without any warrant of arrest to justify such cause of action.
The statement read in parts, "Reports reaching the state secretariat of our great party, the PDP, indicate that a serving Commissioner in the government of Alhaji Gboyega Oyetola has been taking police operatives to private homes of PDP members in some local governments in the state to forcefully arrest them without any just cause.
"Specifically, police were reported to have invaded private homes of innocent members of our party members in Ijebujesha and Eti Oni in Oriade and Atakumosa East local governments respectively, effecting the forceful arrest of our members and inflicting on them bodily harms, even without any warrant of arrest to justify such cause of action against harmless citizens.
"More worrisome is the fact that, the police chose the dead of the night to invade citizens homes, embarking on sporadic gunshots, thereby subjecting the victims and their relatives to unnecessary psychological trauma."
But while reacting, Osun APC Publicity Secretary, Wole Adunola, dismissed PDP's claim saying, no state Commissioner was working with the police to harass anyone.
"The said Commissioner is not working with the police neither is he an intelligence officer and will not put his life at risk going to thugs, wielding gun in their homes at night. So, they should tell the world how their thugs disrupted PVC distribution in Ilesa and suburbs," Adunola concluded.